It seems the US launch of Pokemon Go (Free) has been a … bit of a sh*t show, for lack of a better way to put it. The game seems to be totally overloaded with players, which I suppose is a good problem for Niantic to have, but it's left more than a few people in our community wondering if there's just no Pokestops and Pokemon gyms near them… Or if the game is just stuck eternally loading map points which never appear. Well, thankfully there's a pretty great way to scope out your neighborhood for nearby Pokemon Go locations, as well as potentially scout out other locations you could swing by soaking up Pokeballs and other goodies.
The trick is courtesy of Niantic's other game, Ingress (Free), which is pretty similar to Pokemon Go, but without the Pokemon skin on top. What Ingress has that Pokemon Go doesn't have is a fully browsable online map of "portals" which are effectively the Ingress equivalent of Pokestops and gyms. To access the map, you'll need to download Ingress and sign in with your Google account. From there, you go through a few steps to actually get into the game like agreeing to the EULA and things like that. Once your Google account is recognized as an Ingress account, visit this page, log in with that same account, and you're in business.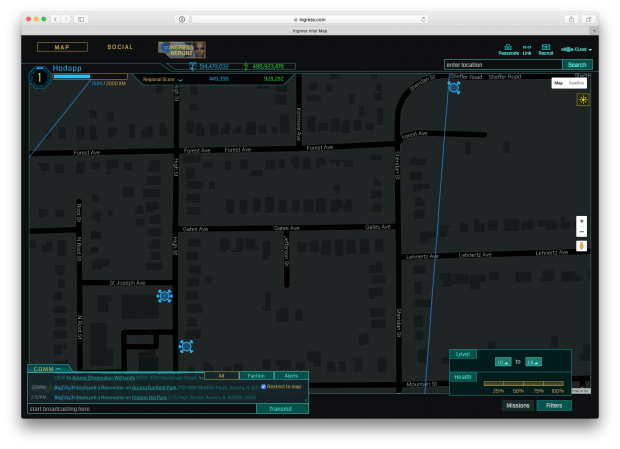 The blue circles in the above map from Ingress map directly to where my local Pokestops and gyms are. The Ingress web site is super slow, but if you're willing to do a little screwing around with your browser you can install a couple plugins and filter out all the irrelevant non-Pokemon Go points on the map. Neat trick, eh?