The ease of development for iOS devices may mean the ecosystem is oversaturated with a lot of clones and games not worth your time, however it is also the perfect opportunity for any aspiring developers to throw their hat into the industry. With this comes the stories of sudden, surprise success such as Flappy Bird, but also many tales of hardship and difficult development periods. Golem Rage, by a mix of young French and Belgian graduates who have decided to take the plunge into making games, is another with a rather fraught past. Despite this, the developers are adamant the lessons learnt from the turbulent past will only make the end product even stronger, and it certainly does look impressive from the initial screenshots.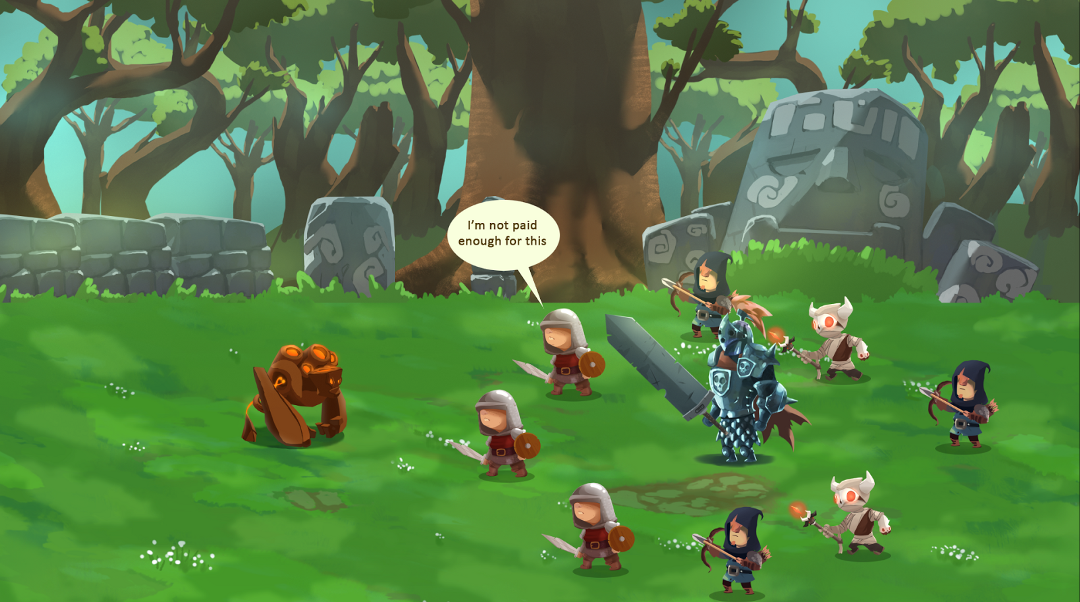 The developers detail in a fantastic online development journal how Golem Rage started off as a completely different asynchronous board game back in 2012; 18 months later, the project had to be abandoned as it spiralled out of the relatively small developer team's control. However, art and soundtrack assets remained, and allowed them to try something new, and hence Golem Rage was born. While it is very far from the RPG origins of their original effort, Golem Rage features some really interesting beat-em-up gameplay merged with racing elements to boot. As the eponymous golem, you're tasked with adventuring through numerous different environments and destroying groups of enemies on your way, all while avoiding spells, arrows and other potential threats to your obelisk.
While there are only a few gifs of gameplay to show so far, the beautiful graphical style and fun sense of humour from the screenshots means this is definitely one to keep your eye on until its launch in September. Check out our forums for more images of the game in action, and give any suggestions to the active developers for what you'd like to see in Golem Rage.