It should go without saying, but we're huge fans of Mobcrush around here. If for some totally insane reason you haven't heard of Mobcrush before, it's basically Twitch but focused on mobile games. It's super cool for us, as (obviously) we're totally into mobile, and it's great streaming on a platform where everyone is on the same page. (We got a lot of pushback on Twitch for not streaming "real games," for instance.) Previously, the huge down-side of Mobcrush was that the only way you could actively stream what you were playing was either by using an Android device, jailbreaking your iOS device, or using the Mac client. Since most of the known world operates on Windows, this significantly limited broadcasting. Well, as of a few moments ago, the Mobcrush Windows client has entered public alpha.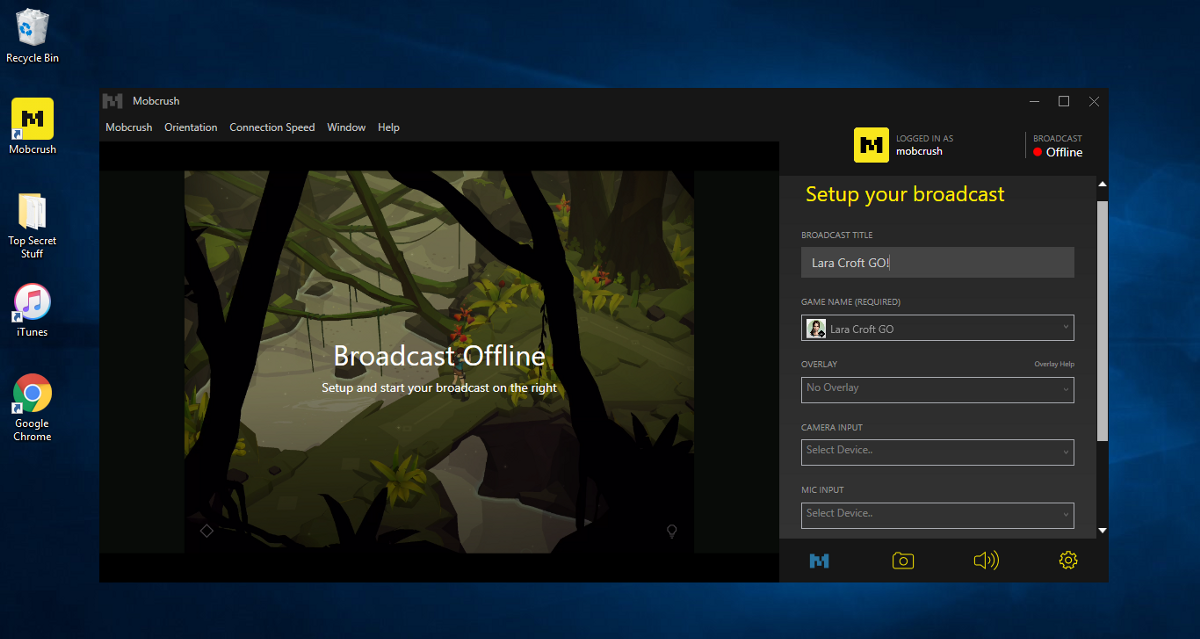 It's just a little rough around the edges, but it works, provided you've got a reasonably recent PC running Windows 8 or higher with at least an Intel Core i3. Streaming on Mobcrush using it is ridiculously simple (a big reason why we started using Mobcrush in the first place) and all you have to do is install the broadcaster app on the Mac/PC, connect your vaguely recent iOS device to your computer via a Lightning cable, fill in some basic settings like what game you're playing and which mic you want it to use, and you're streaming mobile games live on the internet.
I encourage everyone vaguely interested in streaming to give it a shot. The other thing that's cool about this particular opportunity is that Mobcrush is still small enough that you can totally stake a claim and build a fanbase on Mobcrush without getting lost in the seas of millions of streamers on Twitch. Mobcrush has a super hardcore userbase who will quickly notice if you're putting on good streams at regular intervals. We stream on Mobcrush all the time, and welcome anyone else who also feels like streaming!