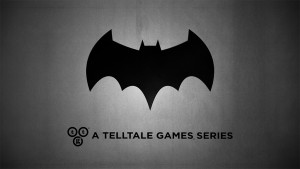 It's not a reach to say that when Telltale announced back in December that it's developing a Batman game, even those who don't usually play Telltale games got excited. Batman has always been very popular – even more so in the last decade – and all the recent Arkham games definitely haven't hurt his popularity with gamers. We didn't know the game's title though up until last night when Job J Stauffer, Head of Creative Communications for Telltale, tweeted that BATMAN – The Telltale Series is coming this Summer. So, I suppose it's pretty safe to say that we now have the game's title; not the most creative, but it does follow Telltale naming conventions.
He then went to inform the media attending E3 next week that they should make sure they secure an invitation to see Telltale at "Wayne Manor," which should mean that we'll get to finally see a gameplay demo of the game and, very possibly, get the actual release date. From what I've heard about the game so far, I'm pretty excited to play it.
'BATMAN – The Telltale Series' will premiere this summer@TheWalkingDead's 3rd season will premiere this fall#E32016 begins in 1 week 😉

— Job J Stauffer (@jobjstauffer) June 5, 2016
Stauffer's tweet also offered some information about the other much-anticipated Telltale series, The Walking Dead: Season 3. According to the tweet, TWD Season 3 will premiere this fall, which means it will run concurrently with the Batman game. We've talked about TWD Season 3 a couple of months back, and I'm curious to see whether Telltale will manage to link the various seasons by making Season 2 decisions matter in Season 3. Hopefully, they'll manage it. We should have more information on BATMAN – The Telltale Series and possibly TWD Season 3 next week, so stay tuned for more Dark Knight.