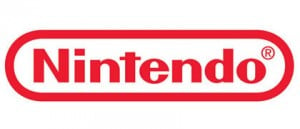 File today's news that both Animal Crossing and Fire Emblem will be free-to-play under "unsurprising' since we all expected Nintendo to adopt the free-to-play model for the great majority, if not all, of its upcoming games. Today, DeNA's Chief Executive, Isao Moriyasu, stated that "Fire Emblem and Animal Crossing are both free-to-start apps," and while we all pretty much knew that would be the case, this is the first time we get a firm confirmation.
According to the Wall Street Journal story, a Nintendo spokeswoman confirmed this comment, so it's fair to say that you won't have to pay anything up front to download either Animal Crossing or Fire Emblem once they come out. Nintendo's president declined in the past to say how the company plans to monetize the two upcoming titles, but it had been hinted in the past that Nintendo's App Store strategy would lean heavily on the free-to-play model.
Personally, I wasn't expecting Nintendo to go any other path than free-to-play since it's abundantly clear that revenue from free-to-play games is much higher – and with a much longer tail – than from premium games. Some hoped that Fire Emblem would be a premium app, but it makes more sense for Nintendo to go with the model that will bring in the most revenue. At the same time, simply because these two games will be free-to-play doesn't mean they'll be bad, so don't start getting disappointed already; Nintendo has proven that it knows how to build good games, so I have faith in the company. Hopefully I won't be proven wrong.
[via WSJ]