Hello everyone, and welcome to the week! It's time once again for our look back at the noteworthy updates of the last seven days. It feels like an oddly light week this time around, something that's been happening more often than usual of late. Well, no worries, because I found a good bunch of updates for you to scope out while you dig into your morning grapefruit. And by grapefruit, I mean Froot Loops, but let's at least pretend we're a little classy around here, okay? Of course, you can keep an eye out for updates yourself using AppShopper Social (Free), the watchlist in the TouchArcade App (Free), or by participating in the TouchArcade forums, but this weekly summary is here to fill in the things you might have missed. Let's dig in!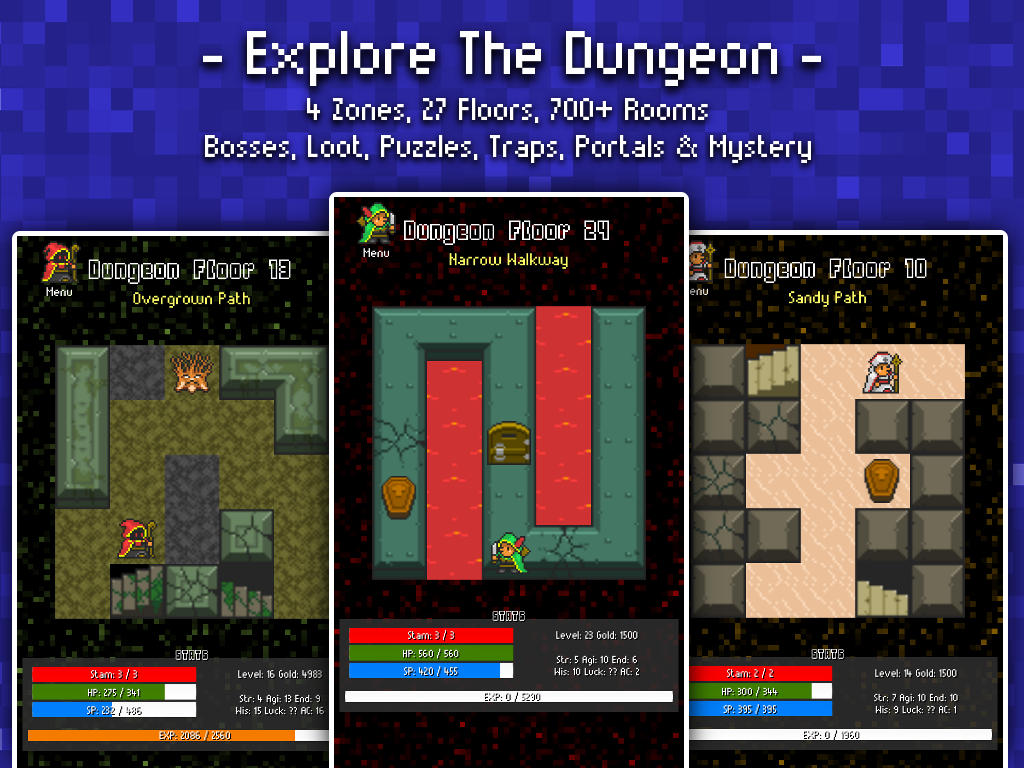 Adventure To Fate : Quest To The Future JRPG, $3.99 With all the time zaniness going on in the latest Adventure To Fate game, it's a wonder we've had to wait this long for a Time Guardian to show up. Time Guardians are the newest class available, allowing you to manipulate time to defeat enemies. That mostly works out to a buff-heavy class with a few tricks for healing and stunning. Sounds good to me! This update also has a new pet, the Fruit Bat, who can leech HP from enemies for you. Aside from those major additions, this update also includes some adjustments to the way the leaderboards work and a minor buff for pets that make them more useful early on. It's a great update, and quite worthy of the coveted Update Mondays Most Spider-Mans Of The Week award.
Hammer Bomb, Free The recently-released Hammer Bomb got a huge update last week, adding a new Tundra biome complete with appropriately-themed enemies and a Yeti boss, a new hidden Survival Zone, new quests, improved controls, and more. There's also a new IAP that changes the weapon skins, and there's a new save system that allows you to continue a run instead of starting fresh. I really like this game a lot. It feels like first-person Pac-Man, and it's super-easy to play when I only have a few minutes of time to devote to it.
Templar Battleforce Elite, $9.99 Okay, my memory may be dodgy at times, but Templar Battleforce, I'm 90% sure you were literally here last week. Tell your developers that it's okay to take a nap or something. While not as dramatic as last week's big content update, this new version does include a bunch of useful improvements to the UI, along with some rebalancing and tweaks that will delight some and make other screech in agony. You might be especially miffed if your units aren't fire resistant. As usual, some bugs have been fixed, too.
Rebuild 3: Gangs of Deadsville, $4.99 Rebuild 3 stands pretty well as-is, so it's not surprising its latest update is more of a quality of life thing than anything else. A few weapons have been re-classified in a way that makes more sense, and a number of performance improvements and bug fixes have been implemented. One of those fixes addresses issues with Game Center, so if that was causing you trouble before, you can fire the game up and enjoy it once again.
Ticket to Ride - Train Game, $8.99 Ticket To Ride has a new board available to purchase. It's a vertical board named Nordic Countries, and I have no idea what the subject of that board could possibly be. If you want to find out, you'll have to pay $2.99 to buy the IAP. It comes with some new achievements, too! This update also includes a bunch of bug fixes. Please note: the Pocket version of this app also got a similar update, but due to circumstances beyond the control of anyone except the Beyonder, I'm only listing the main app here.
Pinball Arcade Plus, $0.99 Pinball Arcade has another licensed table ready to go this month that you can buy via IAP for $4.99. This time, it's Last Action Hero, a 1993 Data East table based on the underappreciated Schwarzenegger box office flop from the same year. While neither the license nor the table are particularly well-remembered, it does have some neat features. There's a crane toy on the board that can pick up your ball, a few magnets under the board, and a wild six-ball multiball mode. Plus, Arnie's cheesy one-liners! How can you go wrong?
Pyramid Solitaire Saga, Free As usual, 15 new levels in the latest episode. As for the story, I guess Helena and Kingsley jumped into a sarcophagus in Barcelona and somehow that transported them back to Helena's house? This is approaching Quantum Leap: Season Five levels of stupidity at this point.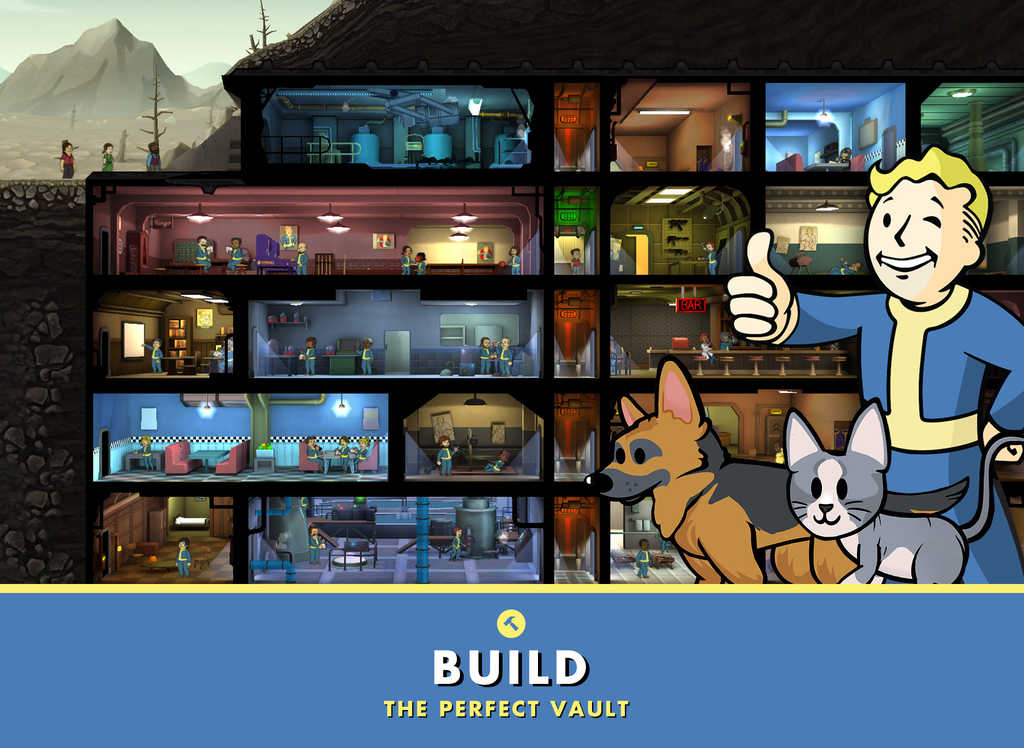 Subway Surfers, Free The Subway Surfers are going to Sydney! Collect boomerangs, travel through diamond mines, and unlock another delightfully stereotypical outfit for one of the kids. I would have given this game the award, but the lack of a Knifey-Spoony mini-game is something I just can't abide.
Fallout Shelter, Free Well, let's see what we've got here. 3D Touch support, I guess that's alright. You can scrap unwanted weapons and outfits now to get some crafting junk. There are some new outfits in the game for civilians, and some new customization options. All that and a bunch of bug fixes, as well. I can't help but wonder what this game's trajectory would have been like if Bethesda had had even the faintest inkling that it would be as popular out of the gates as it was.
Triple Town - Fun & addictive puzzle matching game, Free Wait, new stuff for Triple Town? Seriously? That's awesome. The game now features time-limited special events, along with a bevy of cool rewards to win for doing well at the special Time Attack mode. The prizes look pretty interesting, too. Well, any excuse to fire up Triple Town again, I say.
TMNT: Portal Power, $3.99 Look at that icon! Just…just look at it! It's majestic! Hello, TV cartoon Raph of my childhood! It's kinda weird how your nose always looks like it's touching the bottom of your mouth, even when you're gritting your teeth. Oh, right, the update. This update kicks off a cool trans-dimensional cross-over in Portal Power. You can battle against Classic Krang, and who knows what other classic stuff might show up? 1980s kids will love it!
Shadow Fight 2, Free Shadow Fight 2 gets a new game mode called Underworld, which sadly has nothing to do with Kate Beckinsale killing vampires. But chin up, because it's pretty cool anyway. Basically, you battle super-powerful bosses with the help of your friends. This update also adds a League system where you can challenge others and win some nice rewards. Other additions include daily missions, raid chats, and a new raid equipment section in the shops. And… wait for it… bug fixes!
Order & Chaos 2-Fantasy MMORPG, Free Mounts! A new classic dungeon! The start of the Renewal Festival! Some kind of wacky Relic Hunter event! Nick's Treasure Tunneling! I don't know what any of this means, except maybe the mounts, but hey, mounts are cool! That's not all, though. You can now move to a different server if your current server isn't doing it for you. You can use a link code to move your progress over to a different device if your current device isn't doing it for you. There's a new item call Awakening tickets that let you skip solo dungeon battles if… well, you get the point. There's some other neat stuff in here, too, so check out the update notes if you're interested.
Call of Duty®: Heroes, Free This new version of the game adds daily challenges where you are given a set number of troops and a goal to complete with them. Hey, that's practically strategy! If you can clear those challenges, you'll earn resources and Challenge Coins, a new currency used to buy perks. Perks are a new addition to the game, but I'm sure you can figure out what they're for. One, two, three, bug fixes and tweaks! Jinx, you owe me a beer!
Shooty Skies, Free If you're still enjoying Shooty Skies, this update will give you a tasty plate of what you're craving. A dozen new pilots join the fray, half of them secret. There are new bosses and enemies to battle, along with a new terrain type and a new weapon. Some adjustments have been made to the pilot unlock and daily rewards systems, too.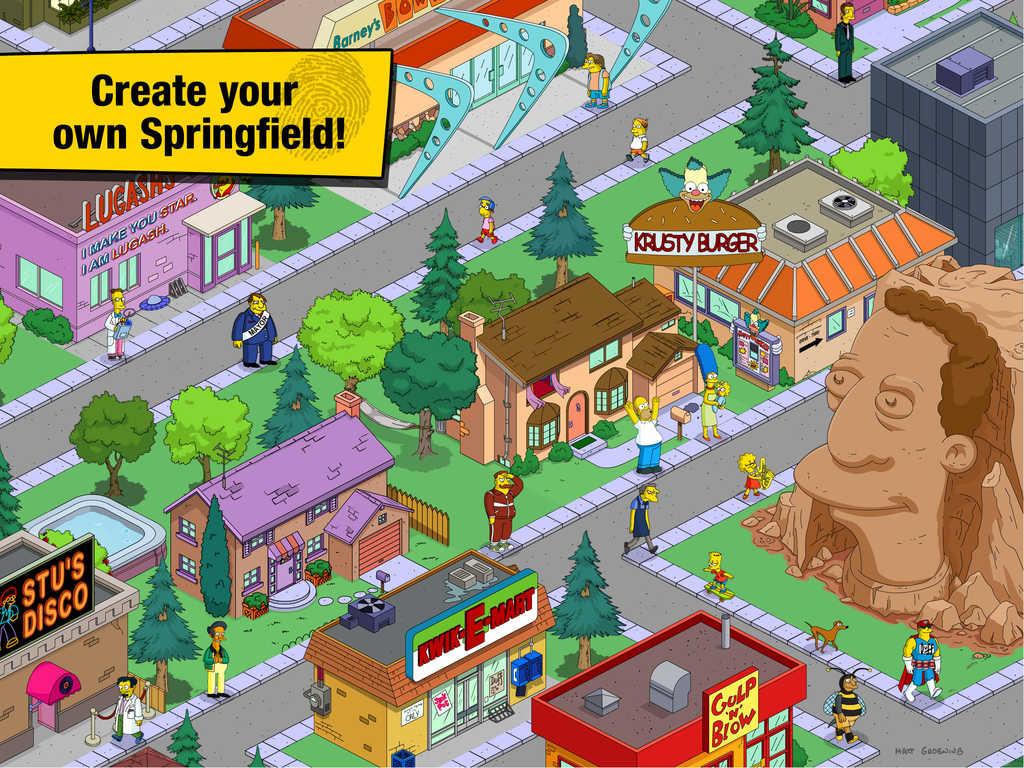 The Simpsonsâ"¢: Tapped Out, Free The Simpsons are going to the Old West! Wait, I already used that lead-in earlier in the article. Hmm, now I'm in a spot. Oh well, if there's one thing Simpsons fans have got to be forgiving of, it's repetition, right? Anyway, this update kicks off an event where you can earn a bunch of Old West-style buildings and special characters like Gummy Joe, Buck McCoy, and more. Sure, why not?
That about wraps it up for last week's significant updates. I'm sure I've missed some, though, so please feel free to comment below and let everyone know if you think something should be mentioned. As usual, major updates will likely get their own news stories throughout this week, and I'll be back next Monday to summarize and fill in the blanks. Have a great week!