If you haven't played Plague Inc. ($0.99) yet, well, the game is on the verge of giving you one more huge reason to flop out 99¢. An update due to hit in the next few weeks is going to be bringing the ability for mobile players of the game to play the community created custom scenarios from the PC version of the game. Instead of waiting for official scenarios, you'll be able to go through some of the best worldwide epidemics players have created ranging from werewolves to xenomorphs to… cats?
Additionally, if you always have trouble coming up with a new clever name for your plague, well, they're adding a random name generator too.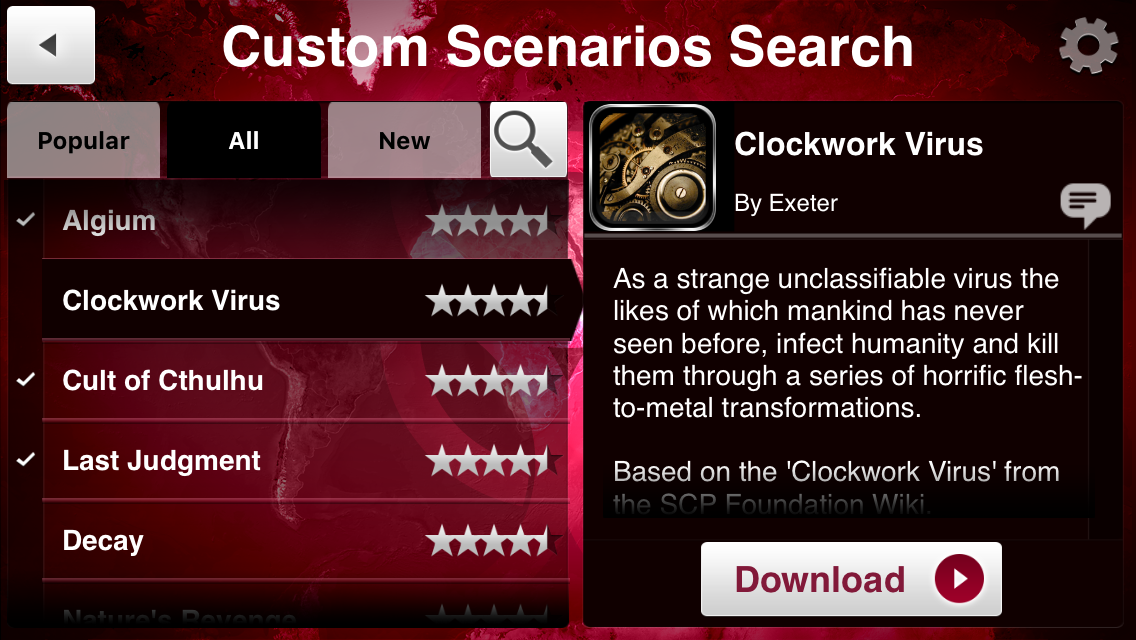 Custom scenarios will be available to anyone who has purchased the official Scenarios Expansion pack (or the Plague Pack), and you can then download any two of the new custom scenarios a day. Along with that, like an update, there's going to be various bug fixes, tweaks, and improvements as well. This update should be available on the App Store inside of the next few weeks.