It's the time of week for new iOS game releases, but as my cohort Eli mentioned earlier today, there definitely seems to be something strange up with this week. There's still a pretty hefty list of new games in our list below, but there's also a handful of games that we've been told are supposed to come out this week that for whatever reason haven't arrived yet. So, look through the games below for anything that strikes your fancy, but also keep an eye out for another one of these lists should the rest of the scheduled releases this week finally arrive.
---
Armor Riders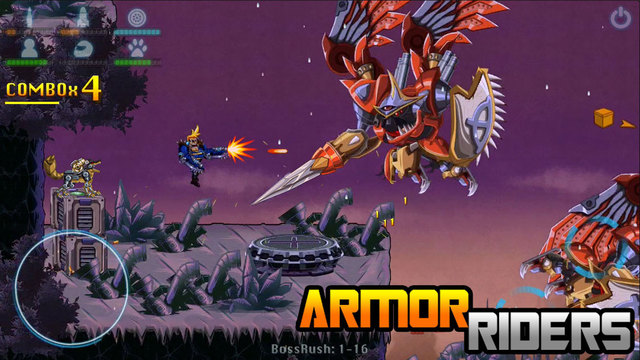 iTunes Description
Armor Riders is a side scrolling Shoot 'Em Up with smooth animation, exciting music and easy control, everyone can smash those robot&zombie enemies to the sky, join the army now !

FEATURES
– 8 characters, with 12 armors, 12 vehicles, 2 pets to choose from.
– Plenty of battle skills you can learn from upgrading.
– Various of robot enemies to challenge.
– Extremely exciting BOSS fight.
– Small size with huge content. ( 900+ levels to go )
Forum Thread: Armor Riders (by Macrojoy)
---
Blackbeard's Blast
iTunes Description
Ready the cannons and think quick! You must stop the balls from reaching the X. Match ball colors and keep your match streak up to unleash epic power-ups on your path to victory!

Features:
– Silky smooth match-three marble popper gameplay.
– Variety of gameplay featuring barrel, survival, time attack, gems, limited shot levels and more.
– Huge power-ups and boosters like the lightning blast, hot shots, wildfire, multi-shot, and relentless barrage.
– 94 unique levels – with more on the way.
– An amazing pirate soundtrack by the Toucan Pirates.

Blackbeard's Blast is the sequel to the critically acclaimed Blackbeard's Assault. Start a new adventure today!
Forum Thread: Blackbeard's Blast (by Warhorse Games)
---
Castle of Cards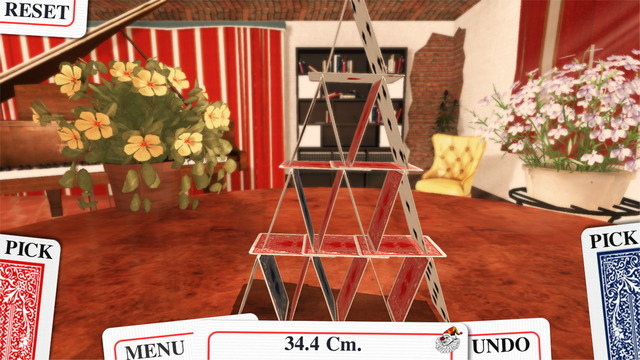 iTunes Description
Relax and build the nicest, the tallest, the most perfect house of cards you can imagine.
You have two 52 cards decks to build (or try to do so) the house of cards of your dreams.
Castle of Cards was made around multitouch input to recreate the real-life experience including some of the required patience and induced frustration 🙂

With a perfect balance of realism and simplification it is easy to pick but hard to master.
Forum Thread: Castle of Cards – Relax and Build
---
Cube Escape: Theatre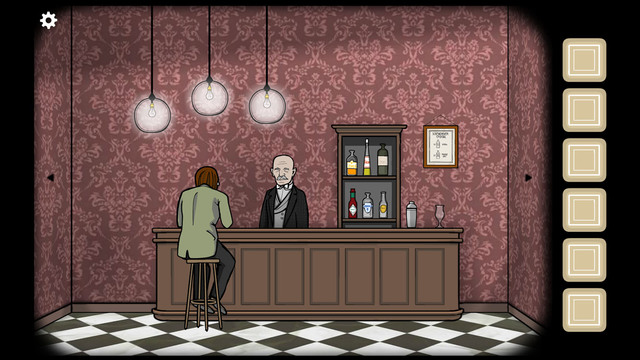 iTunes Description
Welcome to the theatre of your mind. Tonight we have an engaging program, featuring a familiar cast. Fulfill all 6 plays in order to continue your journey. Tap on the arrows to navigate inside the cube. Interact with objects by tapping. Select found items in your inventory and tap somewhere on screen to use them.

Cube Escape: Theatre is the eighth episode of the Cube Escape series and is a continuation of the Rusty Lake story. We will unfold Rusty Lake mysteries one step at a time. So check RustyLake.com every day for new content and follow us: @rustylakecom.
Forum Thread: Cube Escape: Theatre (by LoyaltyGame B.V.)
---
CubeExit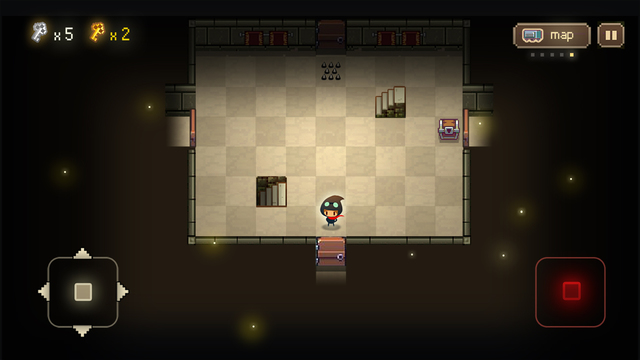 iTunes Description
Escape the previous room to release a new lock cube.
– various cute characters
– easy joy stick controls
– memorize type brain development
– increase agility
– extremely fun and addictive
Forum Thread: CubeExit (by chairman)
---
Cubes – Addictive Puzzle Game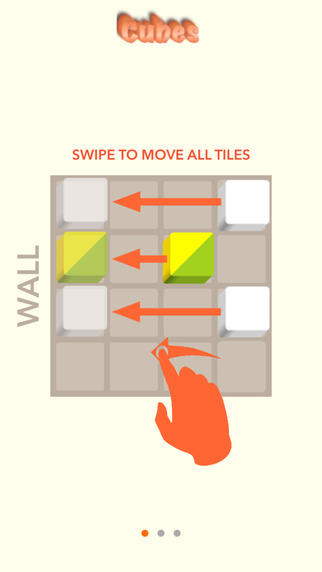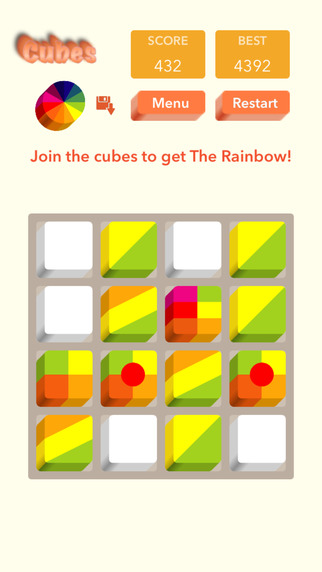 iTunes Description
Inspired by Gabriele Cirulli game available on the web: http://gabrielecirulli.github.io/2048/

Join the cubes and get to the Rainbow Cube!

Swipe to move all tiles. When two similar cubes touch, they merge into one.

Get to the Rainbow Cube, and reach a high score!
Forum Thread: Cubes – Addictive Puzzle Game (by Intelligent Apps, LLC)
---
Damn Dive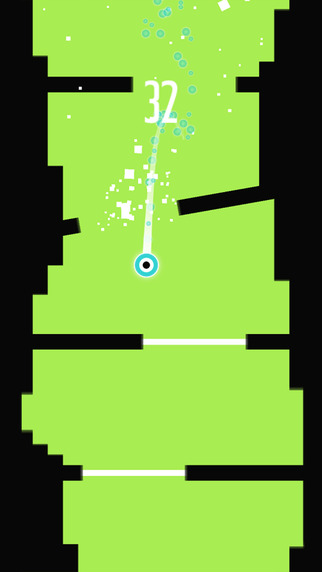 iTunes Description
Dive down as far as you can! If only it's that simple.

Features:
> Tap at the right rhythm!
> Unlock cute characters!
> Simple but absolutely enjoyable!
> Play without annoying Ads!
Forum Thread: Damn Dive (by Jayson Ilagan)
---
Elemental Rush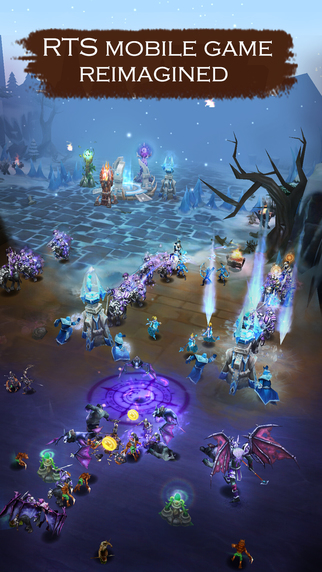 iTunes Description
With hundreds of cards to choose from, featuring a wide range of creatures, spells, buildings, you will have limitless possibilities for developing and fine-tuning your deck-building strategies.

you can challenge thousands of players around world or play various campaign levels. It features exciting head-to-head battles, with players facing off for a chance to increase their ranking in the leaderboard and fight for your own glory.
Forum Thread: Elemental Rush (by Steamy Rice Entertainment)
---
Fail Fall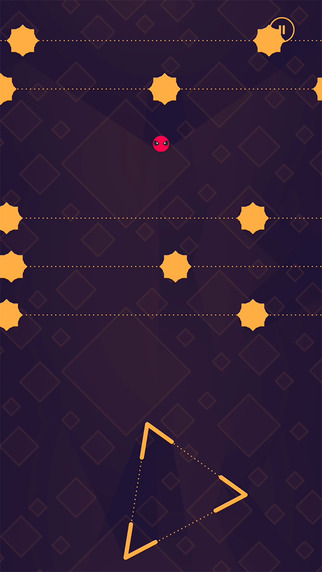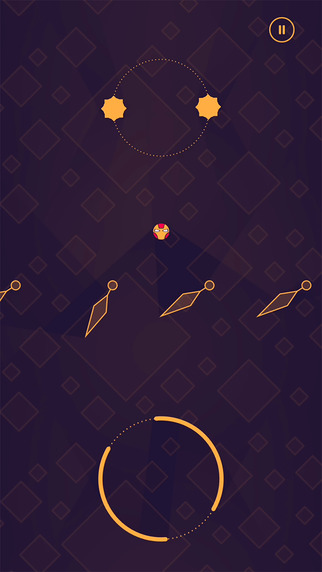 iTunes Description
Dive downwards on an endless journey through a vibrant and minimalistic world filled with unexpected danger. It's a challenge of anticipation and immediate reaction to dodge enemy obstacles in a fast-paced setting.

How far can you get?
Forum Thread: Fail Fall (by Thien Dinh)
---
Farm Time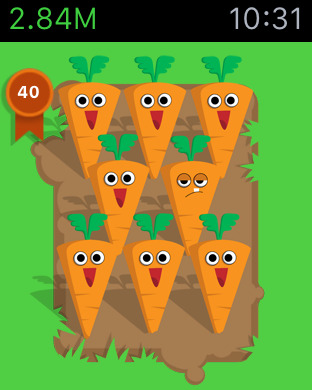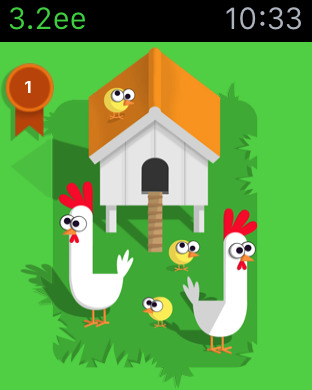 iTunes Description
ALL THE FUN OF THE FARM!
It's always time for farming with Farm Time – the first farming sim on your Apple Watch!

Grow and tend to your farm with just a few taps whenever you have the time. From comedy carrots to ticklish tomatoes, there's loads of fun to be had in the farmyard.

Escape to the countryside in a single tap and bring the sunshine of the farm to your wrist. Fully compatible with watchOS 2, your perfect farm is just waiting for your loving care.
Forum Thread: Farm Time [Apple Watch Game] (By wooga)
---
Fear the Walking Dead: Dead Run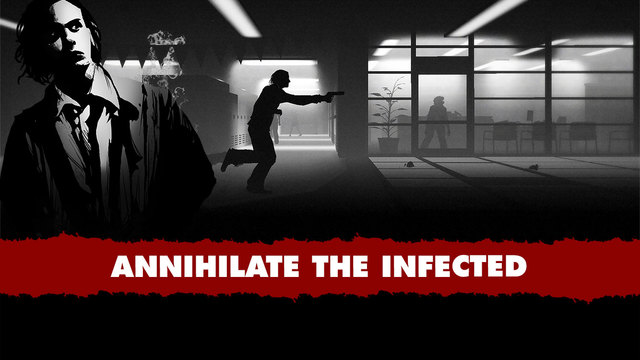 iTunes Description
Fear the Walking Dead: Dead Run is an exhilarating tactical runner that puts you inside the apocalyptic fall of Los Angeles from AMC's hit series Fear the Walking Dead.

Relentlessly pursued by the undead, you flee across familiar LA landscapes as the city is overrun; an abandoned church, a high school, the local sports arena. Shoot too much and you'll slow down. Don't shoot enough and you'll be overtaken.
Forum Thread: Fear the Walking Dead: Dead Run (by Versus Evil)
---
Go Robo Run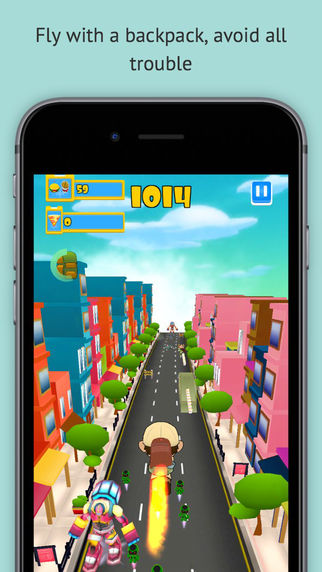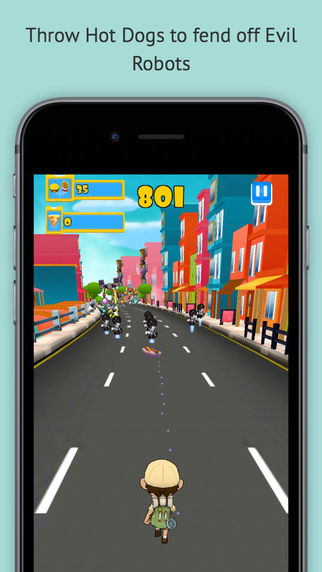 iTunes Description
Shekoo Games presents, for the first time ever, a game to feature In Air Action !!! Kick Drones out of the Sky ! In a town not so far away, just as the weather is about to get nice and warm, a swarm of Robots have attacked. Careful, they are sometimes cloaked and may manifest suddenly to get you !

Help school kids, insects, animals, machines, who all came out in Earth's defense ! Join the group of protectors who will not tolerate the machines taking over the earth, daring chases, food fights, flying drones and other secrets awaits who dares to enter this arena to kick some RO-BUTT !!
Forum Thread: Go Robo Run (by Abhishek Gupta)
---
HedgeHogers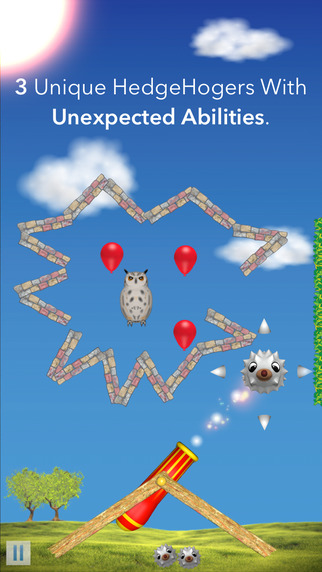 iTunes Description
Back before there were cats, there were HedgeHogers…

HedgeHogers is a story of courage and friendship in the face of tyrannical oppression, set against the backdrop of Hedge! Help the 3 HedgeHogers, Hedgie, Spikey and Nukie, reclaim their beloved Hedge from the pesky talons of Fintan the eagle owl.

HedgeHogers is an incredibly fun yet tricksy mixture of collision physics and time-based puzzles, following 3 unique HedgeHogers through 4 beautiful seasons.
Forum Thread: HedgeHogers (By Shane O'Reilly)
---
Kaboki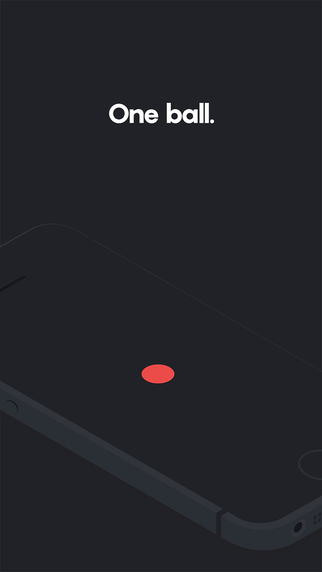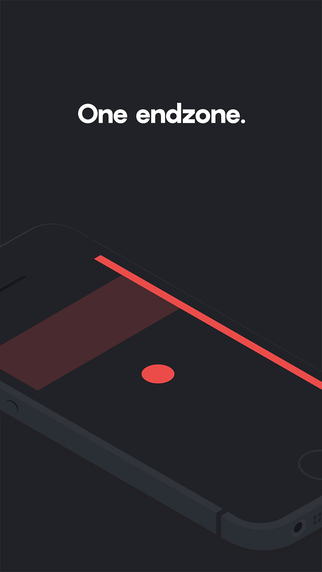 iTunes Description
Board game for the modern age.

Kaboki is a game of skill and strategy. Set highscores, play with your friends on the same device or online against anyone, anywhere.

Hold & drag to aim, bounce off the highlighted sidewall and make sure the ball stops in the endzone.
Forum Thread: Kaboki (by Nauris Andzans)
---
The Lord of War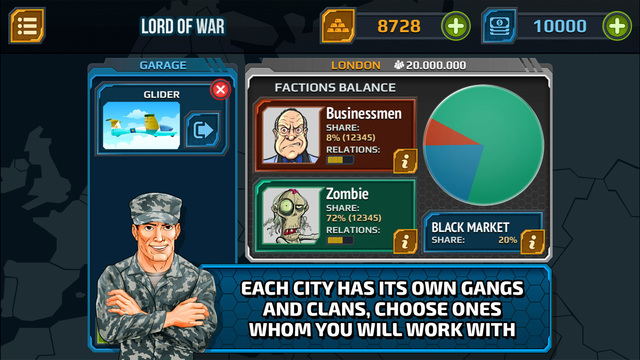 iTunes Description
Trade arms to build your own empire

You begin your arms dealer career having only small boat and a pair of warehouses. And then everything is started. Some suspicious guys send you an offer: "Bring us several containers with weapons and you will get very good money". Now, it depends only on you. Be arms dealer, own huge flotilla of ships and planes and go into big politics by supporting local gangs and clans with your weapons.
Forum Thread: The Lord of War (by appscraft)
---
Sharks w Lasers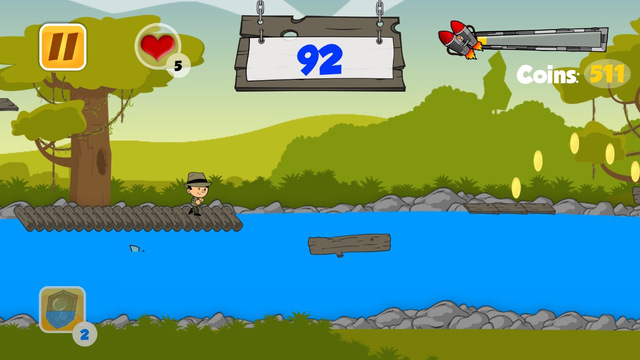 iTunes Description
Some freakin' sharks with lasers are out to get you. Run, swing and jump your way through the jungle in this retro arcade game. Join us in an adventure that is easy to pick up, but hard to put down. Challenge your friends to see who can last the longest.

Your goal is to rack up the most points by overcoming increasingly difficult obstacles while avoiding hungry sharks shooting you with their lasers.
Forum Thread: Sharks w Lasers (by Alex Ruiz)
---
The Sides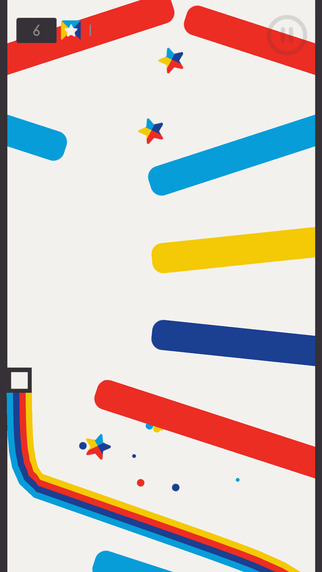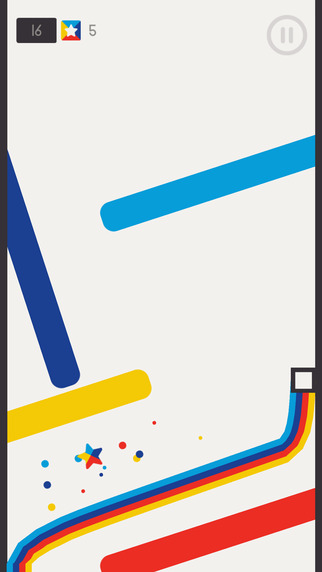 iTunes Description
Compete with your friends for the highest score in this never-ending game of choosing the right side that will get you through the colourful procedurally generated world which brings a challenge to your reaction timing whereas this game is an addictive fast-paced experience.

Tap to change the side your character proceeds on and dodge every single enemy object that comes in your way in your rush for the highest score.
Forum Thread: The Sides (by Alexandru Csiszer)
---
Singe Game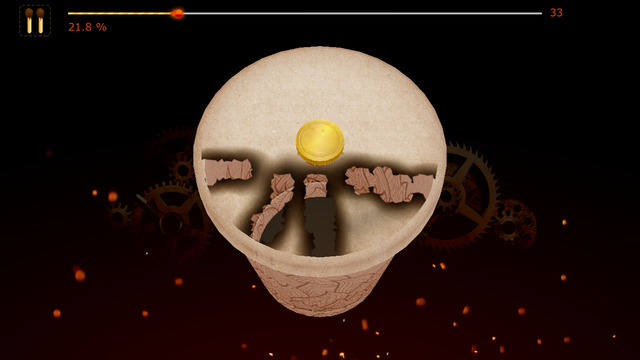 iTunes Description
Singe Game is an app that challenges your ability to strategically singe the material, which is supporting a coin over a cup, in as many ways as you can without allowing the material to give way to the coin dropping into the cup!

Each and every challenge has its own unique properties of design making this app demonstrate how the element of fire will present it's own challenges, which can never be totally controlled! Another consideration of this App is the idea of taking a photo shot of the coin, cup, & material during the game play with it's unique singed results to the game! Great wallpaper!
Forum Thread: Singe Game (by Bob Anderson)
---
Spellspire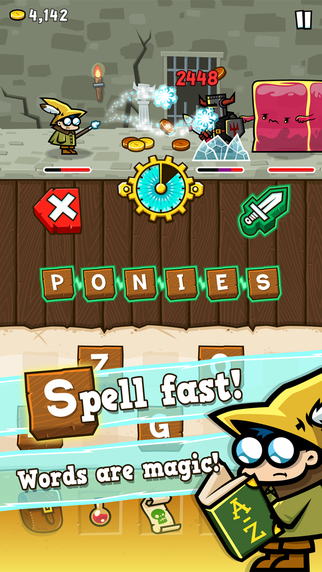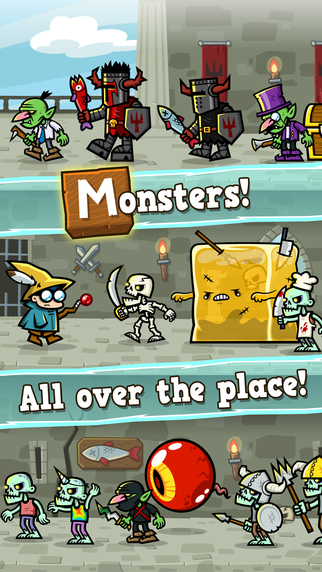 iTunes Description
Blast fiends by spelling words and make your way to the top of the Spellspire!

Spellspire is a thrilling mashup of word game and action role playing game. Pick letters from a grid to spell words and shoot them from your wand as spells. The longer the word, the bigger the blast! Collect gold dropped by slain monsters and buy more potent wands, hats and robes with magical special effects and abilities. Will you reach the top of the Spellspire, and what will you find?
Forum Thread: Spellspire (By 10tons Ltd)
---
Unforgiving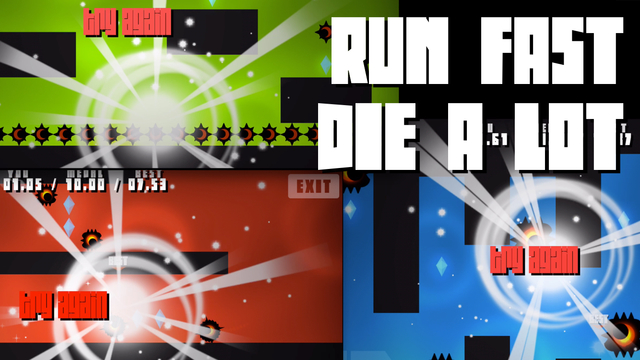 iTunes Description
This game is not for everyone. Designed for classic gamers who loves speed running, jumping, dodging killer obstacles though levels after levels.

Features:
– Over 90 stages to conquer
– Race against the "Replay Spirit Of Your Best Time" of each stage
– 50 character skins to unlock through mastery of the game, NOT by paying currencies of any kind
– Only ONE SINGLE IAP TO UNLOCK FULL GAME, no timers, no energy, no premium currencies watsoever
Forum Thread: Unforgiving (by unexpect3rd)
---
Vectradius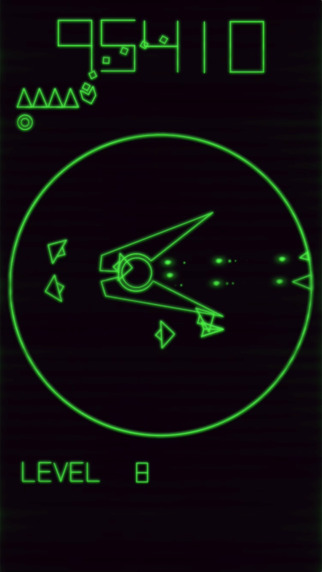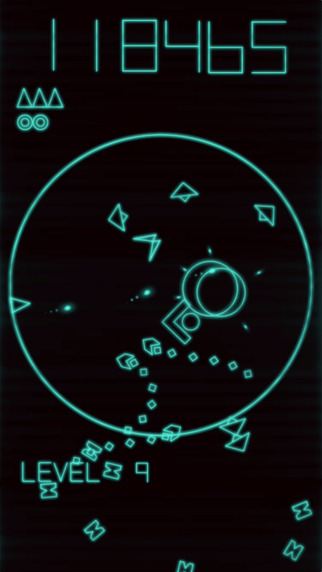 iTunes Description
Vectradius is a fast paced, circle based shooter! Tilt to swing your Vectradian ship around the edge of the circle while blasting Vectovillians back to the 1980's! Avoid your enemies as they cross the edge of the circle, while using bombs and lasers to get through goals, increase score multipliers, and get powerups. NO IN APP PURCHASES. This is an old school style game. Your skill is what takes you to the top of the leaderboards, not your money.

Play this game, perfect your score, and become the best pilot in the vectoverse!
Forum Thread: Vectradius (by Owen Dennis)
---
Versus Run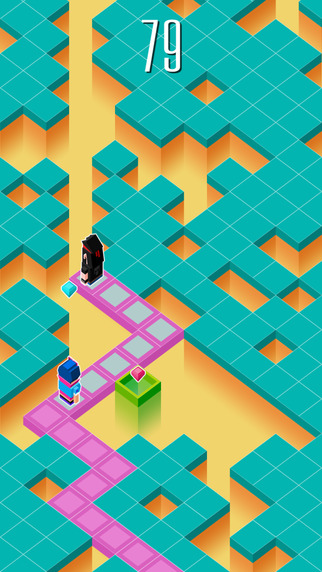 iTunes Description
Run away from your opponent through amazing mazes! Don't hit the obstacles and watch out for the moving tiles! Unlock as many characters as you can! They are so much fun.

• Tap the right half of the screen to jump right
• Tap the left half to jump left
• Now RUN, RUN, RUN away!

Keep up with the pace, be #1 among your friends!
Forum Thread: Versus Run (by Ketchapp)
---
Wild Roads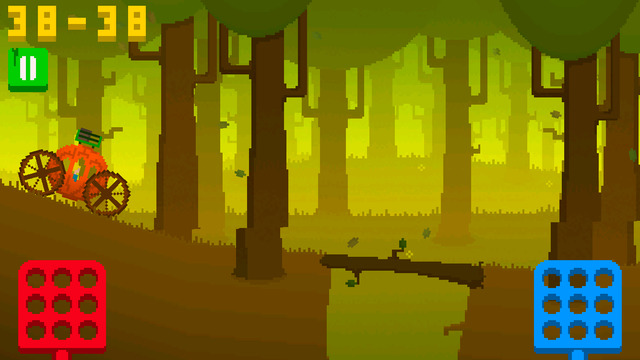 iTunes Description
Test your driving skill and anticipation with "Wild Roads", a simple, fun and highly addictive game. The goal? Go as far as possible with your shipment. But beware, if you end up dropping all of your cages, you will only have to return to the starting point in an attempt to set a new record.

"Wild roads", it's more than 50 characters and 20 vehicles to unlock ! Here is a game that will delight all players looking for a casual, fun and original game. In addition, it's free, so do not hesitate!
Forum Thread: Wild Roads (by Laurent Bakowski)
---
Zenge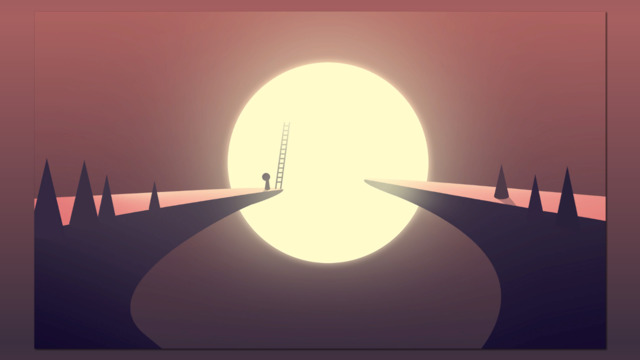 iTunes Description
Zenge is a peculiar puzzle game, telling the story of Eon – a lonely journeyman who's stuck between the worlds and time.

Game is intended to be a relaxing experience, thus there are no points, stars, tutorials, move counters, in game shops or any other distractors. Just pure, immersive journey with Eon, told through gorgeous art and music.
Forum Thread: Zenge (by Michal Pawlowski)
---