Hello everyone, and welcome to the week! It's time once again for our look back at the noteworthy updates of the last seven days. Well, I'm mostly recovered from last week's cold, though it did hang on through most of the week. But you're not here for Shaun updates, are you? You're here for game updates, and we've got a nice little selection this time around. Of course, you can keep an eye out for updates yourself using AppShopper Social (Free), the watchlist in the TouchArcade App (Free), or by participating in the TouchArcade forums, but this weekly summary is here to fill in the things you might have missed. Let's dig in!
Angry Birds Seasons, Free As the seasons change, so too does Angry Birds Seasons update with new levels. There's a new spring episode to enjoy called Marie Hamtoinette that includes 12 new levels to play with one new Golden Egg to uncover. You can also look forward to more Pig Days, and some new costumes for the birds.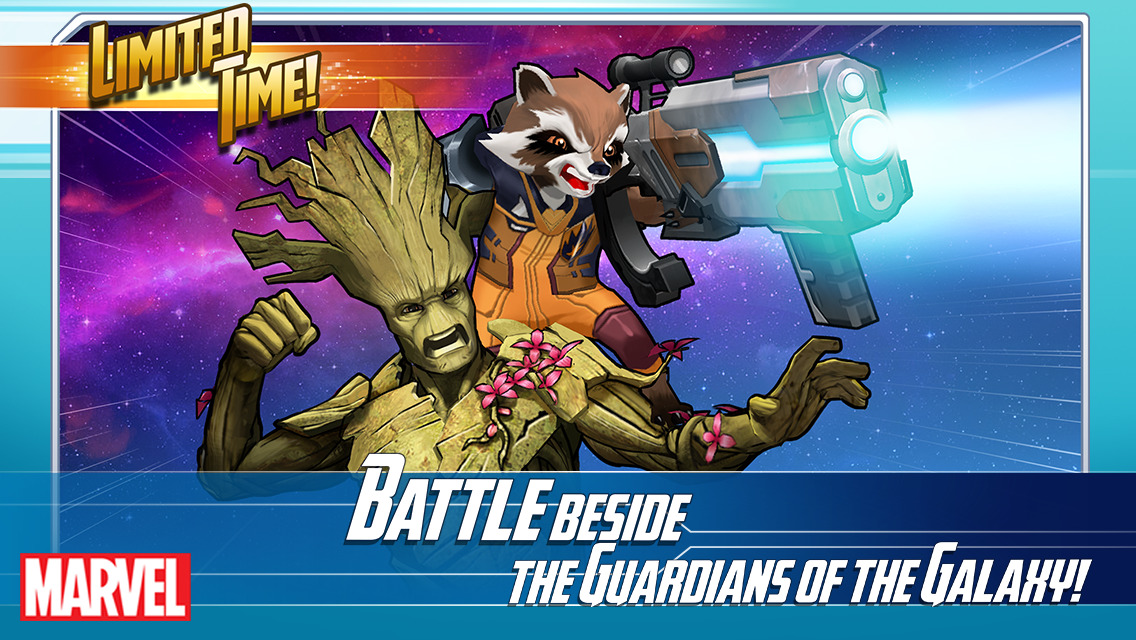 MARVEL Avengers Academy, Free We haven't so much as even gotten the core Avengers team released yet, and the Guardians Of The Galaxy are already crashing the academy. This special event will be running all month, allowing you to add Rocket, Star-Lord, Groot, Gamora, and Drax to your team, along with a couple of pay-only characters. But who needs Yondu anyway? Not me! No new level cap yet, though, so if you've maxed out at 29, you're more or less free to focus on the event for now.
Demon's Rise, $7.99 As usual for Demon's Rise updates, this is a hefty one, filled with tons of bug fixes, balance changes, and various improvements. Just to grab a handful, you can now fast-forward enemy turns, there are a bunch of new magical items, and there are a few new quests early on to help smooth the initial difficulty curve a bit. The mid-battle save bug has been fixed, your starting characters now have higher hit percentages, and so on. Check out the notes for the full details if you're interested.
Skylanders Trap Teamâ"¢, Free A rare update for Skylanders Trap Team, which came out a year and a half ago and hasn't seen much attention since. This update fixes the game's performance under iOS 9, and adds a bunch of IAPs for new content. With nine new traps and four new levels, it might be worth pulling out your toys for another go. Well, probably not, but maybe if they're not too packed away?
Neo Monsters, Free What could you possibly want in an update to Neo Monsters? New monsters? Yes, they're in. New items? Well, there's one new type, anyway. New events? On the way. An increase on the maximum number of monsters you can keep at your ranch? That's… oddly specific, imaginary reader, but yes, that's also in. The rest of the update mostly fixes bugs that were reported by players.
Lost in Harmony, Free I guess you can play as a bear now, so that's already a pretty neat update for Lost In Harmony. If you just want to see all the levels or follow the story, but have gotten stuck at a particular stage, you can now watch a video to move on to the next level. There have also been significant improvements made to the game's community features, which are truly the keys to the game having any sort of legs beyond the initial experience.
Fly Catbug Fly!, $1.99 Can't say I saw this coming, but Fly Catbug Fly! has a new level to play. This is a pretty cool game, but be warned, if you have the Game Center bug, this game will not play nicely with your device. Anytime you want to fix that, Apple. Take your time.
Crusaders Quest, Free Crusaders Quest keeps on growing with its latest update, adding seven new heroes, six new Soulbound weapons, six new skins, and an improved user interface. Naturally, there are also some balance tweaks and bug fixes, because really, what update worth its salt doesn't have bug fixes in this day and age? A miscreant update, I'd say. Yes, I'd keep a careful eye on those ones.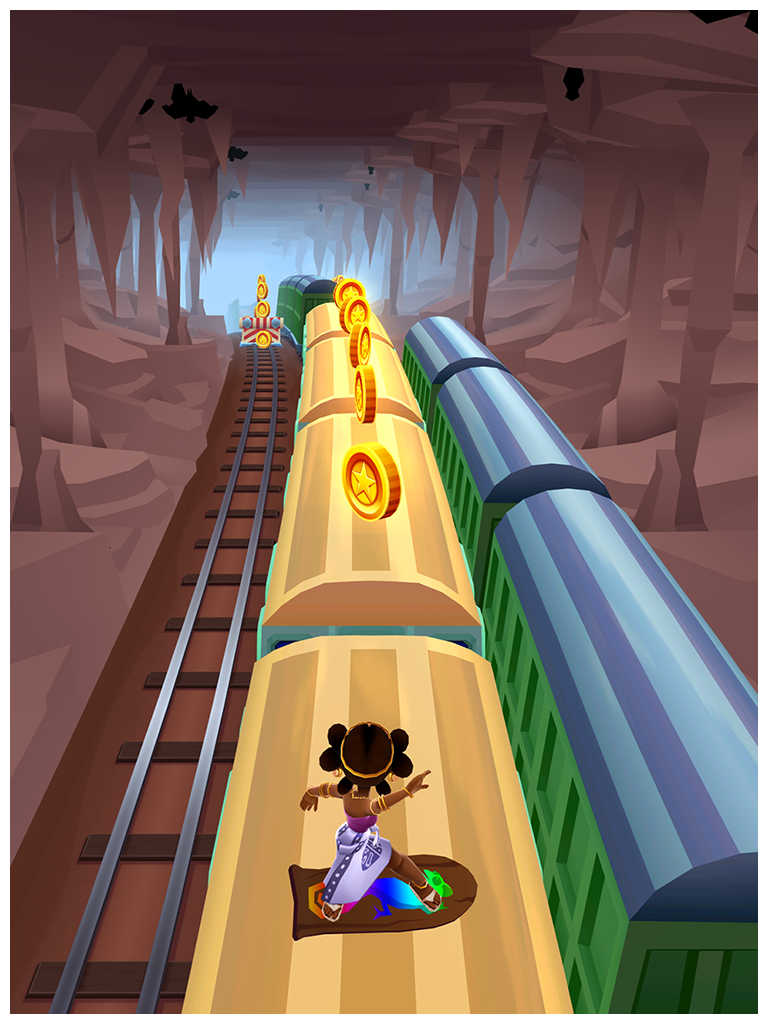 Subway Surfers, Free I like to move it, move it! I like to move it, move it! Ha ha, remember those Madagascar movies? Was that the last time anyone ever saw or heard from David Schwimmer? It must be, right? Well, anyway, Subway Surfers is going to Madagascar this time around, and while I doubt we'll see much of Ross, there is a new surfer to collect named Aina. Enjoy the bright colors of Madagascar, and good luck getting that stupid song out of your head!
WWE Immortals, Free How about that Wrestlemania, eh? Sure, it peaked a little earlier than it ended, but hard to complain about a show of that quality. Anyway, as you'd expect, WWE Immortals got some Wrestlemania love in its latest update, along with opening up the multiplayer mode for everyone. They've also added some new character packs in case you want to pay some real money instead of playing to unlock certain Superstars. They're pricey, as usual.
Knights of Pen & Paper 2, Free Hey, more new stuff to do in Knights Of Pen & Paper 2! This update adds two new classes, the Psion and the Druid, along with a new Mega Dungeon. With the new content comes a raised skill cap and a new enchantment tier, and certain items have had their prices adjusted for balancing purposes. There are a bunch of other bug fixes and balance adjustments, as well.
Asphalt 8: Airborne, Free If scuttlebutt is to be believed, and I always believe scuttlebutt, this racer is on its last year before a successor arrives. This update is about what you would expect at this stage of the game. It adds a few new cars, including the Lamborghini Miura, the Mazda RX8, and a couple of others. There are some new decals for you to decorate your rides with, and the game now features ReplayKit support.
Jump Jack, $0.99 Jump Jack is a fun game that was pretty darned tough to beat. It still is, but at least now if you choose the Easy Mode, you'll actually get something that most players should be able to manage. But worry not, veterans! For you, there's a new package of 10 levels that will test your skills anew. You'll have to pay $0.99 for that pack, but at a dime a level, there are worse ways you could spend your money. I have a soft spot for this game and nothing else is really jumping (HAR HAR) out at me, so I think I'll award this game the coveted Update Mondays Most Spider-Mans Of The Week award. Congratulations!
Vainglory, Free The spring event is on in Vainglory, with special events and a new map featuring an ancient internet meme. A new game mode called Battle Royale has been added, along with a new hero named Alpha. She's a robot, I guess? Besides that, there are the usual fixes and adjustments, but hey, new characters are always exciting.
The Walking Dead No Man's Land, Free The new cover system added to this game should nicely improve the tactical possibilities. There's also a new challenge mission and some new reward bundles in the Trade Goods Shop. On that note, Trade Goods no longer have a maximum limit. There are a bunch of other little changes and tweaks, so you'll have to fire it up to see exactly what's different.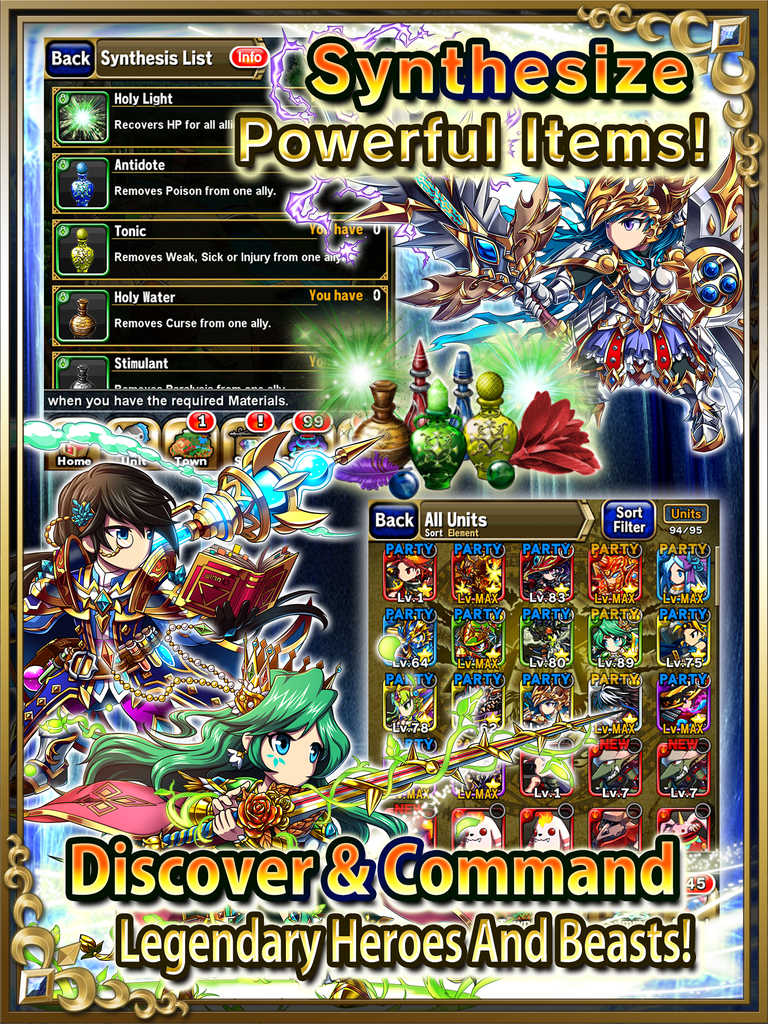 Brave Frontier, Free The latest version of Brave Frontier adds a new Colosseum PVP game mode, advanced Auto Battle, an Auto Quest replay feature, and a few other things that players should enjoy. A few nasty crash bugs have been fixed, and a bug involving certain BB skills has been patched up.
That about wraps it up for last week's significant updates. I'm sure I've missed some, though, so please feel free to comment below and let everyone know if you think something should be mentioned. As usual, major updates will likely get their own news stories throughout this week, and I'll be back next Monday to summarize and fill in the blanks. Have a great week!