Welcome to another Hearthstone (Free) weekly news roundup where you can read all that happened in the world of the game during the last week of March. And, as you can guess, the closer we get to Standard, the more everyone's focusing on the expansion and the upcoming changes and not much else. So, this week's Touchstone mostly contains commentary from various sources on the new card spoilers and a possible release date for Standard and Whispers of the Old Gods expansion. Other than that, we have some funny stories as well as some tournament news (though not much) and, like every week, all kinds of fun videos including plenty of videos of pros reviewing spoiled cards. So, let us begin.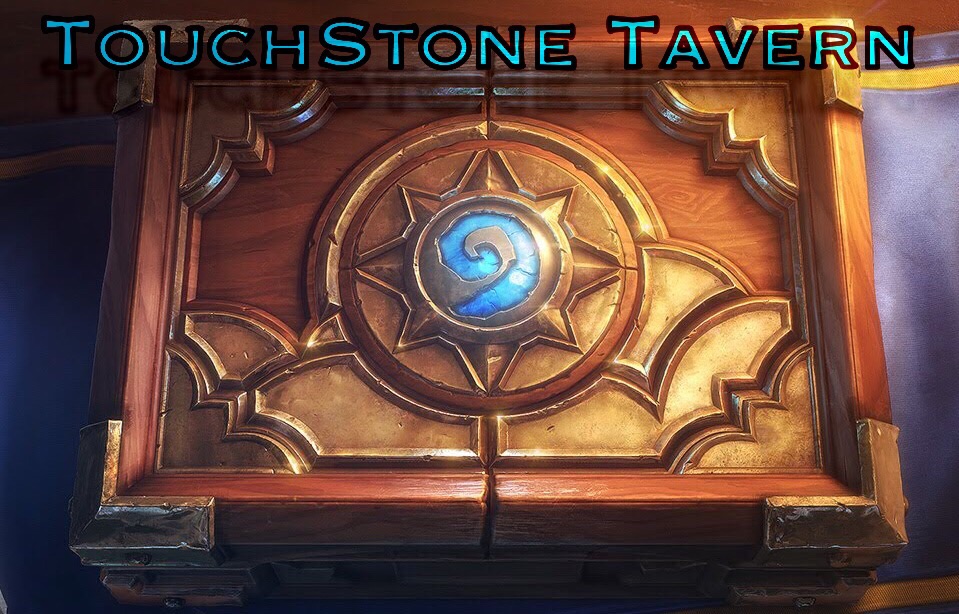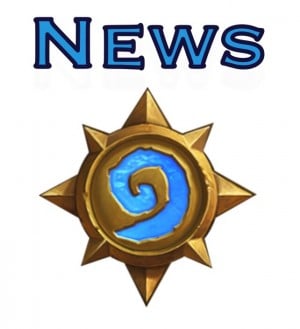 Is Standard Coming April 26th?
File this story under speculations. According to the Battle.net client, on April 26th you'll no longer be able to buy Curse of Naxxramas and cards from that adventure will only be playable in Wild format. So, many are speculating that April 26th might simply be the date where Blizzards stops selling Naxx but not the date when Standard and Whispers of the Old Gods hits Hearthstone. Others are saying that we've seen enough expansion cards, including 3 of 4 Gods, that a WoG release date 3 weeks from now doesn't sound too crazy. Others yet have said that Blizzard won't mess with Ladder just a few days before the end of the April season, so an April 26th launch date is probably out of the question. Well, what do you think? Check the story here.
Take a Look at Y'Shaarj, the third God from Whispers of the Old Gods
Blizzard has decided to unleash the third of four Gods from the upcoming Whispers of the Old Gods expansion, and this one has left the community with mixed feelings. Y'Shaarj is a 10 mana 10/10 Legendary that at the end of your turn puts a minion from your deck into the battlefield. Y'Shaarj's effect won't trigger battlecries nor will cards pulled from your deck trigger any end of turn effects. While his effect is similar to Varian Wrynn's, he has two main benefits compared to the Warrior Legendary; one, Y'Shaarj can go into any class, not just warrior, and two, since it only pulls one card from your deck, it minimizes the danger of getting fatigued. And at 10/10, he can't be ignored by your opponent (especially if Big Game Hunter gets nerfed in some way).
Blizzard also revealed another important card, Ancient Harbringer, whose mission is to ensure you draw that 10-mana God before the end of the match, provided he makes it to the start of your next turn. While his stats are nothing to write home about, I think Ancient Harbringer will be an essential card in any deck with a God as a win condition. Imagine knowing for sure that the C'Thun you've been buffing throughout the match will most likely be in your hand at Turn 10.
Predicting the Competitive Possibilities of Whispers of the Old Gods
This ESL Gaming story tries to guess how a post-WoG meta might look like, a pretty difficult exercise given the fact that we barely know half of the new cards coming to the game. One of the first things noted is with Blizzard investing so much in C'Thun combos, the expansion might prove to be very linear and possibly not very interactive. The writer predicts that there's a big possibility that at launch, the current large pool of competitive decks might quickly transform into two or three strong C'Thun decks, like what happened when Reno Jackson came out.
At the same time, the new expansion has shown some possibilities for deck diversity, especially in the form of cards like N'Zoths First Mate and cards such as Hallazeal the Ascended and the other strong Shaman cards. The story goes on to talk about a few more cards and their possible impact, so go check it out here.
Ragnaros Lightlord Lore
When the new legendary Ragnaros Lightlord was revealed last week, many players were quite vocal about how this new version of Ragnaros clashed with everything we know about WoW lore. This story talks about how Lightlord came out of the developers' desire to play around with some "What if" scenarios. It's an interesting explanation of the lore surrounding Ragnaros and includes Brode's tweets explaining the team's decision. Check it out here.
Thing From Below and Master of Evolution Might Make Control Shaman Viable
As this GosuGamers story discusses,the newly-revealed Shaman cards Thing from Below and Master of Evolution might finally help Control Shaman become a viable deck. The 6-mana 5/5 Thing from Below with Taunt costs 1 less for each Totem you've summoned this game, which means you can get this one the board very early on. Master of Evolution on the other hand can turn any friendly minion into a random one that costs one more, and this will a very important battlecry for Shaman decks that should give them more flexibility and allow them to turn any useless totems into probably much more useful and more expensive minions. Players are very excited about these cards as am I since I was a Shaman player for quite some time (until I got tired of losing) and Aggro Shaman never was my style. Go here to read more about these two cards.
Blizzard Gave us Hearthstone MMO for April Fools'
Blizzard has decided to develop a Hearthstone MMO as an April Fools' joke, which was a good one especially for those who know that Hearthstone came out of WoW MMO (which is almost everyone). Check out the trailer below to see how it would look (and I'm pretty sure you can guess exactly how it would look like).
Analysis of Latest Spoilers
This Shacknews story goes into a bit more depth with cards like Cabalist's Tome, Cult Apothecary, Infest, Mark of Y'Shaarj, the Legendary Mukla, Tyrant of the Vale, and more. The article talks about the various decks into which these cards might fit and how each card's stats compare with others of the same cost or effect. You can never have enough analysis in my opinion because one of those comments or ideas you might pick up from someone might end up helping you build either a very fun or a very powerful deck. Go here to check out the analysis.
Nightmare Drake and Steward of Darkshire are Both Promising Cards
This story provides a short analysis of the Dragon Nightmare Drake and Steward of Darkshire, both cards that, according to the story, could breathe new life into old decks. While both of these cards aren't very powerful, they should still offer interesting opportunities for players. Go here to check out the brief analysis of these two cards.
Twitch Plays Hearthstone is, Well, Not the Best
Disguised Toast tried to make Twitch Plays Hearthstone a thing, but it didn't work out well at all. While using some of the best decks in the game, Twitch chat barely managed to win any matches. But hey, at least people probably had fun, I think. Apparently the hive mind doesn't work well with Hearthstone and, of course, some viewers were actively trying to provide bad plays. Check out the story here and some of the highlights in the video below.
This is a Hearthstone Love Story Song
You know when you just can't stop playing Hearthstone? Well, so does the singer in this pop song apparently, and her future love interest (stalker) also loves the game, and their love for the game (which apparently they always play only a few feet from each other) will bring them together. So, it's love at first rage quit, I think. Enjoy the tune below and the story here.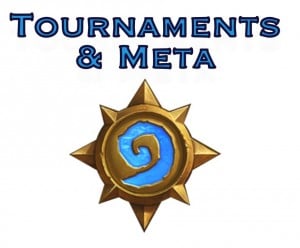 APAC Winter Decklists
If you want to check out the decklists of APAC Winter, one of the last major tournaments before Standard hits, go here. You can find some crazy lists with some peculiar – yet successful – choices. For instance, champion Ddahyoni brought double Raven Idol, which surprised pretty much everyone. We also got to see Deathwing and we didn't get to see any Secret Paladins, which I'm happy about because I dislike that deck. Check out the GosuGamers story and the decks here.
Famous Poker Player ElkY Wins his First-Ever Hearthstone Championship
We wrote a while back about how ElkY, aka Bertrand Grospellier, decided to go from Poker to Hearthstone by joining Team Liquid. Now, he has finally won his first tournament, the Redemption Cup at the Insomnia Truesilver Championship 2 in the UK. While he didn't start off well, he then went on to make the final and then beat his opponent 3-0. So, congrats to ElkY, and I wonder how many other championships might be in his future. Check out the story here.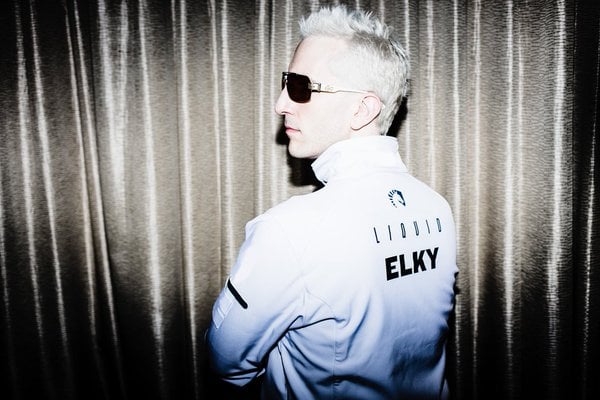 Meta Report
While the meta is definitely more on the stale side, the Tempo Storm Meta Snapshot writers feel there's been enough movement recently to (barely) warrant another snapshot. The writers talk about how in the past, any lineup that won a tournament would soon flood the ladder, but now tournaments barely have an effect on the ladder. Also, ladder decks make poor tournament decks currently, even when teched out appropriately. In terms of the Meta, Murloc Paladin has dropped to Tier 3 since there aren't many top decks it can easily beat, but other than that everything is pretty much the same with Midrange Druid leading the pack and Zoolock, Patron Warrior, and Control Warrior following. I seriously can't wait for WoG to hit because I'm tired of writing about the same decks week in week out.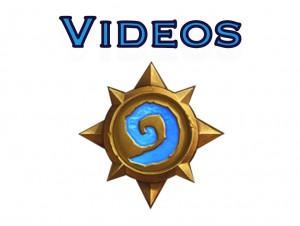 Trump Reviews WoG #4
Kibler Reviews WoG #3
Kibler Reviews WoG #4
Amaz Reviews WoG #3
Kripp Reviews WoG #3
Epic Moments #17
Best Moments #41
Spellslinger Funny Moments
Best Fail Moments #6
Epic Combos #11 
Funny and Lucky Moments #157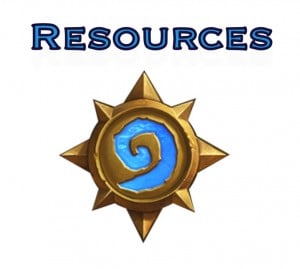 As always, we have some good resources on the site for you in case you are new to the game or simply want to sharpen up your game. There's never such a thing as too much help in Hearthstone, although with all the changes coming up, we might need to update everything.
Hearthstone Deck-building Guide