Prolific simulation developer Kairosoft, of Game Dev Story ($4.99) fame, has been releasing the Japanese versions of their latest iOS games in App Stores worldwide recently. The English versions of the games typically follow anywhere from two weeks to a few months later, but always as separate apps from the Japanese versions. Thus, it doesn't make a lot of sense for English gamers to jump the gun and pick up the Japanese releases, even if they do look pretty interesting. Worry not, friends! TouchArcade is willing to jump in on such occasions and let you know whether or not you should keep your eye out for the English release. Today, we're looking at two Kairosoft releases that hit the App Store on the same day. As the games don't have English titles yet, I'm just taking a stab at their possible translations, so don't be surprised if these titles end up being called something else.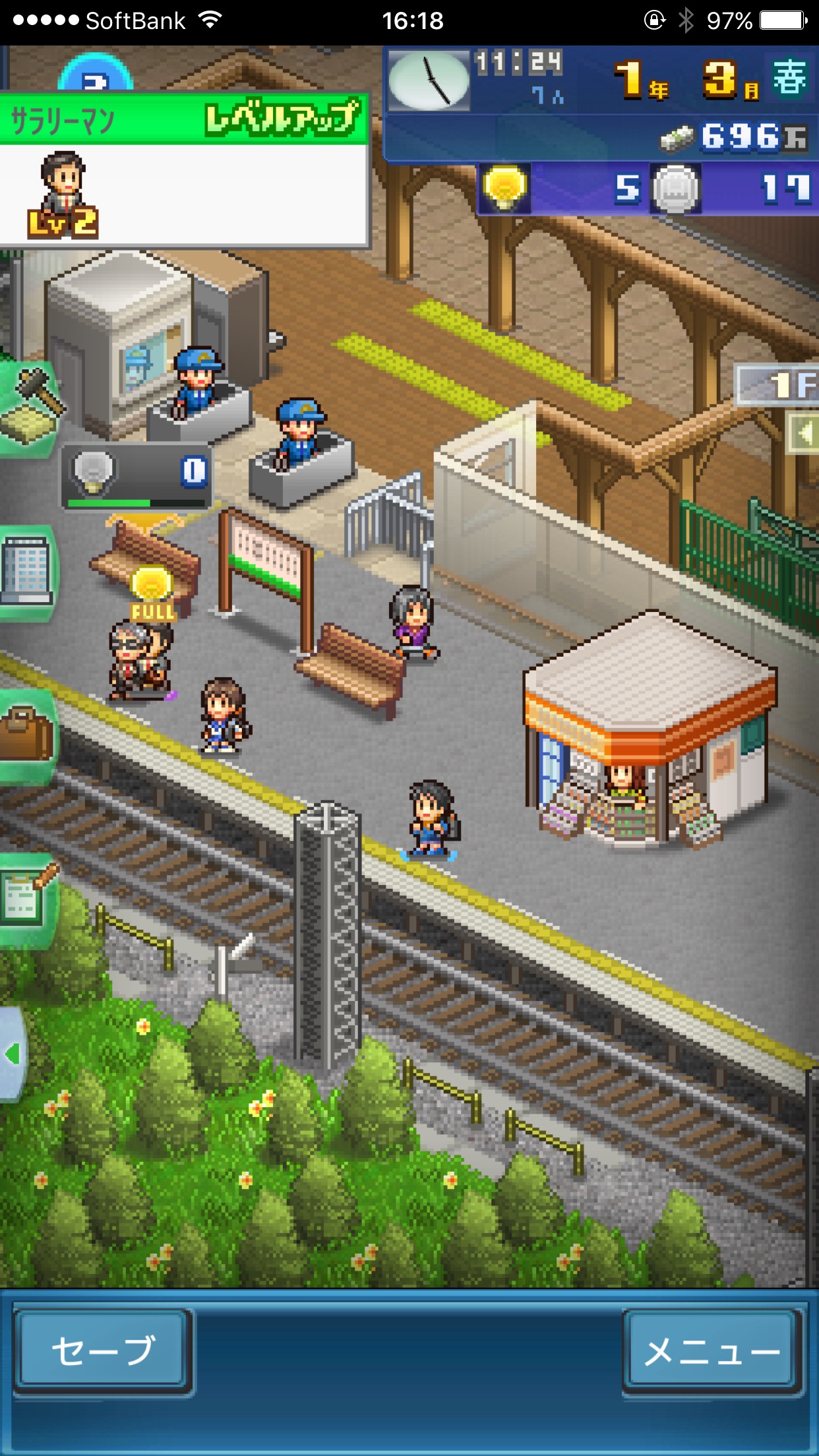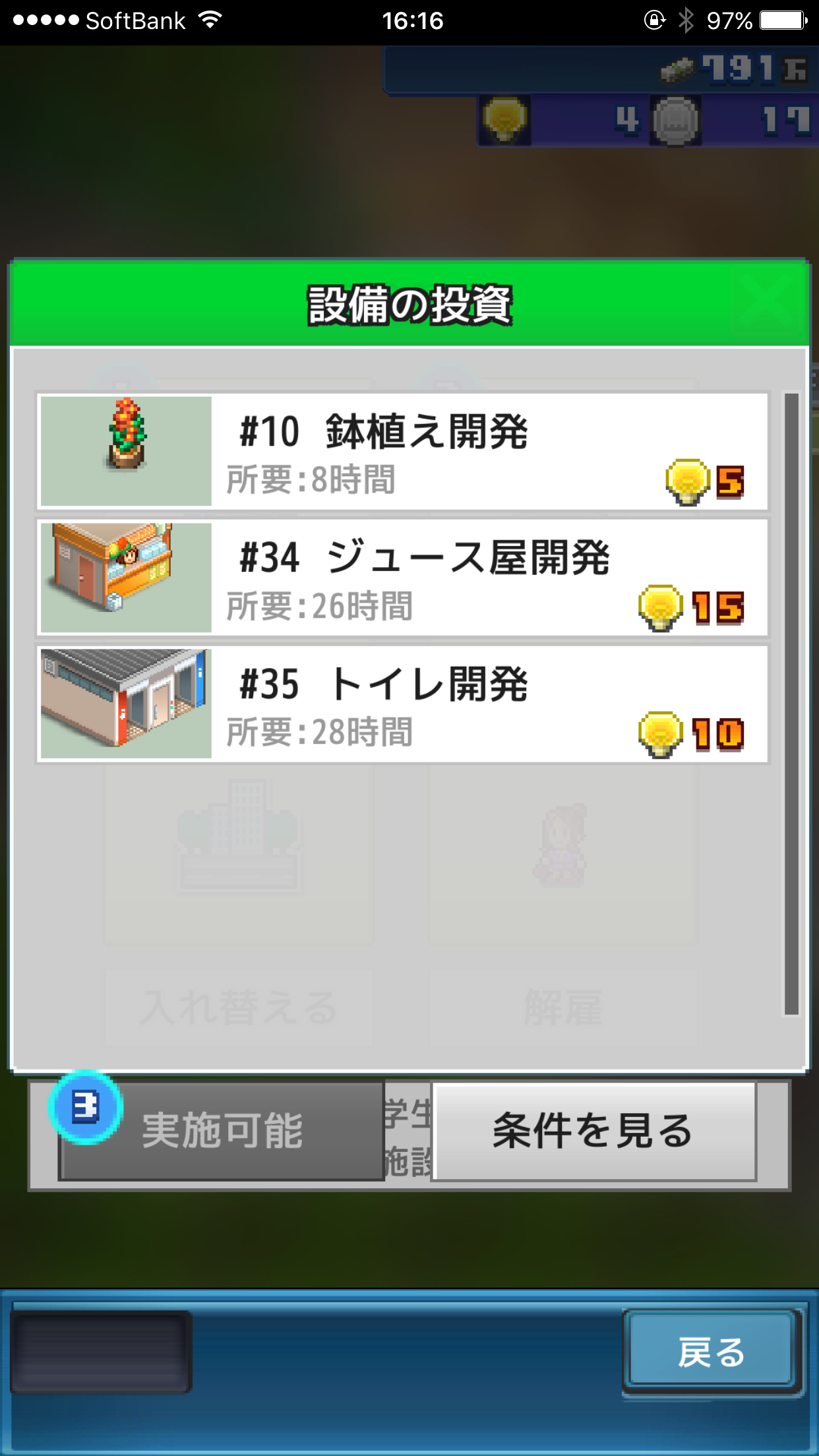 First up is Pocket City Railway ($2.99) (Hakoniwa City Tetsudou), a railway company simulator. You're in charge of the types of trains that run and the layouts of the stations, as well as advertising and other such business aspects. The game starts with a very small platform in a little countryside station. You can decorate it with benches, schedule boards, payphones, and so on. When customers use these facilities, you'll earn some money and research points that can be rolled into opening up new customers and items. You're soon able to lengthen the platform and add cars to your trains, with different car types that appeal to different passengers. After a while, you'll be able to open up more stations in other towns, making this fairly similar to other larger scale Kairosoft sims like Biz Builder Delux ($5.99).
It's a fun enough sim if a little bit familiar, but what really makes it interesting for me is the presentation. Pocket City Railway is using the same old Kairosoft art style, but the engine feels like it's been upgraded. It doesn't feel like a game built for mouse controls on PC squashed into touch controls. The UI is clearly designed for smartphones, and it's a lot easier to use as a result. You won't need to do nearly as much sub-menu diving here, either. As for the graphics, though the characters are familiar, the attention to detail on the unique objects made for this game is wonderful. They've done a great job of capturing the look and feel of Japanese train stations and trains. The music is also quite nice, eschewing the typical house sound of Kairosoft's other fare. If you're interested at all in the concept, I'd recommend keeping watching out for Pocket City Railway's English release.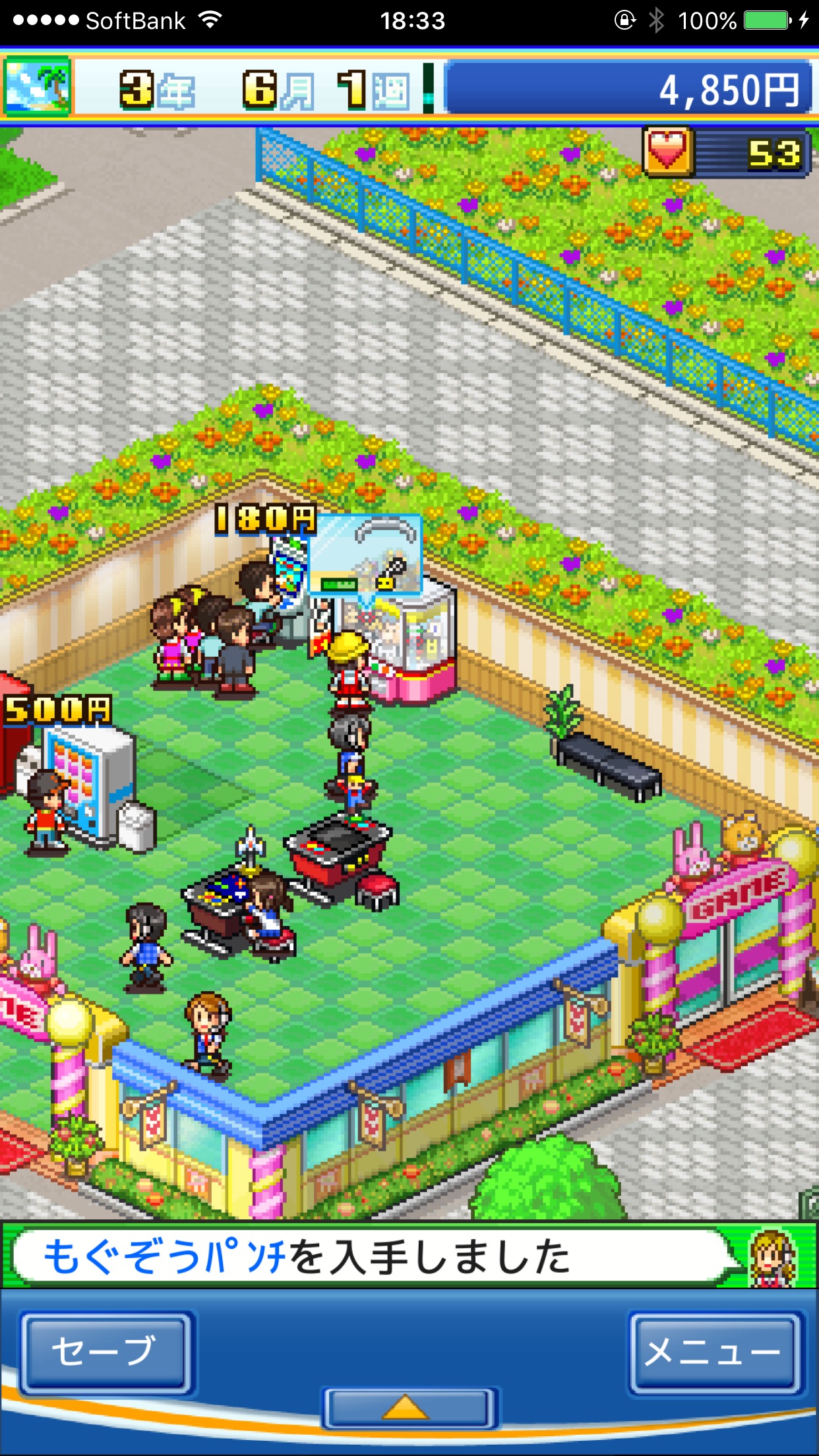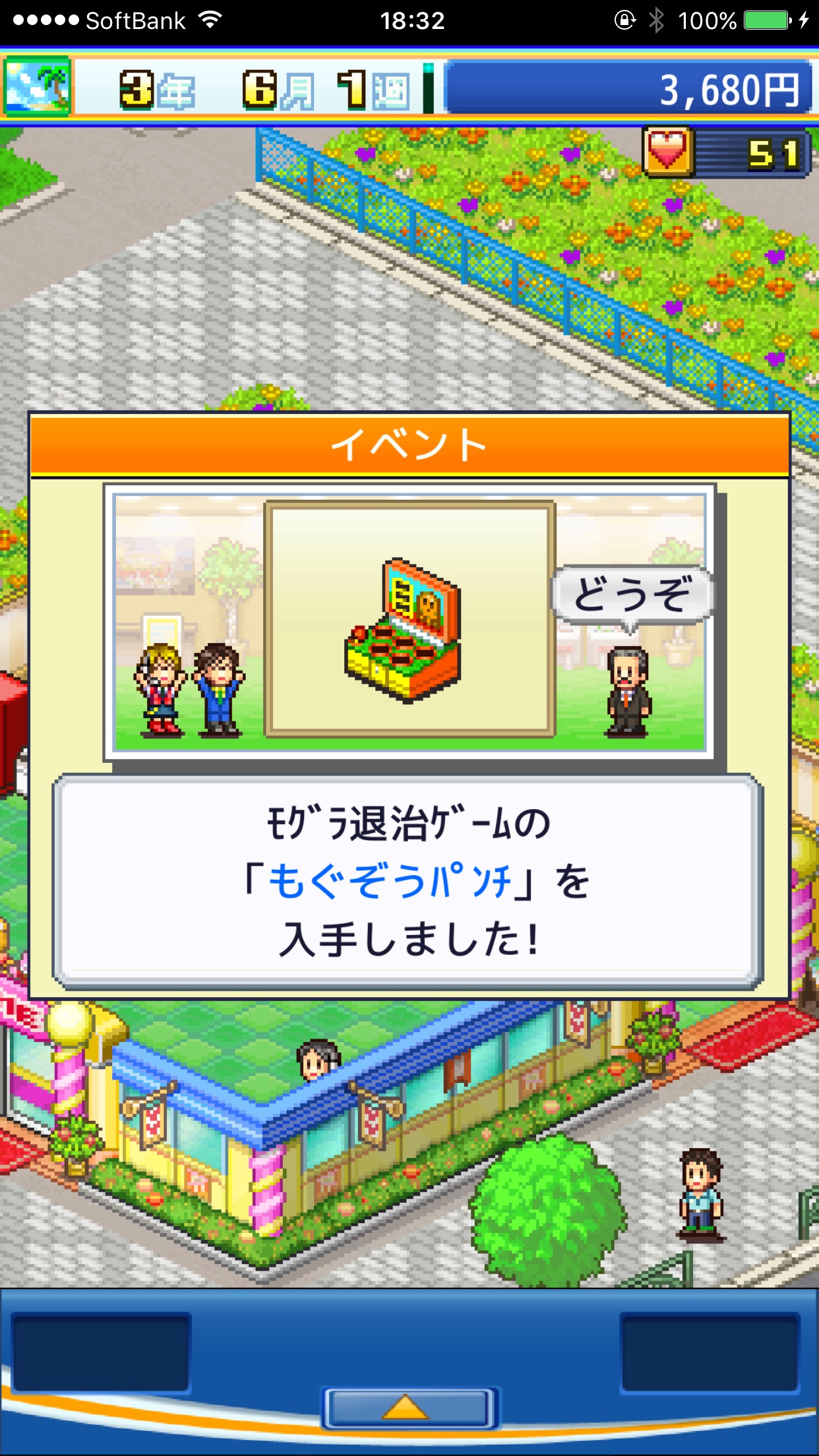 The other release has a theme that is likely more immediately enticing to anyone reading this site. Game Center Club ($5.99) (Game Center Kurabu) allows you to run your own arcade, but you're also developing the players themselves so that they can join in tournaments and take home prizes. The trick here is to balance the economic needs of your business with trying to join in on these events. Setting the difficulty on your machines to a lower setting will result in more fun, earning you points you can put towards various upgrades, but your club members won't earn as much experience from playing. You'll also have to choose which of your customers should be in your club, adding another interesting layer. When you attend events, you'll actually participate in a simple fighting game where you can block and attack by pushing on-screen buttons. It's a cute gimmick.
Unlike Pocket City Railway, Game Center Club is definitely using the trusty Kairosoft interface we know and feel indifferent towards. It works just like most of their releases, so it's not like it's arcane magic for most mobile gamers by now, but it is a little jarring jumping from the new interface back to this old one. Visually, the interesting elements here are the games themselves. They're all parodies of games with titles like Street Fire, Grudius, and Marimo Brothers. The music is the same old stuff we typically hear from Kairosoft, somewhat retro-tinged with a carnival-style twist to it. Mechanically, this game is doing some new things for a Kairosoft game, though it doesn't venture terribly far outside of their comfort zone. I found Game Center Club a little more challenging than Kairosoft's usual fare, as well. Money is reasonably tight early on in the game. And of course, the theme works really well for me, as I'm sure it does for most of you.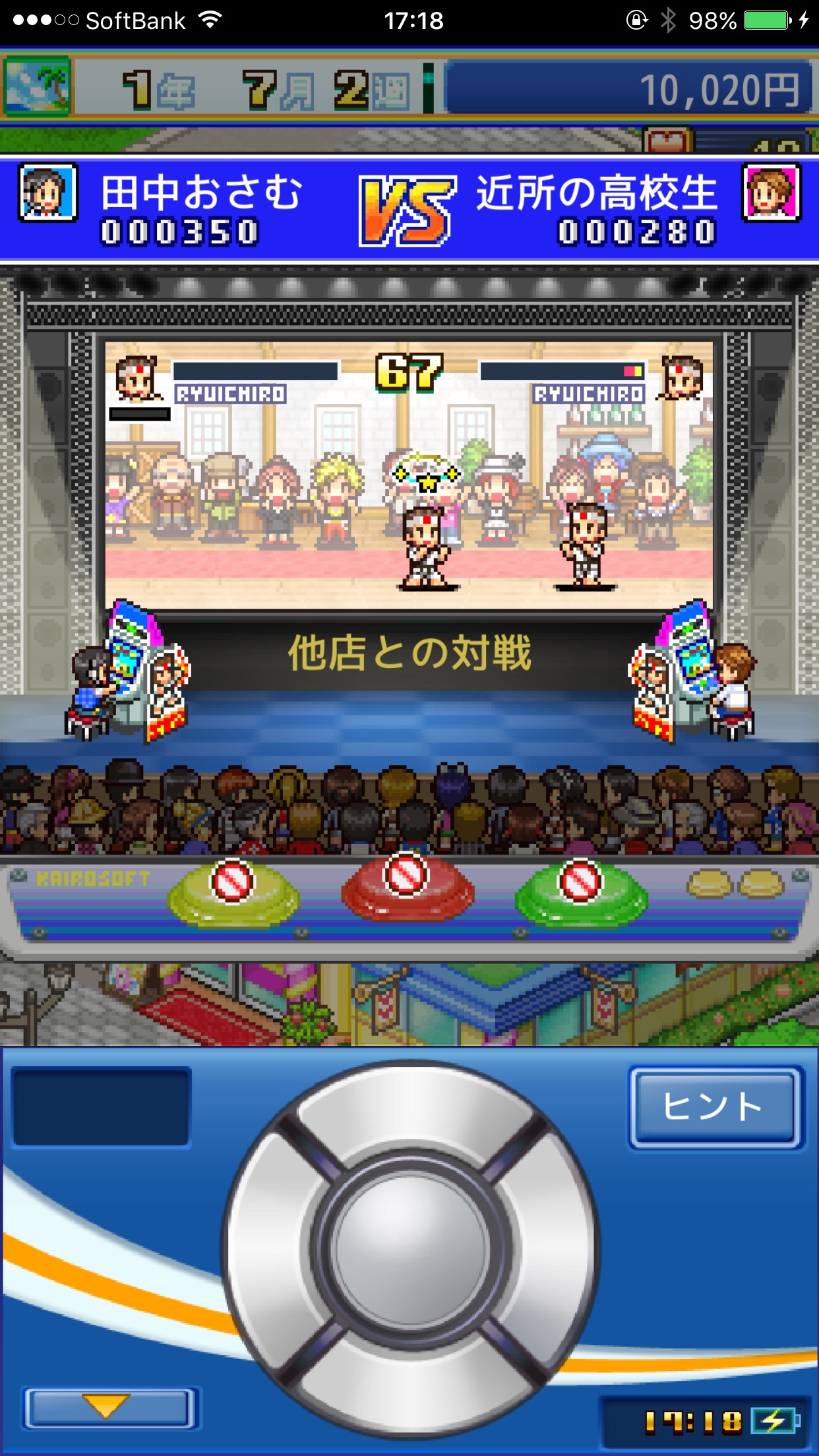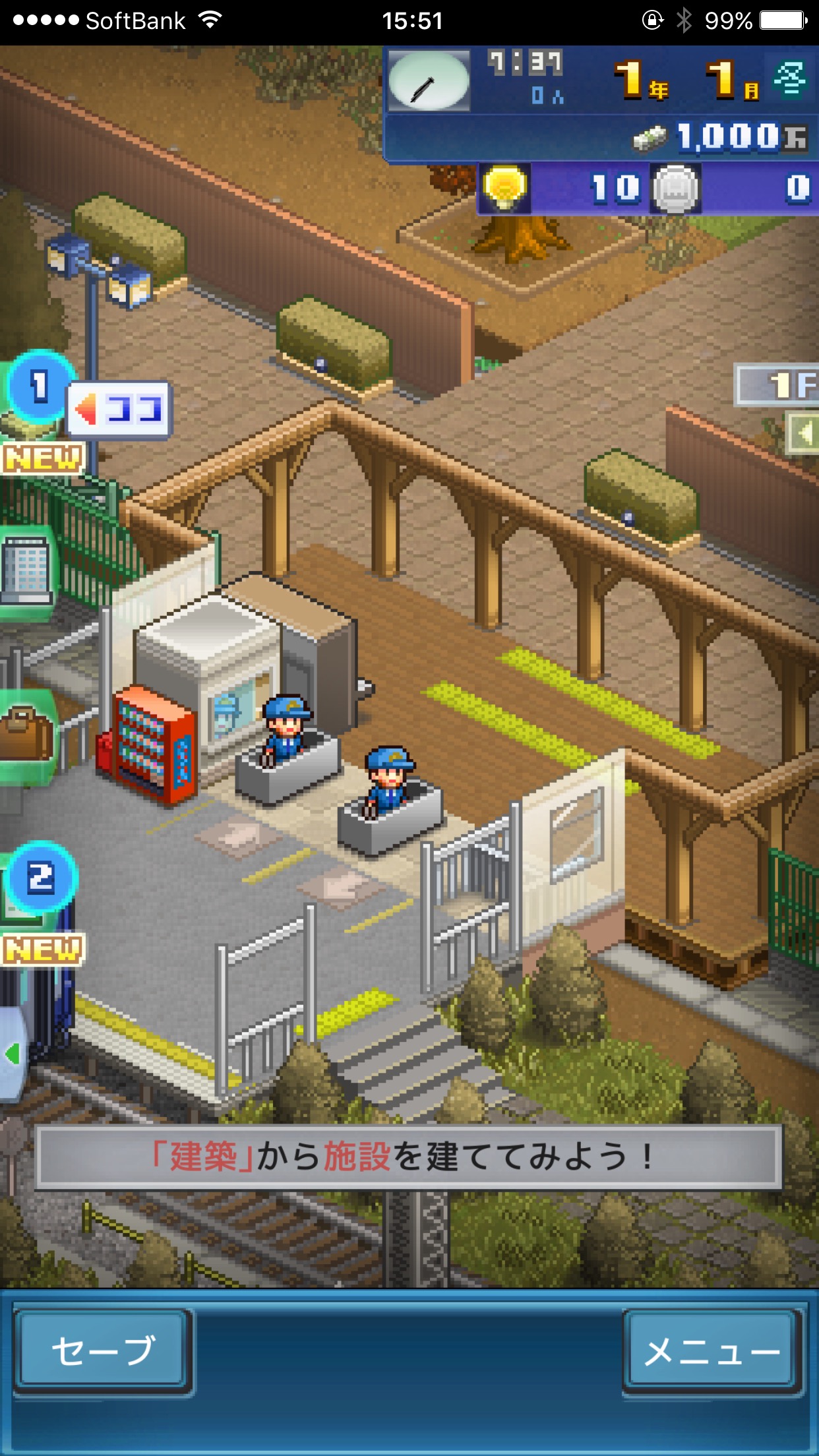 I guess I'd tentatively say that both of these games are worth looking out for. Pocket City Railway's gameplay is probably the more familiar of the two, but I don't feel Kairosoft's exhausted the Biz Builder Delux style of game yet, and the theme itself is quite exciting if you have an interest in Japanese trains. From a presentation point of view, Game Center Club is less exciting, but the unique mechanics of putting together an awesome gaming team make it stand out from other Kairosoft titles. The game-related theme certainly helps, too.
As I said earlier on, Kairosoft will almost assuredly release the English versions of these games as separate apps, so I wouldn't buy them at this point unless you can understand Japanese. Now, as for when we can expect the English versions, it's hard to say. We've seen turn-around as fast as two weeks on at least one game, and as slow as four months on another. The majority seem to come within a couple of months of the Japanese versions releasing, however, so you should see at least one of these games by the time May is through, if not both.