Hello everyone, and welcome to the week! It's time once again for our look back at the noteworthy updates of the last seven days. Some big names updated this past week, along with a nice selection of smaller fan-favorites. Of course, you can keep an eye out for updates yourself using AppShopper Social (Free), the watchlist in the TouchArcade App (Free), or by participating in the TouchArcade forums, but this weekly summary is here to fill in the things you might have missed. Let's dig in!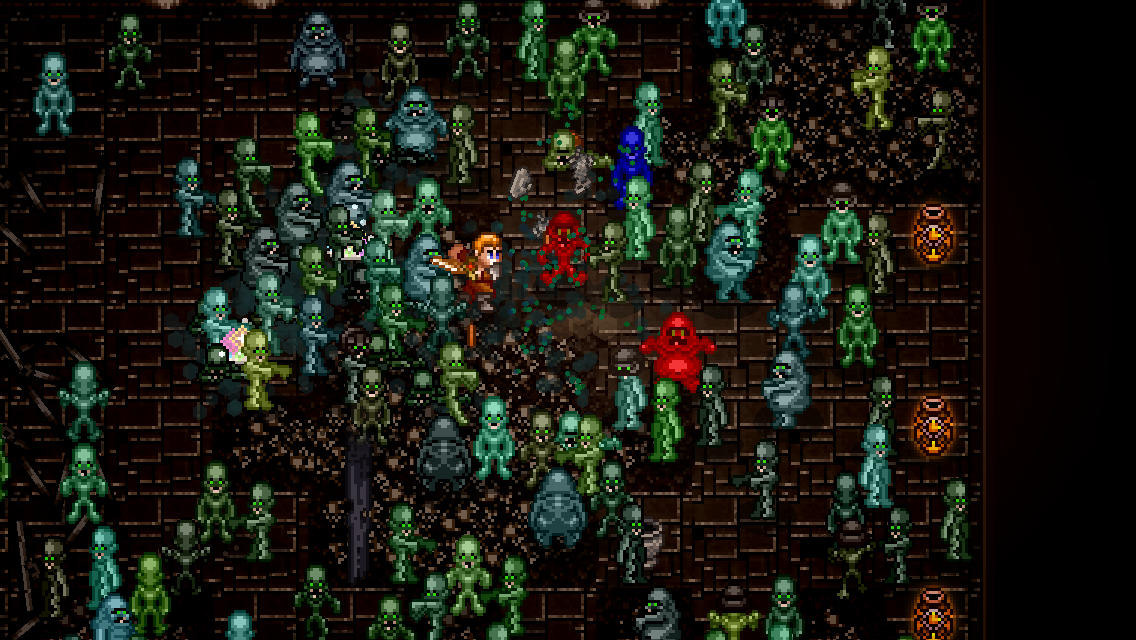 Wayward Souls, $7.99 Is it paladin time yet? No? Well, let's see what we do get this time around. There's a new Gauntlet Mode that sends you into an ultra-tough, relatively short six-floor dungeon. The additional classes now unlock from gathering a certain number of treasure chests, rather than require you to beat each area, ensuring that players of all skill levels can eventually try all of the different characters. There's a new Cave Crab pet, which is pretty sweet because I never actually imagined owning a giant crab on a leash and now I kind of want one. Pets are in general easier to find now, which is another solid plus. Apart from that, there are several adjustments to pet stats, for balancing purposes I assume. So, even though we have to wait until next time for the pally, I'm going to give this game the coveted Update Mondays Most Spider-Mans Of The Week award due to its fine recognition of our animal friends and/or sidekicks.
Minecraft, $6.99 Minecraft's got its priorities in order. This update brings a bunch more Redstone components, spooky witches, wearable pumpkins, and all kinds of other important stuff like that. There's also a new skin pack, the Redstone Specialists, which includes 15 different skins for $1.99. Sometimes, if you take a step back from video gaming jargon and read sentences out of context, the way we talk looks weird, don't you think? Yes, where can I put my two dollars to wear someone's skin? Just right in the phone here, yeah?
Pinball Arcade Plus, $0.99 It's time for another table to be added to Pinball Arcade, and this time, it's a corker. Do people still say 'corker'? Did they ever say 'corker'? Eh, let's move on. Hurricane is a Barry Oursler-designed table from 1991. It's sort of a sequel to Cyclone, making an attempt to capture yet another carnival ride in pinball form. It's not the most popular table around, but I think it's pretty fun. As usual, if you want to buy the table to play as you like, it'll cost you $4.99.
Yomi, $9.99 This new version adds a new element to the UI that allows you to see each character's speed status at a glance. This is connected to several buffs or debuffs that slow down or speed up characters, and it's quite a useful addition. The other changes are mostly concerned with fixing bugs or other errors, but there is a nice little update to the replay UI, too.
Crusaders Quest, Free This update adds a new system called "Bridget Points". I have no earthly idea what that means, and while I'd normally look it up for you all, friends, this is a busy week. We're just going to have to let the mystery linger until a Crusaders Quest player comments to let us know. I have a feeling it's connected to the new Guity Gear X collaboration they've got going, however. This new version adds a daily quest system and does some fixing of the ol' bugs, too.
Soda Dungeon, Free Only a few things to talk about here, but I love this game, so why not? First, they finally tracked down that nasty memory leak that was causing trouble with longer jaunts through the dungeons. That's probably the most important thing here, but the developers also added a banner boost mode that gives you an extra 10% gold, and the ability to use mystic caps to upgrade your relics.
Candy Crush Saga, Free 1520 levels. One-thousand-five-hundred-twenty. Yeesh. Do you want to know the reason I think most attempts to mimic this game don't do as well, King's games included? Because if a person is playing Candy Crush, they probably don't need any similar games. Especially when King keeps doing air-drops of 15 levels every few weeks. Well, good luck to anyone who reaches these new levels. You've got more grit than I do!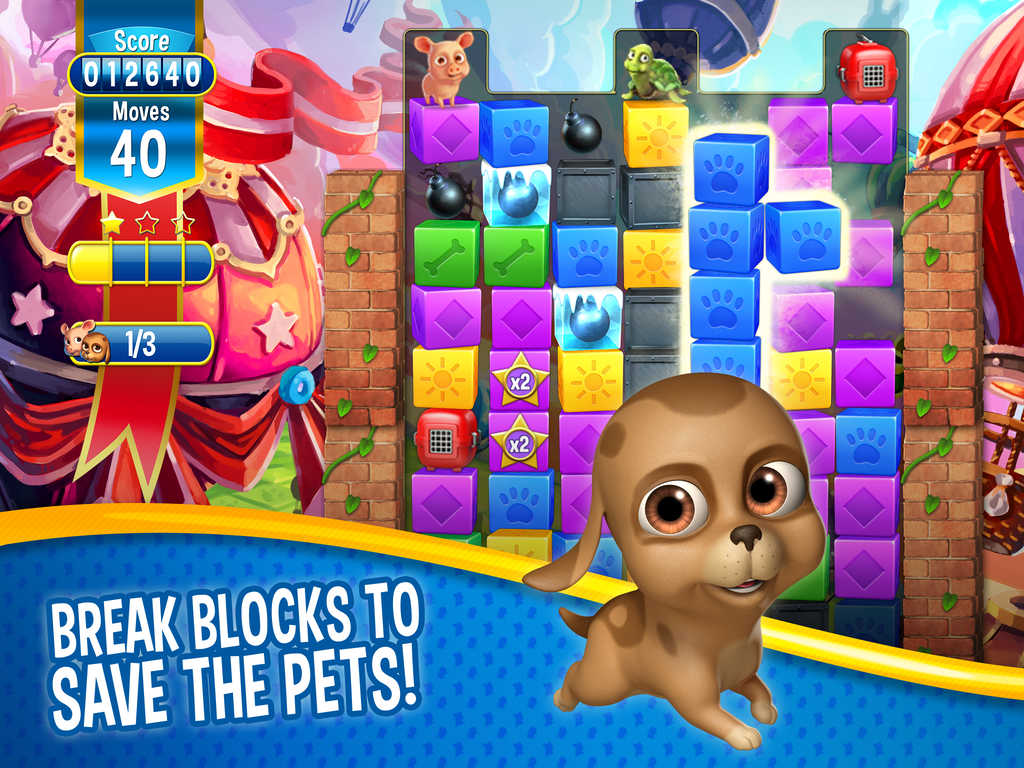 Pet Rescue Saga, Free But you know, at least Candy Crush can be fun, unlike this hateful little game. The 15 new levels in this update bring the total to 1257 levels of sheer pain and agony. If that's not enough, there are some new Mystery Mountain challenges, where you can turn your rage towards other players in a bid to become the monarch who sits on a throne of suffering. Enjoy!
Blendoku 2, Free Blendoku 2's new version includes a little slice for free players, and a few bigger ones for paying players. First, for those going gratis, you can enjoy the new daily challenge mode, which tasks you with finishing a difficult new level every day as quickly as you can. For the paying players, there's the new Seasons level pack. Those who have already purchased the Go Premium IAP can get this pack for free, while everyone else can grab it by itself for $1.99. Finally, there are 25 new painting levels, and the rank cap has been increased to 75.
Mos Speedrun 2, $0.99 This small but significant update fixes a few bugs and adds the ability to continue as many times as you'd like from checkpoints. If you missed out on this game when it released, I'd definitely recommend it. It feels like too few people noticed this great sequel.
Panzer Corps, $19.99 Slitherine, the strategy game publisher whose relationship with iOS these days could best be described as 'tsundere', has updated the excellent Panzer Corps. The base game now has some new Soviet units and two new factions, Finland and Japan. If you're willing to spend a little more dough, you can pick up a new Soviet Corps campaign to test your mettle against. It costs $14.99, but it's a huge campaign that easily could have been released as a stand-alone app. It offers more than 25 new scenarios and 60+ new units to play around with.
Trials Frontier, Free Trials Frontier has joined forces with KTM to bring a new event and a new bike. The event is the KTM Tournament, and it offers up a handful of new tracks to try out. As for the bike, it's the KTM 500-EXC, and it's the first in a new category of Legendary Bikes. Yes, this means your old awesome bikes are now second-rate. Ah, the bittersweet taste of ever-updating games.
A Noble Circle, $1.99 According to the developer, this update includes flatulence, twerking, and sounds of death. Sounds like (Current Trendy Pop Star)'s last birthday party! Ha ha, my references are very topical and in no way out-of-date.
Mortal Kombat, Free I don't want to be a Cranky Carter, but I feel like Mortal Kombat X is still scrambling to get everything working that was meant to be in there at launch. This update fixes some long-standing bugs, adds some new booster packs and equipment, finally implements cross-platform rewards well after most people have stopped caring, and throws in five new Gold versions of characters, two of which are tied in with the aforementioned cross-platform rewards. Don't get me wrong, it's a fun enough game on its own merits, but it's kind of frustrating how long it's taken to catch up on problems that existed at launch.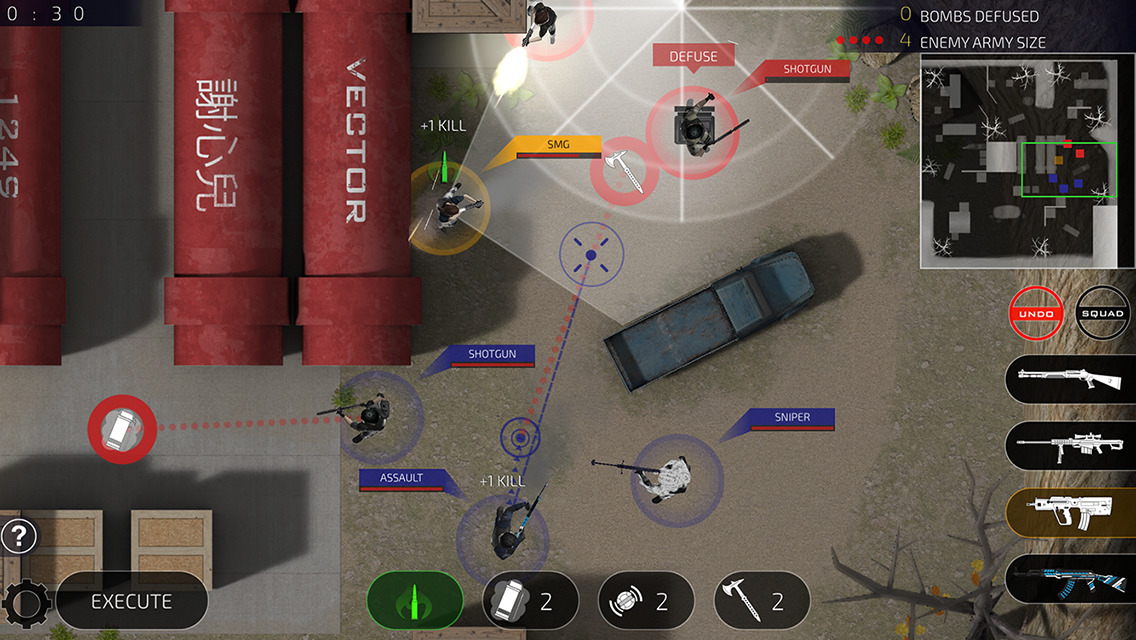 Special Tactics, Free The single-player campaign of STO is now in a complete state as of this update. All of the final levels have been added, and the whole thing got a nice bit of polish. This update also adds some new custom equipment including a couple of new grenades and throwing axes. The core combat engine has also been tweaked to make it play better, though what exactly that entails isn't clear. Sounds like this is worth checking out if you're into strategy games and passed it over when it first released.
Space Grunts, $3.99 Space Grunts is my second favorite kind of grunts, ranking in just after Tim Allen Grunts. The latest version adds leaderboards, various improvements to the controls, and a new item, the Tricorder. It's basically a Space iPad. Or is an iPad an Earth Tricorder? Uh, I can't be the one to make this call, I'm Canadian. One last neat addition is that if you manage to survive a run with a character, their level will increase. Increasing levels is pretty much the one thing every gamer can get behind, I think.
Plants vs. Zombiesâ"¢ 2, Free Plants Vs Zombies 2 continues its nostalgia tour, with two classic zombies making a comeback. The All-Star Zombie and the Super-Fan Imp will stand in your way as you hunt tacos through time and engage in a no-holds-barred battle royale with Dr. Zomboss. Yeesh, what a sentence! There are three new plants to pick up and use, but I can't help but feel that if you really want some tacos, there are easier means than battling the undead through history. To each their own!
King of Thieves, Free The King Of Thieves never sits still for long. Hopefully, you already got the Snow Globe gem from the holiday update, because it's gone now. In its place is a new unique gem, and I'd bet it's also going to be available for only a limited time. There are also a bunch of new costumes, and apparently a new character, too. Oh, thieves. You're the criminals we love to love.
Real Racing 3, Free DAYTONA! LET'S GO AWAY! DAYTOOOOOOOONA! Sorry, that's kind of teasing, isn't it? Real Racing 3 is not Daytona USA, but it is currently featuring the Daytona 500. So, while you can't hear the outstanding vocals of Takenobu Mitsuyoshi as you careen around the Daytona International Speedway, if you squint a little, you might be able to pretend you're playing the SEGA classic. This update also includes Apple TV support, which is pretty nifty. But, you know, it's Real Racing 3, so try to go easy on the car.
MARVEL Future Fight, Free I want to be happy about this update, because it adds Ms. Marvel and the Jane Foster Thor. But it seems like the course plotted out a couple of updates back where it started to push players more towards spending money is going to continue regardless of the bad feedback. Also, it adds Carnage, and he just sucks. How we keep Ben Reilly buried out of some perceived embarrassment but drag the worst part of 90s Spidey back out again and again is beyond me. In addition to the new characters, there are new uniforms for Star Lord, Green Goblin, and Luke Cage, some new 6-star skills for certain characters, UI changes, and a few other things. Well, at least we've got Kamala Khan, right?
Taichi Panda, Free Taichi Panda wins the slightly-less-coveted 2016 Slowbro Romantic Christmas award for throwing a Valentine's update out the day after the holiday was over. Well, it happens to the best of us sometimes. Anyway, this new version includes a new character enhancement function, runes that let you upgrade skills, a talisman system that lets you boost stats, some Valentine's Day-themed outfits, and a bunch of other things. It's a nice update all around, timeliness notwithstanding.
That about wraps it up for last week's significant updates. I'm sure I've missed some, though, so please feel free to comment below and let everyone know if you think something should be mentioned. As usual, major updates will likely get their own news stories throughout this week, and I'll be back next Monday to summarize and fill in the blanks. Have a great week!