Welcome to another packed week of new iOS game releases. 2016 continues to recklessly blast amazing new games directly at our faces and this week is no exception. Crescent Moon's space mining/RPG Stellar Wanderer is out and getting some good buzz, Tennis Champs Returns is my favorite game of 2016 so far (yes, seriously), and everyone can't shut their darn mouths about Thumb Drift, which is perfectly fine by me because I can't shut up about it either. There's some other stuff that should hit later too like the port of the original Rayman and Dead Mage's crazy brawler RPG Epic of Kings, so we'll keep you posted on those. In the meantime have your fill of everything on offer below, and seriously you guys, just download and try Tennis Champs, it's so good it hurts.
---
Air Manager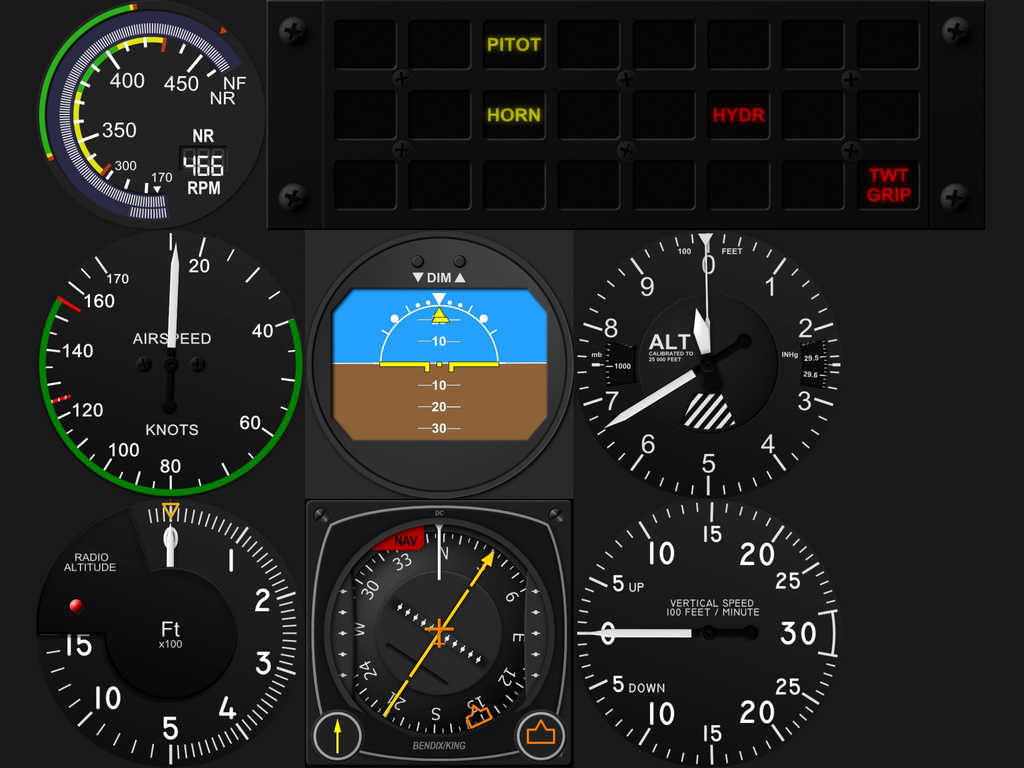 iTunes Description
Air Manager on the iPad gives you the same great experience as on the desktop. Add, drag, scale, build your instrument panel in only a matter of minutes. Save your created panels, and switch between them quickly. It does not require you to have the desktop application, all you need is the plugin(s) which you can download for free from our website.
Forum Thread: Air Manager (by Sim Innovations)
---
Ape Deactivate Ultimate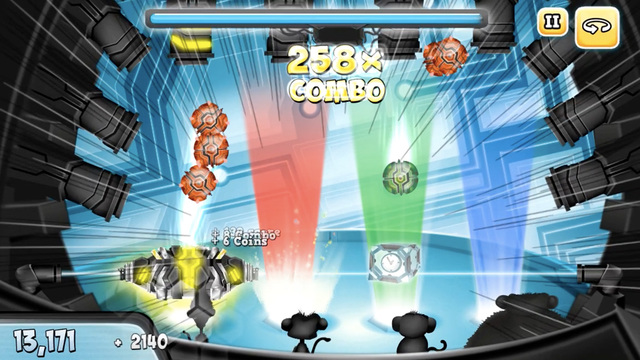 iTunes Description
When the inane professor and his insane apes tried to takeover the world, a terrible accident foiled his plans. One of his monkeys, which were created to carry out his plan, activated thousands of bombs at once, putting the professors and his laboratory into extreme danger.

Luckily, the professor had an idea.
Since the bombs were colour coded, he could deactivate them using the correspondingly coloured de-activator. Sort the four coloured bombs without losing control.
Time, however, is running low…
Forum Thread: Ape Deactivate Ultimate (by Endzeit Entertainment)
---
Artillerists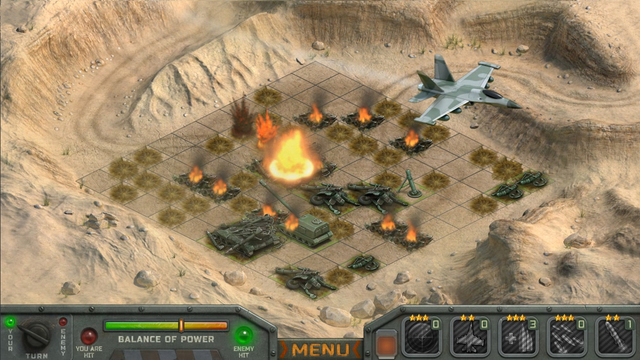 iTunes Description
Play Battleship like never before. Rocket strikes, huge explosions and upgradeable weapons await you in Artillerists. Create and upgrade your own private platoon. Use radars to locate the enemy! Perform massive artillery strikes to take them out! Call in for air support to turn them into dust! The old rules of beloved strategy game are reimagined to bring you the best tactical artillery experience ever.
Forum Thread: Artillerists (by Mikhail Martynovskiy)
---
B.O.X.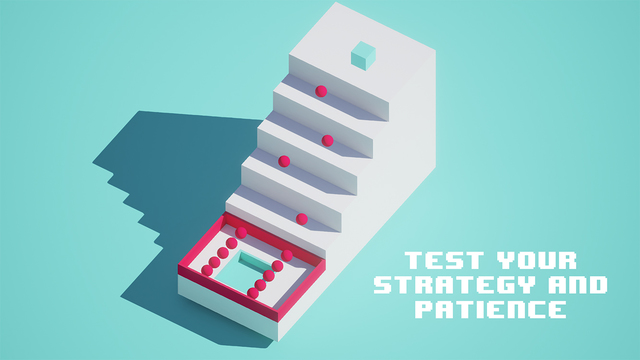 iTunes Description
+ challenging minimalist levels to test your strategy and patience. Design your B.O.X and navigate your way through ever more difficult mazes… all you have to do is avoid the red. Sound simple? It doesn't stay that way for long!

For fans of puzzles, strategy and anyone who ever played "The Worlds Hardest Game" who is ready for even more infuriatingly addictive gameplay!
Forum Thread: B.O.X (by Will Poole)
---
Battle Digits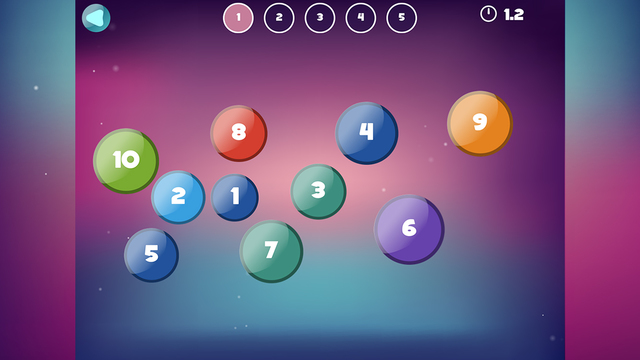 iTunes Description
An app to train your reflexes, by counting, spelling and solving puzzles. Challenge your friends and opponents worldwide to be the fastest, while earning ranks and rewards along the way.
Forum Thread: Battle Digits (by Rusty Rings)
---
Blackwell 5: Epiphany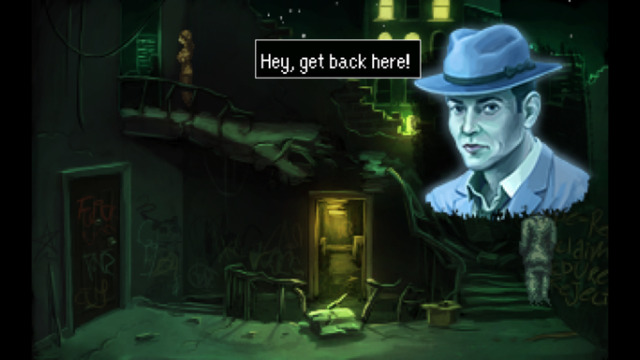 iTunes Description
A dead man's soul cries out against the force of a ferocious blizzard. He cries for help. He cries for answers. Then he screams as he is torn apart like damp tissue paper.

This wasn't the first time, and it won't be the last.

The police are powerless to stop it, so the duty falls to the only ones who can. What force could be so powerful – and so malevolent – that it would destroy the very core of a life in order to get what it wants? Rosa Blackwell and Joey Mallone mean to find out, even if it means risking themselves in the process.
Forum Thread: Blackwell 5: Epiphany (By Wadjet Eye Games)
---
Blob Party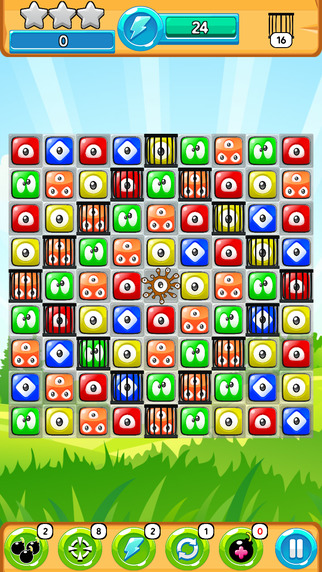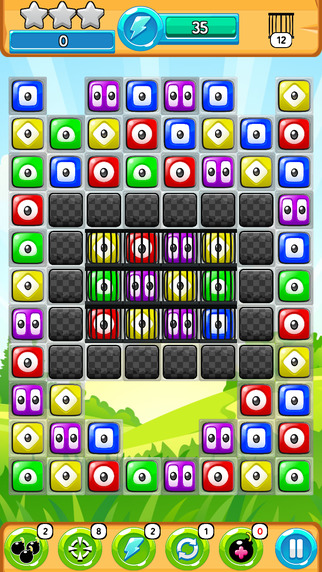 iTunes Description
With Blob Party, hundreds of Amazingly Fun Levels await you.

Do you enjoy Match 3 games? In this case Blob Party is the right game for you. Take on each level one after the other with various objectives to achieve. Beware, its gets harder and harder as you move along.

Blob Party really stands on its own as a Gorgeous Match 3 games with a colorful world to discover and mysteries to uncover.
Forum Thread: Blob Party (by Magma Mobile)
---
Blocky Rugby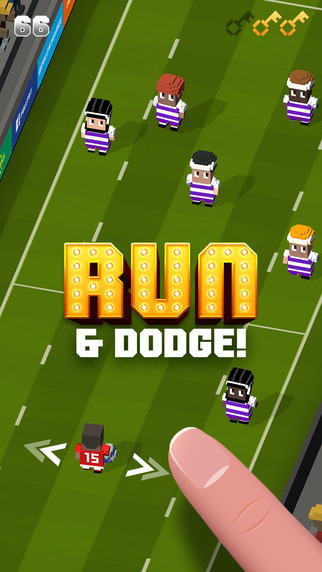 iTunes Description
Grab your balls and run like mad in a fresh, fun rugby runner!

Dodge tackles, score tries and kick conversions.
How high can you score?
Forum Thread: Blocky Rugby – Endless Arcade Runner (by Full Fat)
---
Color Juggle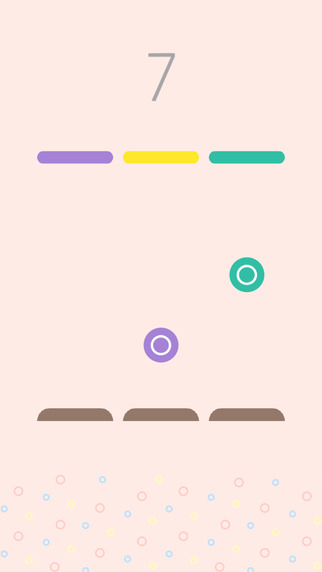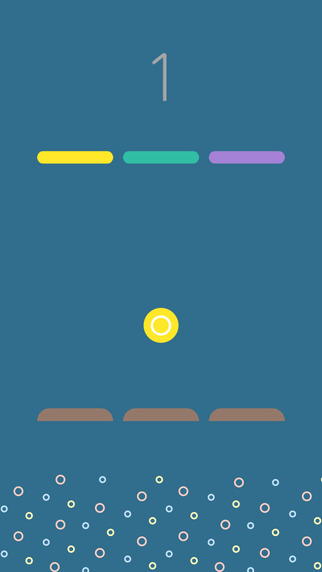 iTunes Description
How long can you Color Juggle?

Juggle the colors and try to do it as long as you can.
Forum Thread: Color Juggle! (by AK Entertainments)
---
Cube Escape: Birthday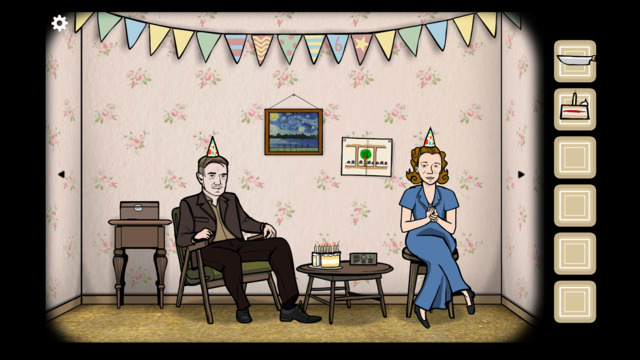 iTunes Description
Welcome to your 9th birthday, winter 1939. There is cake, music and a mysterious present. However, the mood changes quickly when an unexpected guest arrives at your party. Tap on the arrows to navigate inside the cube. Interact with objects by tapping. Select found items in your inventory and tap somewhere on screen to use them.

Cube Escape: Birthday is the seventh episode of the Cube Escape series and is a continuation of the Rusty Lake story. We will unfold Rusty Lake mysteries one step at a time. So check RustyLake.com every day for new content and follow us: @rustylakecom.
Forum Thread: Cube Escape: Birthday (by LoyaltyGame B.V.)
---
Dawn of Gods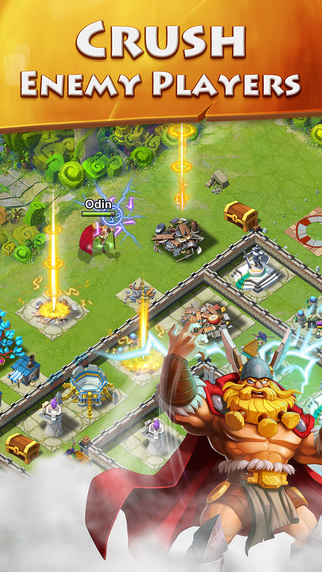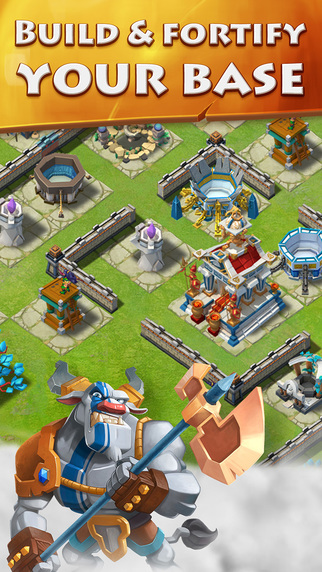 iTunes Description
Embrace your calling and unite the world's wayward Gods under your command! Build and defend your base with the strength of all-powerful Gods like Zeus, Odin, Ra, and hundreds more! Form a guild with your allies and challenge the might of fellow players the world over in strategic combat.

When the Gods of the world's ancient cultures wage war upon each other, a new God is born to unify them and restore order. Can you achieve this monumental task? Over a hundred Greek, Norse, and Egyptian Gods await your call – use their divine strength to destroy rival player bases and fortify your own. Brace yourself, for the Dawn of Gods has begun!
Forum Thread: Dawn of Gods (by Aeria Games Gmbh)
---
Endless Frontier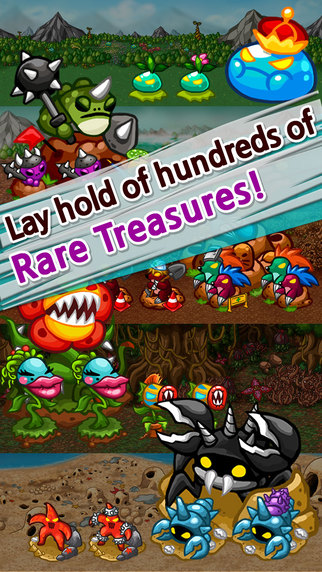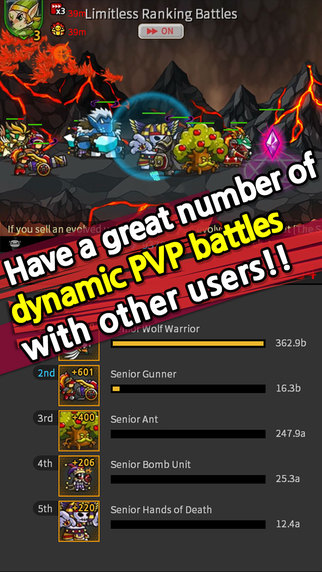 iTunes Description
A thousand years ago!! There was a battle which was not inscribed in the history where 'the Knightage of Dimension' gathered for defeating the dreadful Prince of Darkness failed. Hero 'Erin' crossed his heart and went "I will revive again and again until the day of knocking you down!!" Did his wish come true? Hero 'Erin' revives again today and organizes 'the Knightage of Dimension' to defeat the Prince of Darkness.
Forum Thread: Endless Frontier (by ekkorr)
---
Fantasy Mage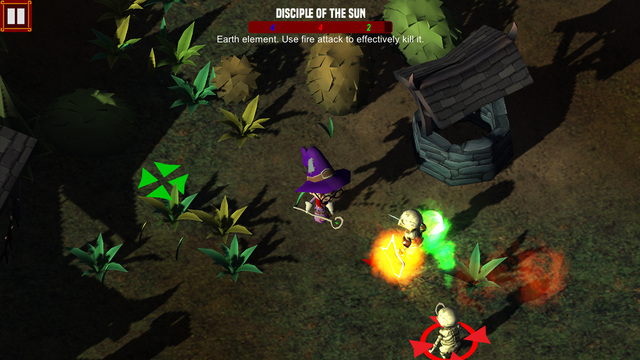 iTunes Description
Armies of skeletons has been spawned by a mysterious power and is coming to a peaceful village to destroy it. As the village's only hope, you must defend the village from the invading armies of hell.

"Fantasy Mage" is an action role-playing hack and slash games. The game is presented from a top-down view perspective. The player can acquire loots, equip spells and armor, defeat enemies, and level up to become a powerful mage.
Forum Thread: Fantasy Mage (by Illogical Games)
---
Fatality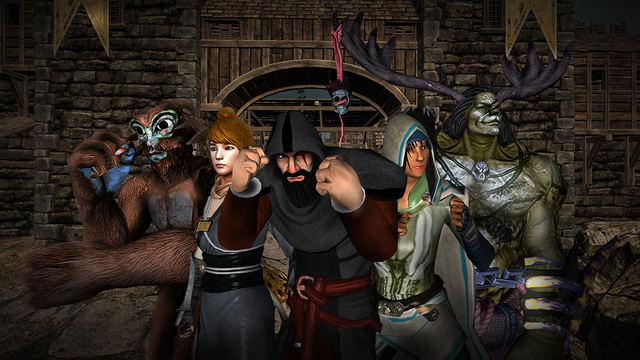 iTunes Description
Fatality is a Medieval Classic Fighting Game, set on the mythical kingdom of Silas. Where once a peacefull kingdom destroyed by a demon beast named Silas De Durante. Durante made himself a king in that kingdom, and by his authority he cruelly expand it's power by destroying and killing the villagers.

20 years later, came a man named Ace. Ace shocked and feel angry to see whats happen to his village. The village was destroyed. Ace is very angry and try asking people whe were passing through the village. Ace who knew that his family has been killed and his village is destroyed, immediately he go to the Durante's castle to avenge his family and his village.
Forum Thread: Fatality (by Iman Setiawan)
---
Five Finger Fury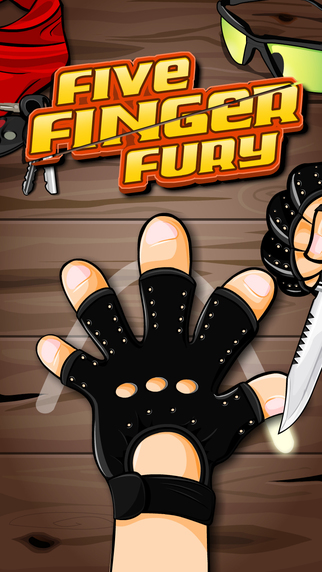 iTunes Description
Watch out for your fingers! Tap in the right sequence in order to move on to the next round, but try not to make any mistakes or you'll have to start again.

Complete levels and unlock new hands! How far can you get?
Forum Thread: Five Finger Fury (by Appsolute Games LLC)
---
Gods Of Egypt: Secrets Of The Lost Kingdom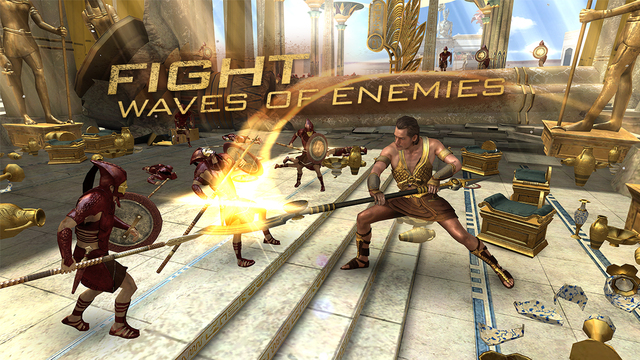 iTunes Description
Think you can survive in a war between the gods? Challenge your courage, strength, and stamina in Gods of Egypt: Secrets of the Lost Kingdom.

Put your fighting skills to the test in this all-new action game, based on the upcoming film Gods Of Egypt. Play as Horus, god of the sky, and his human sidekick Bek. Together you'll battle against evil god Set and his otherworldly creatures.
Forum Thread: Gods Of Egypt: Secrets Of The Lost Kingdom (by Lions Gate Films Inc.)
---
Kendall and Kylie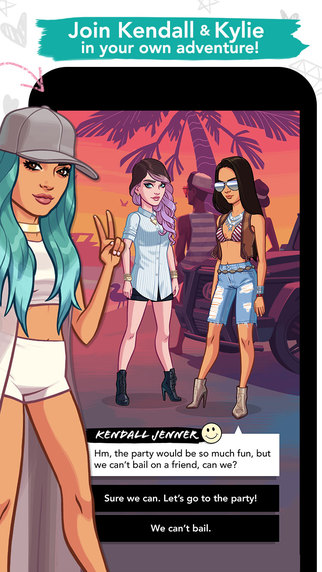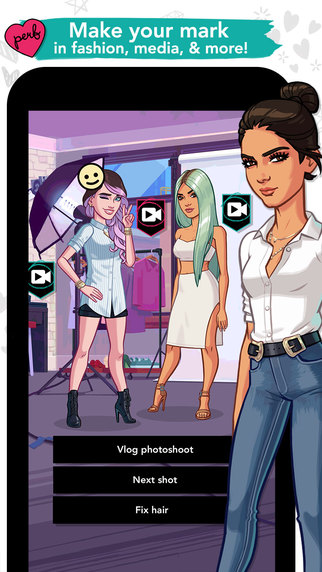 iTunes Description
JOIN Kendall & Kylie JENNER as the up-and-coming star of a big new adventure… choose your own path – the story is yours!

BE YOURSELF, EXPRESS YOURSELF! Create your own character from hundreds of the latest styles, and share customized pics of your digital self.

YOUR FOLLOWERS ARE WAITING! Start a life in fashion, media, and more… make your mark and increase your online following.

CONNECT WITH FRIENDS on your feed, like, share, and help each other succeed.
Forum Thread: Kendall and Kylie (By Glu Games Inc)
---
Learn 2 Fly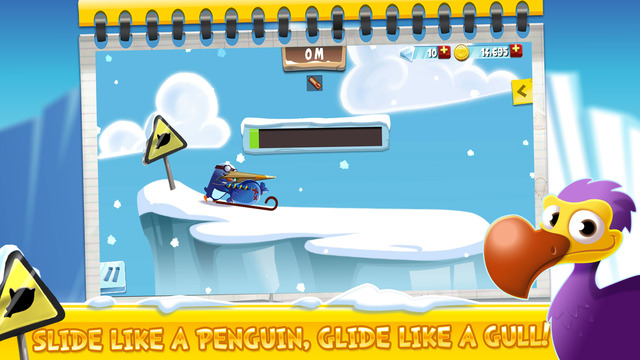 iTunes Description
Learn 2 Fly, the sequel to the highly-rated Flash game Learn to Fly, played over 28 million times is now available for mobile and tablet. The penguin has awoken and seeks revenge on the wall of ice that he crushed in the previous game. At least this time, he has the foresight to use a penguin shaped sack as his test dummy!

Your goal is simple: fly as high, and far as possible. Flying rewards you with cash to spend on icy upgrades, and you can also gain additional cash by completing achievements on each level. Lean 2 Fly features more obstacles, more enemies, more upgrades, more customization and more secrets, tricks, challenges and achievements than ever before to offer you a brand new gaming experience.

Our heroic Penguin is back for revenge! Will you help him crush this epic iceberg?
Forum Thread: Learn 2 Fly (by Bad Seed)
---
Lost Portal CCG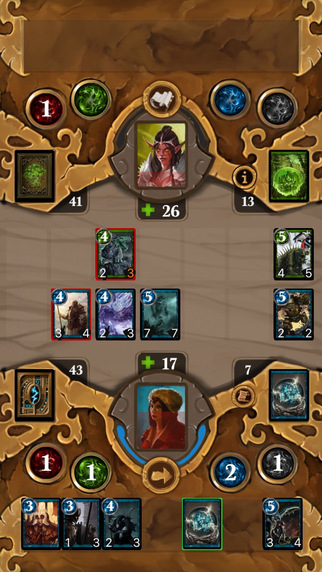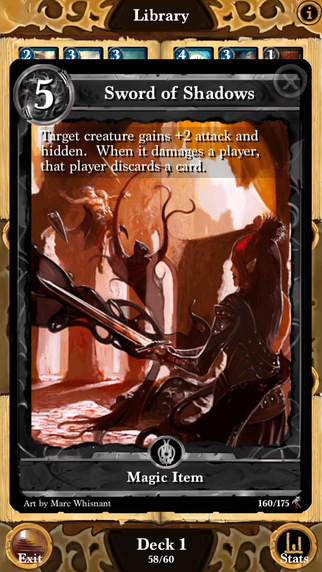 iTunes Description
Lost Portal is a collectable card game that involves exploring dungeons and fighting AI enemies and bosses, collecting treasure and leveling up your character to gain new abilities.

FEATURES
– Four character slots allow you to create up to four characters at one time
– Four levels of difficulty provide increasing challenges and risks.
– Random enemies and card drops means no two games are exactly the same
– 175 cards to discover in four rarities: common, uncommon, rare and ultra-rare
– Over 80 enemies and bosses to challenge across 5 towns and 15 dungeons.
Forum Thread: Lost Portal CCG (By Michael Camilli)
---
Mystery Factory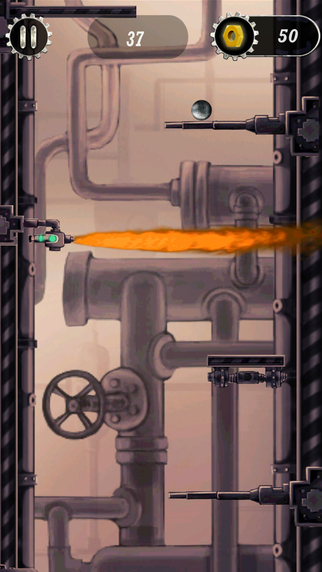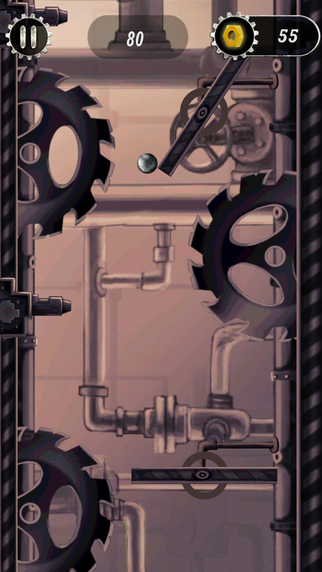 iTunes Description
Mystery Factory is an endless fall down adventure game. Survival is the aim in this dark metal factory which can be difficult due to the obstacles which are at every point. This factory is an abandoned old place where a new adventure awaits for you to discover. The mysterious factory has a rustic look with chains and fire. The objective of the game is to balance the ball and escape the different types of unique obstacles. As the game proceeds you can earn coins and unlock new ball characters with a variety of powers ranging from speed, magnetic powers and even over-coming a few obstacles. Its a badland out there!!!
Forum Thread: Mystery Factory (by Fatang Studios)
---
MyTP 3 – Snowboard, Freeski and Skateboard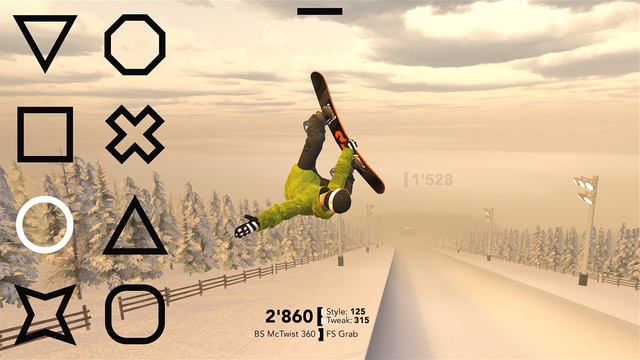 iTunes Description
Incredible snowboarding, freeskiing and skateboarding action all in one game – that's MyTP 3 !! For the very first time the top snowboard & freeski action sports game series MyTP is now featuring skateboarding. Three top action sports all packaged in one game – absolutely insane and unique!mFrom sweet turns in the Backcountry, Slopestyle competitions, Big air jumps to Streetrail sessions, Bowl runs and crazy Halfpipe action – MyTP 3 has it all.

The game features unique levels with several spots to unlock, different daylight moods and a simple but beautiful menu which lets you access and load everything extremely quick & fast.The enhanced steering technology gives you the possibility to tweak and style your tricks and combine them to sheer endless variations!
Forum Thread: MyTP 3 – Snowboard, Freeski and Skateboard (by randerline gmbh)
---
Ollie & Flip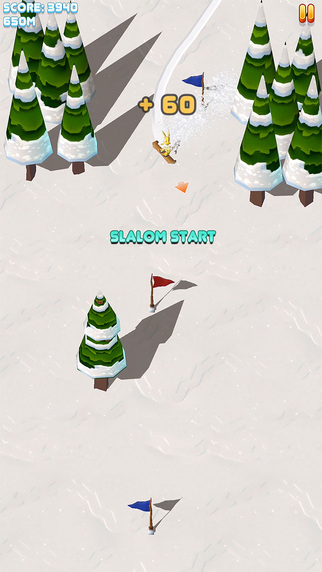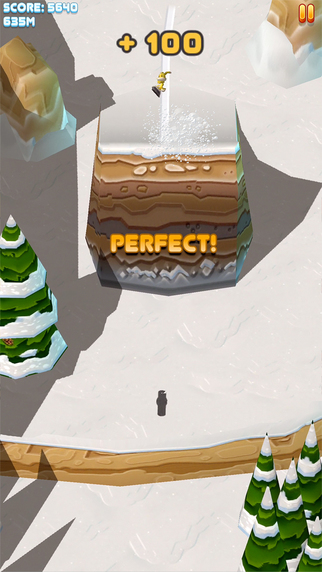 iTunes Description
Ollie & Flip is a fast-paced snowboarding arcade game that features Ollie the Bunny and Flip the Fox! Race down winter courses, avoiding obstacles, and launch into the air on snow ramps. The game includes 2 Worlds:
• Bunny Slope: 20 challenge levels to complete
• Longtooth Mountain: an endless run designed to challenge your skills and endurance

The game uses simple yet challenging touch controls: drag to steer, tap to jump, and swipe to perform tricks while in the air.
Forum Thread: Ollie and Flip (by Prisma Wave, LLC)
---
Pixel Warriors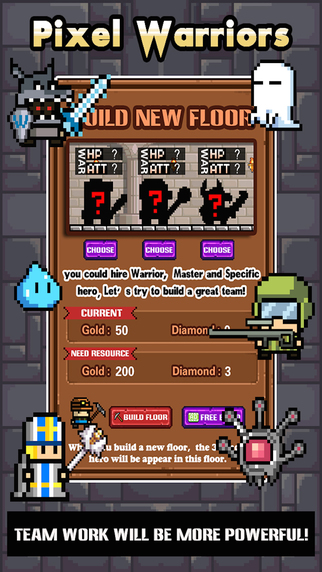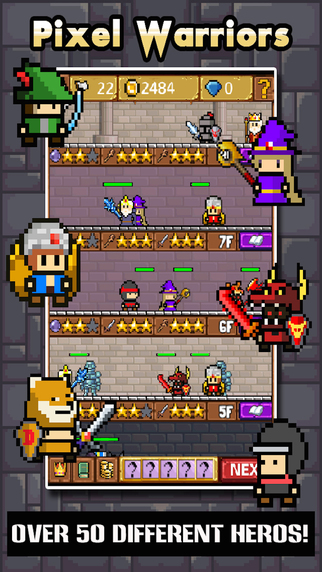 iTunes Description
There are 45 playable characters, each with their own difficulty; over 100 different enemies; and 15 different of skill: The Castle, The King, The Sewers, and The Temple. At the end of 50 levels, you square off against a formidable opening endless game model.

Don't be surprised if you die a lot figuring out what to do; retro games are light on hand-holding, so you'll find little tutorialization here.

Pixel Warriors draws great re-play value from a mixture of character difficulty and random gameplay.
Forum Thread: Pixel Warriors (by Si Wen)
---
The Quest – Cursed Stone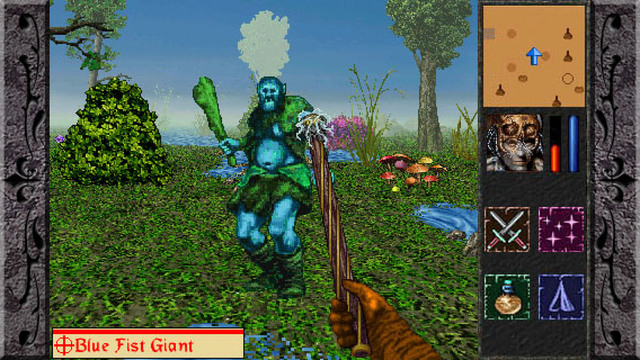 iTunes Description
The Quest – Cursed Stone is an expansion to The Quest, a beautifully hand-drawn, immersive and enchanting world full of exciting challenges. After enabling the expansion, you can explore new areas and quests. However, if you don't have The Quest, you can also play the expansion as a standalone game.

The sea wind carries the sound of Banshees wailing or is it the keening of murdered innocents whose deaths need to be avenged? The Fishermen's Fairweather Stone is cursed and the villagers are starving because their luck has turned bad.

Can you lift the curse and save them? It's time to be heroic once more. Talk to the fisherman Dran Faircatch to find out what you must do. The task is not simple. You'll need all your courage and keen wits to face the perils that lie before you.
Forum Thread: The Quest – Cursed Stone (by Redshift and Zarista Games)
---
Smacky Bear
iTunes Description
Use your quick reaction skills to smack high-speed flying salmon in this endless arcade fighter. Tap the left or right side of the screen to smack in the direction of the incoming fish. See how long you can last and unlock new bears!
Forum Thread: Smacky Bear (By Enscene Games)
---
Snowboarding The Fourth Phase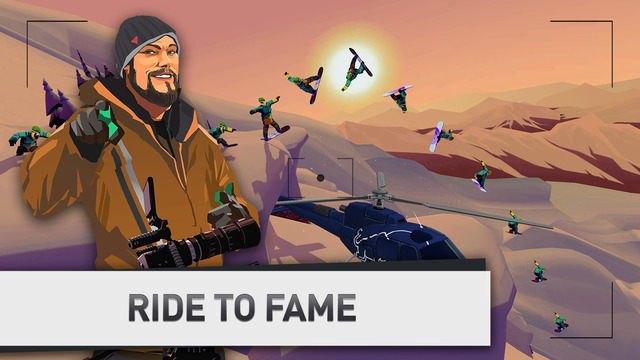 iTunes Description
Welcome to "Snowboarding The Fourth Phase". Shred the mountains to earn the respect of infamous snowboarder Travis Rice on your journey to become the best.

Snowboarding The Fourth Phase redefines the snowboarding genre on mobile just like The Art of Flight did for action sport films. The Fourth Phase is the sequel film to the Art of Flight that will release fall of 2016. This is your chance to live the dream as you stomp tricks, collect the best gear, and stay connected to the most anticipated action sports film ever.

Download now to shred with legends and ride epic terrain in the snowboarding adventure of a lifetime.
Forum Thread: Snowboarding The Fourth Phase (By Red Bull)
---
Square Path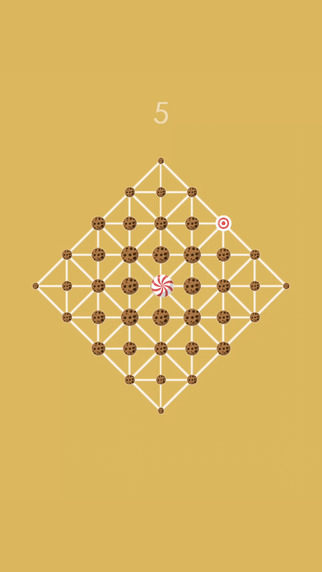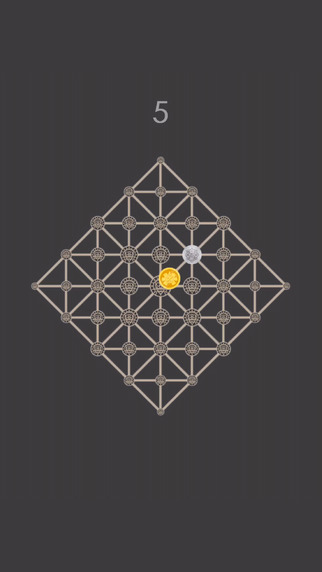 iTunes Description
Square Path is an addictive, fast-paced, reflexive endless casual game that requires you to stop at the right place within a quadrilateral matrix.

You have to tap the consecutive spots with perfect coordination and timing. It will be harder to catch the spots, varying in speed and size, than you think.

Are you ready to play the addictive Square Path? How far can you go?
Forum Thread: SQUARE PATH (by Cappuccino)
---
Stack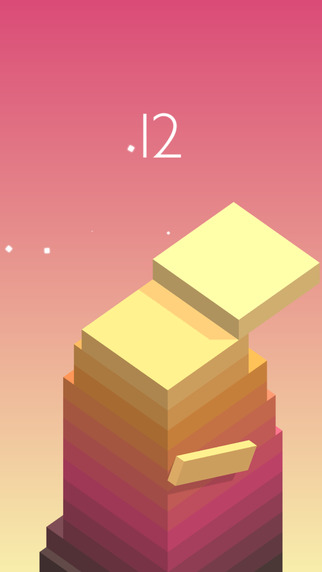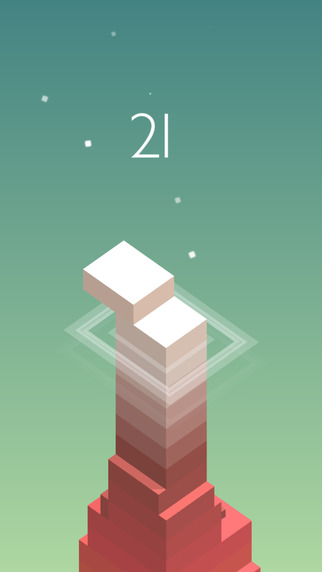 iTunes Description
Stack up the blocks as high as you can!

◉ Simple & Beautiful graphics designed
◉ Compete for the best score in the world
Forum Thread: Stack (by Ketchapp)
---
Stellar Wanderer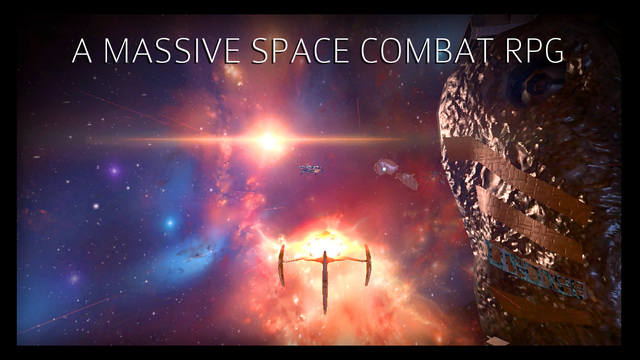 iTunes Description
Stellar Wanderer is a beautiful space opera set in a vast open-world universe.

Grow your skills and choose the best path that suits your play style. Become a FIGHTER, TRADER, TANK or ENGINEER, each with its own bonuses and special abilities. Follow the main storyline or choose the side missions you would like to play. Mine for resources or be the most dangerous pirate in the galaxy.

Experience a variety of gorgeous space sets, each with several interest points. Earn credits for the ship of your choice or choose multiple ships! Tune your ship with more than 100 items that are currently available in the game.
Forum Thread: Stellar Wanderer (by Crescent Moon Games)
---
The Swords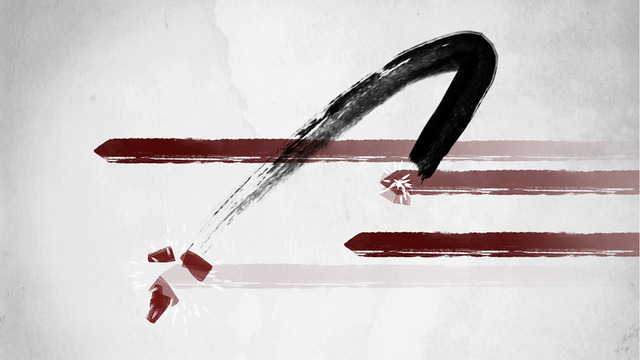 iTunes Description
The Swords is an action game of ancient martial arts. It tells the story of a sword master's life and his deep immersion in the art of swords. Amidst the ink wash painting is the light and shade of swords, which embodies the fighting and pursuit of a sword master.
Forum Thread: The Swords (By Lee-Kuo Chen)
---
Sybil: Castle of Death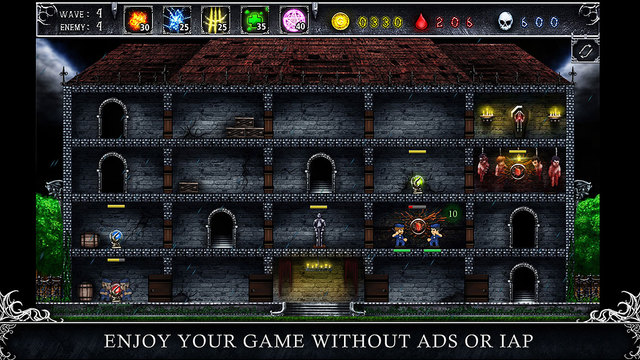 iTunes Description
Sybil: Castle of Death is a black comedy/horror themed strategy-tower defense game with a unique twist on the usual tower defense formula. What is the unique element? Each enemy wave will have their story! In this game your job is to protect the room with Sybil's coffin,you have to kill all enemies before they reach the ritual room,and you can achieve this by setting traps,casting magic,and summoning monster.

You will win the wave if you kill all enemies that entered your castle,and it's game over if they reach the coffin room. Sybil's castle will be the place of many horror and dead! Play this horror themed strategy-tower defense game now!
Forum Thread: Sybil: Castle of Death (By Abiyoga Candra)
---
Tap Champions of Su Mon Smash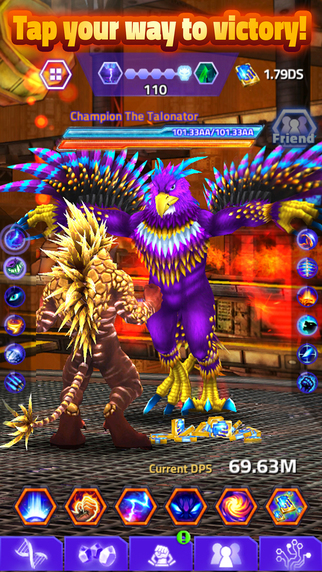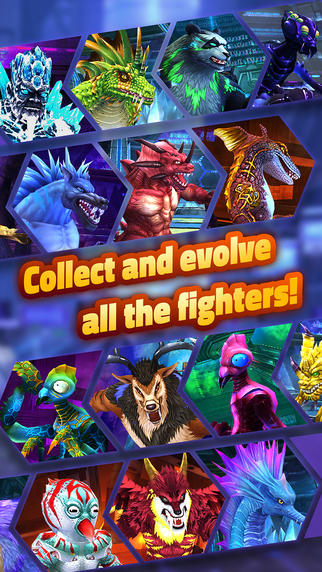 iTunes Description
Tap your way to victory! Explore Su Mon Smash fighting arenas filled with genetically engineered kaiju monsters called Aniforms. Tap to smash your opponents. Tap to activate special abilities. Tap to earn credits. Tap to evolve your aniform. Tap to unlock genetic modifications so you keep earning even when you aren't tapping. Defeat mighty Champions!
Forum Thread: Tap Champions of Su Mon Smash (by Rabbx Inc.)
---
Tennis Champs Returns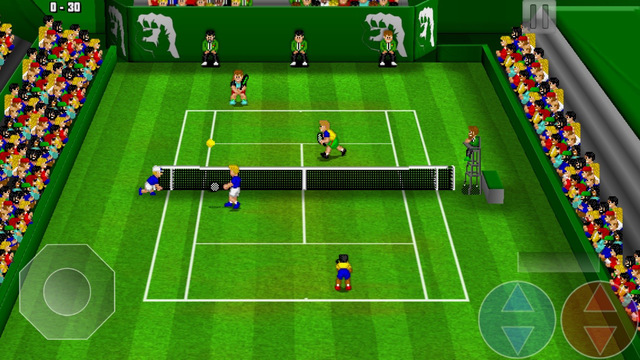 iTunes Description
An Amiga classic reborn, Tennis Champs Returns! 20 years after the original Tennis Champs and Super Tennis Champs hit the Amiga, this is the "King of Tennis Games" brought nicely up to date. Remade completely for iOS by the original Amiga version programmer, using the original characters and retouched animation, combined with all new physics, AI, new controls, Daily Challenges, and a great new Career mode.

Daily Challenge serves up a mixture of modes, opponents and mini games each day, with completion yielding rewards to help you in your career. Career mode pits you against a field of 200 Tennis Pros on a full world tour packed with Events. Can you climb the rankings, win the major titles and be declared the True Tennis Champ?
Forum Thread: Tennis Champs Returns (by Uprising Games)
---
Thumb Drift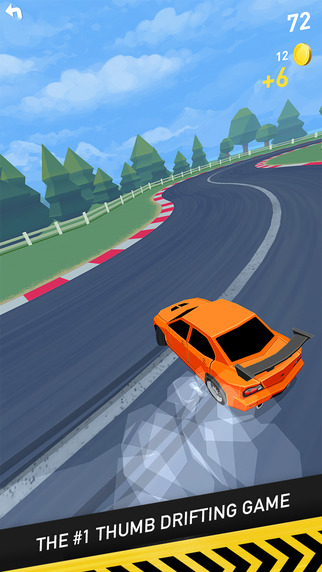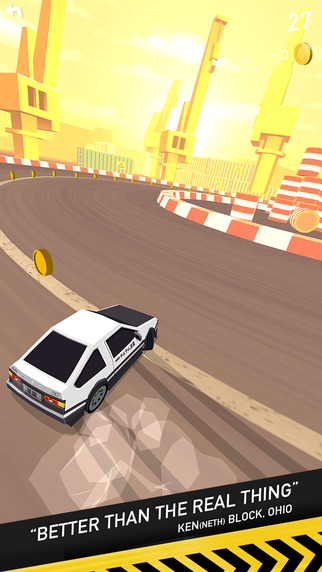 iTunes Description
Whether you know how to drift or not you'll enjoy sliding sideways around the corners to compete for the highest score. WHY PLAY THUMB DRIFT?
– You have an opposable thumb
– Over 50 fully unlicensed cars to unlock + more to come
– Simple one thumb controls
– Addictive drifting gameplay
– Original soundtrack with 4 pumping tunes
– Challenge your friends for the top score
– Cutting edge, flat shaded, low poly graphics
– Groundbreaking Carticle™ Technology
Forum Thread: Thumb Drift – Furious One Touch Car Racing (by SMG Studio)
---
Thumb.Run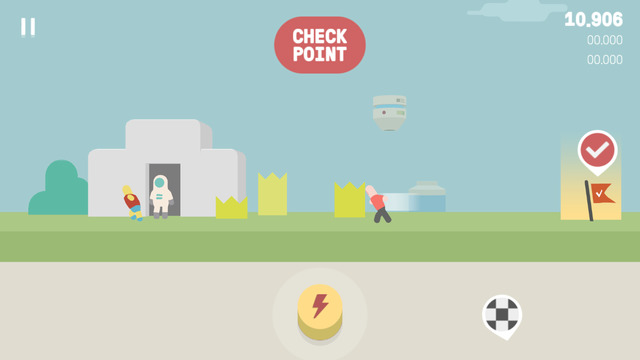 iTunes Description
Long time ago, the earth was destroyed. human beings had created the artificial asteroid 'MINI-94' and launched a number of human in it into space. After a long wandering around space, it settled into the orbit of the planet 'Jeta'. From then, human has realized that various creatures do existed in space.

Thumb.Run is a record-breaking game with a sense of timing. The first episode of this exciting world! Running Competition! Champions is are the only ones remembered in the world! Let's run to become a top runner!
Forum Thread: THUMB.RUN (by JiHoon Kim)
---
Tiny Labyrinth Adventure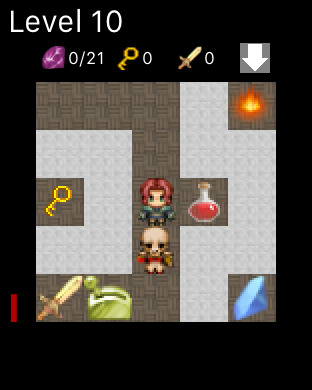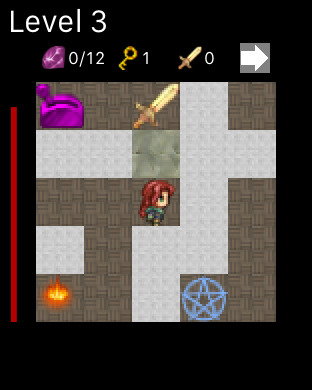 iTunes Description
Tiny Labyrinth Adventure is an adventure-puzzle game, available exclusively on Apple Watch.

Explore labyrinths, looking for gems.

The game is based on a top-down view,

Hero's movements are controlled by the digital crown : Rotating the digital crown clockwise will make the main character pivot 90 degrees to the right, and vice versa. An arrow on the top-right indicates the direction followed by the main character.
Forum Thread: Tiny Labyrinth Adventure (By Oniric Forge)
---
Toilet: Simulator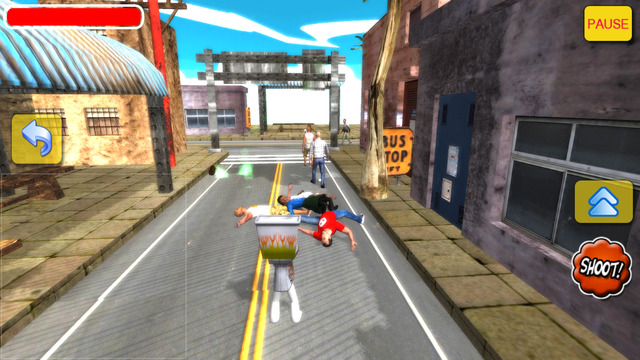 iTunes Description
Attention !!!! It's a totally idiot Multiplayer game. If you want to spend your money for a different app then do it now before all your friends will think you're wacky. You will be a toilet who throws sh!t on people. A miserable, desperate toilet with a passion for chasing people. So save more money and get a real toilet, stain it as we did.

If you still buy it you join the team and you can play with tons of other toilets from all over of the world in multiplayer mode! Long live the Toilets!
Forum Thread: Toilet: Simulator (By Bartiko Hekkler)
---
War is Peace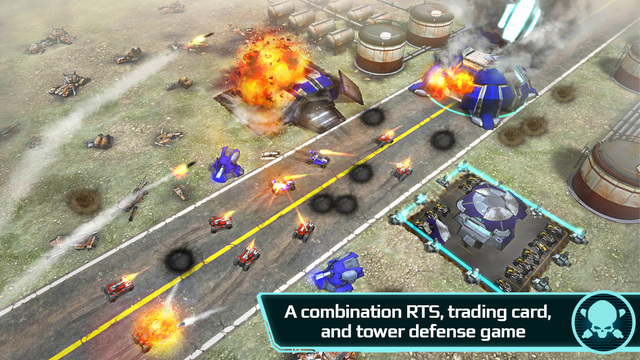 iTunes Description
War is Peace: conquer the post-nuclear war world where NATO, the USA and Ukraine are no more. Instead, new all-powerful global alliances have emerged, engulfing every other state.

Command armies of drone tanks in this sci-fi strategy game that combines the classic gameplay of old school Dune-style RTSs, trading card game tactics, and key elements of MOBA games. War is Peace: a cruel, dark dystopia is a perfect place for anyone with ambitions to become a World War III hero and bury the shards of human civilization in the chaos of the last war.

War is Peace: control, command, win!
Forum Thread: War is Peace (by HeroCraft)
---
What's Jumping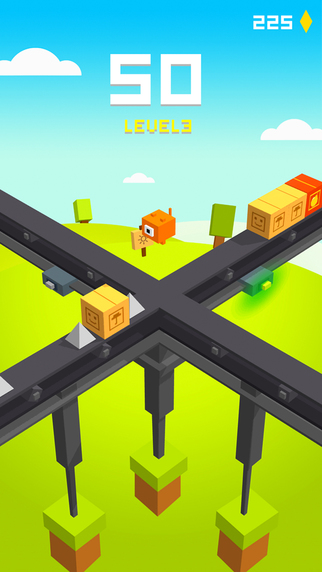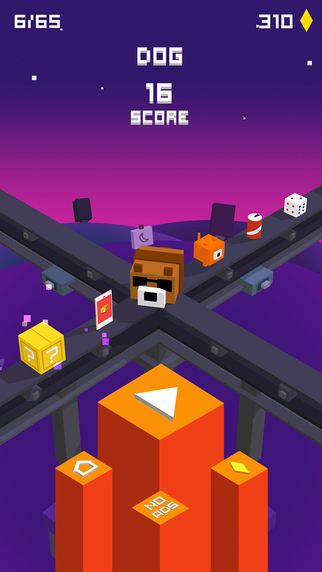 iTunes Description
Jump on the conveyor belt and avoid every obstacles coming your way! Find the perfect jumping timing and collect loads of diamonds to unlock new wacky characters!

How long can you last without hitting a box or running into a spike?
Forum Thread: What's Jumping (by Bulkypix)
---
The White Lie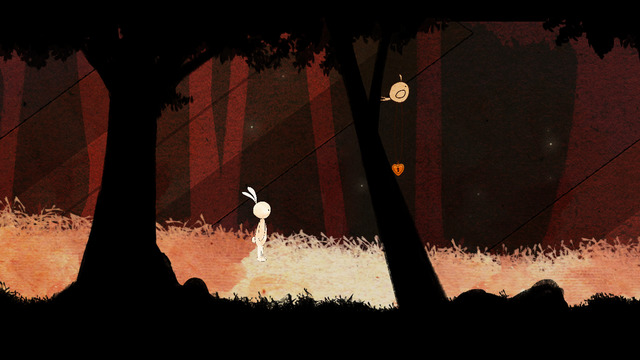 iTunes Description
An adventure game about a rabbit toy that wake up just to know that his owner is missing. In this game you will help Greg, the rabbit, find Emma, his owner.
Forum Thread: The White Lie (by Augusto Miranda Garcia)
---
Wreckerz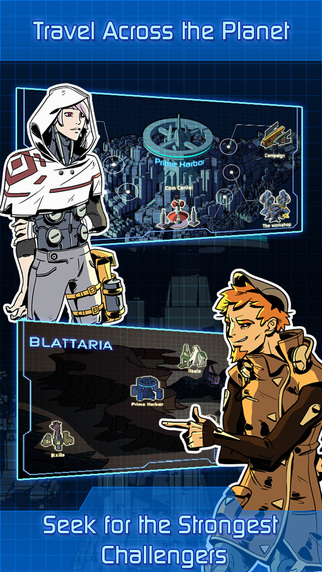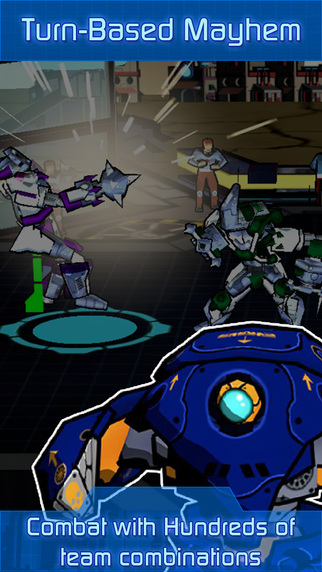 iTunes Description
Wreckerz is an exhilarating robot-fighting game that will take you to the techno-planet Blattaria, where you will be able to assemble your team, using interchangeable parts, collect the mighty Champion robots in the Adventure Mode and take them to the battle arena.

Find out the components that will define your attacks and strategically create robot teams suitable for each battle. Get, change and upgrade your robot parts by joining exciting battles and tournaments where you'll also could obtain coins and special equipment.
Forum Thread: Wreckerz (by Wozlla)
---