It's a pretty weird week for new games, as the first few weeks of 2016 had been pretty incredible and any batch of new games would have a lot to live up to. This week is far from a bad week of new stuff, there's definitely an eclectic mix of games including a few big-name titles and plenty of smaller, quirky stuff. There was also an absurd amount of soft-launched games this week, which was strange. Anyhoo, get to perusing the list of games below and let us know if anything has caught your eye in the comments below!
---
Adventure Cube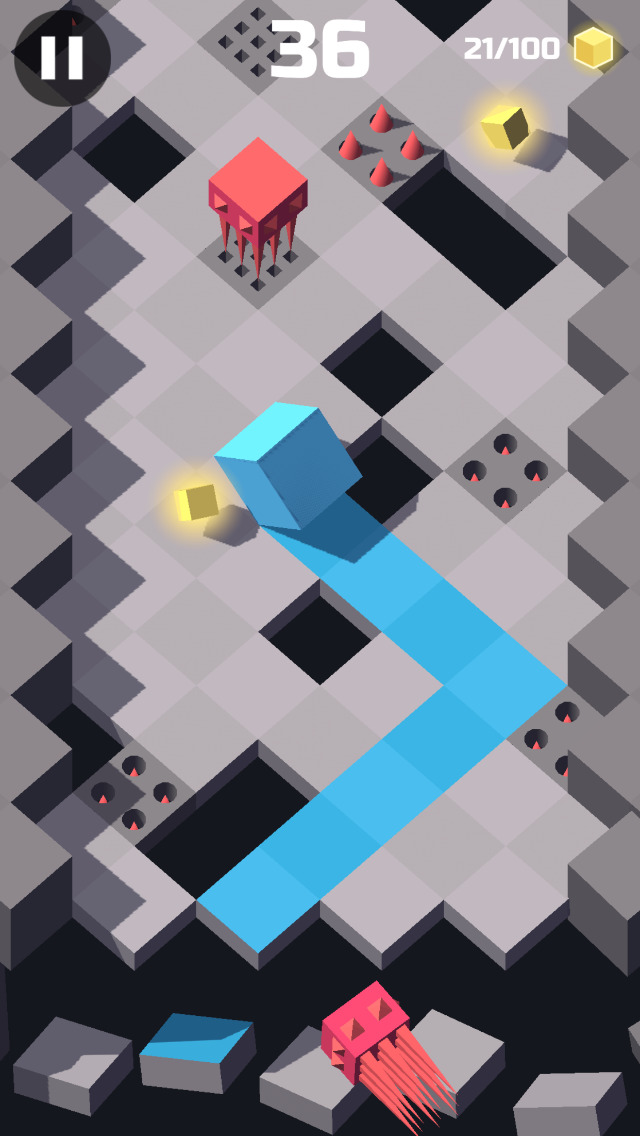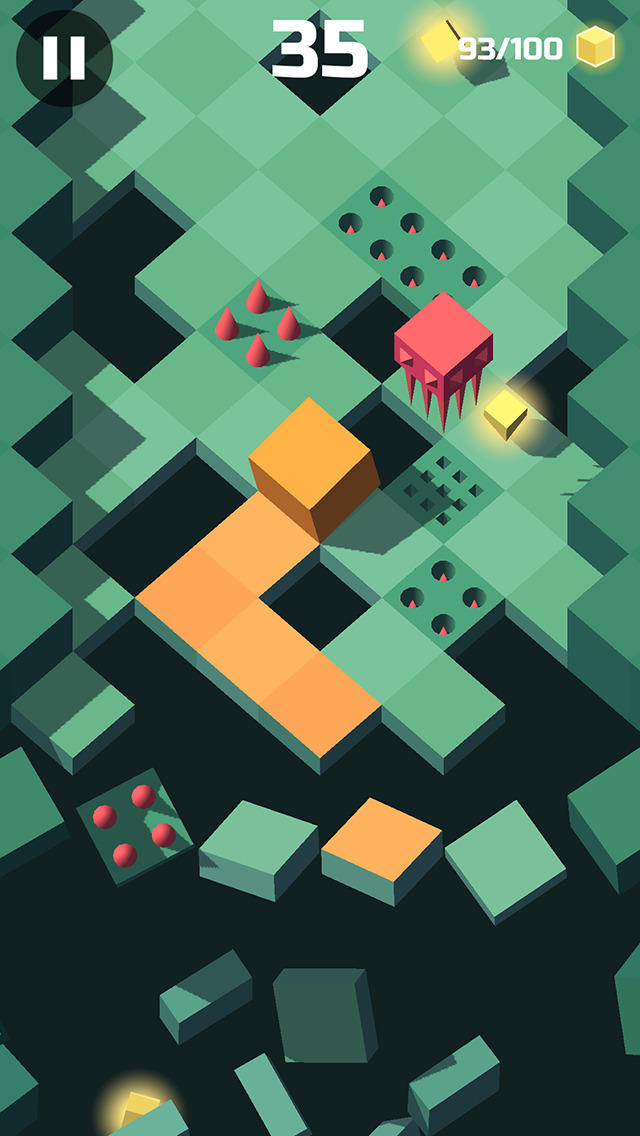 iTunes Description
Roll the cube by holding left or right part of the screen. Avoid obstacles and holes. Collect golden cubes and unlock new characters.
Forum Thread: Adventure Cube (by Ketchapp)
---
Anime Studio Story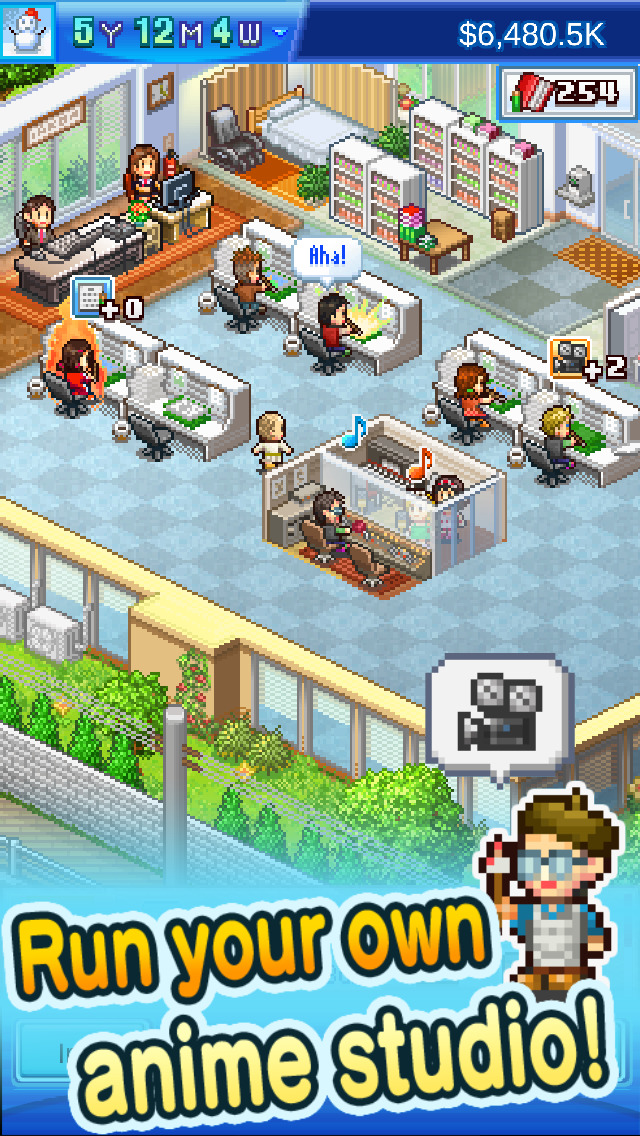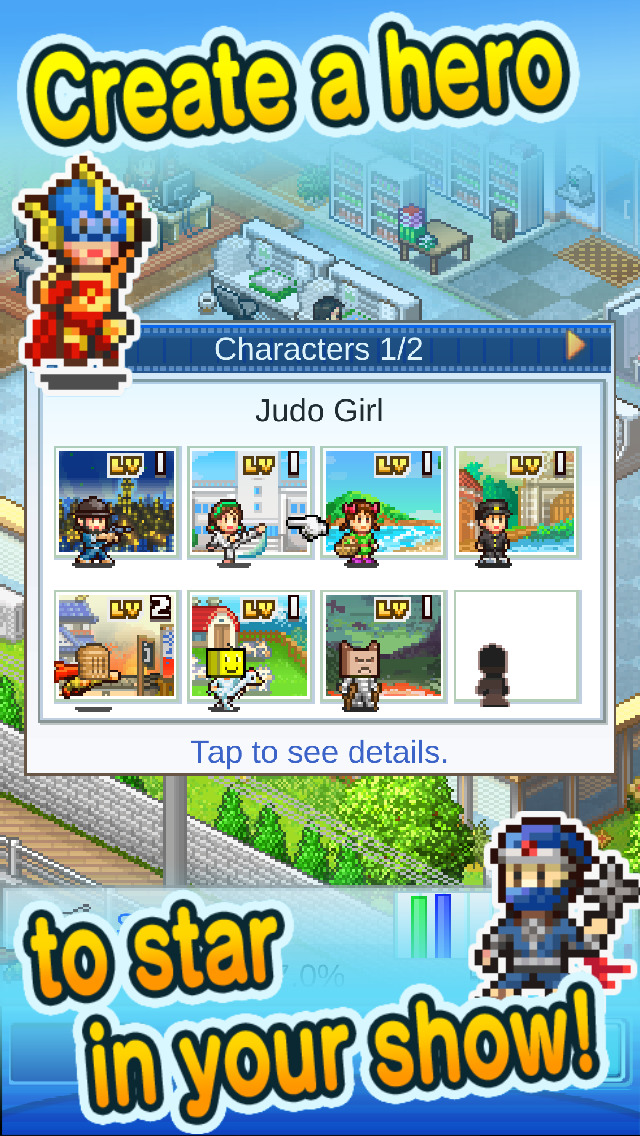 iTunes Description
Produce your own hit anime starring a character of your making! Select a face, body, and presto! Your completed hero can then explode onto the scene of your show, wowing watchers to rule the rankings! Categories include "Dateability," "Popular with Kids," and more! As the animaestro, only you can bring status to your studio!

Speaking of your studio, equip it with a library, motion capture room, and even a theater! Educate your staff in the anime way to craft a classic that will echo through the generations!

Ready to hit the drawing board?
Forum Thread: Anime Studio Story (by Kairosoft Co.,Ltd)
---
Baseball Highlights 2045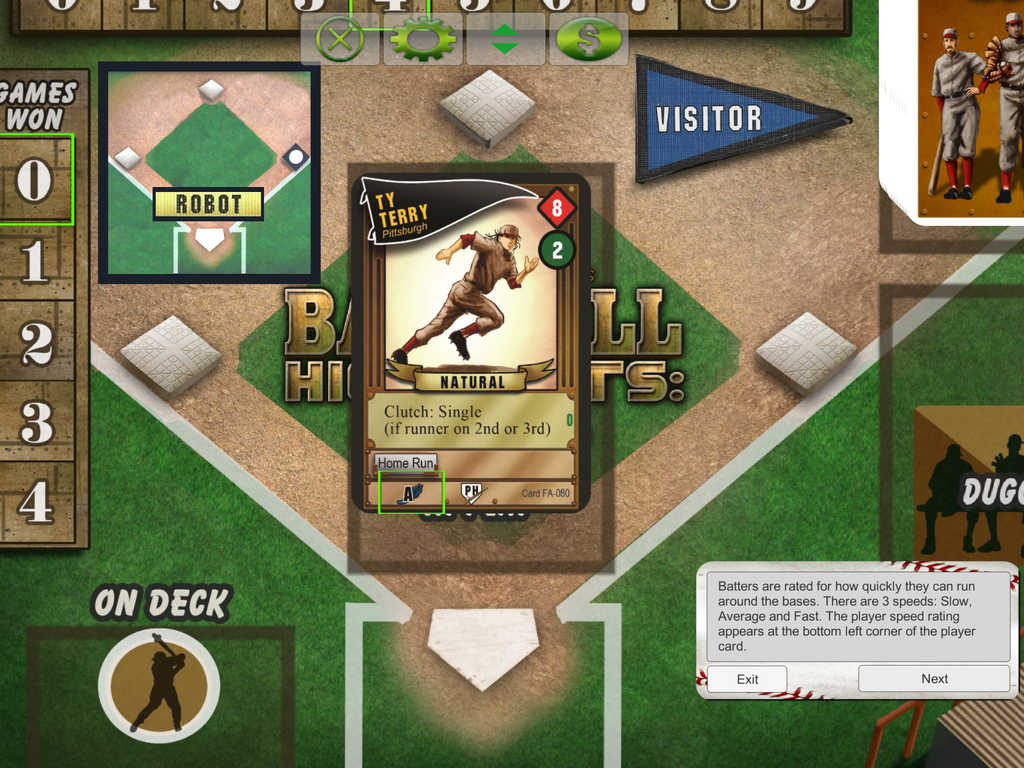 iTunes Description
Official app of the board game by Mike Fitzgerald and Eagle-Gryphon Games.

American baseball was on its last legs as a spectator sport. Football had become the predominant national pastime — that is until the year 2032, the year baseball decided to revolutionize the game and regain the throne!

Baseball Highlights: 2045 is like watching TV highlights of baseball games, with the gameplay being full of theme and without bogging down. In this quick and interactive game, players build their teams as they play, combining both front-office strategy and baseball tactics.
Forum Thread: Baseball Highlights 2045 (by Peter Kossits)
---
Blocky Football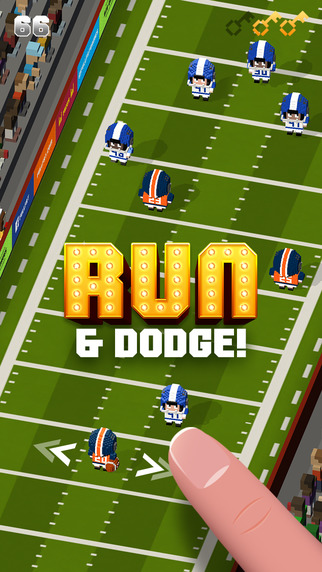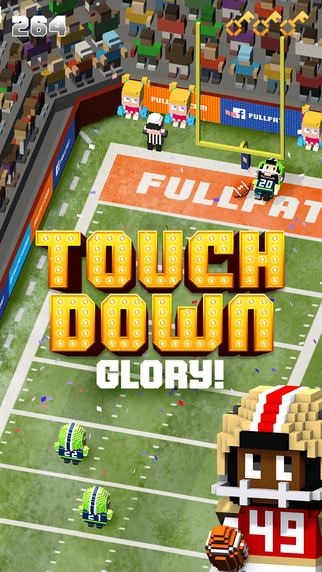 iTunes Description
Grab your cleats and run like a beast in a fresh, fun football runner!

Dodge the D, score a TD, kick the PAT.
How high can you score?
Forum Thread: Blocky Football (by Full Fat)
---
Blocky Hockey All-Stars
iTunes Description
Want to be an All-star? Dangle, deke, and score your way from the Pond to the Cup in this Hockey arcade challenger. Compete against your friends as you skate, dodge, fight, and burn your way up the ice! Inspired by Crossy Road and Smashy Road, Blocky Hockey is your team's new tournament time-killer, perfect for road trips and downtime at the rink!
Forum Thread: Blocky Hockey All-Stars (by Gogii Games Corp.)
---
Captain Sabertooth and the Treasure of Lama Rama
iTunes Description
Captain Sabertooth and the Treasure of Lama Rama is a new game in the fantastic universe of Captain Sabertooth. The Treasure of Lama Rama is the complete pirate adventure, including sailing, sea battles, sword fights, treasure hunts, obstacle courses and lots of exciting quests, representing a unique game experience for kids.

The Treasure of Lama Rama features both great gameplay and, really amazing, 3D graphics. It's the ultimate pirate adventure where young players can explore the seas and exotic harbors on their way to Lama Rama to find the mother of all treasures – The King's Pearl! The previous game about the infamous King of the Seven Seas, Captain Sabertooth, New Adventures, was a huge success in Norway, still ranking as one of the top 10 downloaded games in its category since the release in 2014.
Forum Thread: Captain Sabertooth and the Treasure of Lama Rama (by Ravn Studio AS)
---
Circle Path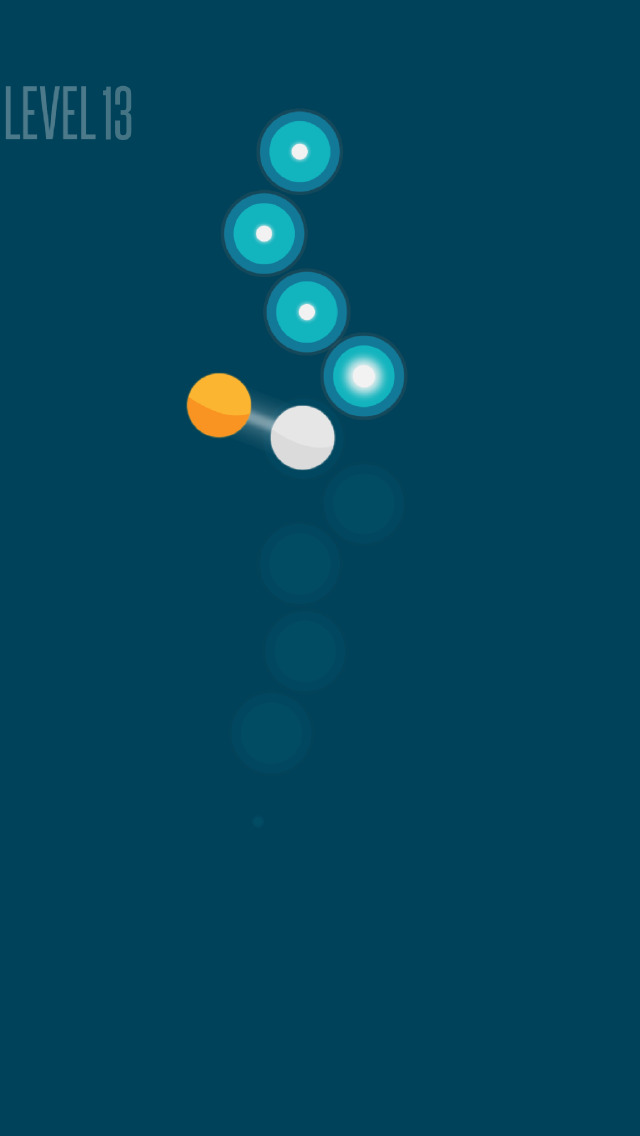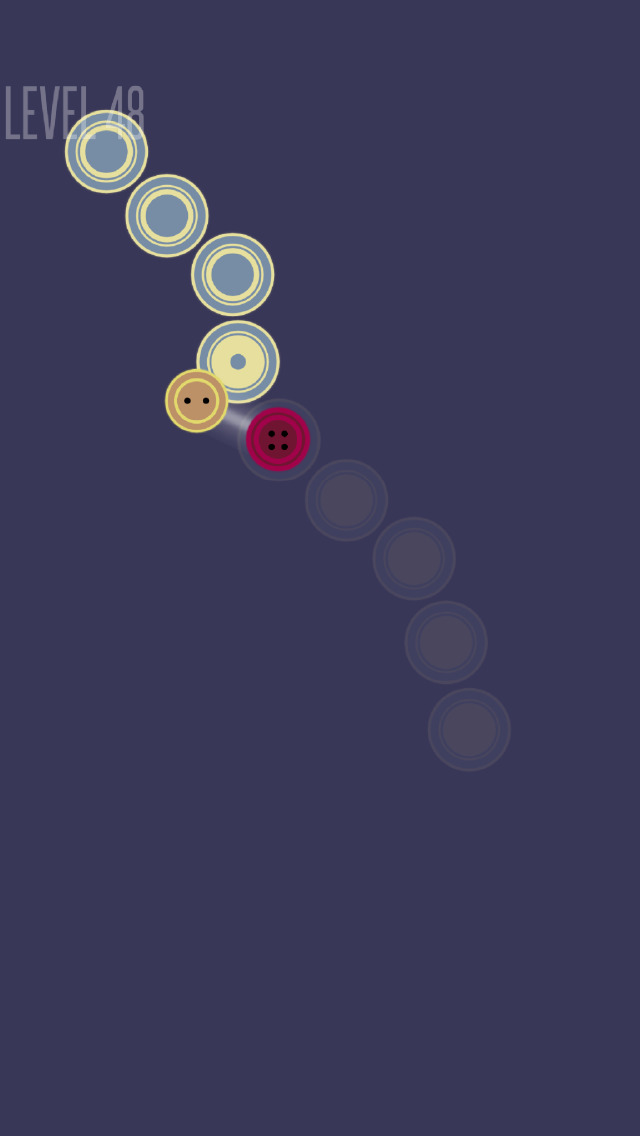 iTunes Description
Can you sense the future? Can you make momentary decisions? How good is your timing? Do you have high reflexes?

If your answer is yes, you can complete Circle Path. To complete Circle Path, you have to stop the balls in the circles with perfect timing. You only have to touch the screen at the right time; not early not late. Pass levels, unlock themes and compete with your friends in this new addictive game.

We are warning you, you will not be able to let go!
Forum Thread: Circle Path (by Cappuccino)
---
Collidatron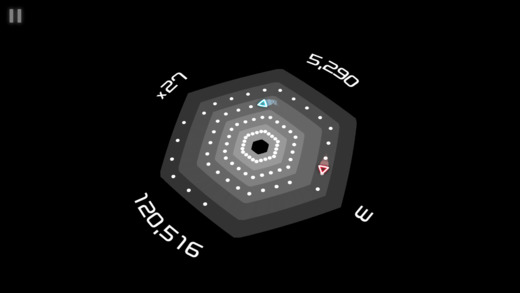 iTunes Description
Focus or die!

Collidatron pits you against a relentless enemy, whose sole mission is to collide with you. Tap left and right to avoid the enemy while collecting the dots to progress. Maintain long streaks to multiply your score and keep it together as the simple circular level starts to rotate, tilt and change shape while getting ever faster. The lanes twist in on themselves and the world shakes and lurches around, becoming as much of a problem as that enemy which just keeps on coming!
Forum Thread: Collidatron (By Steven Baker)
---
Digimon Heroes!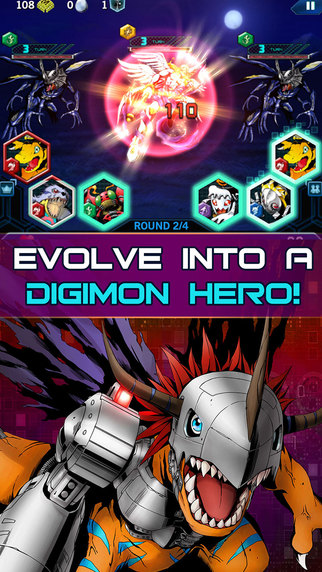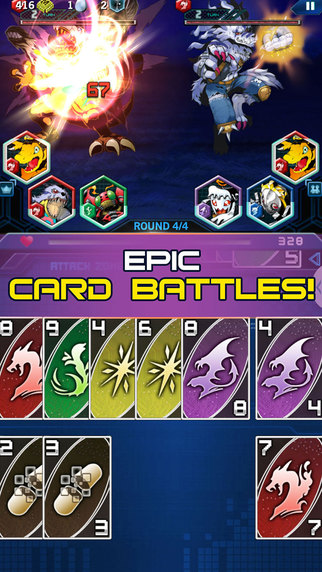 iTunes Description
Digimon Heroes! is a match-3 Card Battle adventure featuring an all-star cast of more than 1000 of your favorite DIGIMON characters in the palm of your hand.

Over the last years, Digimon armies have been in a perpetual struggle, leaving File Island in ruins. This can no longer continue and we must take action!

Follow Angewomon's guidance to help you digivolve your Digimon team and become the ultimate Digimon Hero!
Forum Thread: Digimon Heroes! (by BANDAI NAMCO)
---
Doodle God: 8-bit Mania Blitz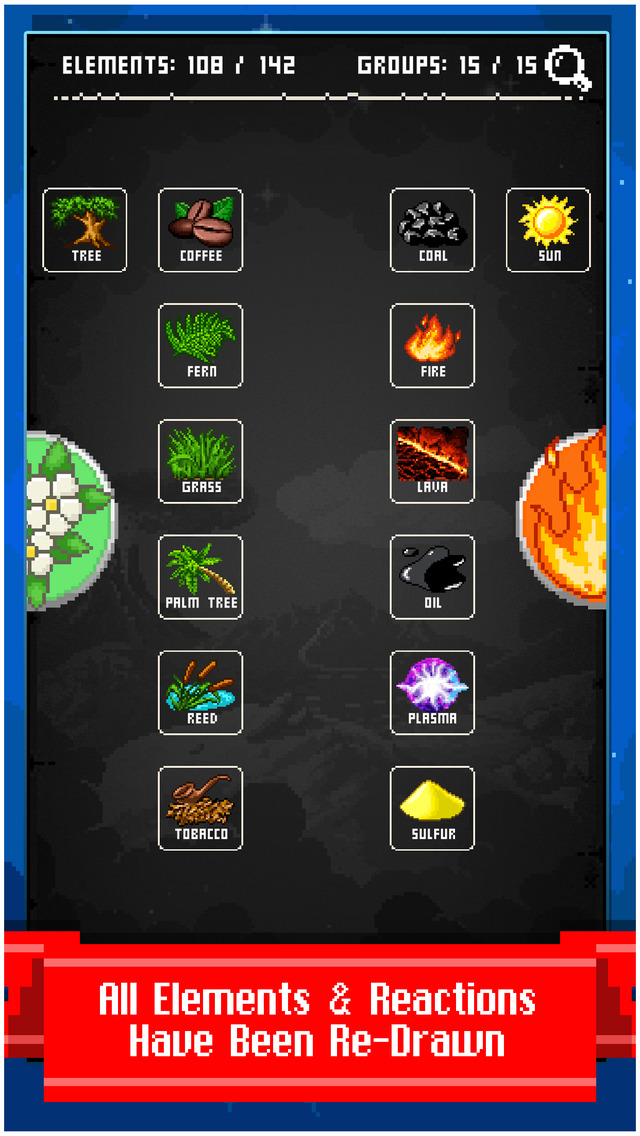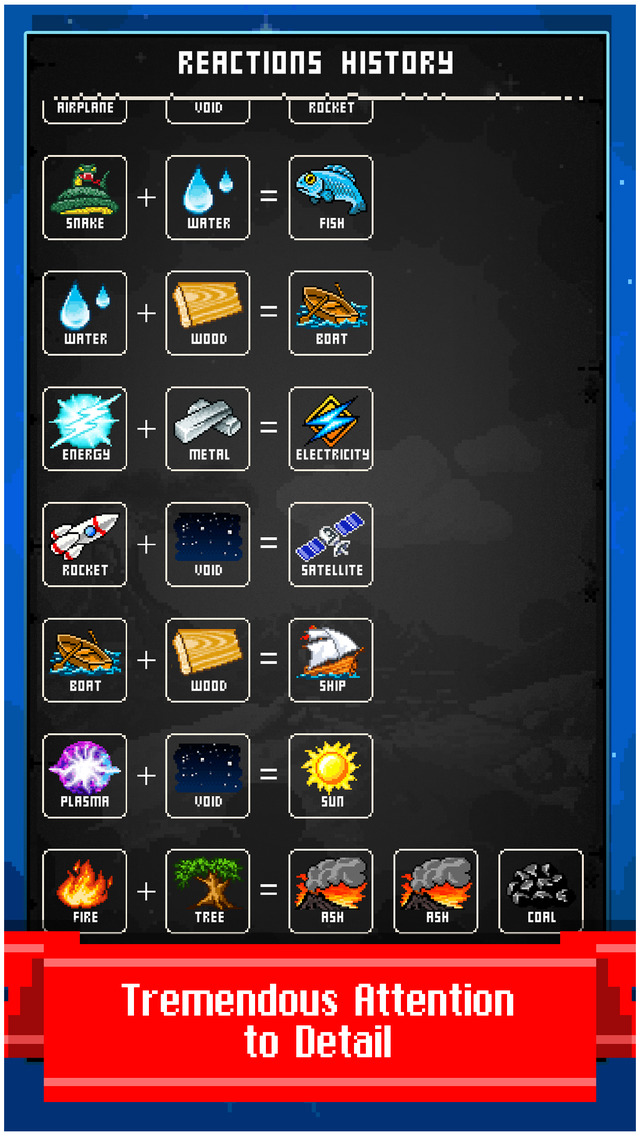 iTunes Description
Go back to the 80s in this addictive, ALL ages, puzzle world building game. Mix and match different element combinations to build the universe of your dreams. The entire game has been beautifully redrawn in pixel graphics with an awesome new 8-bit soundtrack that takes you back to the very beginning of video games.

Of course the universe was not created in a day. You'll have to work your up from a simple microorganism to create animals, tools, storms and even build armies before you have what it takes to build the universe! But beware, the power of creation may have unintended consequences, inventing the wheel might just trigger a zombie plague… Don't worry, you are not alone on this cosmic journey! Every time you successfully create a new item you'll be rewarded with the wit and wisdom of some of the greatest philosophers and comedians of all time. Unleash your inner god with Doodle God™!
Forum Thread: Doodle God: 8-bit Mania Blitz (by JoyBits Ltd.)
---
Drop Block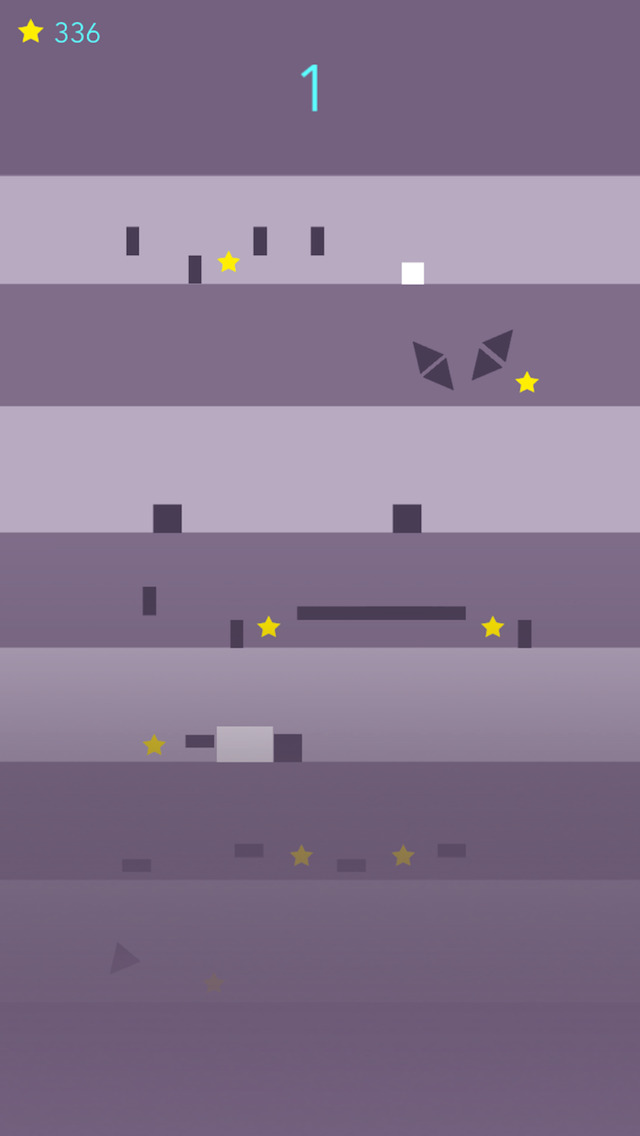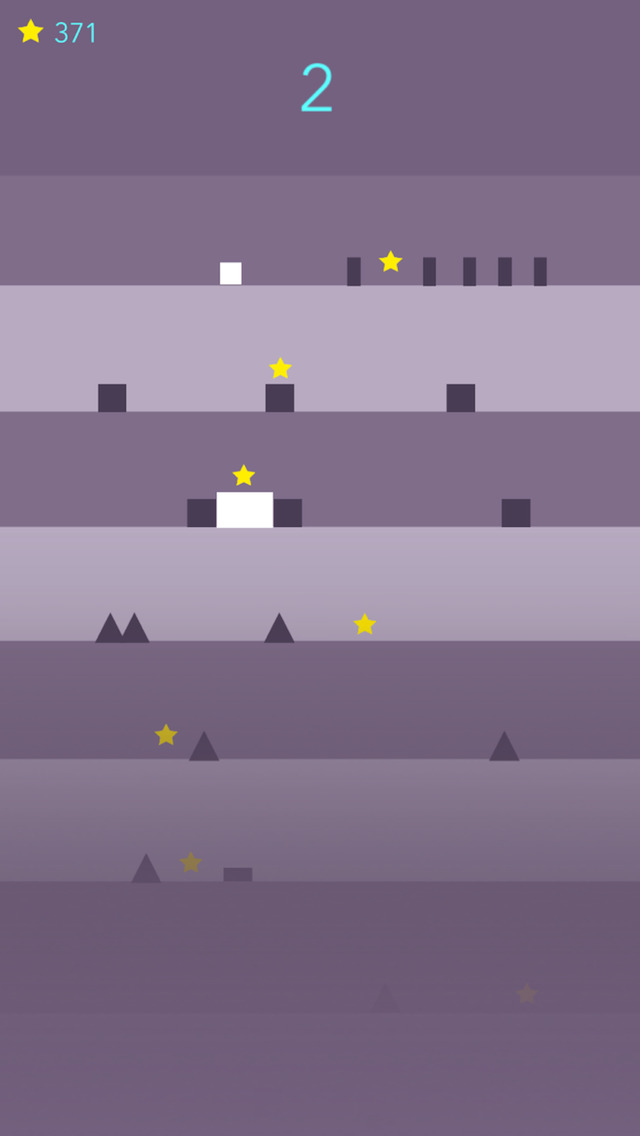 iTunes Description
Traverse each line, avoiding the obstacles. For each completed line you get a point. How far can you get?

FEATURES
– One tap controls
– Minimal graphics
– Addictive arcade gameplay
– Multiple characters to unlock
– Beat your friends top score
Forum Thread: Drop Block ■ (by Bulkypix)
---
Duck Dynasty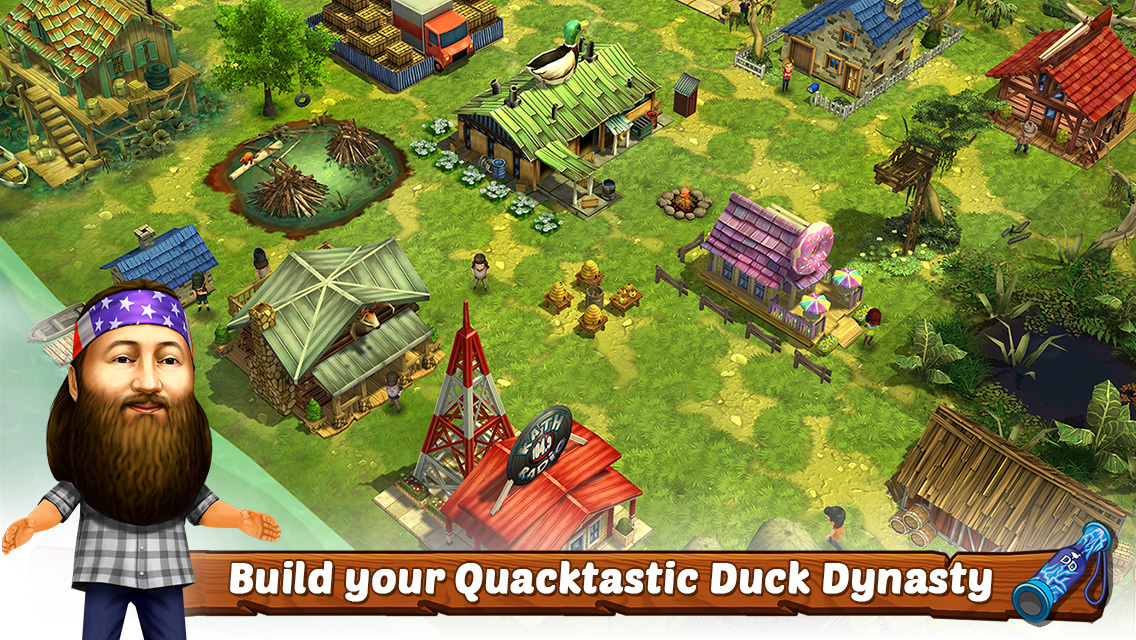 iTunes Description
It's time to get your quack on! Build new buildings in Sweet Home Louisiana and unlock your favorite Robertson Family characters. Uncover your redneck roots through adventurous quests, have fun doing quirky tasks and Mini Games on your way to riches, fame and glory!
Forum Thread: Duck Dynasty (by Reliance Big Entertainment UK Private Ltd)
---
Grimorum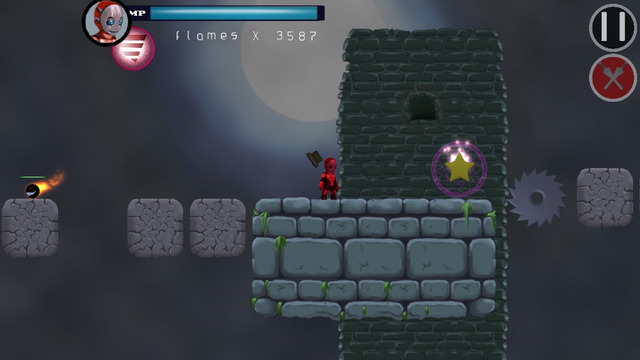 iTunes Description
Welcome to Grimorum ! The Ultimate platforming experience on mobile.
You assume the role of Alan, whose soul has been lost in the depths of the underworld.
As such, Alan is forced to die a 1.000 deaths, while solving demonic puzzles for his unholy captor's leisure.

Using simple touch countrols, the player can move by sliding on the left side of the screen, jump swiping up, and cast a wide variety of magic spells by double tapping the screen. Alternatively, a touch button scheme can be used as well.
Forum Thread: grimorum (by BRUNO PAIVA)
---
Hectic Space 2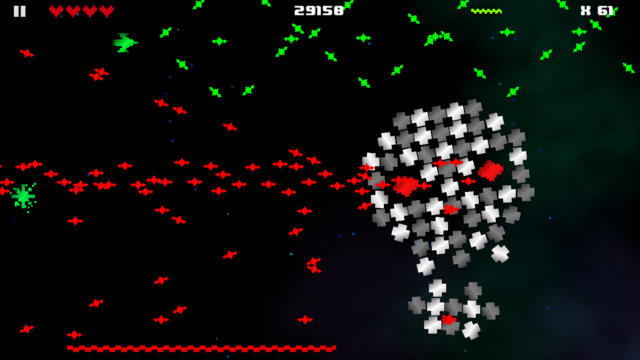 iTunes Description
Hectic Space 2 is an intense shooter in pixelly retro style. Fight in epic boss battles, collect and unlock powerful upgrades while dodging a screen full of bullets and enemies.

Features :
– Huge and epic boss battles, with unique boss mechanics.
– Randomised enemy waves to keep you on your toes.
– Unlock more weapons and upgrades to help you fight.
– Easy touch control, hard to master enemies.
Forum Thread: Hectic Space 2 – Intense Retro Style side scrolling shoot em up. [FREE]
---
Hero Forces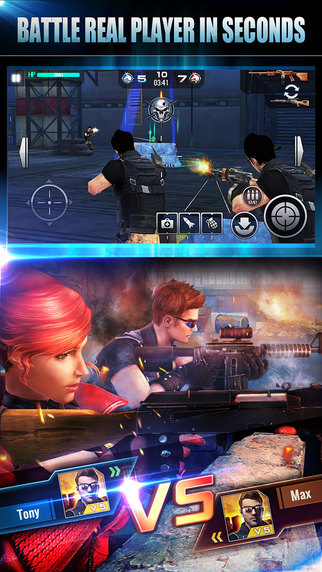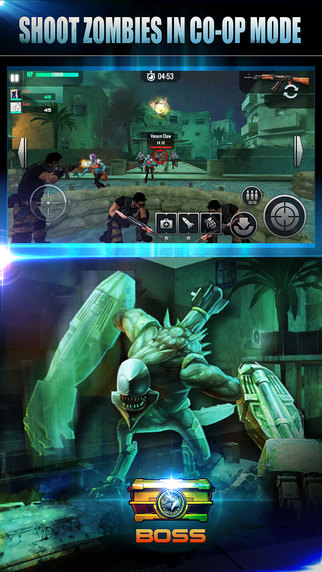 iTunes Description
A real-time PVP shooting game that redefines FPS & TPS. Shoot zombies and combat monsters to your heart's content. Pick up a shot gun, a sniper rifle or an RPG to save this world from total annihilation!
Forum Thread: Hero Forces (by playcube)
---
Hoppy Naut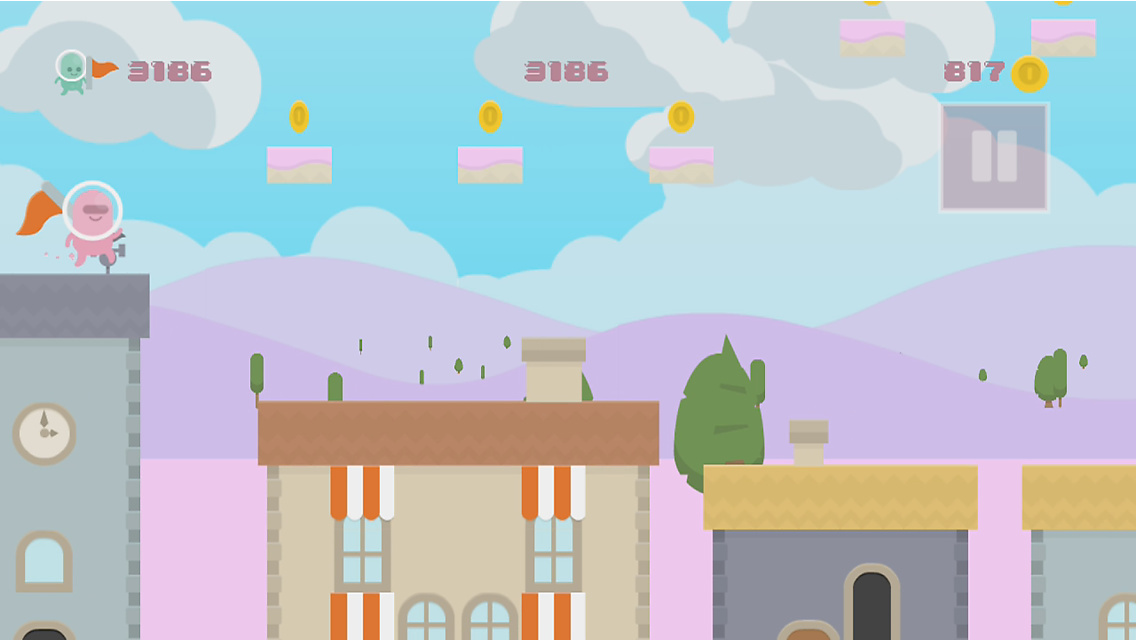 iTunes Description
Hop down from your spacecraft to the surface of an ever-changing planet in this side-scrolling jumping game. Traverse diverse landscapes, explore alien towns, jump over chasms, and avoid exotic obstacles! Land on top of creepy-crawlies and you may just win some coins, but run into them and your journey will be all for naught!
Forum Thread: Hoppy Naut (by shark apps, LLC)
---
Infinite Skater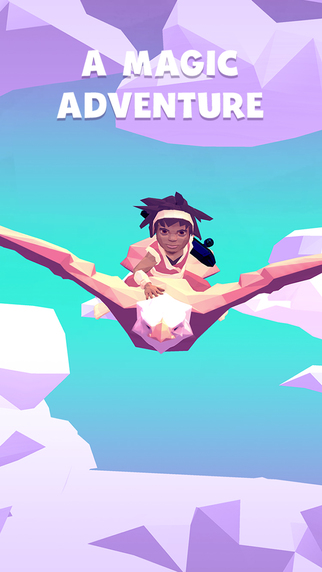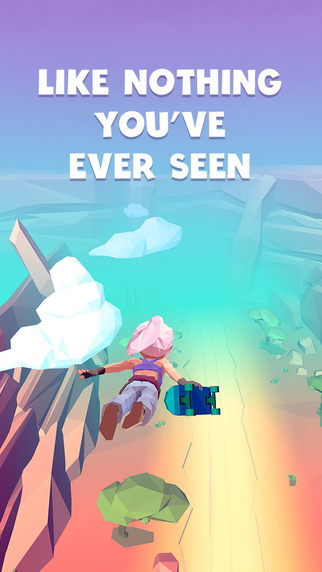 iTunes Description
Begin a psychedelic adventure of spiritual awakening and magical skateboarding.
Infinite Skater is an unprecedented visual experience, never seen before in a mobile game.
Glide through stunning landscapes from visionary artist Jona Dinges.
A ride along to an original custom score and integrated sound palette from artist and producer Sammy Bananas.
Choose your incarnation, make offerings to spirit animals, ride eagles in the sky, and leap obstacles on a white wolf.
Inspirations from many of the greatest mystical teachers in history.
Forum Thread: Infinite Skater (by Space Inch, LLC)
---
Invisible Dragons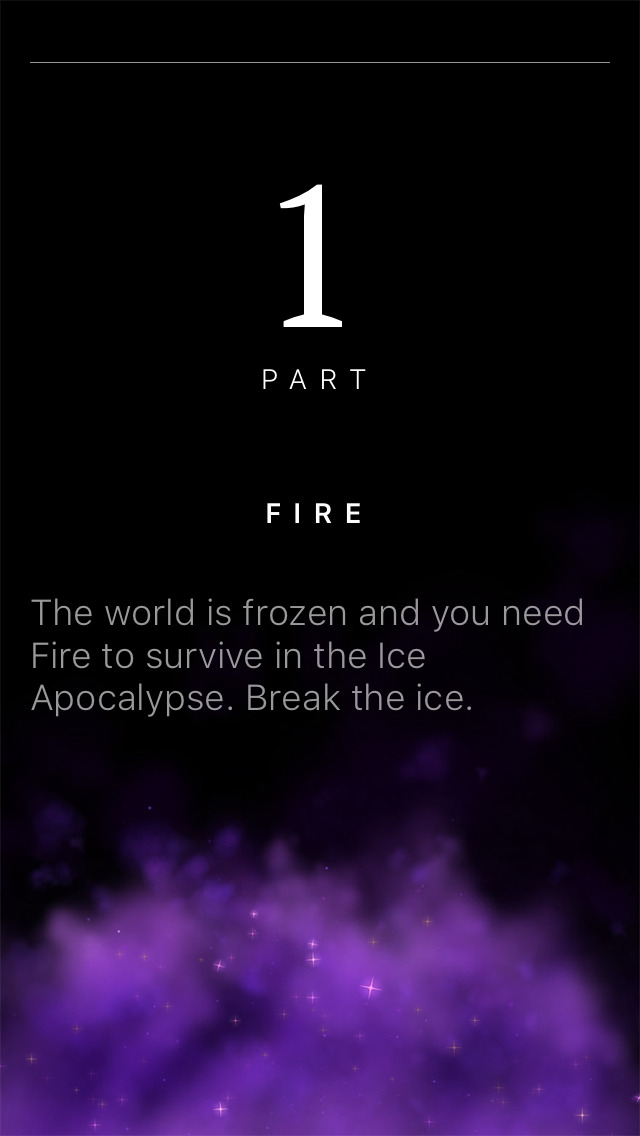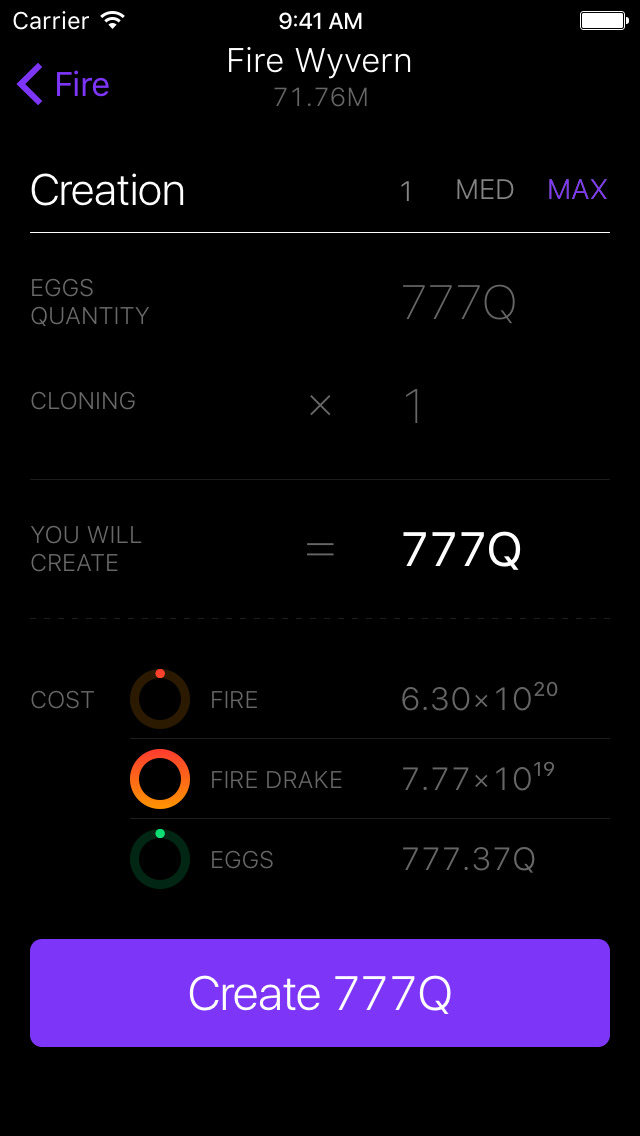 iTunes Description
The age of the Ice Apocalypse has begun. The world falls into absolute darkness and everything is frozen to death. Everything except the Dragon Eggs.

Create your Dragon empire and try to survive.

Invisible Dragons is a unique text based strategy about ice and fire, dragons and gold, spells and rituals. Stay in touch with your magic world through the interactive notification and get the full experience from your Apple Watch.
Forum Thread: Invisible Dragons By CONCEPT360 GmbH
---
Jetpack Soccer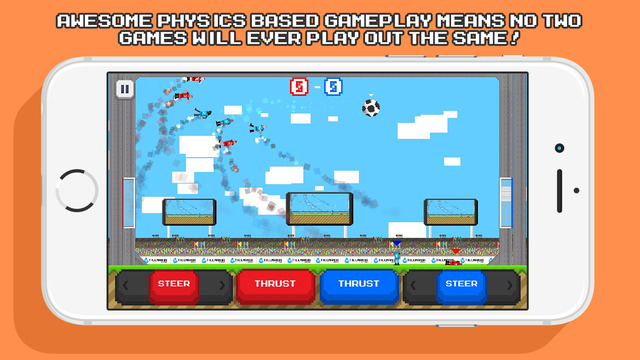 iTunes Description
Ever wonder how it would feel flying around with a jetpack strapped to your back whilst playing soccer? WONDER NO MORE! Welcome to Jetpack Soccer! The best thing to happen to soccer simulation since the soccer ball!

Jetpack Soccer is a game that will test your jetpack flying skills and reaction times! It uses amazing physics to simulate A REAL SOCCER MATCH WITH JETPACKS! This is literally the most realistic jetpack physics simulation known to man. Don't believe us? Try a fight for yourselves!
Forum Thread: Jetpack Soccer (by Tillmania)
---
Kikoriki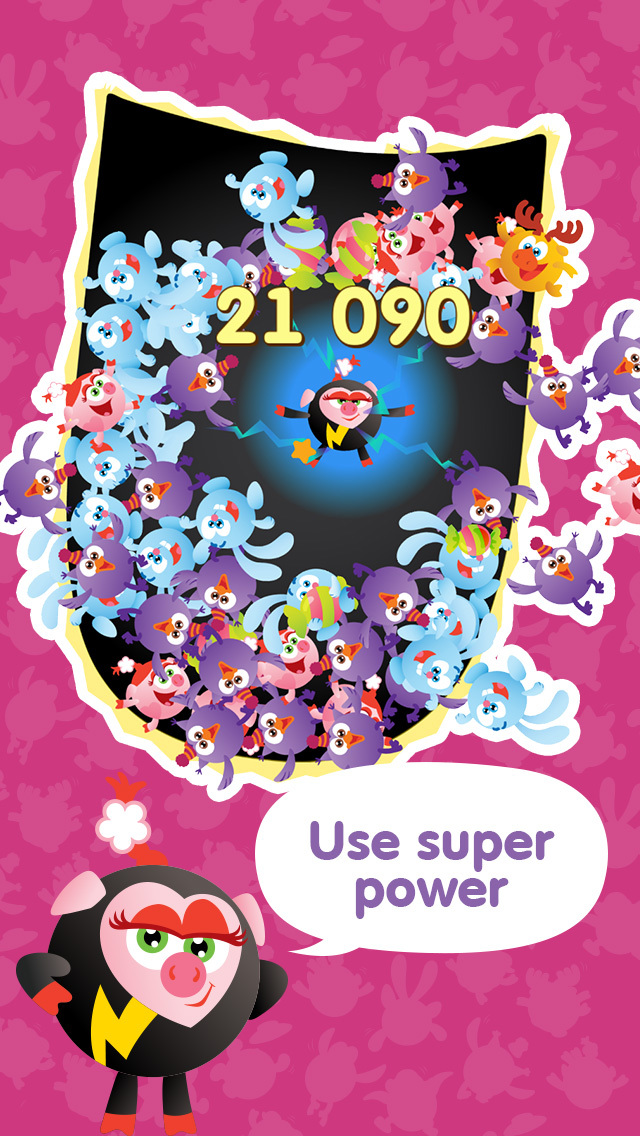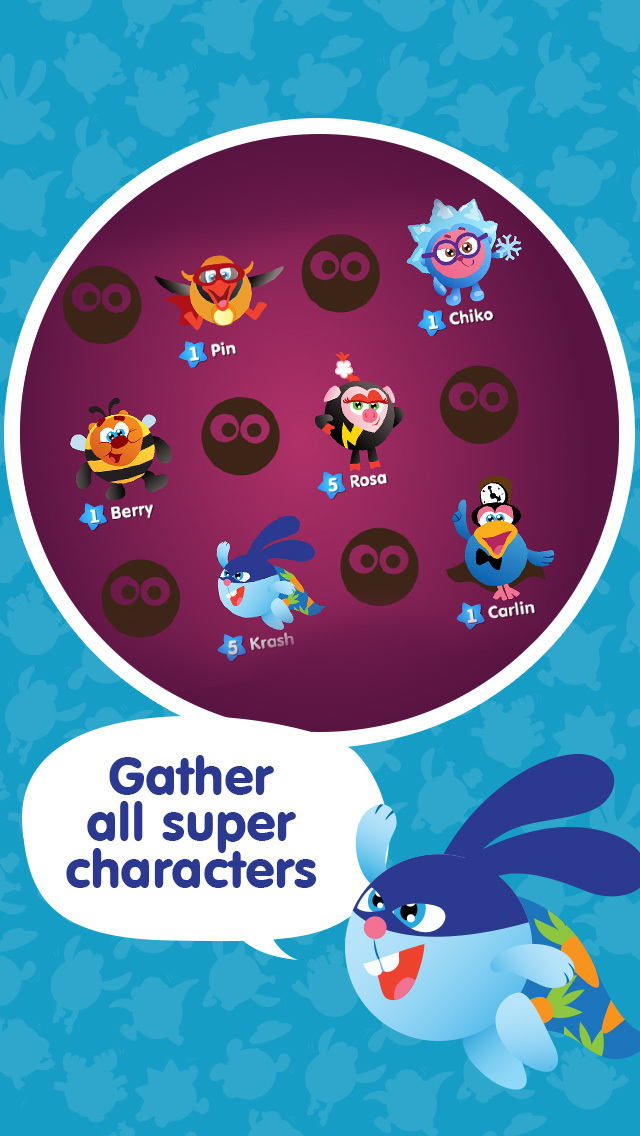 iTunes Description
Favorite Kikoriki characters in a simple, yet extremely addictive and colorful game from a popular animated cartoon series. Your goal is to collect as many points as possible, releasing the space from the bouncy and pushy kikoriki, which pour down in an infinite stream. There are many interesting quests and contests, neat surprises and holiday specials. Turn on your power of observation and agility, master your skills and move on to new levels! Super Kikoriki will help you along this exciting way! The familiar characters have new funny outfits of superheroes and unique superpowers, of course! Collect your favorite characters and learn what kind of superpowers they have!
Forum Thread: Kikoriki (by Zillion Whales)
---
Knotmania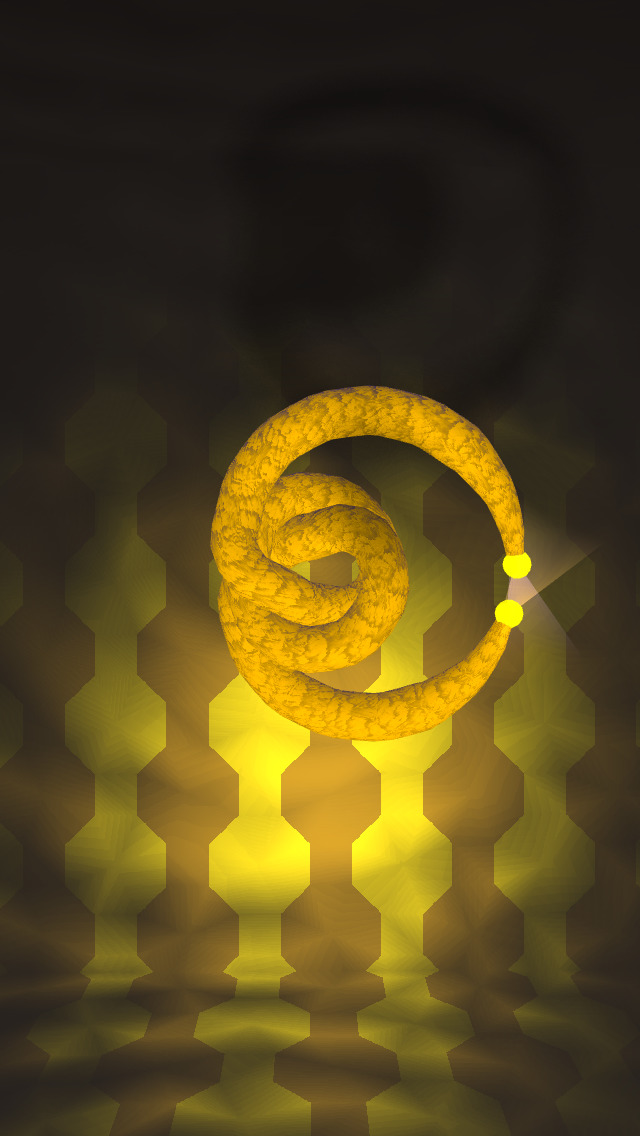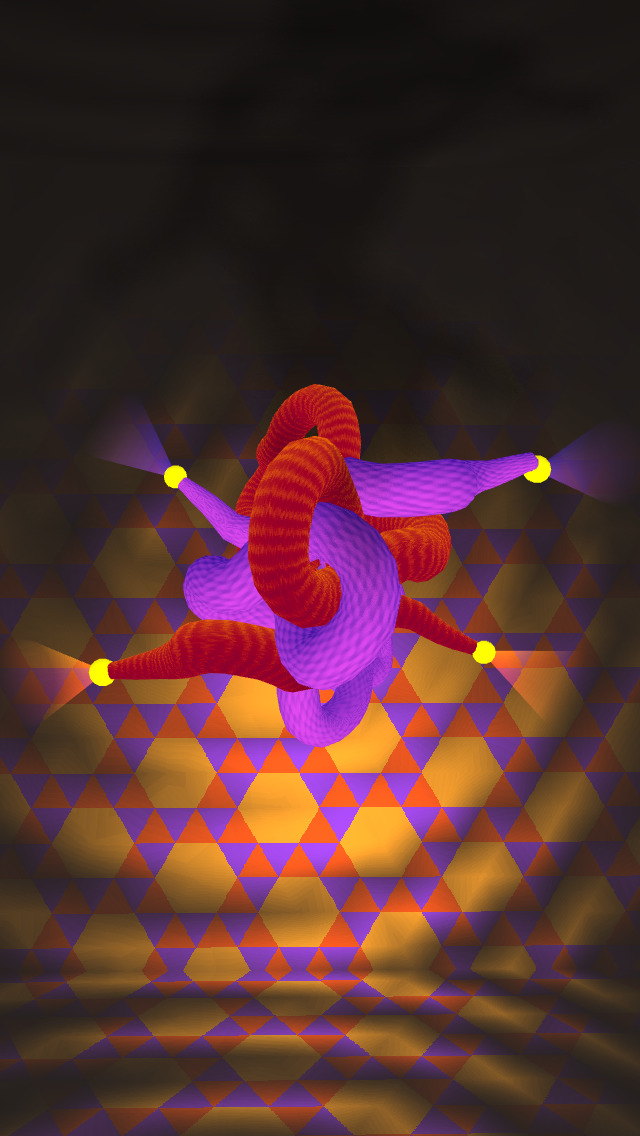 iTunes Description
Knotmania is a 3D physics puzzle arcade game where you embark on an exploration journey of an alien structure of rooms inhabited by the "Strings", half-like living creatures.
The Strings energy runs the structure, in order for the exploration to go on, one needs to stop the energy by unravelling the knots.
Forum Thread: Knotmania (by 2 Think)
---
Legend of the Moon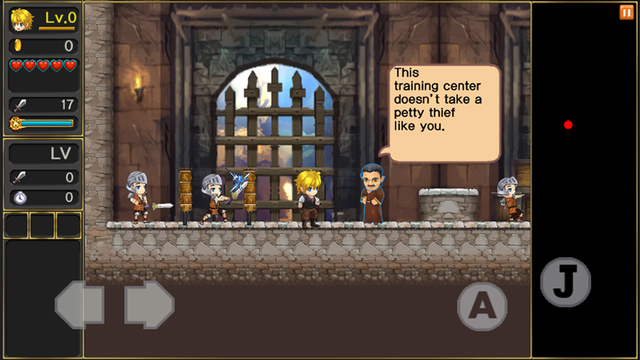 iTunes Description
-Retro dungeon exploring action RPG

-For those who get sick and tired of endless and meaningless level up
we developed it so they can get nostalgic about the moment you held a controller to see the ending part when young.
Forum Thread: Legend of the Moon (By sungmin Lee)
---
LEGO Ninjago: Skybound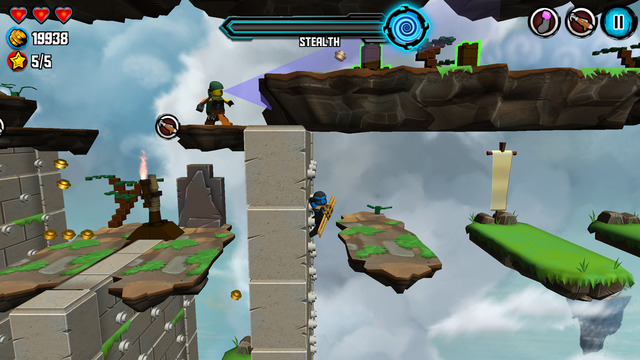 iTunes Description
The evil Djinn Nadakhan is stealing parts of Ninjago Island to rebuild his realm of Djinjago in the sky. Playing as Jay you must battle him and his gang of SKY PIRATES to rescue Zane, Nya, Lloyd, Cole and Kai to take back the stolen lands and rebuild Ninjago.

Outnumbered and behind enemy lines you must decide your Ninja style. Stealth or fight – the decision is yours!
Forum Thread: LEGO® Ninjago: Skybound by LEGO Systems, Inc
---
NeoArcade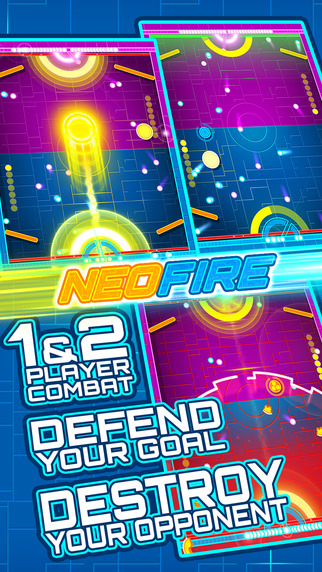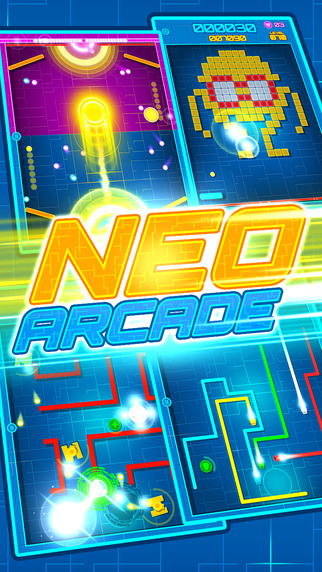 iTunes Description
NeoArcade is a collection of 4 fast and furious, retro-inspired arcade games!

– NeoFire – Frantic arcade action, unleash a bullet storm against your opponent and send the puck into their goal using speed and accuracy.
– NeoSmash – Smash through 100+ levels of classic brick breaker action brought bang up to date using an arsenal of awesome power ups.
– NeoTanks – Take on the AI in wave after wave of enemies or challenge friends over 100 arenas in a fight to the death.
– NeoCycles – Multiple single player modes, battle opponents, battle time or battle space. Destroy your friends in intense 2P versus mode!
Forum Thread: NeoArcade – 4 arcade games in a retro style! (Crescent Moon)
---
Open Bar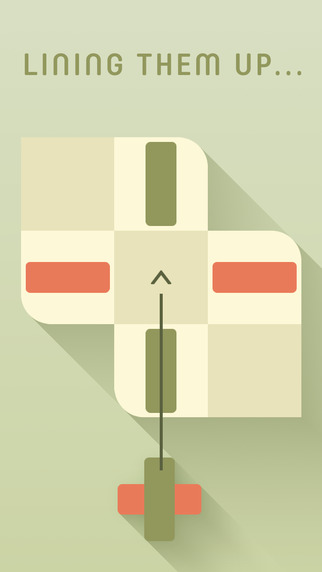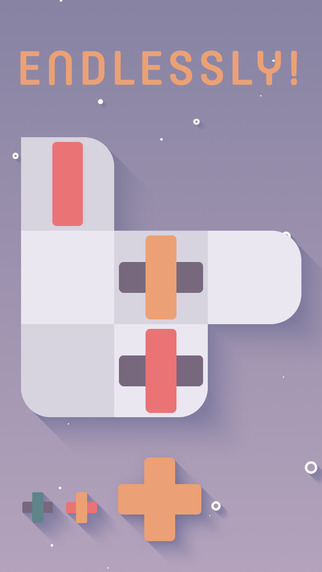 iTunes Description
Open Bar is a unique cocktail-flavoured puzzle to be enjoyed at all times. Explore an endless stream of addictive, shot-like puzzles. Earn rewards & unlock new cocktails.

* Super slick motion design animations
* A catchy soundtrack and refreshing sound FXs
* It's open bar! There's as much levels as you can handle
* Use a hint at any time if you're stuck
* No IAP: the cover charge grants you full access

Each (tasty) level is completed in 3 moves. Sounds easy? Don't worry, challenge will come your way, whether you have 5 or 50 minutes to spend.
Forum Thread: Open Bar – Keep 'em coming! (By Gingear Studio)
---
Osiris: Battlefield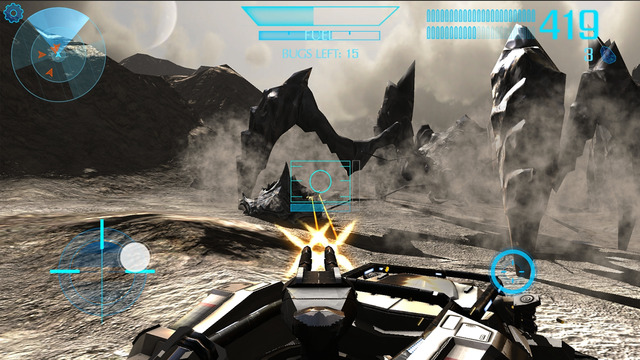 iTunes Description
Your outpost needs you, so suit up and get to the front! You are man's last hope against utter extinction on a distant colony base in the Osiris system. Hold this base at all costs and use anything you can to hold back the relentless alien threat.

-Epic survival gameplay. Survive as many days as you can protecting 8 immersive zones across your base colony. Search abandoned mines, protect giant power plants, or go deep into alien hives searching with your flashlight .
-Tons of vehicles and weapons to earn and unlock, each more powerful than the last. Load up your vehicle with ammo and missiles and get out there to destroy anything that has more than two legs!
-Ultra high resolution next gen graphics rendering. Dynamic lighting and shadows, specularity normal mapping, dynamic AI, reflective surfaces, the list goes on. Graphic settings are automatically optimized for your device.
Forum Thread: Osiris: Battlefield (by Fenix Fire)
---
Pocket Sheep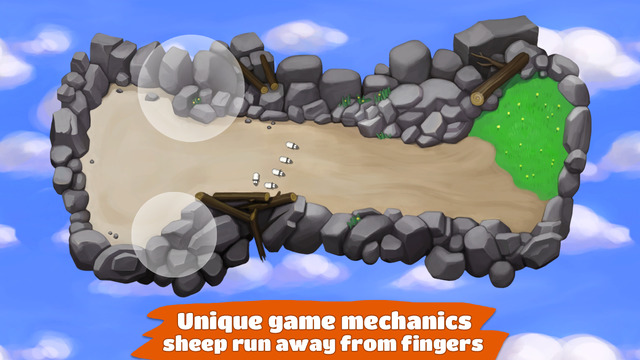 iTunes Description
Be a great shepherd! Guide a flock of tiny sheep through 30 beautiful hand-drawn levels – use your fingers to keep the sheep together and steer them to safe pastures. It's the simple, smooth and relaxing multi-touch game casual gamers will love.

Watch the sheep try to stick together, but panic when crowded. They're scared of your fingers and dangerous volcanoes. They wander around and get into trouble if left unattended.
Forum Thread: Pocket Sheep (by PinStudios, MB)
---
Pridefest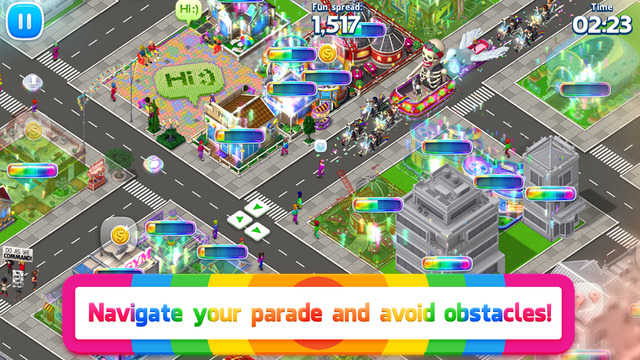 iTunes Description
Celebrate the LGBTQ (Lesbian, Gay, Bisexual, Transgender and Queer) community with Pridefest™, an interactive social-simulation game that empowers YOU to bring joy and color to your city and friends! As Mayor, it's your job to restore your city to its former glory by customizing shops, completing quests, making new friends, and running your own Pride parades. Choose your floats and navigate flamboyant parades in fun mini-games. The more creative and jubilant your parade, the more happiness you'll bring to the city, and the more of the city you'll unlock! Lead your parade with your own customizable avatar, join or form your own Club, and connect with other players to chat, visit each other's city, or hang out in your town square.
Forum Thread: Pridefest™ (by Atari)
---
Rhino Smash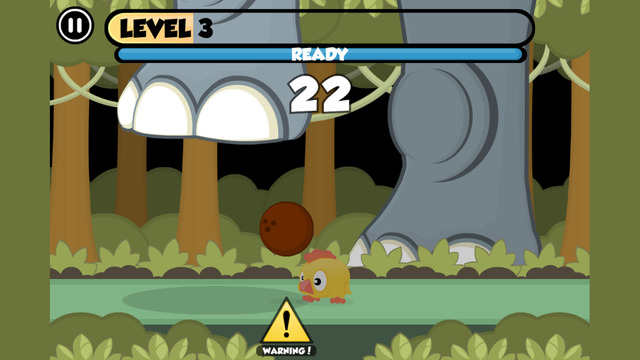 iTunes Description
Rhino smash – one tap adventure.

Do You like simple and endless games with nice graphic and animation? If answer is yes then this game is right for You.

Proudly developed by Deyan App. Thank You for playing.
Forum Thread: Rhino Smash (by Deyan Apostolov)
---
Ricochet Theory 2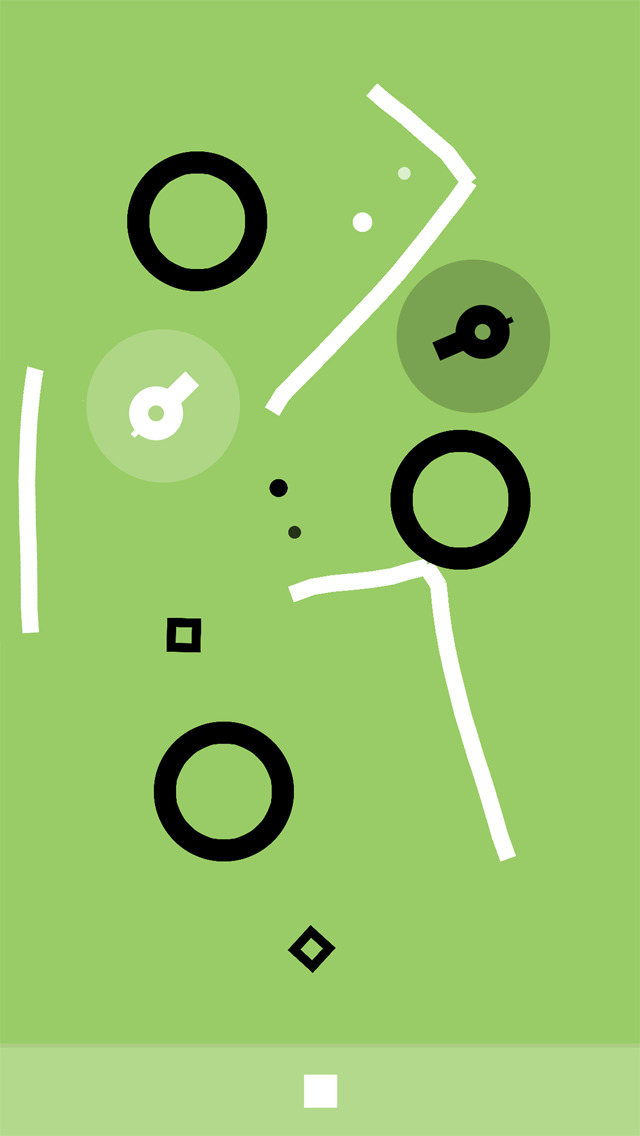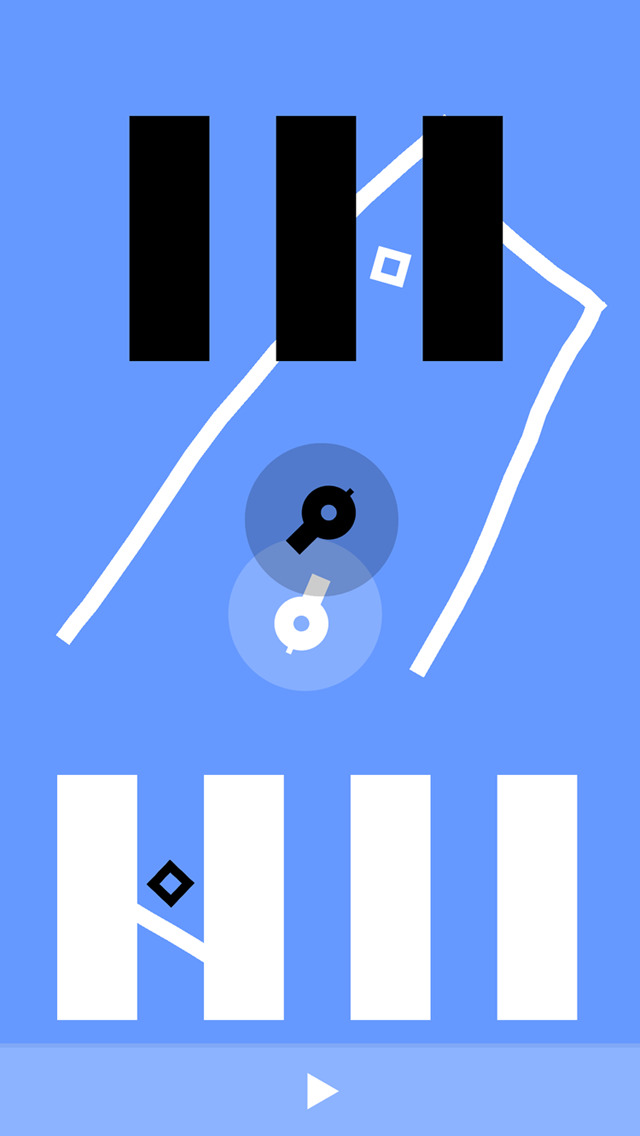 iTunes Description
Ricochet Theory 2 has arrived! Ricochet Theory 2 is still the same fun and simple physics game but now it has even more thought-provoking puzzles. This time around you will have much more control over the levels as you must draw your own lines and shapes to make the ball ricochet towards the goal!
Forum Thread: Ricochet Theory 2 (by Appdore, LLC)
---
Safari Chess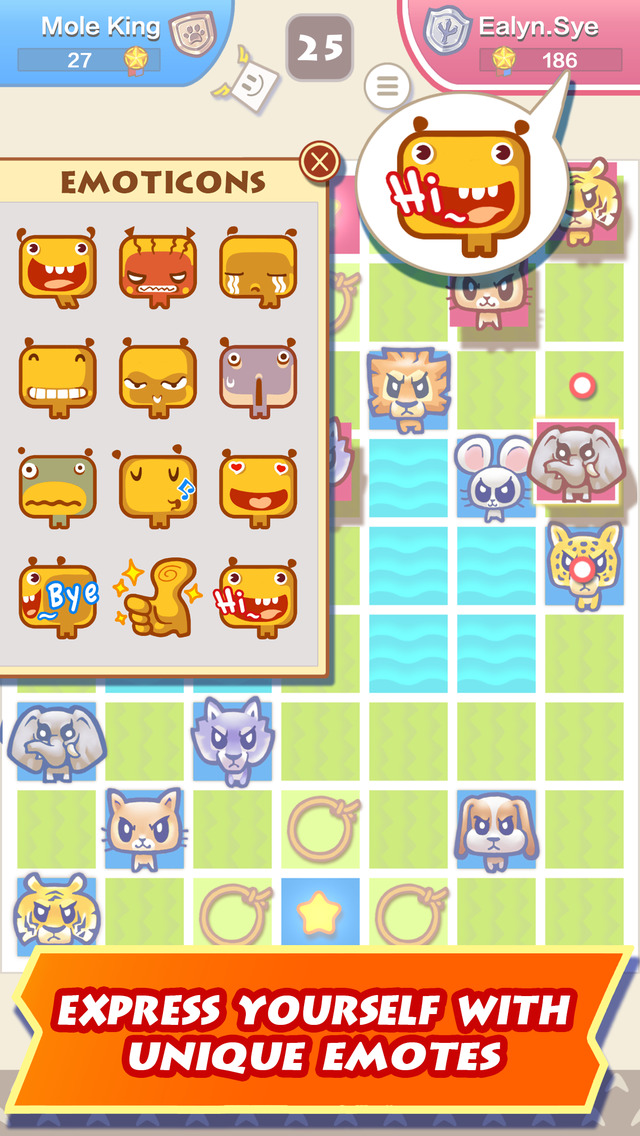 iTunes Description
Play 'Safari Chess' which is also commonly known as 'Animals/Jungle Chess' with anyone from all around the world. Play the multiplayer mode online with friends or try the single player mode to challenge and ultimately defeat the Dragon Master.

Smooth and appealing graphics, animation suitable for all age groups. With great sound finish to the game, it is definitely a highly polished game and worth checking out.
Forum Thread: Safari Chess (by Windigig)
---
Samosa: Runner Gunner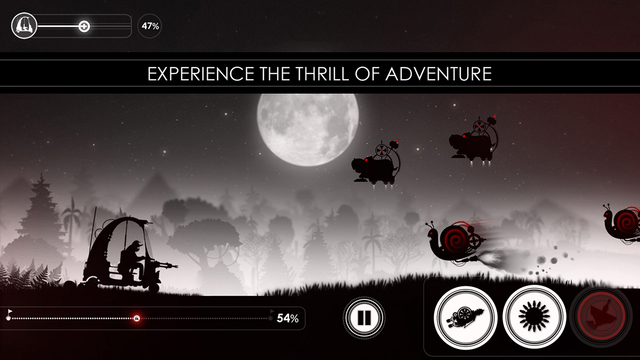 iTunes Description
Sam is an auto driver who lives happily with his pet chicken.
Osa is an evil scientist who wants to conquer the whole world for his own experiments.
When they both come face to face, it is going to be one epic showdown.

Play as Sam the auto driver and shoot at waves of Osa's minions. Its a fast paced auto runner shooter where you come against plenty of various enemies. The Auto you ride comes with some handy spells which when used correctly can be the difference between dying at the hands of the robots or burning them to the ground. When you think those minions are easy , the bosses wont let you through without a big fight.
Forum Thread: Samosa : Runner Gunner (by Madras Games)
---
Simply Knights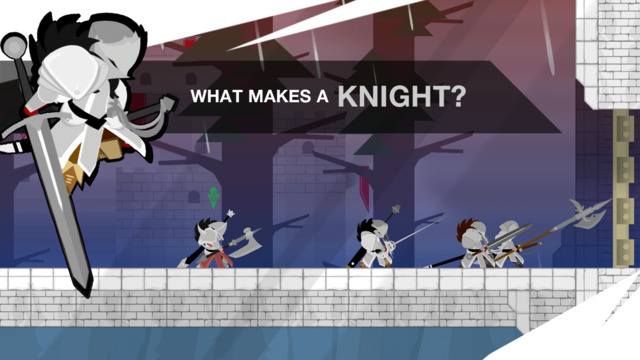 iTunes Description
It is the end of the Age of Stalemate and begins the Era of the Simply Knights!
Join the White Banner Knights! Equip your best armor and arm yourself for an epic battle against the Black Banner Legion.

In Knighttingham stands two mighty twin Kingdoms, the White Banner and the Black Banner. For many years, their equal power of knights prevent any conflicts of war. But as of recent, the White Banner's Champion and all her Knights went missing leaving the White Banner powerless. The Black Banner marches their Legion towards the now defenseless castle. Now its up to the people! Join the many brave heroes. Become a new Knight of the White Banner and pick up arms against the overwhelming odds of fighting your way into the heart of the Legion, the Black Banner King and his Champion.
Forum Thread: Simply Knights (by Fantasync)
---
Slide On Ice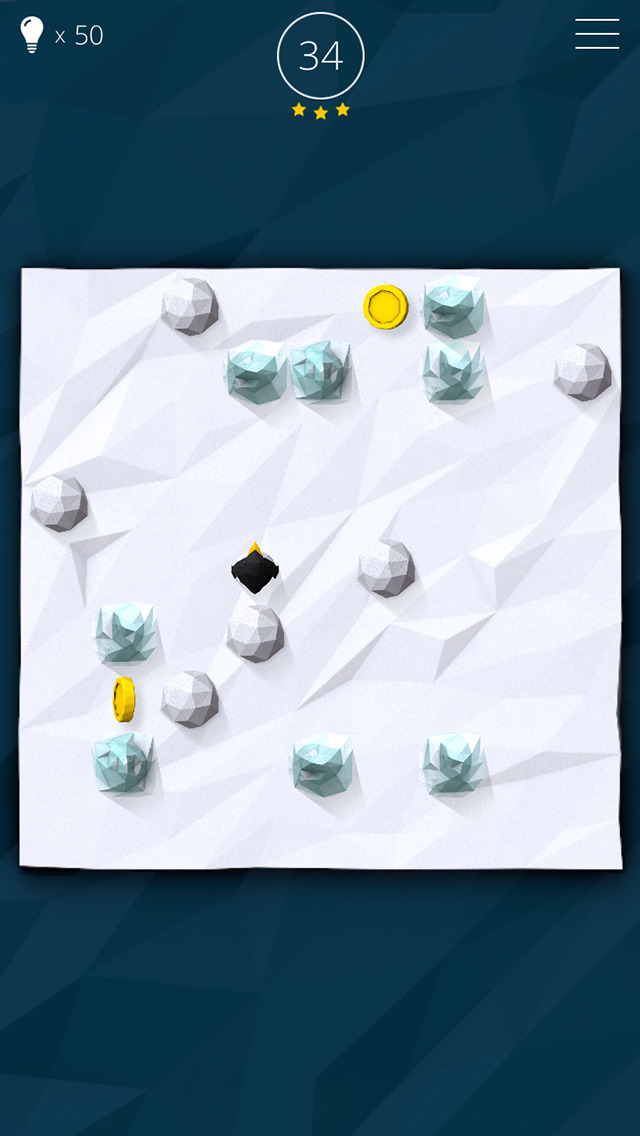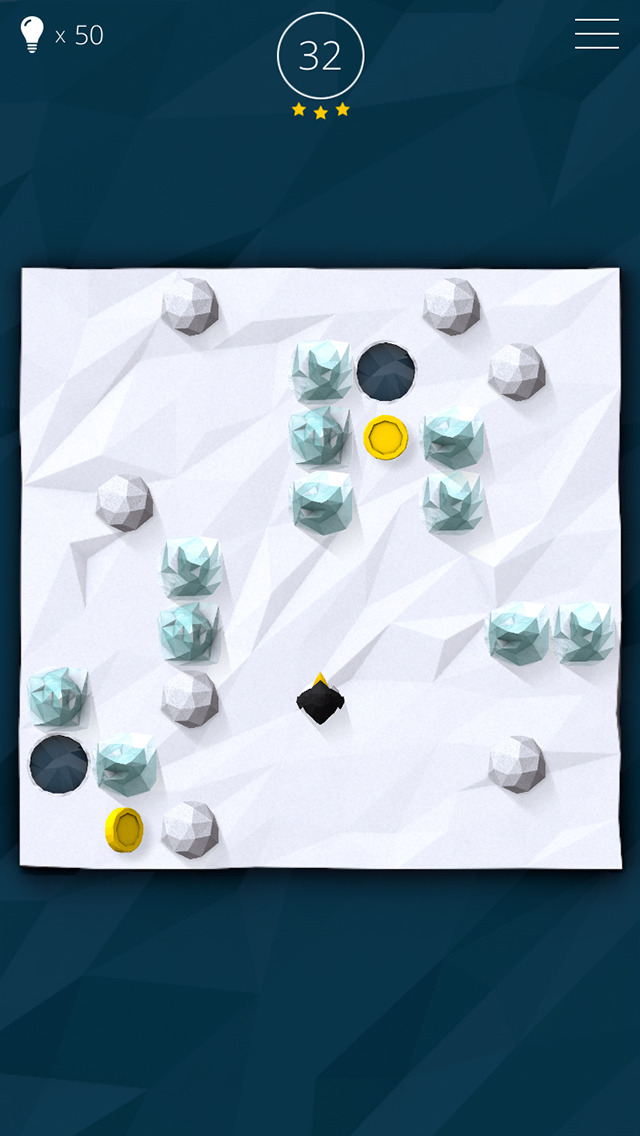 iTunes Description
The all-new, FREE brain-tickling puzzle game SLIDE ON ICE immerses you into the world of the little penguin. 45 tricky levels are waiting to be solved only by the smartest riddle-masters. Are you able to collect all the coins?

The game will drive you to the edge of madness! Who finds the solution first? Who's the smart brain among your friends and keeps all records?
Forum Thread: Slide On Ice (by Matthias Martin)
---
Super Awesome RPG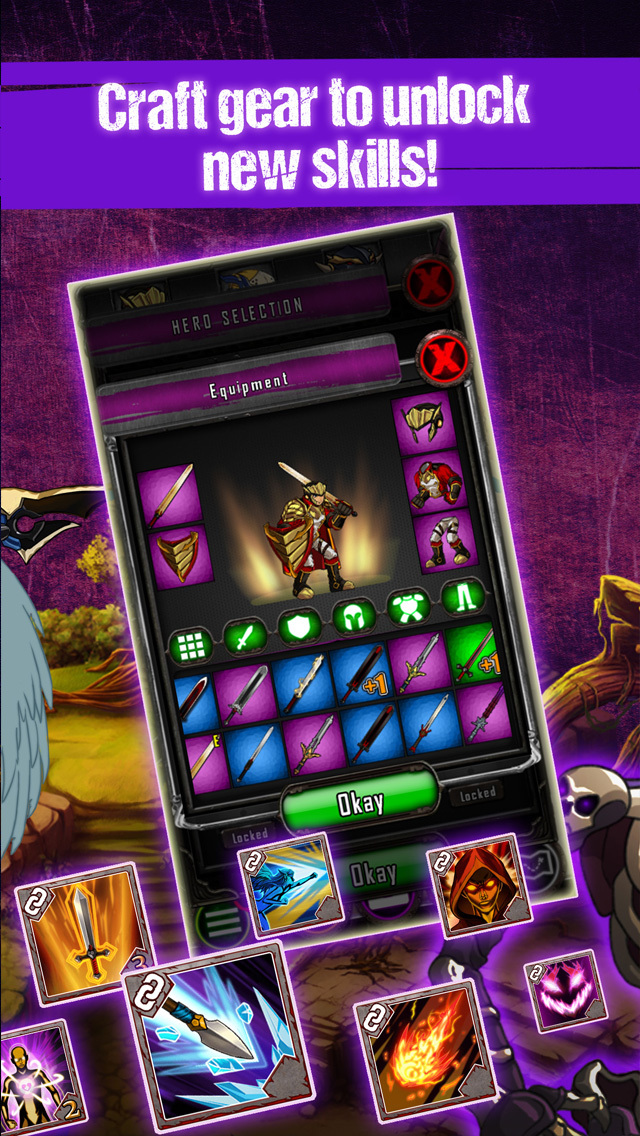 iTunes Description
Super Awesome RPG is an anime-themed tactical role-playing game, with a card game-style combat system designed especially for playing on the go. It offers a twist wherein actions come from what equipment your heroes wear, and executing attacks is done through a strategic battle board.

Join these unconventional heroes on a super awesome quest for riches by fighting dozens of enemy classes and bosses in an ever-expanding world! New friends join the party along the way, unlocking new playing styles and sidequests specific to them. Collect and craft new equipment and pets to gain the advantage in battle.
Forum Thread: Super Awesome RPG (By Boomzap)
---
Super Bike Hill Climb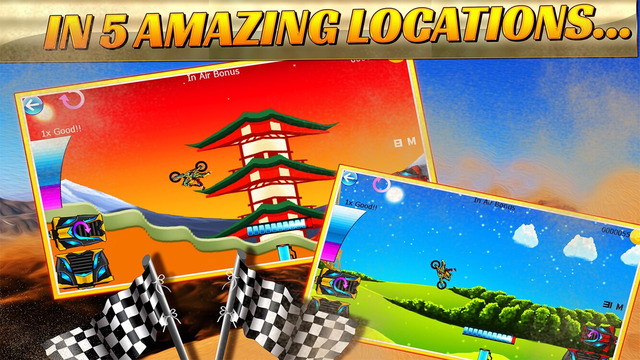 iTunes Description
Drive your bike through amazing cities and perform stunts in this simple and awesomely-paced physics-based game.

Touch the accelerate and brake button to carefully navigate your way through the treacherous roads on your super bike. Use the front flip and back flip buttons to perform wheelies as you go further than every before.

Perform STUNTS, Gain POINTS, Improve your License and unlock new cities.
Forum Thread: Super Bike Hill Climb (by Digital Tree Games LLP)
---
Super Phantom Cat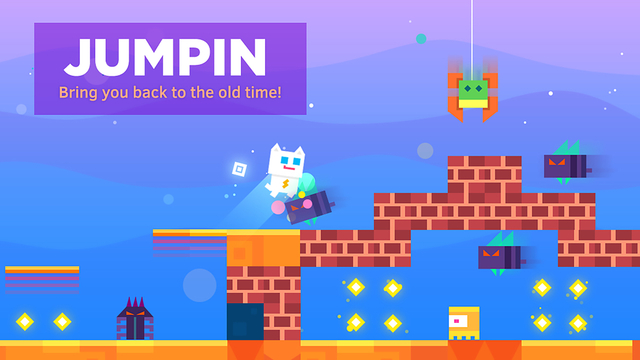 iTunes Description
Super Phantom Cat is a brand new old-style arcade game, try to find your way out in different galaxy by uncovering hidden paths and collect data to unlock new characters.
Forum Thread: Super Phantom Cat (by Veewo Games)
---
Toot'z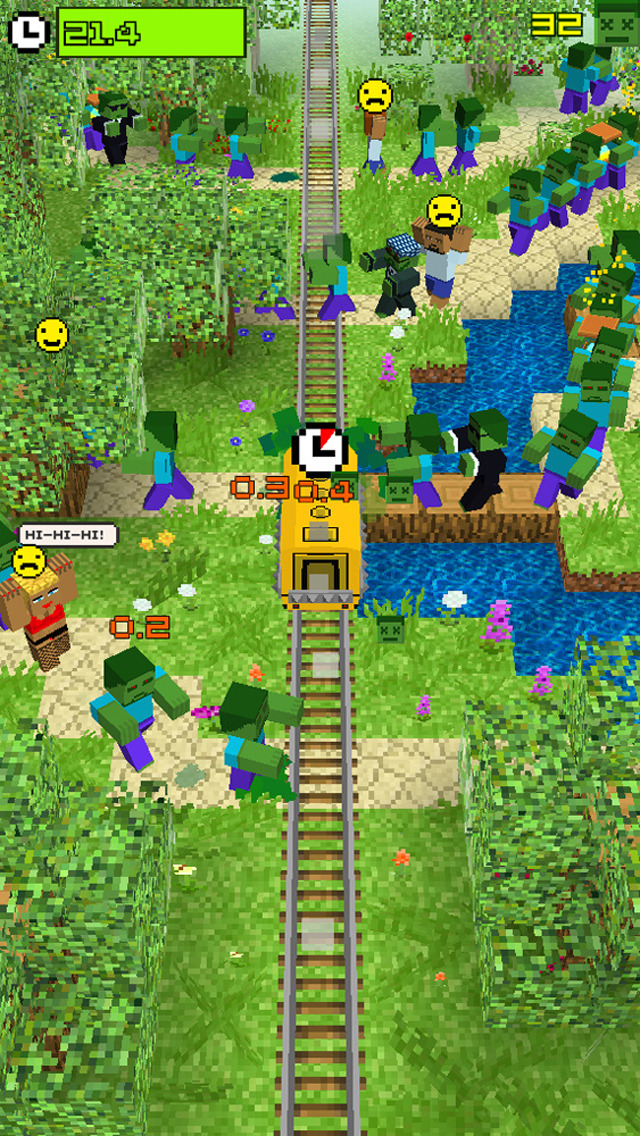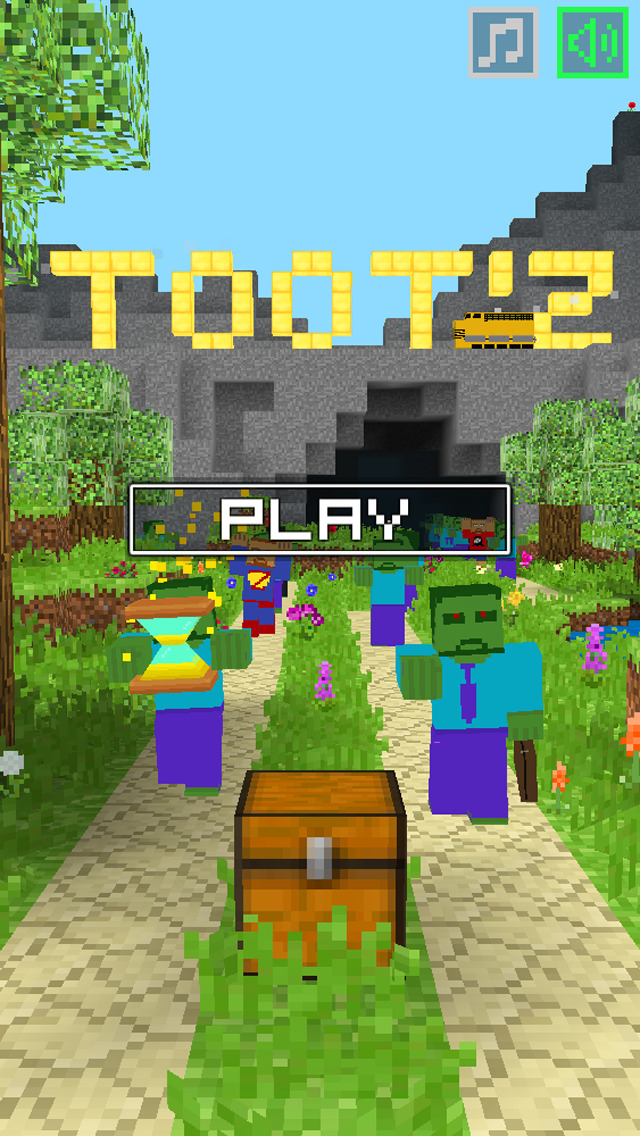 iTunes Description
Dear friend, our bright and cubic world is flooded with mindless zombiez and equally mindless humanz. And nothing helps. We tried everything: weapons, poison, acid, hot burritos, molded cheese, Russian rap, even cookies! It was all in vain.
It was said in an ancient prophecy: "There will come a King of Chariots of Iron, and cleanse each and every pixel corner of the world from evil!"
But he did not come.
And, well, we've got you. So you're going to do this, right? 🙂
Forum Thread: Toot'Z (By YAHOR TSIMAFEYEU)
---
Twin Stars – Dancing Run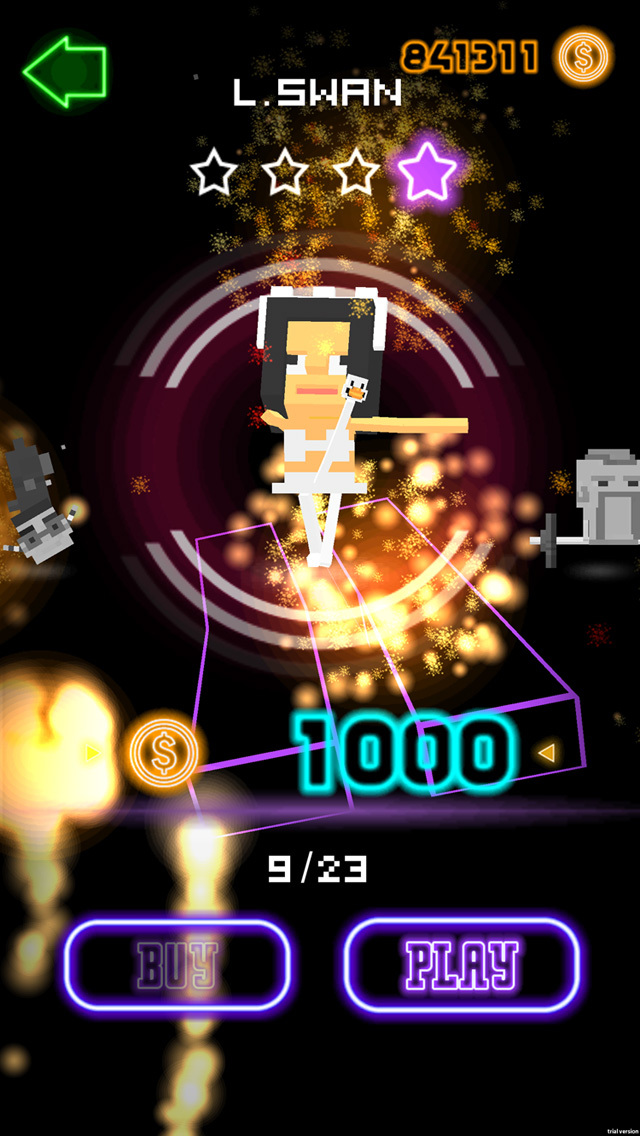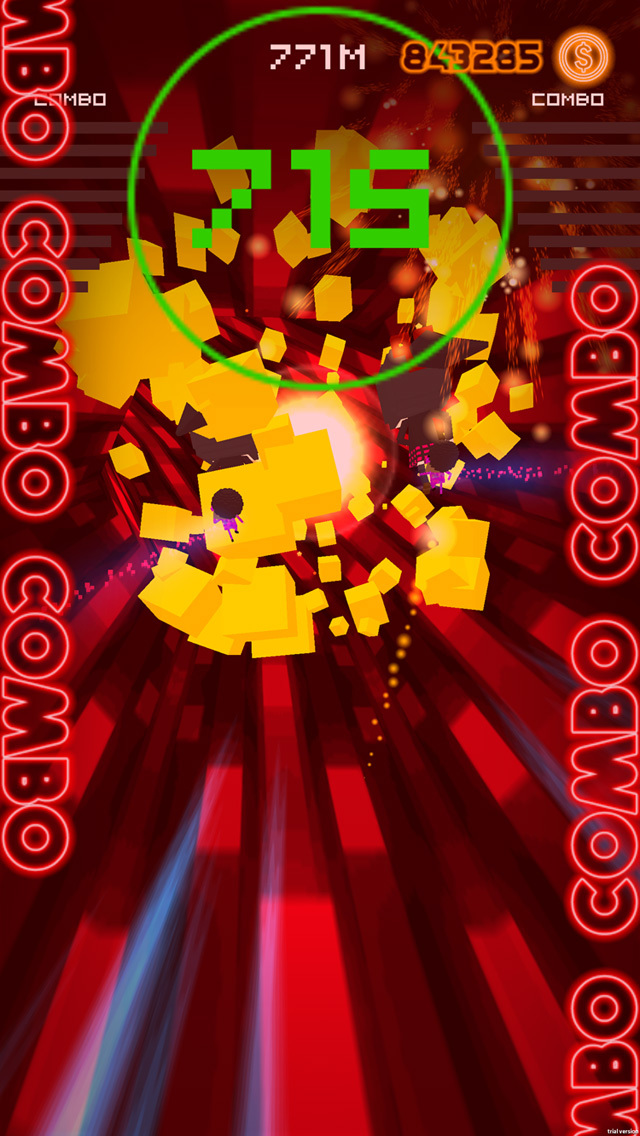 iTunes Description
▶ Music with dancing and jump run!!!
▶ Skilled separate control left and right brain training.
▶ Unstoppable fast-paced of distinctive characters.

– Twin control with separate left and right character.
(It is a good to control with both hands. Please jump left and right separately!)
Forum Thread: Twin Stars – Dancing Run (By OkidokiGames)
---
Zombie Intern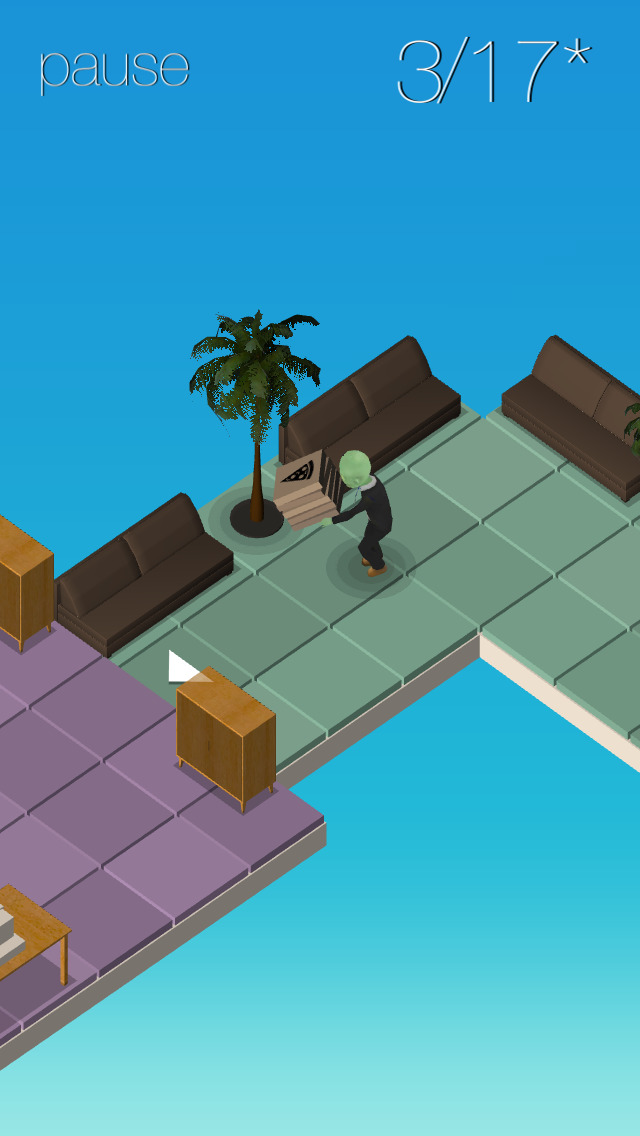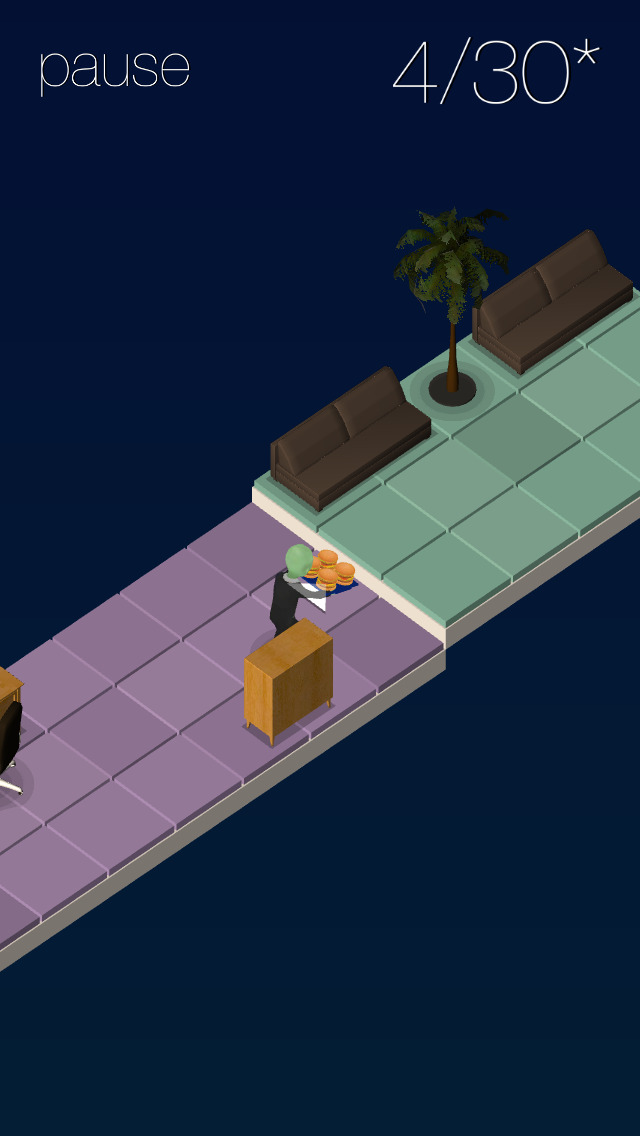 iTunes Description
Here at Company Incorporated, we don't fear the working dead!

As a Zombie INTERN, you will support* our team's operations by making sure office supplies are properly distributed throughout the workplace.

The ideal candidate should be able to navigate tight office spaces without bumping into things.
Forum Thread: Zombie INTERN (by Pronetis)
---