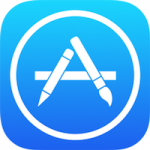 As Apple does whenever international exchange rates change, they're re-jiggering the prices of apps in territories where the exchange rates have gotten out of whack. This particular round includes price increases in Canada, Israel, Mexico, New Zealand, Russia, Singapore and South Africa. New prices should go into effect inside of the next 72 hours.
As our sister-site MacRumors points out, some of the increases are pretty substantial:
In Canada, for example, Tier 1 pricing will increase to $1.39, a 20-cent rise over current $1.19 pricing. That means a $1 app on the U.S. App Store will now sell for $1.39 on the Canadian App Store.
There's also a PDF document showing the new price tiers for the rest of the regions. If you've got iTunes credit in any of these areas, it's probably a good idea to spend it now as you're going to get significantly less bang for your buck inside of a few days. Before getting too worked up about this, realize anger in Apple's direction is misplaced- They're just reacting to the often confusing world of international currency exchanges.
[via MacRumors]