Hello everyone, and welcome to the year! It's time once again for our look back at the noteworthy updates of the last seven days. Well, with the App Store still slowly thawing out last week, it was another quiet one, which means we don't have a whole lot to talk about today. Still, there were a few updates that trickled out, so we'll be taking a look at them. Don't worry, next week will be big, I'm sure. Of course, you can keep an eye out for updates yourself using AppShopper Social (Free), the watchlist in the TouchArcade App (Free), or by participating in the TouchArcade forums, but this weekly summary is here to fill in the things you might have missed. Let's dig in!
Subway Surfers, Free The Subway Surfers are back in Hawaii, and you know what that means: it's time to find another immediately recognizable aspect of the culture to make a theme out of. This time, it's Tiki masks. As you travel along the tracks surrounded by lava and shipwrecks, try to collect the Tiki Masks on the tracks to earn prizes. You can earn a new outfit for Izzy, and I doubt I'm spoiling much by telling you it's a Tiki outfit.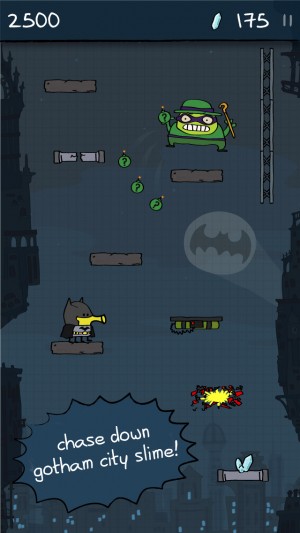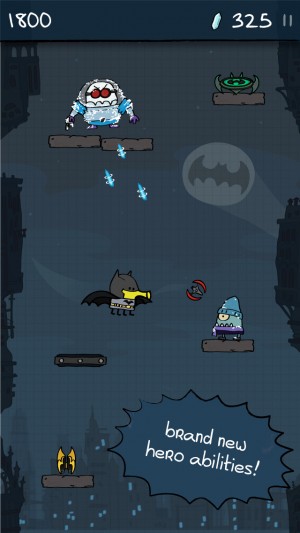 Doodle Jump DC Super Heroes, Free I can't believe this is still only a Batman game. C'mon, friends, I know Batman's gallery of rogues is one of the best around, but it's okay to leave some of them for later and get to another hero, already. Anyway, this update adds Poison Ivy and her minions to the game. Her bark may be worse than her bite, but in this case, that's the worse outcome. Sorry, I tried.
hocus., $0.99 Intriguing puzzle game hocus. gets a level editor with this update, along with a few extra features that take advantage of it. You can make and share your levels, play random levels, or challenge yourself against the best user-created levels. The ranking depends on user ratings of the levels, so make sure to rate them after you play them. With this week being as slim as it is, I think this will do for the coveted Update Mondays Most Spider-Mans Of The Week award, but it's certainly the Ben Reilly of said awards.
Disco Ducks, Free Yes, this week is so threadbare that I'm allowing the Disco Ducks back into these hallowed halls once more. But you know, it's at least for a good update. This new version adds multiboss levels to the game where you have to take on multiple bosses in one go. It also adds the ability to play in landscape mode, and of course, a batch of new levels to bring the total up to 410. If you're hurting for coins and are well-connected, you'll be happy to see that you can now earn extra money when your friends complete their daily quests. Bother them frequently about it. What could possibly go wrong?
Shooty Skies, Free Alright, Shooty Skies makes the scene this week with… bug fixes. Are you kidding me? Are we so desperate for something to include that we're allowing an update with a few bug fixes in? Fine. The Christmas Sleigher character unlock wasn't working, and it is now. Bad guys were sometimes appearing on the edge of the screen, but they won't now. And hey, stability improvements. Sorry, friends. I'm sure the developers busted their butts getting this batch of fixes out in timely fashion, but it's hard to dress it up for Monday morning reading.
Pandemic: The Board Game, $4.99 This update technically should have been in last week's article, but I missed it, so here we go. Pandemic: The Board Game added the On The Brink: Virulent Strain challenge IAP, which for $1.99 gives you eight new epidemic cards. It also adds a bunch of new languages to the game. Some players appear to be having issues involving crashes with this version, however, so caution is advised.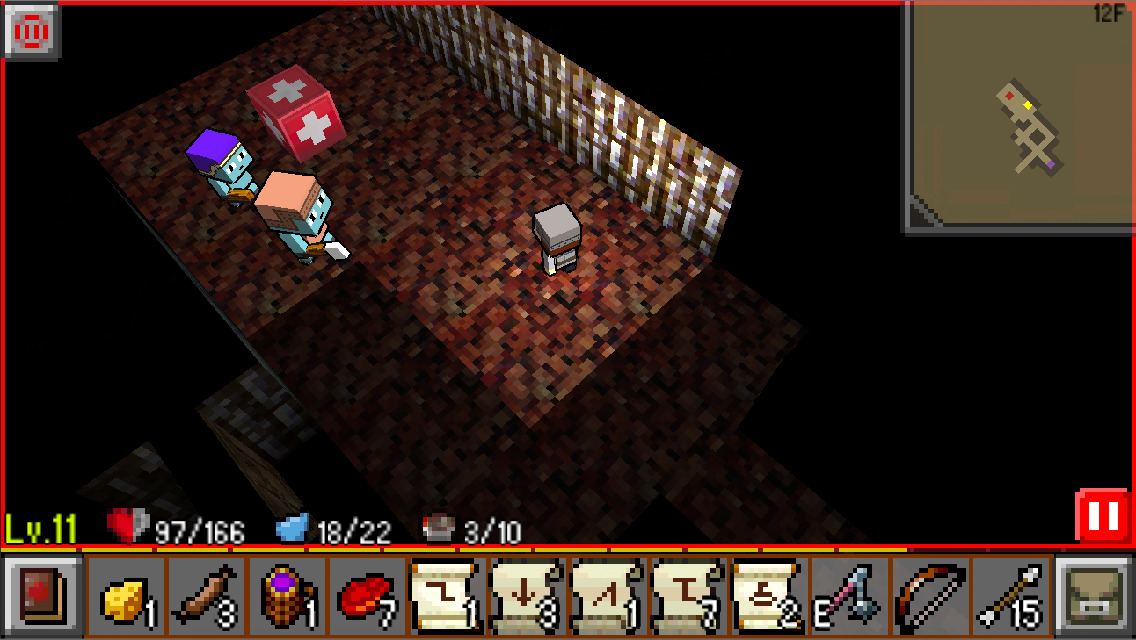 Rogue Saga, $0.99 It's a little blasphemous, I know, but I haven't actually tried Rogue Saga yet. For what it's worth, it seems like it has a well-intentioned developer behind it, unlike all those other games with their evil, mustache-twirling, fiend developers. As such, this update is largely in response to player requests. There's a new crafting system for making items, a new barbarian class with its own sub-weapon, auto-rotation support, different faces for each class, and a bevy of bug fixes.
Bandit's Shark Showdown!, $4.99 Dolphins, man. They're hunting me, I swear. Bandit's Shark Showdown! is the follow-up to Shark-Eaters, so if you enjoyed that game, please do check this one out. This update improves the game's AI, offers better "dolphin dynamics", and adjusts the difficulty curve a little bit. Presumably that last bit is to try to make the game a little more approachable. Wait, did you hear that? Uh oh, I think Ecco finally found me. Gotta go!
That about wraps it up for last week's significant updates. I'm sure I've missed some, though, so please feel free to comment below and let everyone know if you think something should be mentioned. As usual, major updates will likely get their own news stories throughout this week, and I'll be back next Monday to summarize and fill in the blanks. Have a great week!