Hey folks! As you all know, it's the big iTunes freeze right now, which means that no new games are being released until the 29th. Normally that would mean no Out Now this week, but as it turned out there were quite a few noteworthy new games released since last week's Out Now post and now, so I figured why not keep our weekly tradition rolling and do a special edition Out Now of some of the new stuff that hit before things froze up. Now this isn't everything new that's come out, as there's just so much, but the noteworthy stuff that seems to have generated the most interest in our forums. If you know of other new games that have come out, feel free to list them in the comment section below.
---
Blown Away: Secret of the Wind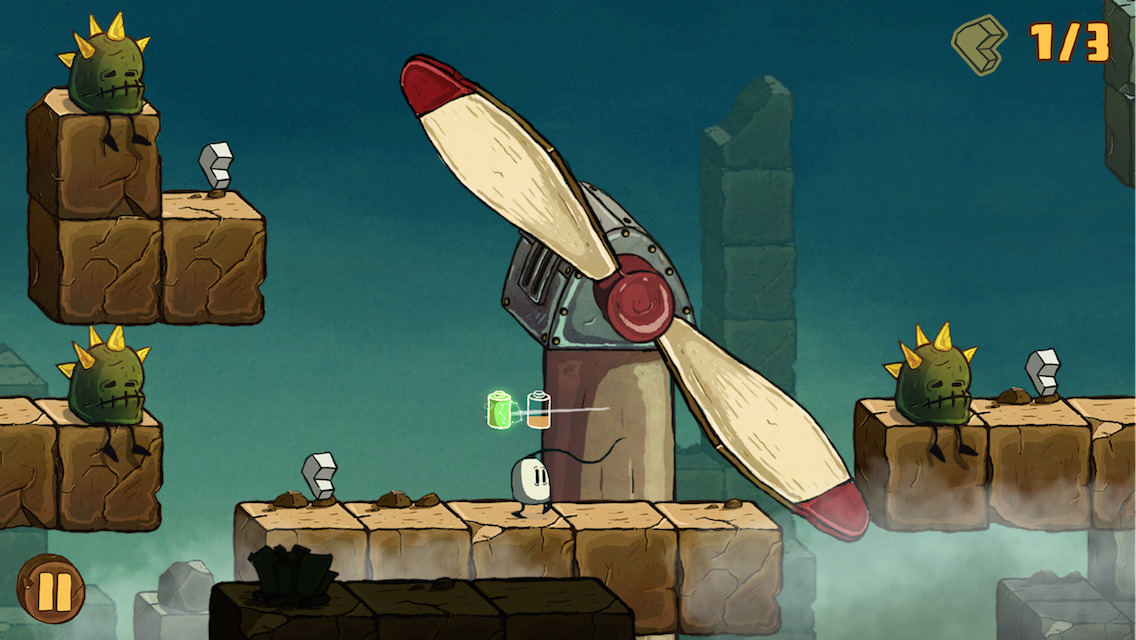 iTunes Description
"Hendrik is a schlimazel! One last hair on his head, and a pair of teleporting shoes, are all he has left. Everything else was blown away by the wind. Let yourself get carried away and and find the scattered remains of Hendriks house. Charge your batteries and teleport Hendrik through the ever-moving levels.

visit 120 levels/stages in four different worlds
teleport over chasms, past obsatcles and through walls
collect all parts of the lost house and find out the secret behind the wind
Upgrades! Throught the game, you will enhance your abilities and new gameplay possibilities
will emerge
fair trade! All 120 level are included and there are no in-app purchases
Forum Thread: Blown Away: Secret of the Wind (Black Pants Studio GmbH)
---
Evolution: Heroes of Utopia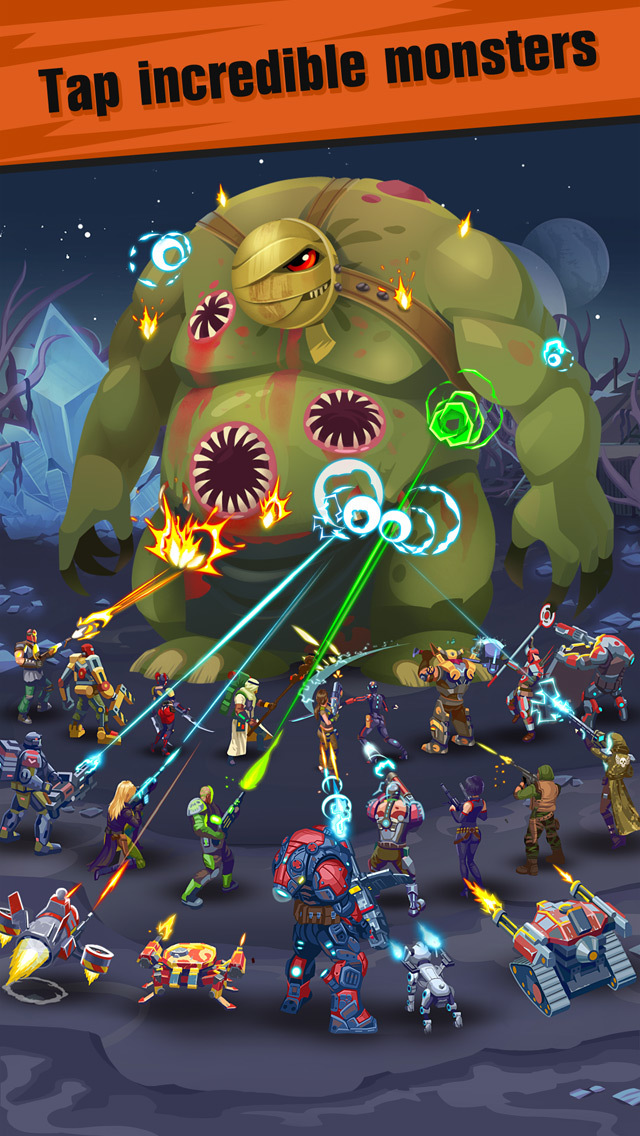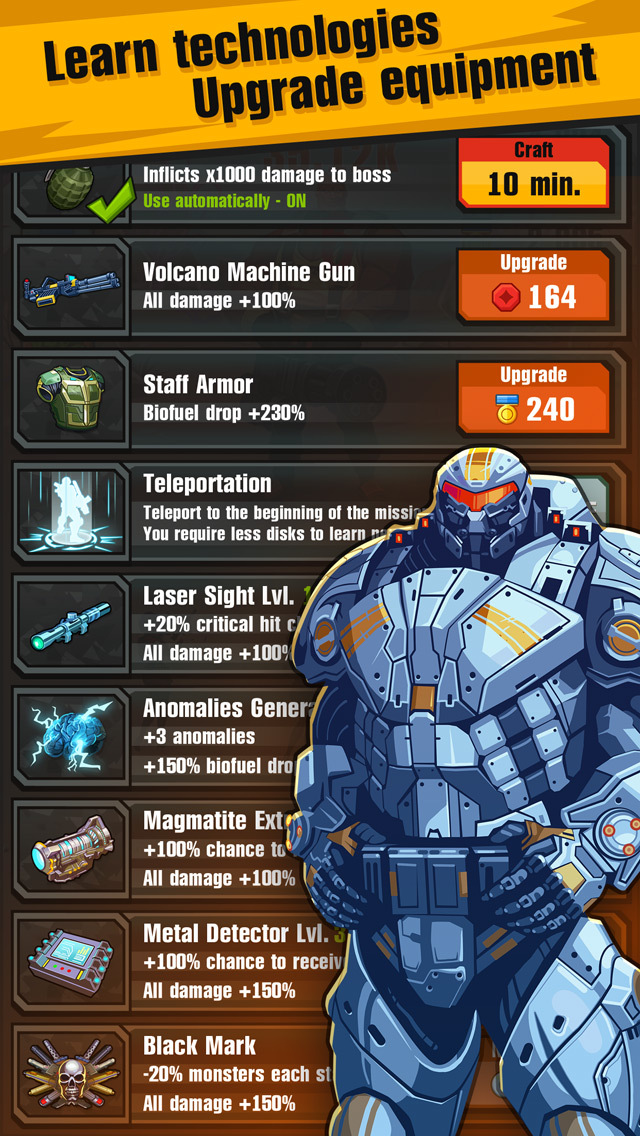 iTunes Description
Heroes of Utopia is a game of a new generation, designed in the style of a revolutionary new genre, the "RPG-clicker". Its easy to learn and lets you quickly plunge into a vast world full of adventure and intrigue, dangerous enemies and various weapons, sinister plans and epic bosses! As you try to rescue Utopia, you will encounter five unique factions, learn dozens of different technologies, learn how to create weapons and possess psychic abilities. But most of all you will meet the twenty legendary heroes of Utopia, which are the only hope for saving not only your friends, but also the entire galaxy!
Forum Thread: Evolution: Heroes of Utopia (By MY COM)
---
Flight Unlimited 2K16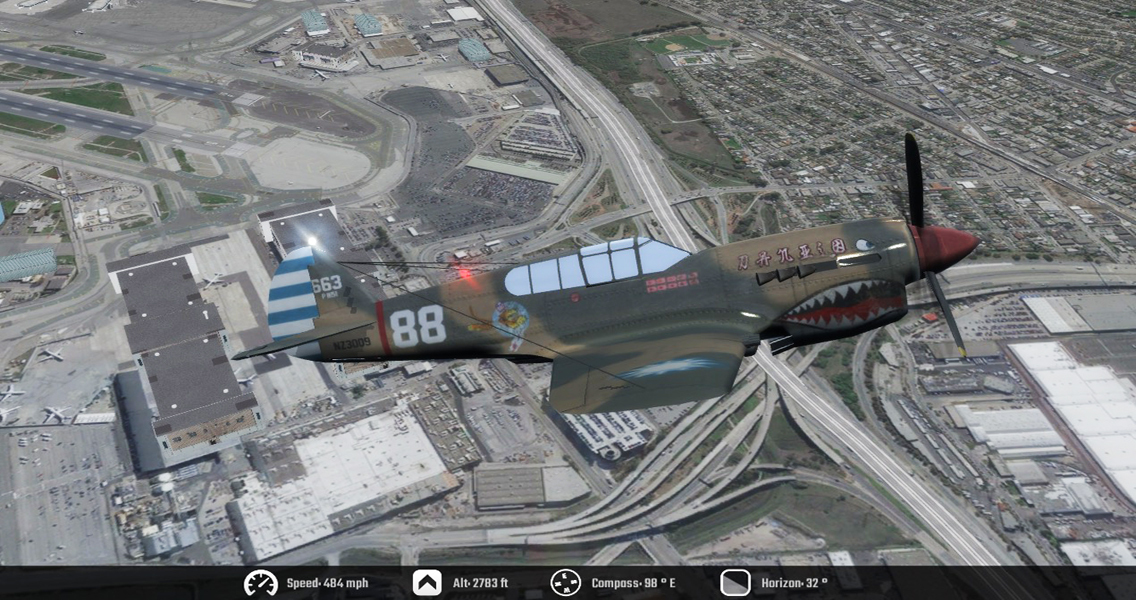 iTunes Description
Soar across the beautiful skies of the San Francisco bay area in Flight Unlimited 2K16. Flight Unlimited utilizes advanced streaming technology to provide some of the best visuals in mobile gaming. The HD scenery is a first in mobile flight simulation and covers an area over 10x larger than its predecessor.

Over two years in the making, Flight Unlimited has been redesigned from the ground up

The game features Ultra high definition satellite imagery of the San Francisco Bay Area and Switzerland. Never before has this level of detail been provided in a mobile Flight Sim. Flight Unlimited is pushing the limits of graphics on mobile devices. Buzz the Golden Gate Bridge, take a fly-by of Alcatraz, scream past Levi Field, and even take a look at the future home of the world champion Golden State Warriors.
Forum Thread: Flight Unlimited 2K16 (by Flight Systems LLC)
---
Geometry Dash Meltdown
iTunes Description
Prepare for a new Geometry Dash adventure filled with more spikes and monsters than thought possible! Flex your clicky finger as you jump, fly and flip your way through dark caverns and spiky obstacles.

Game Features
• Rhythm-based Action Platforming!
• Three unique levels with music from F-777!
• Unlock unique Meltdown icons and colors to customize your character!
• Fly rockets, flip gravity and much more!
• Use practice mode to sharpen your skills!
• Challenge yourself with the near impossible!
Forum Thread: Geometry Dash Meltdown (by RobTop Games AB)
---
One Day: The Sun Disappeared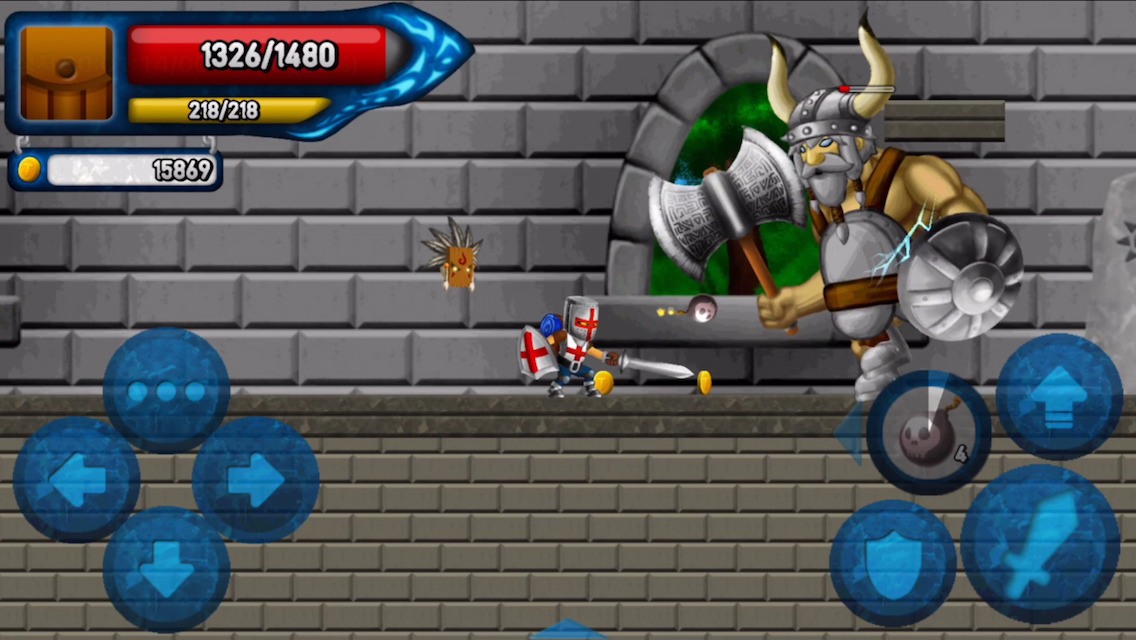 iTunes Description
– The Story –

One day, the Sun disappeared

The world is about to turn into a ball of ice and something has to be done!

A boy starts on a journey to find the Sun and bring it back!
Forum Thread: 2D Action Platformer 'One Day The Sun Disappeared'
---
Pig Wing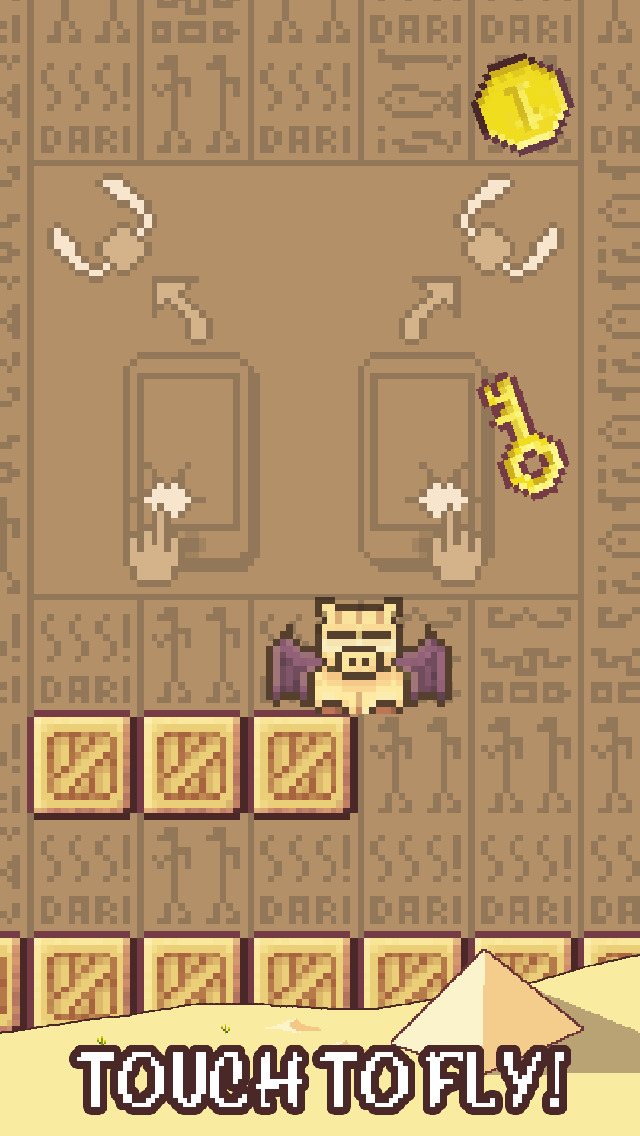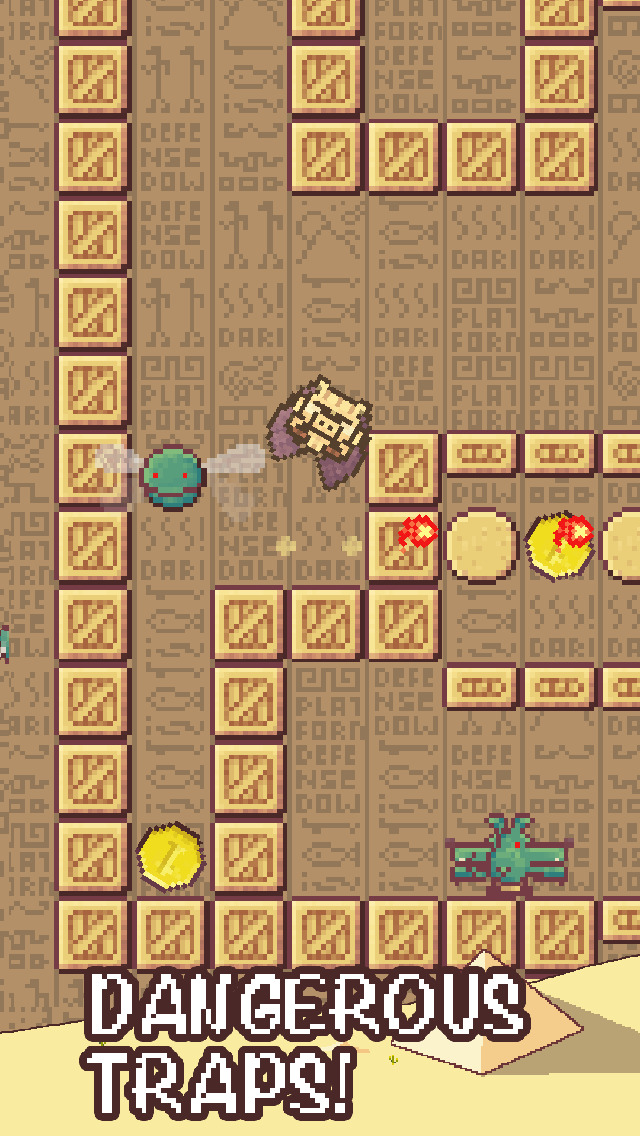 iTunes Description
Pig got a wing!
(It looks like a bat. But it is not.)

In the pyramid, a pig finds wings. All he has to do is find a way out. But, of course, there are traps and guardians. Normally, It is impossible to exit. But, now, there is no problem. Because the pig got wings! Let's make it to the end!
Forum Thread: Pig Wing – by ParkPill
---
Reiner Knizia's The Confrontation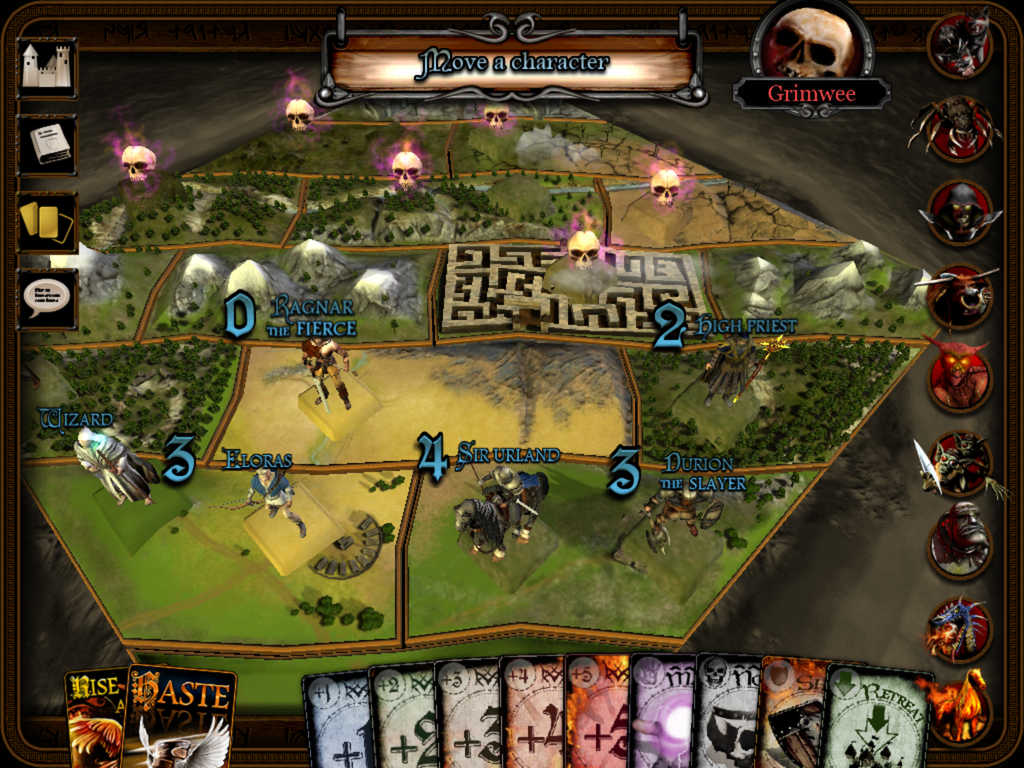 iTunes Description
A turn-based strategy game pitting two players of Light and Shadow against each other with asymmetric forces and hidden units.

For Light to be victorious, the player must sneak the Prince to the Shadow Stronghold. Shadow, on the other hand, is tasked with finding and defeating the Prince (Or moving 3 characters into the Light Capital).

Like many of Reiners designs, The Confrontation can be played casually between beginners or as deeply as master level chess: its up to you and your opponents!
Forum Thread: Reiner Knizia's The Confrontation (by Offworld Games)
---
Respite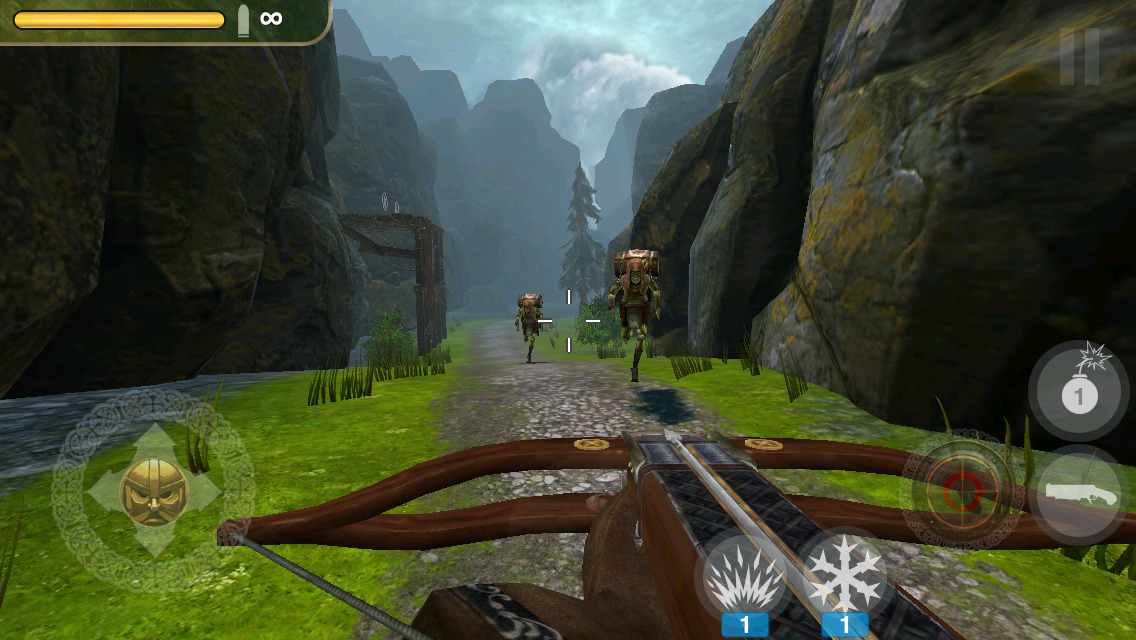 iTunes Description
An Epic Action packed and Story driven Shooter is at your fingertips now!

-Immersive story-
After the Dark Lord launched his attack onto this world many races became corrupt. You are on the quest to claim the dwarven artifact and find a way to defeat one of Dark Lords trusted Dragons who is leading this offensive!
Forum Thread: Respite – Epic Fantasy First Person Shooter
---
Squareface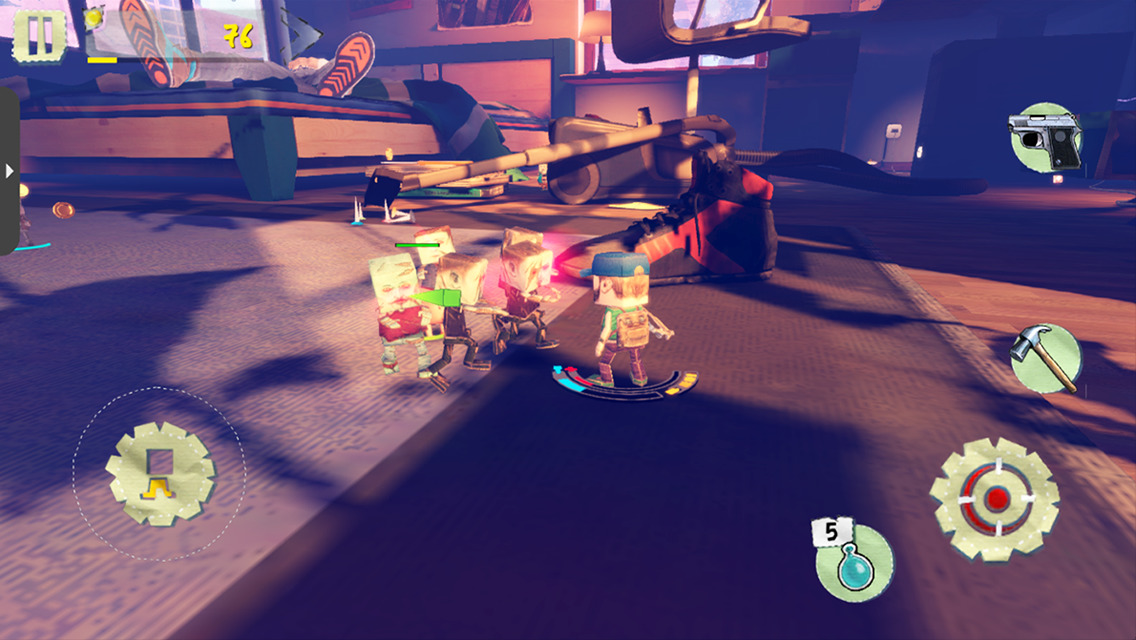 iTunes Description
Squareface is a premium 3rd-person action adventure game designed for iOS.

Your square-faced, cool, adventurous, paper character finds itself in an unknown and very engaging universe and has to uncover the mystery of the cardboard, paper figurines. The character will learn great skills to master the environment and to confront its arch nemesis in an intriguing and suspenseful action story.
Forum Thread: Squareface (by VAN CUBO)
---
Tap Tycoons – Country vs Country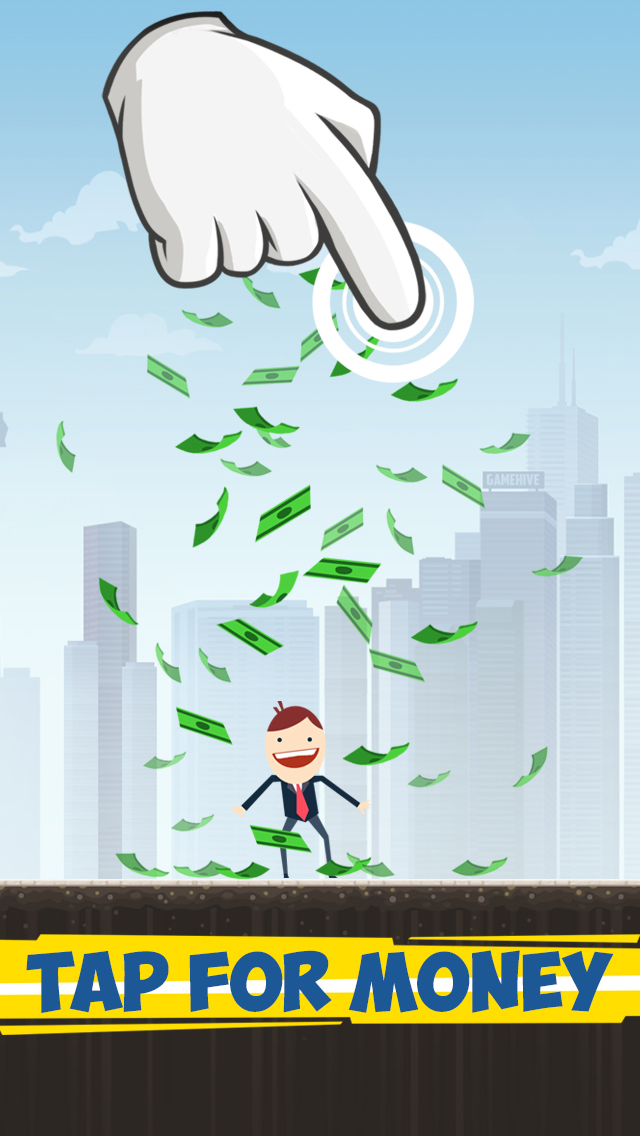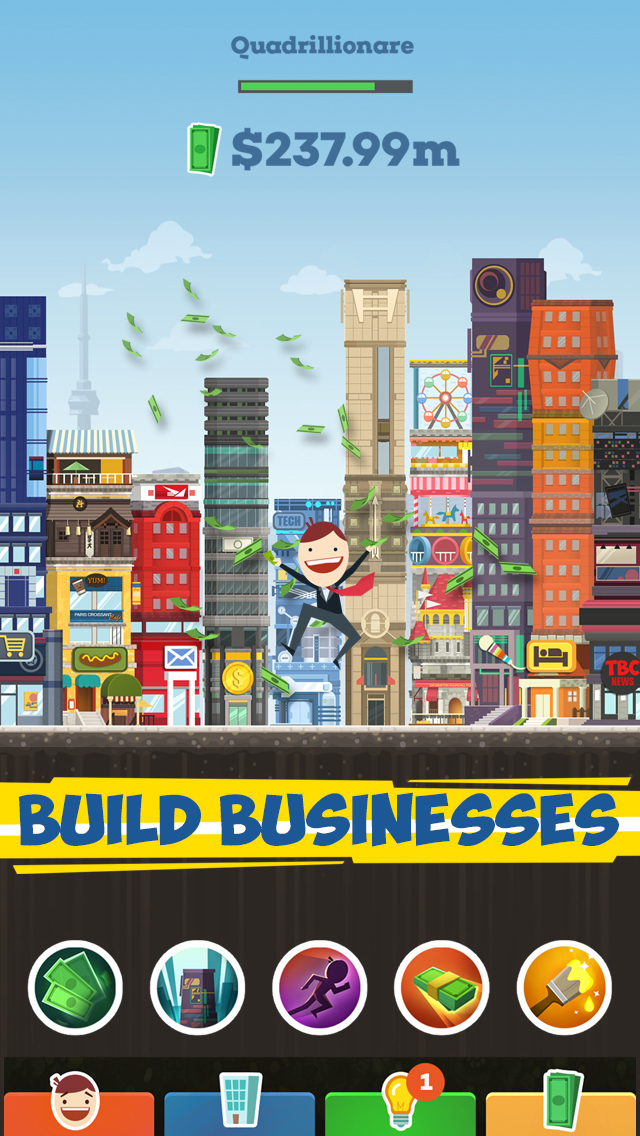 iTunes Description
From the developers of Tap Titans, comes the worlds first country vs. country incremental game! Are you ready to lead your country to world domination?

Tap to create money out of thin air and earn enough money to invest in your businesses. Shape your multi-industry conglomerate by building and upgrading your businesses. Dont worry, we are living in the 35th century here. You will get to invest in some mind-boggling technologies such as the anti-gravity fork, luggage shrink ray, and the holographic window view!

Armed with your Mega-dollar Empire, you will join forces with your fellow countrymen to compete globally. Every week, only the countries with the most powerful businesses will earn glorious medals and valuable rewards.
Forum Thread: Tap Tycoon – Country vs Country
---
Total Drive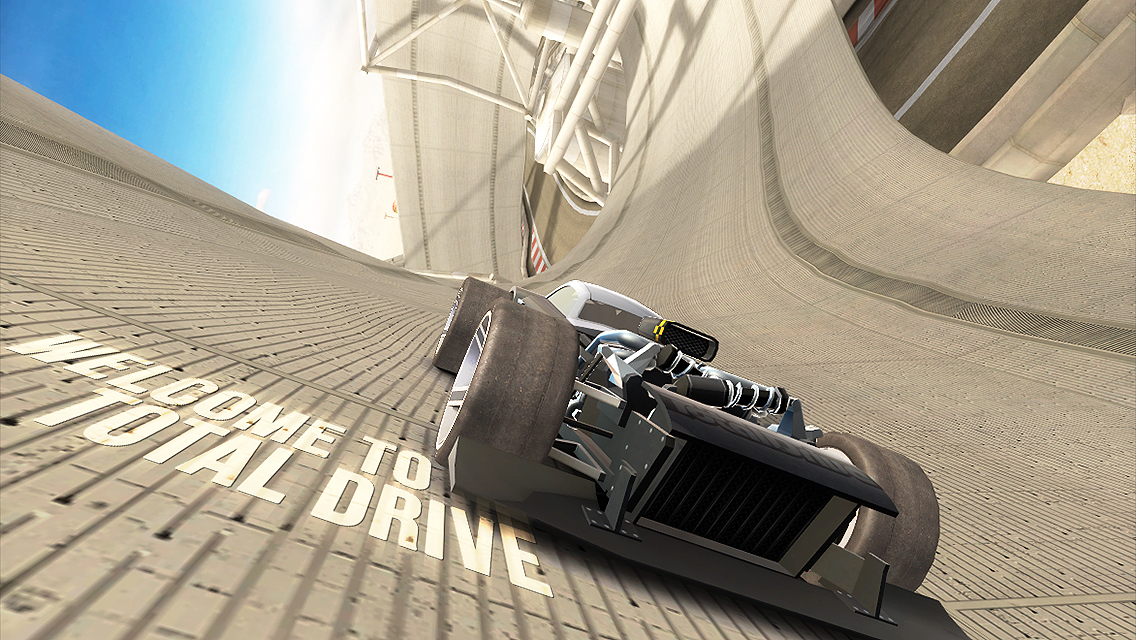 iTunes Description
Total Drive is a 3d racing arcade with multiple racing tracks. Get the perfect time and be on the top of the list.

The basic idea of Total Drive is unique tracks. The main part of the track has constant difference in height, angle and direction. During the game, you need to control the car and try to find the perfect place for entering the turn.

The player has the opportunity to get more upgraded version of the car called as "TotalDrive car mode".
Forum Thread: Total Drive (By Hleb Siutsou)
---
TrainCrasher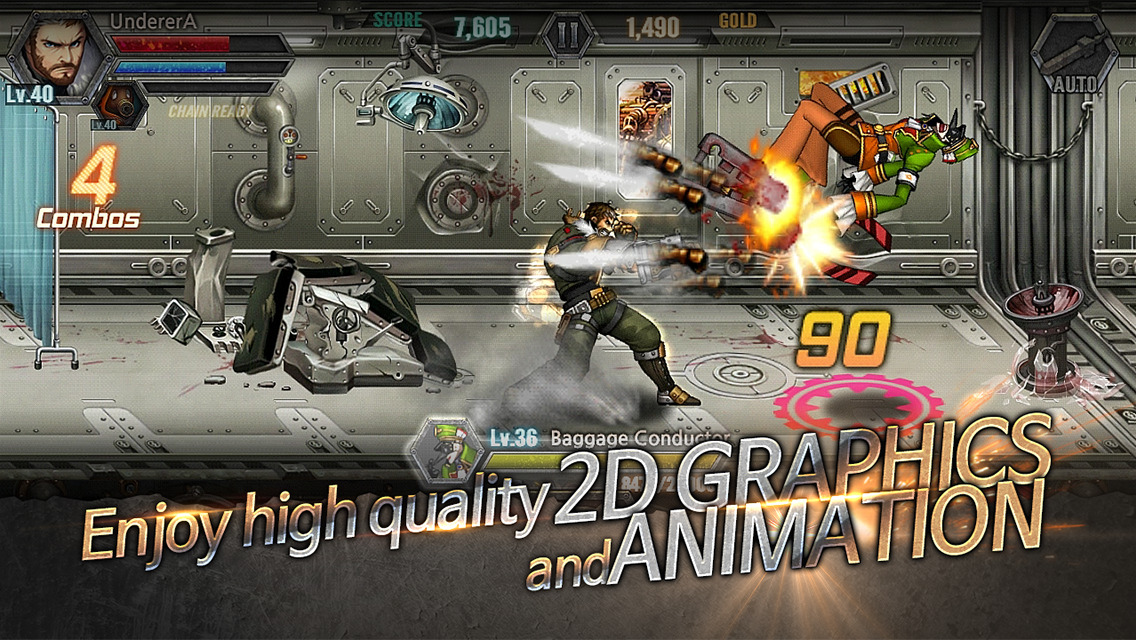 iTunes Description
TrainCrasher is an anime beat em up game that combines RPG and side scroller elements to create the most flexible, gorgeous combat fighting game on mobile! Fight through a speeding train in a quest for revenge, using your fury to crush armies of warriors and combat huge bosses. With gorgeous anime fighting animations and deceptively deep combat, TrainCrasher is unlike anything youve played before!

Choose your fighters, each with a completely unique playstyle, and fight your way through a massive train. Channel your rage into crafting mighty weapons, levelling up, and learning new skills! Each sword, gun and axe can be upgraded for massive damage!
Forum Thread: TrainCrasher (by SOFTMAX CO.,LTD)
---
Zombie Kill of the Week – Reborn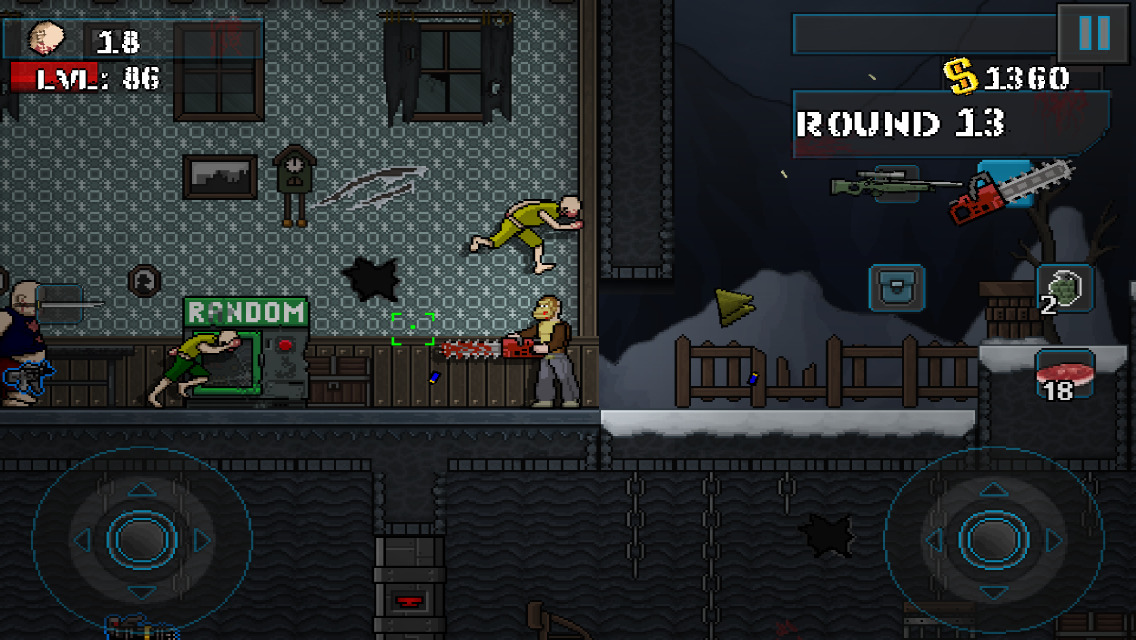 iTunes Description
Zombie Kill of the Week – Reborn is a challenging, fast paced, 2D survival shooter! And when we say fast, we mean breakneck, flat-out, adrenaline fuelled fast! Whats different from the other shooters is your goal isnt to run through levels and finish the game, but to survive for as long as possible under increasingly frantic conditions (we say as long as possible because ultimately you will die!).
Forum Thread: Zombie Kill of the Week – Reborn is finally out on iOS!
---