Here we are, the last release day before the big iTunes freeze! Well, the last regularly scheduled release day I mean. Developers have until midnight on December 21st to release new games, updates, or change prices before the freeze actually begins on the 22nd. And I have no doubt we'll be seeing some late releases throughout the rest of the week. However, let's not get ahead of ourselves, because tonight's release list is a serious blockbuster, with nearly a hundred new games tonight. So look over the list below closely and let us know what games you're interested in!
Update: Even MORE games added: Star Skater and Plant Wars 2!
---
Agent Elf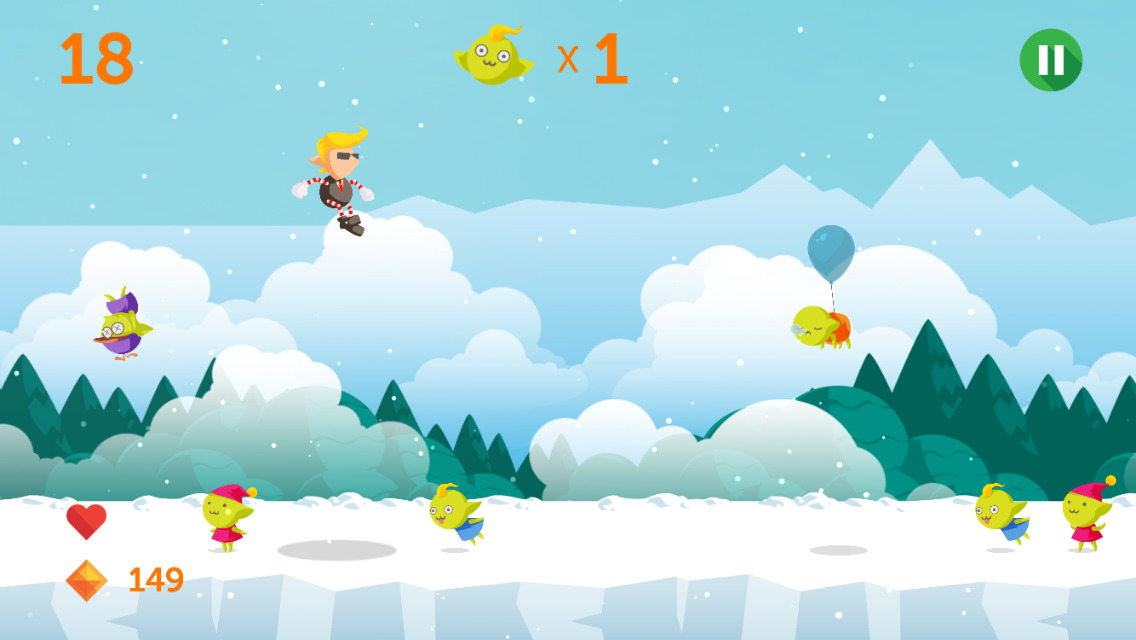 iTunes Description
Christmas is in danger for some reason, and it's up to Agent Elf to save the holidays by stomping on a bunch of cute gremlins! Chase down the evil Santa imposter as he's hauling suspicious cargo. Will you catch him? Who knows, it's an endless runner after all!
Forum Thread: Agent Elf (by Fist Duck Games LLC)
---
Airport Simulator 2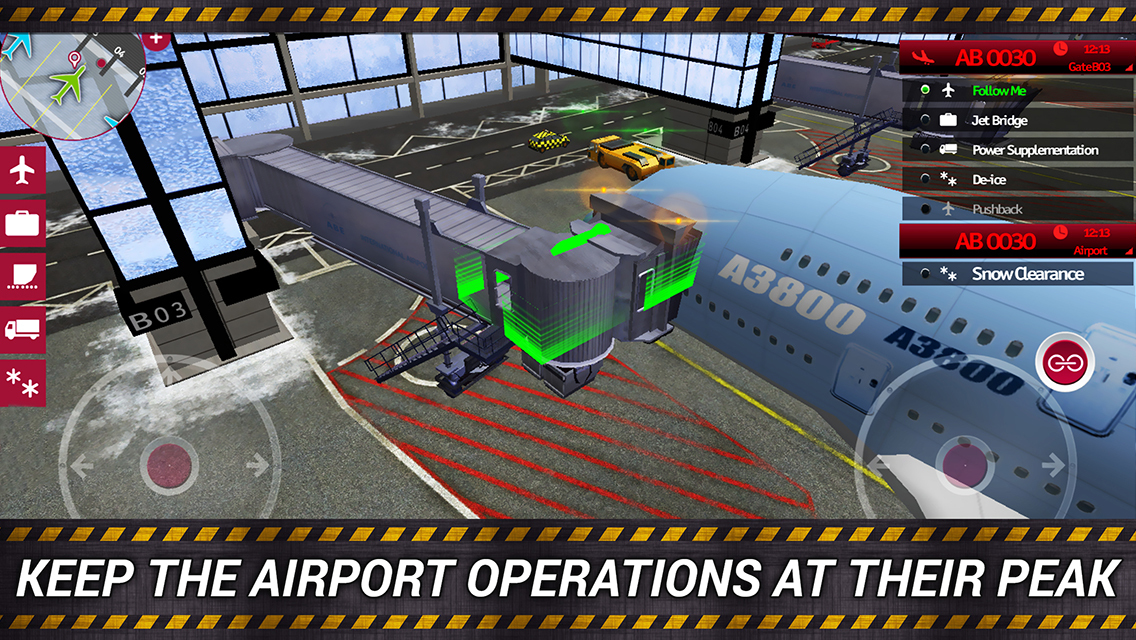 iTunes Description
Become the hero of the taxiway and step into the shoes of an airport employee in Airport Simulator 2.

Experience exciting and varied tasks in the field of aircraft handling at a major international airport and take control of high-powered aircraft tractors, de-icing vehicles, and many more! Airport Simulator 2 features a total of five popular aircraft types and 14 different vehicles, offering a huge range of different tasks on the apron and taxiway.
Forum Thread: Airport Simulator 2 (by rondomedia GmbH)
---
Beat the Boss 4
iTunes Description
Many of you may have wonder, why is Joe "The Boss" so annoying? Looking at him just make you want to beat the living daylight out of him. Well, in this BEST sequel of the HOTTEST franchise BEAT THE BOSS, you will finally know where he is from and why you need to take vengeance on him and his ignorant friends.
Forum Thread: Beat the Boss 4 (by Game Hive Corp.)
---
Biker Mice from Mars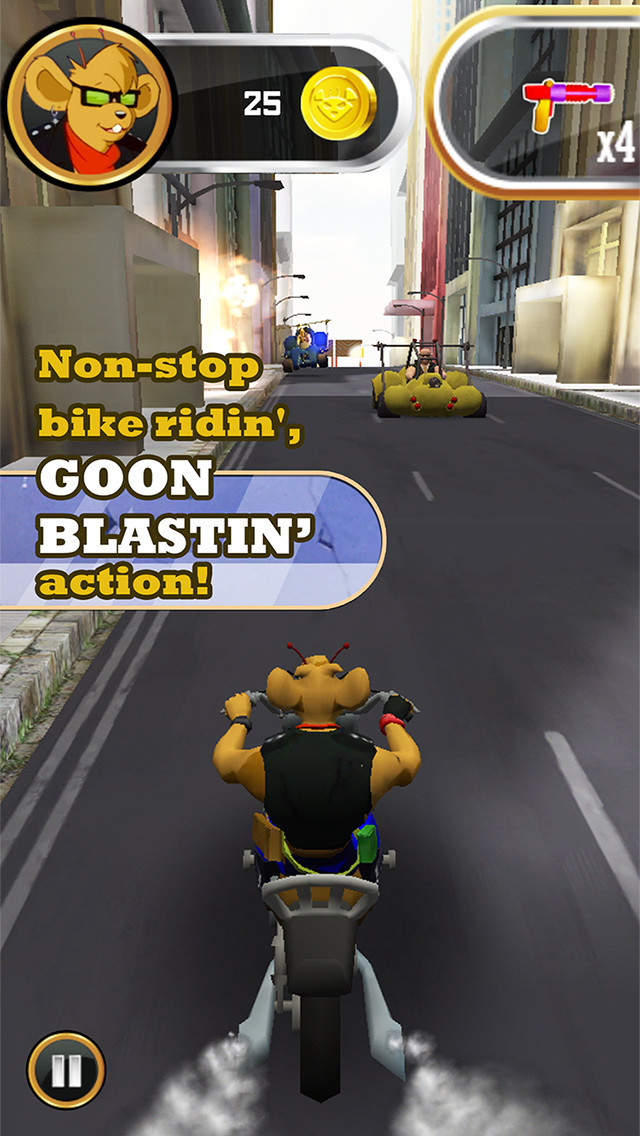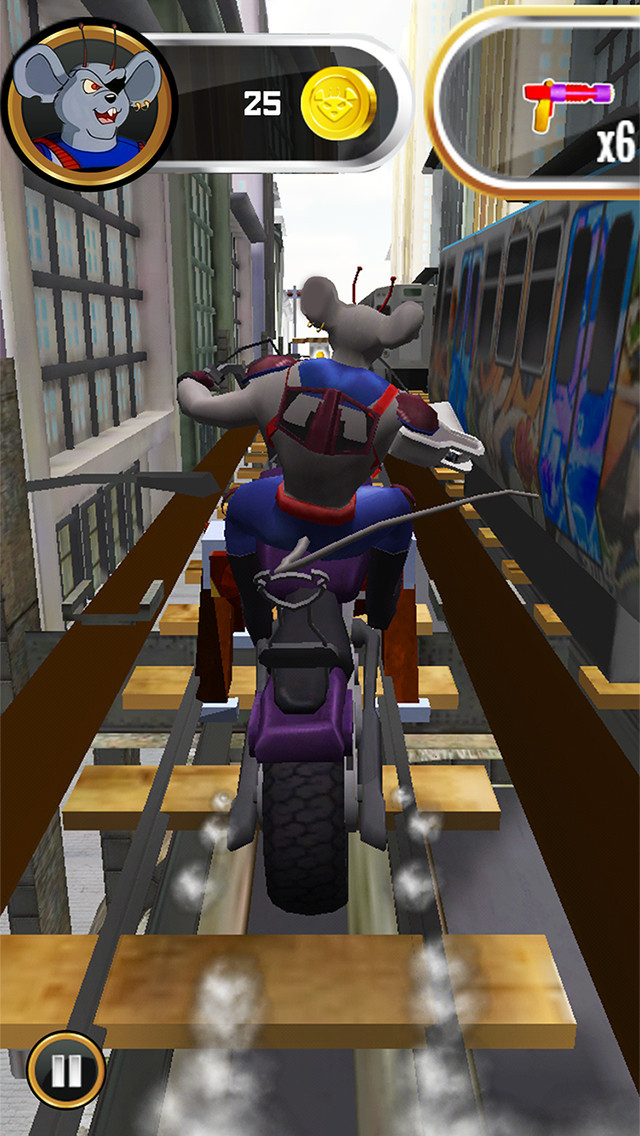 iTunes Description
Biker Mice from Mars are back in this hilarious, action-packed, bike-ridin', goon-blastin' adventure game. The official game of the cult classic TV cartoon featuring all the original characters.

Play as Throttle, Modo or Vinnie as you ride through the streets of Chicago battling Greasepit and his goons and foiling Limburger's latest plans. Each story unfolds as you play through the action packed levels.
Forum Thread: Biker Mice from Mars (By 9th Impact)
---
Breakout Arkanu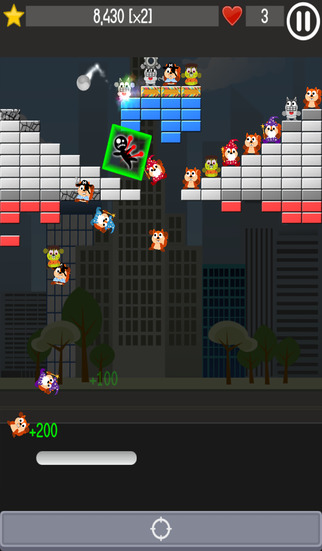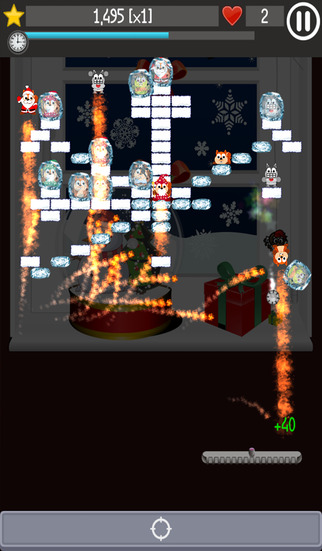 iTunes Description
Breakout Arkanu is a stunning take on the Breakout / Arkanoid genre. Quirky nunus and powerful bonuses add up to a fun gaming experience.

Destroy the bricks, give a lesson to the nunus or finish the level before the time runs out – these are some of the available game modes.
Forum Thread: Breakout Arkanu (by Nedyalka Dimitrova)
---
Cardinal Pixel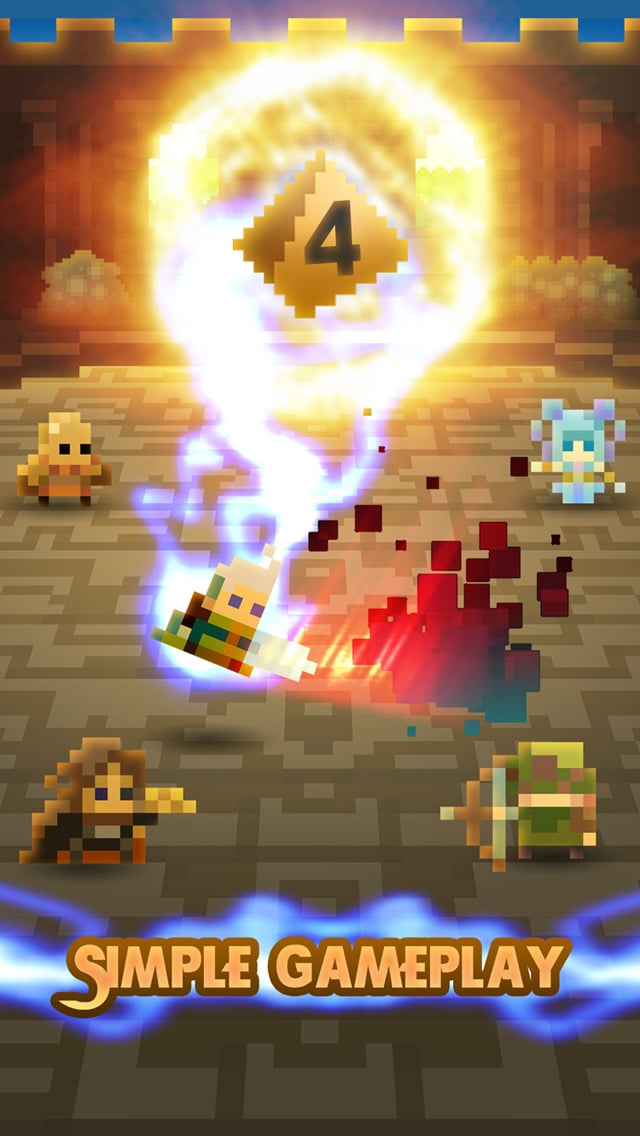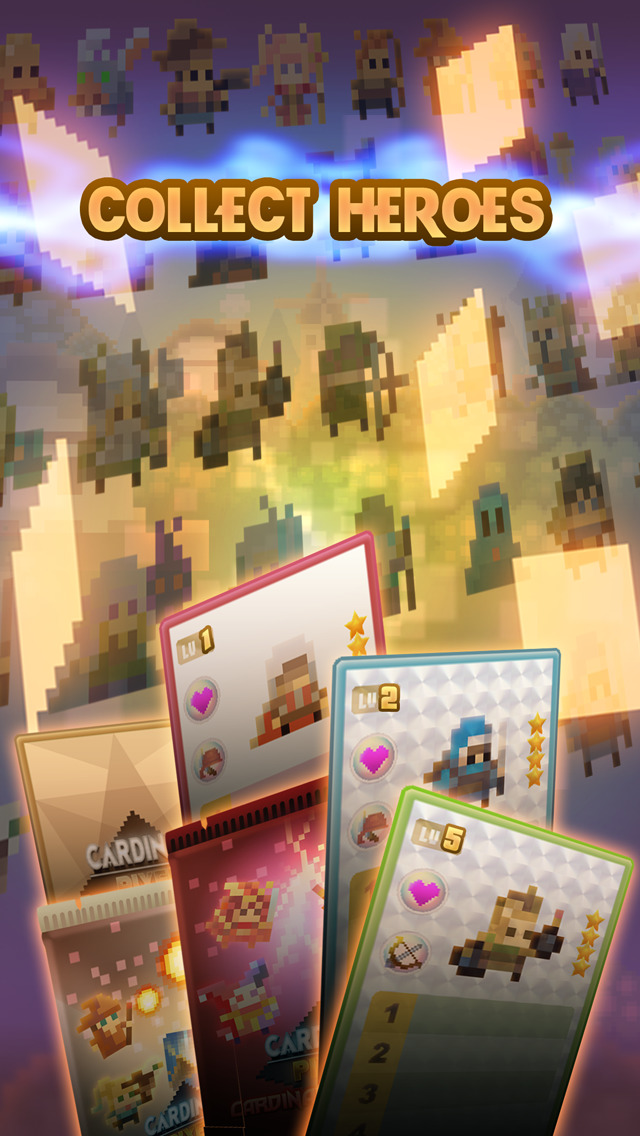 iTunes Description
If you love 8-bit art and traditional collectible card games, don't miss this game! Cardinal Pixel is a vividly animated battle card game, it will bring you the 90's excitment of playing boardgames and card games as well as the suprise from opening a card pack in the real world. Unlock and collect the pixel heroes from quests, grow your heroes and build your own team to defeat the rivals!
Forum Thread: Cardinal Pixel (by SIDE QUEST)
---
caRRage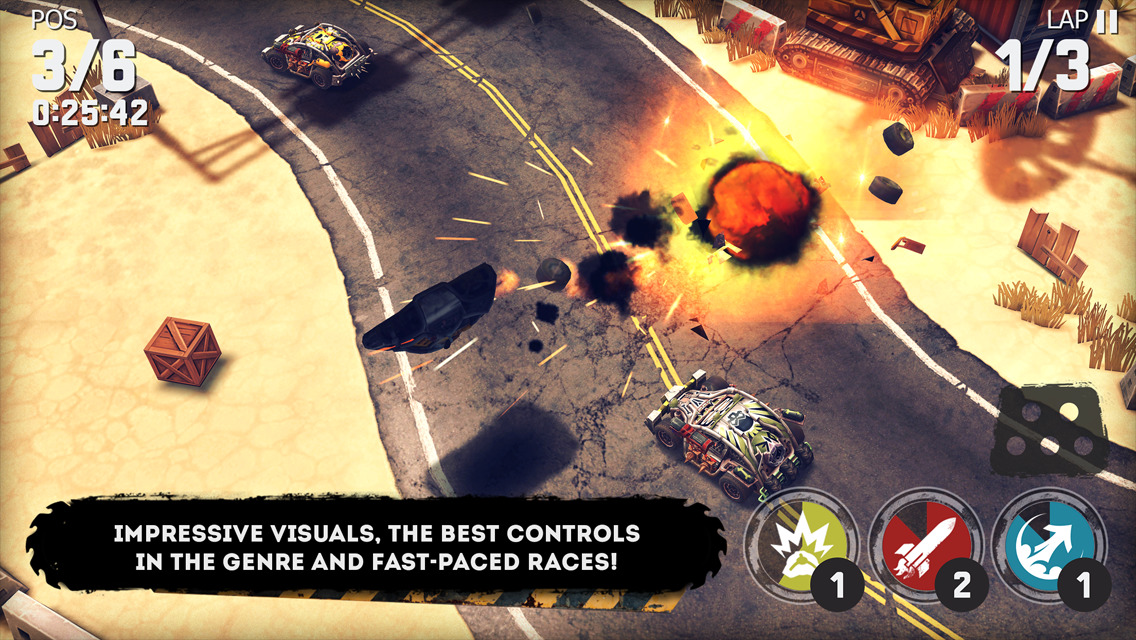 iTunes Description
caRRage is an addictive arcade racing game, that reveals a post-apocalyptic universe, ruled by mad and desperate drivers. Experience mind blowing races on a number of tough-looking vehicles: starting with a dusty rust-bucket and a van armed with a circular saw and ending with an indestructible truck blasting away everything in its way!

The key feature of caRRage is advanced and thoroughly-designed physics, allowing you to feel at the wheel of a real combat vehicle. Adding unique game modes, like battle in the open arena and the cargo delivery in an armored truck, you get a perfect racing game with lot's of shooting, collisions and explosions.

Amazing graphics and latest features of the Unity engine, incredibly realistic car crashes and destructions, colorful explosions and shooting. All this will plunge you into the good old arcade racing atmosphere in one of the most dynamic and beautiful games that you've ever seen on mobile platforms.
Forum Thread: caRRage (by Nova Games Ltd.)
---
Clocks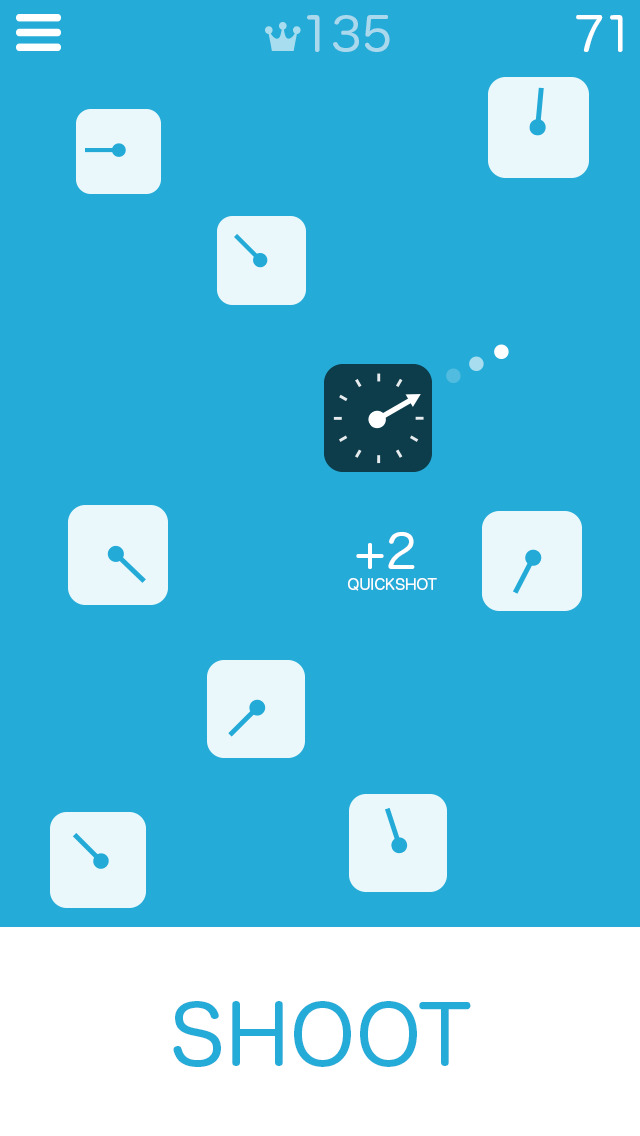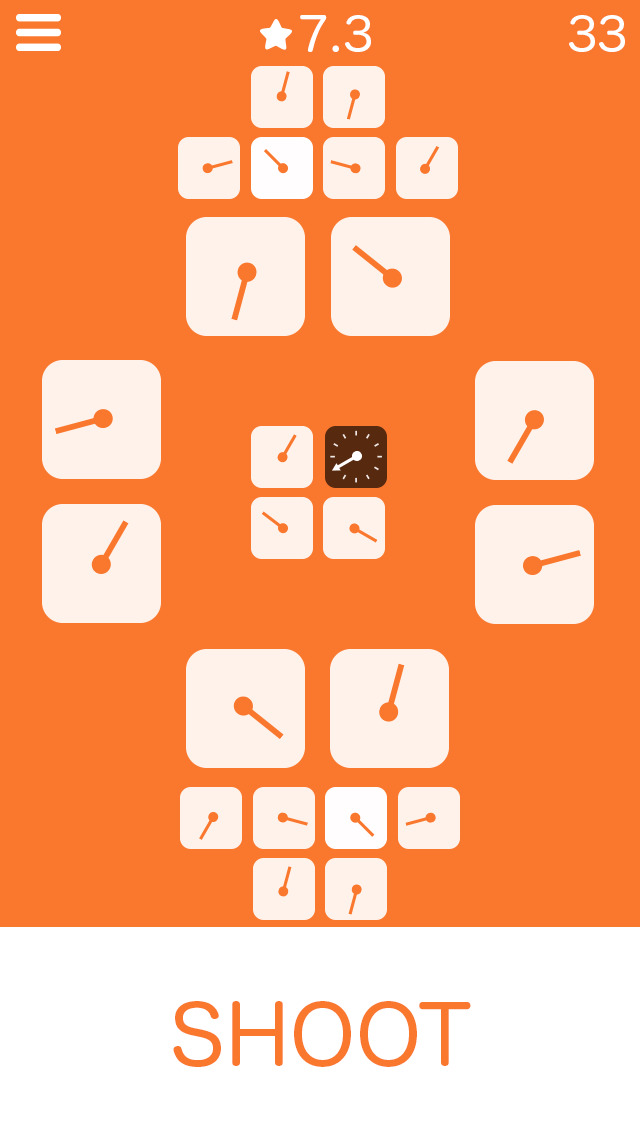 iTunes Description
Timing is everything in this addictively simple action game!

Tap to shoot. Destroy the clocks. Can you earn all 100 stars?

100 QUEST LEVELS + SURVIVAL MODE
Forum Thread: Clocks – The Game (by Noodlecake Studios Inc)
---
Croc's World 3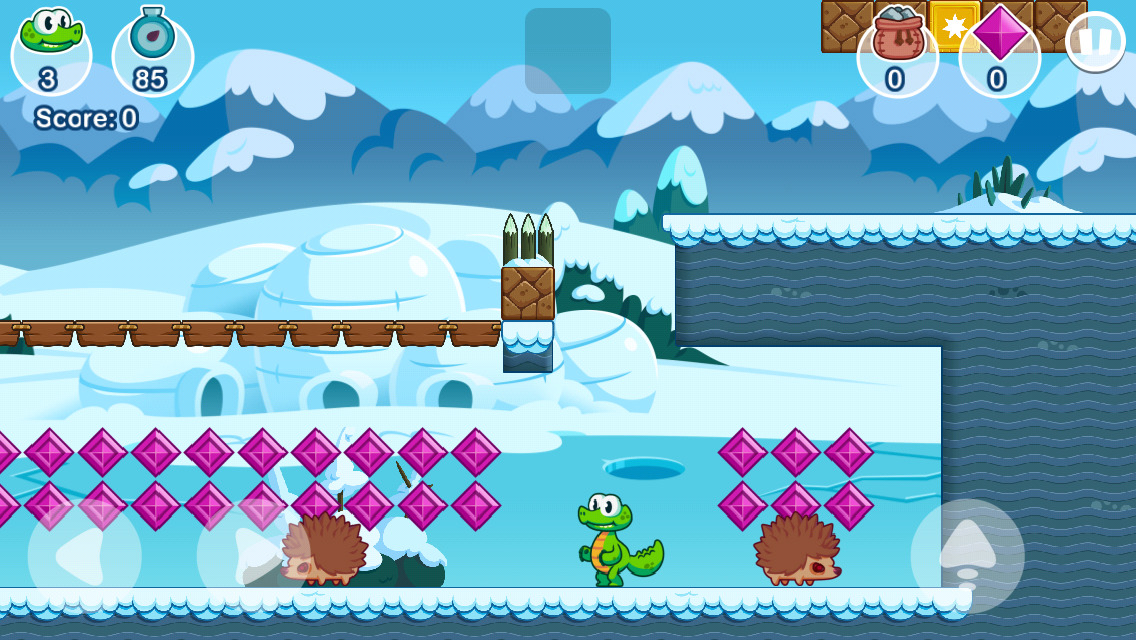 iTunes Description
Millions of players played the first two parts of Croc's World!
Now it´s time for "Croc's World 3"!!!
And in "Croc´s World 3" Croc brought along his friend Roodie. It also has 60 incredible levels and many challenging enemies!
Forum Thread: Croc's World 3 (by Sprakelsoft)
---
Crossy Maze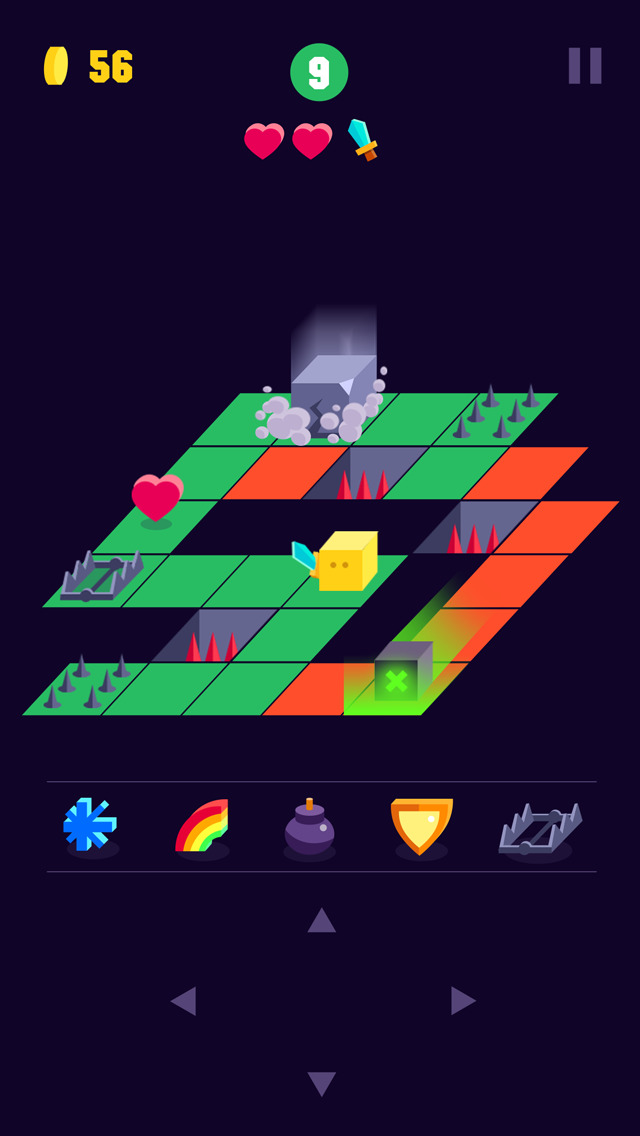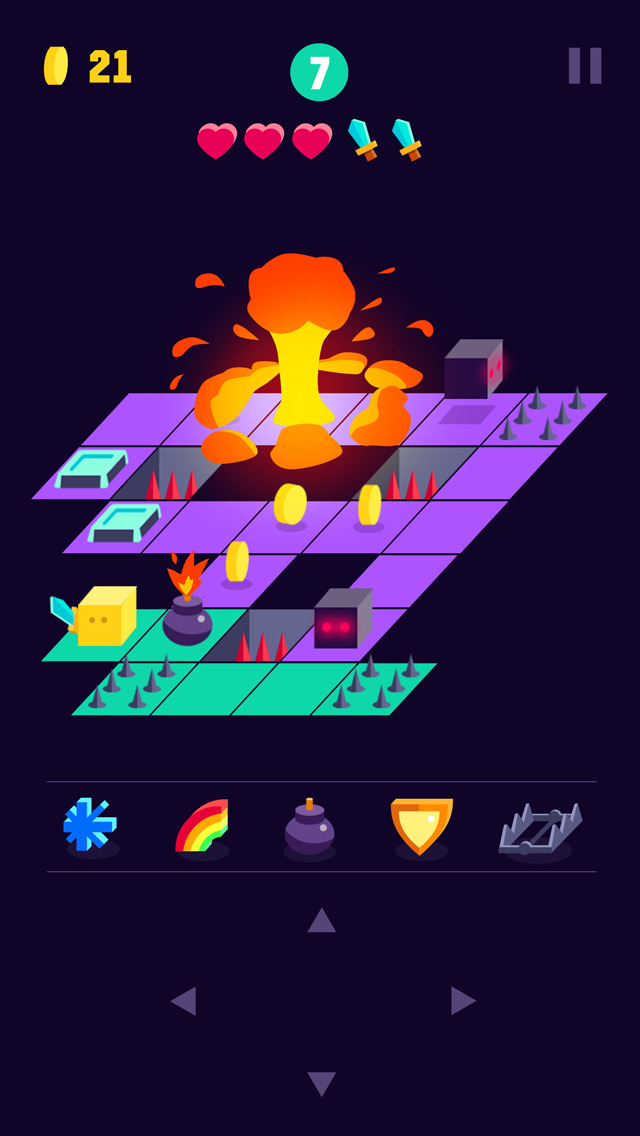 iTunes Description
The great sadness has fallen upon our land. Some evil-cubish-horned guy kidnapped Pips girlfriend. After making some investigation, Pip decided to go to the Dire Tower for saving his loved one.

Help Pip to save his darling! The Great Crossy Maze of the Dire Tower full of terrific traps and meany enemies is waiting for you!
Forum Thread: Crossy Maze (by Tigrido)
---
Cut the Rope: Magic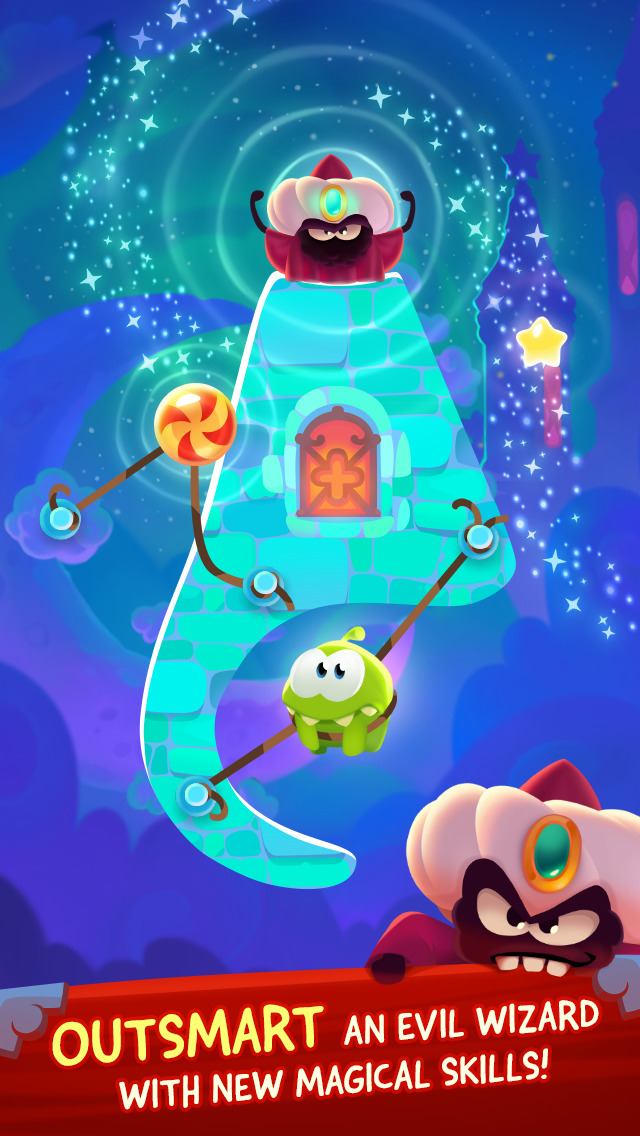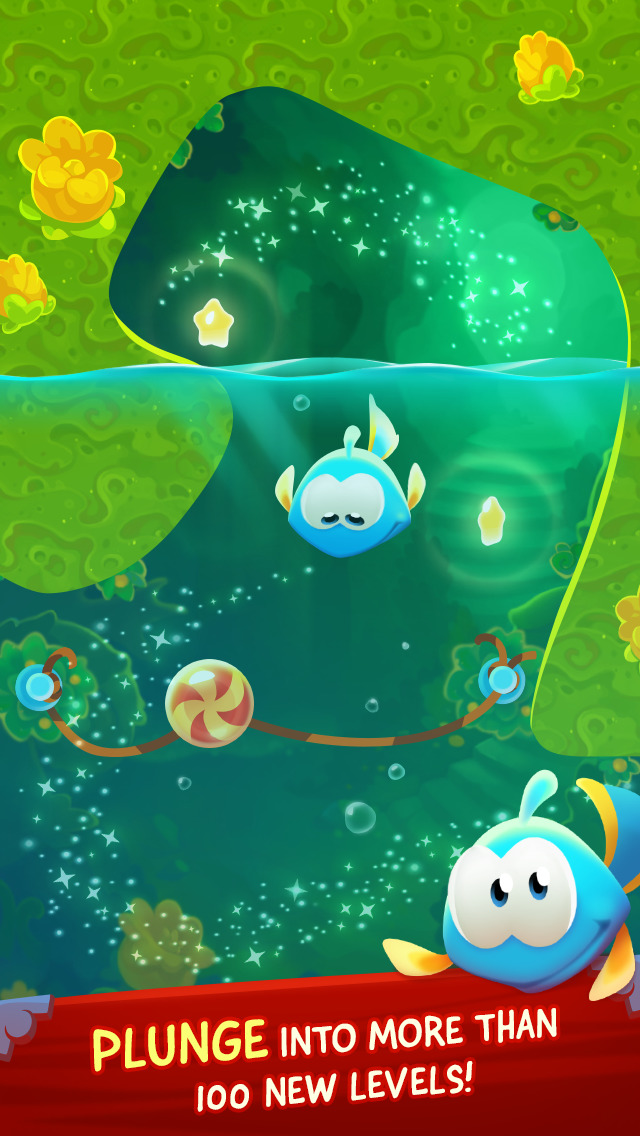 iTunes Description
ABRACADABRA! After more than 750 million downloads, the Cut the Rope series returns with a magical new sequel: Cut the Rope: Magic!

Join Om Noms newest adventure and transform him into magical forms to help the lovable little monster recover candy stolen by an evil wizard!
Forum Thread: Cut the Rope: Magic (by ZeptoLab UK Limited)
---
Daredevil Dave 2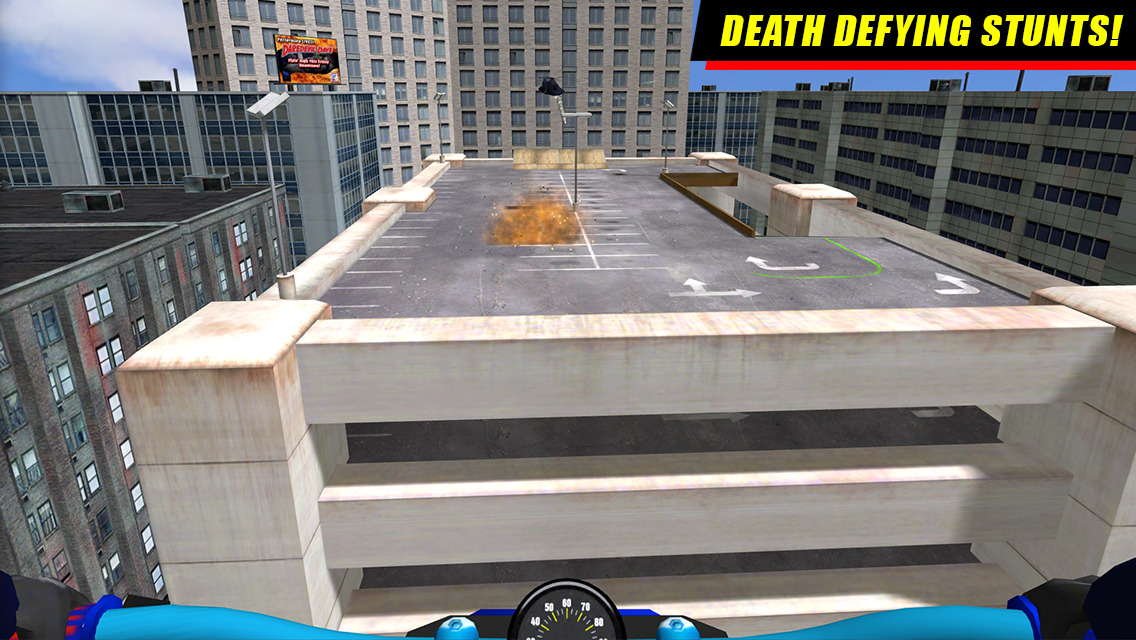 iTunes Description
The worlds coolest and craziest stuntman is back! Get ready for insane stunts and bone-crunching crashes with Daredevil Dave 2: Motorcycle Mayhem! The sequel to the top 10 game from 2010 is finally here!

If youve ever dreamed of being lit on fire and blown up, chopped into pieces, breaking bones, being run over by vehicles, ground up into hamburger or cooked in a pool of toxic sludge, this game is for you!
Forum Thread: Daredevil Dave 2: Motorcycle Mayhem! (by M-Digital Media)
---
Dark Ares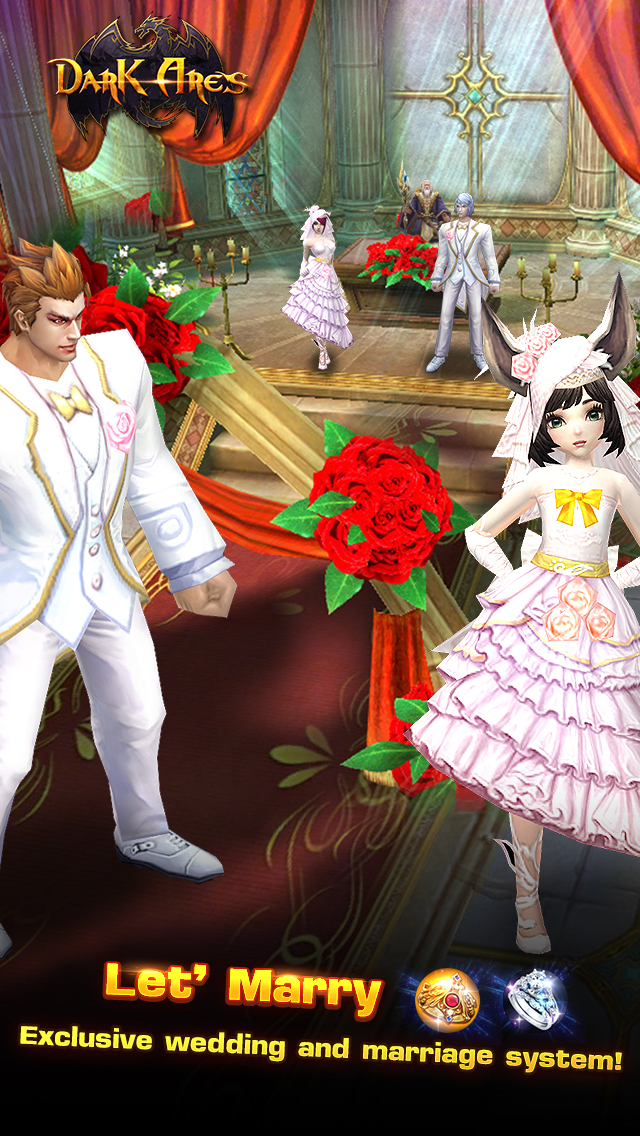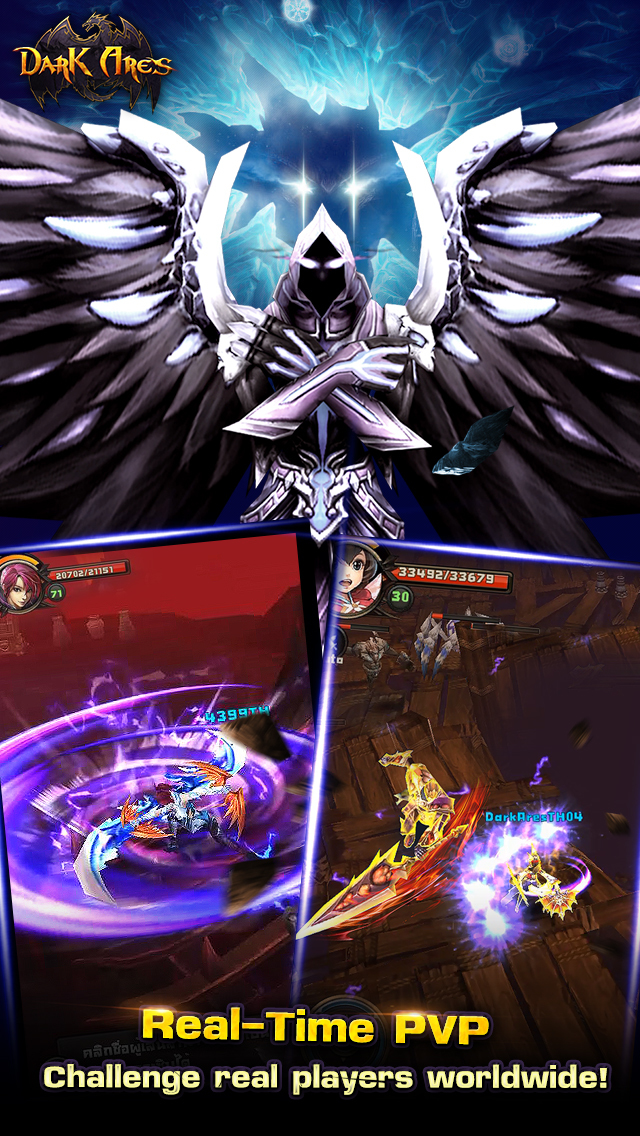 iTunes Description
At the doom of human world,
The power of Ares awaken at the call of salvation.
From Heaven, Underworld to the Mortal Realm,
Titan the Demon shall be found and eliminated.
Are you the savior of the world?
Forum Thread: Dark Ares (by Qionghua Lin)
---
Dashy Crashy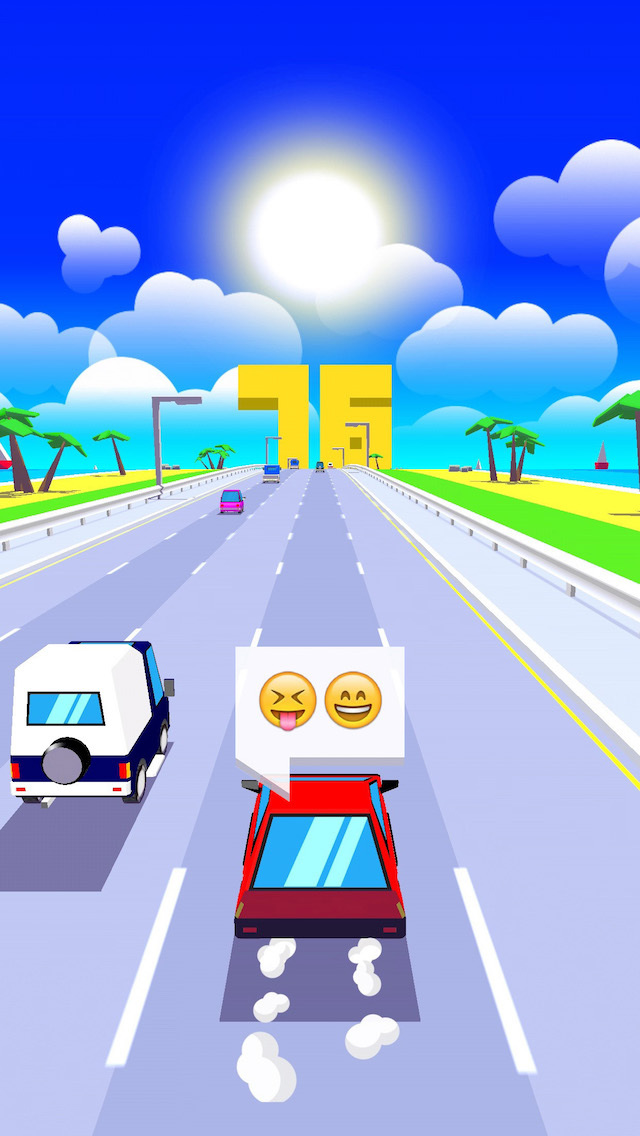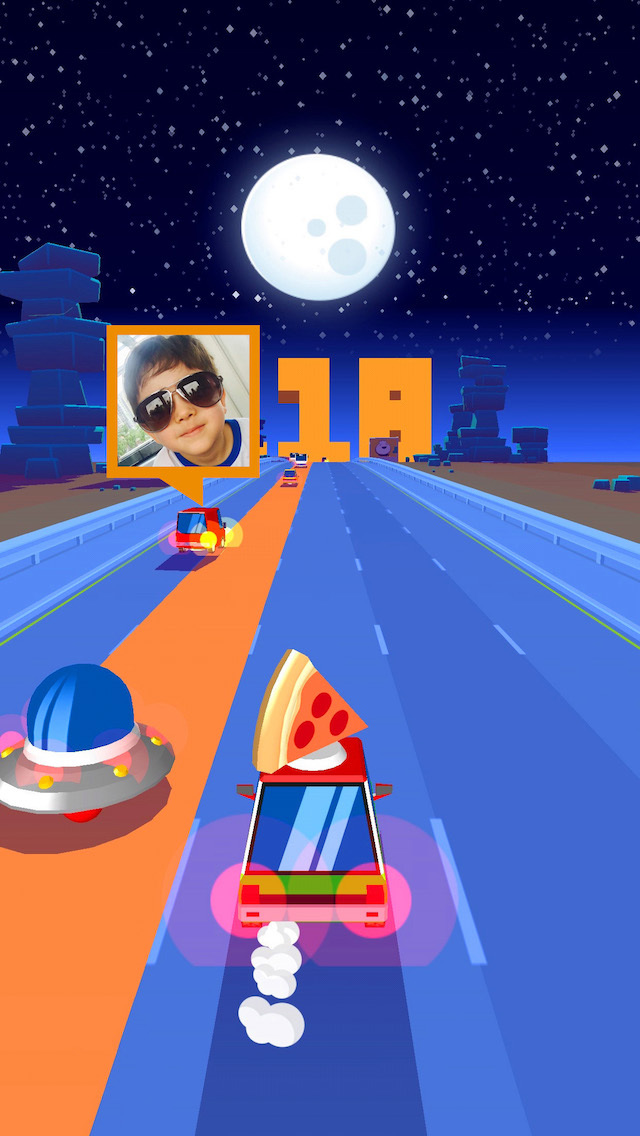 iTunes Description
Dangerous driving, luck, reflexes: let's Dashy Crashy!

[HOW TO PLAY]
• SWIPE to change direction & speed
• Don't crash
• Outrun friends & drivers to unlock new cars
Forum Thread: Dashy Crashy (by :DUMPLING design)
---
Drift Zen Racer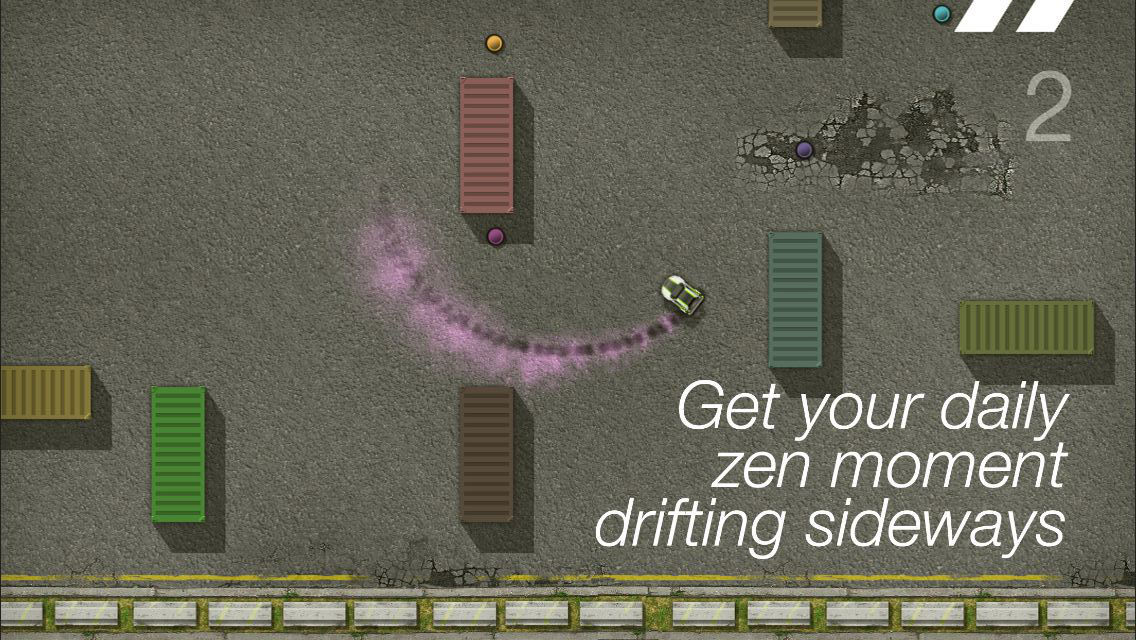 iTunes Description
Get in the zone and get your daily zen moment drifting sideways.
Drift through a procedurally generated world full of obstacles.
Simple touch control, left and right with auto accelerate.

Endless twists and turns: Play non stop and try to beat your friend's top score with Game Center!
Relax, drift, enter the zone.
Forum Thread: Drift Zen Racer (by Skiproach Studio)
---
Drifting Penguins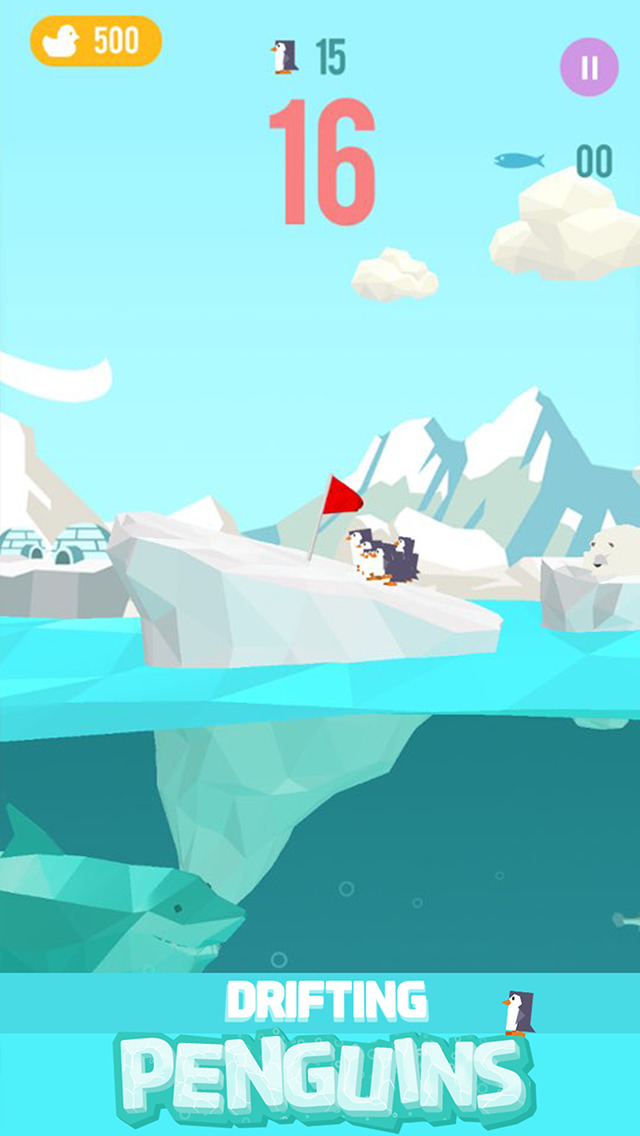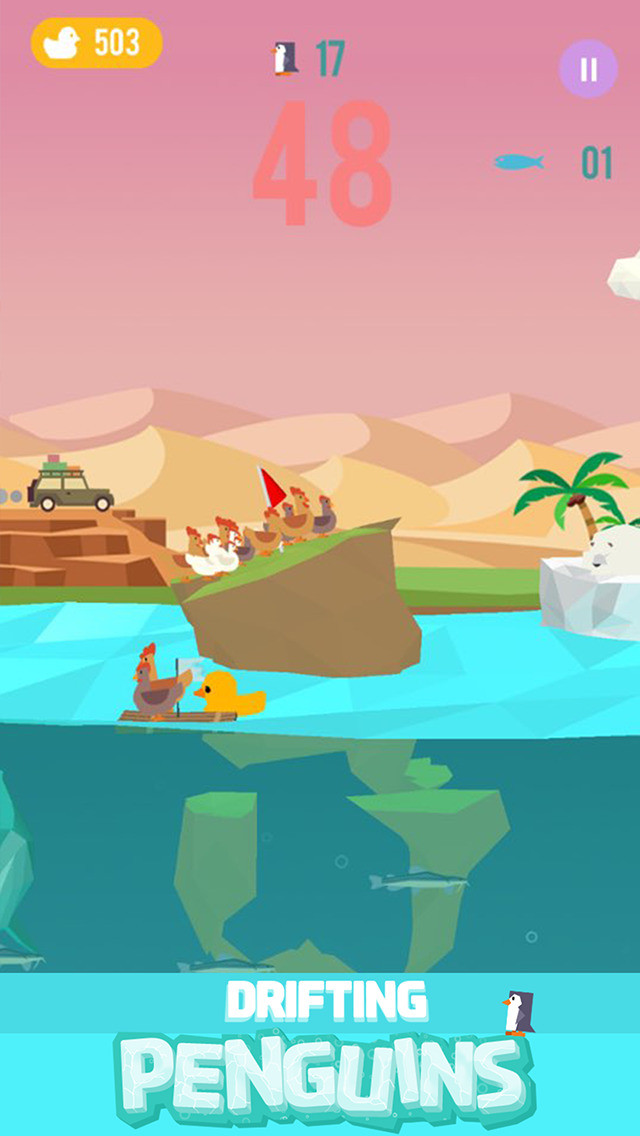 iTunes Description
The nature is tough for Penguins these days: predators want to eat them, the global warming melts the ice, an unknown Machiavellian organization shoots cruise missiles on icebergs… And UFOs try to kidnap them (we all know that penguins are the smartest creatures on Earth).

Your goal in Drifting Penguins is to save these poor creatures from all these dangers by trying to keep the iceberg stable.
Forum Thread: Drifting Penguins (by Bulkypix)
---
Dungeons of Evermore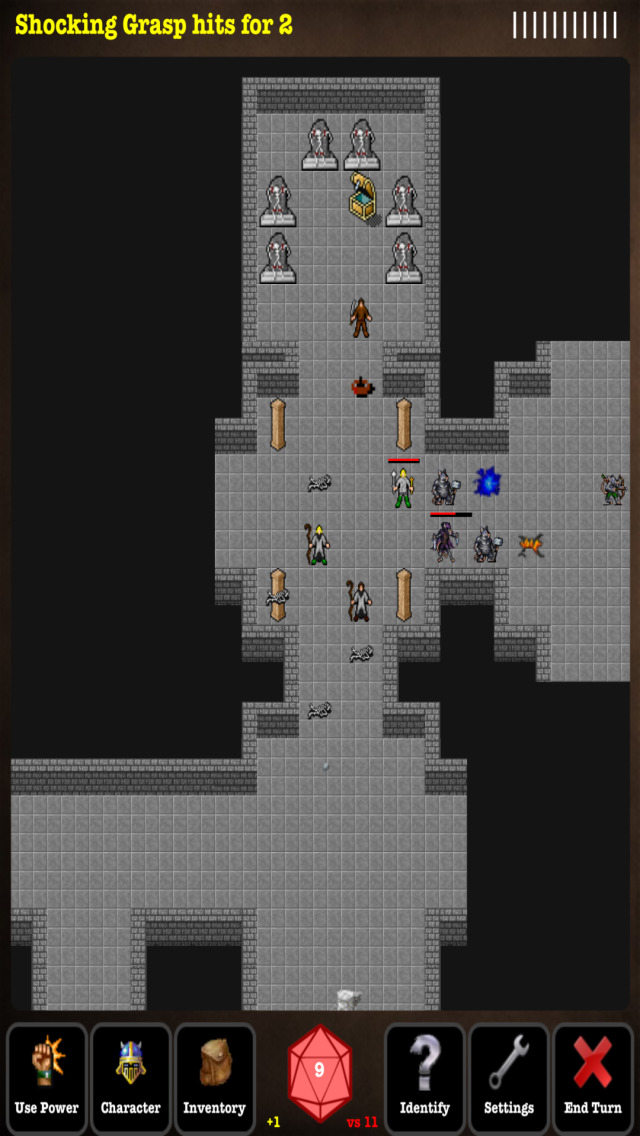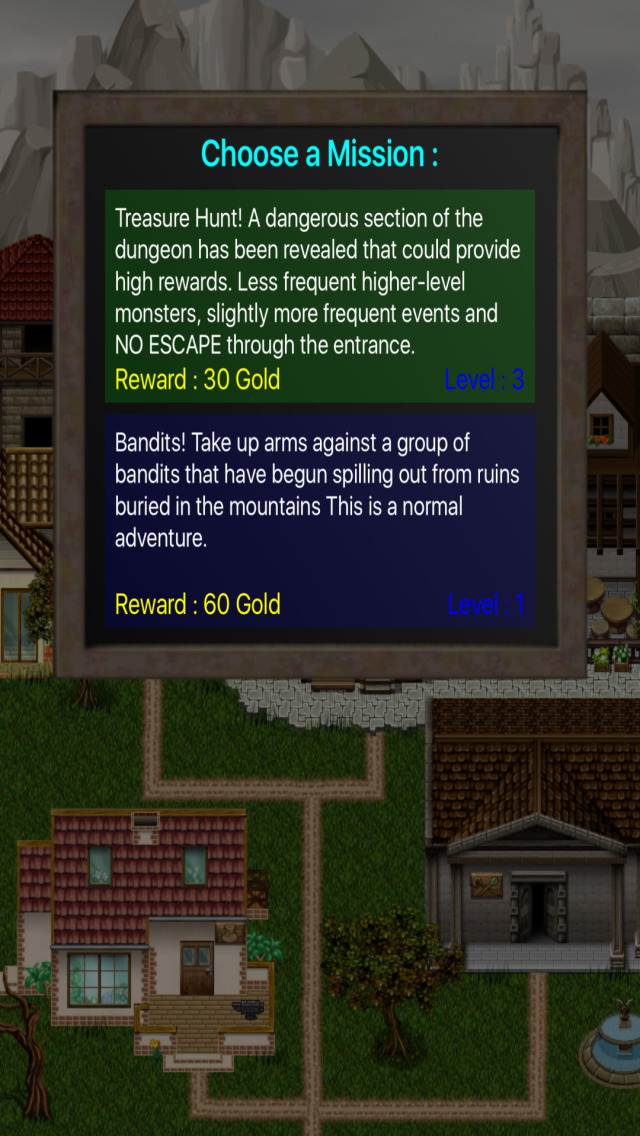 iTunes Description
The villagers of Morath have long lived in the shadow of the Evermore mountains, but recently, a darkness has arisen…

The Dungeons of Evermore combines the easy accessibility of board-based role-playing games like Wrath of Ashardalon and Descent: Journeys in The Dark with the complexity of the computer-based role-playing game, creating a game that is simple to understand, easy to pick up and play, and yet challenging.
Forum Thread: Dungeons of Evermore (by Daniel Nations)
---
Fantasy Item Company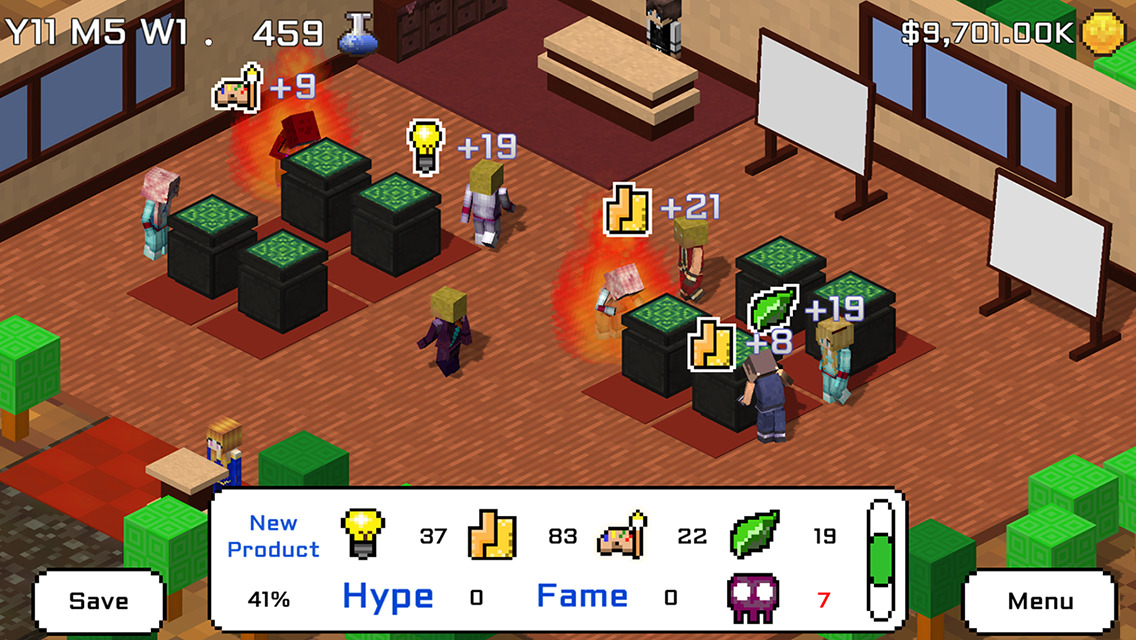 iTunes Description
Manage your own game fantasy item company and try to create a million-selling item in this unique simulation. Hire talented people and train them to develop their skills.

As your staff gets more experience, you will unlock a wider array of item genres and content to create. Try to find the most popular combinations and make for the latest chain store! Work hard and you may reach the top of the kingdom!
Forum Thread: Fantasy Item Company (by Ye Qi)
---
Fat Fall Unlimited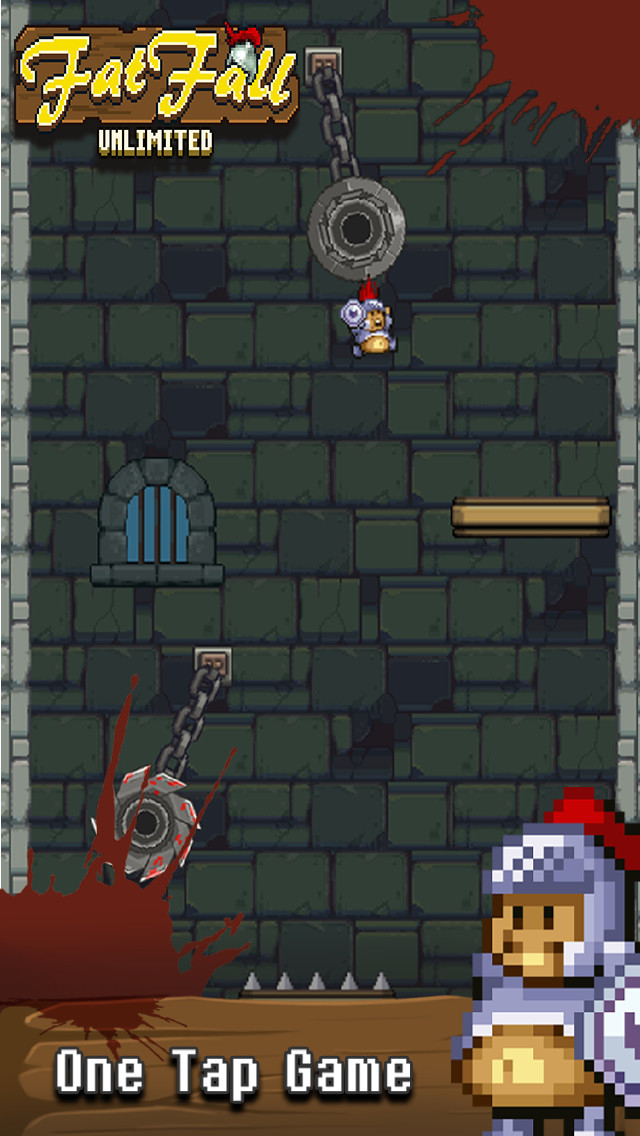 iTunes Description
This is an Unlimited version of Fat Fall. In this one, there are different stages , more lives , no coin limit , and [[[[ Without ADs ]]]] .

This is just a one-tap game.
Let the Fat hero fall down as long as you can.
It looks easy , hard to play.
Do you dare to challenge?
Forum Thread: Fat Fall Unlimited (by Zijun Wei)
---
Fishing Diary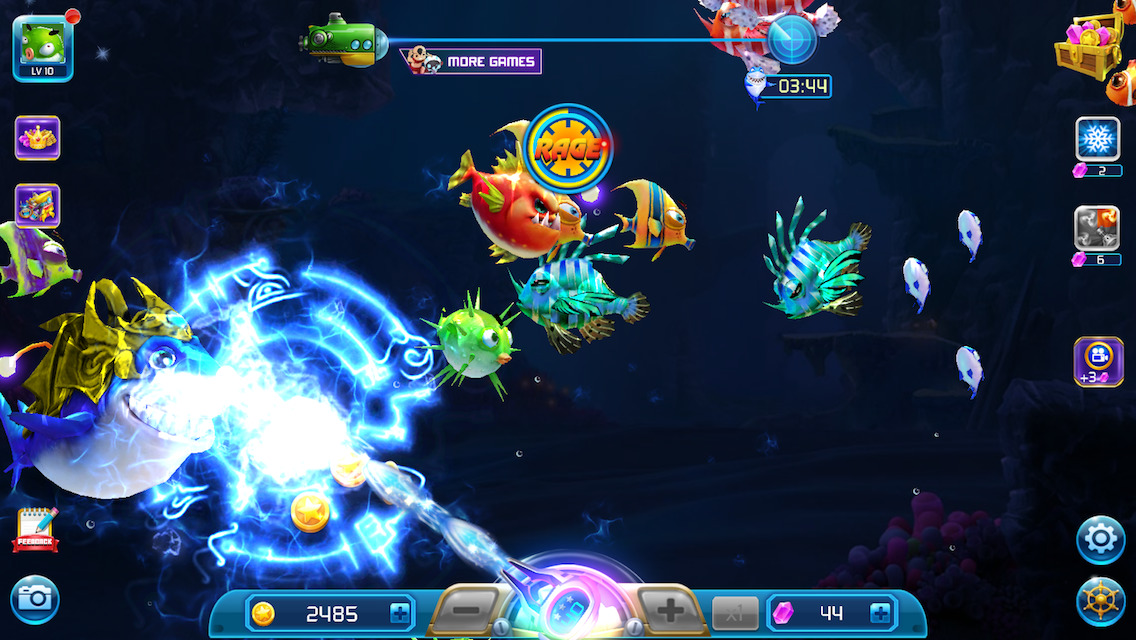 iTunes Description
Welcome to own beautiful ocean. You can look for all of the creatures in the wide ocean. Turtle, Gold shark, even Mermaid that only appears in the legend are swimming in your hand now. Try to catch as much fishes to receive more exciting gift. With big fishes, you can move to other guns in order to shoot them. You can look for Coin and Ruby while you shooting fishes
Touch and hold your device to indicate the direction of shooting, your fish cannon will fire.
Forum Thread: Fishing Diary – Real 3D Ocean (by Khoa Le)
---
Fizz Buzz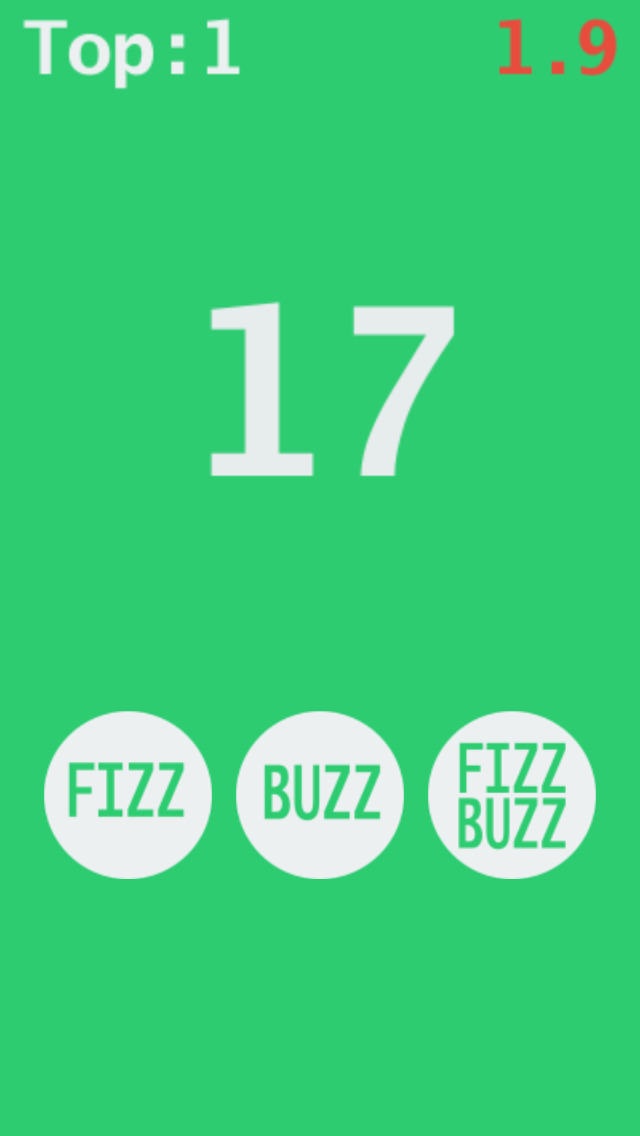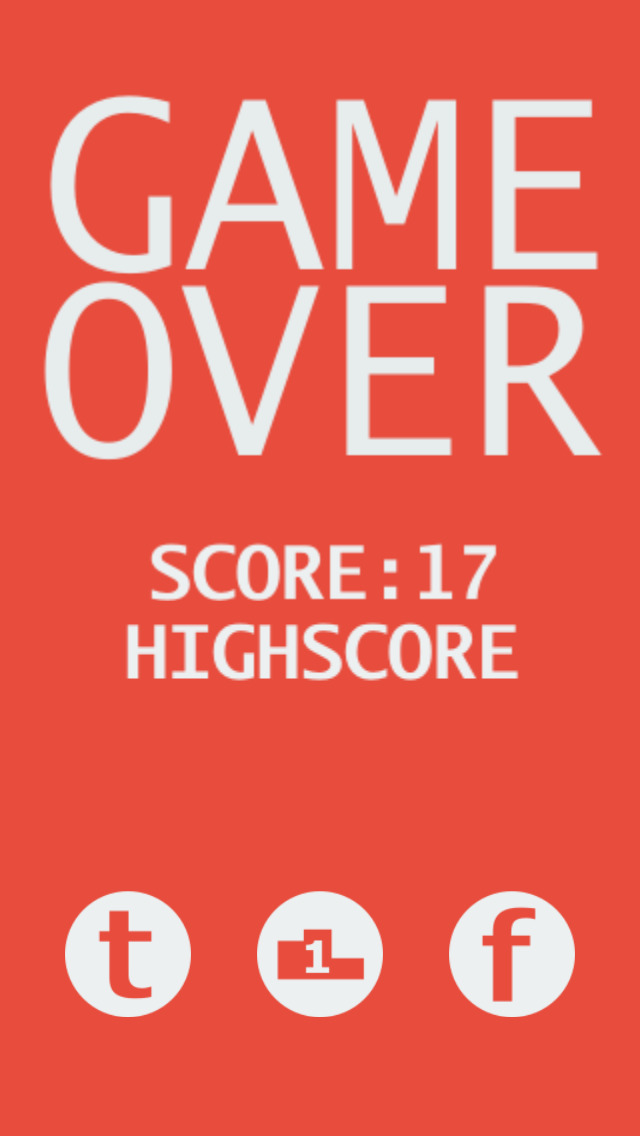 iTunes Description
Fizz Buzz is a classic number game.

Count upwards, replacing any number divisible by 3 with "Fizz", and any number divisible by 5 with "Buzz". Use "Fizz Buzz" if the number is divisible by 3 and 5.

A timer will keep you on your toes!
Forum Thread: Fizz Buzz – Classic Number Game
---
Frank the Dillo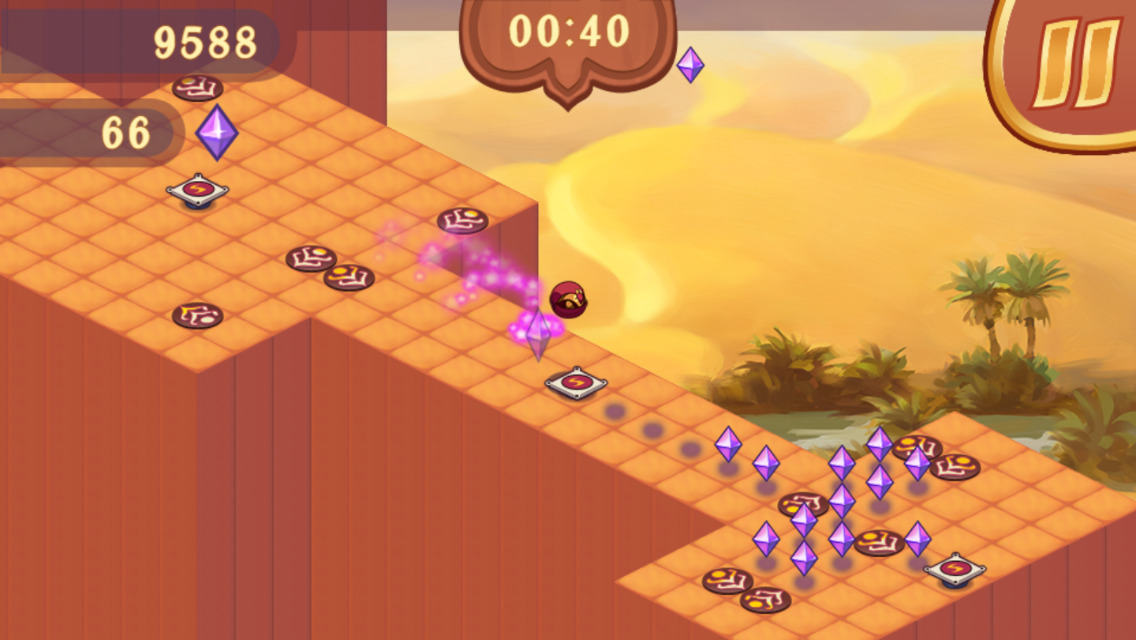 iTunes Description
Hybrid miniature golf / platformer game with an Arabian nights flavor

Frank the Dillo is a new hybrid miniature golf / platformer game with a Midlle-eastern theme.
Using as few as possible shots you will have to take the main character, a cute armadillo named Frank, at the end of 8 original levels through ramps, jumps and traps.

Collect the gems scattered across each level but beware: each shot will cost you a gem!
Forum Thread: Frank the Dillo (By Franco Bugnano)
---
Glitchy Checkers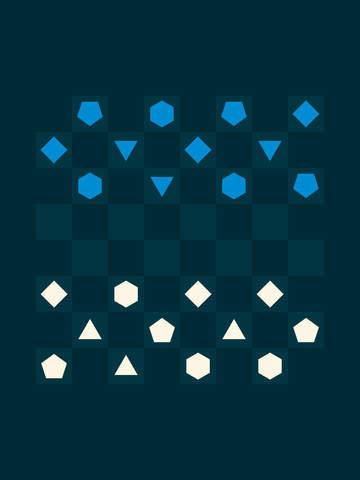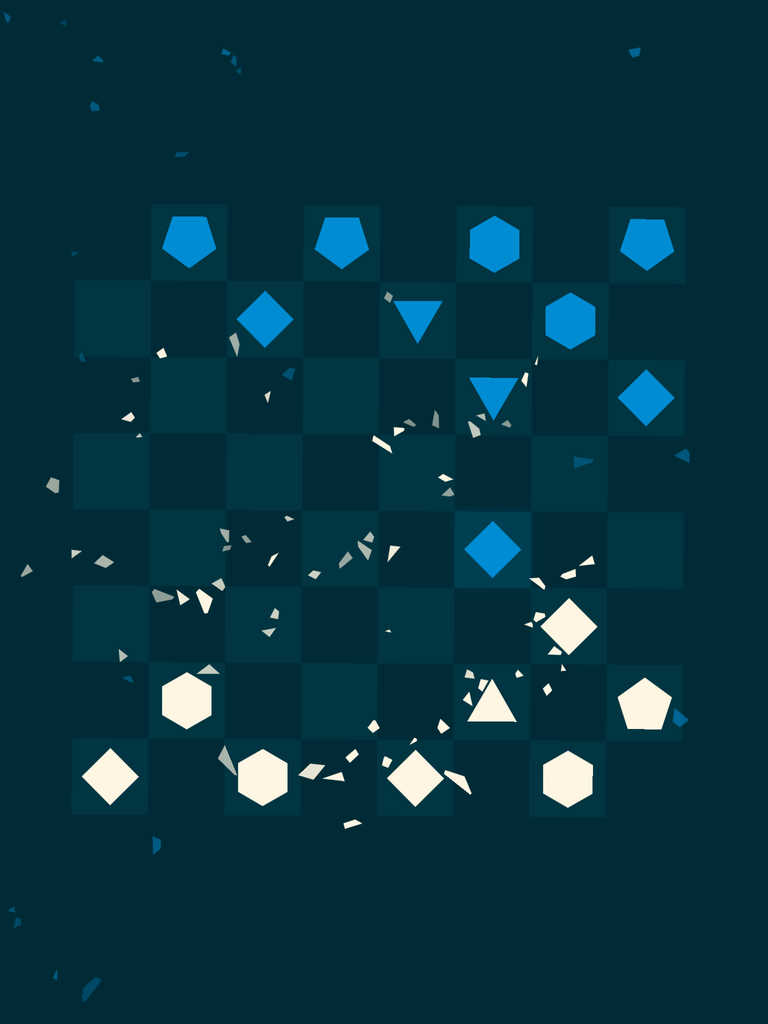 iTunes Description
A futuristic board game where pieces flicker, shatter, explode, and glitch. For two players on one iPad. Hi, my name is Maciej Konieczny. I'm a software creator from Warsaw, Poland, and I made this game. I hope you'll like it. 🙂

Glitchy Checkers is a futuristic checkers game for the iPad. It requires two players to sit together, so it's a great way to spend time with your friends, family, and other very special people.

The game features the classic rules of Russian draughts but delivers them in a completely new, minimalist sci-fi aesthetic: with no text or tutorials, just sharp geometric shapes that flicker, shatter, explode, and glitch.
Forum Thread: Glitchy Checkers (By Maciej Konieczny)
---
Gods Of Rome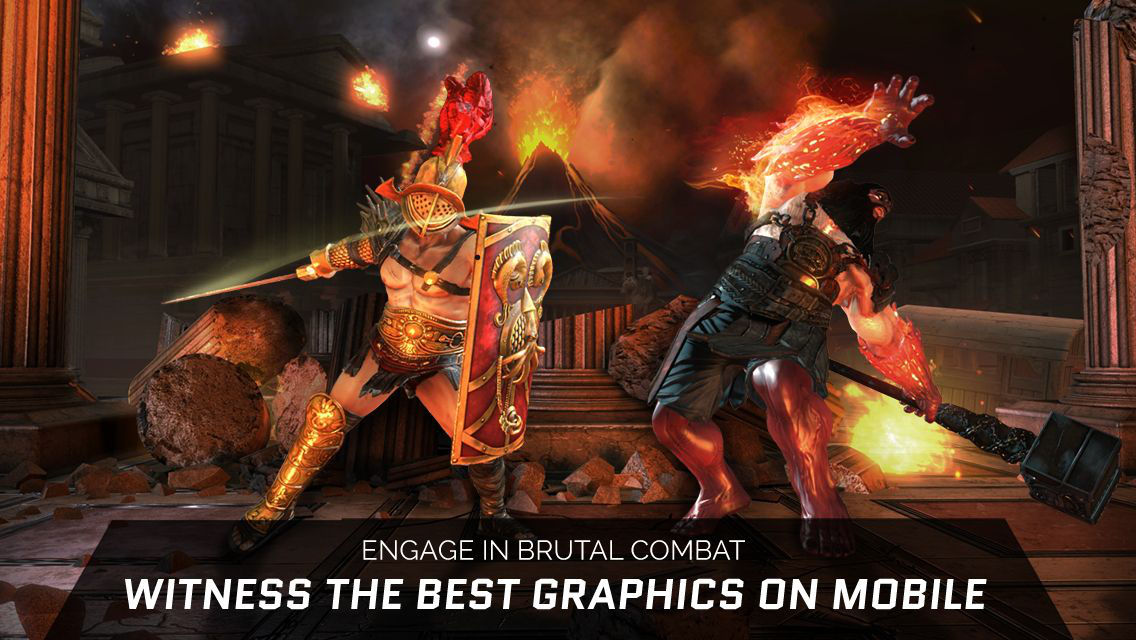 iTunes Description
An epic fighting game set in an age of myth and legend that shows you exactly what your mobile device is capable of!
The souls of the most powerful gods have been summoned to brutal battle. Fight to restore peace in the most graphically amazing game for mobile. A pantheon of champions is yours to train to new heights as you enter an epic story full of daily challenges, mystic prizes and PvP combat.
Forum Thread: Gods Of Rome (by Gameloft)
---
Grand Theft Auto: Liberty City Stories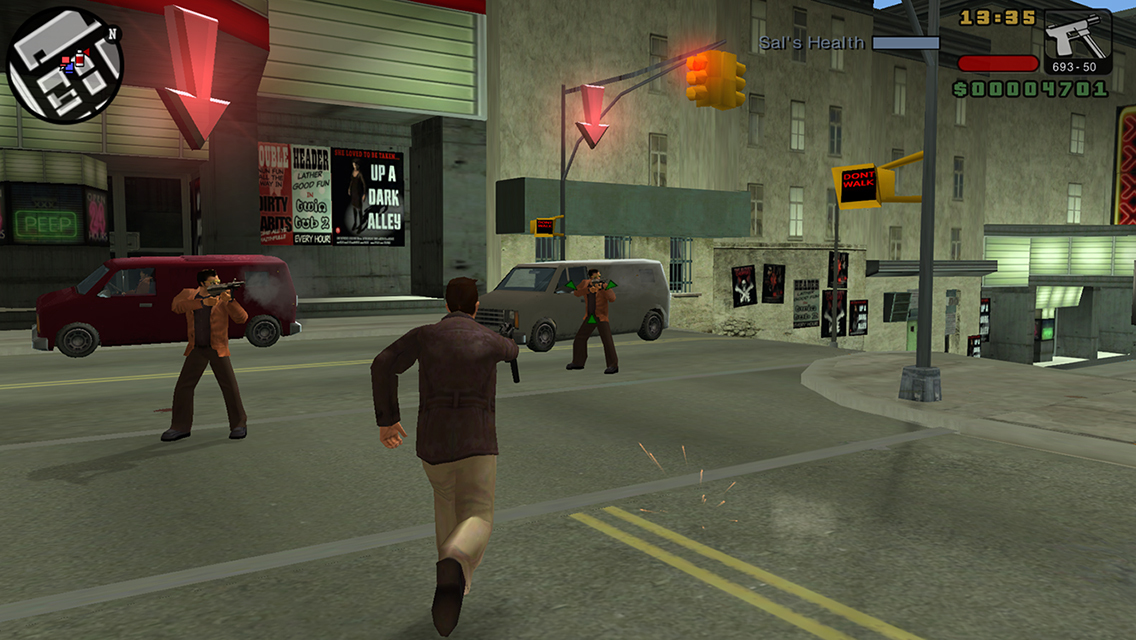 iTunes Description
Get ready to head back to the East Coast as Grand Theft Auto: Liberty City Stories returns to mobile devices. With shorter, streamlined missions designed with mobile gameplay in mind, this definitive open-world adventure has been remastered for iOS with extensive graphic enhancements, rebalanced touch controls, cross platform saves and native Retina screen support.

Former trusted wise guy for the Leone family, Toni Cipriani returns home to Liberty City after spending time in hiding for killing a made man. Now, the streets of Liberty City are in turmoil, as warring families vie for control and the town begins to self-destruct under waves of political corruption, organized crime, drug trafficking and union strikes. Deranged hit men, morally depraved tycoons, cynical politicians and even his own mother stand in the way as Toni tries to bring the city under Leone family control.
Forum Thread: Grand Theft Auto: Liberty City Stories (by Rockstar Games)
---
Grayout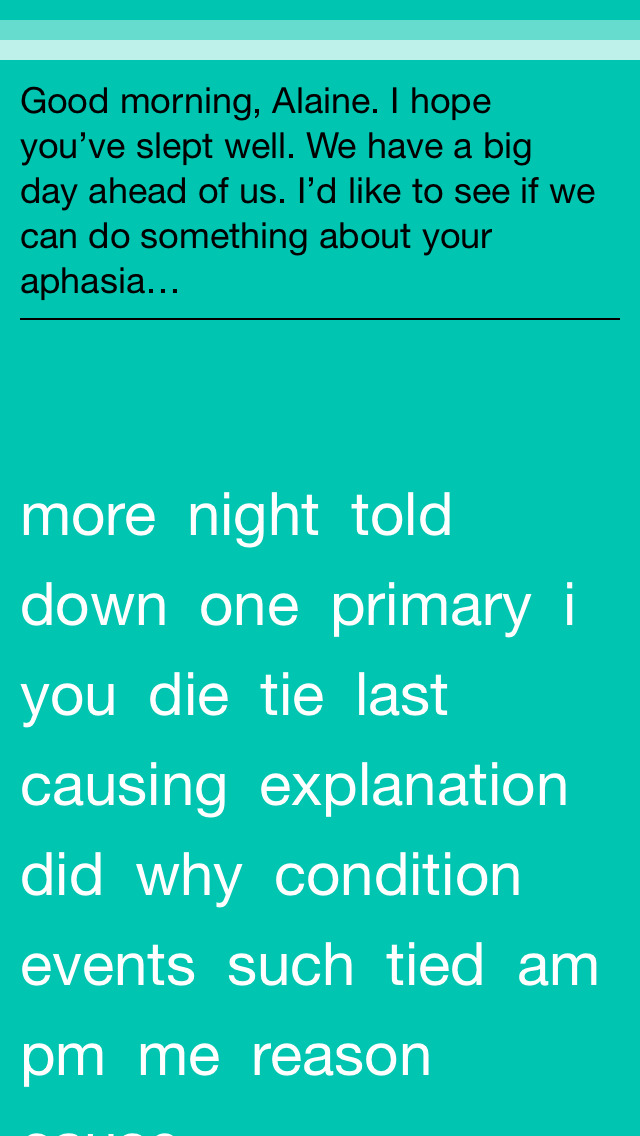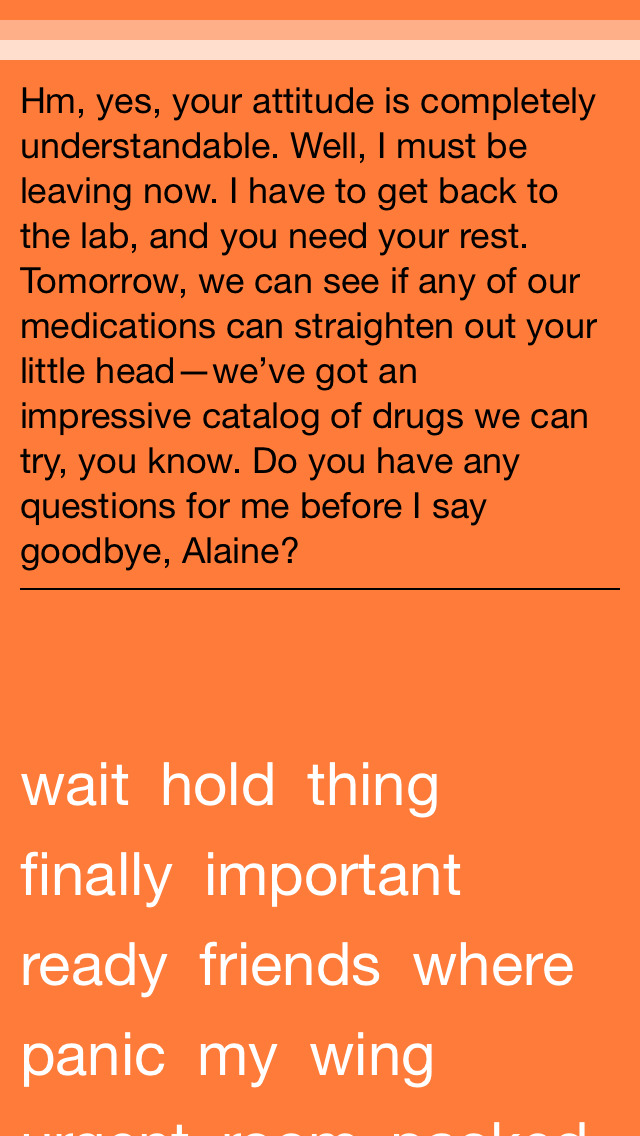 iTunes Description
Grayout is an aphasiac text game set in a medical dystopia. Its a prequel to the censorship game Blackbar.

In Grayout, you play Alaine, a rebelious resident of the totalitarian community called The Neighborhood, who wakes up in a hospital research lab following an accident or so she is told. The game is a series of conversations with hospital staff, made challenging by Alaines post-traumatic aphasiaa disorder that affects ones ability to process language.
Forum Thread: Grayout (By Mrgan LLC)
---
Hammer Time!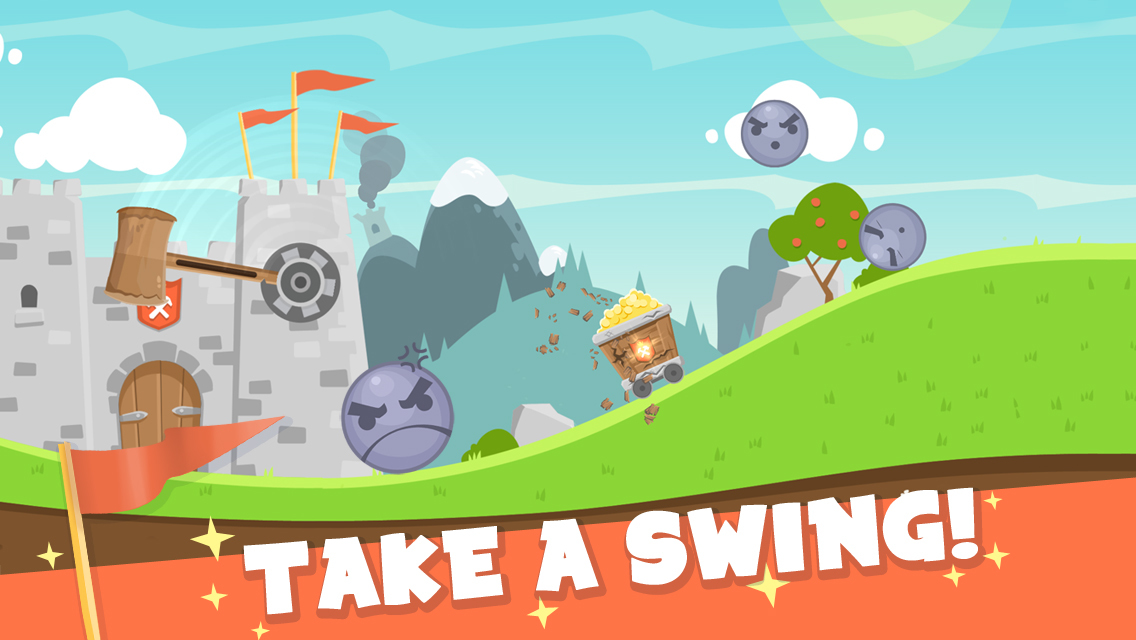 iTunes Description
Look out, the castle is under attack! If only we'd built a giant hammer at the front gate. Oh wait, we did. It's HAMMER TIME! Your mission: fend off an onslaught of angry boulders with well-timed swings of your hammer. The longer you survive, the higher your score. It sounds simple, but when the action heats up and the boulders are rolling in thick and fast, one wrong swing of your hammer can mean the difference between glory and destruction.

You can also unlock dozens of different hammers to help you in your quest for leaderboard domination, from the mighty Mjölnir, hammer of the Gods, to… a prosthetic leg (no it's not technically a hammer, but it gets the job done.) Take a swing at the addictive arcade action of HAMMER TIME!
Forum Thread: Hammer Time! (by The Binary Mill)
---
HEIST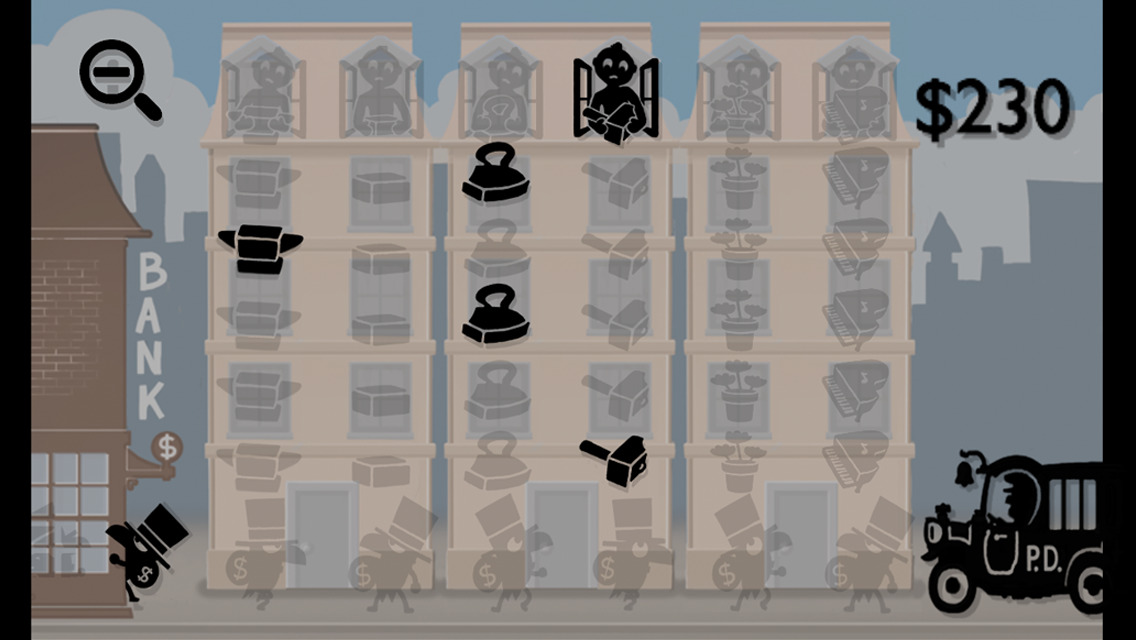 iTunes Description
Steal every dollar you can get your dirty little hands on.
Use [LEFT] and [RIGHT] buttons to move across the screen.
Avoid falling objects from disgruntled locals as you snatch cash from the Bank and load it into the Hot Air Balloon whiles staying alert for the Bootleg Police Department!
Forum Thread: HEIST (by Ross Mcrae)
---
Heroes Paradox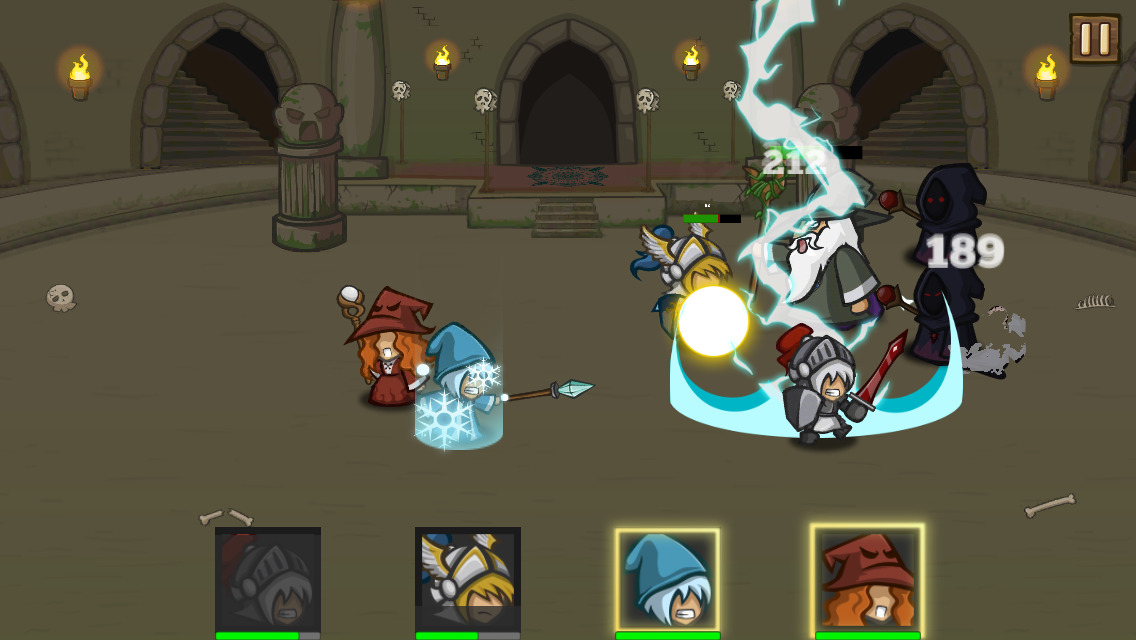 iTunes Description
Heroes Paradox is the story of Lugh, who becomes a leader of the heroes against the tyranny of the Monarch. One day, he found something big and bad happening in his adventure and decided to go to the castle of King. He never knew there was a secret of Kingdom.

Now, it all depends on you whether or not Lughs party wins the epic battles. Join Lughs adventures and save the Kingdom. Build your own strategy by selecting your 4 best heroes. Moreover, in the event stages, you can get even more heroes and epic items to make your team more powerful.
Forum Thread: Heroes Paradox (by Duksu Han) – WinterBleu –
---
Hibachi Hero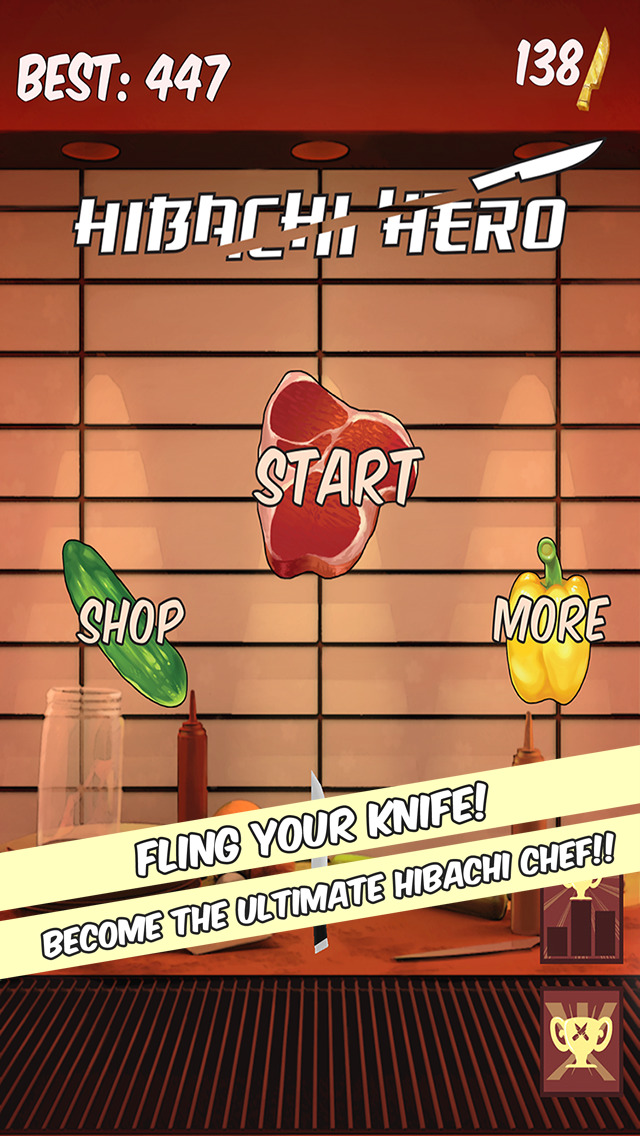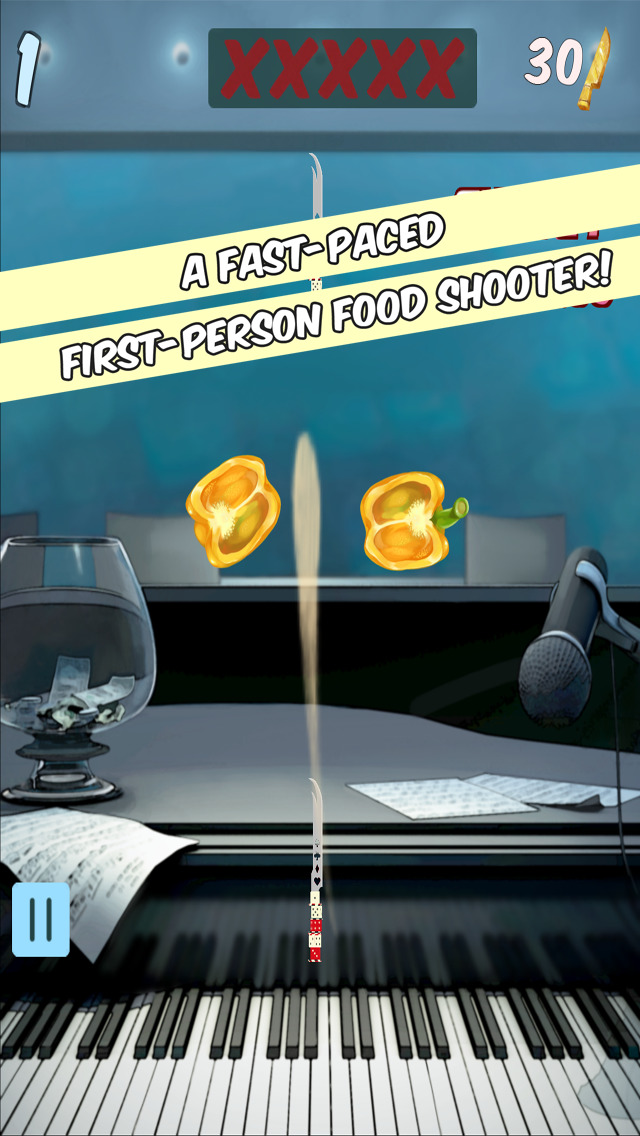 iTunes Description
You've got to stay on your toes if you want to be the Hibachi Hero! In this fast-paced first-person food shooter, the goal is to work your way up to being the Ultimate Hibachi Chef. Fling your knife to cut steaks, salmon fillets, veggies, and more as they fall from above.
Watch out for seasoning bombs that will give your food a burst of flavor, as well as special ingredients that will add valuable Golden Knives to your collection. You can use Golden Knives to unlock new restaurant locations & special knives like Knight's Blade, Katana, Shuriken & many, many more. Keep an eye out for bad ingredients that will mess up your order! Keep the good stuff on the grill, or you're fired!
Forum Thread: Hibachi Hero (by Thumbspire Inc.)
---
HNTR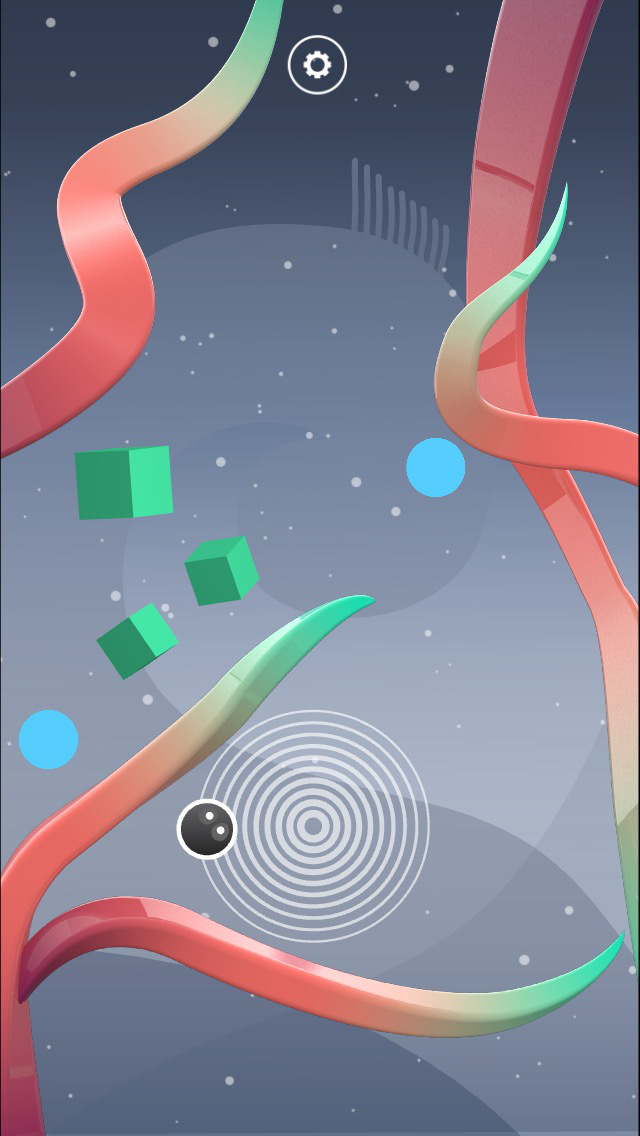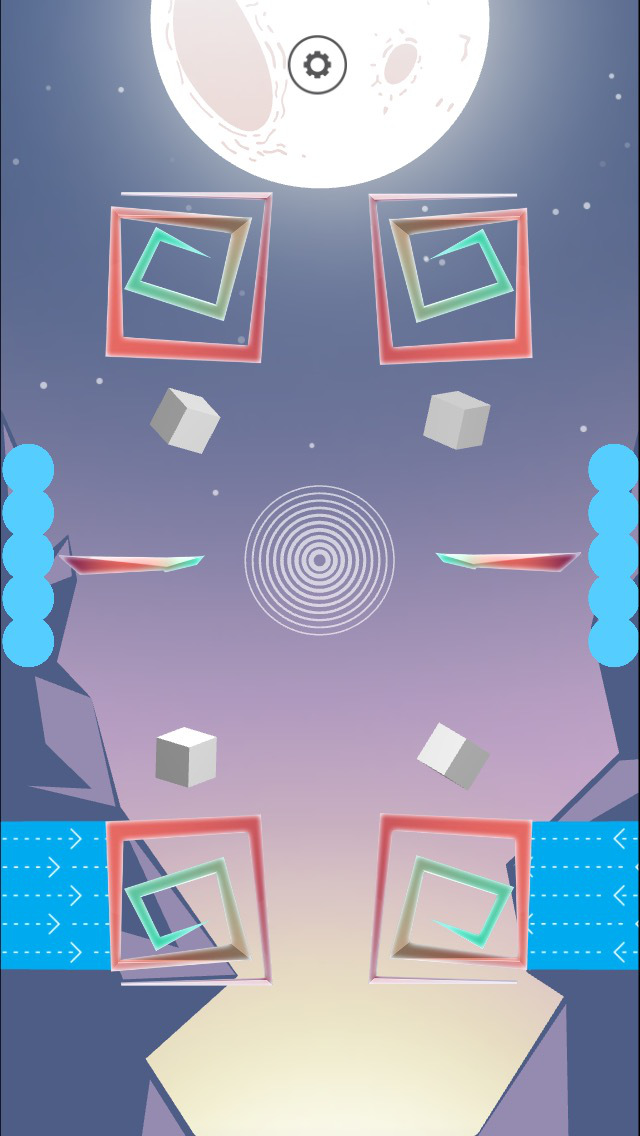 iTunes Description
HNTR is a story of a Hunter who travels around a far planet trying to find something to eat. The Hunter eats creatures which look like small cubes, but do not delude yourself with their unsophisticated appearance: they have emotions, names and, of course, they are good at hiding. You have to be smart and accurate!

The farther the Hunter will go into depths of the planet the more specific traits of this world you will discover: air currents, changes of gravity, areas which will shrink you up, and even death-dealing breaks of space.
Forum Thread: HNTR (by Wilds)
---
Holiday Dash!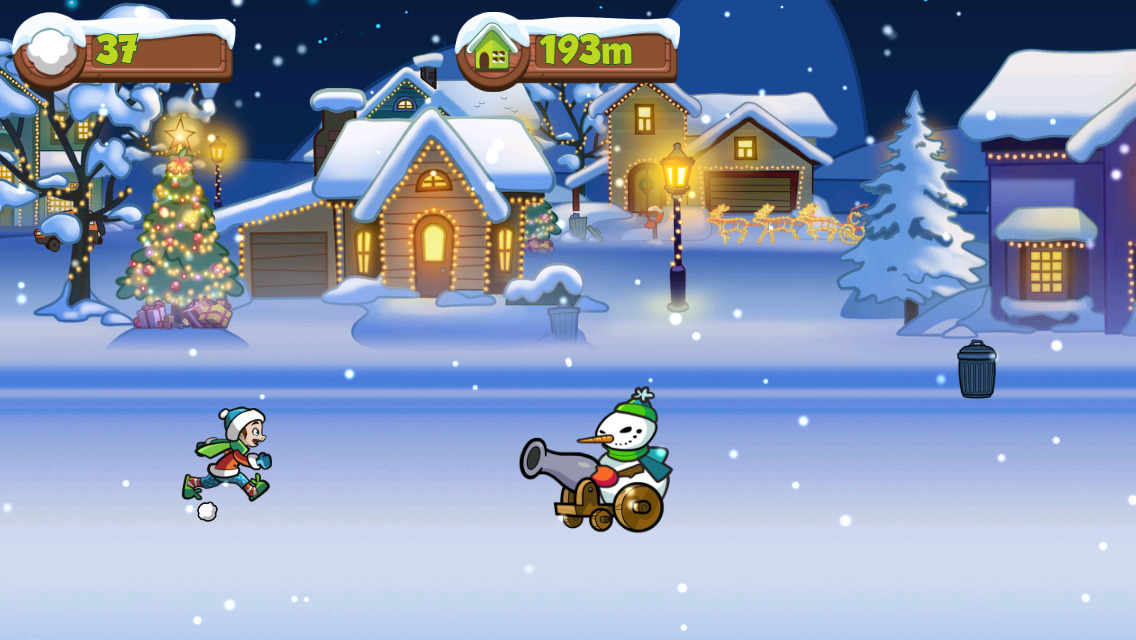 iTunes Description
You've been waiting all year to open presents and the time is finally near. Now, the only obstacle remaining is to return home.

Run, jump, and ride your sleigh as fast as you can while slinging snowballs, because it's a guarantee someone or something will stand in your way! Can you make it home?
Forum Thread: Holiday Dash! (by Appsolute Games LLC)
---
Hot Date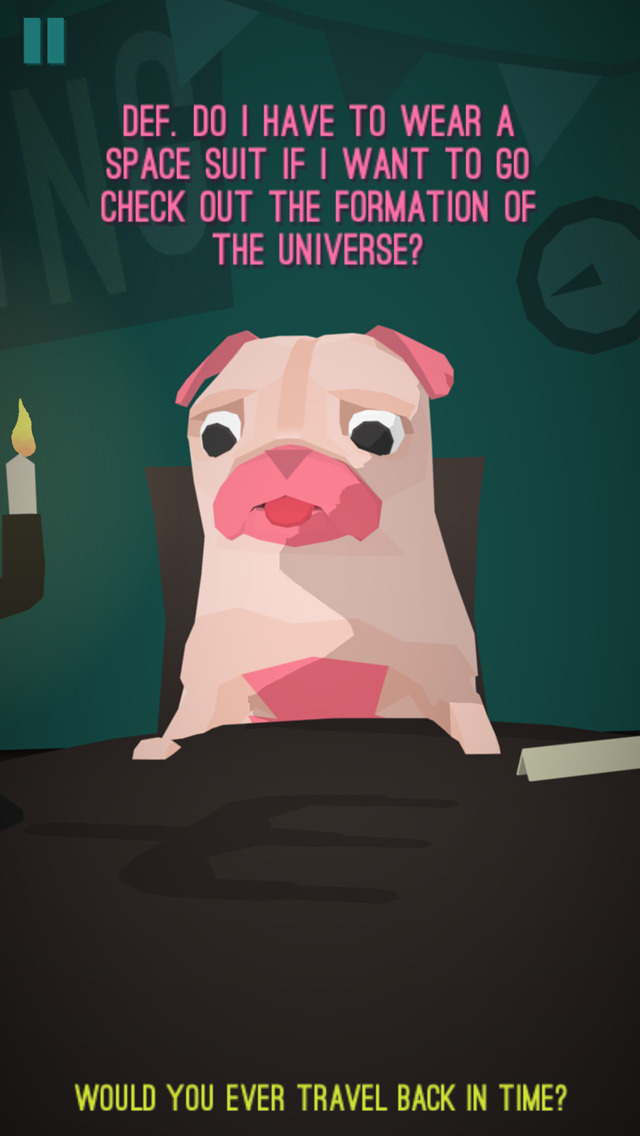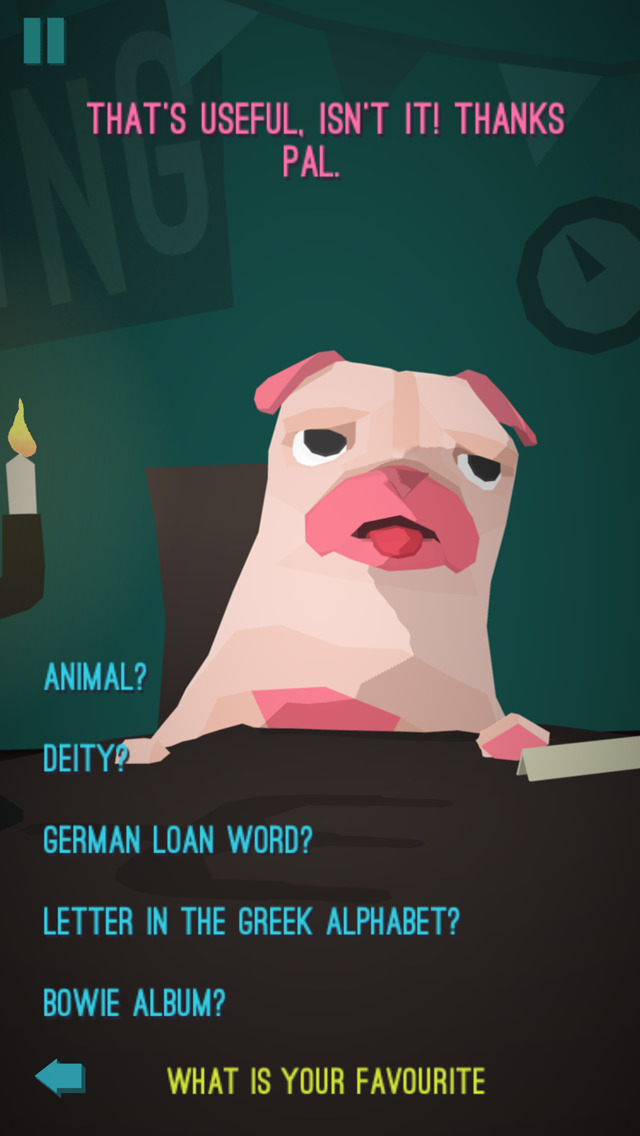 iTunes Description
Iron your good suit and/or frock. Do your hair. Practice your smile in the mirror. You're going speed dating.

Explore the moods and feelings of your dates. Get to know them. Connect. Ask the right questions and try to get on their good side before the bell rings and your potential soulmate slips away…
Forum Thread: Hot Date (By George Batchelor)
---
Impossible Journey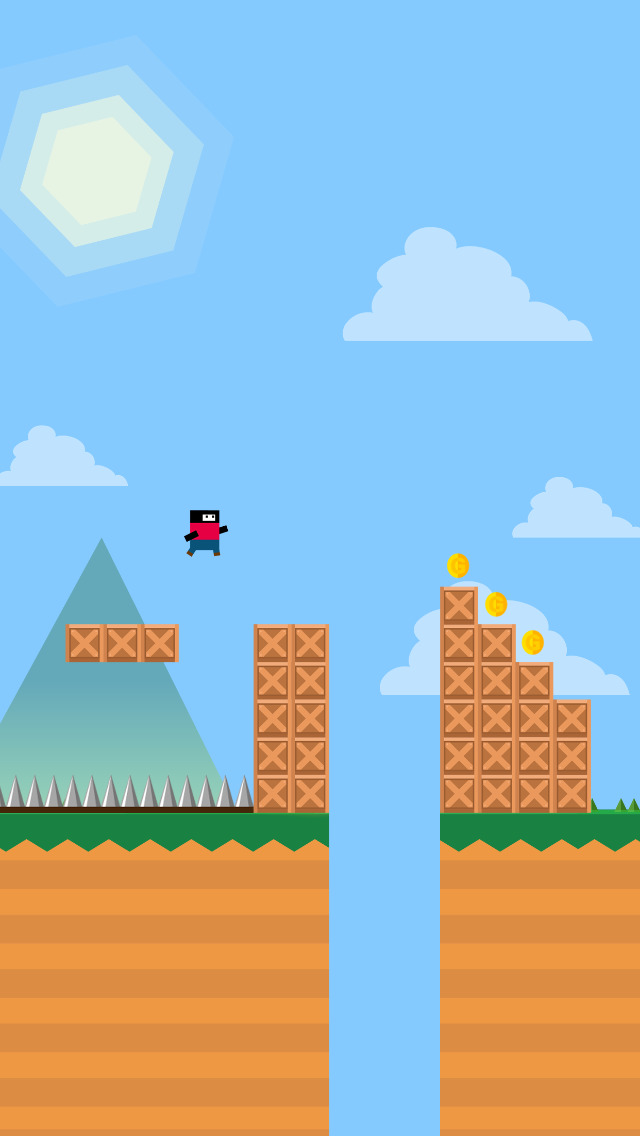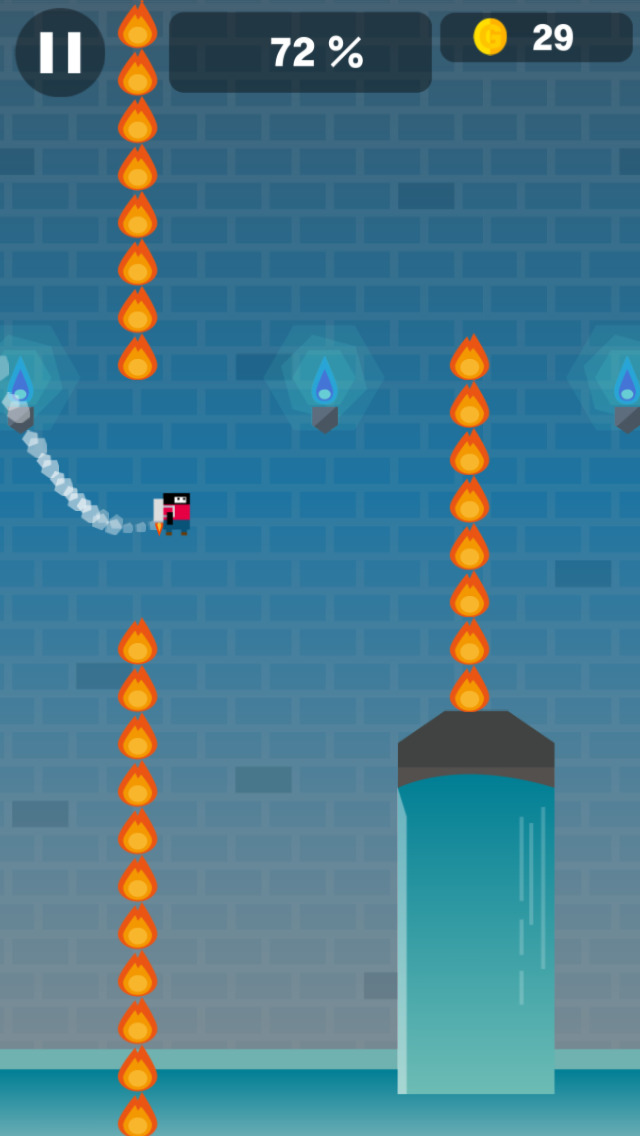 iTunes Description
Jump! Jump! Jump across 3 dangerous worlds full of enemies.

Find the magic boots to jump high in the air!

An awesome jet pack is waiting for you to fly with style.

Can you complete this Impossible Journey?
Forum Thread: Impossible Journey (by Ketchapp)
---
Into the Dim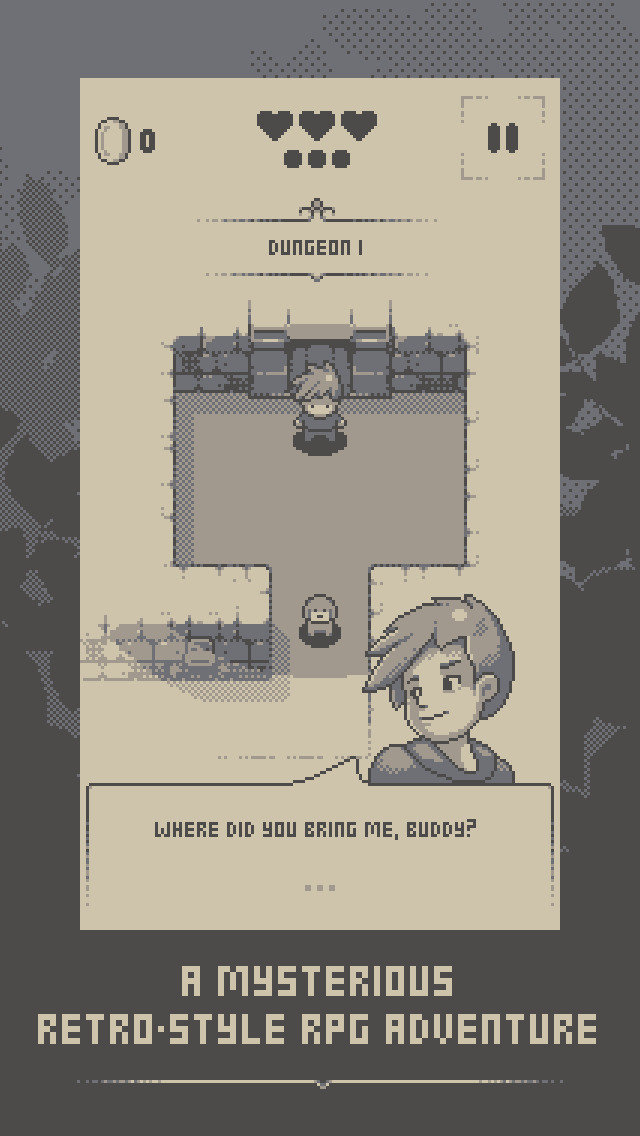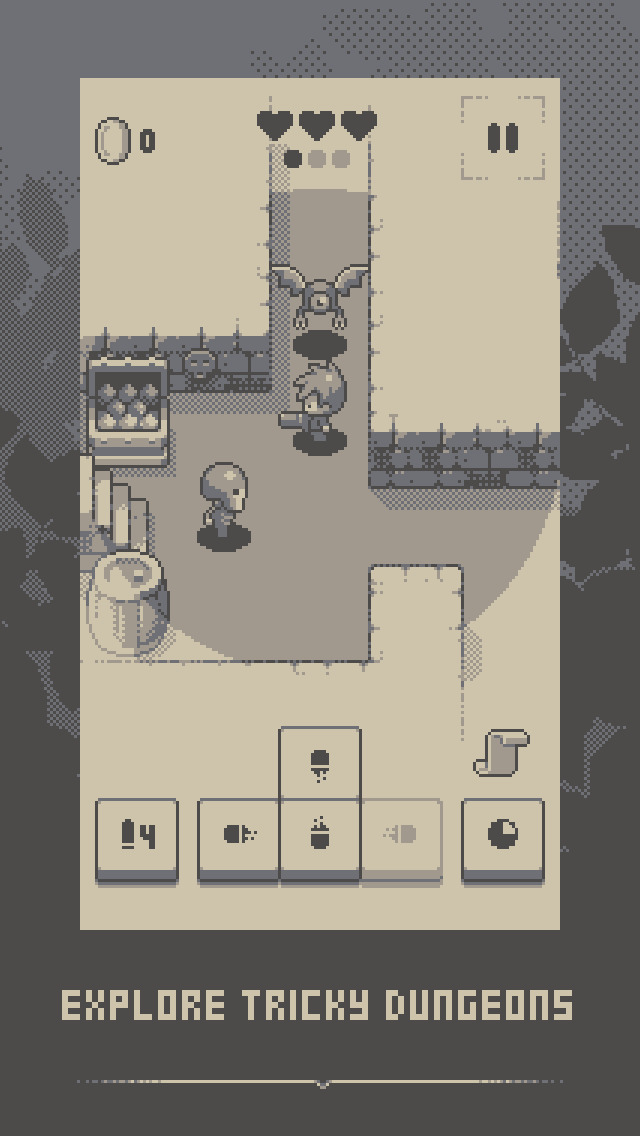 iTunes Description
Into the Dim is a mysterious RPG adventure of a boy and his dog. Explore tricky dungeons, think steps ahead and evolve traps. Solve puzzles, outwit and defeat enemies and uncover the town mystery!

Features:
– dungeons with secrets
– tricky puzzles
– various enemies
– collectable treasures
– universal (play on all your devices)
Forum Thread: Into the Dim – Dungeon Crawler (by Happymagenta)
---
Katy Perry Pop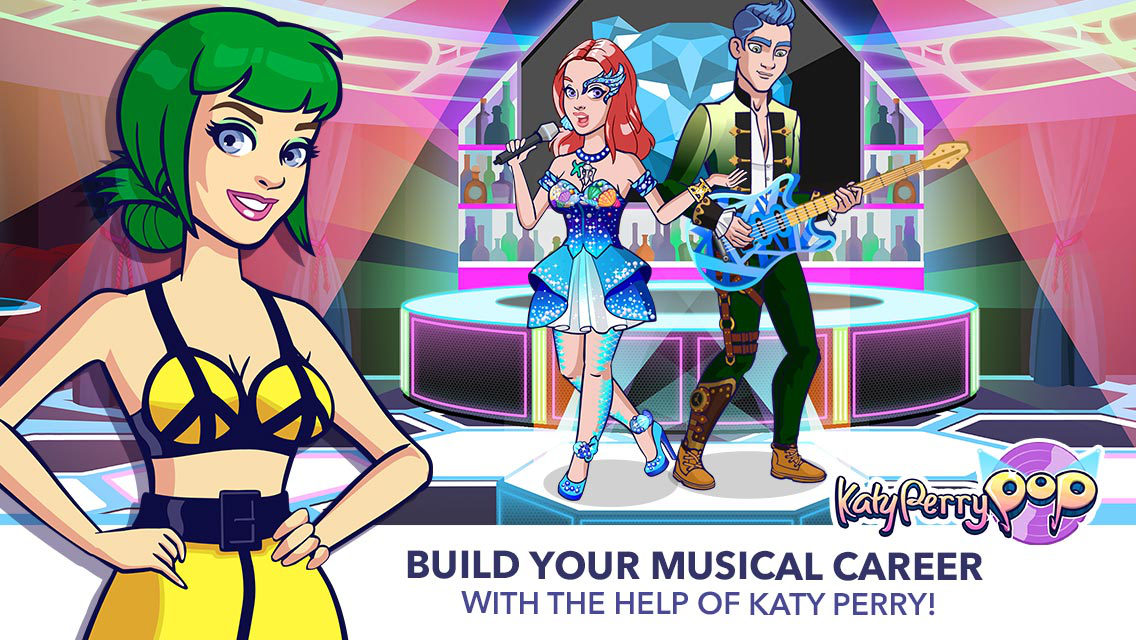 iTunes Description
Feature in your own interactive journey from aspiring artist to pop stardom with Katy Perry in the fun and whimsical world of Katy Perry Pop.

BUILD YOUR MUSIC CAREER. Get discovered by Katy Perry and chart your course to music stardom by recording songs, making music videos, and performing for thousands of fans around the world.
Forum Thread: Katy Perry Pop (by Glu Games Inc)
---
Max Bradshaw and the Zombie Invasion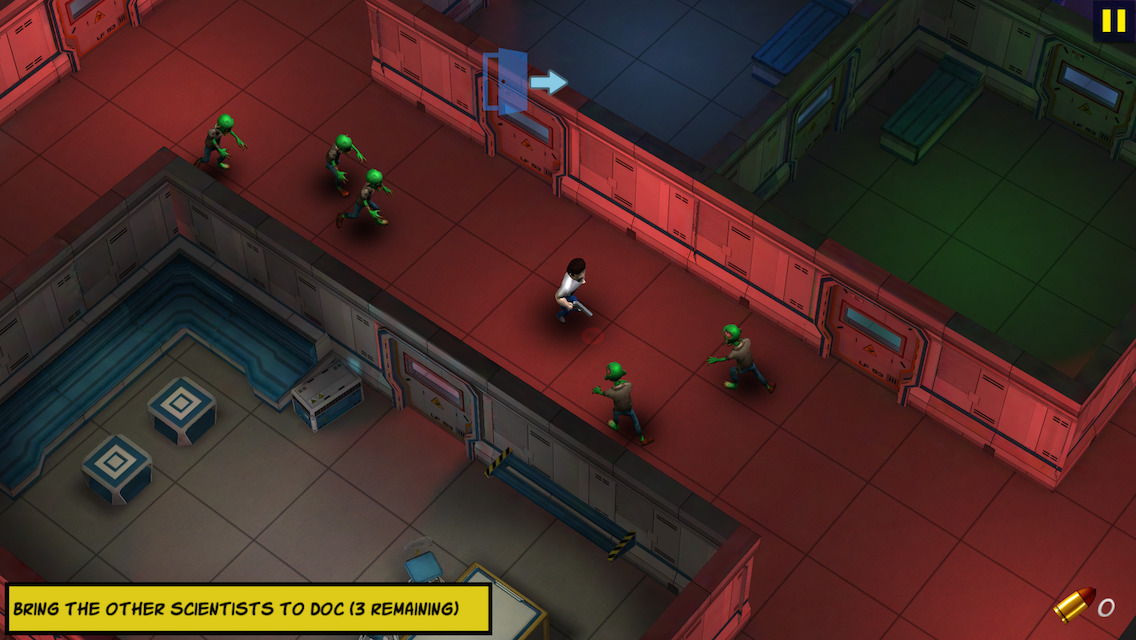 iTunes Description
Meet Max Bradshaw, intrepid adventurer and all around hero. Then help him save the world from a zombie invasion in this modern action adventure game designed to bring back some of those classic gaming feelings.
Forum Thread: Max Bradshaw and the Zombie Invasion (by Little Dragon Games)
---
Nori – The Journey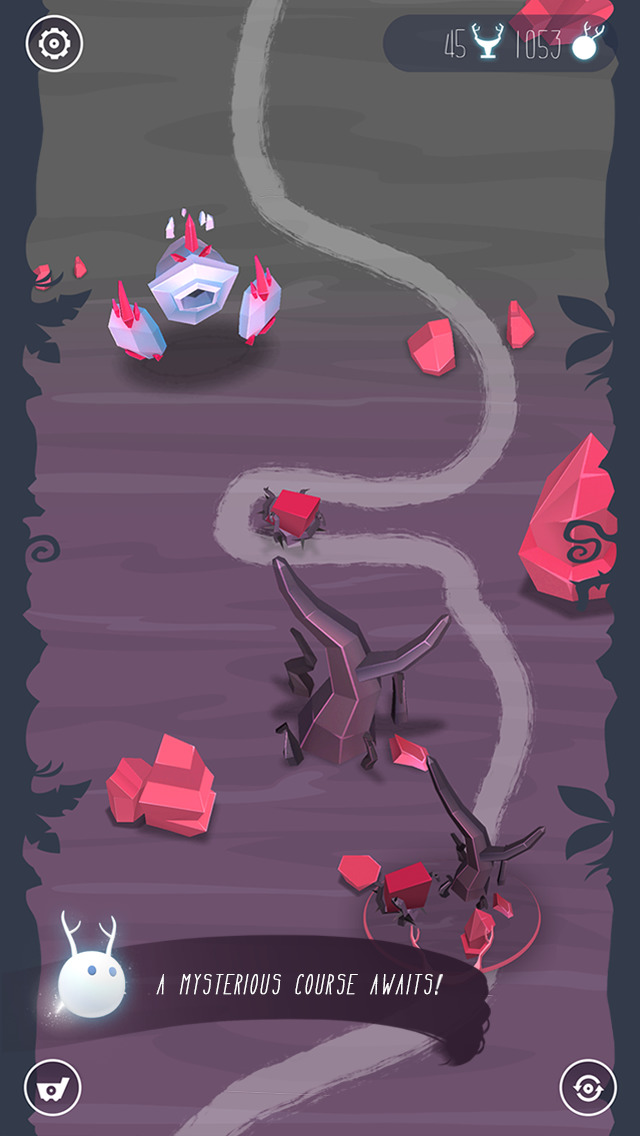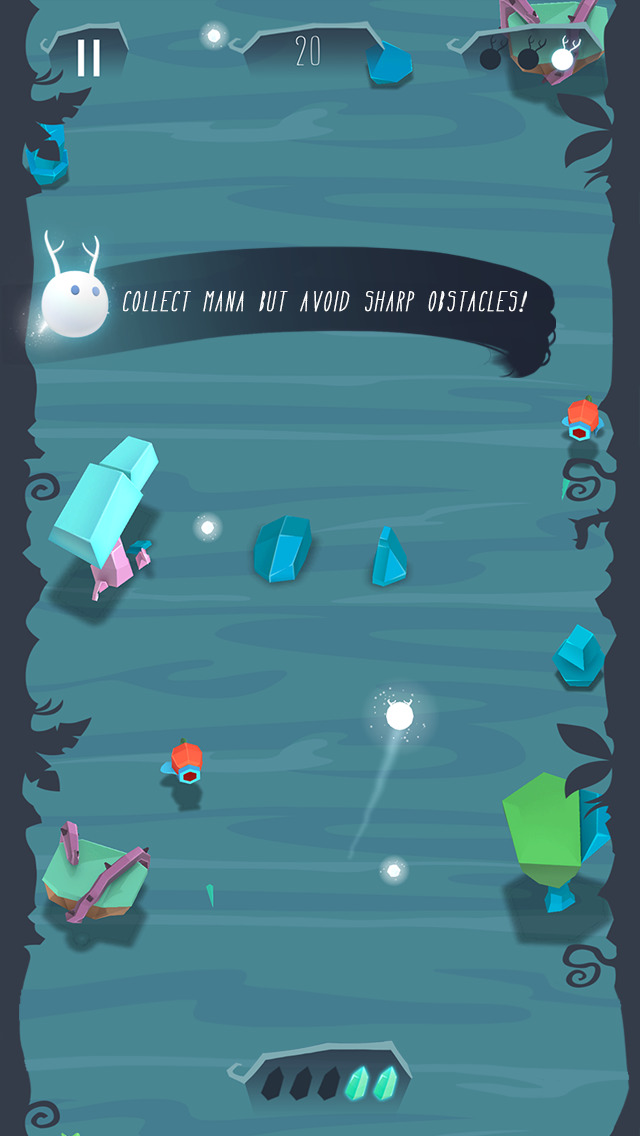 iTunes Description
Help Nori to complete his journey!
But be warned, he is not your average runner, he is a gentle forest sprite trapped in another dimension and now it's your job to protect him in an unwelcoming world!
Guide him through a marvelous crystal realm, collect mana but avoid unexpected dangers and help him defeat strange enemies!
Forum Thread: Nori – The Journey (by Pronetis)
---
Old Gold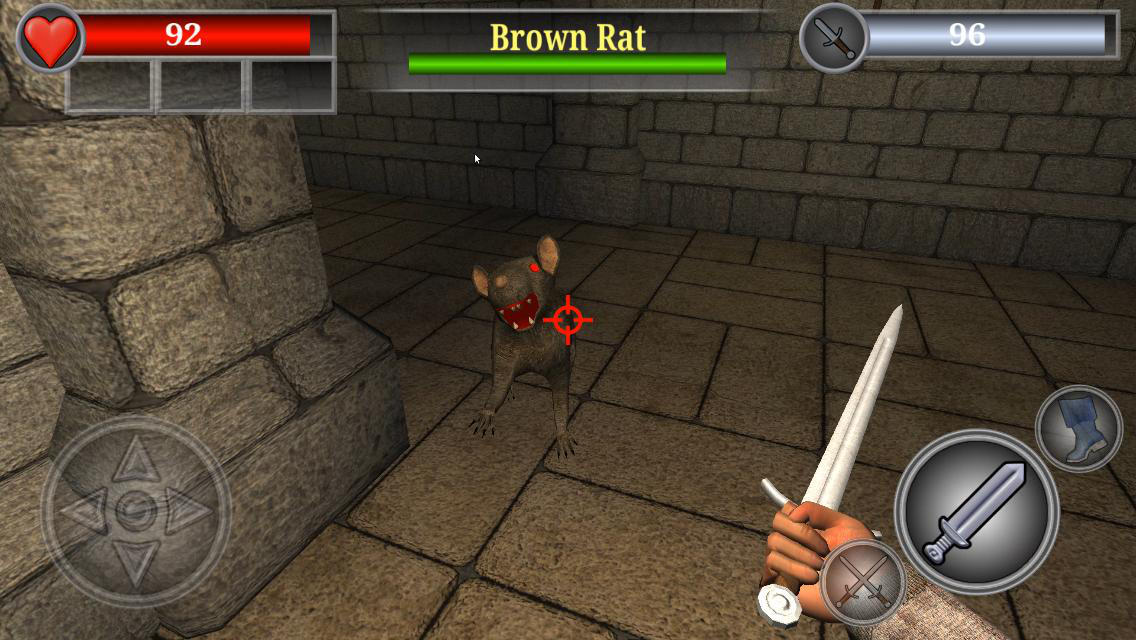 iTunes Description
It's the modern game with the old combat style, return you back in time to the days of first 3D shooter games. Delve into an underground realm of Undead King in search of Old Gold. Your hero will be able to journey through dungeons full of rare items and treasure chests. Engage in battles with awful beasts and hordes of skeleton warriors while exploring catacombs.

You start your quests with one of the weapon like: broken sword, rocks, dagger, throwing knives,sword, bow, mace, magic staff and spear. You need to use specific advantages of weapons in order to be more effective against evil monsters. Over the course of the game, improve your combat skill of sword fighting and bow shooting to defeat the army of Undead King and destroy him once and for all!
Forum Thread: Old Gold (by Andrey Razbakov)
---
Peter Moorhead's Murder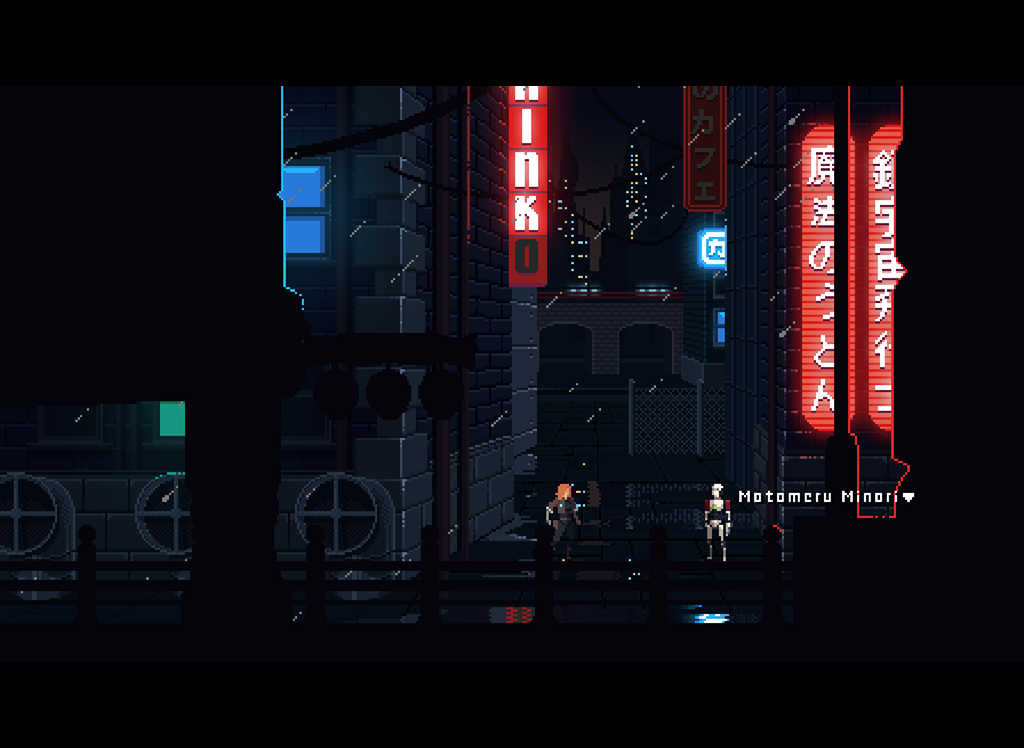 iTunes Description
Murder is a short story about the intersection of morality and sentience, told in the form of a point and click adventure.

Over its memorable twenty to thirty minute playtime, Murder takes players on a journey through a near-future Tokyo, following the actions of Lieutenant Motomeru Minori of the Tokyo Metropolitan Police on an unusual and dangerous case, in a story that explores the intersection of morality and sentience in a future where both have become commodities.
Forum Thread: Peter Moorhead's Murder (by Curve Digital Games)
---
Pixel Paddle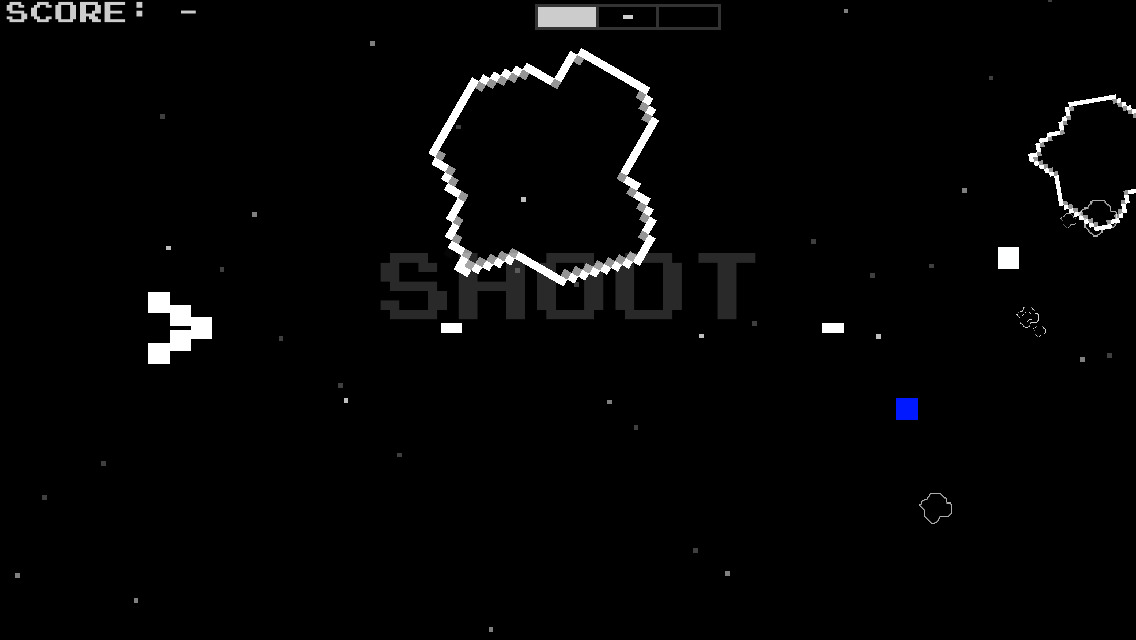 iTunes Description
Pixel Paddle is a skill game in which you need quick reactions. Move the paddle with your finger and fend off flying pixels and dodge from the asteroids.

The game contains advertising, which can be switched off at the settings menu.
Forum Thread: Pixel Paddle (by new media company GmbH & Co. KG)
---
Pixel Tree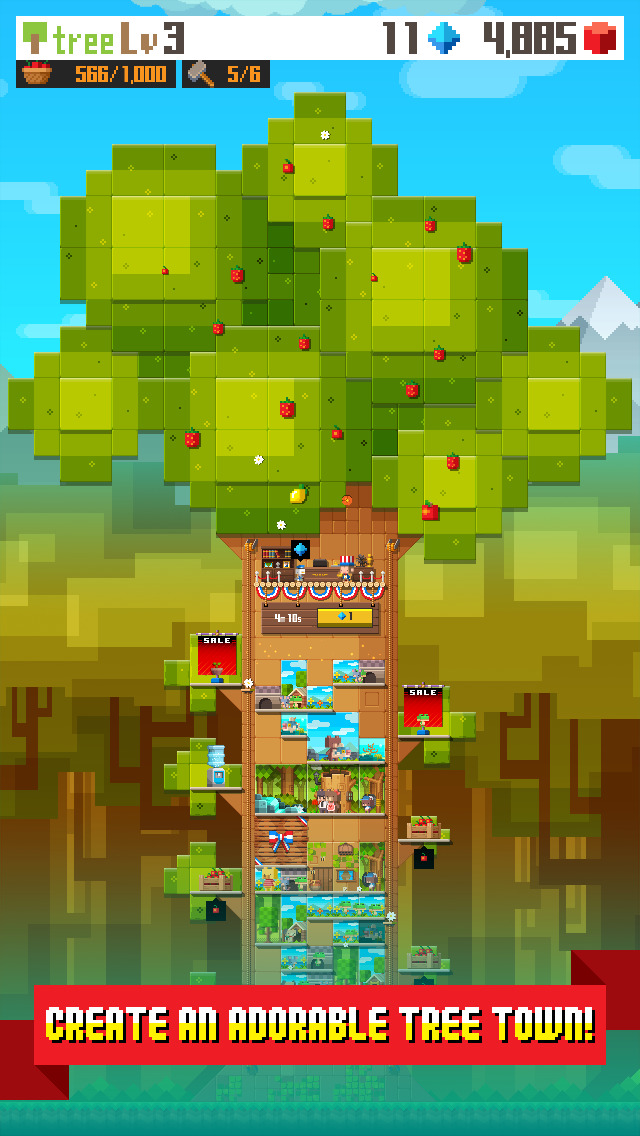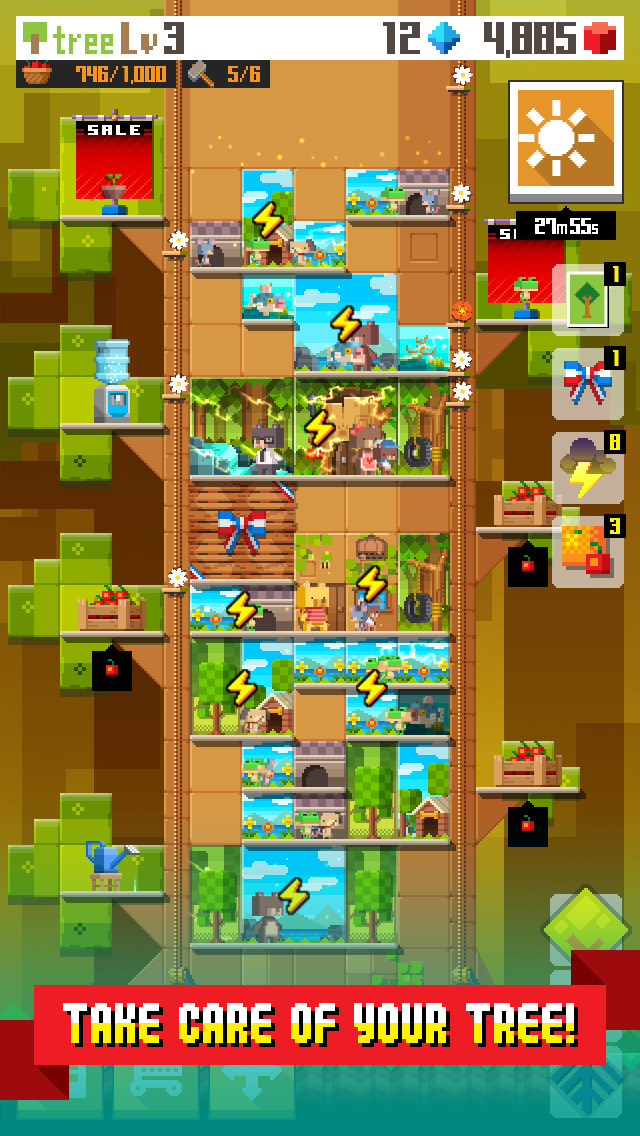 iTunes Description
From the creators of Faraway Kingdom: Welcome to the peaceful town of Pixel Tree!

"Hello, big friend! Won't you please lend me a hand?"
Mayor Monkey needs your help!
Be the mayors assistant and help him build a big, beautiful tree city.
Forum Thread: Pixel Tree (by Dinocooler)
---
Plant Wars 2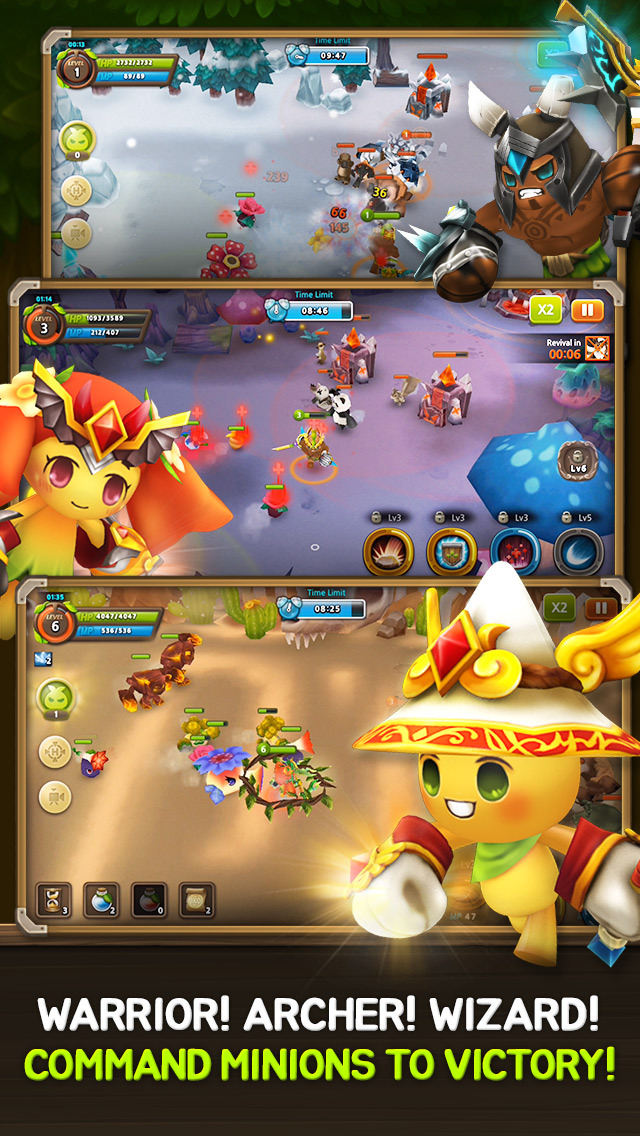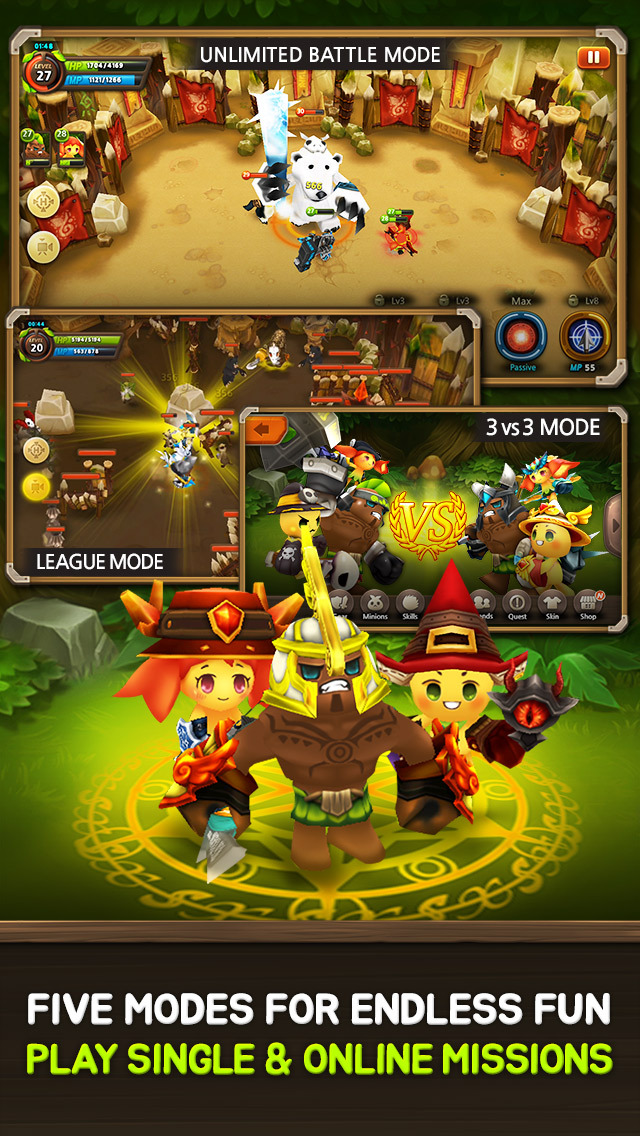 iTunes Description
Leafy and Plant Minions have returned to save Dryad Forest from animal invasion after the broken peace treaty. Command your Plant Army and be entertained by the simplistic gameplay of true mobile RTS and MOBA action!

HYBRID MIX OF MOBILE REAL-TIME STRATEGY AND MOBA
Lead your hero on the battlefield, strategically attack and destroy enemy sanctuaries!

MULTIPLE CLASSES TO COMMAND YOUR PLANT ARMY
Interchange your class between an Archer, Warrior or Wizard and command Minions to victory!
Forum Thread: Plants War 2 (by Four Thirty Three)
---
Puzzle Bear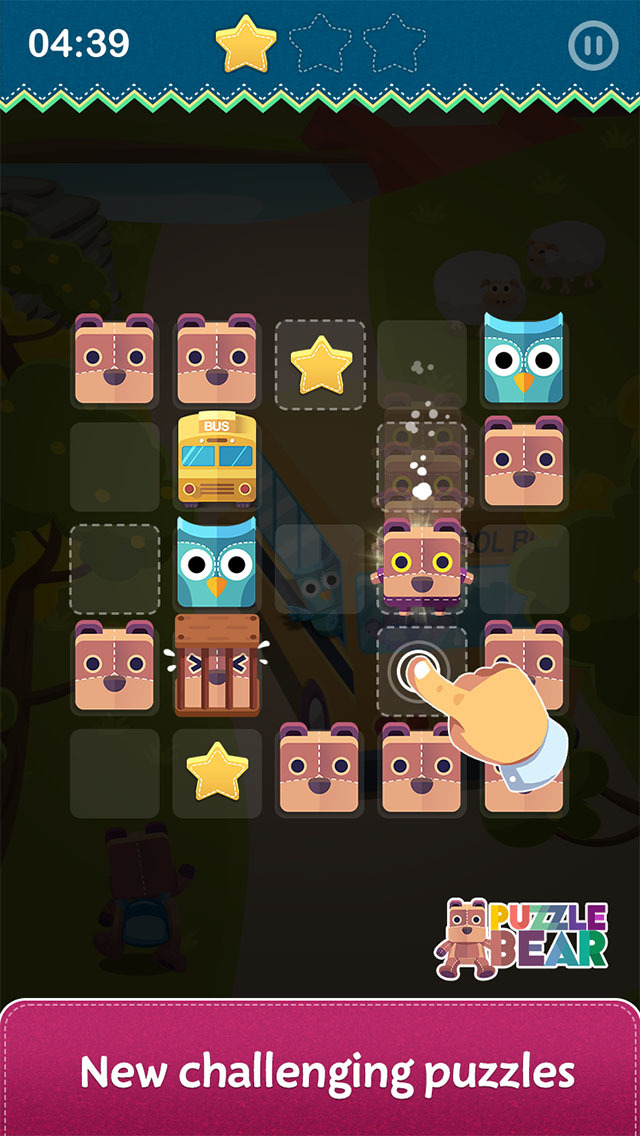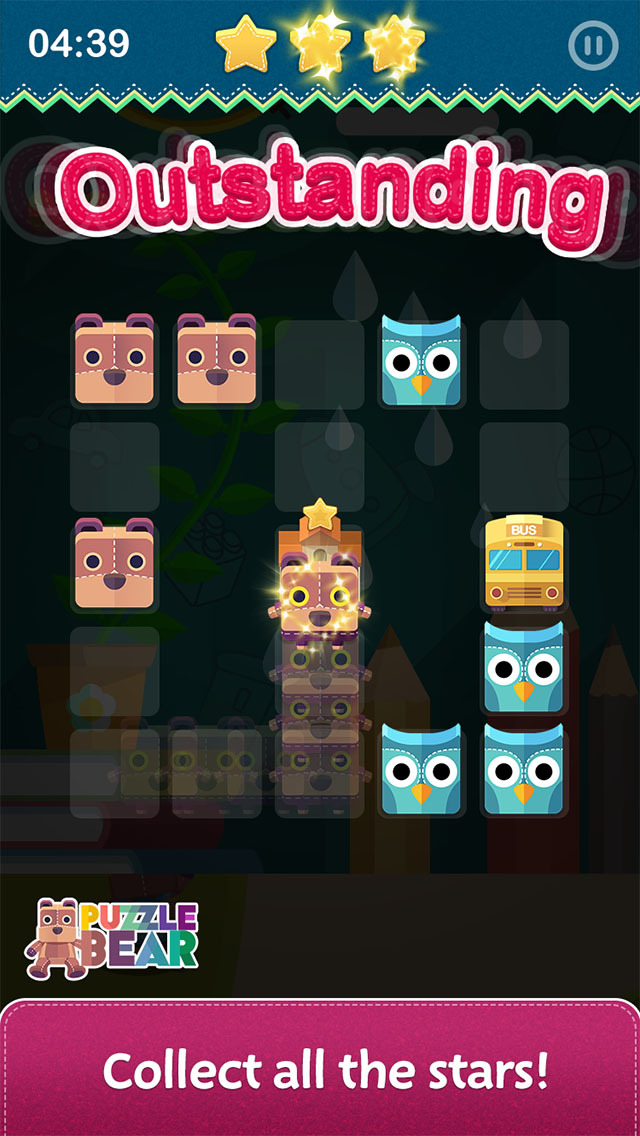 iTunes Description
Puzzle Bear provides a deceptively simple but challenging levels in beautifully designed story of an adorable bear.

Puzzle Bear should be another huge challenge even for great puzzle solvers. The simple premise is executed with clean, beautiful graphics, responsive touch controls, awesome musics, and top-notch level design. Puzzle Bear is made for you, puzzle lovers.
Forum Thread: Puzzle Bear (by Pine Entertainment)
---
Puzzle Siege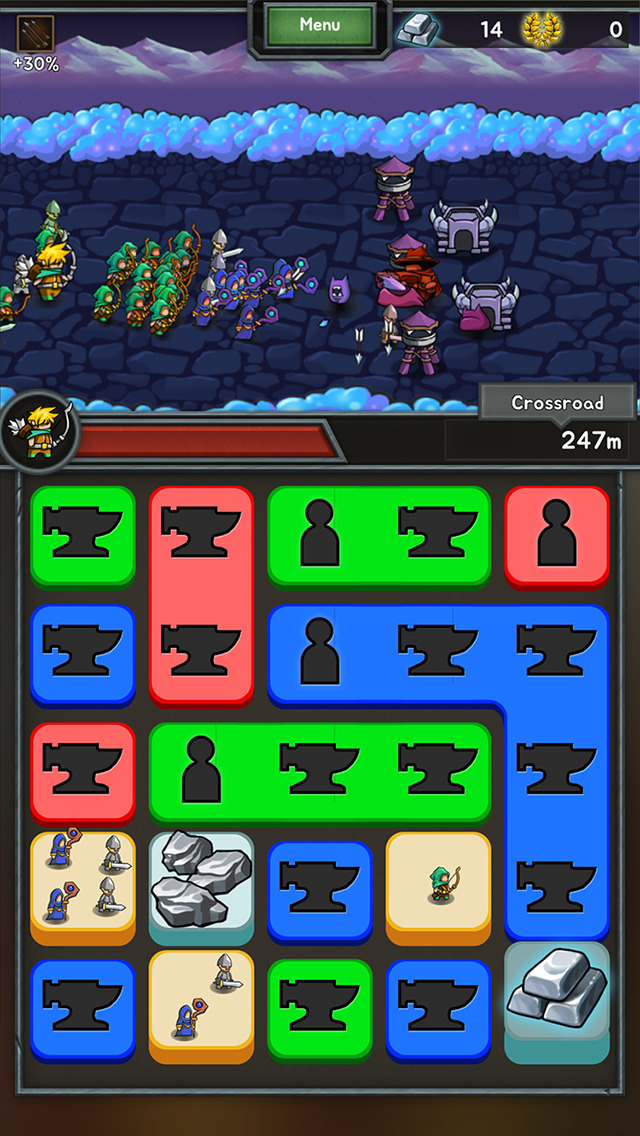 iTunes Description
== Summary ==
1. Tab to combine same color tiles.
2. Combine 5 or more to reinforce your army to march forward.
3. Really simple, but strategically sophisticated.

== Game Story ==
One day, your town warped to some demonic hell. You, as a mayor, support your hero and army to make your way home through a demonic fort. Prepare for Epic Siege! Manage citizens and productions to support army or reserve resources.
Forum Thread: Puzzle Siege (By MoonshineGames)
---
The Ramen Sensei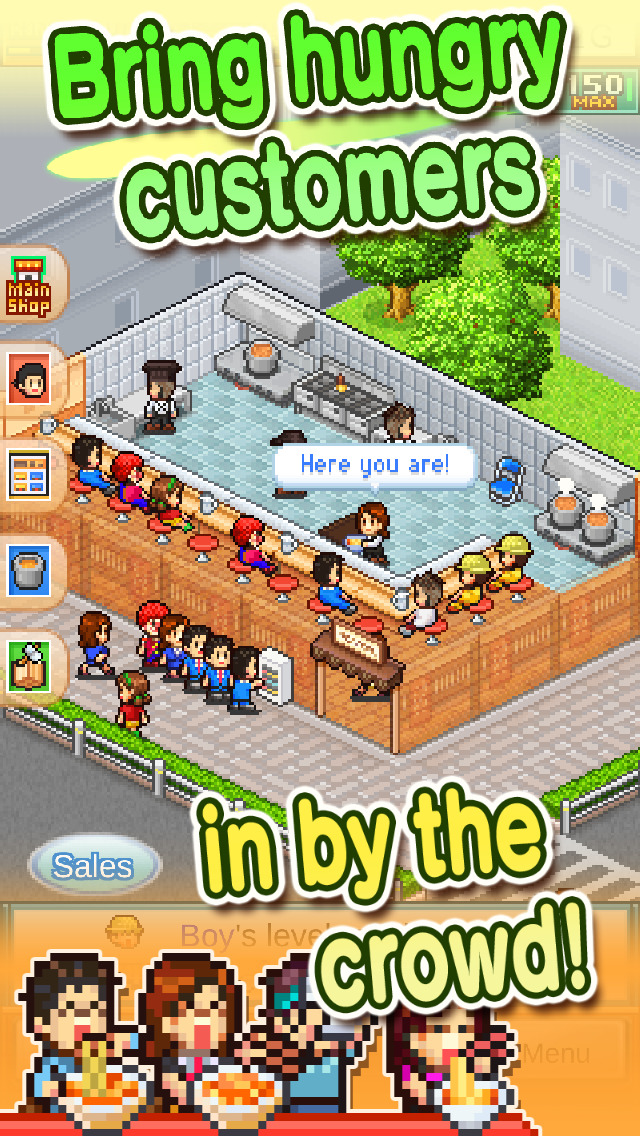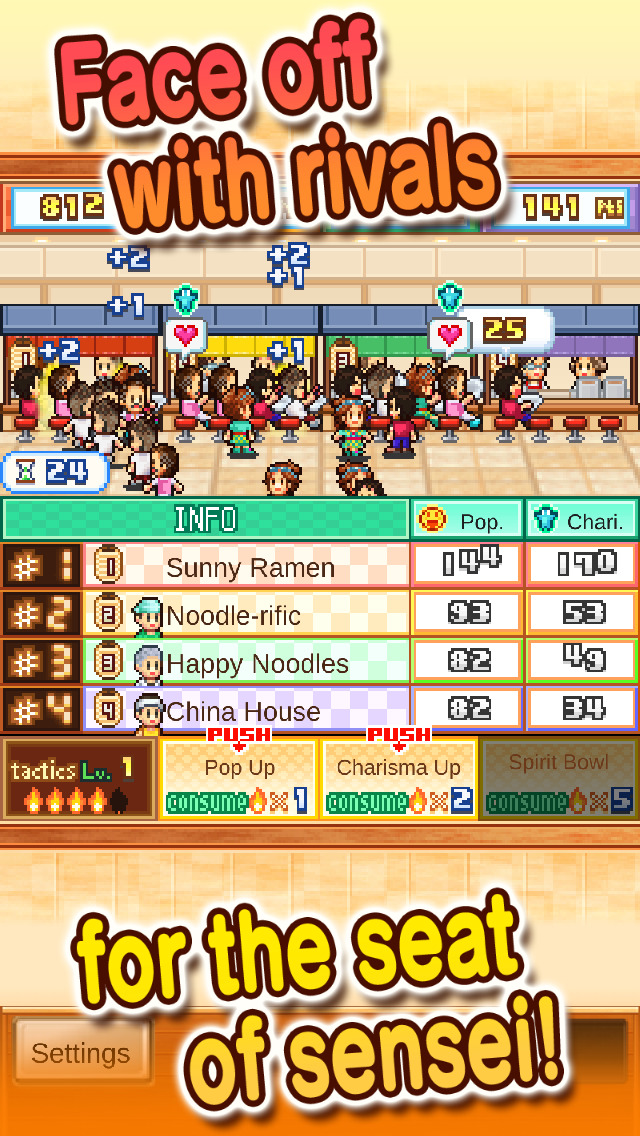 iTunes Description
Build your ramen rep by fashioning the ultimate bowl from a vast assortment of noodles, soup, and toppings. From roast pork to miso, mackerel, and more–the only limit is your imagination, meaning you'll need to use your noodle to nail the right recipes and bring hungry customers in by the crowd!

Enter contests and see how you size up against rivals, thus cementing your standing as superlative sensei of the savory! Succeed–and one day you might even have your own ramen theme park!
Forum Thread: The Ramen Sensei (by Kairosoft Co.,Ltd)
---
Rust Bucket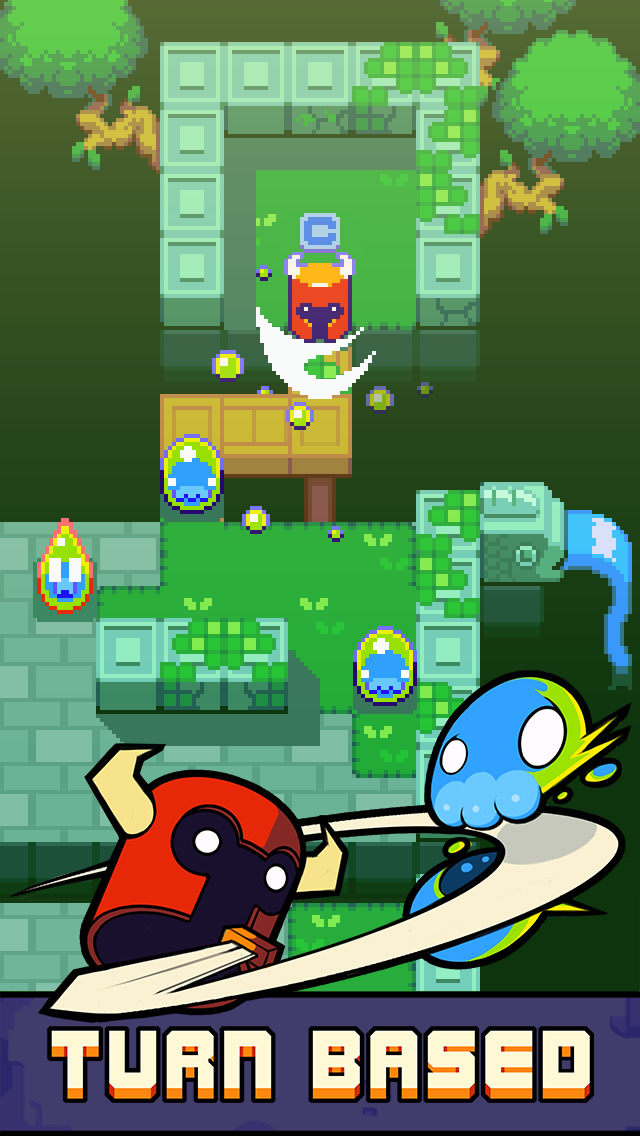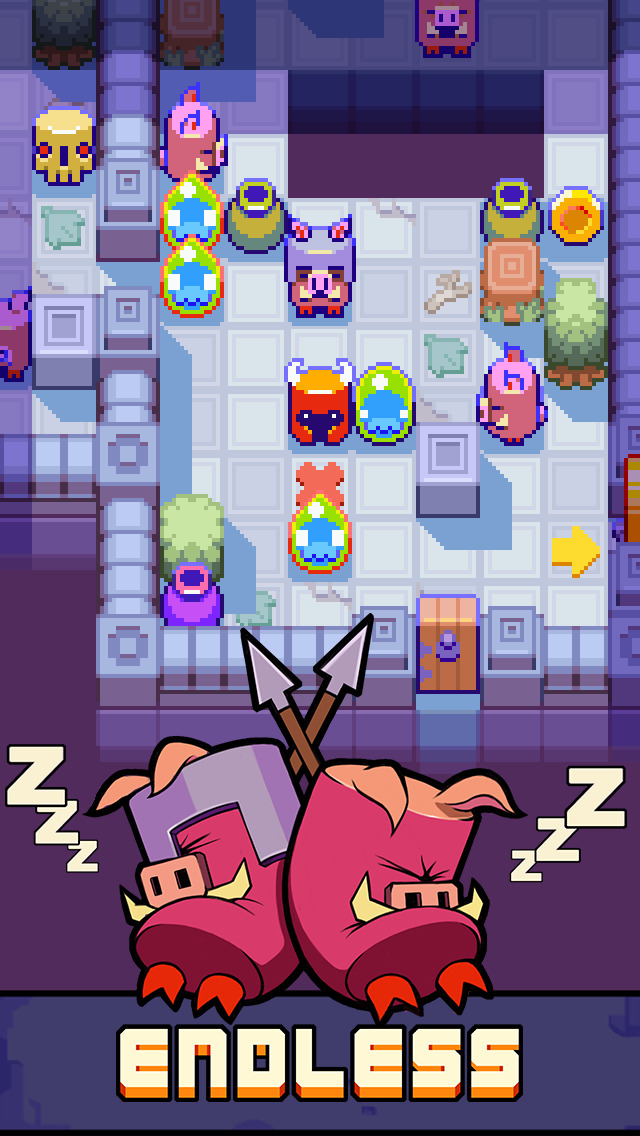 iTunes Description
Rust Bucket is a turn based dungeon crawler that is built with mobile in mind. Swipe to take a step, swipe into enemies to attack. It's as simple as that, but don't be fooled into thinking this is a casual game!
Forum Thread: Rust Bucket (by Nitrome)
---
Rusty Lake Hotel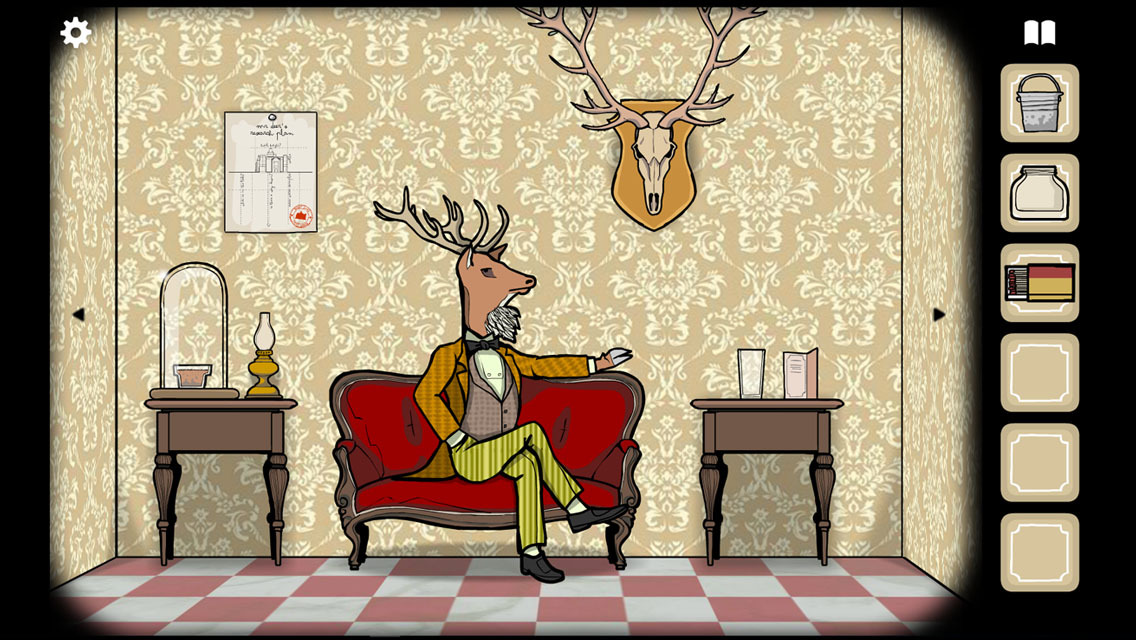 iTunes Description
Welcome our guests to the Rusty Lake Hotel and make sure they will have a pleasant stay. There will be 5 dinners this week. Make sure every dinner is worth dying for.

Rusty Lake Hotel is a mysterious point and click game developed by the creators of the Cube Escape series
Forum Thread: Rusty Lake Hotel (by LoyaltyGame B.V.)
---
Scribblenauts Unlimited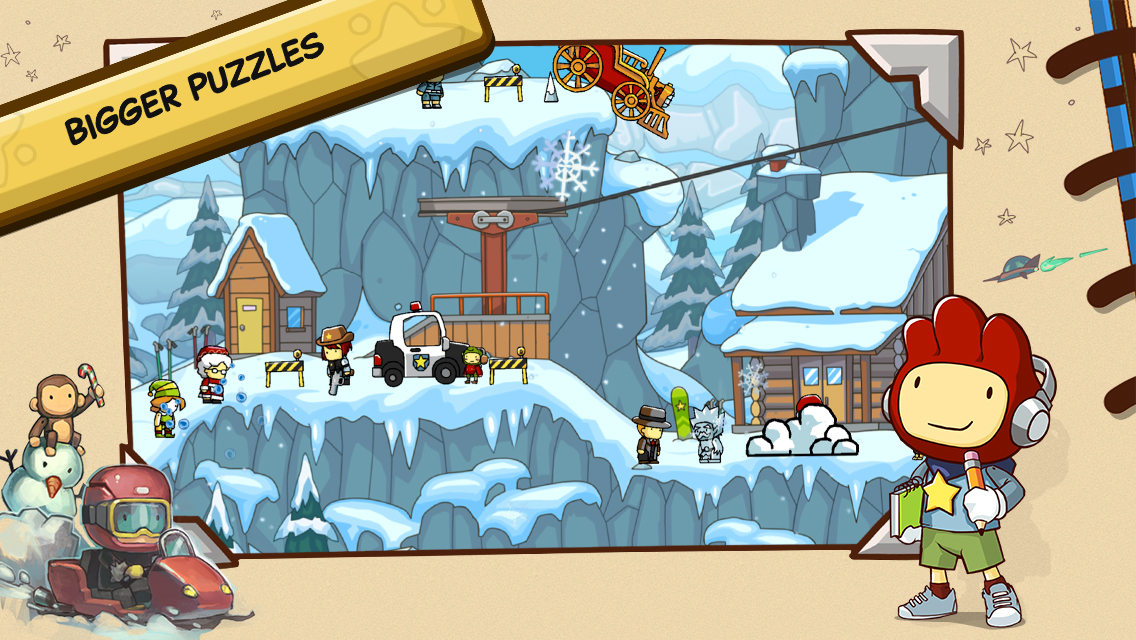 iTunes Description
The award-winning, best-selling puzzle game franchise Scribblenauts is back! Imagine Anything. Explore Everything.

Welcome to an adventure into a wide-open world, where the most powerful tool is still your imagination. Help Maxwell solve robust puzzles across dozens of seamless, free-roaming levels by summoning any object you can think of. Or you can apply adjectives to existing objects and magically transform their properties! Then learn the back-story about Maxwell's parents, 41 siblings (including his twin sister Lily), and how he got his magical notepad.
Forum Thread: Scribblenauts Unlimited (by Warner Bros.)
---
Sky Hoppers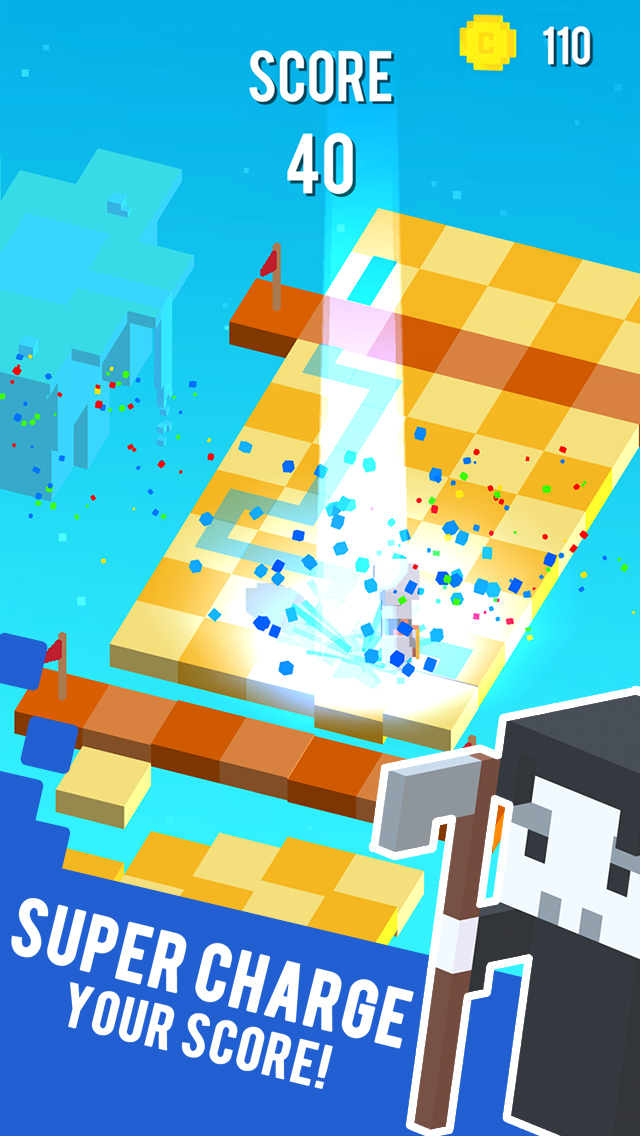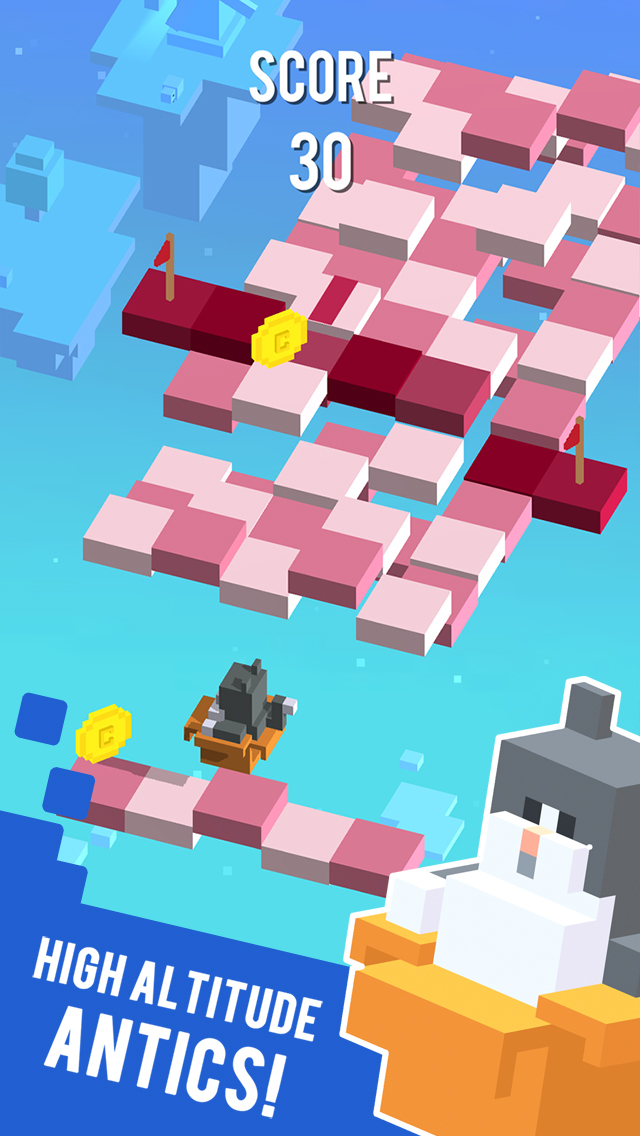 iTunes Description
One path to glory. One chance to succeed. One man (or dodo, or robot, or giant piece of sushi; whatever floats your boat). Welcome to Sky Hoppers. The objective is simple: follow the highlighted path across the platform to safety. But when that path fades, and the platform starts to collapse beneath your feet, will you have what it takes to make it across?

With over 50 characters to collect, a colorful retro style, and simple but devilishly addictive gameplay, Sky Hoppers will always keep you coming back for more. Hop to it!
Forum Thread: Sky Hoppers (by The Binary Mill)
---
Solaris: Rover Expedition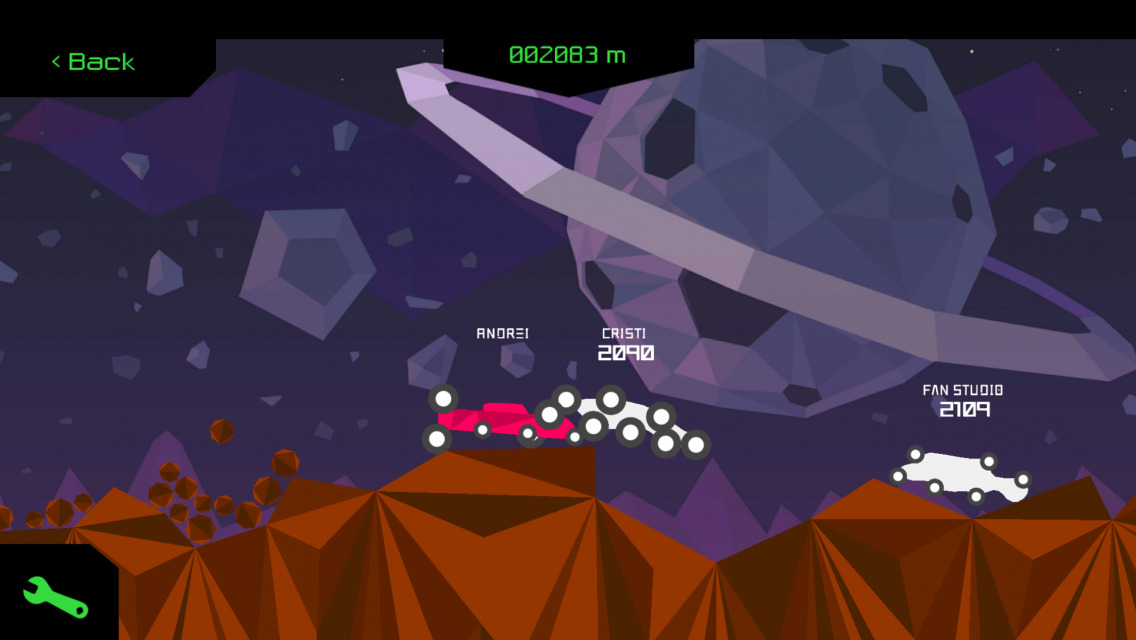 iTunes Description
Can your custom-designed rover make it across the rough terrain of Mars?

Calling all engineers, future techs, robot builders, space lovers, and sci-fi adventurers – you have been assigned to the Solaris Rover Expedition. If you dream about going on a mission to Mars or exploring outer space, youll be over the moon about this game!
Forum Thread: Solaris: Rover Expedition – (by Fan Studio UK)
---
Spooky Traps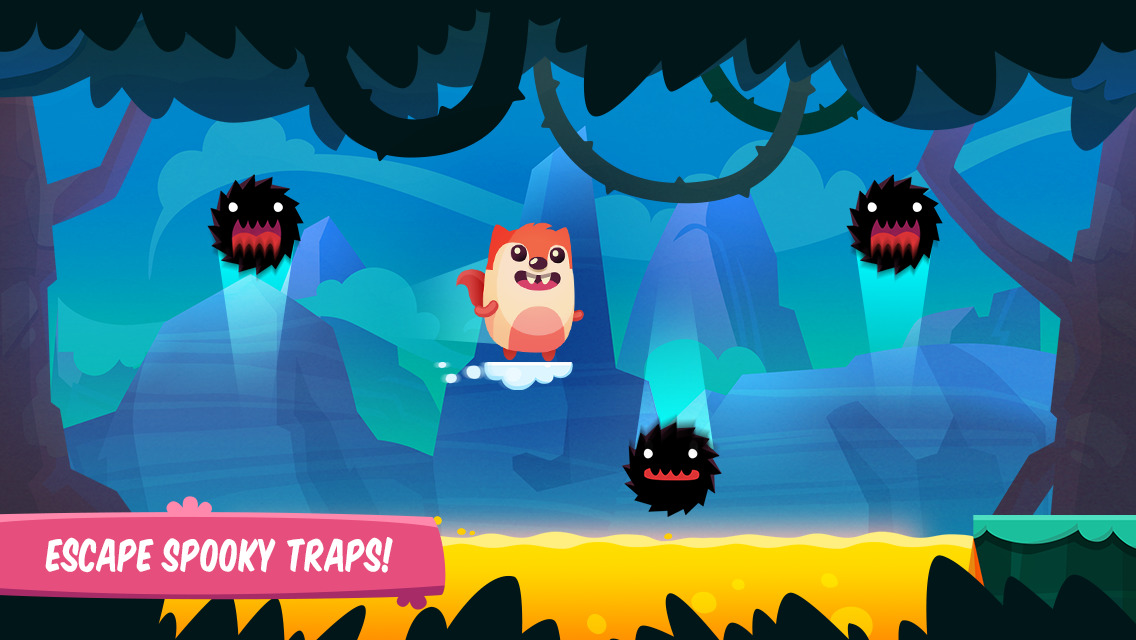 iTunes Description
Experience the most dangerous and addictive game: SPOOKY TRAPS! Watch out for terrifying challenges, escape monsters and save cuties. You'll be spellbound by this endless adorable game!

Merry Christmas!
Forum Thread: Spooky Traps (by Inventain Mobile, UAB)
---
Star Skater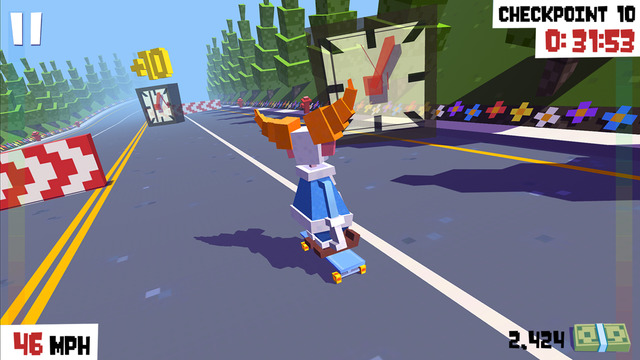 iTunes Description
Don't just cross the road, own it!

• Pull off rad tricks!
• Feel the need for speed!
• Collect crazy characters!
• Eat a ton of burritos!
• Leave your mark… on the asphalt.

Grab your board and be the Star Sk8r in the new game from Halfbrick Studios!
Forum Thread: Star Skater (by Halfbrick Studios)
---
Stickman Volleyball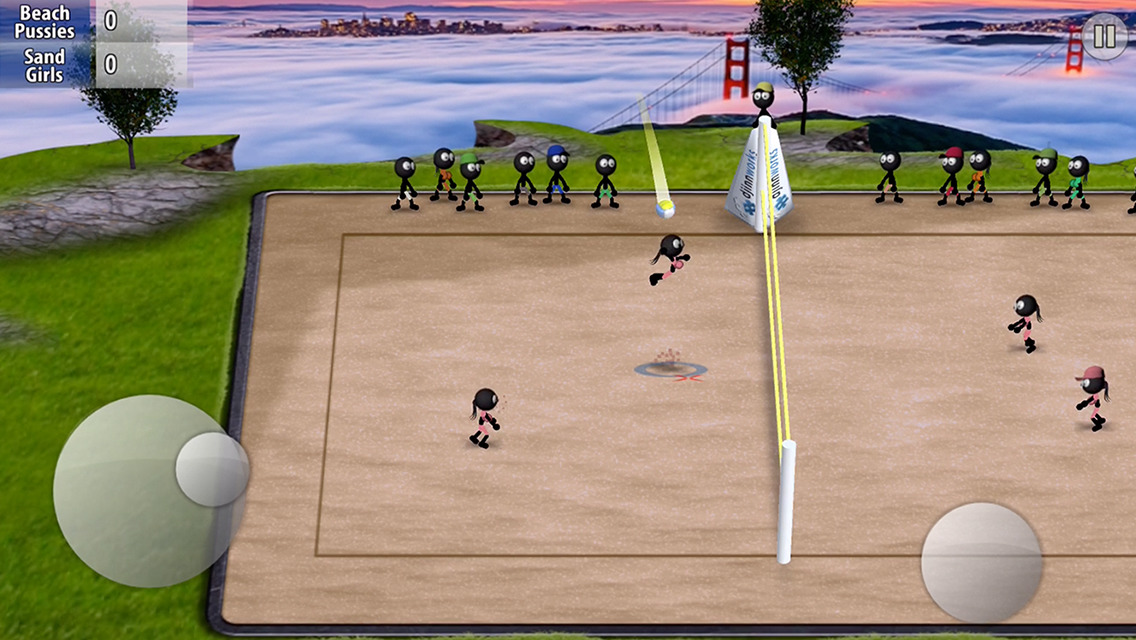 iTunes Description
Stickman Volleyball, the most played fun sports game comes right to your device. Experience pure beach volleyball fun with fast paced gameplay, an astonishing atmosphere, stunning smooth animations, simple controls, insane action and tons of replay value. Choose your favorite team and rank up while playing various seasons or cups in spectacular locations like roof tops and beaches or simple dominate in a quick game or space volleyball. You have full control over your player with manual running, passing and smashing. Choose your favorite volleyball team from more than 36 different skilled teams and lead them to glory in more than 25 locations.
Forum Thread: Stickman Volleyball (by Djinnworks GmbH)
---
Supermassive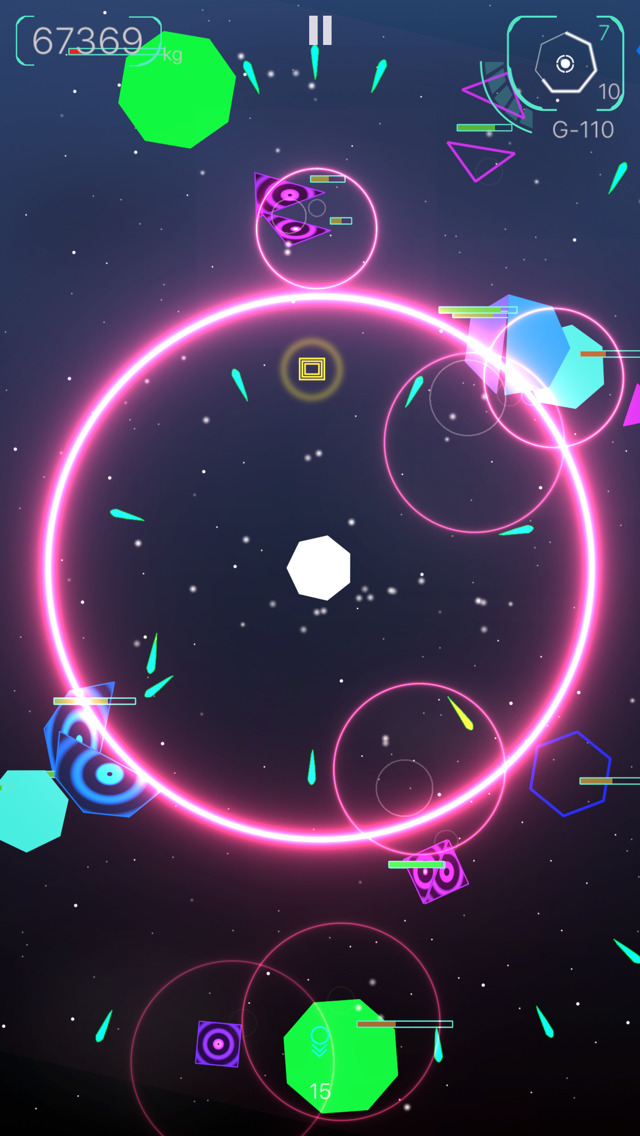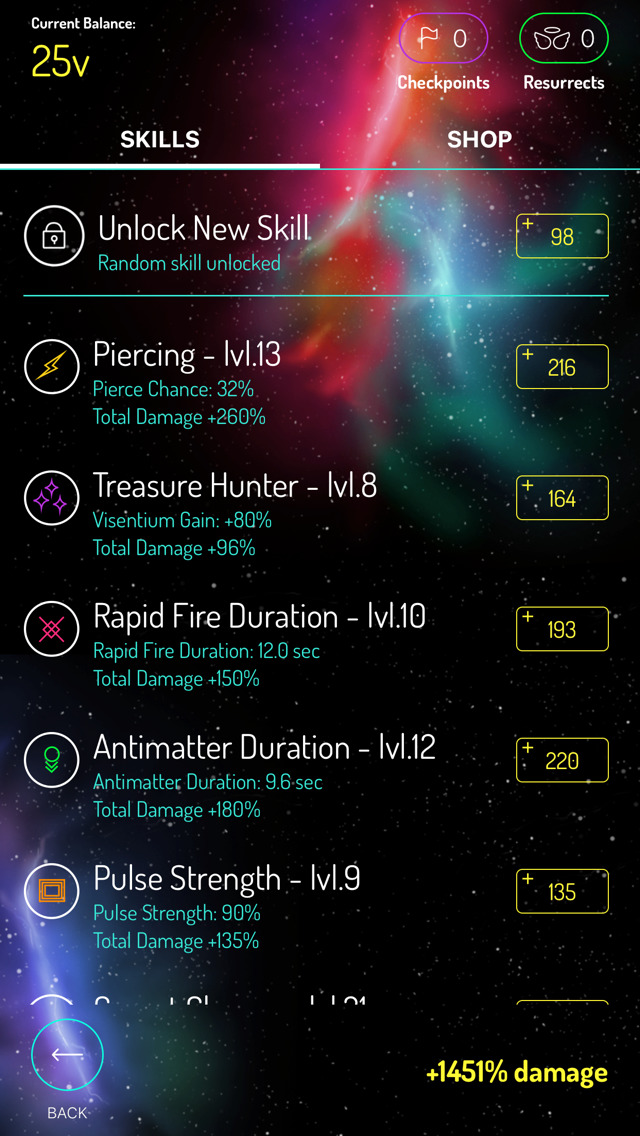 iTunes Description
Supermassive is a deep space shooter with endless galaxies to explore. Travel through dimensions taking on new challenges and upgrading your skills. Defend yourself against geometric space junk to collect mass and become a black hole.

• Immersive Visuals – Retro inspired geometric graphics reimagined for today.
• Procedurally Generated Content – Every game is unique.
• Upgrades and Skills – Unlock increased damage and special skills.
• Leaderboards – Become the best and brag to your friends!
Forum Thread: Supermassive (by Raizlabs Corporation)
---
Swing Copters 2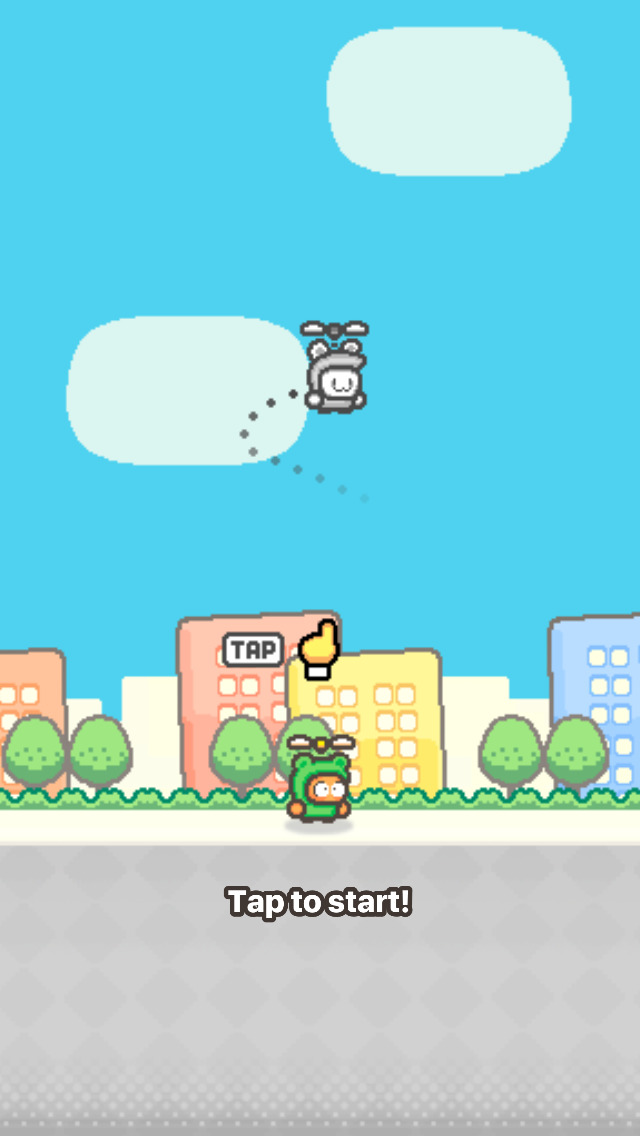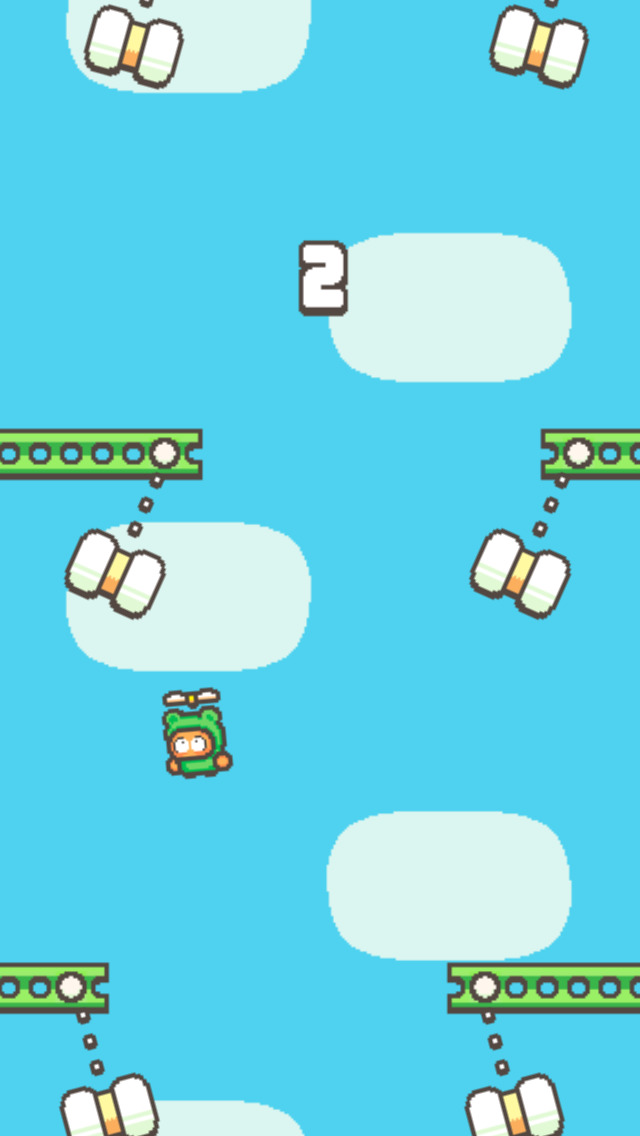 iTunes Description
Flying is now a serious business. Join us at Copters Inc.

Guide your pilot to go through obstacles. Get as many points as you can and recruit more pilots to your team.
Forum Thread: Swing Copters 2 (by .GEARS)
---
Swords & Some Magic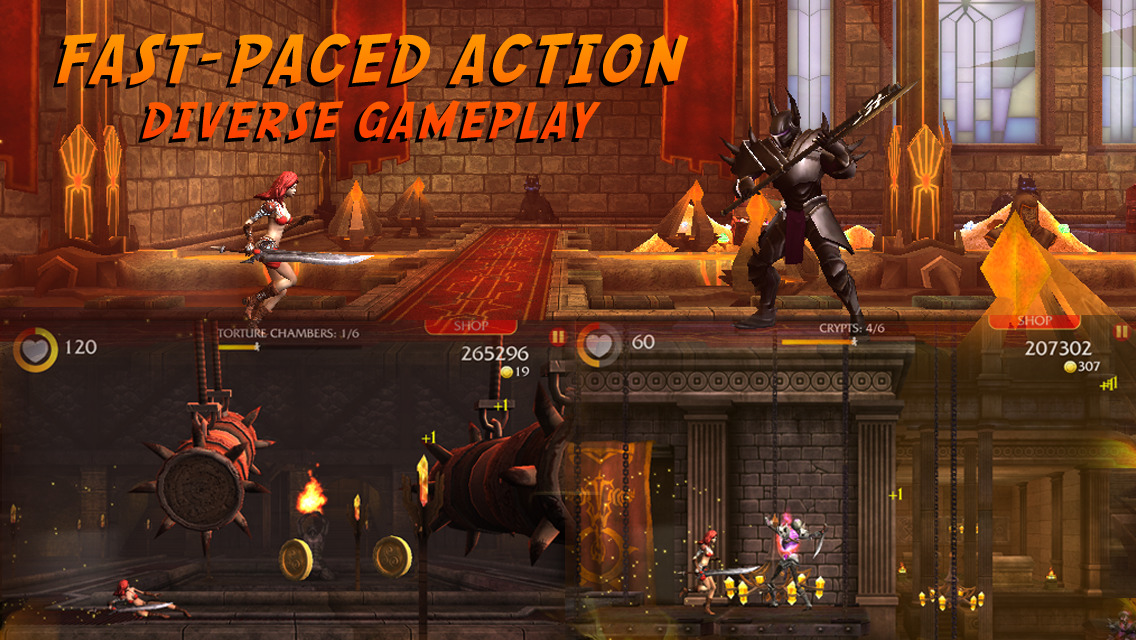 iTunes Description
Swords & Some Magic is a fantasy action game, that combines elements from both traditional platformers and contemporary runners.

The player is trying to reach the top floor of the Dark Tower, so the game is split into floors with levels which serve as milestones of the journey.

Swords & Some Magic features a diverse gameplay, a unique way of "line switching" when the camera changes positions and engages player into QTE sequences, giant bosses and stunning Unreal Engine-powered graphics.
Forum Thread: Swords & Some Magic – (By Nova Games)
---
Warpers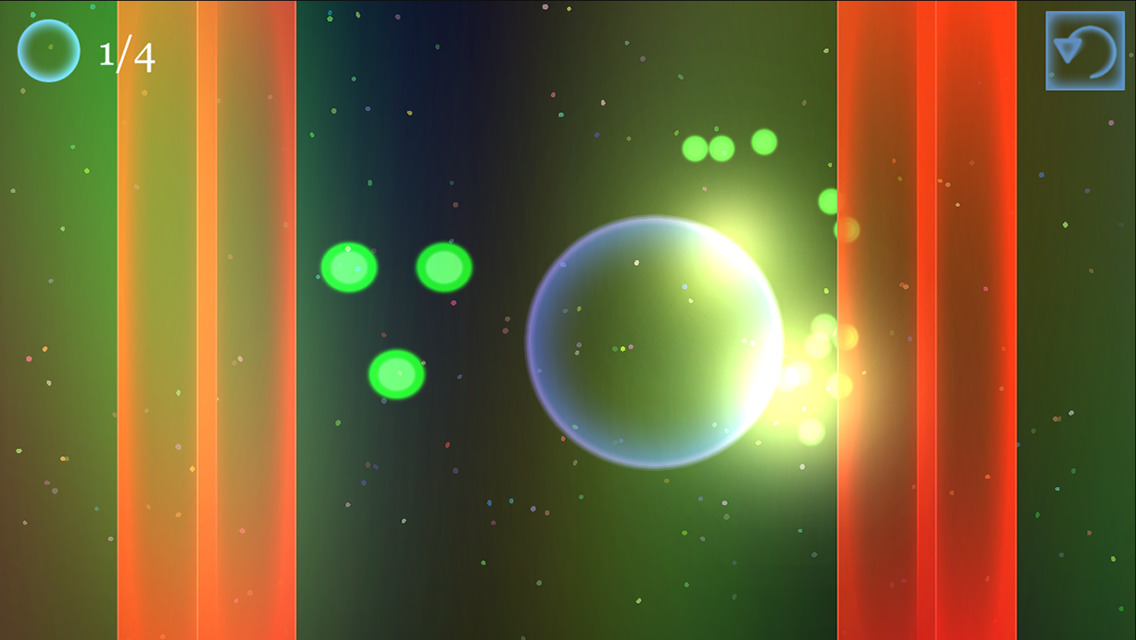 iTunes Description
Use warpers to clear levels, but a mistake can be fatal!
The game is easy to learn and has one-touch gameplay.

Features
– Addictive and simple.
– Three difficulties: Easy, Medium, Hard.
– Master a level by earning gold energy.
– Game Center leaderboards.
– Share your score.
– Future updates including more levels.
Forum Thread: Warpers (By Strikeflow)
---
Wormsteak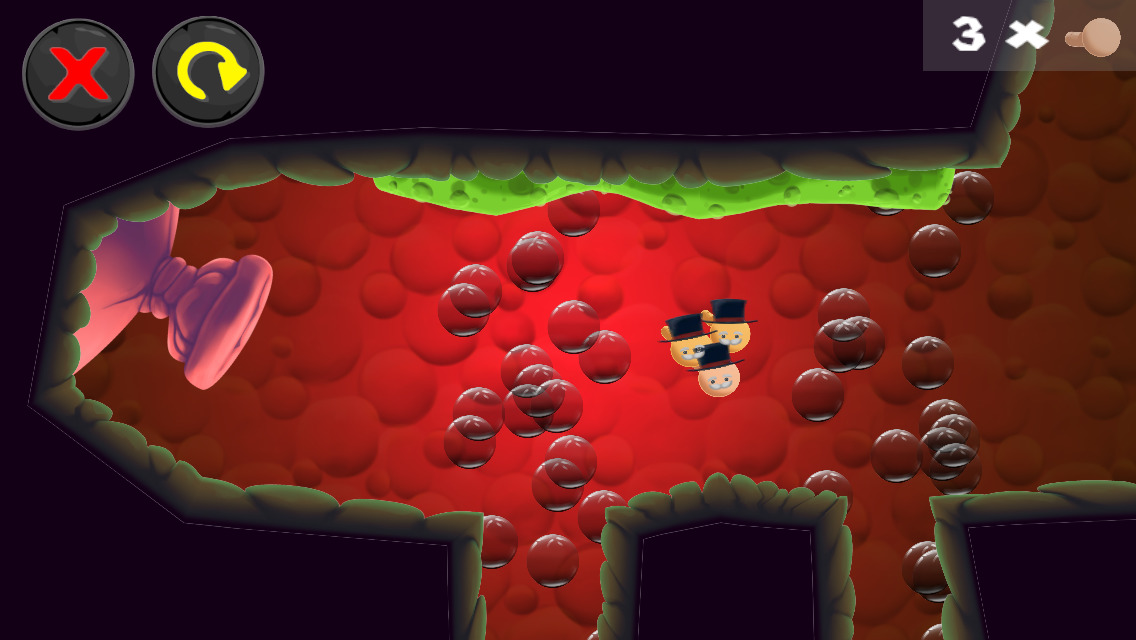 iTunes Description
The epic tale of some worms who were caught in the wrong place, at the wrong time! You control a group of worms that have been eaten, and you must help them escape through different kinds of obstacles and puzzles. Throughout the game you will face new challenges, from acid pools, viruses and weird contraptions.

The game challenges the player with a set of original mechanics, where you control all of your characters at once. Your worms must work together to navigate through dangerous environments. Just remember – if you give a command, all of your worms will follow it! Don't tell them to do anything stupid!

At the end of each level, you will be rewarded 1, 2 or 3 stars. Stars awarded are determined by completion time, number of worms alive, and the number of secrets found. You will be awarded at least one star for completing the level.
Forum Thread: Wormsteak (by Kristian Sakarisson)
---
Wurd Torn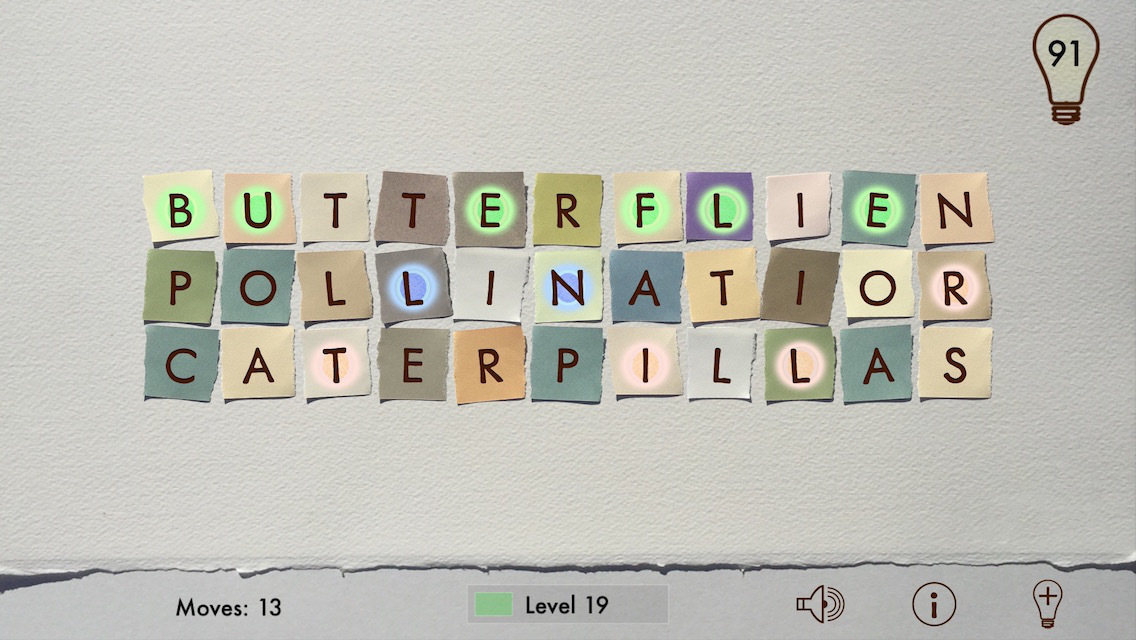 iTunes Description
An elegant mind turning game for word lovers! Let your mind expand by solving scrambled word enigmas. Rotate letters with simple taps until every row spells a word.
Hundreds of contemplative puzzles begin simply and progress to engrossing twisters.
Simple for everyone to use, with entertaining challenges for anyone!
Stumped? Switch on a hint. Tap the lightbulb to illuminate letters that should align.
Forum Thread: Wurd Torn (by Michel de Messieres)
---