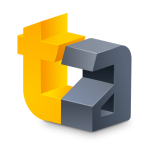 This week Jared and I kick off the podcast by solidifying our position of being, as one negative iTunes reviewer put it, middle aged hipsters with us being totally over the ugly Christmas sweater thing. We're just too cool. We read an email, do some subsequent BS'ing, and hop into discussing some of this week's games. Fantastic Plastic Squad (Free) is dripping 80's nostalgia, but we don't have it in either of us for another gacha spin treadmill. Power Hover ($3.99) is super cool, but some camera trickery makes the game more difficult than it feels like it should be. A Good Snowman Is Hard To Build ($4.99) is a great little puzzler, while we both totally were into the incredibly beautiful vertical shooter Air Attack 2 ($0.99). From there, I quickly mention Baseball Riot (Free) and Jared talks about Dungeon Time ($0.99).
Don't forget to shoot us emails with any questions, feedback, or anything else relevant or irrelevant to [email protected]. We read 'em all, and love decoding messages written entirely in emoji. As always, you can listen to us with the links below… And if you like what you hear, please subscribe and/or drop us a review in iTunes. Much appreciated!
iTunes Link: The TouchArcade Show
Stitcher: The TouchArcade Show via Stitcher Radio for Podcasts
RSS Feed: The TouchArcade Show
Direct Link: TouchArcadeShow-235.mp3, 67.5MB
Oh also, if you've got a new game, a great update, just like supporting what we do, or want to get the word out about something cool you're doing in the world of iOS gaming and are interested in sponsoring either of our podcasts, we've got ad packages that can fit any budget. Shoot an email to [email protected] for more information.