Welcome to another iOS game release day, and with it being just a matter of weeks before Christmas and the bit iTunes freeze, it's a jam-packed list of new stuff. The new Magic Puzzle Quest is out of soft-launch, Mooff's new game (and first one in 3D!) Dungeon Time has arrived, the wicked cool looking hoverboard runner Power Hover is out, and just so much more. Also there's still AirAttack 2 which launched way back on Saturday but still qualifies as released this week, and it's still just as phenomenal as I felt it was in my first impressions. So kick back, clear your schedule, and start downloading like a lunatic from the huge list below.
---
A Good Snowman Is Hard To Build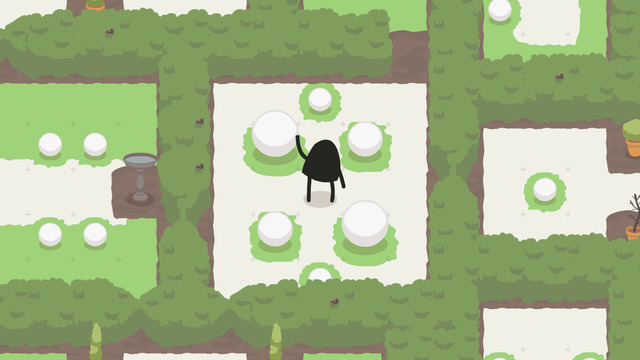 iTunes Description
A Good Snowman Is Hard To Build is an adorable puzzle game about being a monster and making snowmen.

* Adorable graphics by Benjamin Davis (Sushi Snake).
* Featuring a gorgeous original soundtrack by Ryan Roth (The Beginner's Guide, Starseed Pilgrim, The Yawhg).
* Lovingly-crafted puzzle design from Alan Hazelden (Sokobond, These Robotic Hearts of Mine, Traal).
* No in-app-purchases or ads.
Forum Thread: A Good Snowman is Hard to Build (by Draknek Limited)
---
A New Beginning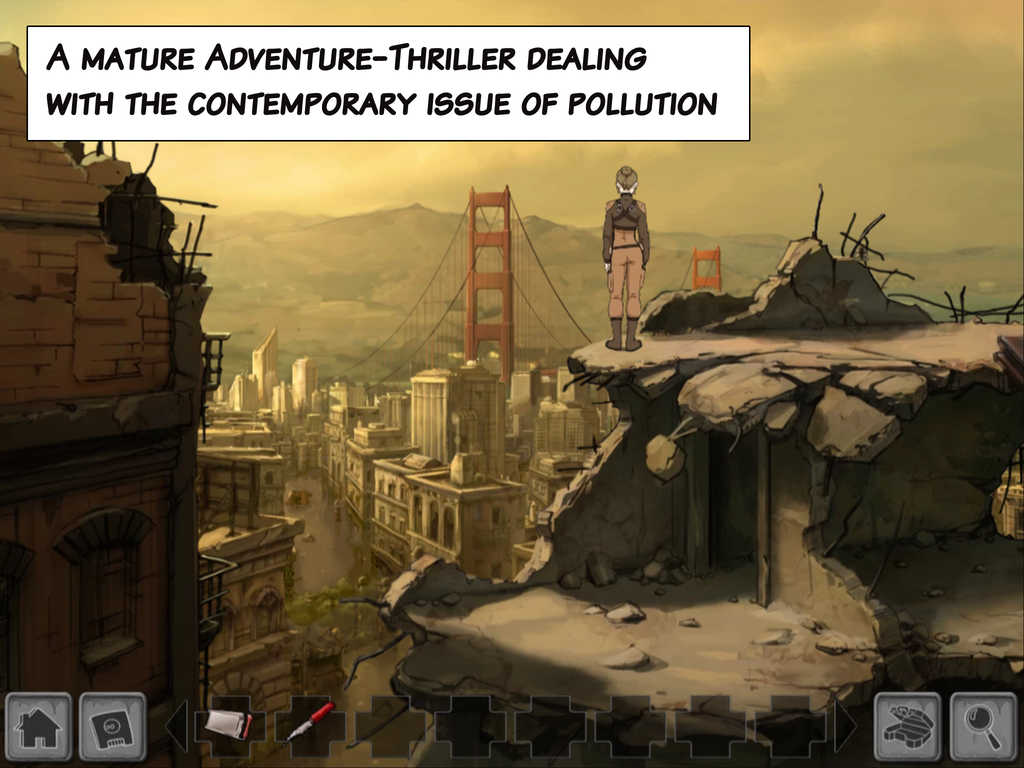 iTunes Description
A scientist saves the world: former bio-engineer Bent Svensson had to reluctantly step back from his research of alternate energy sources. Now the workaholic spends his involuntary retirement in the remote solitude of the Norwegian woods. But one day, a strange visitor knocks on his door: a young woman called Fay claims to be sent from the future to prevent a devastating climate disaster. And the only chance of saving the world is Bent's research. However, the scientist's work is about to fall into the hands of a callous industry tycoon. Bent eventually decides to trust the strange woman – but did she really tell him the truth?
Forum Thread: A New Beginning (by Daedalic Entertainment GmbH)
---
AirAttack 2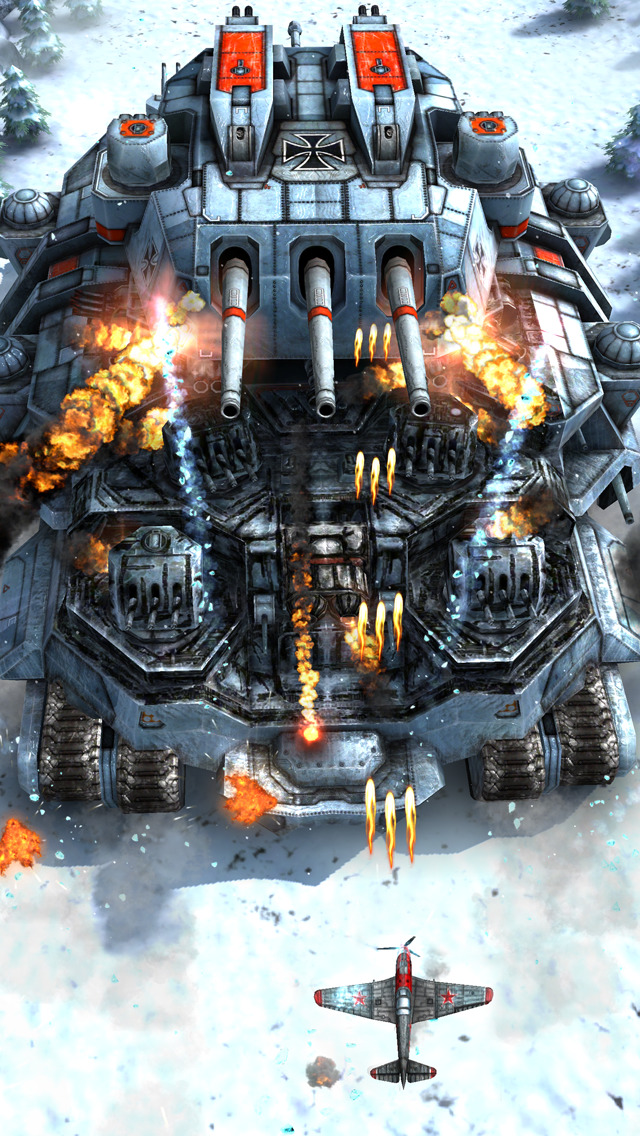 iTunes Description
Sequel of Award Winning next-gen top down air combat shooter with stunning 3D graphics and amazing orchestral soundtrack.
Enjoy the classic atmosphere of WW2 arcade shoot-'em-ups in modern rendering.
Prepare your plane, level up your pilot and destroy the axis of evil with Flamethrower, Tail Gunner, Bombs, …
Show your friends no mercy in the daily or weekly challenges!
Forum Thread: AirAttack 2 – WW2 Shmup (by Art In Games)
---
Apollo 72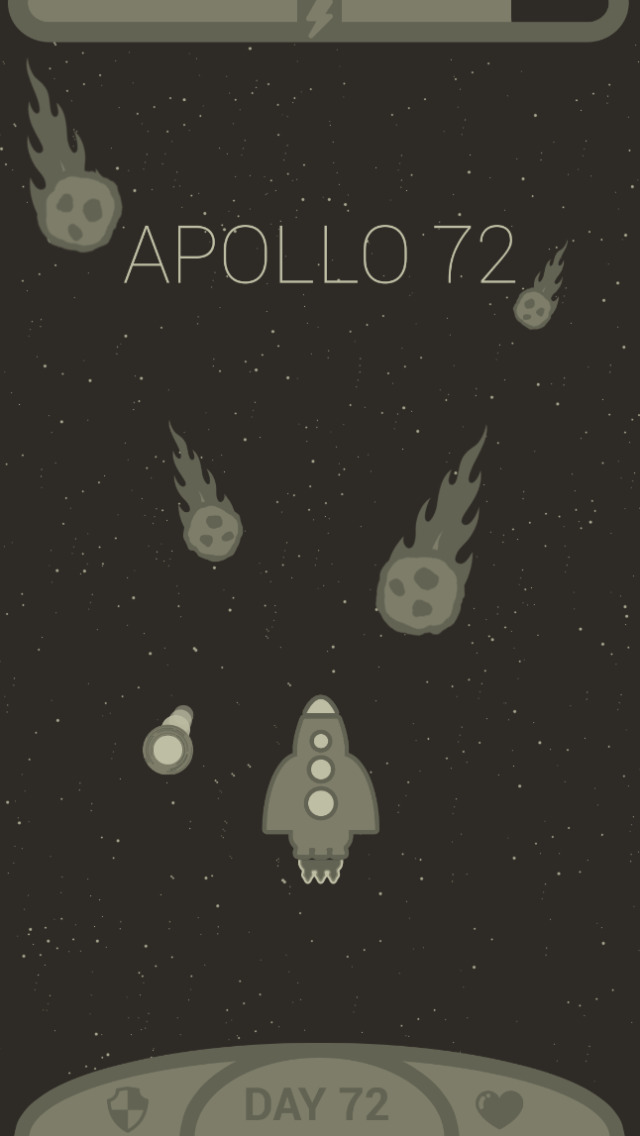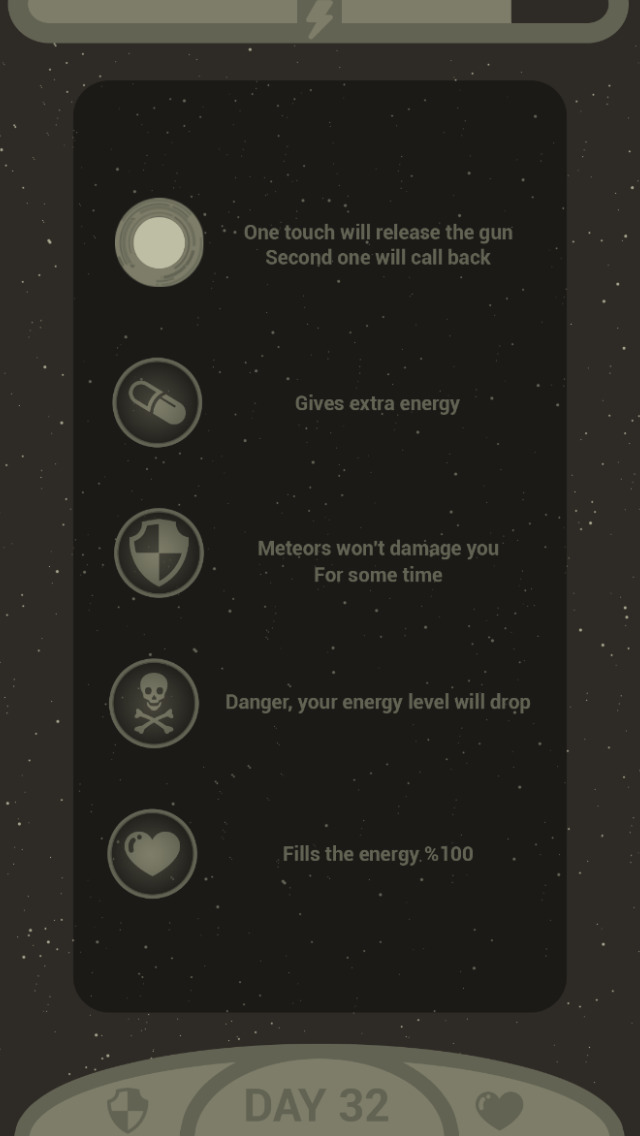 iTunes Description
Nothing left to say, it's time to leave this planet. Commander of The Apollo 72. Apollo 72 is a story of last astronauts which occurs after the end of the world.

There is only one power source for our spaceship which is meteors. You have to help the crew by using Apollo 72's special arm system which can extract power from meteors with it's artificial gravity.
Forum Thread: Apollo 72 (by Alper Iskender)
---
Baseball Riot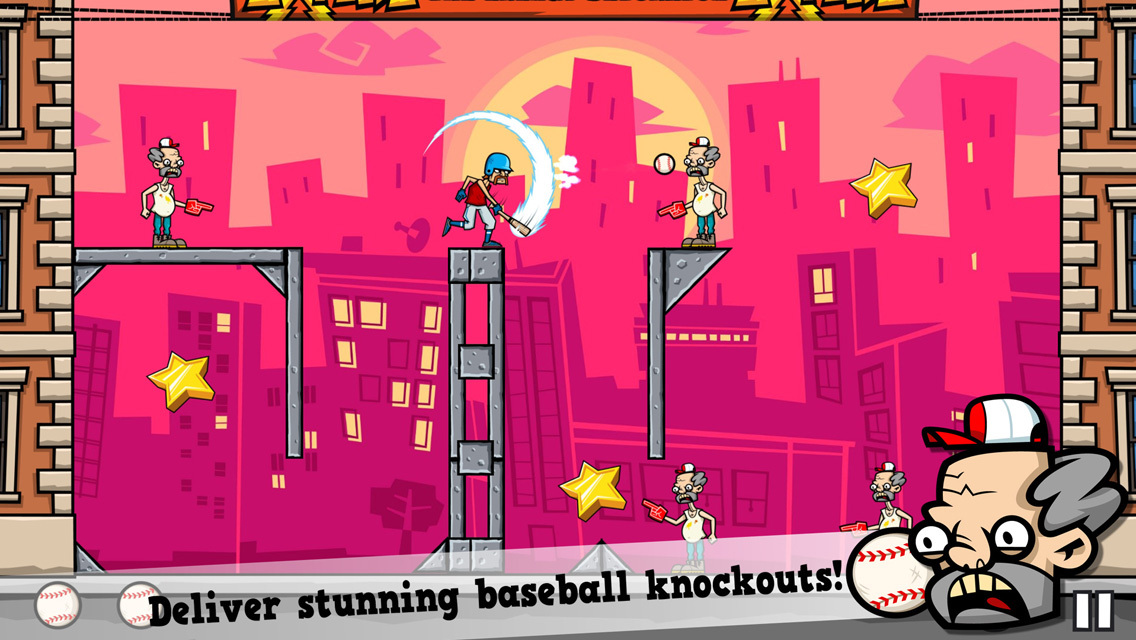 iTunes Description
Start a baseball riot! Help Gabe Carpaccio take vengeance on the unholy alliance of his former team and a corrupt energy drink manufacturer Explodz Inc.!

Smash furious hits, knock out obnoxious fans, biased umpires, leery catchers and more Explodz crazed villains in more than 100 levels and save the day!
Forum Thread: Baseball Riot (by 10tons)
---
Battle Bros.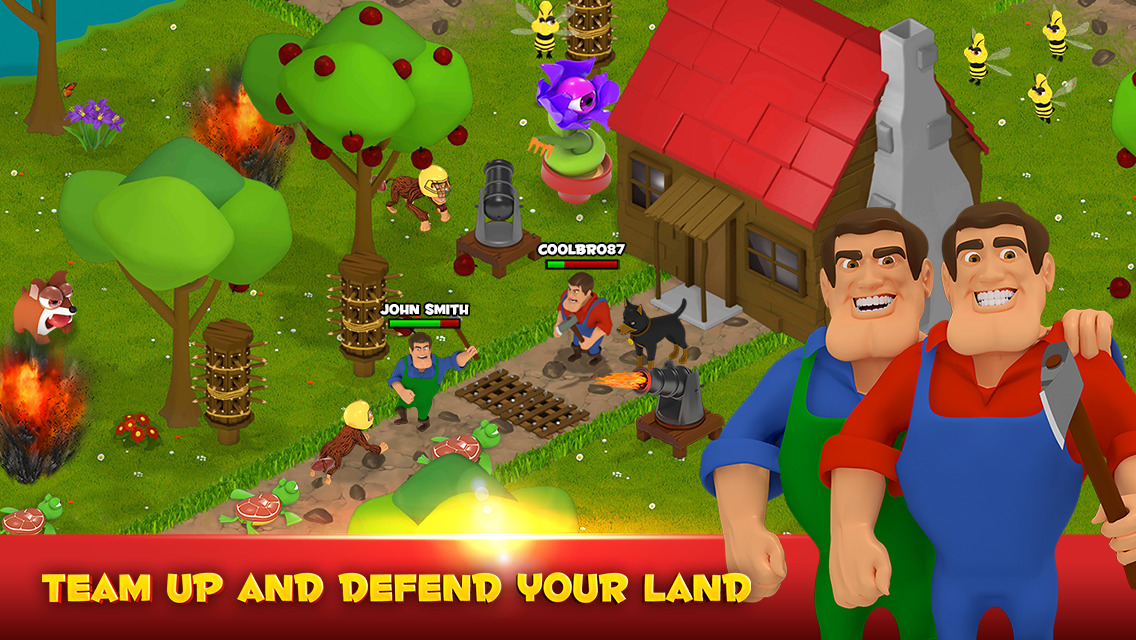 iTunes Description
Battle against hordes of minions in this action packed tower defense (TD) game with real-time multiplayer co-op gameplay. Fight alongside players worldwide or invite your friends and defend your land against hordes of minions controlled by the wicked Evil Corporation.

In this never-ending, fast-paced survival game, progress through all 4 seasons of the year and discover new enemies and strategies. Trap them with spikes, blow them up with cannons or dynamite, bite them with your guard dog, or lure them in with a scarecrow to better use your melee attack. It's all about getting the job done!

Build and upgrade your traps and skills arsenal and progress further each game in single or multiplayer cooperative gameplay.
Forum Thread: Battle Bros (by DryGin Studios)
---
Battle Tales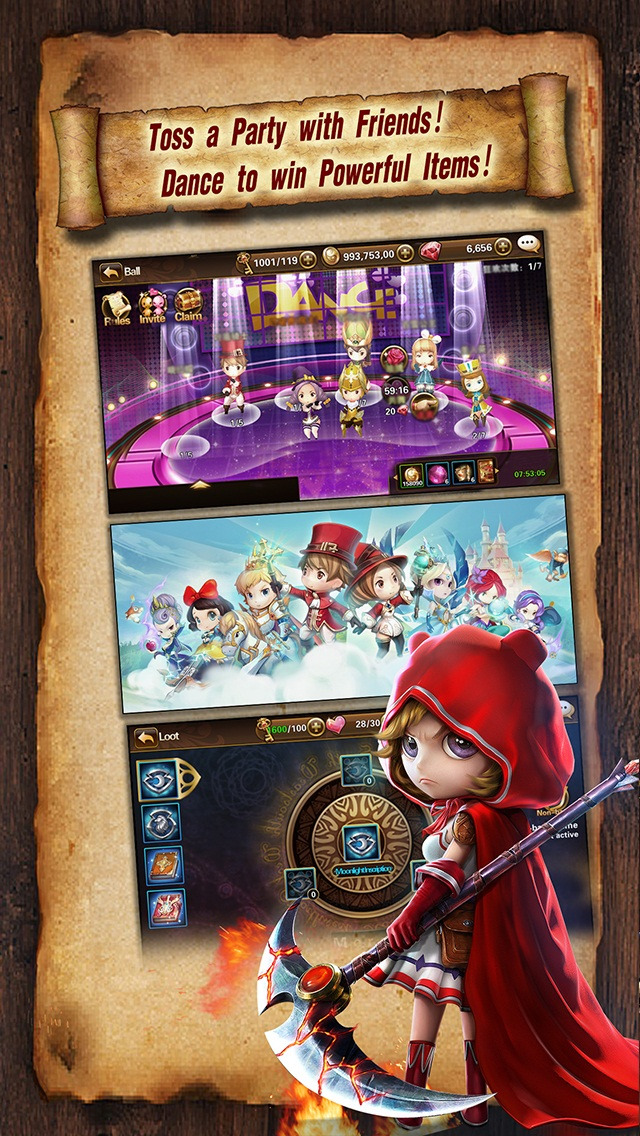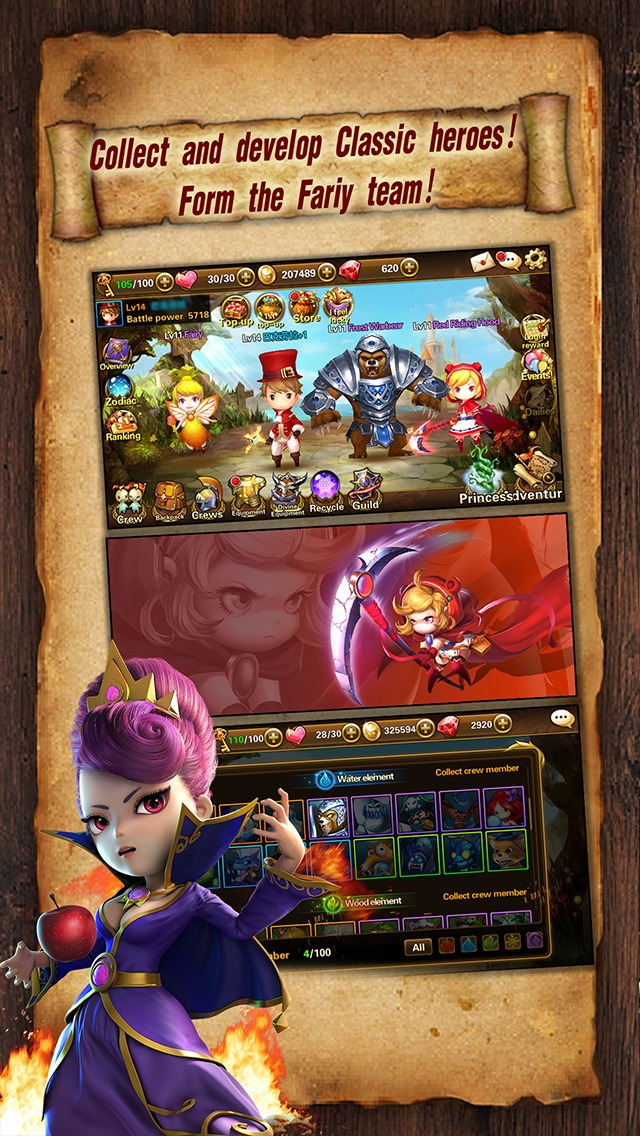 iTunes Description
"Battle Tales", the very first fairy tale RPG battle game, is here for you!

Produced by UQSOFT, "Battle Tales" is a 3D RPG battle game with a creative fuse of world known fairy tales. With its fresh design of interface, 3D hi-def images, and generous rewards, the Land of Oz is waiting for you!

Forum Thread: Battle Tales (by UQ Games)
---
The Blocks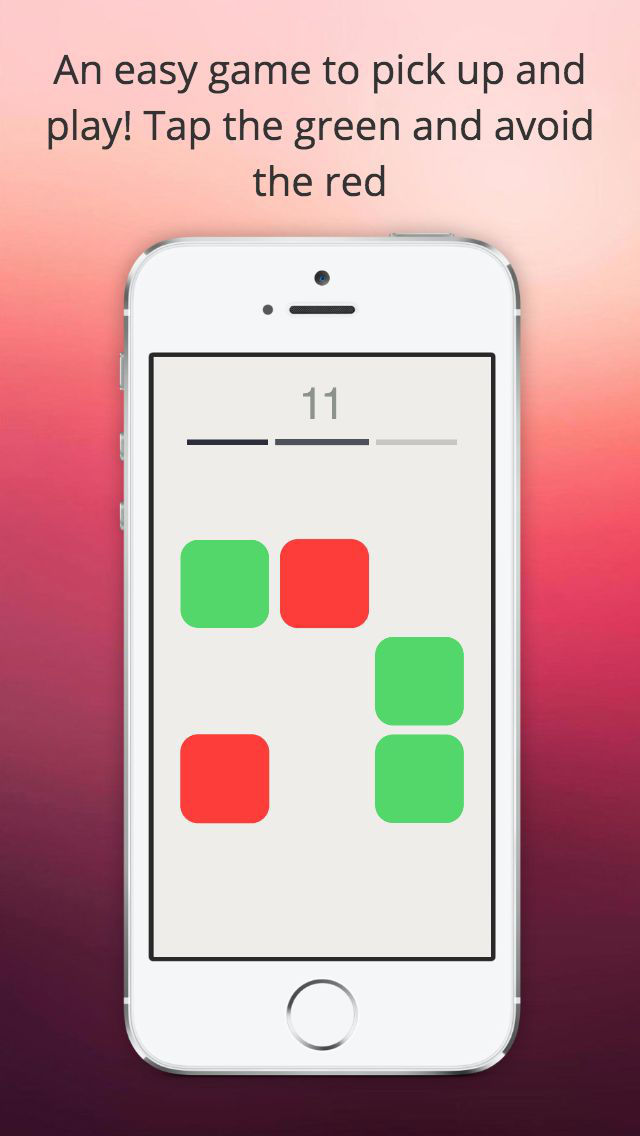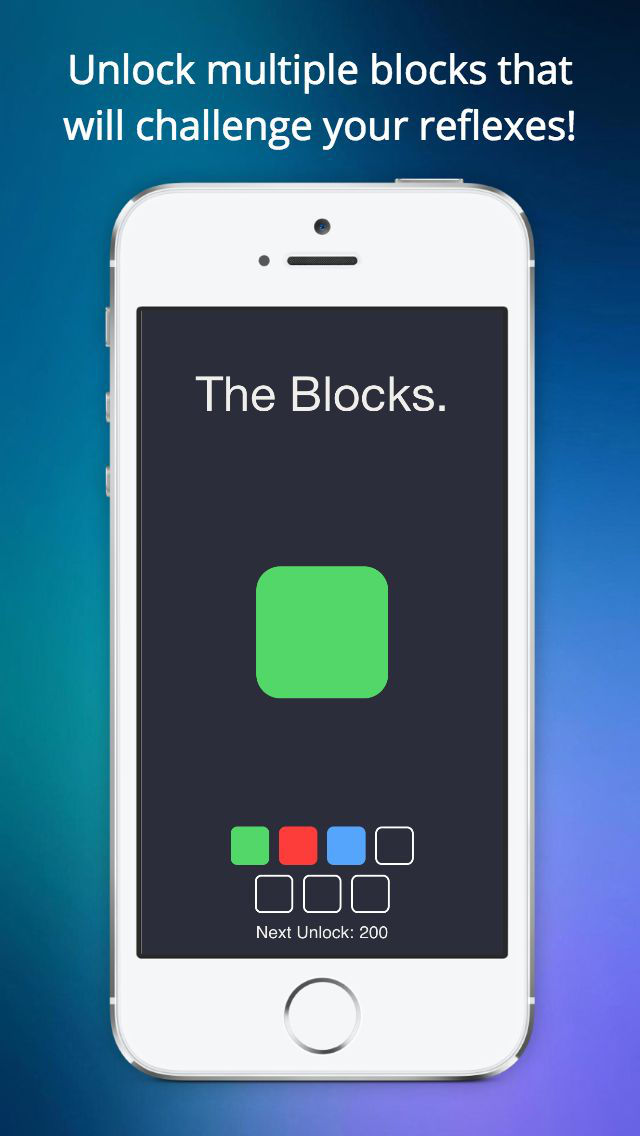 iTunes Description
THE ULTIMATE REFLEX ACTION GAME!

Play this fast paced game and test your skills clearing out all the blocks that show up on the screen, while avoiding other tricky ones!

With just three lives along each play, make sure you don't miss any green blocks, and rack up MASSIVE high scores and show your friends how good you really are!
Forum Thread: The Blocks. (by Pedro Cabaco)
---
Cataclysm: Dark Days Ahead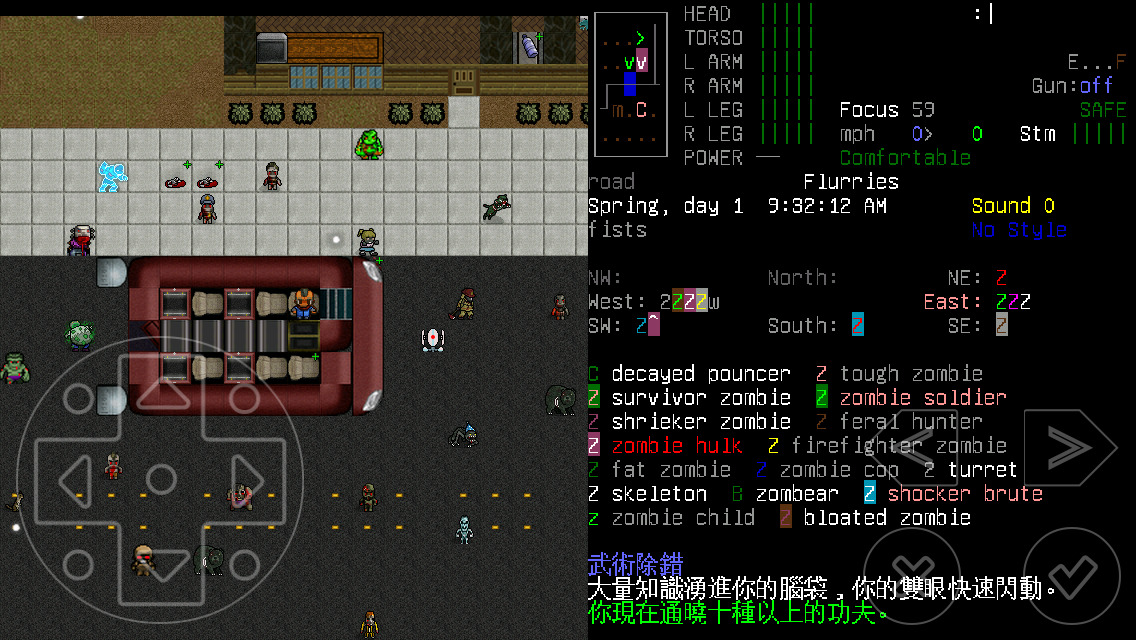 iTunes Description
Cataclysm: Dark Days Ahead is a post-apocalyptic zombie survival roguelike game with procedural world generation. It is heavily focused on crafting and exploration. The game is set in near-future New England after a catastrophic event killed most of the human population and spawned various monsters and hazards.

Surviving is difficult: you have been thrown, ill-equipped, into a landscape now riddled with monstrosities of which flesh eating zombies are neither the strangest nor the deadliest. Unlike most roguelikes, it has no goal: the player is free to explore the procedurally generated map, clear areas of monsters, work with NPCs, and build shelters and vehicles.

The gameplay is mainly based on day-to-day survival, and the game tracks parameters like hunger, thirst, morale, illness and temperature which the player must manage to stay alive.
Forum Thread: Cataclysm: Dark Days Ahead (by Dancing Bottle)
---
Community College Hero: Trial by Fire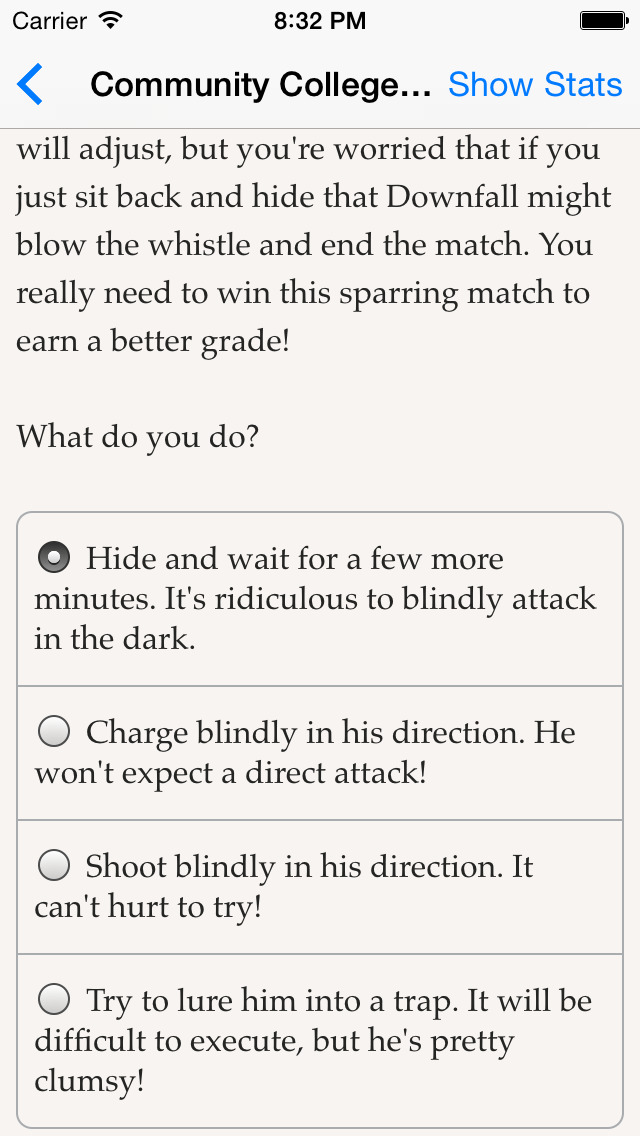 iTunes Description
Outwit your professors at superpower school! Ace your exams, date your classmates, and bring down the nation's most wanted villains to earn your degree.

"Community College Hero: Trial by Fire" is a thrilling 168,000-word interactive novel by Eric Moser, where your choices control the story. It's entirely text-based–without graphics or sound effects–and fueled by the vast, unstoppable power of your imagination.
Forum Thread: Community College Hero: Trial by Fire (by Hosted Games LLC)
---
Country Friends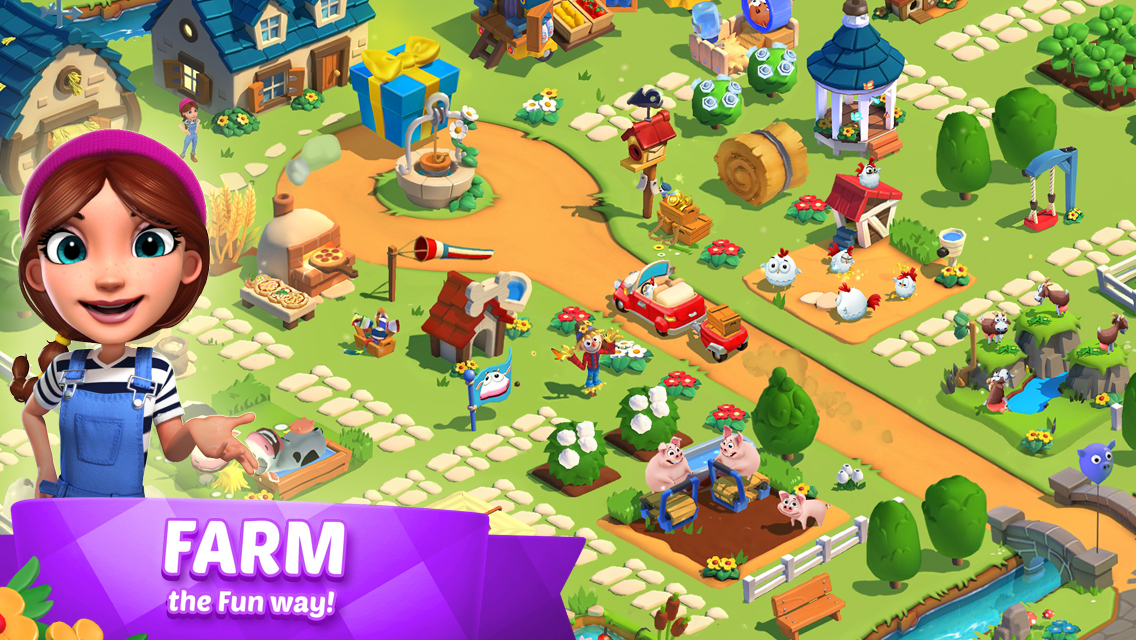 iTunes Description
Get ready for a fresh farming adventure in the wacky world of Country Friends – a place where your animals dance and friends from all over the world come together to help each other in the unique Community Farm!
Pack your bags, because the country's the perfect place to cast off your Big City Blues and relax where the sun's always shining and the grass is always greener!
Forum Thread: Country Friends (by Gameloft)
---
Creature Racer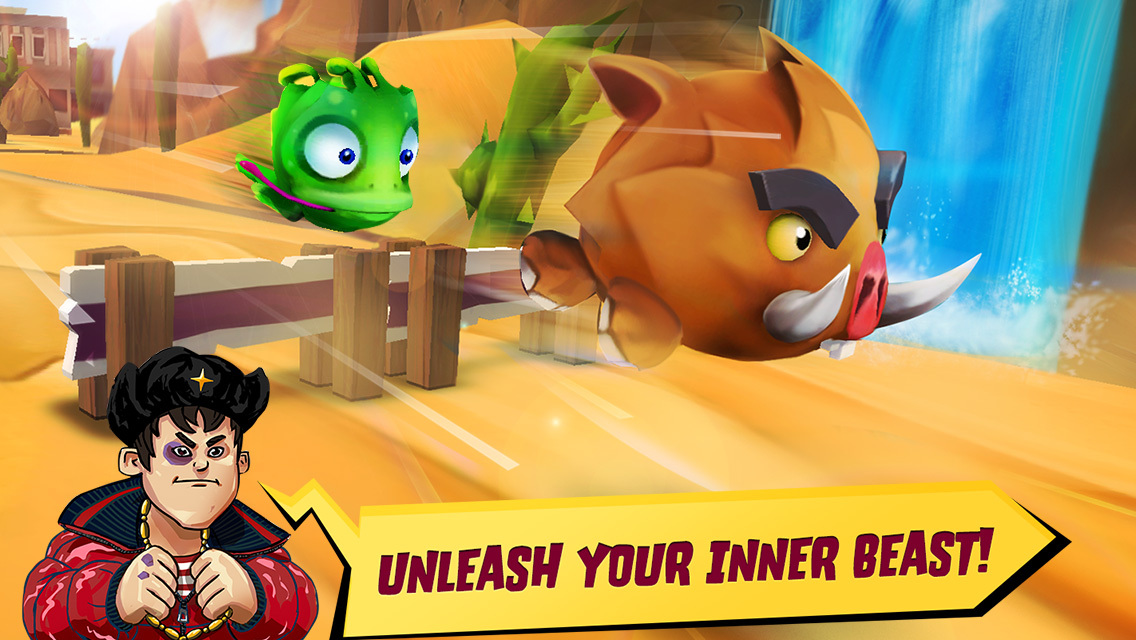 iTunes Description
Welcome to the wild world of creature racers! Get fast and furious as you fling ferocious 3D creatures down dangerous racetracks at reckless speeds! Avoid unexpected obstacles, encounter hazardous roadblocks and use your special powers to race to the finish line! You can even beat other creatures and show them who's boss! Ready, creature racers? Let's go!
Forum Thread: Creature Racer (by Crazy Labs)
---
Devouring Stars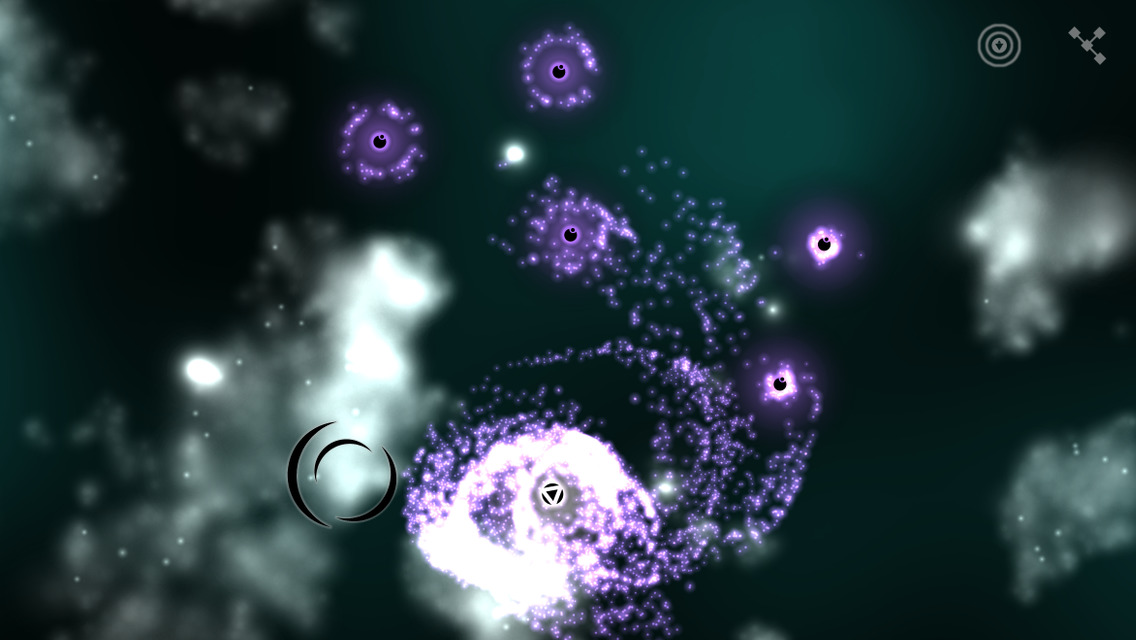 iTunes Description
In Devouring Stars, you play a tribe of godlike entities trapped in Tartarus, a corner of the universe as far beneath hell as heaven is high above the earth. Hunted by 4 other tribes, you have been given the ability to draw your own fate. But to what extent?

To defend themselves, those entities have the ability to devour space starfields and create dynamic protective nebulae, or to merge to grow into more advanced units with special abilities (freezing enemies, taking control of them, attacking them from afar, etc.). Depending on the set of entities a game is started with, different strategies may be unfolded.
Forum Thread: Devouring Stars (by Bulkypix)
---
Digger: a Puzzle Quest for Hidden Gems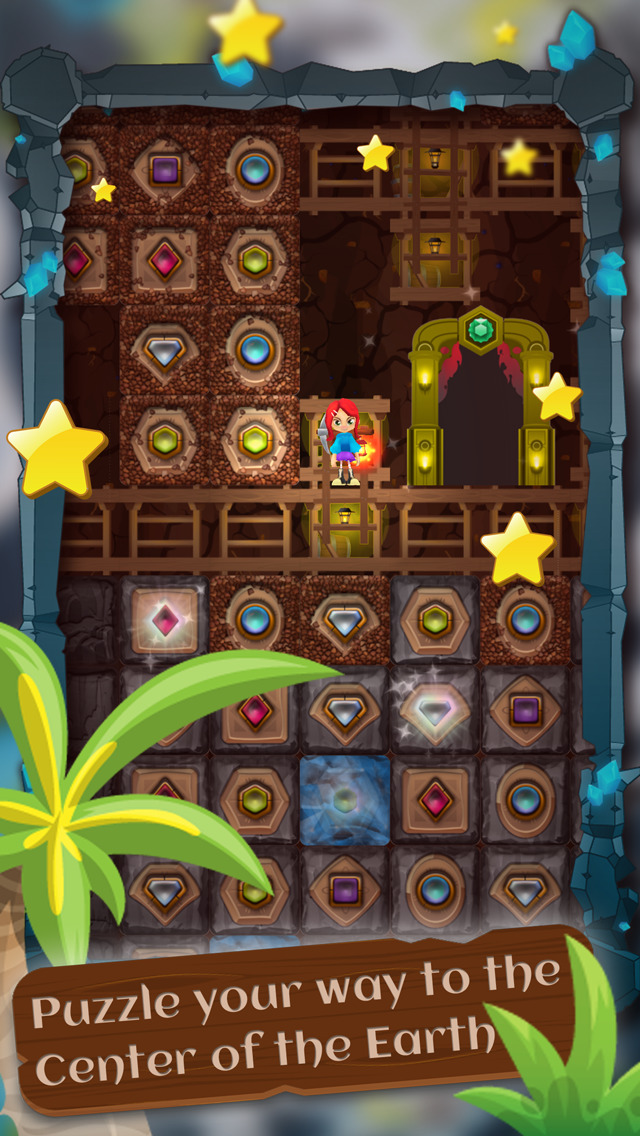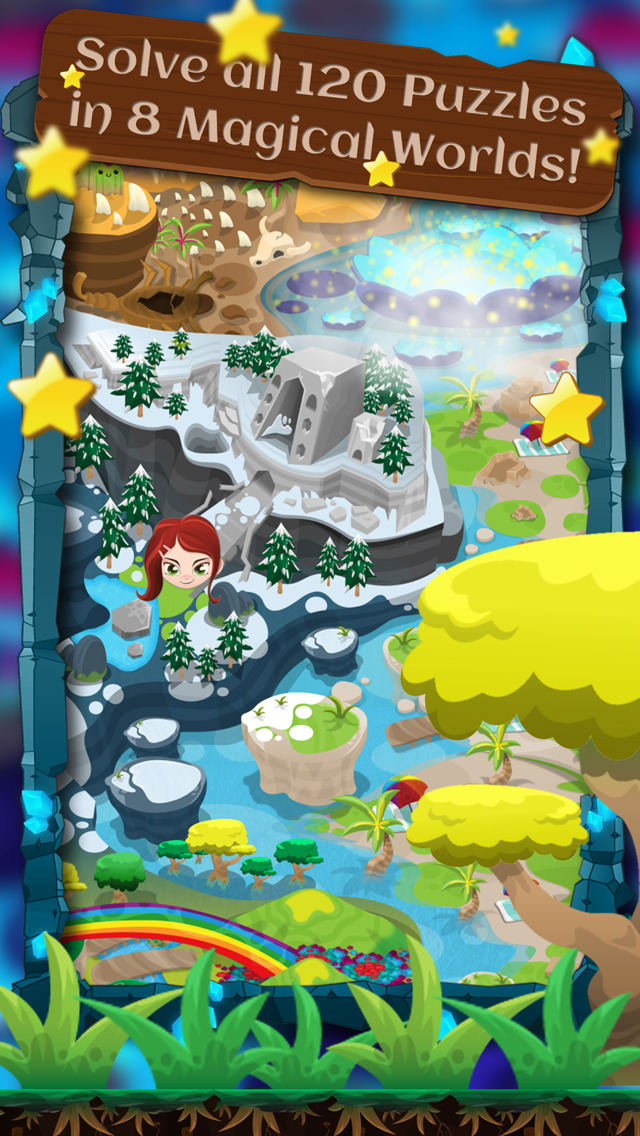 iTunes Description
Embark on an epic puzzle quest full of adventure and exploration. You play as Lily, a young archeologist who enters in her grandfathers footsteps in a quest for the ultimate treasure, fame and glory.

This puzzle adventure uses the 3-matching mechanics, known from games like Candy Crush Saga or Bejeweled Blitz. By making combination of 3 or more items, Lily will be able to clear a path through different ground layers, in a search for rare Gems & Artifacts. To find the over 200 collectables our hero needs to explore 8 magic worlds and dig towards the center of the earth.
Forum Thread: Digger: a Puzzle Quest for Hidden Gems (By Jeroen Mol)
---
Dodgerball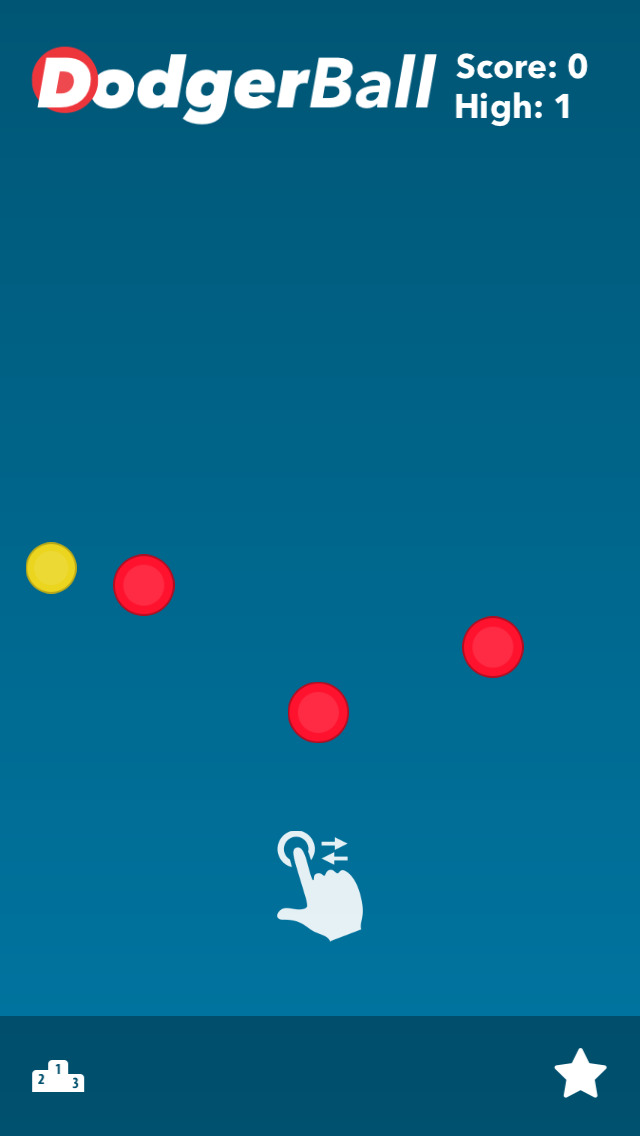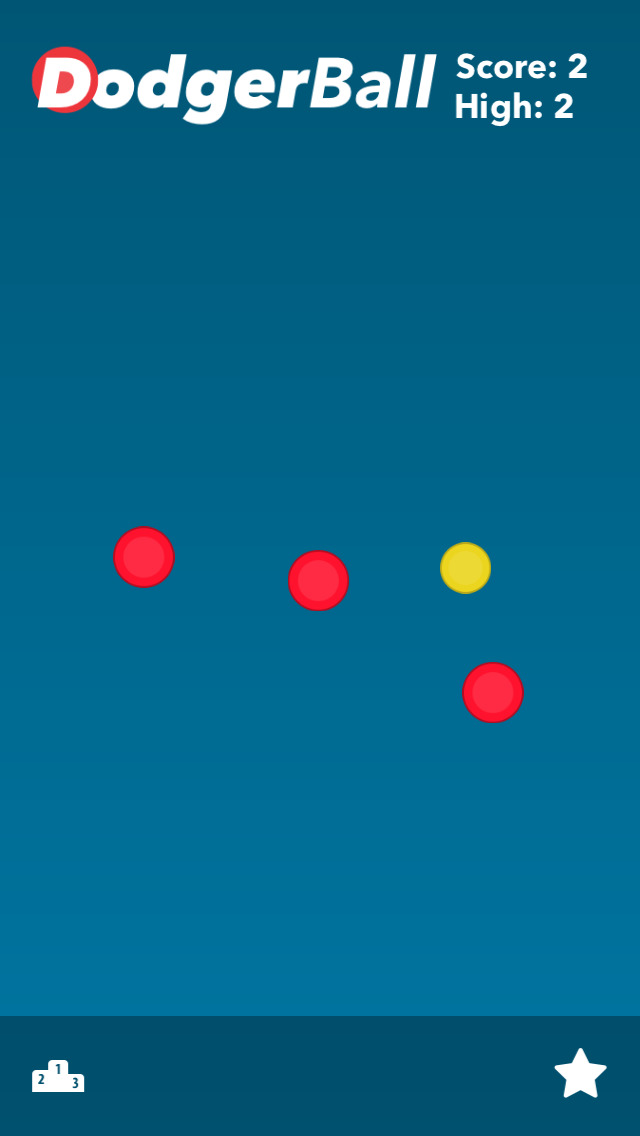 iTunes Description
Score points by traversing the gap between each wall. With each tap, your ball (yellow ball) changes directions. Avoid the bouncing red balls at all cost as your ball will bounce off of its path and the game will end.

Compete against yourself and your friends to achieve a high score in this highly-addictive, fast-paced game.
Forum Thread: DodgerBall (by Ray Hughes)
---
Dungeon Time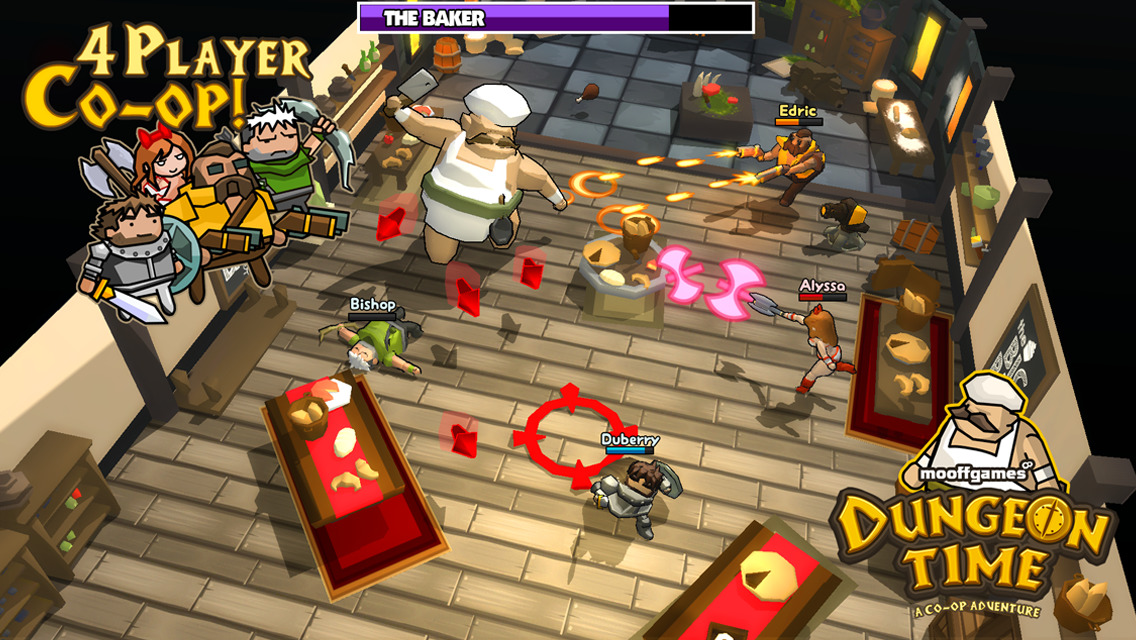 iTunes Description
A sorcerer known as the Prophet has spilled Chaos into the world. Four
weathered adventurers must track him down and find out if it was just a
misunderstanding or if the world is really going to end.

Dungeon Time features arcade quality gaming with a sprinkle of smooth mobile
controls. Crawl with up to 4 players Co-Op or go just go it alone. Homage to RPG
& shmup classics – a top-down shooter with zombies, wizards, demons, and exploding owls.
Forum Thread: Dungeon Time (By Mooff Games)
---
Flewn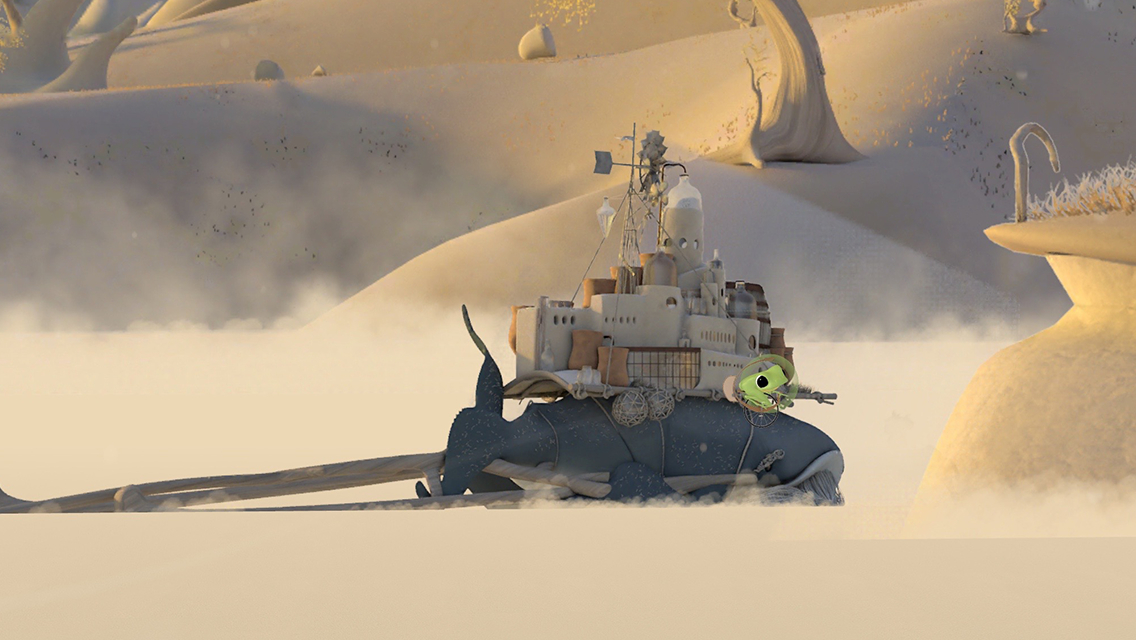 iTunes Description
Flewn immerses you in the surreal journey of an old whale walking on stilts through a desert in search of a lost ocean.

Experience the original story by scrolling through beautifully illustrated scenes complemented by music, animation and text.

Additionally, you can help Frog fly and experience the journey of Flewn through his perspective.
Forum Thread: Flewn (by Gabriel Smetzer)
---
Galactic Pixel Wars – The Farce Awakens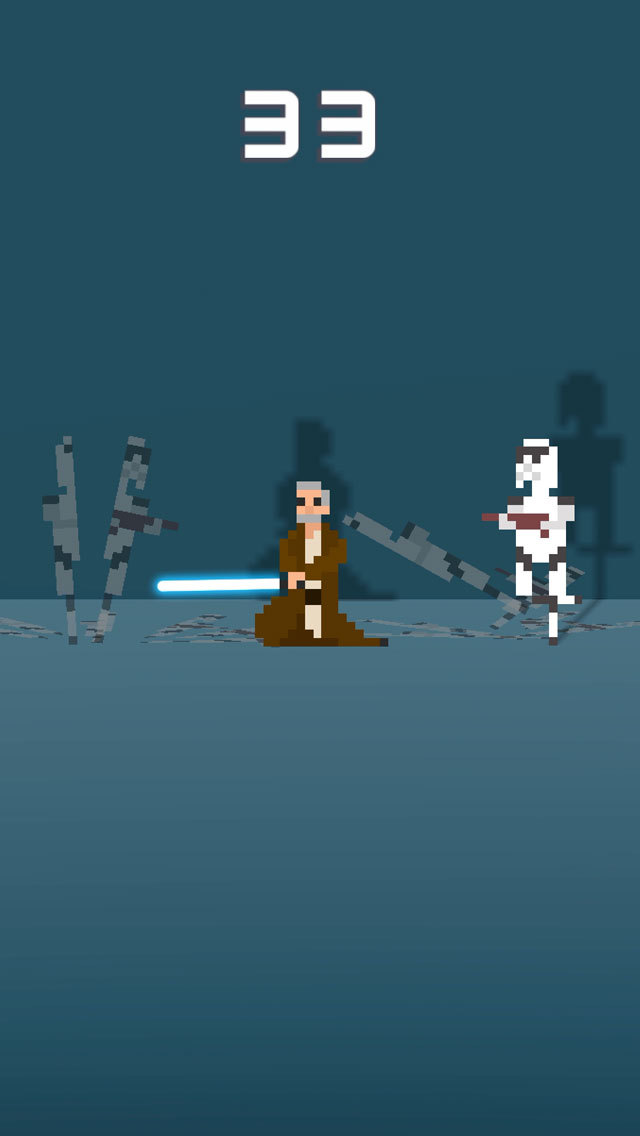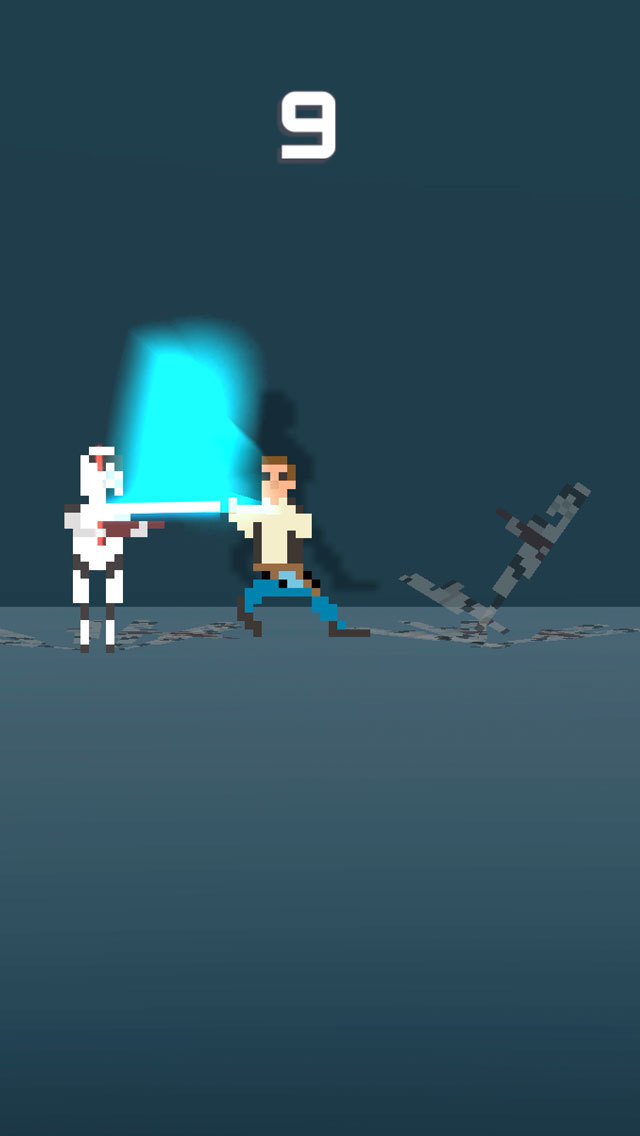 iTunes Description
Galactic Pixel Wars is the perfect choice to spend your time, as this is the ultimate, action packed and pixel based arcade game. The idea in Galactic Pixel Wars is simple, you need to kill as many galactic soldiers that come in an endless wave, and you are the only person to stop them.

The higher the score you can obtain the better the experience will be, not to mention that you can also acquire more points that can be used to unlock characters. Galactic Pixel Wars tests all your reflexes and it will improve them exponentially, even if it's a single tap game!

The gameplay here is very fast and the experience is truly immersive, so if you want to reach the top of the leaderboards you will need to use all your strength and powers. Download Galactic Pixel Wars now and test your might against the mighty Empire!
Forum Thread: Galactic Pixel Wars – The Farce Awakens (by Robert Grzybek)
---
Geometry Race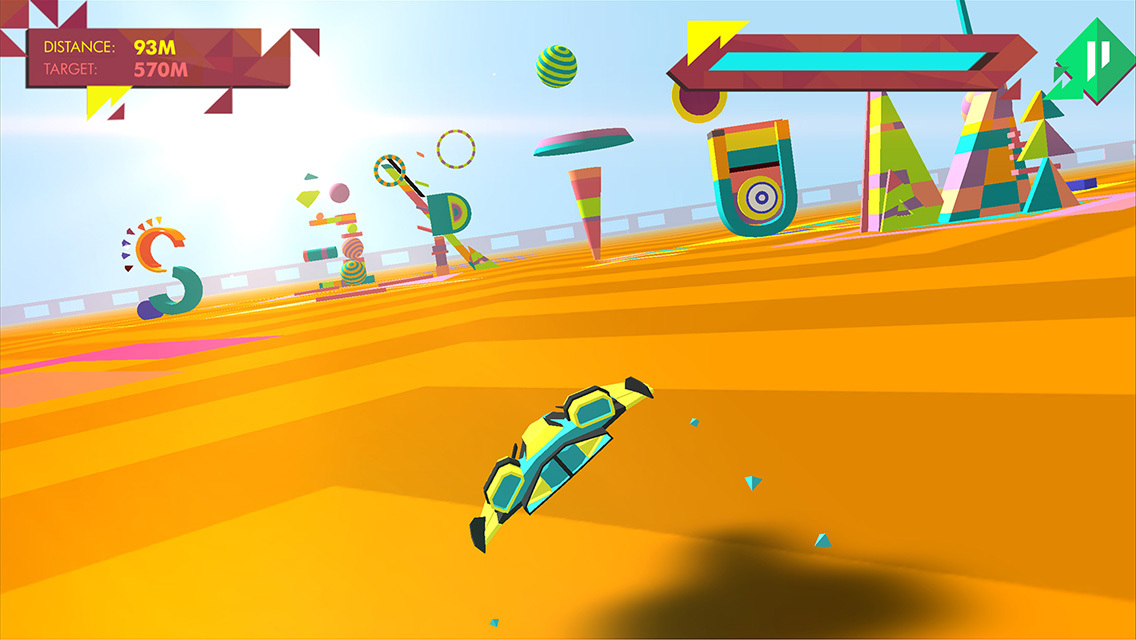 iTunes Description
Geometry Race is a fast-paced racing game in abstract world of shapes and colors

Race in the crazy world of geometry shapes. Aim towards the setting sun and watch out for obstacles that will try to push you off the track.
Forum Thread: Geometry Race (by Crimson Pine Games)
---
Globe Rush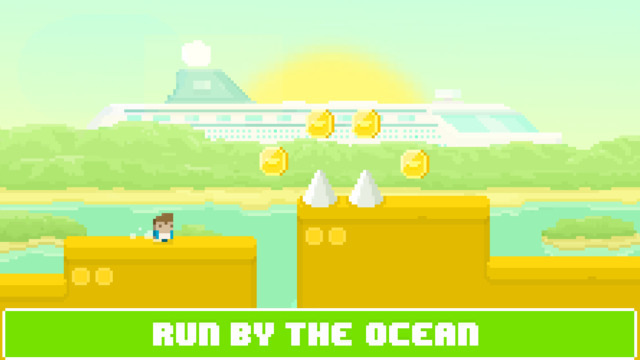 iTunes Description
READY, SET, TRAVEL! Roam the globe in this tricky rhythm-based platformer!

Game features:
– 10 Destinations with unique soundtracks
– Different challenges on each location
– Style your character with thousands of clothes combinations
– Jump, fly and glide on your way to your destination
– Collect all coins and don't forget to bring souvenirs!
Forum Thread: Globe Rush (By Treetop Crew Ky)
---
Glory Warrior: Lord of Darkness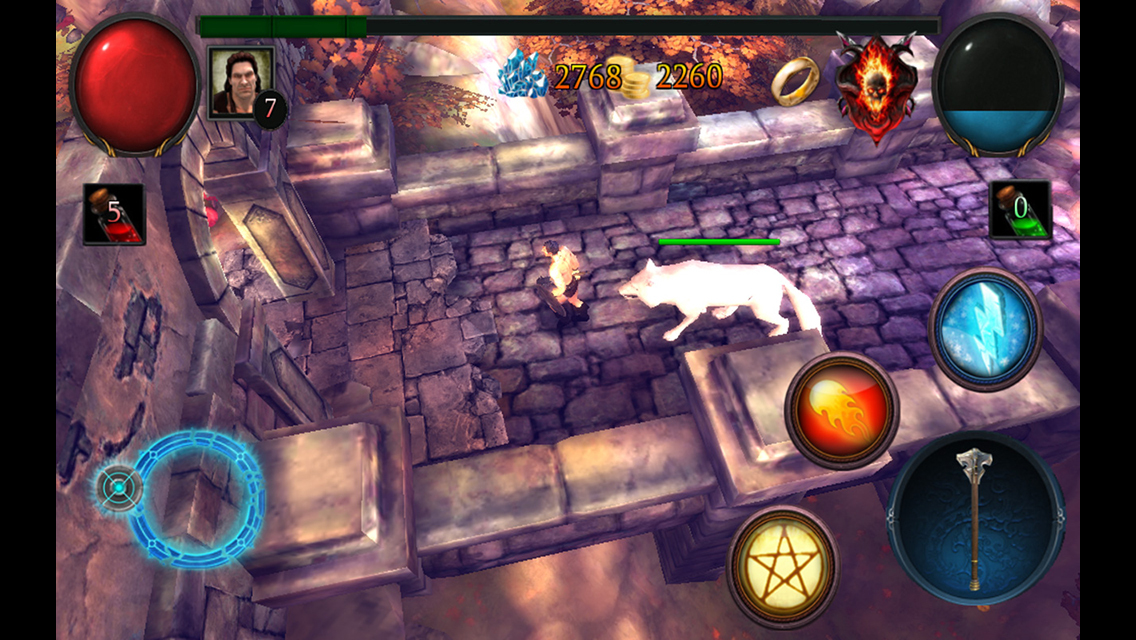 iTunes Description
Glory Warrior: LoD is new hack n slash, crawler, action packed, fantasy RPG

Kingdom face new threat. Burning war army of ancient evil came back from lost chaos ethernity to strike thier foes. Whole realm is in danger of destruction by white Lord of darkness who's plan is to destroy the kingdom and plant a seed of age of infernal apocalypse. Nightmare reaper Conquer is reborn.
Forum Thread: Glory Warrior: Lord of Darkness Epic RPG (By Martin Hofmann)
---
Gnomaze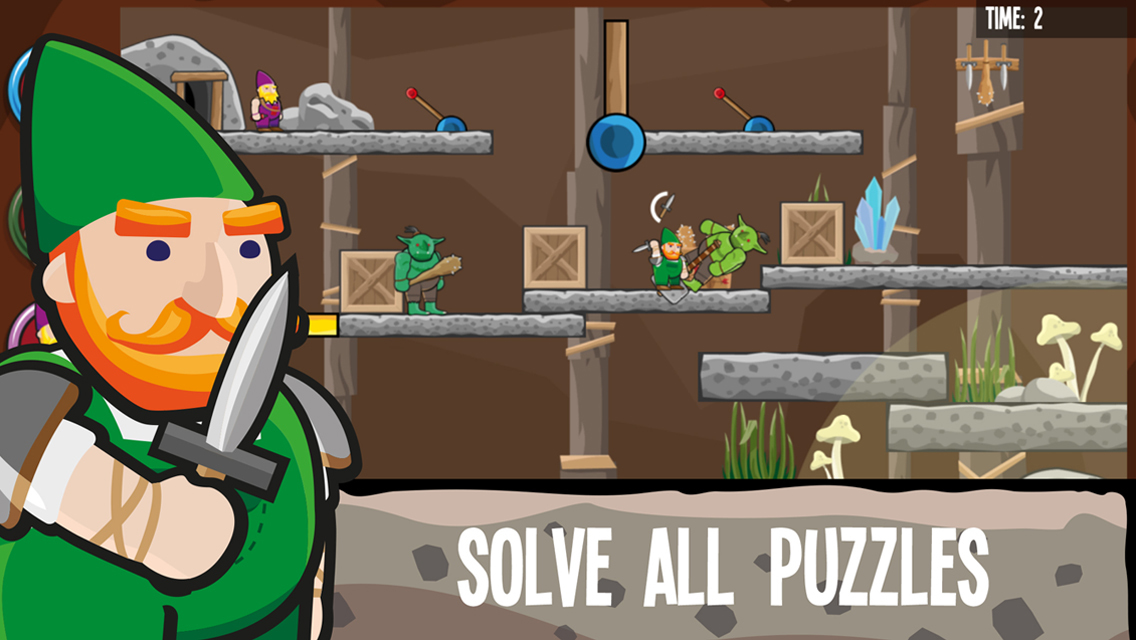 iTunes Description
The gem's are stolen! Please help the gnomes to retrieve them in this puzzle / action mobile game.

The gnomes need your help in retrieving their kings special gem. Dodge and disable traps as you travel through difficult dungeons. Explore the three worlds and fight your way past goblins and golems. Find your friends along the way, and make sure to use their unique abilities.
Forum Thread: Gnomaze (by X-Interactive2)
---
GyroSphere Trials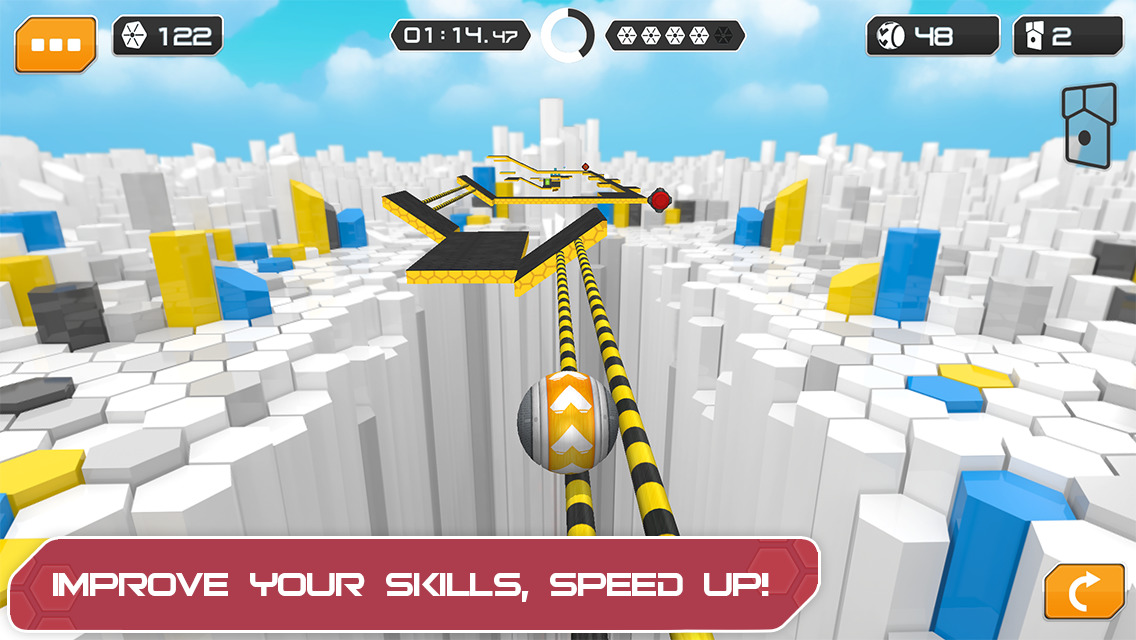 iTunes Description
Join the fun and test your ability to master the GyroSphere! It's a fast-paced race through endless, unpredictable obstacles and time is running out! Roll, spin, jump, but don't fall and lose lives! It's a challenging course in an abstract world, but with uncompromising physics!

You will easily learn to control the GyroSpere, but can you master it? Time is of the essence! Only speed and focus will help you unlock more arenas with new challenges ahead! Keep trying to be better and beat your own times! Work your way up!
Forum Thread: GyroSphere Trials (by Pronetis)
---
Jump Warrior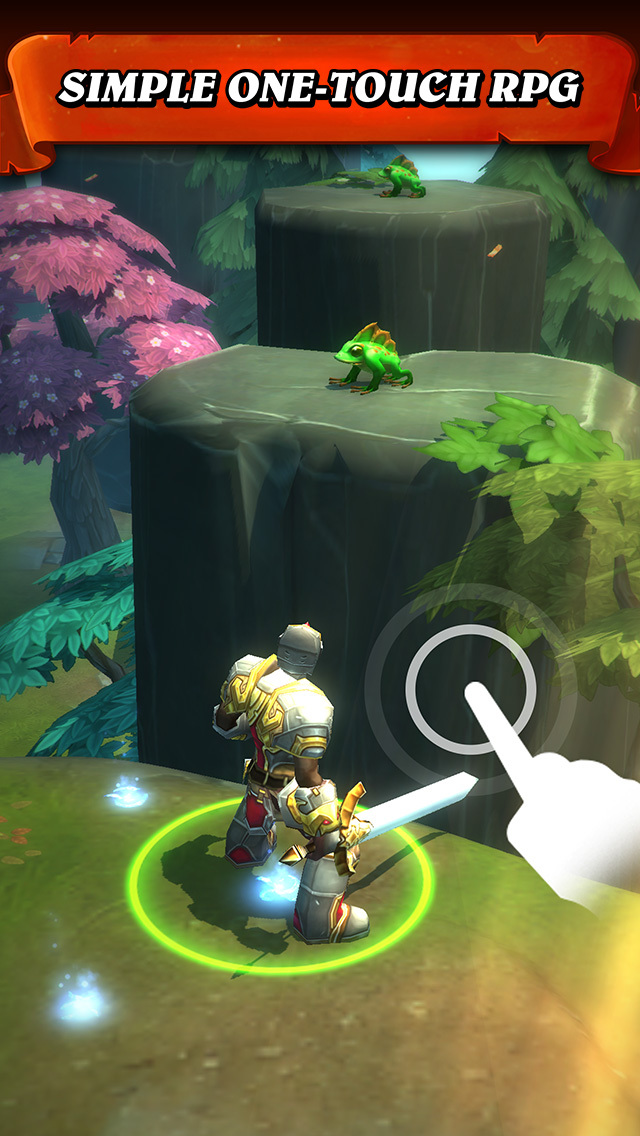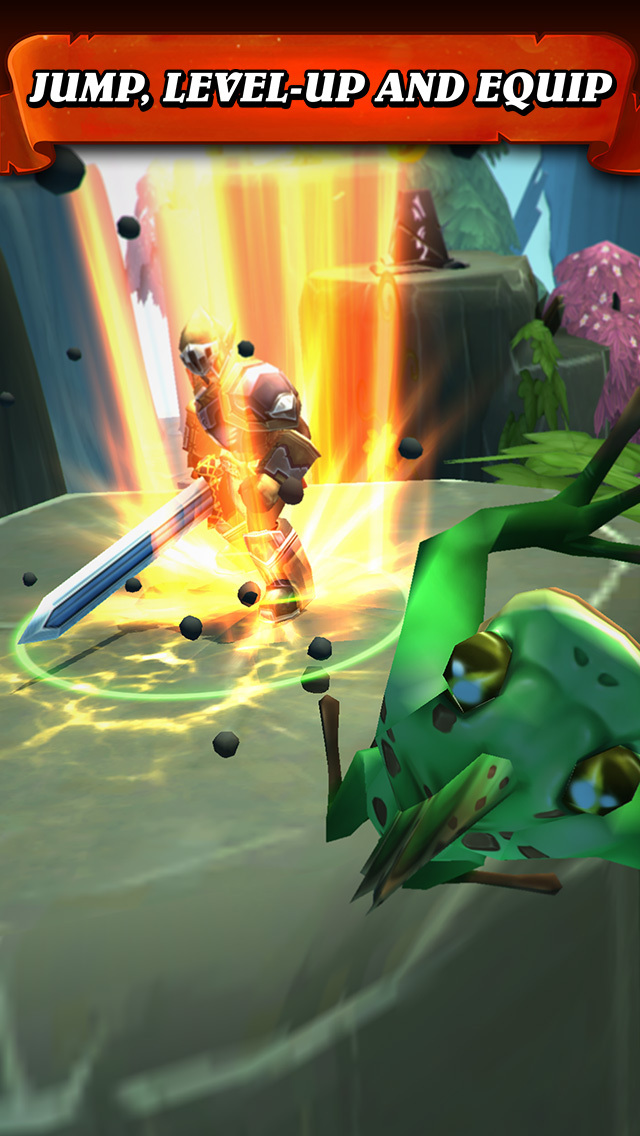 iTunes Description
Jump Warrior™, The suepr addictive one touch 3D game from the creators of Blade Warrior™.

Jump Warrior is a new type of one touch RPG for everyone. In this simple yet addictive game, your goal is to jump the warrior to the right direction with right amount of force, aiming to the monsters and trying to kill them all. Are you sure you can make a right jump?
Forum Thread: Jump Warrior (by Nlabsoft)
---
Mafia Watch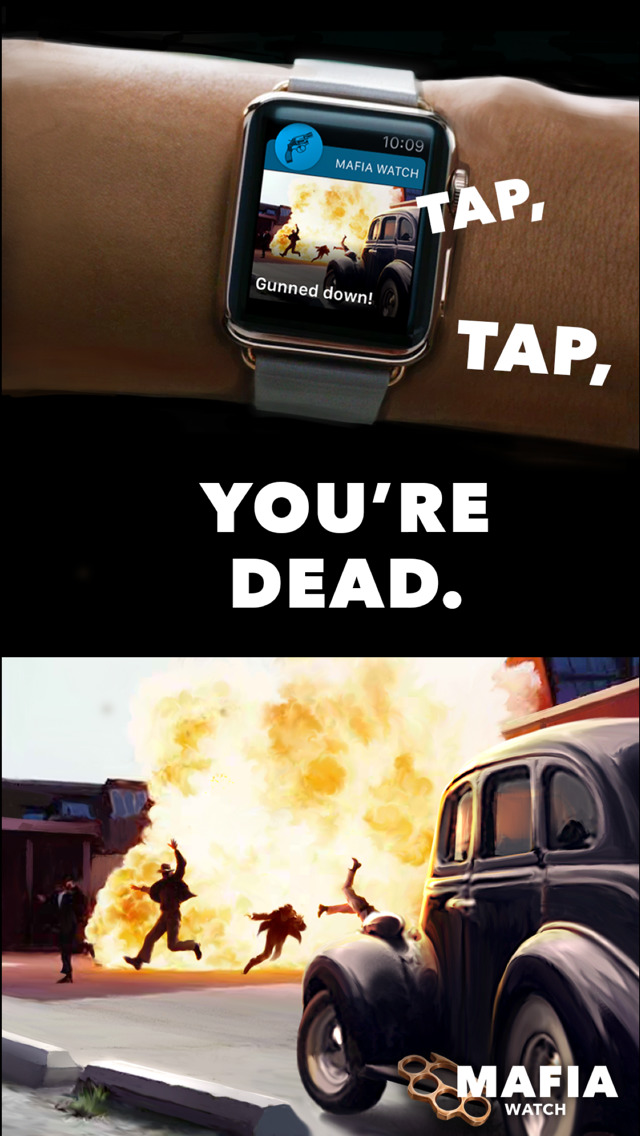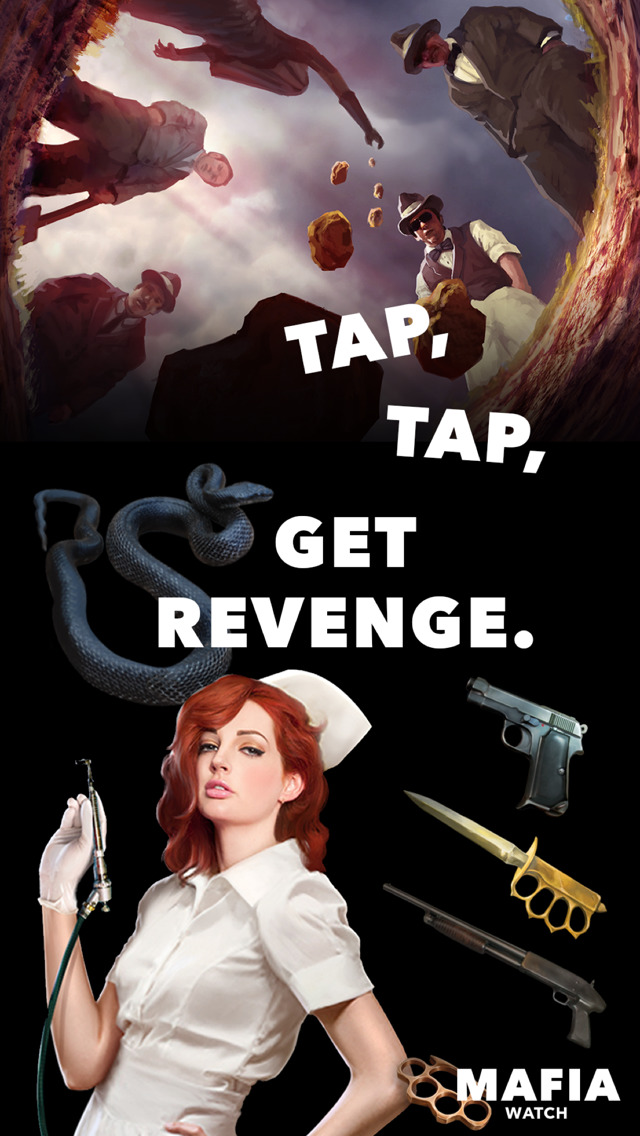 iTunes Description
MADE FOR APPLE WATCH
Mafia Watch is a Massively Multiplayer Social RPG made exclusively for the Apple Watch (Requires watchOS 2)

RULE THE MAFIA – BECOME THE DON
Battle your way up the organization to become the Don
Fight with and against other players to advance your career
Collect & Protect the things you need to fulfill your destiny
Forum Thread: Mafia Watch (By N3TWORK Inc.)
---
Magic: The Gathering – Puzzle Quest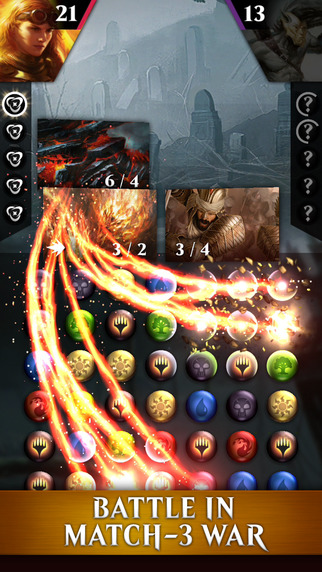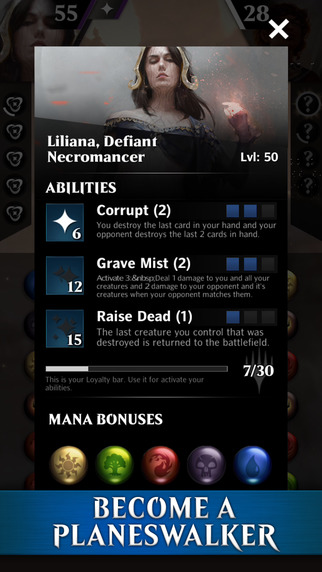 iTunes Description
The original match-3 RPG!™ comes to the Multiverse in Magic: The Gathering Puzzle Quest! Recruit your favorite Planeswalkers, build powerful decks and defeat your enemies in match-3 battles!

MATCH AND CAST SPELLS
Match gems to collect mana and unleash a powerful arsenal of spells against your enemies. Wage match-3 war against a legion of worthy foes as you battle your way across the Multiverse.
Forum Thread: Magic: the Gathering – Puzzle Quest [by D3PA]
---
Maze Runner: The Scorch Trials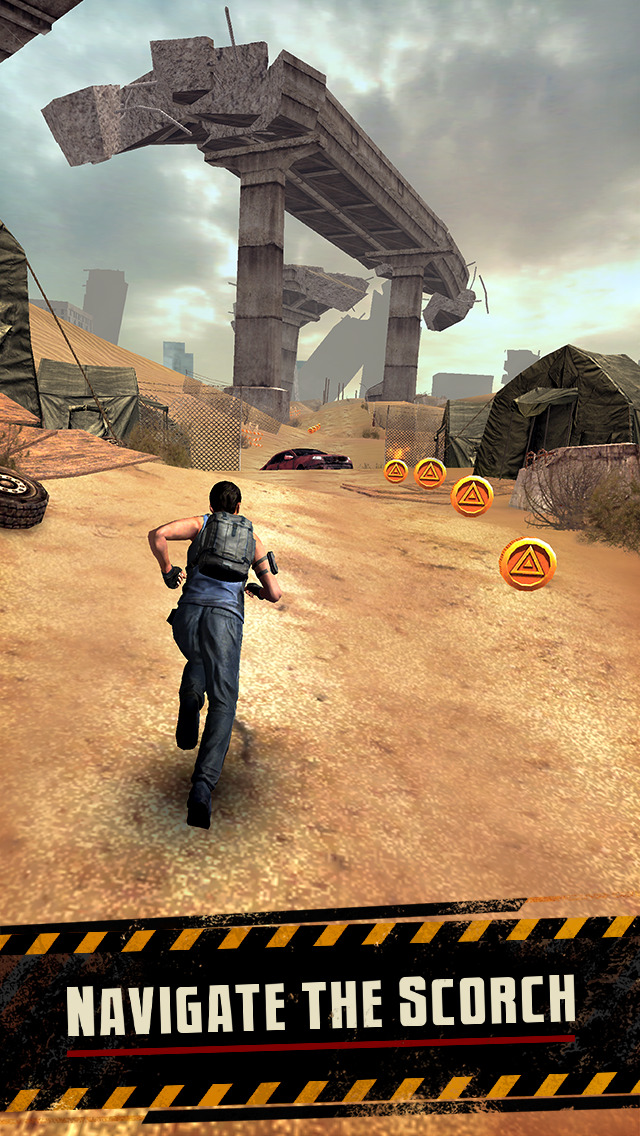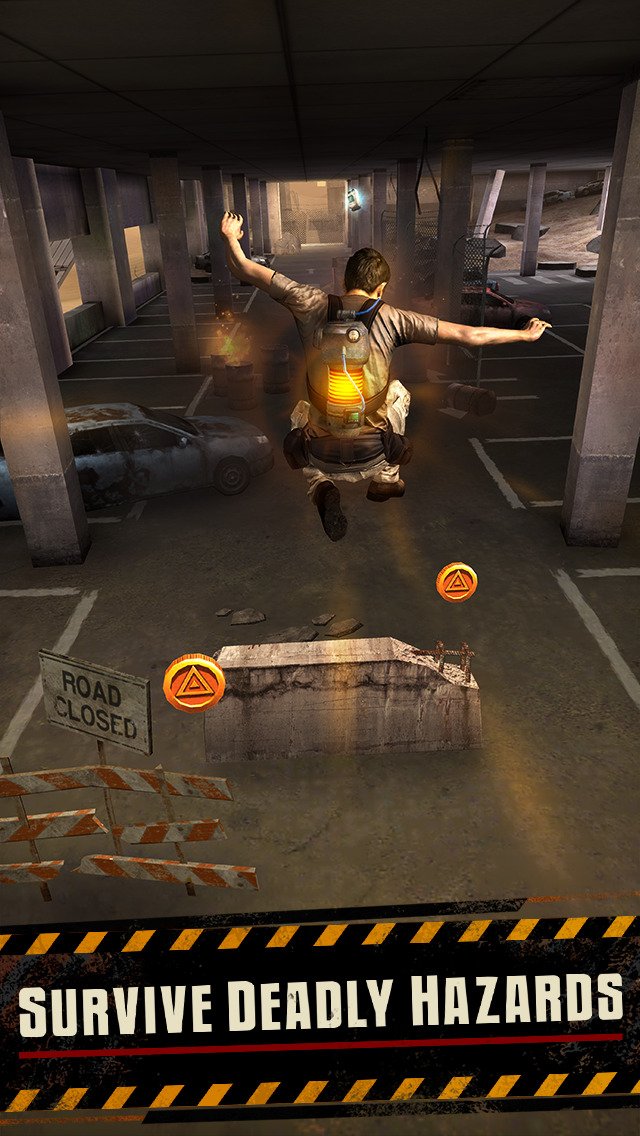 iTunes Description
Race through a desolate wasteland and pass the ultimate test of survival in the official game of Maze Runner: The Scorch Trials!

Join the community of Gladers on the run. Navigate through The Scorch dodging deadly obstacles! Collect supplies to upgrade your Gladers on their quest to uncover the mysterious plans of WCKD. The Maze was only the beginning! Enter the world of Maze Runner: The Scorch Trials, the hit film based on the best-selling book series!
Forum Thread: Maze Runner: The Scorch Trials™ (by Prodigy Design Limited T/A Sidhe Interactive)
---
Mechanic Escape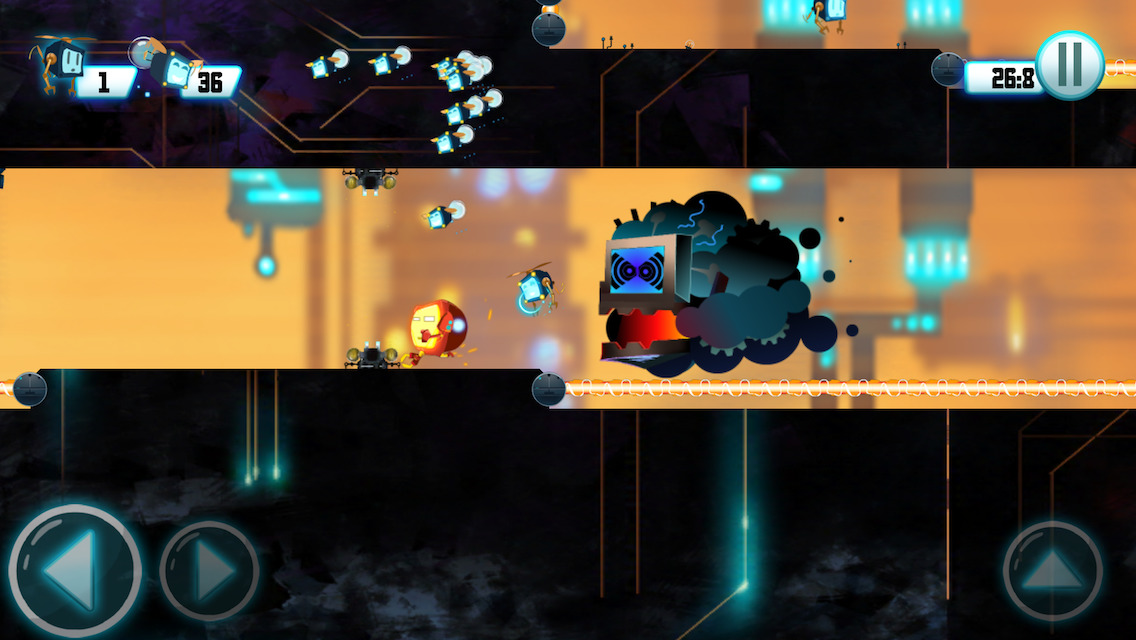 iTunes Description
In a world oppressed by ruthless machines, a stronghold full of die-hard TV-sets resists the persecution. Your lost friends and the lack of resources drive you to take action against the extinction. Brave the dangers and go find your comrades to rescue your species!

Mechanic escape is a platform game full of infernal chases. In order to find his lost friends, Mech (the hero) doesn't hesitate to play the human cannonball, to pass throughout high-voltage areas or even dodge the most deadly machines. As if that was not enough, many bosses will take a real pleasure in chasing you to stop your insane journey.
Forum Thread: Mechanic Escape (by Playdigious)
---
Mr. Right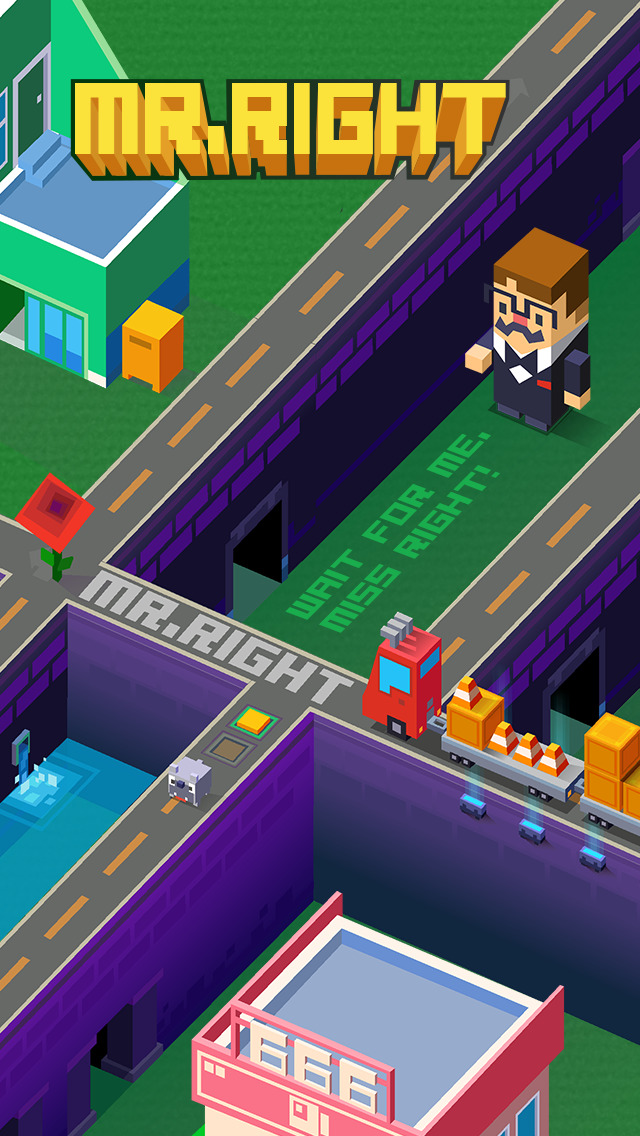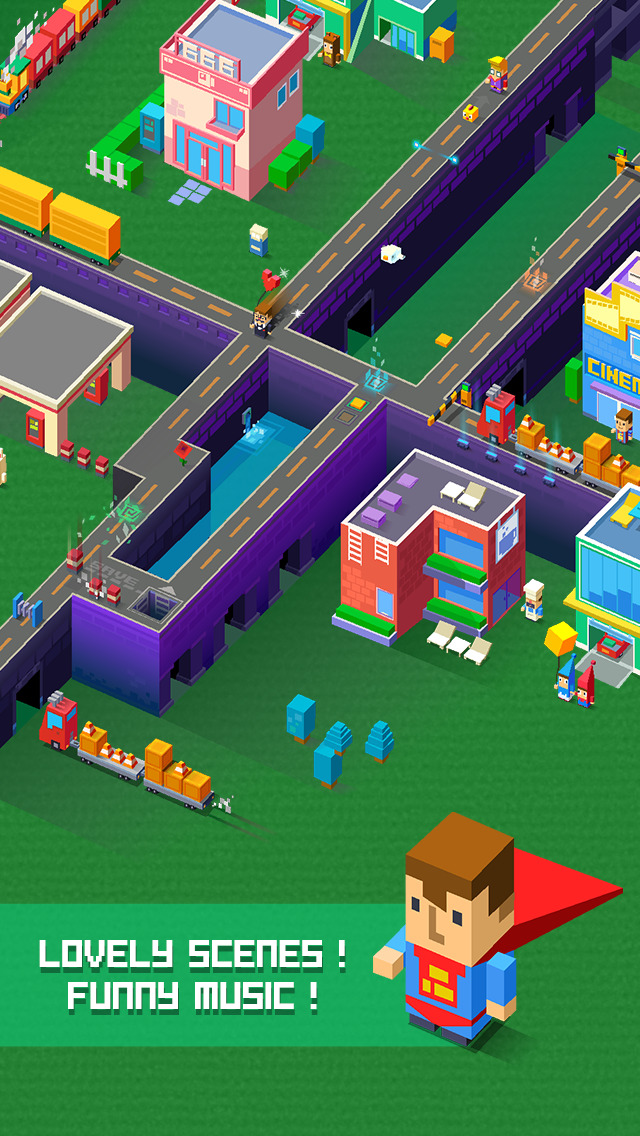 iTunes Description
Being late in his wedding day, with your help, will Mr. Right get the church in time, or lost his bride forever?

All you need to do is to keep turning. But only with both intelligent brain and smart reaction you can help Mr. Right to come through this chaotic city. And importantly, in the same time, collect all the suits, be a charming Mr. Right!

Start your journey, RIGHT now!
Forum Thread: Mr. Right (by Happy Elements Mini)
---
Midnight Terrors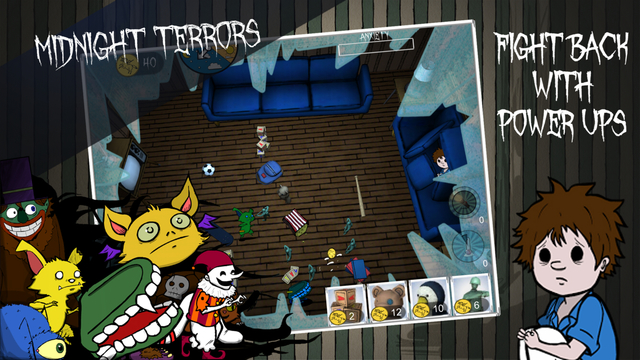 iTunes Description
Good Night, Sleep Tight and Don't Let The Barrage of Bedtime Monsters Out Of Your Sight! Don't be mistaken, Midnight Terrors is not your average tower defense game.

Get ready to protect a frightened little kid named Casey from an onslaught of creepy night-time nocturnal monsters that hinder Casey from getting any kind of peaceful slumber. But how? With Casey's toys, of course! Whether you use the windup robot that shoots electricity from its arms or the army of toy soldiers who use their plastic rifles – it's up to you to keep the scary monsters from reaching Casey. Get ready to do combat with a creepy-crawly invasion of nightmarish monsters. Your only way to make it to the morning is by using a combination of toys to build a strong defense.
Forum Thread: Midnight Terrors (By Monty Sharma)
---
Muscle Up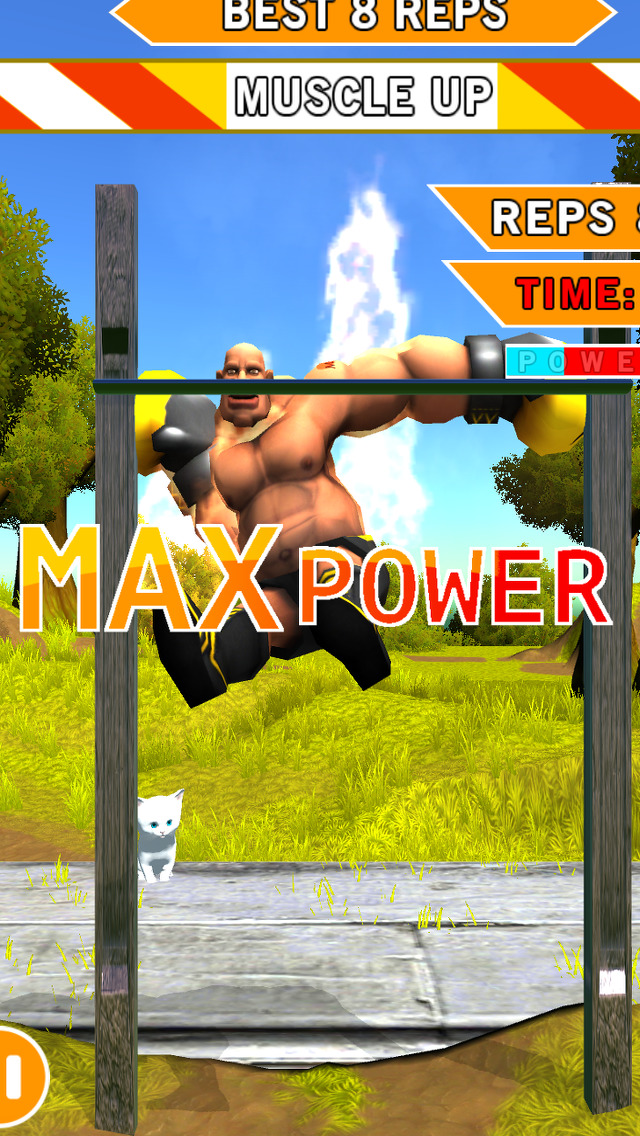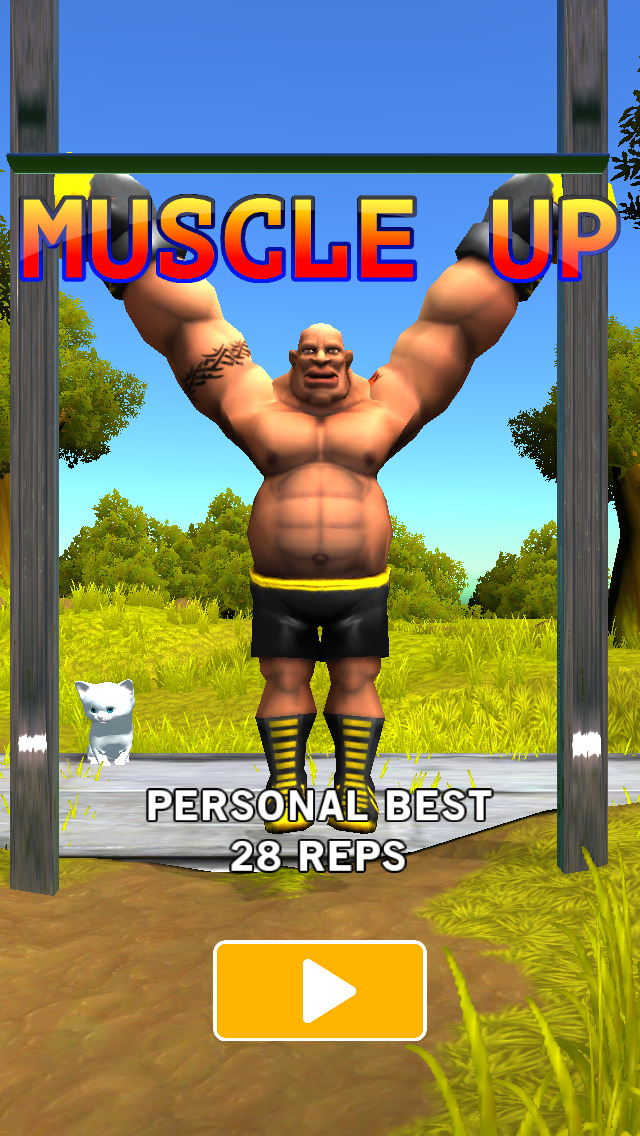 iTunes Description
There is no excuse. There is no gym. Find a bar and Muscle Up!

Muscle Up is a physics based game about, well, doing Muscle Ups for as long as you can.

If you hang in there for long enough you may get Max Power to boost your score!
Forum Thread: Muscle Up Out Now! (by Superstar Games)
---
The Nodus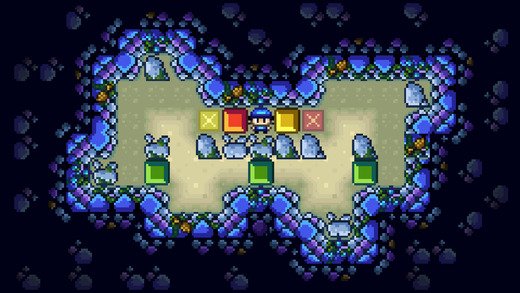 iTunes Description
Get ready to press undo – a lot – as you try to find that tricky solution in over 30 puzzles. Guide coloured blocks to their goal through a series of mazes and see if you can find the treasure at the end. Crafted in crisp, colourful pixel art with relaxing music, The Nodus will fire your brain cells on a nostalgia trip. How many levels can you solve? Can you find the treasure? Jump into The Nodus and find out!
Forum Thread: The Nodus [+iPad Version] (By Stuart Burfield)
---
Pastels!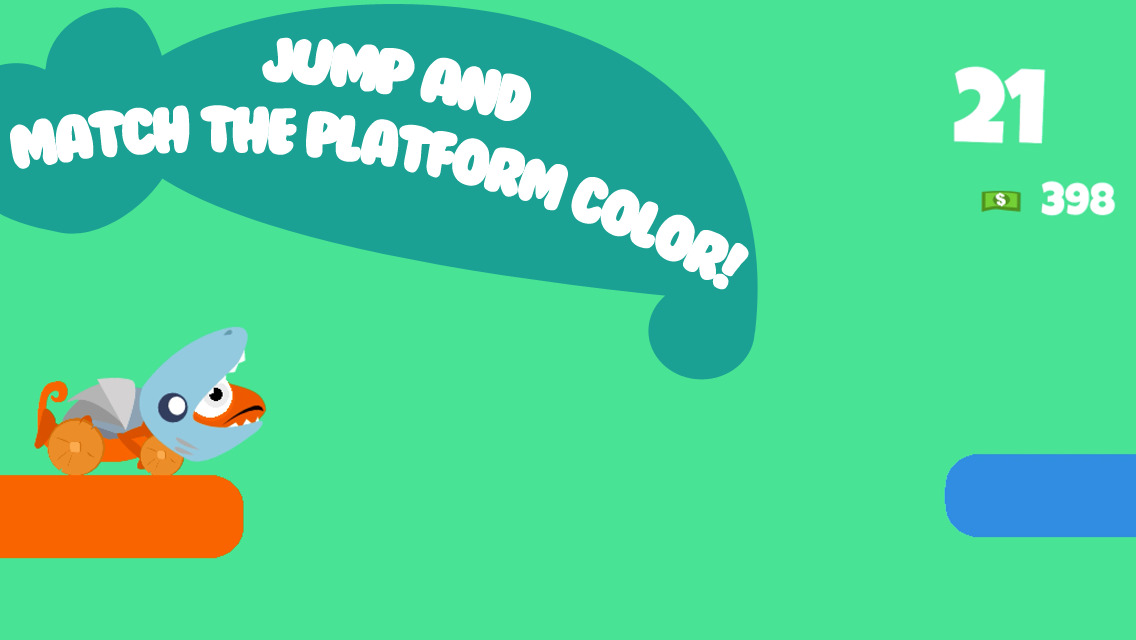 iTunes Description
Don't you just wish you were a chameleon? They're awesome! Chameleons are like the ninjas of the reptilian world!

Test your skills with simple and intuitive controls! Easy to learn but hard to master! Beat your friends and claim the title of 'Swag King Chameleon'

What are you waiting for? Install Pastels now!
Forum Thread: Pastels! (by Atleus Digital)
---
Pendragon Rising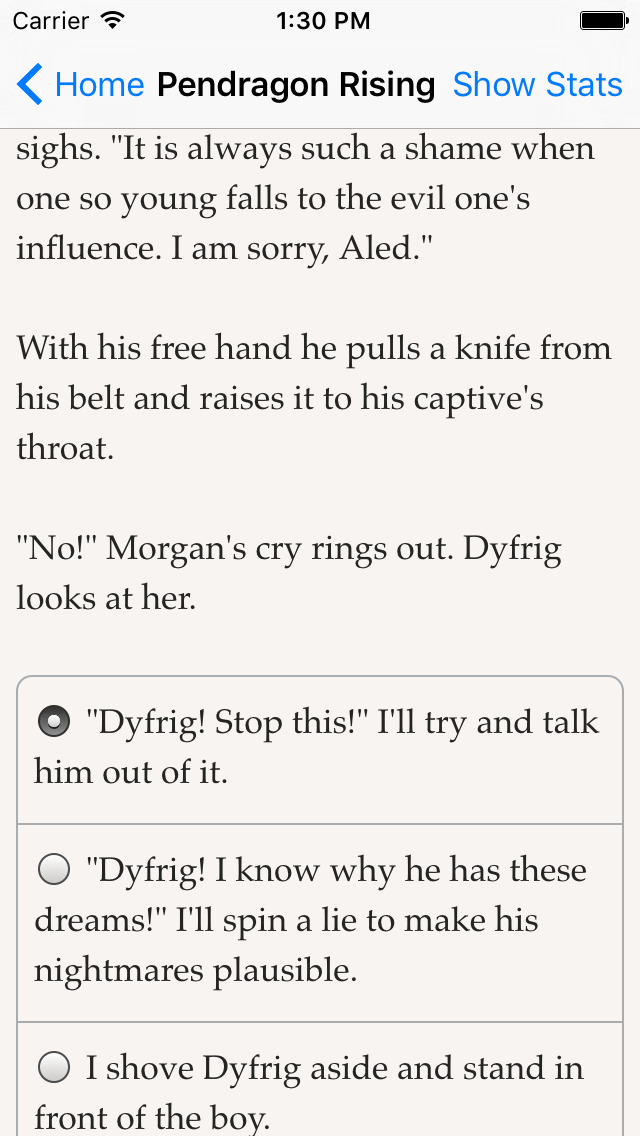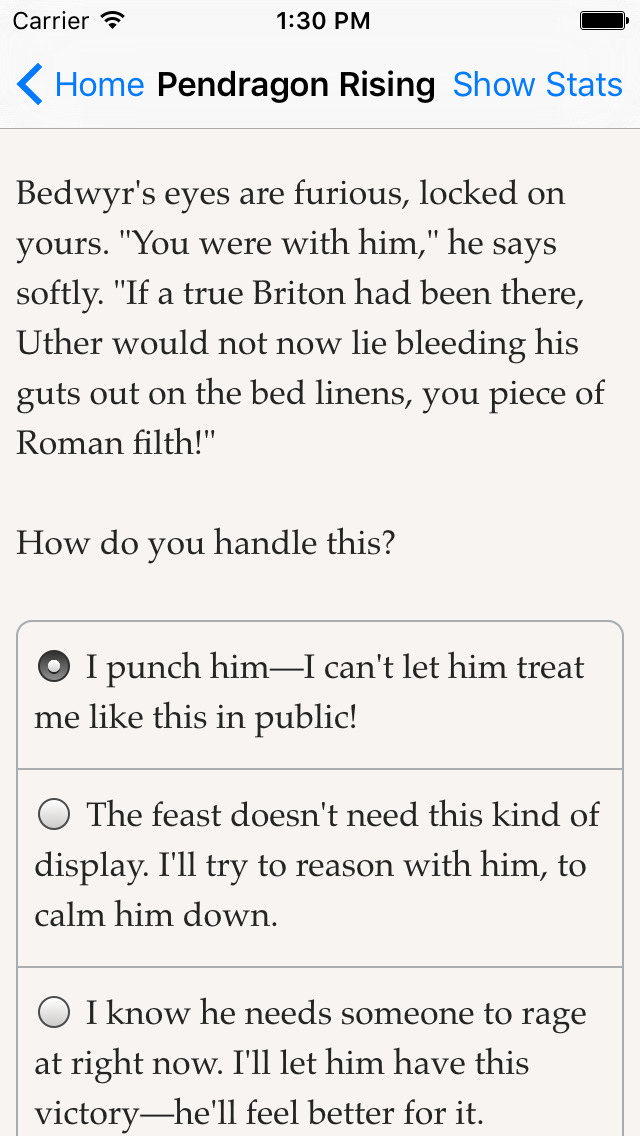 iTunes Description
Seize the throne in the age of King Arthur! Lead an army of Britons against the darkest of enemies in this epic interactive medieval fantasy novel.

"Pendragon Rising" is a thrilling 112,000-word interactive novel by Ian Thomas, where your choices control the story. It's entirely text-based–without graphics or sound effects–and fueled by the vast, unstoppable power of your imagination.

As the bastard offspring of the aging ruler Pendragon, you'll fight to save Britain from a demon-tainted enemy and claim the crown you deserve. Command an army as Arthur, brave son of Uther, or Arta, fearless daughter of Utta.
Forum Thread: Pendragon Rising (by Choice of Games LLC)
---
Pooties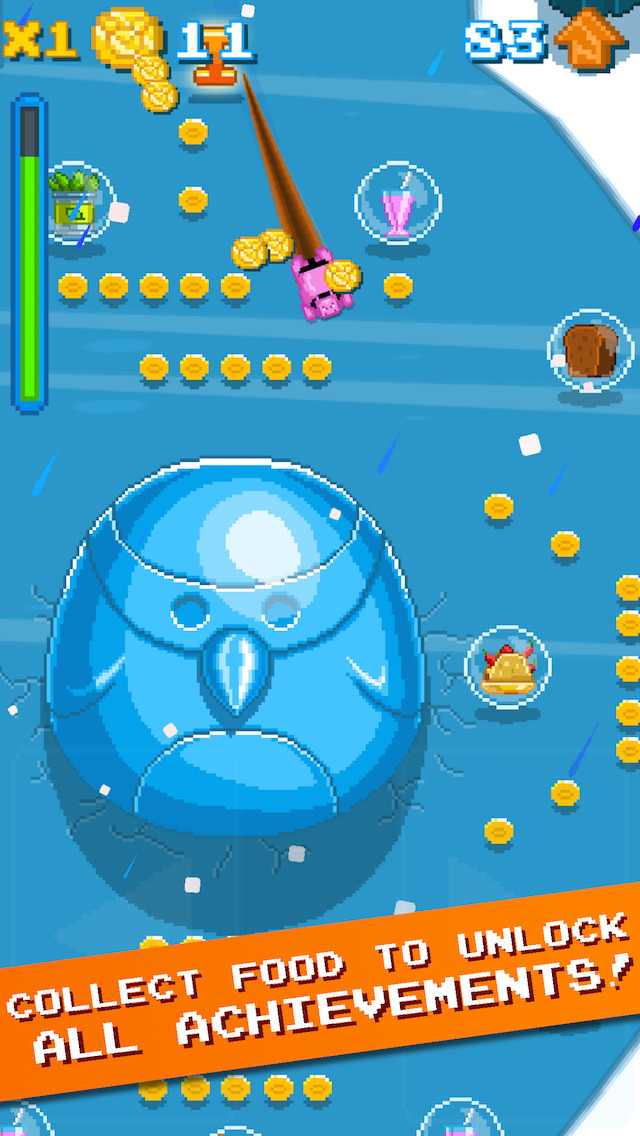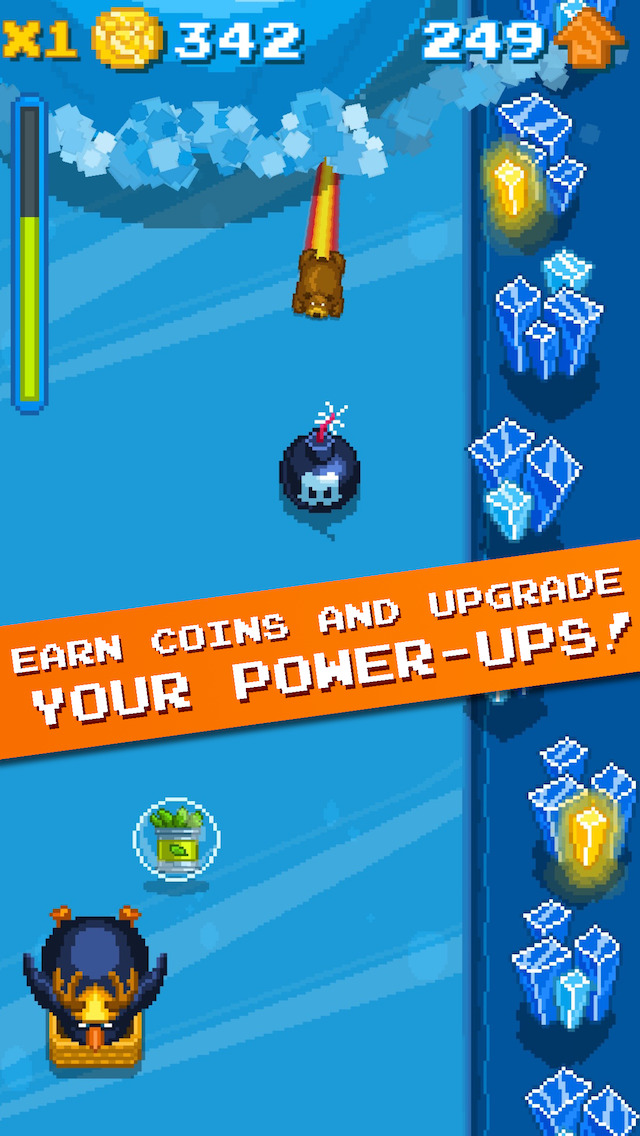 iTunes Description
Welcome to the colorful world of Pooties! Help these cuties to reclaim their stock of food from bad penguins. Use the power of delicious meals to slide and put penguins in their place!

Drift on ice, collect food to keep going, make spins and slide the longest distance to earn as much coins as you can! Coins will let you buy scratches and win awesome prizes!
Forum Thread: Pooties (by ECC GAMES)
---
Power Hover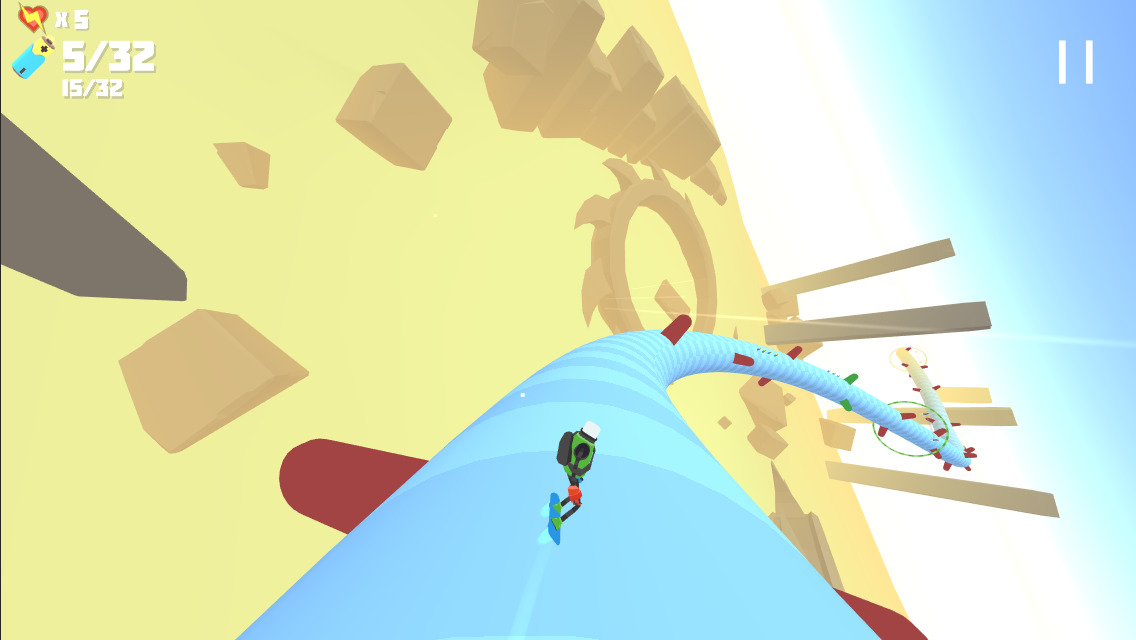 iTunes Description
HOVERBOARDS. ROBOTS.
Power Hover is an action game about hoverboarding robots!
Game features an original soundtrack from the Retry musician Ted Striker.

As you ride your hoverboard through the game, a story about the odd and desolate world of the robots starts to unfold.
Forum Thread: Power Hover (by Oddrok Oy)
---
Rocket Moon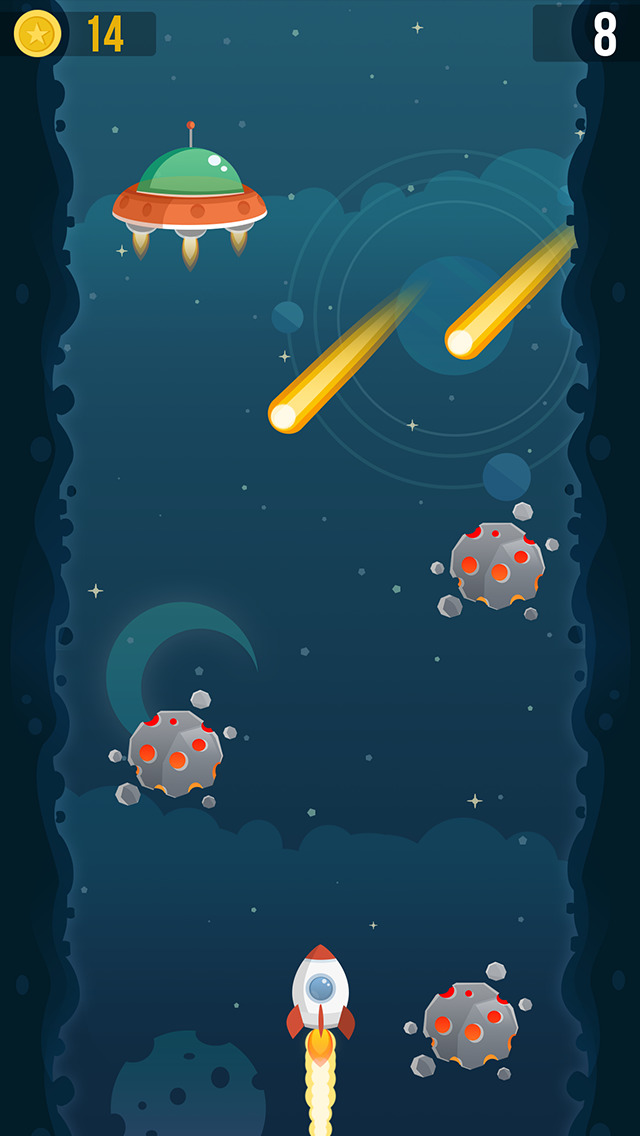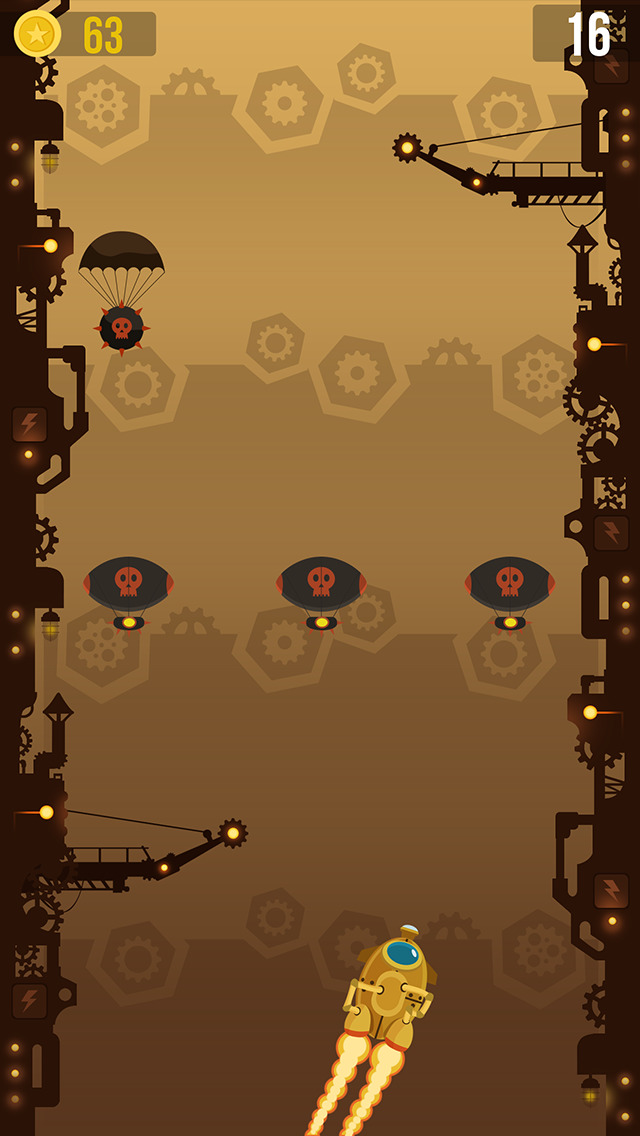 iTunes Description
3…2…1… Ignition!!
Rocket Moon is a thrilling runner where you need to avoid obstacles like meteor, UFO and space sheep!
Try to reach the final frontier and beat your friend's scores in this fresh colorful game !
Discover the mysteries of the golden rocket, collect coins and unlock all sorts of funny environments and characters.
Forum Thread: Rocket Moon (by Bulkypix)
---
Run and Rock-It Kristie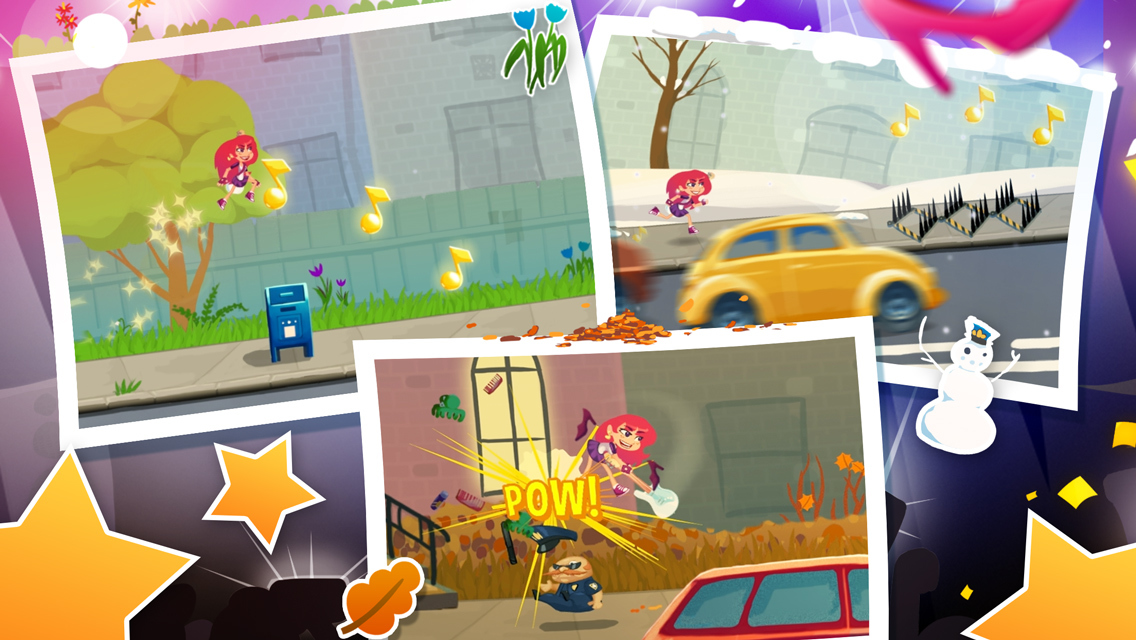 iTunes Description
Help Kristie overcome obstacles on her quest to superstardom and rock it like there's no tomorrow! The fans are waiting!

— Find best route for each stage and perform perfect runs to unlock new stunning guitar solos played by Kristie!
— Jump, run up and slide down walls and rooftops, defeat opponents and avoid dangerous obstacles.
— Every stage is unique, hand-crafted with carefully balanced difficulty.
— Easy to pick up and play, yet challenging if you're willing to really put your skills to the test.
Forum Thread: Run and Rock-it Kristie (by Armen Barsegyan)
---
Samurai Castle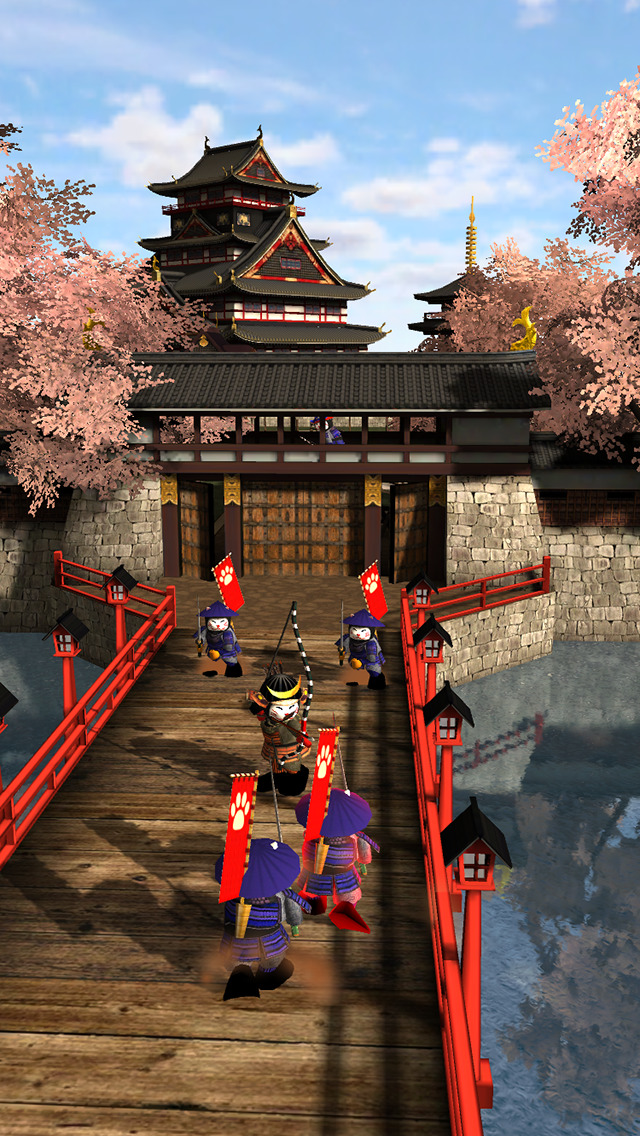 iTunes Description
A beautiful historic castle is home to the legendary adorable samurai cats
But it has been invaded! Take on a heroic samurai adventure to retake your home!
Undertake your adventure together with your fellow colleagues and battle enemies together.
Get ready for epic legendary feline action!
Ka-Miaaaawwooww!!
Forum Thread: Samurai Castle (by YOUNG SUK KO)
---
Sheep Dreams Are Made of This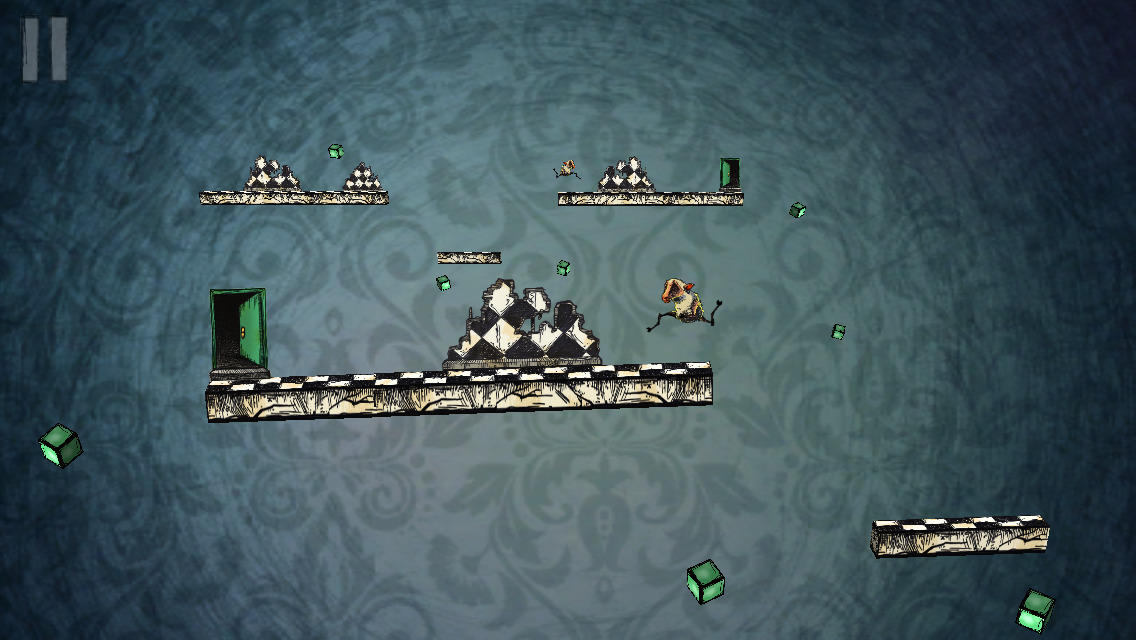 iTunes Description
Can you help him get out of the nightmare before he wakes up? You have 8 hours, after that the nightmare will start all over again!

Collect every memory fragment to unlock the doors to long forgotten memories and learn about what might be causing the nightmares.
Forum Thread: Sheep Dreams Are Made of This (by Robson Siebel)
---
Song of Pan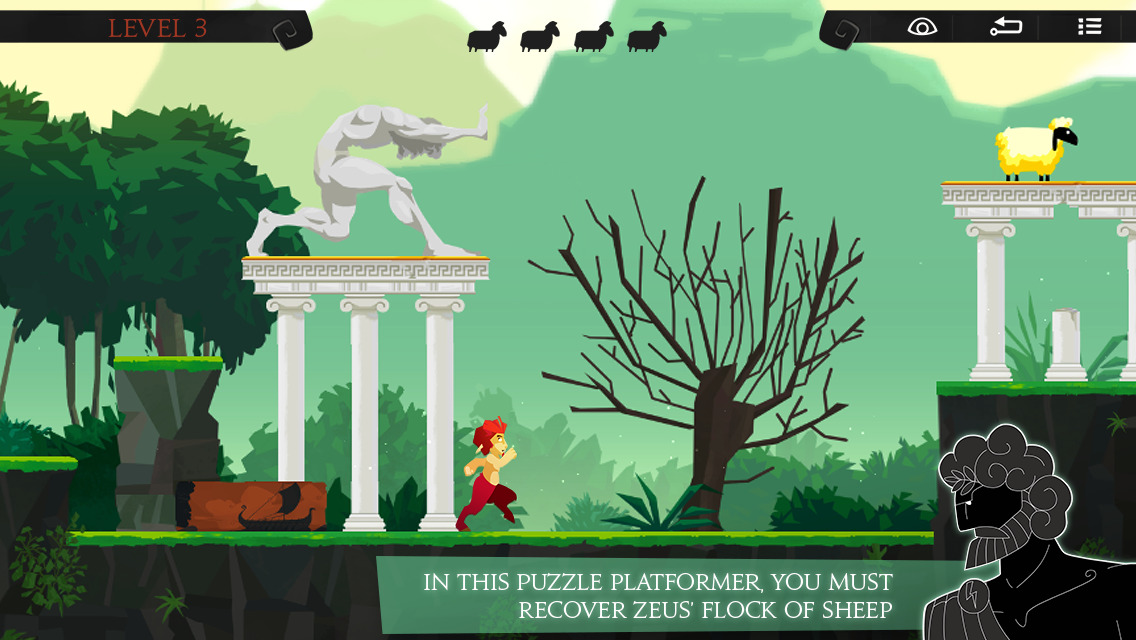 iTunes Description
Come along on an Epic adventure through the slopes of Mount Olympus. In this puzzle platformer, you play the role of Pan, a young satyr who must recover Zeus' flock of sheep through the use of his enchanting flute. Use strategy to collect music notes that will activate your flute. Solve complex puzzles to make a safe pathway for the sheep. Choose your steps wisely as you navigate through groves, rocks, ruins & cliffs and herd the sheep to safety.

On this journey, there are many trials and tribulations you will encounter. What rewards will you reap as the result of your accomplishment? The Gods may have a bigger plan in store for you, Pan.
Forum Thread: Song of Pan (by Thumbspire Inc.)
---
Spunge Invaders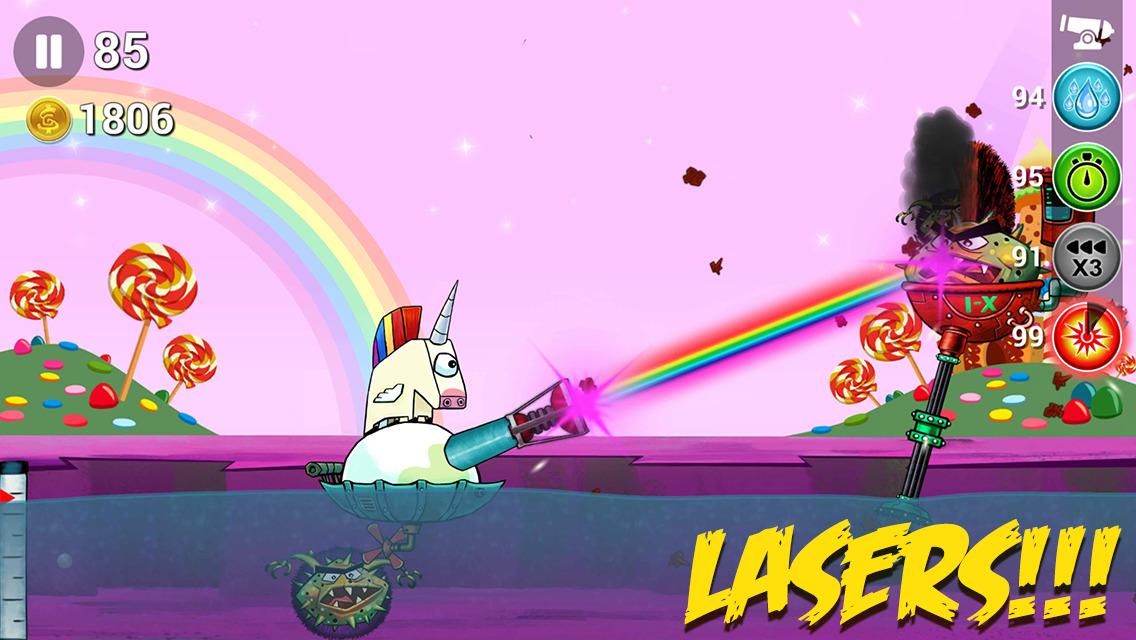 iTunes Description
From beyond the stars they've come to suck us dry!

Become the Hero and protect the Planets precious water.

The Spunge Invaders are descending in waves, survive each wave and defeat each Spunge Force to earn rewards and save the planet.
Forum Thread: Spunge Invaders (by Spunge Games Pty Ltd)
---
Stachey Bros.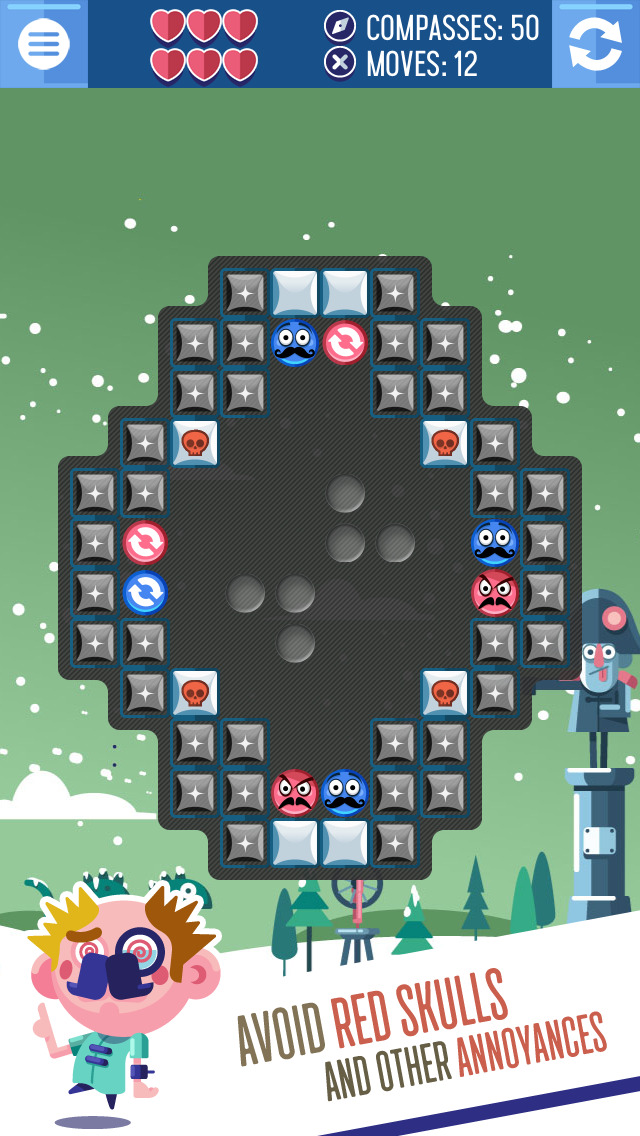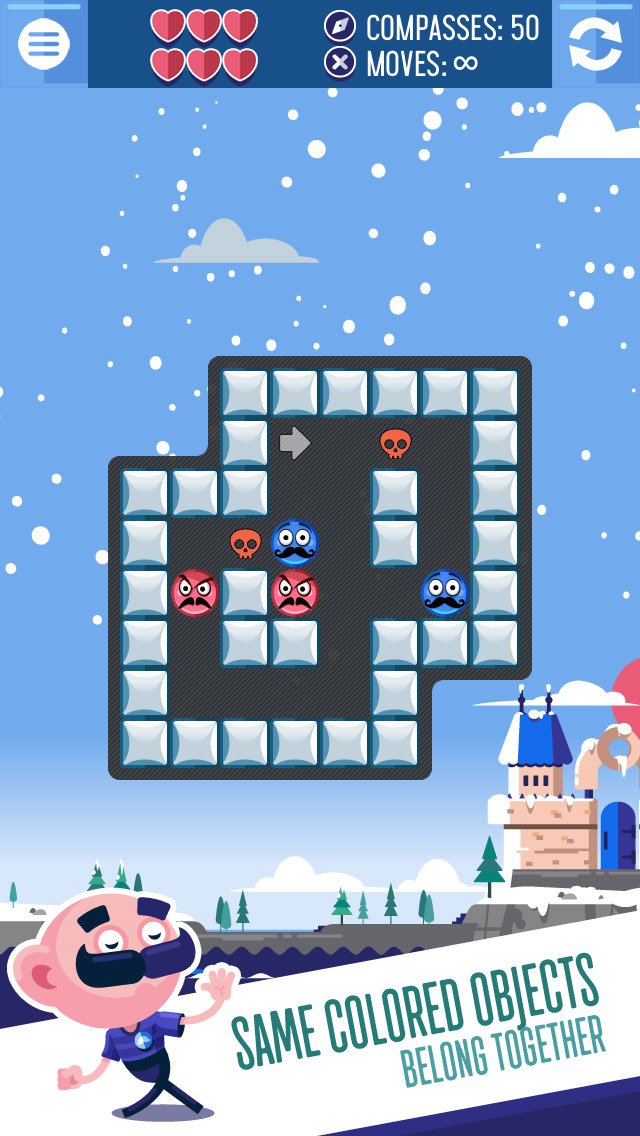 iTunes Description
Are you ready to help the Stachey Bros. to escape from Snow Den Island? Accompany the four characters on their journey through Snow Den Island where they have to solve the puzzles of the lunatic garden, the spooky forest or the island mountains.

Are you ready for a really challenging logic game that can even tell you the solution, if you get stuck? Use your sense and your ingenuity to survive in the various sections and help the Stachey Bros. to solve puzzles that range from simple puzzles to brain teasers?
Forum Thread: Stachey Bros (by Ritter Mobile / Ukando)
---
Star Billions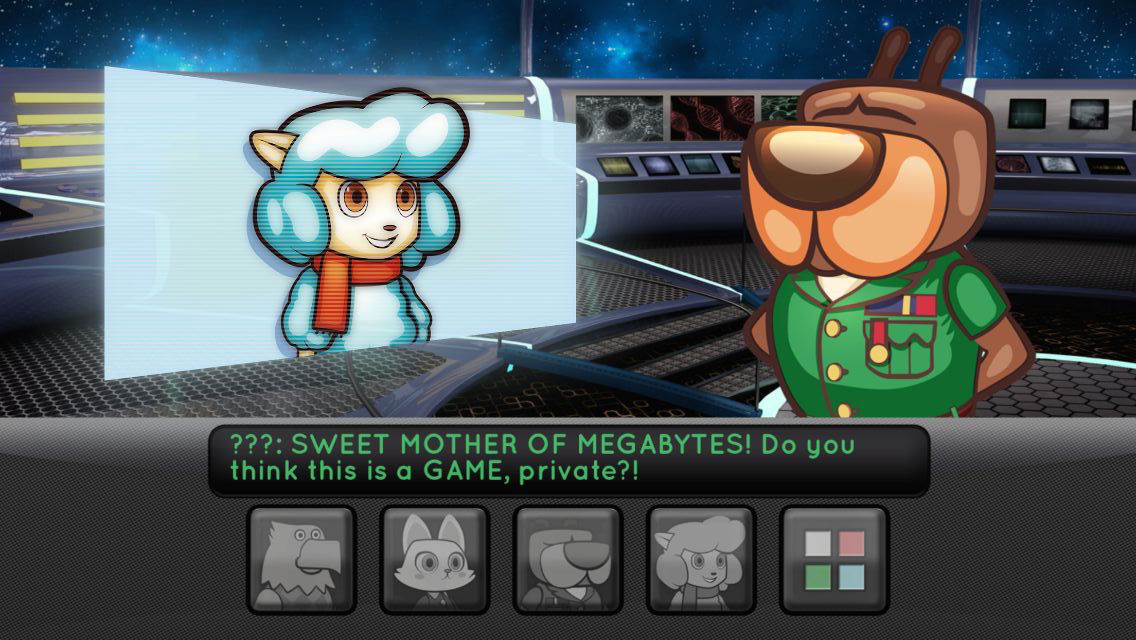 iTunes Description
The chain of command has been broken and it's up to you to decide who's in charge! Choose from four unique AIs to tackle dangerous and delicate situations as you guide the human race to a new home!
Forum Thread: Star Billions (by Catch & Release)
---
Star Hammer: The Vanguard Prophecy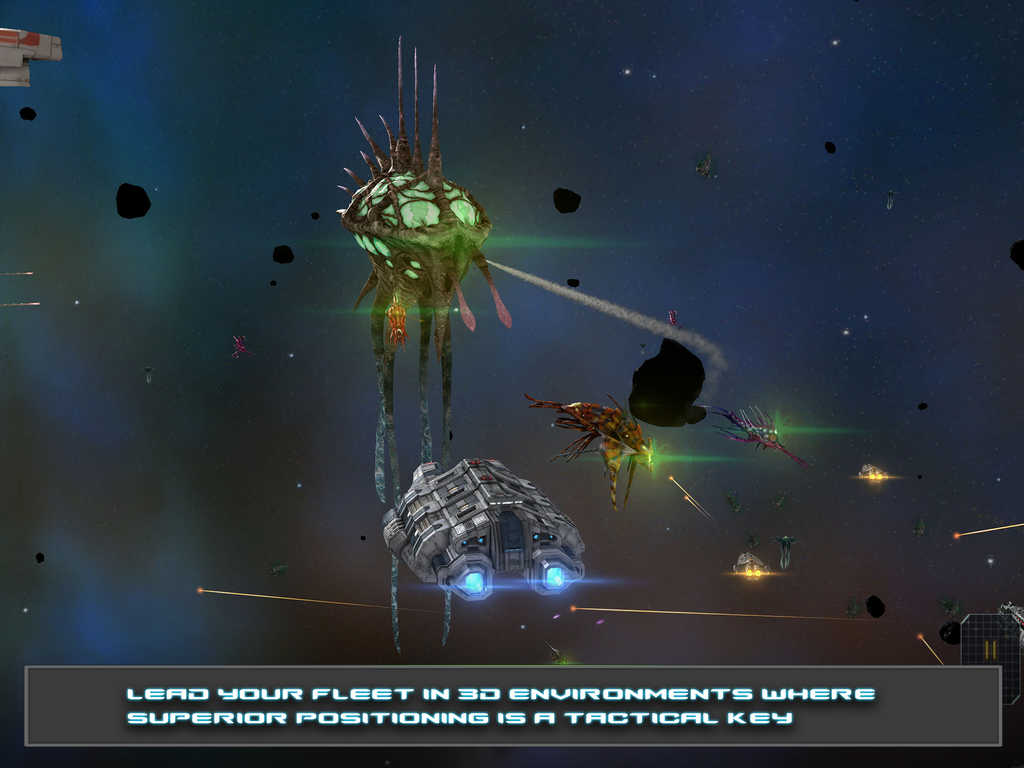 iTunes Description
Star Hammer: The Vanguard Prophecy is a game of 3D tactical space battles. Play your part in the Second Contact War in a campaign with a branching story and over 60 missions, or create your own scenarios in skirmish mode battles.

Give your orders, and watch the results in explosive pausable real-time. Tailor your arsenal of crew abilities and assault class ships as your fleet grows with your command. Exploit the enemys weaknesses with superior positioning and flanking manoeuvres to inflict devastating damage.
Forum Thread: Star Hammer: The Vanguard Prophecy (By Slitherine)
---
TMNT Battle Match – Ninja Turtles Matching Game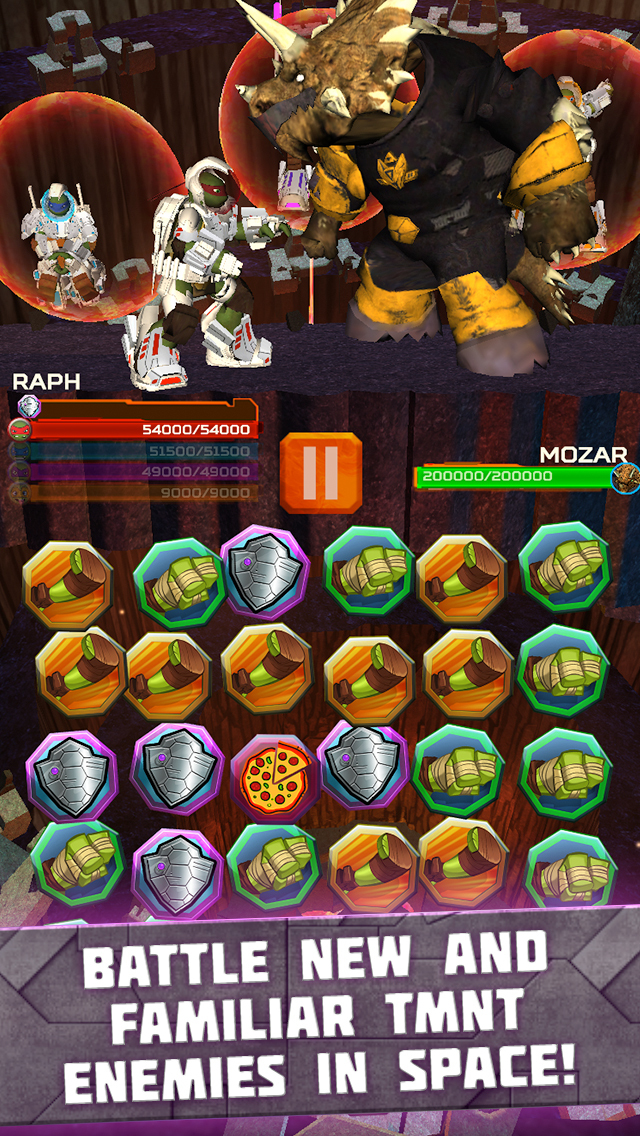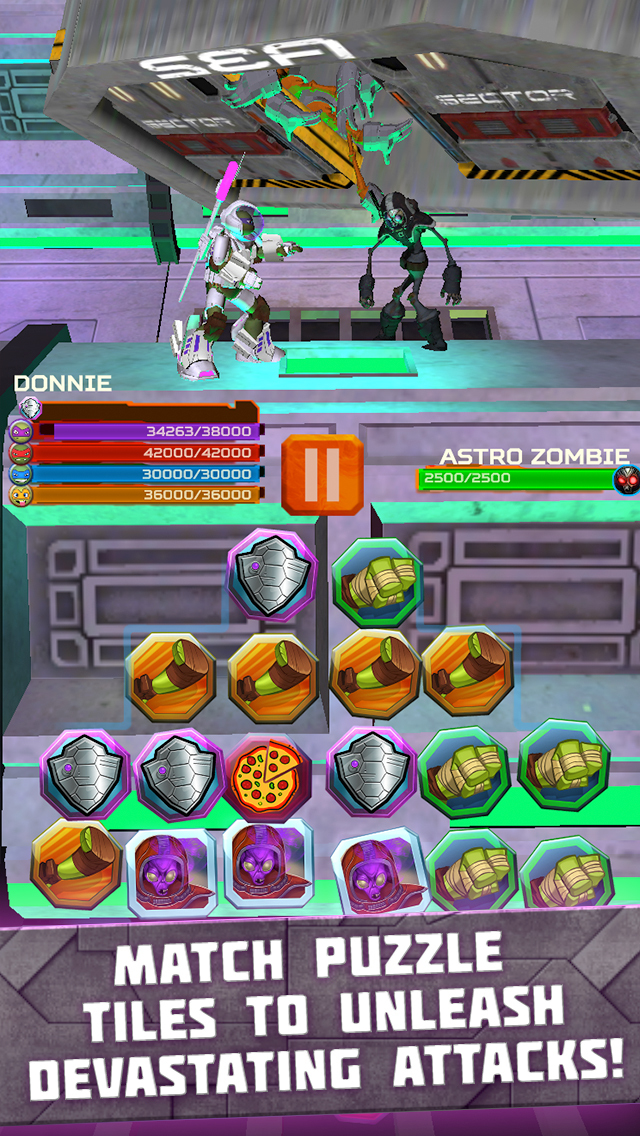 iTunes Description
The Triceratons have destroyed present day Earth! Help the Teenage Mutant Ninja Turtles travel back in time, battle alien space creatures from beyond the known Universe and save Earth in this furiously-fast puzzle fighter game for iPhone, iPad, and iPod touch!
Forum Thread: TMNT Battle Match – Ninja Turtles Matching Game (by Nickelodeon)
---
Toadled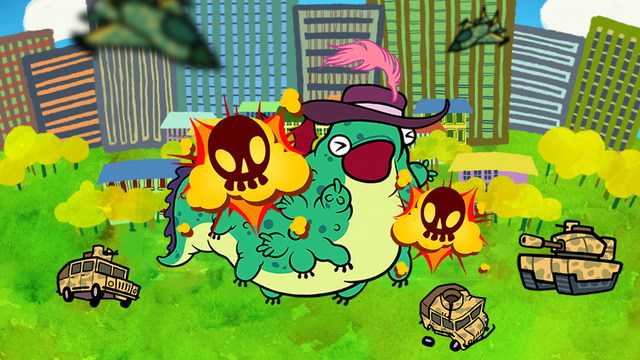 iTunes Description
A seemingly normal afternoon turns into an apoplectic day when one tiny toad gains the ability to grow more and more with each thing he eats…

He is on a quest to consume the entire universe in this fast paced addictive simple game. Only time will tell what he will become..

Easy to get into, difficult to master; this is one game you won't be able to put down!
Forum Thread: Toadled (By Playometry LLC)
---
The Walls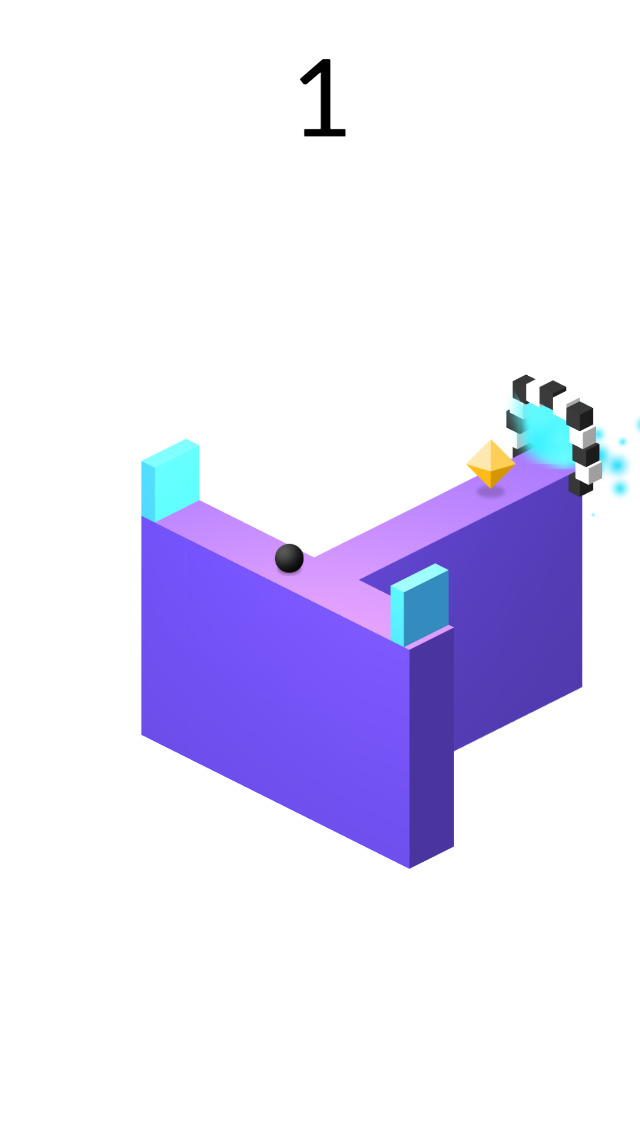 iTunes Description
Bounce between the walls and follow the path until you reach the exit of each level!

Just tap the screen at the right moment to move the ball on the next path. Collect gems to unlock new balls and try not to fall off the edges!

How far can you go?
Forum Thread: The Walls (by Ketchapp)
---