Our Patreon is doing great, TouchArcade Deals is super popular, and today we're adding a third option for people to support the site while getting something (in this case, cold hard cash) in return: TouchArcade Device Buybacks! We've partnered up with the guys at MyPhones Unlimited, who much like us are a super small and scrappy outfit, to give people an easy way to turn that stack of old iPads and iPhones into money. Since it's a tiny operation, the overall overhead is way lower, which translates directly into the amount given for each device. If you compare our buyback rates with the other guys you should see us offering more (sometimes just a few dollars, sometimes way more) than the bigger device buyback web sites.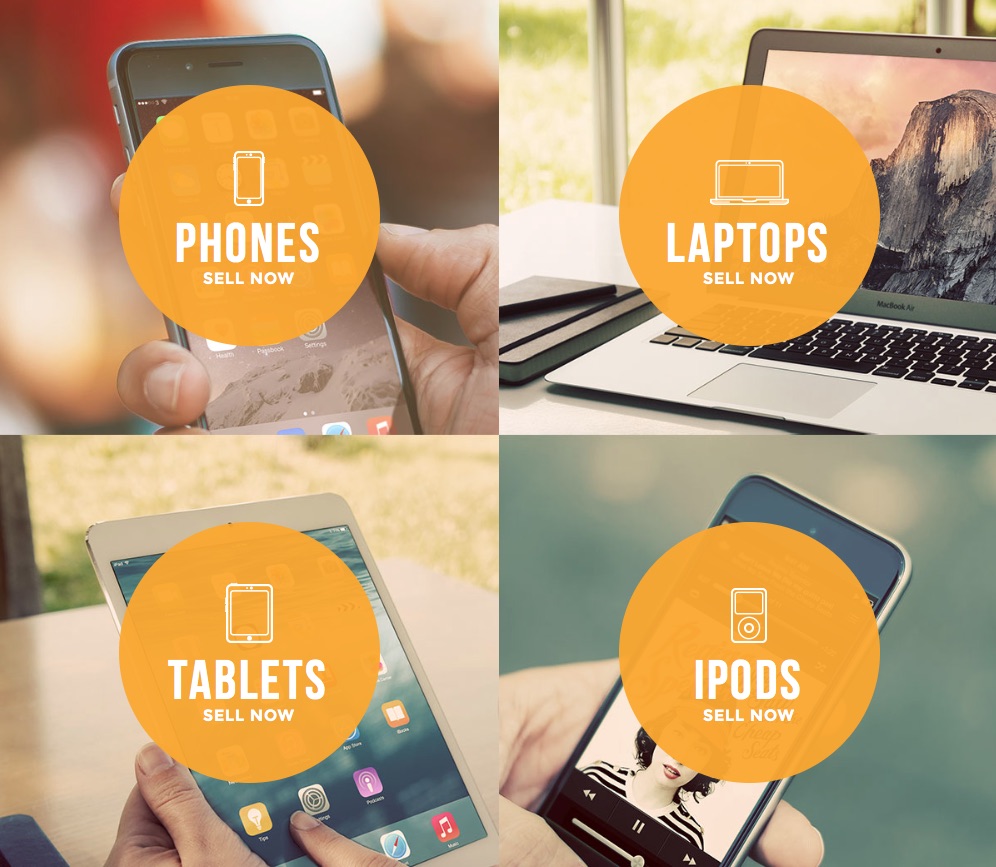 Here's how it works, if you've never done one of these before: You go through our site, and select whatever it is you want to get rid of. You'll get a quote for how much we'll buy it for, and you put in all your information. We'll send out a box with a prepaid shipping label so all you've got to do is put your device in it, tape it up, and ship it off. The dudes at MyPhones Unlimited typically receive devices in three days, they verify the condition, then mail you back a check which you'll similarly receive a few days later.
One thing that we like a lot about their service is their device condition grading makes a lot more sense and feels a ton more honest than the other guys who might offer you an impressive quote for a "mint" iPhone… But (much like selling collectable cards), unless you legit took a brand new iPhone from the box and sent it off, they're always going to find minor surface scratches or other regular wear and tear. It's at this point that your quote gets downgraded to "good" condition, and you can either deal with it or pay to have your phone shipped back. MyPhones Unlimited totally skips this whole racket by just considering all working phones in "good" condition, with plain-English descriptions of what constitutes "minor damage" and their other grades. (And if you've got questions beyond that, you can either shoot 'em an email or call them during business hours at (479) 530-9337.)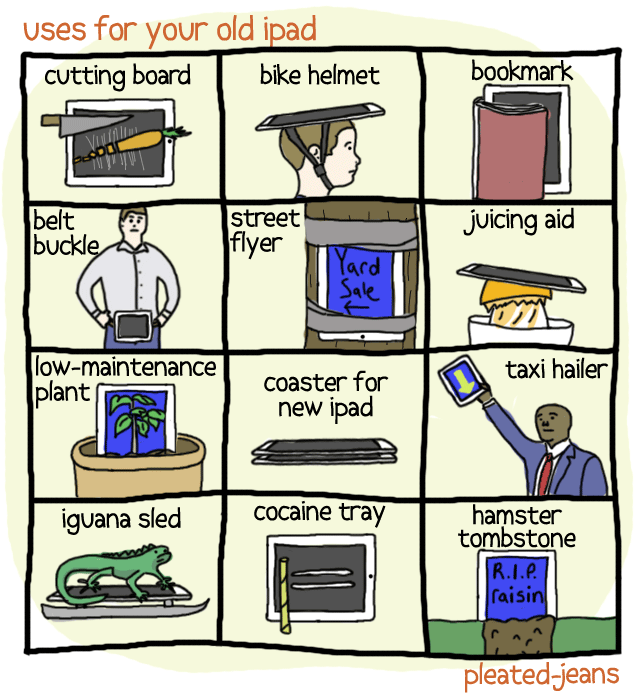 "Uses For Your Old iPad" by Pleated Jeans
We get a small cut of all the devices that get sent in, so it really seems like a win/win all around: You turn devices that are collecting dust into money with barely any effort, and in the process you support all the awesome things that we do here day to day at TouchArcade.