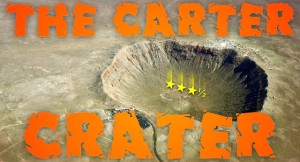 If you've watched TV, especially a network like ESPN recently, you've probably seen ads for a game called Mobile Strike (Free) featuring Arnold Schwarzenegger. Expect to see lots of these, because this is the new game from Machine Zone, aka the developers of Game of War https://itunes.apple.com/us/app/game-of-war-fire-age/id667728512?mt=8. Instead of using buxom women to promote their game, they're going with big, meaty dudes – the Governator is the star of video ads, with beefy football player and human party machine Rob Gronkowski in other ads.
In fact, there's a lot of TV ads for mobile games out there. Clash of Kings (Free) has a campaign going, and we've seen plenty of Clash of Clans (Free) ads too. But I see two problems with the current trend of TV advertising. One is that it's kind of like shouting at the incoming tidal wave of user acquisition costs, because cable-cutting is going to have a huge impact on the TV networks that mobile gaming companies like to advertise with. And two, all this advertising could bring undue attention on their games' business parctices, and have a negative impact on the gaming industry as a whole.
While cable-cutting has been a threat to pay TV, the news that ESPN lost 7 million subscribers should be spine-chilling. Live sports have been the one thing saving big media companies in the rise of Netflix and other cable-cutting measures. Live sports are DVR-proof and very lucrative, because they have fixed production costs and go on for two and a half to three hours at a time, not to mention the studio programming that can be created around them. It's a gold mine. There's a reason why despite MLB losing national TV rleevance, teams are still doing really well: their local TV deals are worth a lot of money because regional sports networks can book in so much programming, that people have a desire to see, that they can use to demand that cable providers offer their channel to as many subscribers as possible, rather than being limited to niche sports tiers.
But if ESPN, the network that's been seemingly invincible while other cable networks fall to Netflix, just revelaed that they're falling prey to cord-cutters, well, that's a big problem.
Now, sports have been a huge driver for mobile gaming advertising. Particularly for games like Clash of Clans (Free) and Game of War https://itunes.apple.com/us/app/game-of-war-fire-age/id667728512?mt=8, which are marketed toward a male audience, live sports have been a key spending point for these companies. There were three mobile games advertisted during the Super Bowl, after all. Part of the reason why these ads are so desirable is because user acquisition costs keep getting more and more expensive over time. So, for many of these raiding-strategy games, if you can target an audience that "delivers more Men 18-34, 18-49 and 25-54 who are in upscale households ($100,000+) than any other cable
network" as according to a Prime Media Productions report, and is mostly male and in the hard-to-reach 18-49 demographic, well why not go after them?
Now, while ESPN could be fine, where the subscribers they're losing aren't watching ESPN anyway, no business likes losing 7 million people who are paying the approximate $6 per month to access your services. And that's not including fees for other ESPN channels that they might be sucscribing to. Viewership might not suffer necessarily in the short-term, but ad rates might go up to compensate for the loss of subscriber revenue. And it could lead to ESPN putting on less programming, such as replacing some live events with cheaper studio programming or reruns that would draw fewer poeple but offset the decreased revenue they're making. The ultimate point is that mobile games would have less reason to advertise on TV if it offered fewer viewers and/or less effectiveness.
And remember why they're going to TV advertising: mobile user acquisition costs are absurdly expensive. And if alternatives to UA are getting shut off – and internet advertising on enthusiast sites is a concern thanks to ad blocking – then that only makes mobile UA more expensive. And while the big kahunas might have the money to pay for UA, it means that for anyone looking to dethrone King and Supercell, well, you're going to need an even bigger investment war chest to get users. And that likely comes at a smaller reward for the makers of the games. It all seems unworkable in the long-term. Perhaps smaller developers working in free-to-play would benefit, because there would be more companies wanting to spend money on ad supply, which would essentially help subsidize their games, but how are they going to get users? User acquisition might get so expensive that it proves to be not worth it for many companies interested in making games, and mobile could stagnate because of it, at least at high levels of the industry.
But the other concern all this TV advertising has is that of regulatory attention. If you haven't been following the daily fantasy industry, there's a lot of regulatory pressure on them – Nevada of all states outlawed it until sites like FanDuel and DraftKings are regulated, and New York has shut down their paid services in the state until further notice or resolved in the courts, due to concerns over them being gambling.
Where this all ties in with mobile games and TV advertising is that DraftKings and FanDuel, flush with investment cash, have spent 2015 on a marketing blitz across the MLB, NBA, and NFL in particular. It's impossible to escape daily fantasy advertising if you're a sports fan. And it's not hard to see where the constant advertising helped bring the attention of these services to legislators and other regulators. And even the excessive advertising might have been a problem. After all, if people get tired of hearing about you, and you have a questionable business model, all sorts of parties might be interested in finding soem way to stop it…
Now imagine if people this holiday season see one too many Mobile Strike ads. They can't handle hearing the Governator say "The best defense…is defense," and catch on that "build walls twice as high as you need" is code for "spend more money in our game." And it's not like free-to-play games haven't had their legal and regulatory issues in the past, such as calling them "free", and especially with gacha systems in Japan. All it would take would be one well-timed lawsuit, one aggrieved politician a bit too aware of these games, and an entire industry could find itself on blast at some point.
To be honest, while I would like to see some consumer-unfriendly things like gacha systems not being used by the industry, I could see where regulation would go too far to restrict mobile games. But how do you draw a line between something like Crossy Road (Free) with a character lottery and a social RPG with a sketchy gacha system that's tilted against the player's best interests? There's a lot that could restrict game design in unintended ways that you wouldn't really want. In my estimation, it's better to direct an industry to regulate itself than to hope laws will, so that benign things aren't suddenly restricted.
But all this advertising could shine a light on these games that could be too much of a problem for developers.