Old-school beat 'em ups are one of my favorite genres in general but also one of my favorites on iOS. They're typically button mashy and don't require a ton of precision or quick maneuvering, which makes them a nice fit for virtual controls on a touchscreen. Solo developer Rohan Narang, who you may know from the charming Gameboy-inspired one-touch platformer Jack N' Jill (Free). His latest project is similarly Gameboy-inspired but definitely a notch up in terms of visuals. It's called Squareboy vs Bullies and it's an old-school brawler about a young boy fighting back across 13 levels against the gang of bullies that are picking on him. Check out the trailer.
Narang says he isn't trying to reinvent the wheel with Squareboy vs Bullies, but wanted to offer a fun and challenging homage to the classic genre. As the name alludes to, the characters in Squareboy vs Bullies are all rather, uh, square, and you might have noticed that the game screen is pretty square as well. There's a reason for this. Squareboy vs Bullies will support both landscape and portrait orientations, with a faux handheld game system overlay filling in the extra space. Here's the landscape version.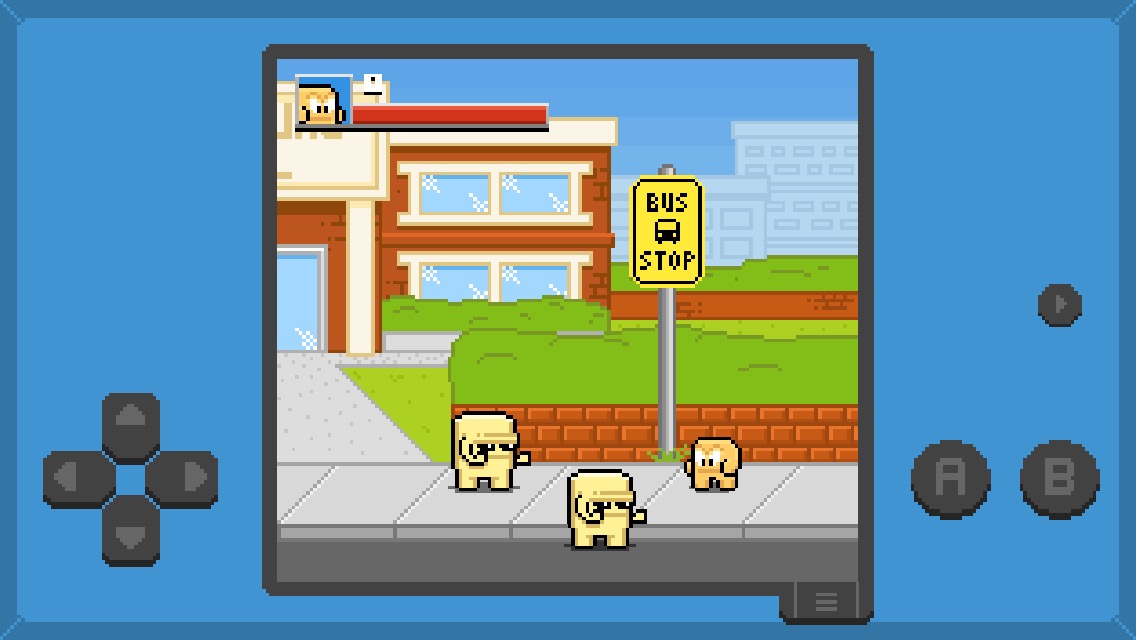 Squareboy vs Bullies is waiting for review with Apple right now, and with any luck should arrive the first or second week of December. It'll be free to download and ad-supported with a 99¢ in-app purchase to disable ads.