One of my daily go-to games, True Skate ($1.99) from developer True Axis, continues to add new content and features more than 3 years after its original release. First up on the new content side of things is the "Mondo Ramp" which is a massive ramp structure not totally dissimilar to the MegaRamp used by Danny Way to launch over the Great Wall of China a decade ago and has made its way into regular contests and skateparks in the years since. If you aren't familiar, it's a massive roll-in ramp that leads to two separate launch ramps–one further out than the other for two different length gaps. From those gaps you'll land in another massive roll-in ramp that leads up to an even more massive quarter-pipe. Oh and there's a rail in between the two launch ramps because why not!? Here's a bunch of screens and a quick clip of the new Mondo Ramp.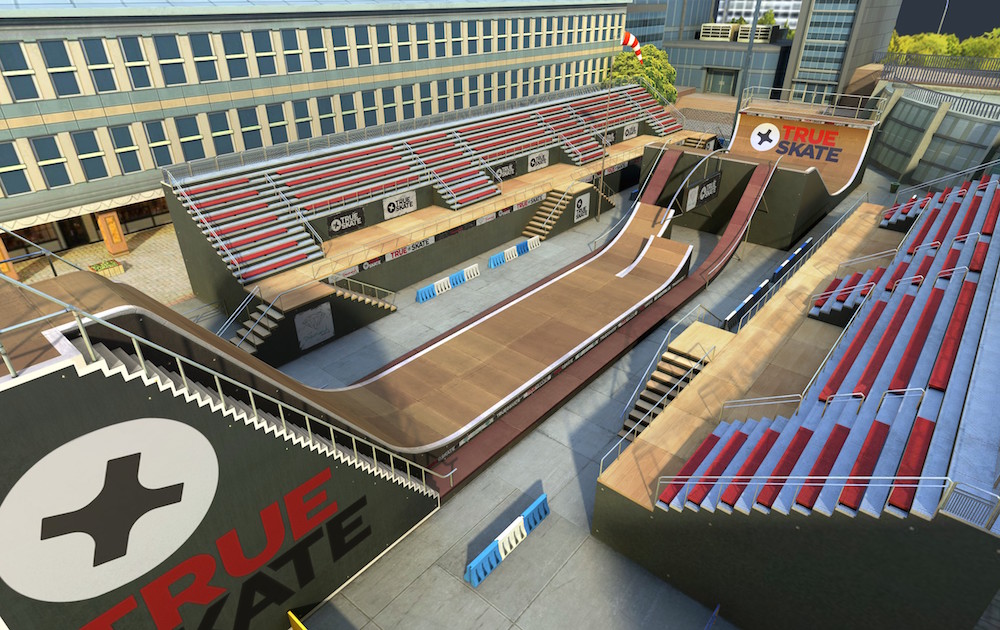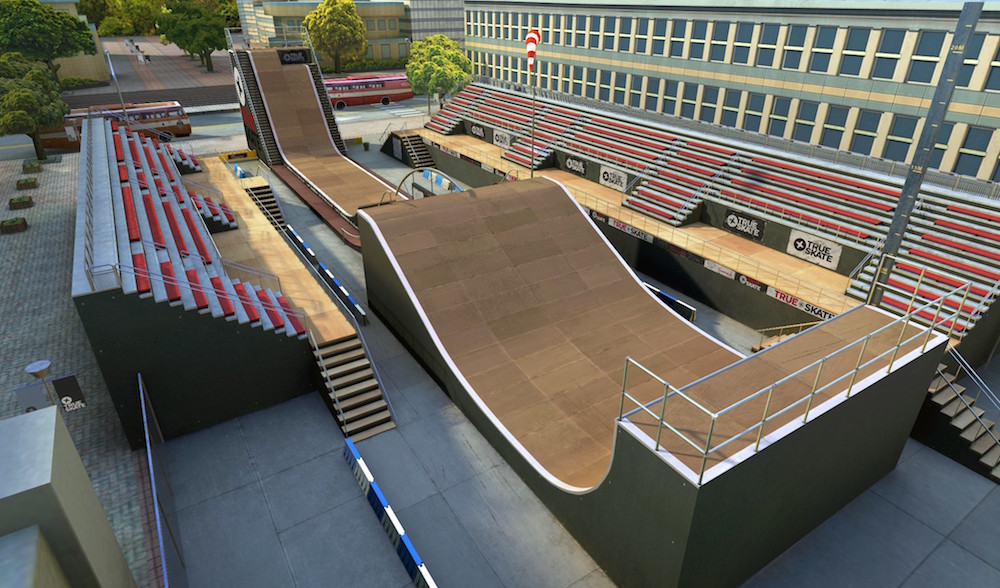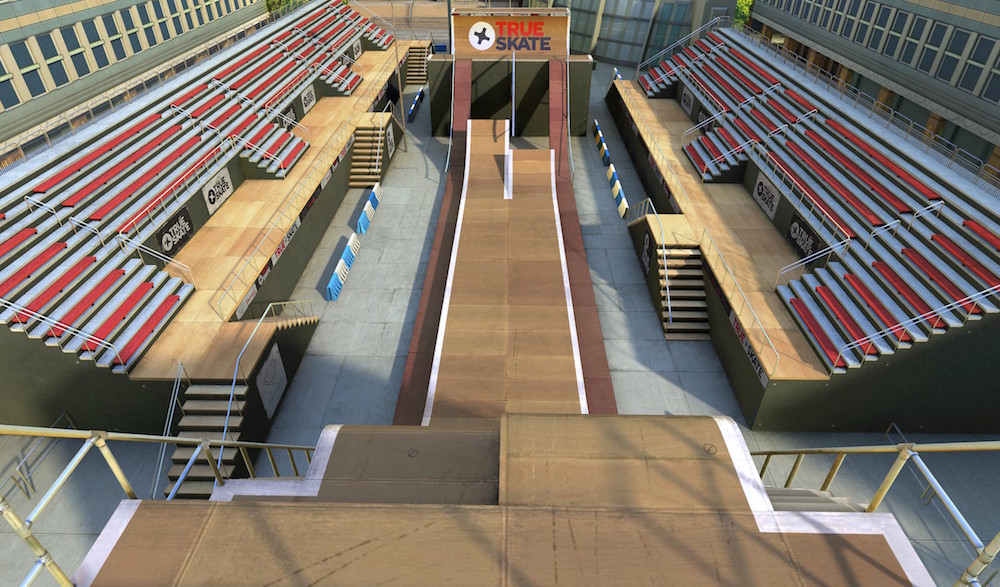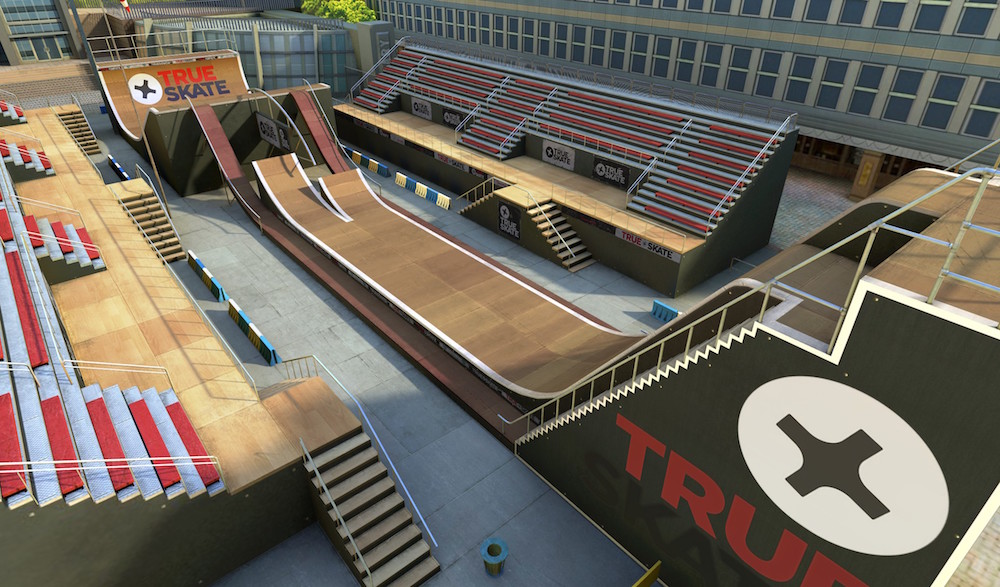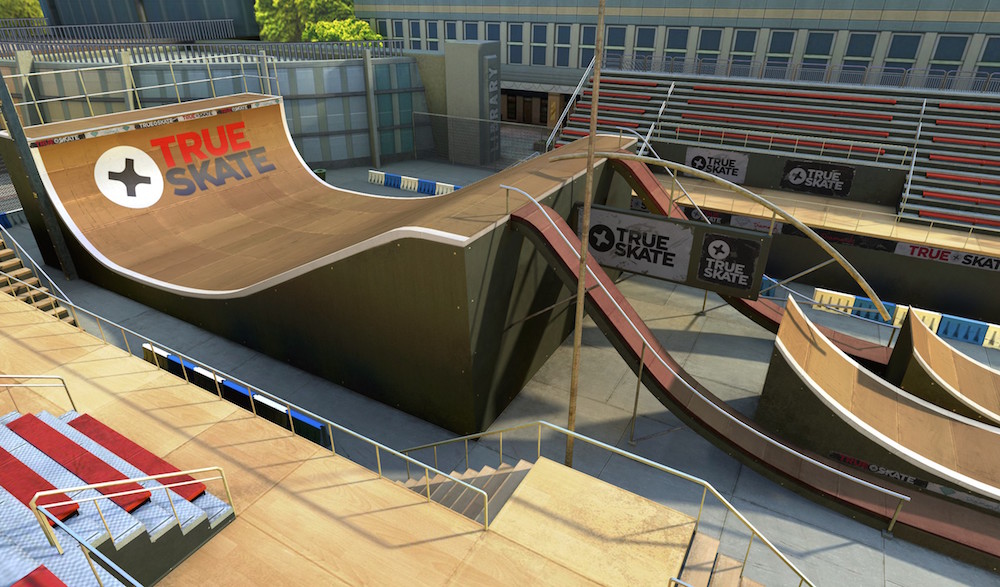 Getting new levels is always cool, and the Mondo Ramp looks awesome. However, one extra tidbit of information sent over by True Axis has me really excited. They say they're planning on integrating the 3D Touch of the new iPhone 6s models into True Skate for ollie and manual purposes. They don't go into a lot of detail on how exactly this will work, but I'd guess a lighter press will be used to hold a manual and a deep press and release will be used for ollies. Warhammer: Freeblade (Free) and AG Drive ($2.99) are the games that made me really think 3D Touch could be a major upgrade for touchscreen gaming, and this too sounds like it'll be a perfect fit for the type of game that True Skate is.
I'm excited to see exactly how this all works when the new True Skate update arrives on iOS in the next day or two. As an added bonus, all skatepark bundles will be 50% off once the update hits, so if you're missing out on some of the DLC levels this might be a good time to get caught up.