Last year we posted about the odd popularity of Noodlecake's Flappy Golf (Free), particularly with it surging in popularity specifically during the school day. This lead to what seemed like pretty solid theories that the game was just an absolute hit with school kids. Well, Ryan "Ryan Noodlecake" Holowaty hit me up this morning with even more graphs showing Flappy Golf, which was basically dead during the summer, spring back to life as the school year starts again.
Per these charts, the boys from up north at Noodlecake are wondering if that they're seeing is massive amounts of kids using the school iPads to download and play Flappy Golf. Here's their rankings on the iPad games chart: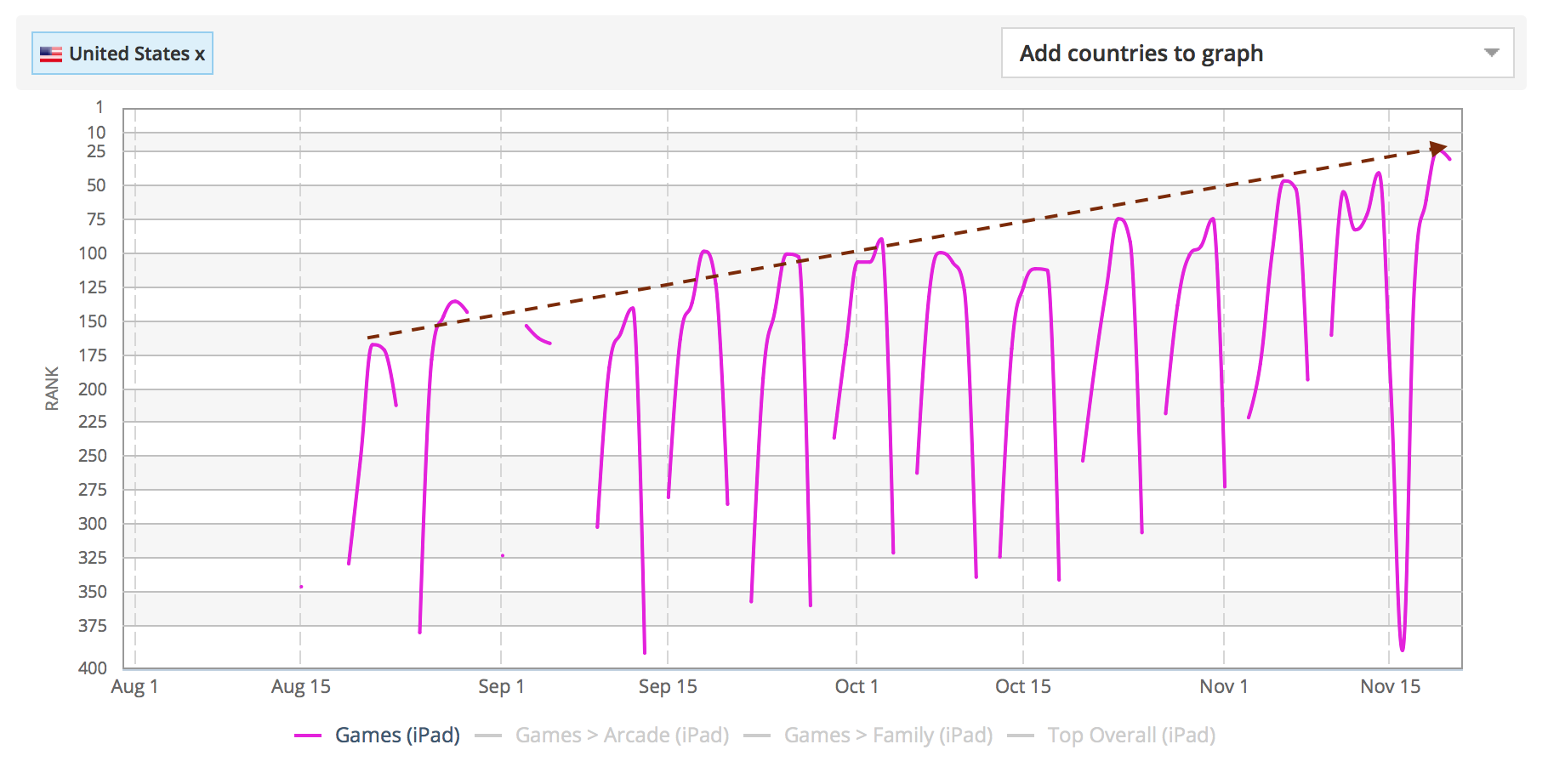 Similarly, they're seeing massive dropoffs over the weekend, presumably as kids aren't able to take the iPads with them (or if they are, they're not playing Flappy Golf).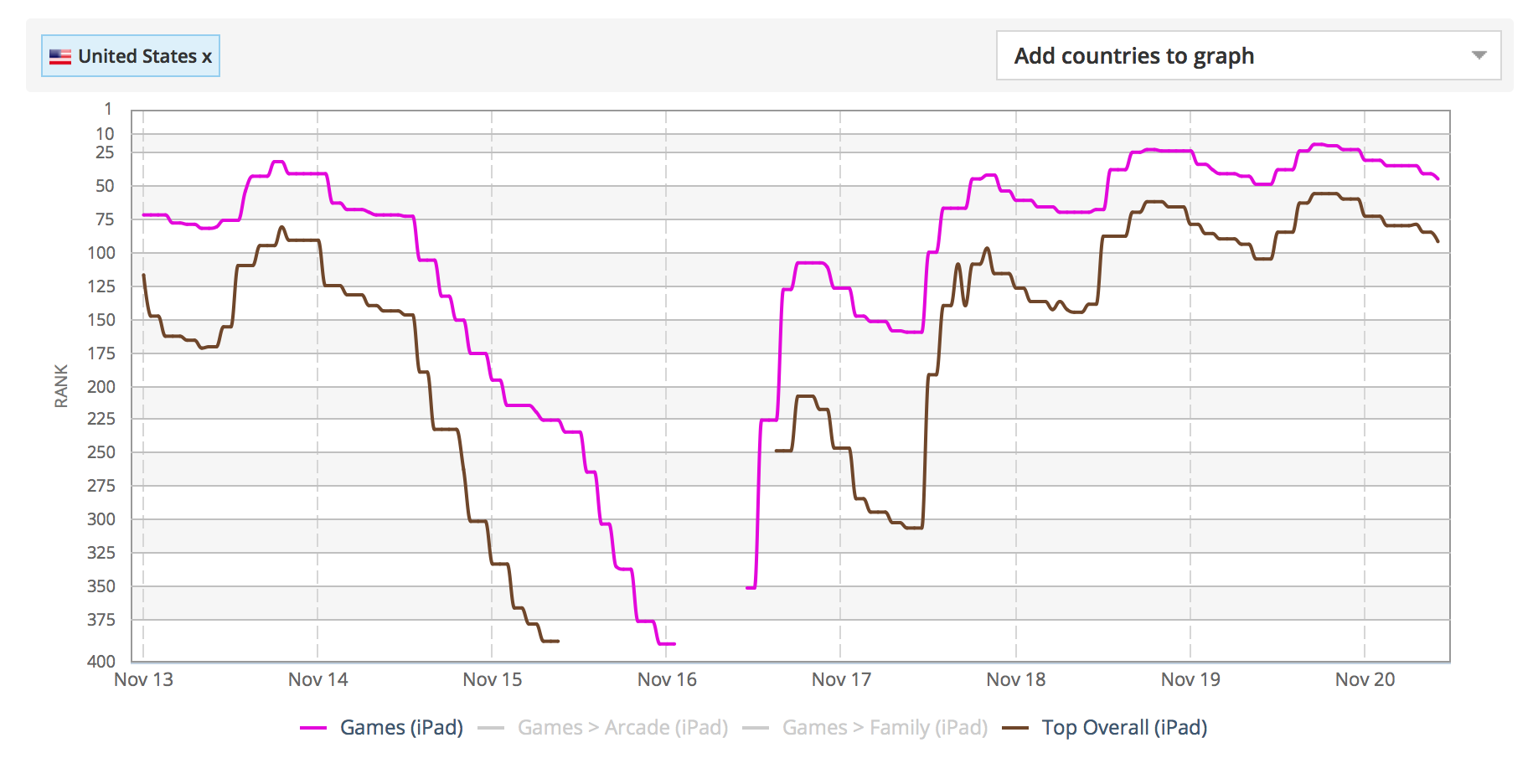 It's awesome for Noodlecake, and totally crazy to look at from onlookers trying to figure out the secret sauce of the App Store. Again, Flappy Golf was totally dead over the summer, and with no marketing or anything no Noodlecake's part it just shot back up to #19 on the iPad games chart as the school year started. It's crazy that the trend is so obvious in the graphs too.
Makes you wonder what kind of traction they'd get if they did an update that did leagues and tournaments for individual schools. Anyway, if you haven't tried Flappy Golf yet, you really should. It's the surprisingly fun offspring of Super Stickman Golf 2 ($0.99) and Flappy Bird. Also, it's arguably the most worthwhile thing that came out of the whole Flappy phenomenon, so there's that.