Well, we had a hunch something Hearthstone (Free) related was going to be announced at BlizzCon 2015, and we just got it. Blizzard has just announced a new Hearthstone Adventure, The Adventure is called The League of Explorers and it will feel different from older ones. It has an Indiana Jones-like theme and it looks awesome! It will be coming this THURSDAY!!!!! Okay, let me take a breath now and give you more details. This Adventure is a mix of memorable locations from Warcraft and exciting new locations to battle through. The Adventure contains 4 wings packed with bosses, puzzling traps, and ancient mysteries, and you'll have to face many perils in hopes of discovering lost artifacts that will lead you closer to a relic of immense power.
The four wings are Temple of Orsis, Uldaman, Stranglethorn Jungle, and the Hall of Explorers. When you overcome a boss or an encounter for the first time, you'll earn brand new cards (like in every Adventure). When you defeat all the challenges in a wing for the first time, you'll get that wing's Legendary card. The Adventure will also have nine class challenges where you get a pre-built deck that you use to defeat the boss.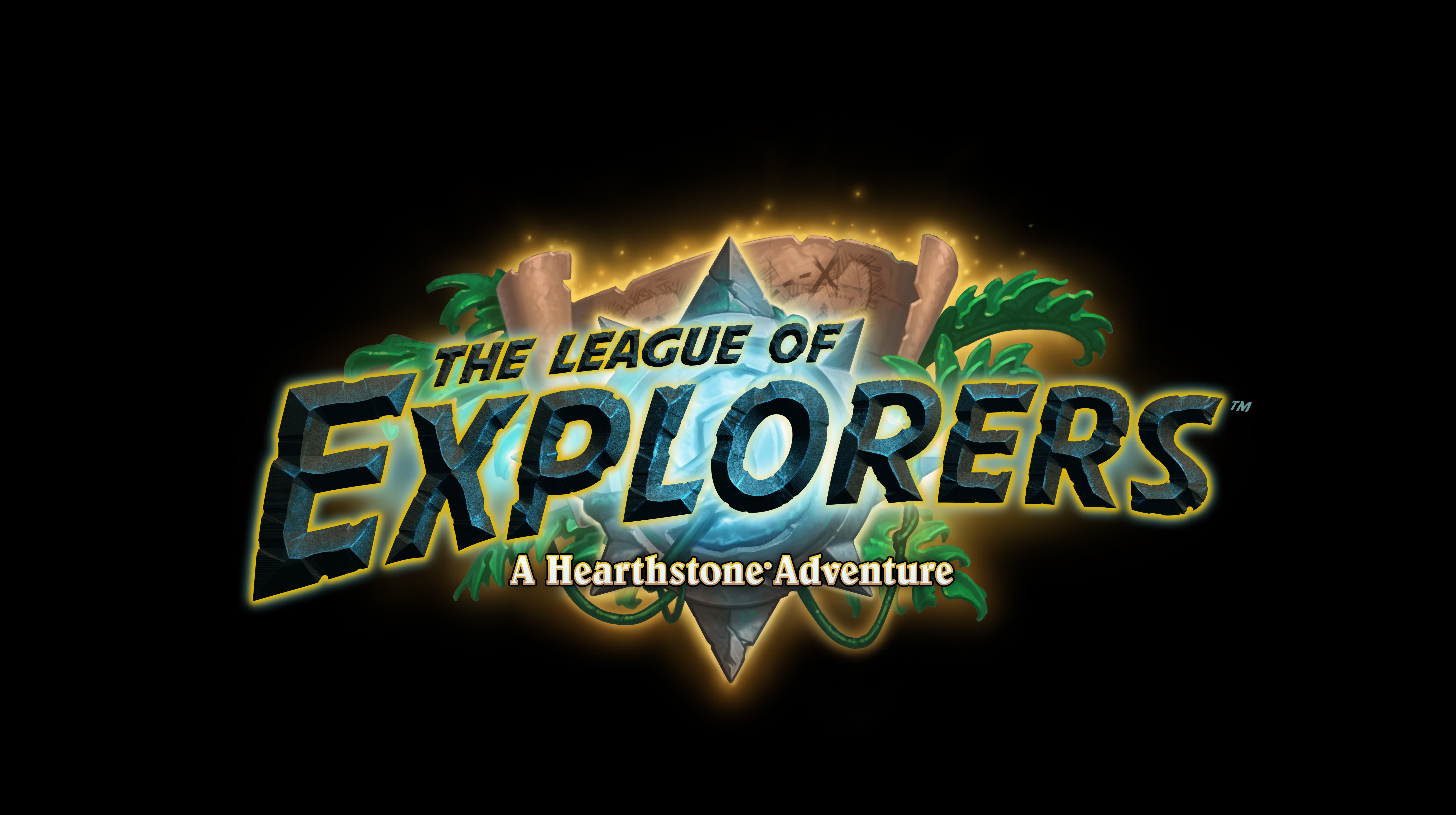 As with every Adventure, we'll get new game boards, and these ones look really cool and quite different from the existing ones, which I'm happy about. In this Adventure, you'll make friends with dwarven historian Brann Bronzebeard and the other members of The League of Explorers, Elise Starseeker, Reno Jackson, and Sir Finley Mrrgglton. The League will also introduce a new keyword, Discover!. This keyword will let you 'dig' for cards and find the one you need the most. According to the developers, we get more cards than previous Adventures (45 cards) but since there are only 4 wings (Blackrock Mountain Adventure had 5), you'll have to defeat fewer bosses to get them. The Adventure can be purchased in full for $19.99, one location at a time for 700 gold or $6.99 each, or in discounted bundles based on the number of individual locations already purchased. Keep your eyes on this page for more updates soon.