If you've been following World of Tanks: Blitz (Free) news, you'll know that the 2.3 Update was supposed to hit this week. Due to some unforseen circumstances (probably ran out of tank oil or something), the update has been pushed back to next week. Still, we have the information about the update as well as a video preview of the new map, Canal. So, let's start with the new map. Canal is based on northern Russia and features rolling hills, industrial facilities, and canals. The Canal splits the map, which should make for some fun fights over controlling crossings. The map also has changeable weather and thick mud, which I'm very curious to see how it wlll play out. I would like to see fully changing weather in all of WOT Blitz maps because it adds an element of randomness that could help turn battles around. Fog, thick snow, rain, bring it on.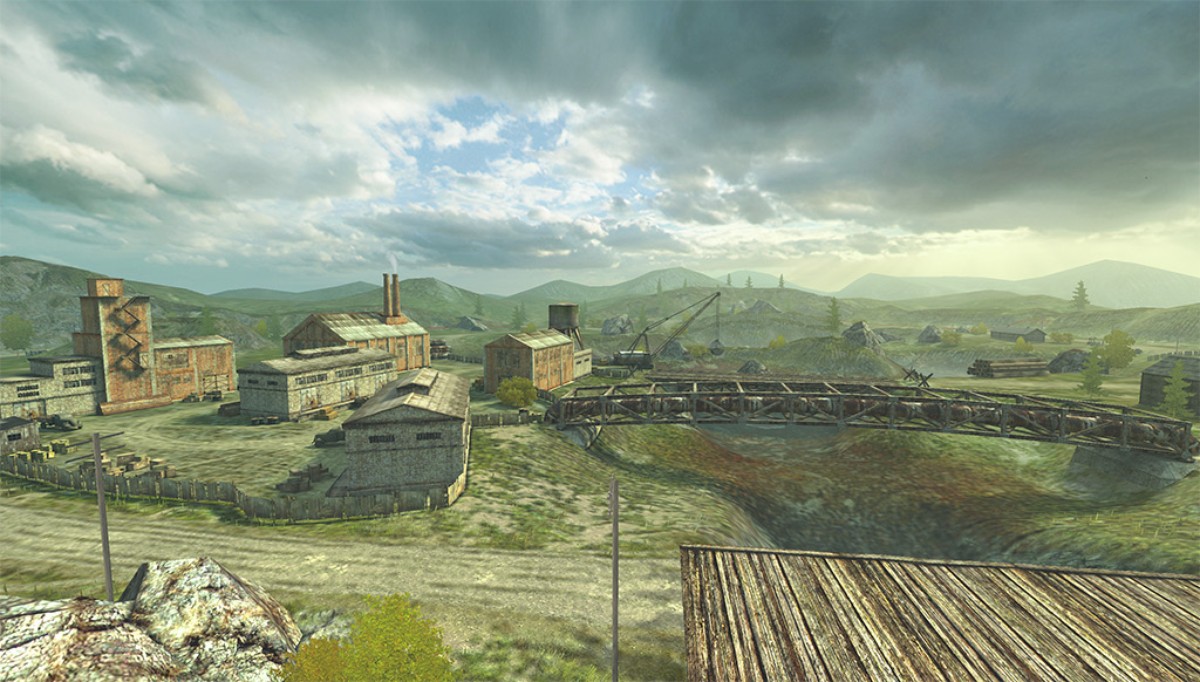 More importantly for my style of tanking, I'm glad this is a large map as it should make for some strategic play. While I know the developers went with small maps to help keep matches to a minimum, I miss the tactical maneuvers of the game's PC sibling. The other major additions are to the Clans feature, which is slowly getting more fleshed out. Players looking to join a Clan will now see a custom list of Clans, the top three Clan members in battles per day, win ration, and average damage, will be displayed on the Clan's profile, and Clan chat functionality has been improved.
Update 2.3 will also see the traditional version of Rockfield map restored, plenty of mission changes, and the usual bug fixes. Finally, as is always the case, Wargaming.net will offer two days of Premium time to everyone who plays at least one battle between November 14, 08:00 PT and November 15, 08:00 PT. There's your chance to help the grind. If you want to check out the full changelog, go here.