A couple of weeks back, we told you about the level creation contest developer Raresloth was holding for their wonderful puzzle platformer Furdemption (Free), and this past Friday the winners of that contest were announced. Receiving the grand prize of a $25 iTunes gift card is the level "Just Dodge" created by Makoto. In 2nd place is "A fast shove" created by Snowblzr, who will receive $15 in iTunes credit. Finally in 3rd place and taking home $10 in iTunes credit is "Destroy" by Compakeo. Here's a video showcasing the top three winning levels, check 'em out!
In addition to the three prize winners, RareSloth also gave honorable mention to the following levels: "Captain Bunny" by Makoto, "Perpetual motion" by AberPolaris, "The case" by Belly, "Two boxes" by Matt33, "There & Back" by AberPolaris, and "Royal Bunny" by Belly. It's never easy judging a contest like this, and indeed RareSloth had this to say in our forums: "Over 150 levels were entered into the contest. Picking only three winners was not an easy task as there were so many creative and fun levels to choose from. Thank you everyone for participating!" Congratulations to all the winners!
Now is the part of this news post where I hit you with a double whammy of good news and bad news. Let's start with the bad news first. The upcoming level editor that was the basis of this contest and was originally planned to be released by the end of November has been postponed indefinitely. But the reason for its postponement is actually the good news, and that good news is that RareSloth has announced a sequel to Furdemption! Holy crap! From RareSloth's blog: "The rabbit has finally escaped Hell and has returned to the motherland… But the land is troubled. Hell's influence has spilled into the forest lands and your massive intellect is the only means to push Hell back in its place." Here is an early concept image of what the new environments in the Furdemption sequel may look like.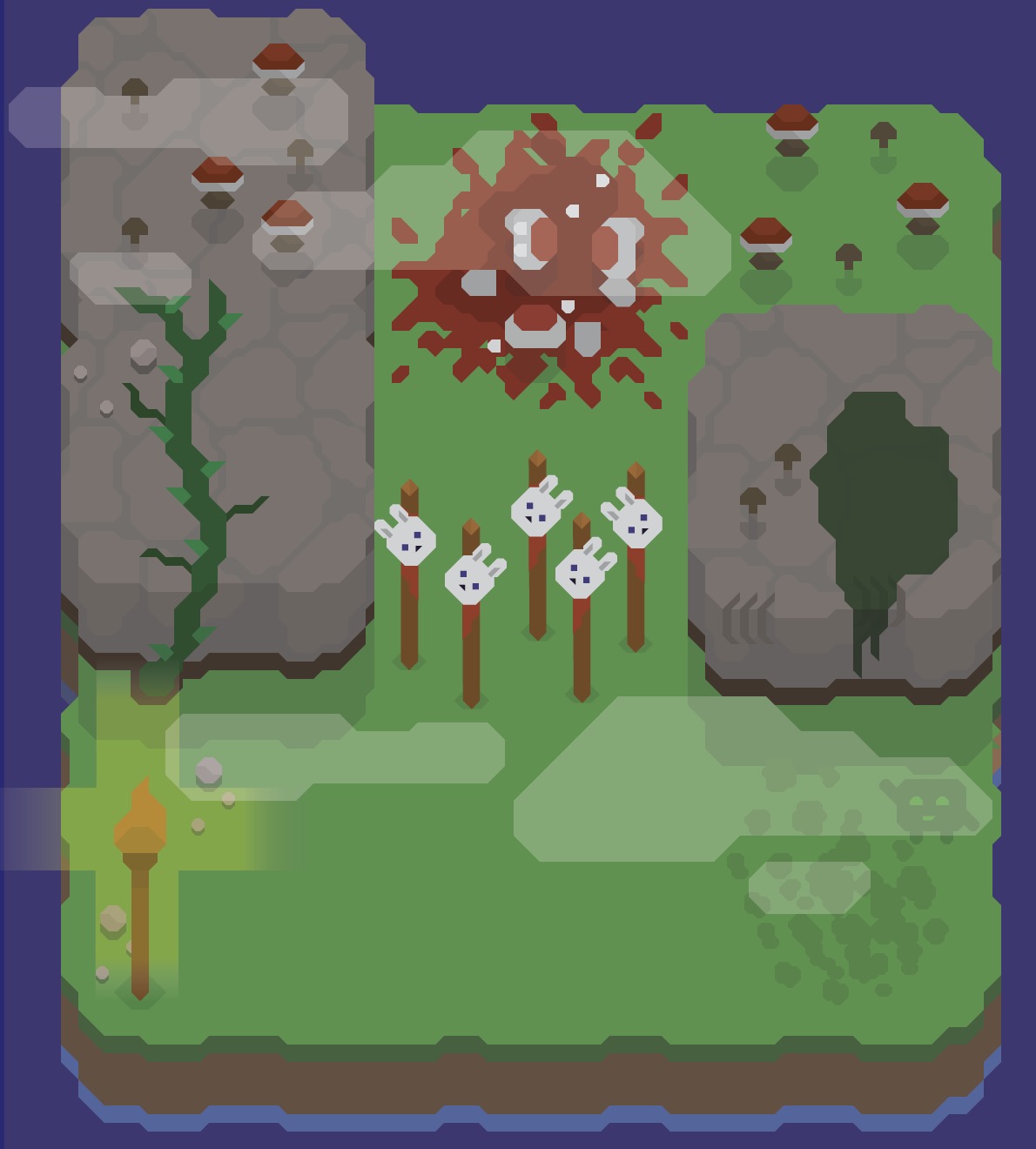 The sequel is planned for "early 2016" and RareSloth promises to share tidbits of info about it on their Twitter. In regards to the level editor being shelved, the developers explain in that same blog post that the level editor experience simply wasn't complete and that as a small studio they realized they wouldn't be prepared for the "flood of mass consumption that we will face with a public release." It's true, user created content isn't an easy task to handle, and it can be a disaster if you're not properly equipped to handle it.
It's not all bad news though, as RareSloth will continue to add to and update the level editor for the current beta testers and you can still sign up for their mailing list in order to get access to the beta yourself (space permitting, that is). There's even a good chance that some of the better levels will make it into Furdemption's sequel, and it sounds like a public release of the level editor isn't completely off the table, just not in their current plans anymore.
Expect to hear more on the Furdemption sequel in the weeks and months to come, and if you still somehow haven't picked up the original, what are you even waiting for?