Just under a year ago, indie developer 4Hands Games released Swords Of Anima ($2.99), a reasonably good take on Japanese-style strategy RPGs like Fire Emblem. When I played it for TouchArcade's review, I found it to be a pretty solid game with surprisingly good production values relative to the size of its developer, but felt it had some pacing issues with its story and was somewhat lacking in challenge. 4Hands addressed those complaints soon after release, adding an extra difficulty setting and smoothing out the story flow a bit. It looks like they weren't quite finished with the game yet, however, as Swords Of Anima has just received a free update with some significant new content.
The update adds a full new campaign with four new maps, five new enemy types, and new story content covering what happened to Savior Rex Squad after the game ended. There are new cutscenes, art, and music to go with it all, so 4Hands certainly didn't do a half-job here. While they were in there adding new things, they also saw fit to adjust the tutorial and make a few bug fixes that had been lingering for a while. If you enjoyed the original version's content, you really can't go wrong here, especially since they're not charging anything for it.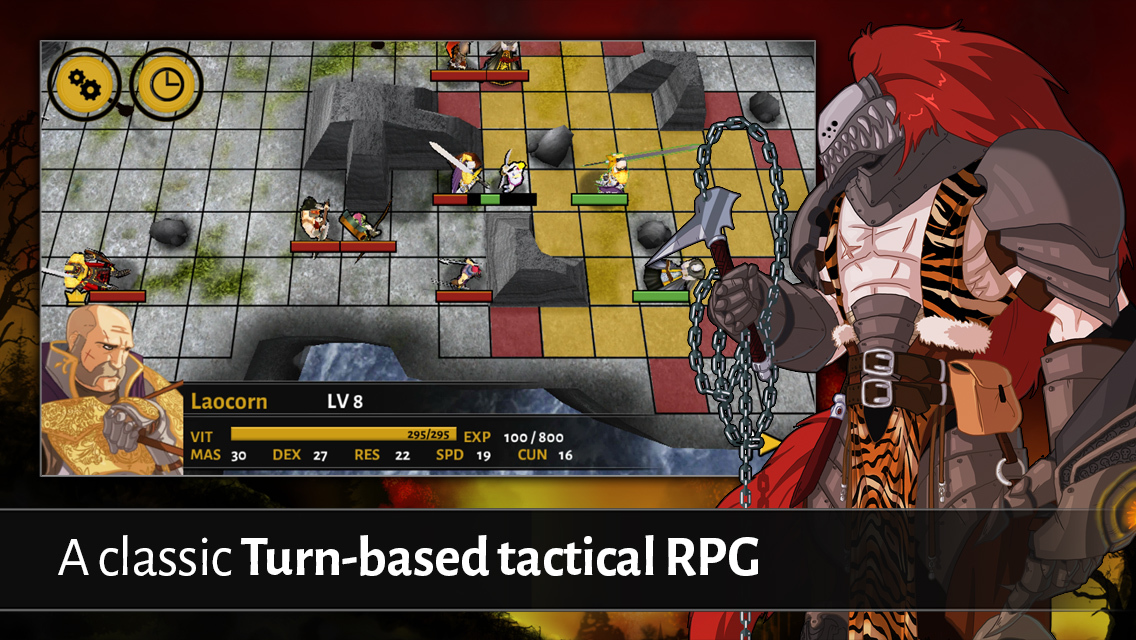 If you enjoy strategy RPGs and were waffling on picking up Swords Of Anima before, you might want to look into it now. The first update improved the game a fair bit by adding some needed bite for experienced players, and this new content is icing on the cake. For the price, it's one of the better values in this genre on iOS, and it's still completely IAP-free.