Yesterday we posted about Activision's Guitar Hero Live (Free). If you missed that post, here's the gist- The new Guitar Hero has been released on not only consoles, but also iOS. It's the real deal, full Guitar Hero Live experience, complete with an iOS version of the Guitar Hero guitar. It sets a really cool precedence, as it's supremely rad to be getting "real" console games on the same date as the full console release. Guitar Hero Live seemed easy to get behind, as aside from the requisite beyond ridiculous iOS pricing complaints, the general vibe towards the game seemed universally positive.
With that in mind, we were supremely stoked to receive our Guitar Hero Live demo kits today. As far as what's in the box for the iOS version, it's pretty basic- You get the body of the guitar, the neck that snaps in, a strap, a pair of AA batteries, and a piece of paper that basically tells you to go download the game from the App Store. I already did that, so a few moments later I was ready to rock in Guitar Hero Live… Or so I thought.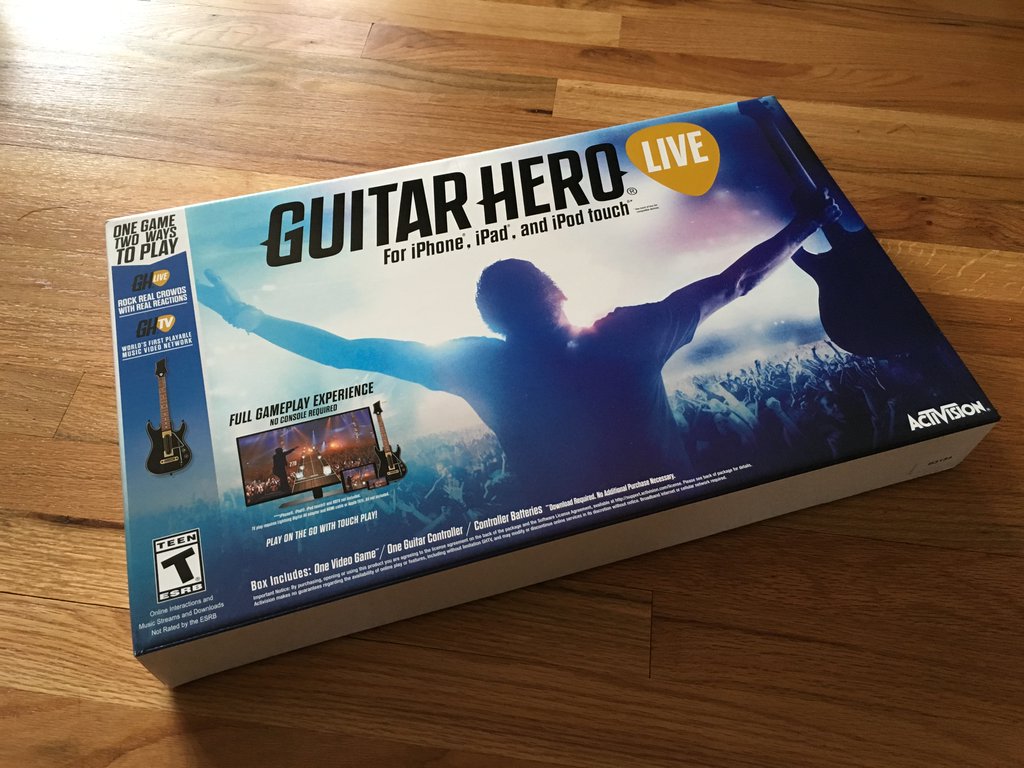 Problem is, there's a bug with the game right now that prevents you from playing it at all once you connect the guitar. I was hoping I was experiencing an isolated issue with my iPhone running iOS 9.1, so I tried it on my iPad running iOS 9.0.2. Still no dice. I dug up some old devices running a variety of different versions of iOS going all the way back to 8.1 and nothing works. Then our own Nathan Reinauer gut his guitar and experienced the same problems. That seemed extra weird, but when our community members started posting about the exact same issue, it felt worth highlighting here.
What seems to be happening is you connect the guitar, the game recognizes it, and restarts into the "full" version of the game. From there, it tries to connect to Game Center and can't. Guitar Hero Live requires Game Center to play, so, when you can't connect to Game Center it just sort of sits there. I'm working with Activision to try and figure out what's going on, but haven't heard anything conclusive yet. Considering the game just launched, I expect we'll see a speedy update that fixes things. However, in the meantime, it might be worth holding off on buying the iOS Guitar Hero Live guitar until that happens.
We're going to follow this pretty closely, so keep your eyes on TouchArcade for updates. In the meantime, try not to overdose on schadenfreude in the comments.