Hello everyone, and welcome to the week! It's time once again for our look back at the noteworthy updates of the last seven days. A few really surprising updates came down the turnpike this week, along with some better-late-than-never fixes to some recent buggy releases. Of course, you can keep an eye out for updates yourself using AppShopper Social (Free), the watchlist in the TouchArcade App (Free), or by participating in the TouchArcade forums, but this weekly summary is here to fill in the things you might have missed. Let's dig in!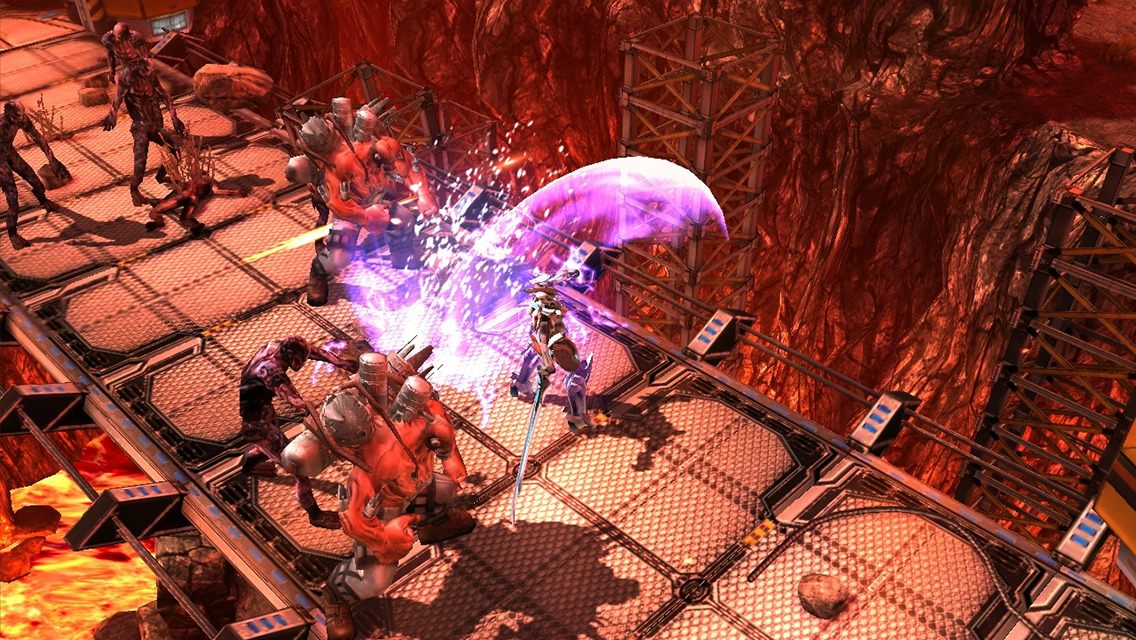 Implosion - Never Lose Hope, $1.99 To be honest, I wasn't really expecting more content for Implosion. It's more than worth the price of admission as is. But I certainly won't say no to more, so I'm happy to see three new challenge missions and a boss rush mode added to the game. There are also some powerful new XADAs to deal with which should help mix things up a little. For those keeping track at home, this one is still on my top games of 2015 list. Check it out if you haven't already!
Sword & Dragon, Free An interesting fantasy-based spin on sliding tile puzzles like Threes, Sword & Dragon adds slightly more complex rules that has you carefully positioning sword tiles to hit dragon tiles, while keeping heart tiles away from said dragons. Oddly, its primary gameplay mode is level-based, but with this new update, there's finally an endless mode. What's more, there are new magic abilities that you can use in that mode, allowing you to attack in various directions to quickly clear the board. It's pretty fun!
Cavern, $2.99 Say what? An update for Cavern? Well, that's just awesome, isn't it? There is a whole lot of new stuff to check out in this major update, including better movement controls, improved visibility calculations, new sound effects, a new UI, and a tutorial for those who are new to the game. It's pretty great to see apps from the early days of the App Store still alive and kicking.
Angry Birds Rio, Free Remember when the wackiest Angry Birds mash-up was with the already-forgotten movie Rio? I mean, that seemed odd at the time, but at least it's all birds. Anyway, this update adds a new episode with 20 new levels, but there's something a little dodgy going on here. When you clear a level, you either have to wait a set amount of time to take on the next one or pay some coins. Yes, this has been a free app for some time now, and they have to make their money somehow, but I can't imagine anyone waiting 10 minutes between levels in an Angry Birds game.
Wrestle Jump, Free If you are a fan of both wrestling and jumping, then Wrestle Jump has pretty much got to be your thing. The latest version adds a new low gravity mode to the game, along with three new levels, and an improved (read: funnier) wrestling move name generator. All that, and it's ready for iOS 9, to boot.
Shadow Fight 2, Free I'm not sure if you've been waiting for the last battle of Shadow Fight 2, but if you were, this was your lucky week. This latest version adds the final chapter of Act 7 to the game, allowing you to face off against the ultra-powerful Titan in a dramatic climax. Will our hero succeed? Or will Titan finally squash the last resistance to stand in his way? Will anyone find the darned light switch already? The answers to some, but not all, of these questions await!
Edge Of Oblivion: Alpha Squadron 2, Free Another paid game makes the jump to a free-to-try model. Alpha Squadron 2: Edge Of Oblivion is a pretty classy Rogue Squadron-inspired shooter, but it's a tough market out there, I guess. The new version switches the game to a free-to-play model with IAPs to unlock the content. I suppose it's not the worst outcome, and those who previous bought it should be able to hit the restore button to get the full game back, but it's still kind of a sad result.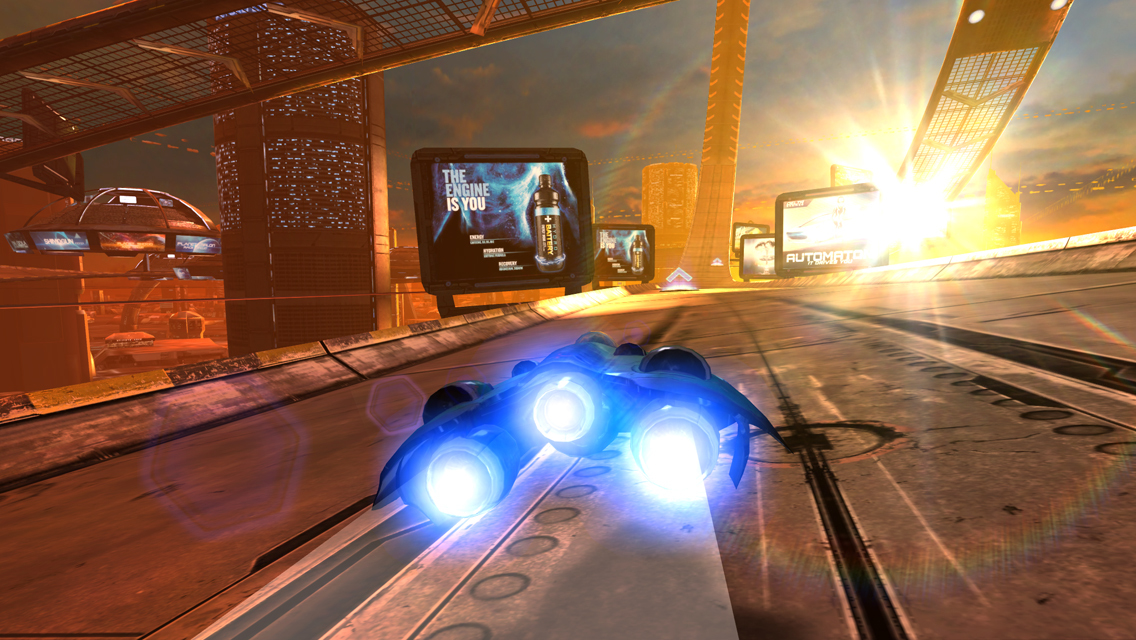 AG Drive, $2.99 Executive decision: I am not going to list every update that is simply adding support for iOS 9. There are just too many. But I do want to highlight the excellent AG Drive because it not only added support for the new OS, it also added support for 3D Touch and improved visuals for those who have picked up one of the new iPhones. Nicely done!
Devastator, $1.99 Devastator is the latest twin-stick shooter from Radiangames, a developer I like so much that I keep all of their apps in their own little folder on my iPhone. That's why it was a bit odd when I finally got my hands on Devastator and things felt a little… off. Well, the developer has been quick to address some of the issues with this update. Hardcore mode is no longer broken, your ship moves a little faster, and there are some new options for adjusting your ship acceleration and virtual stick sensitivity. There are several other fixes and tweaks as well to try to bring this game up to Radiangames's usual standards. Is it there yet? Well, I think it's still far from the best shooter the developer has released, but it's better now than it was.
CSR Classics, Free CSR Classics continues to add to its lineup of vehicles and manufacturers with this latest update, adding Maserati to the action. The 3500 GTi, Sebring, Ghibli One GT, the A6GCS 53, and the Bora Group 4 represent the famous manufacturer quite nicely, I think. Personally, I wish there was a bit more to the actual racing action in these games, but they're obviously doing something right if they've got as many fans as they do.
Subway Surfers, Free I wonder if the Subway Surfers can even remember which day it is, given how much they travel? Well, this time around, they've stopped in Kenya, adding a new surfer to the roster named Zuri. With her come new events and prizes, so get to the tracks and start collecting those shields!
Miner Z, Free Digging and zombies? How do they come up with these ideas? Well, Miner Z has updated with some new incentive to escape the zombie plague underground including two new characters, slightly improved gameplay on newer devices, and the ability to watch ads in exchange for coins, a deal I've heard you Earth mammals find most irresistible.
Driver Speedboat Paradise – The Real Arcade Racing Experience, Free I don't know, friends. I guess someone must playing this, but for the life of me, I can't imagine why. Just in case you are, I'm sure you've already noticed the new Psychedelic Waves update, which adds a Flower Power boat and a lot of other 60s-themed stuff to the game. Nobody tell Ubisoft that 60s nostalgia died, like, more than 20 years ago, okay? Anyway, there are a couple of new bonus stages to go along with this update, too.
Township, Free Township is still kicking, if you can believe it. The new update adds a fair bit of new content to the game, too. Most of it is arriving courtesy of the new zoo, an addition Playrix is so proud of that they made, like, three terrible 'zoo' puns in the update notes. You can build your own zoo, buy and breed animals to show off, and get some new animal-themed statues to decorate your town with. Township is also celebrating its second birthday, with some temporary decorations you can use to join in the fun.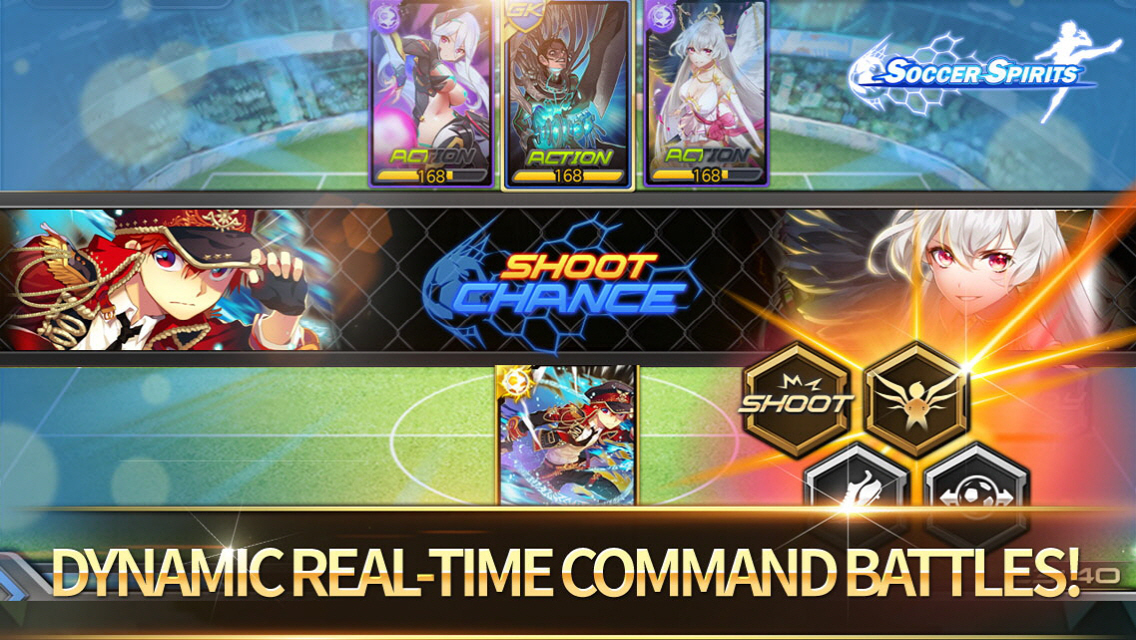 Soccer Spirits, Free Whoever is in charge of the update notes for Com2uS has realized the key to making an exciting list: exclamation points! To preserve the artistic integrity of this list, I will be using exclamation points for the entirety of this paragraph! Soccer Spirits is a pretty weird game that mixes space fantasy and soccer! The new update kicks off the fourth season at the Colosseum! The developers have modified the teamwork system, added new skills, and put a gold booster up for sale at the Dimension Shop! They've also fixed some bugs! If you read this out loud and use proper intonation, you're probably getting exhausted by now!
Candy Crush Saga, Free I'm sure you know the drill by now, friends. A new episode, with 15 new levels, bringing the total to over 1200. Just 520 updates to go until I can make a reference to a tired Dragon Ball meme. I don't know about you, but I'm really looking forward to that!
Crusaders Quest, Free The Master Of Souls and the five-time champion of the annual Fortress Of Souls bowling tournament, Lord Soltar, is now ready and waiting to battle you on the new eighth floor of the Fortress. Roland has received a little rebalancing, iOS 9 support is in, and a number of other fixes and optimizations have been made.
AdVenture Capitalist, Free Not content with conquering merely the Moon, the AdVenture Capitalists have now landed on Mars. As it turns out, there are martians there, and they're capitalists, too! Lucky duck! The developers have also rebalanced the Moon significantly, making for much more profitable ventures. The Mars portion also brings a new power-up, the Profit Martians, who can be used every few hours to double your profits for a precious 30 seconds. Of course, you can tap-tap-TAP your way to greater effects and shorter cooldowns if you've nothing better to do.
Apocalypse Meow: Save the Last Humans, Free The content just keeps coming for Apocalypse Meow, the cool shoot-em-up from SplitCell. The newly-added Sector 6 gives you a whole new level that culminates in a boss fight with Skar. Blast away to a new piece of music added to accompany the new sector, and bask in the glory of the new missile targeting system that allows you to use slow-motion to move your target lock. Oh, and missiles will now start splitting at upgrade level 3. Even a cat would be impressed with these updates, though they would certainly express it by showing mild disdain and yakking on the carpet.
Plants vs. Zombiesâ"¢ 2, Free See, EA's got it. If you're scooping up some nostalgia, right now the prime real estate is in late 80s/early 90s stuff. It's time for Side B of the Neon Mixtape Tour, adding 16 more levels, four appropriately-themed zombies, and a few new plants. Look, I'll admit it: I love the art in this game, with all of the ridiculously-themed zombies that they've come up with over the years. I don't like the game itself as much as the original game, or even the original version of Plants Vs. Zombies 2, but I have to give props to the art team for their excellent work.
Demon's Rise, $7.99 Well, as promised last week, Demon's Rise is here again, and it has a new character in tow. You can now select the halfling thief for your merry band, bringing the total selection up to 26 different characters to mix and match. If, however, you don't want to make your own team, the new version of the game includes four pre-built teams, each with their own story set-up. The rest of the update involves bug fixes, balance changes, and lots of little improvements. Characters have new voice clips for certain events, there are new sound effects including footsteps, an activity log has been added so you can check back to see what has happened, and the loading times are a lot shorter. There are a couple of new bugs in this update, but the next one will fix them and is already in the queue. For this diligence, I am compelled to award Demon's Rise with the coveted Update Mondays Most Spider-Mans Of The Week award. The metaphorical celebratory vermouth should be enjoyed after all bugs are fixed, however.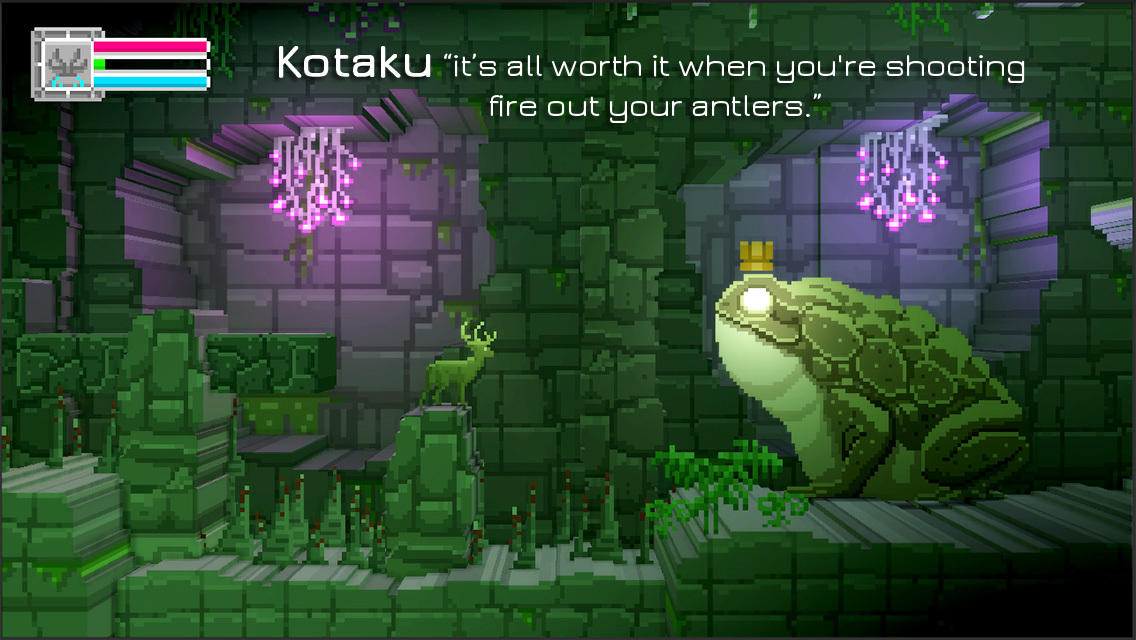 The Deer God, $4.99 The Deer God is a beautiful game with a lot of soul. It also has a lot of flaws, not the least of which involved some show-stopping bugs in the initial release that would force you to restart from the beginning of the game. That's pretty much one of the top not-good bugs a game can have. Fortunately, as of this update, it's a bug that The Deer God no longer has. This update exists solely to fix bugs, but it was an important one, I think.
Heavenstrike Rivals – A Monster Tactical TCG!, Free Heavenstrike Rivals got another big update this last week, adding in daily objectives, missions, and a much better UI. You can now auto-complete certain missions you've mastered, enabling you to quickly earn rewards if you don't have much time to play. This update also adds a significant amount of content that will be rolled out in the future, including a collaboration with Final Fantasy Tactics. I had a good feeling!
That about wraps it up for last week's significant updates. I'm sure I've missed some, though, so please feel free to comment below and let everyone know if you think something should be mentioned. As usual, major updates will likely get their own news stories throughout this week, and I'll be back next Monday to summarize and fill in the blanks. Have a great week!