It has been a saga, hasn't it? If you love strategy games like I do, you know all about Shenandoah Studios, the studio that was, then wasn't, and now is again. The drama, very briefly: Shenandoah Studios was making some great strategy games, and then out of the blue it was acquired by Slitherine, and we didn't hear about the Studio again for months. As I wrote about a month ago, Shenandoah resurfaced and announced that a revamped Battle of the Bulge ($9.99) would be re-released, and the game has finally assaulted the App Store a few days ago. The upgraded version of the game is an update, not a new app, which is good news for all those who already own the game. The main changes in the game are cross-platform multiplayer, a new tournament feature, and a new AI (which is great news). If you want to read in more detail about the new features, go here. Keep in mind, though, that the game doesn't play as smoothly as it used to, which is a pity.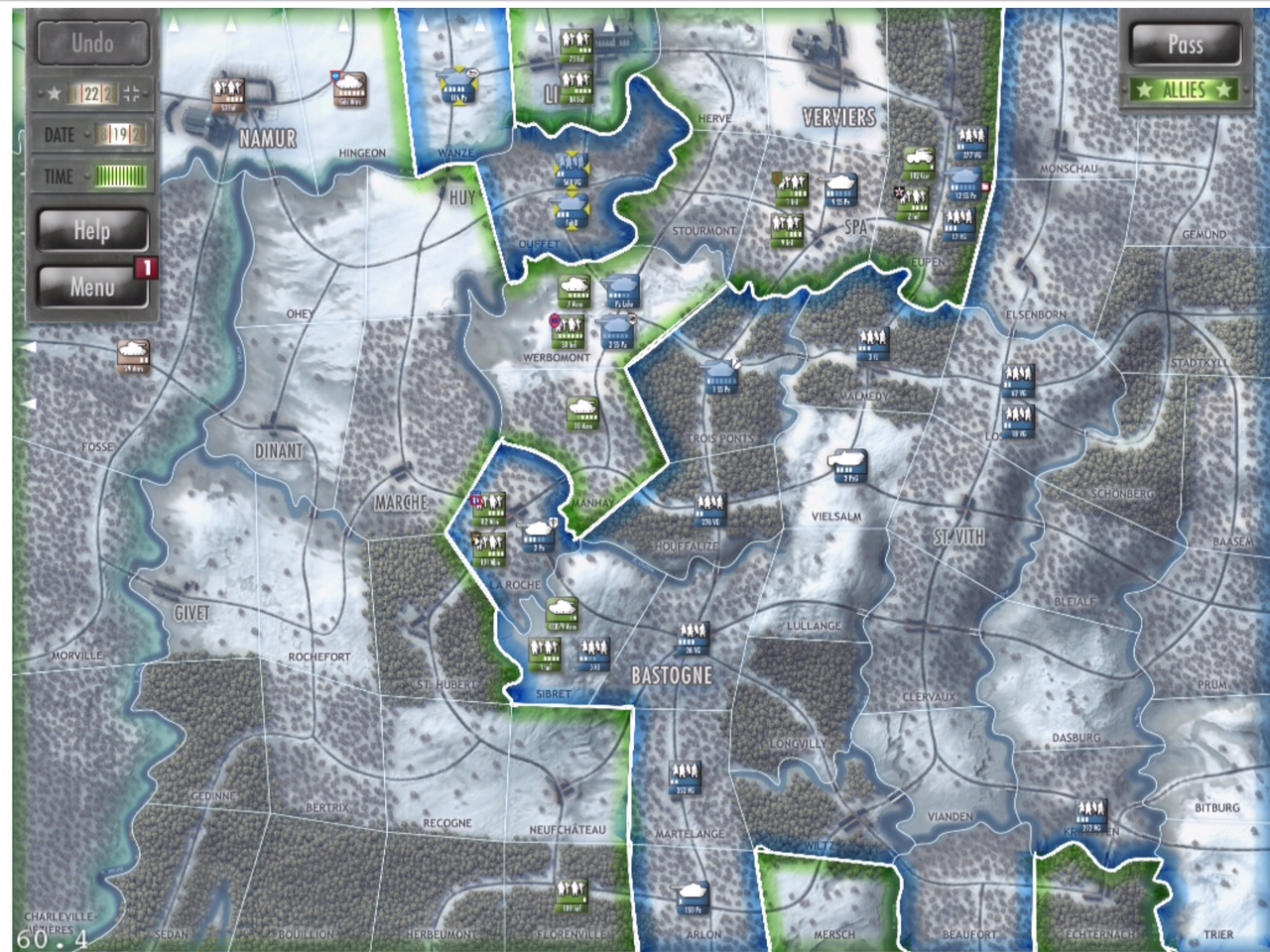 In addition to releasing Battle of the Bulge, Shenandoah Studios' Manager Ionut Georgescu gave a very interesting interview over at Develop that explains what happened with the studio but also, more importantly for us, talked about what the company is working on at the moment. I was very surprised to hear that when Slitherine acquired the studio, Shenadoah Studios had been dissolved with only a handful of key staff members left at the firm. For a studio that had such critical acclaim, I was surprised to hear that they were on the verge of destruction, and I wonder whether the issue was financial and whether that hints at the difficulties faced by companies that develop great premium games for a niche audience.
While the company's past raises all kinds of questions, the game's future seems very promising if you enjoy wargames. Gettysburg: The Tide Turns, the Kickstarted game that has been in the works for three years, should be entering beta very soon and should have all the features of the new Battle of the Bulge. Even more interestingly, the company is working on a bigger, more ambitious battle game that will have gameplay similar to other Shenandoah titles but a completely different flavor. According to Georgescu, take Battle of the Bulge, make it fifteen times bigger, add a storyline, a campaign, and one of the biggest board game brands in the world, and you have a fraction of what Stratego Battles will be. This last part got me quite excited because Battle of the Bulge's gameplay on a larger, more story-based campaign would be great. Keep an eye out, then, as we learn more about Shenadoah's future plans. For now, go play one of the best strategy games on iOS; just keep in mind, the update has its issues.