It's that time of week when all the new iOS games hit the US App Store, and it's another busy week. Whether you think it's a weak week or a strong one, the fact is there's a few dozen brand new games of all shapes and sizes below, and chances are pretty good that everyone will be able to find at least one game that interests them. There's really no other platform that offers that, which is why mobile is so much fun. Check out the full list of games below, and let us know in the comments which ones you'll be picking up.
---
Any Landing
iTunes Description
"Any landing you can walk away from is a good landing!"

•Try and keep your passengers happy and airline flying in this crashtacular game of airborne mayhem from the authors of the #1 games SlotZ Racer and Flick Fishing!
Forum Thread: Any Landing (by Strange Flavour Ltd.)
[applink url=""]
---
Astral: Origin
iTunes Description
Brought to life by an independent development team, this is a space-themed RPG, level-based running game.

Play as the main character Allen and other characters as they are drawn into an interplanetary adventure by the force of the Astrals. From the sun-scorched surface of SunCircle, to the mysterious world of "Evernight", the player will enjoy a rich chapter-based, story-driven experience filled with a new level-based playing design never seen before in a running game. Your spaceship is taking off now – join the adventure!

8 types of heroes, over ten types of abilities, up to 20 buffs, nearly 1000 combinations are waiting for you! Over 100 tasks and accomplishments are waiting for you to challenge. Taste the satisfaction of getting them all!
Forum Thread: Astral: Origin (by Yangxi Zhou)
---
Auctioneer
iTunes Description
Are YOU in it to win it? Can you spot the highest bid? Become the greatest auctioneer in the world! Conquer the planet's greatest auction houses and sell the most desired pieces of art and much much more..

◉ Sell tons of unique items!
◉ Unlock new auction houses!
◉ Beat friends' high-scores!

Be as fast as the auctioneer chant!
Forum Thread: Auctioneer (By cherrypick games)
---
The Biking Dead
iTunes Description
"BRAAIINNS! Zombie no need helm-URRK!"

Ride into a ridiculously deadly survival course! Brains are heavily protected. Zombiedom needs a hero. You'll do!

How far can YOU go?
Forum Thread: The Biking Dead: Survival Course Simulator (by Space Inch)
---
Block & Roll
iTunes Description
Block is the tough guy. Roll is the quick one. Use teamwork to make the perilous journey down Mount Boom. This simple but addictive game is a joy to play!

– NO ADS!
– NO IN APP PURCHASES!
– Buy once and play it on any of your iOS devices!
– Compete with your friends on Game Center!
– Procedurally generated so you never see the same mountain twice!
Forum Thread: Block & Roll (by Casey Foster)
---
Braveland Pirate
iTunes Description
The Braveland trilogy concludes with the most exciting book of all, number three – welcome to Braveland Pirate strategy game! A crew of pirates led by Captain Jim embarks on a search for the Eternal Treasure. Hordes of undead, chests full of gold, devious pirate captains, and breathtaking adventures await you in the Free Islands.
Forum Thread: Braveland Pirate (Turn-Based, RPG)
---
Cave Swing
iTunes Description
Falling into a cave is never fun, but things quickly change when you discover that the cave is full of diamonds!

Swing from side to side and collect as many diamonds as possible. Unlock awesome characters with unique abilities, but whatever you do, do not hit the cave walls.
Forum Thread: Cave Swing (by Appsolute Games LLC)
---
Circle Brothers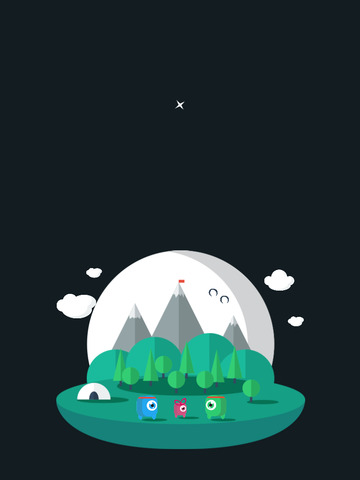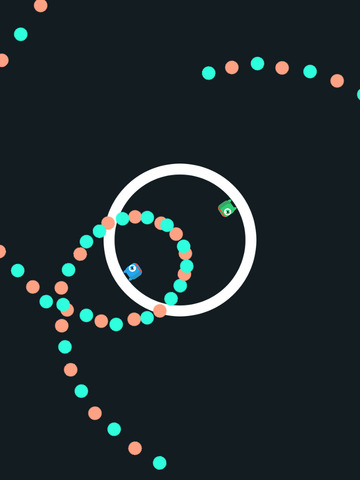 iTunes Description
If you are fascinated by the world of arcade games, Circle Brothers is definitely a game for you. It is an entirely free arcade game with clear and beautiful graphics of the highest standard. Play Circle Brothers, Greenie and Blar and save Yola from big Wrod. In order to achieve the aim, avoid bubbles by running in a circle. Are you able to help the brothers? Waste no time and start the rescue mission!
Forum Thread: Circle Brothers (By Pawel Koszelew)
---
CubicTourPlus
iTunes Description
◆Enhanced version of hugely popular game with over 3 million downloads worldwide!◆
With simple rules, a cool look, and players all over the world, Cubic Tour has now been updated extensively with new features!
Forum Thread: CubicTourPlus (By GREE, Inc.)[Free + Paid]
---
Gravity Duck Islands
iTunes Description
Get ready for a fun puzzle platformer created by the award-winning studio Ravenous Games!

As the Gravity Duck you will travel across 4 islands with unique mechanics while flipping gravity to help you reach the end of the level. Do this while avoiding obstacles in this silly puzzle platforming game!
Forum Thread: Gravity Duck Islands (by Ravenous Games Inc.)
---
Lily of Swampville
iTunes Description
Help little Lily to protect her home Swampville from evil pirates. Learn how to shoot a bow, sharpen your archery skills, collect coins, get helpful powerups and clear the swamp from evil to let peace, quiet and joy reign here again.
Forum Thread: Lily of Swampville (by Happymagenta)
---
Monsters Panic
iTunes Description
Don't panic. Be cool! There is panic in the monsters castle, as funny monsters have noticed a dragon in the sky! The big monster has to jump over the small ones, but be careful! Don't push them down from the bridge.

Monsters Panic is a simple reaction time and skill game, where you try to protect two monsters at the same time. Thanks to the addictive gameplay, great graphics and amazing sounds, you'll be hooked!

How many jumps can you do? What is your best score? Are you the best or is your friend better than you? Download the game for free and find out!
Forum Thread: Monsters Panic (by Kolibri Studios)
---
Moon Tower Attack
iTunes Description
Moon Tower Attack is a 2.5D strategic tower defense game set on the moon. Defend your base by making expert use of a number of different weapons and towers. Watch out! Enemies can come from literally anywhere and can take random paths as they rush toward your base. Earn coins to buy resources and gain experience points to upgrade your towers. Each wave gets progressively harder as enemies get smarter. The future of the moon base is in your hands!
Forum Thread: Moon Tower Attack (By GameTorque)
---
One Final Chaos
iTunes Description
Addictive apocalyptic action! For how long can you survive this vast onslaught of deadly attacks? Try to survive longer than your friends and all other players from around the world in this highly addictive space action runner!

Jumping and changing direction – those are the only things you need to learn. But to survive in this chaotic space, timing and precision makes all the difference. Watch out for deadly energy beams and time your next jump to survive and venture further into the chaos!
Forum Thread: One Final Chaos (By A Sweet Studio AB)
---
Order & Chaos 2: Redemption
iTunes Description
Be Reborn in the best and biggest Mobile MMORPG!

Get on the road to redemption in a completely new story in the world of Order & Chaos. Join thousands of players as you journey together in your quest to save the world and redeem yourself!
Forum Thread: Order & Chaos 2: Redemption (by Gameloft)
---
Pixel 8
iTunes Description
Welcome to the Pixel 8 gallery where you can test your dexterity and artistic eye against the clock to claim your golden pixel prize. Recreate hundreds of pixel masterpieces against the clock! Fill a few minutes waiting for the train, or lose an entire journey as you explore the Pixel 8 exhibit halls and fill your bank with pixels to spend!
Forum Thread: Pixel 8 (by PLAYING WITH GIANTS LTD)
---
Polybear
iTunes Description
Flee the rising sea in this ultra addictive one-button endless runner!

Jump between melting ice drifts to stay afloat. Challenge yourself, or compete against players around the globe for world records.

Collect Crystals to unlock special characters like Zombies, Dragons, and many more!
Forum Thread: Polybear (One Button Arcade Hopper by Naquatic)
---
Raceline CC
iTunes Description
Feel the rush in the fastest motorcycle racing game on iPhone and iPad! Raceline CC supports Apple's Metal graphics technology to deliver a stunning, full-throttle experience with an unmatched sense of speed.

Enter the adrenaline-fueled world of underground street racing, build a garage of impossibly fast superbikes, and burn rubber in your bid to rise to the top of the urban biking elite.

Challenge rivals, negotiate with sponsors and upgrade your bikes before risking it all in blood-pumping street races in the heart of a near-future metropolis!
Forum Thread:Raceline CC (By Rebellion Games)[Requires iOS 9]
---
Rebels and Redcoats II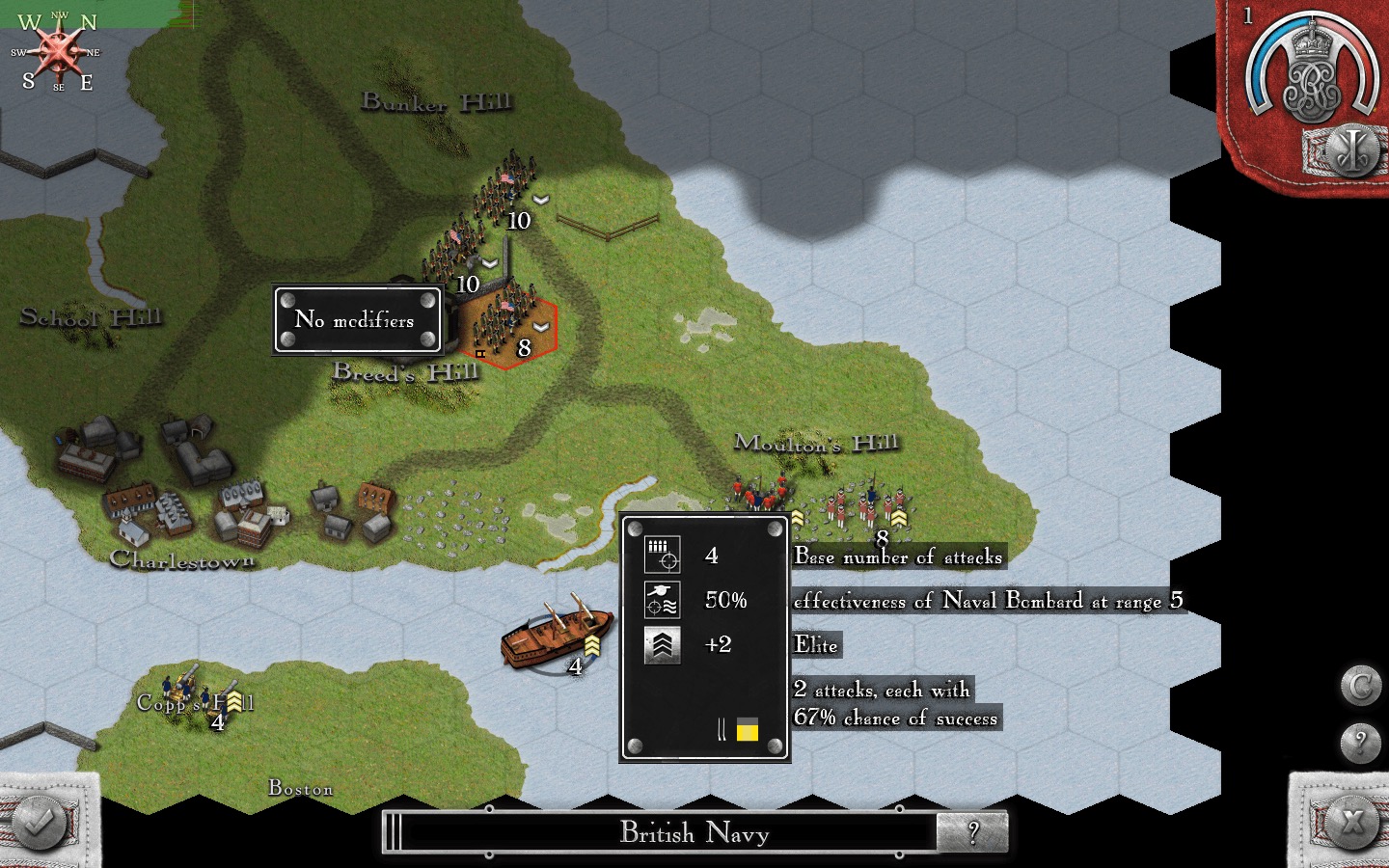 iTunes Description
Rebels and Redcoats recreates the battlefields of the American Revolutionary War. The war began in 1775 when the American colonies rebelled against the British Empire, declaring their independence in 1776. In the following years, Britain tried to end the revolt and recapture the American territories. The rebels however had support from Europe, with France and Spain later joining the war as allies to their cause. A decisive American victory at Yorktown in 1781 broke the British resolve and was a catalyst in starting peace negotiations. The war ended in 1783 with the signing of the Treaty of Paris and global recognition of the sovereignty of the United States.
Forum Thread: Rebels and Redcoats II (by HexWar Games Ltd)
---
Rugby Nations 16
iTunes Description
Celebrate the World Cup in style with the most realistic Rugby game on mobile – Rugby Nations 16!

Live events and fantastic new gameplay will get you into the celebratory spirit just in time for the biggest Rugby event this year. Brand new TOUCH CONTROLS will allow you to play Rugby like never before on mobile, easy to use for even the newest of players.

Optimized Phoenix™ technology drives fantastic 3D visuals, enhanced gameplay and slick animations to deliver the most atmospheric Rugby experience on the App Store. With fully loaded tournaments, new challenges and a captivating career mode it delivers all the authenticity of Rugby Uni
Forum Thread: Rugby Nations 16 (by Distinctive Games)
---
Rush Hour: Subway Sliders
iTunes Description
It's rush hour, and trains are coming in and out of the station at a maddening pace. You've only got a few seconds to help a crowd of quirky commuter creatures get on board before the doors close and the train leaves the station.
Keep your eyes peeled, the platform is full of pitfalls that will cost you time. How many creatures will you get on the train before the doors shut? Don't leave them stranded!
Forum Thread: Rush Hour: Subway Sliders (by Thumbspire Inc.)
---
Shadow Ninja: Apocalypse
iTunes Description
Evil mists have corrupted the people. Chaos is everywhere. Can you make it in time to the source of the chaos before everything gets consumed by evil?

On your way there will be many obstacles and rogue ninja's. Dodge these obstacles and get to the source of evil so that it can be stopped!
Forum Thread: Shadow Ninja: Apocalypse (by Boogygames)
---
Sky
iTunes Description
Fly, Jump and Clone yourself into a fantastic adventure with SKY.

In this new game developed by the same team behind Phases and The Line Zen, you're in control of multiple characters as they run through a 3D mystical world filled with trouble.

While playing, you'll be jumping over obstacles and attempting to beat your top score. Watch out, because sometimes things aren't quite what they seem… When you enter into the green huts your character will clone. Sometimes this can help, but it can also be a lot to juggle!
Forum Thread: Sky (by Ketchapp)
---
Slice Words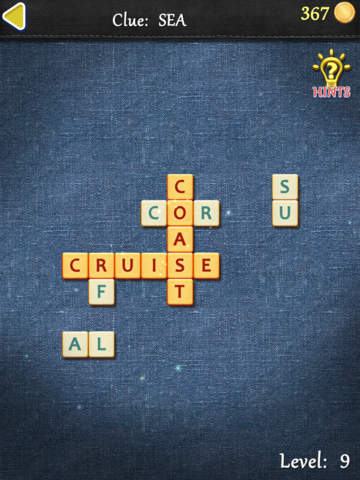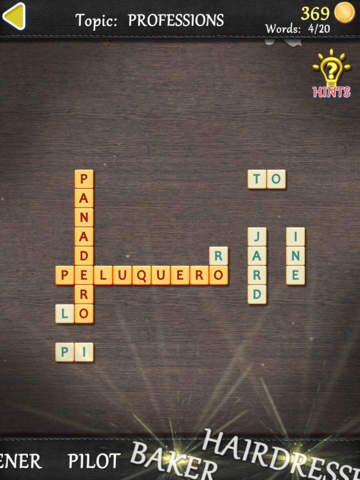 iTunes Description
Slice Words is a fascinating mix of crossword and puzzle.
Choose from two game modes:
Restore a crossword puzzle from pieces of words using a clue, or test your knowledge of foreign words and learn new ones in Language Quiz
Forum Thread: Slice Words (by Dekovir, Inc.)
---
Spellstone
iTunes Description
Spellstone is a fantasy card game with beautiful hand-drawn art and rich lore! Collect hundreds of striking cards to battle through a compelling story and unravel the mystery of the Void.

Capture Spellstones to unleash ancient and powerful creatures! However, there is dark magic at work on the island. Will you become a Hero or be consumed by the Void?
Forum Thread: Spellstone (by Kongregate)
---
Starseed: Origin
iTunes Description
Pilot the Starseed and perform bombing runs on massive dreadnoughts in the depths of space. Each vanquished dreadnought brings a new Starseed form and new weapon types.

– 9 Playable Starseeds!
– 9 Huge dreadnoughts to defeat!
– Game Center Leaderboards and Achievements!
– Old-skool arcade presentation and effects!
– 9 amazing chip tunes from @FracturesAudio!
– Risk reward bullet grazing combo system to master!
Forum Thread: Starseed: Origin (by Crescent Moon Games)
---
Stranded: Mars One
iTunes Description
When his space ship crash-lands on the red planet, our little astronaut has to run, slide, jump and summersault every which way around Mars in search of much-needed oxygen bottles and the shattered components of his space craft. Using the new environment's lack of gravity to his advantage, our jetpack-powered hero breaks his way through all kinds of stumbling blocks, hurdles and other obstacles to courageously keep his chance at making a return flight.

With its carefully crafted 2D graphics and charming retro appeal, Stranded – Mars ONE brings back fond memories of the golden age of penny arcade and oldschool consoles. Combining the addictive mechanics of an autorunner with the challenging level design of a platformer, this fun and diverting pixel fest blends two popular game forms into an all-new gaming experience custom-tailored to mobile devices! Quick-to-learn, tough-to-master and impossible-to-put-aside!
Forum Thread: Stranded: Mars One (by FISHLABS)
---
Sundown: Boogie Frights
iTunes Description
Steal from the living, defend from the dead.

It's the summer of 1978 and the zombie outbreak is in full swing. Get ready to bomb some zombies to oblivion as you defend the town of Somewhere, New Mexico. Send tough guy, Jimmy, out on rescue missions to find other survivors. Raise your own army of specialized zombies to help Roxy loot nearby towns.

Can you keep your town safe as the Mayor races to find a cure for the outbreak?
Forum Thread: Sundown: Boogie Frights (by Chillingo Ltd)
---
Super Boost Monkey
iTunes Description
Boost Monkey is on the loose! There's chaos in the lab! Jump into your Pedal-Copter in this endless escapade as you boost your banana count and reach lightning fast speeds.

Complete fun and challenging missions in a lab filled with danger at every turn. Are you skilled enough to reach Super Boost Speed and survive it?
Forum Thread: Super Boost Monkey (by Okidokico Divertissements Inc)
---
Super Bounce Back
iTunes Description
If you hit a wall you must bounce back!

Especially if you're a ninja! Super Bounce Back is a auto bouncing, side scrolling, high score chasing, one touch, arcade, puzzle platformer with randomly generated levels. How you bounce through the level will determine how easy or hard it is to bounce back to the finish. Your bouncing skills will also determine how many points you get. Stomp and a small star surrounded by spikes will be waiting for your return. Use some skill and bounce without stomping and you'll get a bigger star, worth way more points and no spikes! The puzzle is not only how to get home, but how to extract the most points on your way!
Forum Thread: Super Bounce Back (by Jared Bailey)
---
Swing Rush
iTunes Description
– Swing Rush is an one tap endless game. You have to aim and time correctly to let your character swing from wheel to wheel.
– There're 6 themes with 72 awesome characters. You have to unlock those themes by completing missions.
– 120 missions is waiting for you to show your skills.
– Simple and colorful flat graphic.
– Brag your score via Facebook and Twitter, challenge your friends for more fun!
Forum Thread: Swing Rush (By Thang Le)
---
The System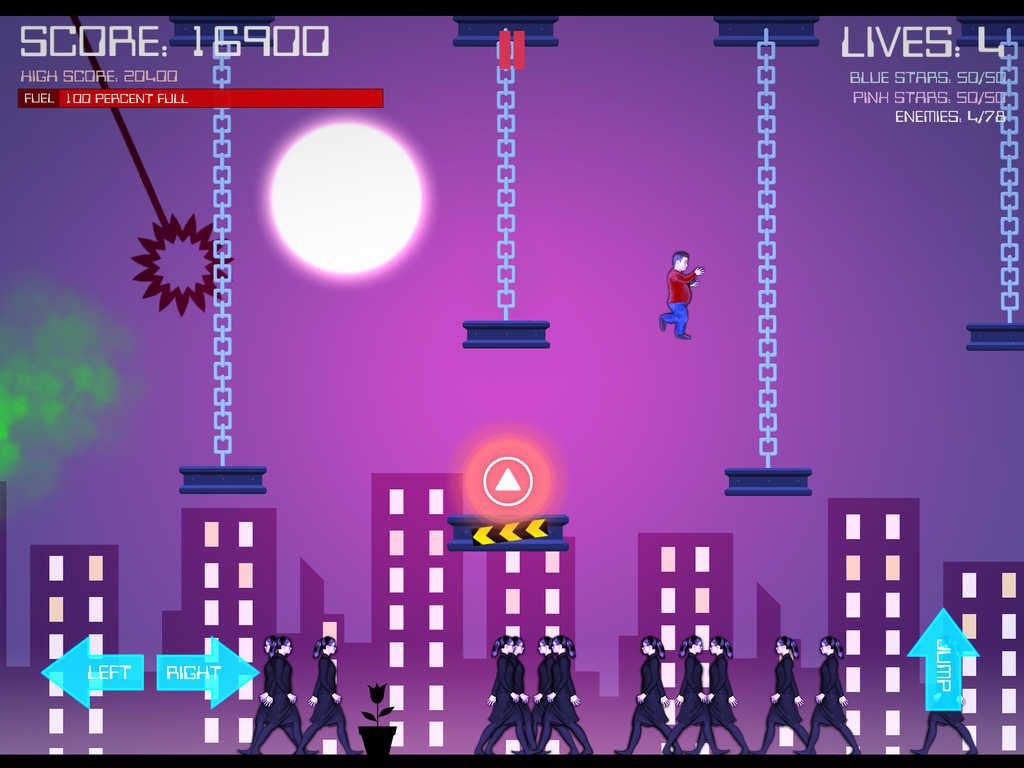 iTunes Description
You are Bob Logan, A.I. pioneer and creator of 'The System'. Our story begins in 1984. Bob is testing a new protocol system for his A.i. program 'Humaton 2.0' at a time when opinion on the subject is divided. That morning, Bob had awoken to the following newspaper headline:

'Anti A.i. movement in kidnap plot – future of Project Humaton uncertain…Computer scientist and A.i. champion Bob Logan is at the centre of a kidnap plot in an attempt to thwart the progress of A.i…'

Meanwhile, unbeknownst to Bob, his creation has become sentient under the new protocol, and is working to 'protect' him. Now trapped in the very system he created, Bob must escape or be locked in, forever…
Forum Thread: The System (By Kevin McCormack)
---
Texas Word'Em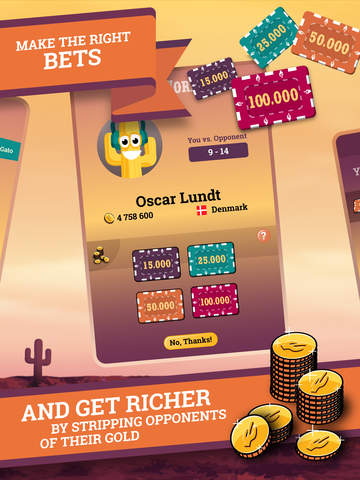 iTunes Description
Guess all types of words and trivia using the least number of clues before time's up. Open the right cards to find the answer. Enjoy it solo to pass time and relax, or get into a fast-paced competition with people from all over the world.

Players can use the Hot Sauce power-up:
If they win, earnings are multiplied by 4.
If they lose, opponent steals away the bottle.
Forum Thread: Texas Word'Em (By Lizard Attack)
---
Touchdown Hero: New Season
iTunes Description
From the creators of the widely acclaimed Touchdown Hero comes the official sequel for the 2015 season! Enjoy TOUCHDOWN HERO: NEW SEASON now in English, Spanish, Brazilian Portuguese and French!

◉ Return to the field to outmanoeuvre the defenders! Use your SPEED and STRENGTH to wow the crowd!
◉ Decide when you want to RAM, SPIN or FAKE to breakthrough towards the TOUCHDOWN ZONE!
◉ CUSTOMIZE your player from head to toes and show what you're made of!
◉ Score TOUCHDOWN after TOUCHDOWN to beat high-scores and climb the ranks!

TOUCHDOWN HERO: NEW SEASON is even bigger, better and more fun!
Forum Thread: Touchdown Hero: New Season (By cherrypick games)
---
Whack Magic
iTunes Description
Are you looking for a cool game that allows you to test your reflexes and imbue your experience with amazing gameplay? Welcome to Whack Magic, the ultimate tapping game that allows you to embark into a beautiful adventure unlike never before.

With plenty of levels, great gameplay and tons of locations to choose from, Whack Magic is the best and most impressive tapping game so check it out and you will not regret it!
Forum Thread: Whack Magic (by Gamer Heat)
---
Wrecked
iTunes Description
Wrecked is all about vehicle destruction. Cause a maximum amount of devastation and destruction as you crash into oncoming traffic. Metal bends, parts fly, engines explode, and cars tumble. Wrecked is one highlight reel after another as you cause massively brutal accidents. Wreak havoc in 15 cars, across 18 tracks, and in three different game modes. Enter the Wrecked Circuit, test your skill in Crash Mode, or compete in daily tournaments against the other racers.
Forum Thread: Wrecked (by Flight Systems)