The idea behind the TouchArcade Game of the Week is that every Friday afternoon we post the one game that came out this week that we think is worth giving a special nod to. Now, before anyone goes over-thinking this, it doesn't necessarily mean our Game of the Week pick is the highest scoring game in a review, the game with the best graphics, or really any other quantifiable "best" thing. Instead, it's more just us picking out the single game out of the week's releases that we think is the most noteworthy, surprising, interesting, or really any other hard to describe quality that makes it worth having if you were just going to pick up one.
These picks might be controversial, and that's OK. If you disagree with what we've chosen, let's try to use the comments of these articles to have conversations about what game is your game of the week and why.
Without further ado…
Diver Dash
With several high profile games releasing this week, I was surprised that a somewhat simple little game from a long-time iOS developer is the one that ended up winning me over the most. Diver Dash (Free) from Ezone is the epitome of "Just make Crossy Road, JEEZ!", but it uses a really easy to understand but difficult to master mechanic that gives it its own spot in the spectrum of twitchy high score chasers. Plus it's so damn charming and has loads of personality, I've found myself coming back to it over and over again this week.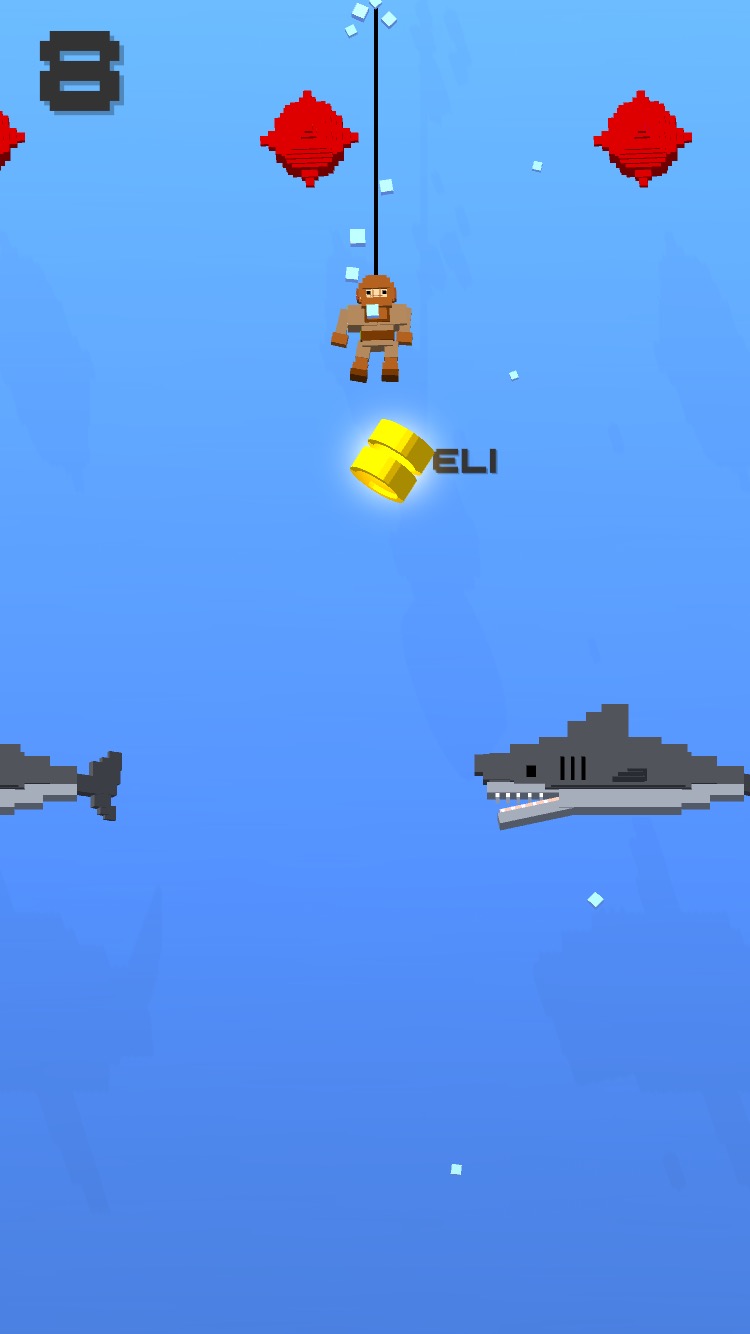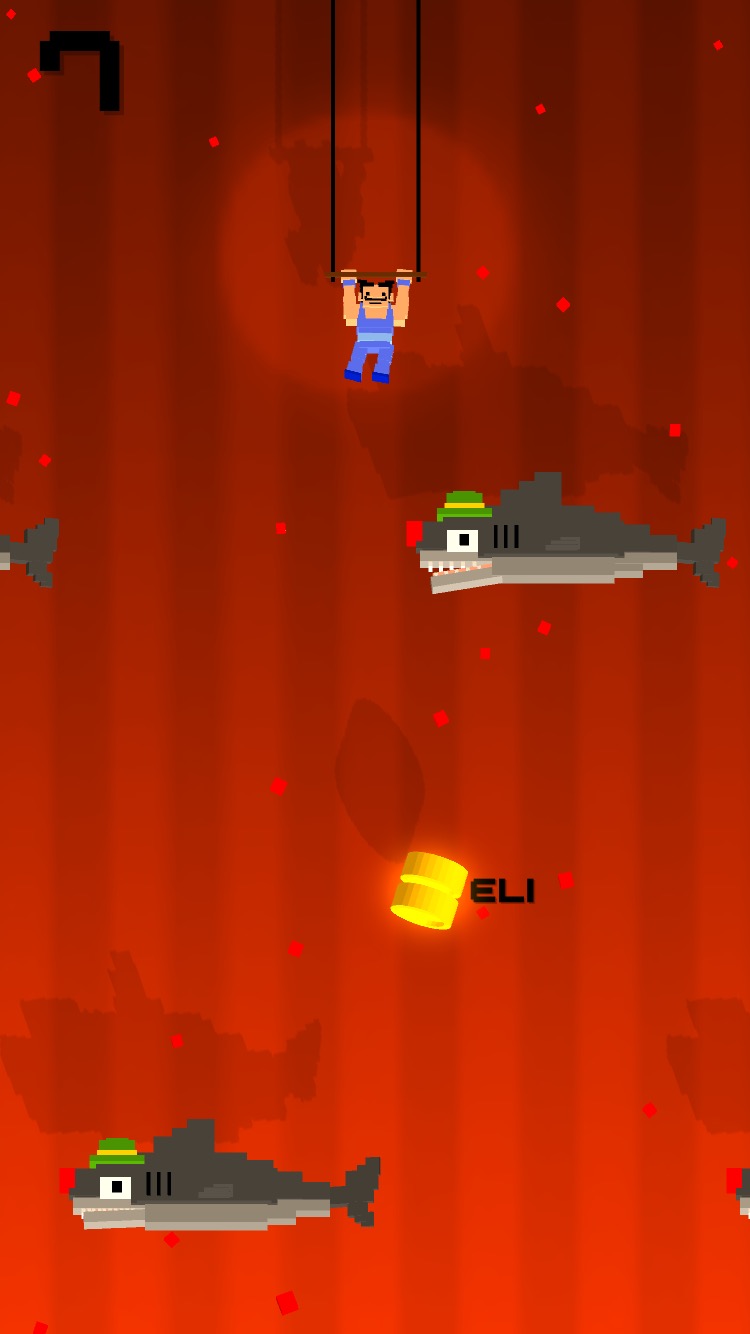 The basic gist of Diver Dash is that you're a diver, obviously, diving down into the depths of the sea. Rows of hazards are constantly darting by in your path, mines and sharks for the most part, and tapping the screen will freeze those hazards in their tracks and cause your diver to "dash" a bit faster downwards. So the goal of the game is to freeze the hazards when your path is clear and make it as far down as possible. Crashing into anything will end your run.
It's a simple mechanic, but done very well. The speed of everything feels right on, and once you start playing it's trickier than you might think. It's also really satisfying to string together a nice, long run filled with plenty of close calls and near misses. In the same way Crossy Road (Free) took the Frogger mechanic and Crossy Road-ized it, or Down the Mountain (Free) took Qbert and Crossy Road-ized it, or Pac-Man 256 (Free) took Pac-Man and Crossy Road-ized it, so does Diver Dash, though I can't quite pin this particular mechanic on any one game. It's somewhat similar to the fishing portion of Ridiculous Fishing ($2.99), and it's also a bit like the old iOS game Irrupt ($1.99) if you remember that one.
Besides having solid gameplay, Diver Dash won my heart with its personality. Like Crossy Road there are tons of playable characters and each of them change up the theme of the game. For example, one of the characters I've unlocked is a trapeze artist, and rather than diving down in the water he is lowering down from a trapeze swing in front of a red curtain. The hazards are still sharks and mines, but the sharks have clown noses and silly hats on, so it totally fits! Another of my favorites is a construction worker being lowered by a crane hook, with sharks in bright orange vests and yellow hard hats flying by. Or the ninja lowering down from a rope sneaking by sharks with red headbands on and mines that look like Japanese lanterns.
The different characters and themes are just visual, but they add tremendously to the enjoyment of playing. It's all just so silly! Like Crossy Road and its ilk, you earn coins while playing and there's a free gift of coins every so often by way of a timed treasure chest. The coins go towards randomly unlocking a character by "fishing" them out of the ocean, or you can simply buy any of the characters you want outright for 99¢ each. There's also a coin doubler for $3.99, and any purchase will remove the banner ads that are part of the initial free version.
Wow, reading over everything here this is post is approaching "review" territory more than Game of the Week, but that's usually a sign of a really good game when you just can't shut up about it. If you like simple, one-touch high score chasers and an ensemble of charming unlockable characters, give the free download of Diver Dash a shot, and I hope you have as much fun with it as I've been having. Also be sure to drop by the forum thread where Ezone is soliciting ideas for new stuff to add to the game in future updates.