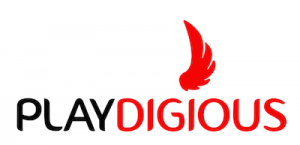 Well here's something I was not expecting. DotEmu, who have won my heart over the years for their expertise in porting over classic video games with extreme care and thoughtfulness, was sold by its founders in September of 2014, which was apparently confidential information until now. It's scary seeing a company you love be sold to someone new, but according to the press release, DotEmu founders Xavier Liard and Romain Tisserand sold to "a private investor whose plans to continue growing the successful retro videogame publisher are aligned with the founders' vision." So far that has held to be true, as in the past year DotEmu has put out some great retro ports like Garou: Mark of the Wolves ($3.99) and Ys Chronicles 1 ($4.99), and have plans to bring more retro goodness with an iOS port of Titan Quest and Ys Chronicles 2. So it seems like DotEmu is in good hands.
So, what have founders Liard and Tisserand been up to since selling the company a year ago? Well, they didn't officially leave DotEmu until this past June, at which time they formed a new publishing company called Playdigious. Their first project is a collaboration with Pastagames, who you may be familiar with on mobile from Rayman Jungle Run ($2.99) or Pix 'n Love Rush ($2.99), two excellent titles. Their latest game Pix the Cat came out on PlayStation Network in October of last year, and on Steam this past January. Playdigious and Pastagames are now collaborating to bring Pix the Cat to iOS, Android and Nvidia Shield. Here's the Steam launch trailer for Pix the Cat.
As you can see, Pix the Cat is like the offspring of Pac-Man and classic Snake. It also stars Pix, which you might recognize from Pix 'n Love Rush or his first ever appearance years ago in Arkedo Series 03: Pixel (can somebody please port that to mobile??). Playdigious specifically mentions them bringing Pix the Cat to "Nvidia Shield, Android TV, Android tablets, and iPad" so it's unclear if the port will include support for iPhones and Android smartphones, or if it will require the larger screens of tablets. Either way, I'm excited for Pastagames to be doing more on mobile, and excited for the future of Playdigious. Pix the Cat is scheduled for release on the previously mentioned platforms this autumn, and we'll let you know when more details surface.