Usually I know what games will be topping the App Store's charts at any given moment: on the paid side, we have Minecraft: Pocket Edition, on the Top Grossing side, we have either Game of War or Clash of Clans. What I didn't expect to see today, to be honest, was Jim Bonacci's Happy Wheels (Free), a port of the apparently huge PC hit with the same name, lording over the Free Games category, higher than the much-praised Pac-Man 256. If you haven't played the game, Happy Wheels is all about being unhappy on your various wheels – a Segway, a wheelchair, and so on – as you crash over and over again with bone-crunching sound effects and gory visuals accompanying your every failure.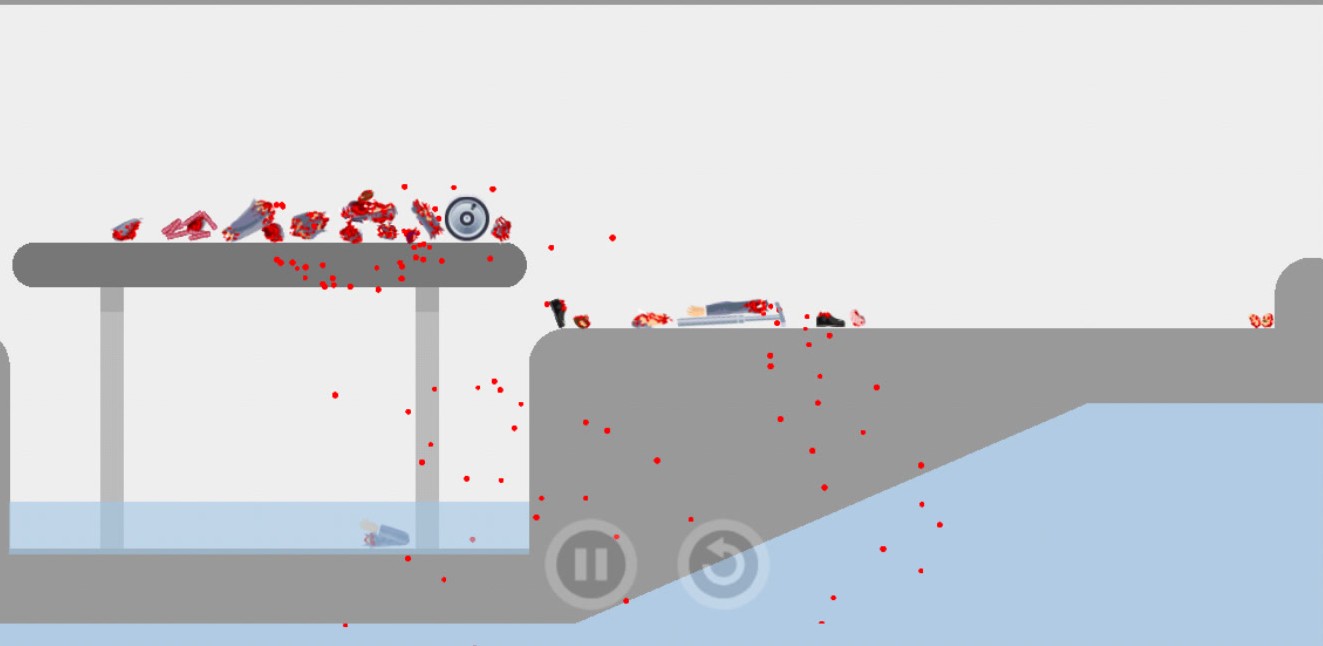 Judging from the reviews, the game's charm mainly lies in the "mangling," the "gore" and the "bone crashing sounds," and in general, the flinging of the "inadequately prepared racers," like the Irresponsible Dad and the Wheelchair Guy, into challenging levels and the enjoyment of seeing them squashed into a pulp or shattered beyond recognition. The level editor allows players to construct meticulous death-traps and share them with friends and foes. I'm sure that the game got quite popular partly because of all the player-created levels that have been shared around.
I played the game a bit, and I found it a relatively entertaining platformer that centers around trying to get your timing and speed right while traversing what some would call levels but others, more wise, would call death-traps. The basic gameplay is entertaining, but, in my opinion, not entertaining enough for the game to have an average of 4.5 stars and 735 App Store reviews, almost double the Pac-Man reviews.
If not for the goriness, I believe, this game wouldn't have been anywhere close the Top 100 Free games on the App Store, so perhaps the lesson for other developers here is to fill a salt-shaker with some lovely, fresh gore, and sprinkle liberally over their games. And Pac-Man, I think you'll be better off if those ghosts eat you alive or beat you until you are nothing but a smashed, squashed triangle.