Early last year, Rollercoaster Tycoon 4 (Free) hit the App Store. Excitement was sky high for more proper tycoon games, so when we got word a Rollercoaster Tycoon game was coming, everyone got super excited. When it was revealed that it wasn't a port of, but instead, a gross free to play game, the reaction was something like this:
Well, great news: Rollercoaster Tycoon 3 ($4.99) is now available on the App Store. This is the real deal, a port of the PC game with touch controls and no IAP. If nothing else, it's incredibly refreshing to see a screenshot like this without a bunch of different zany IAP currencies: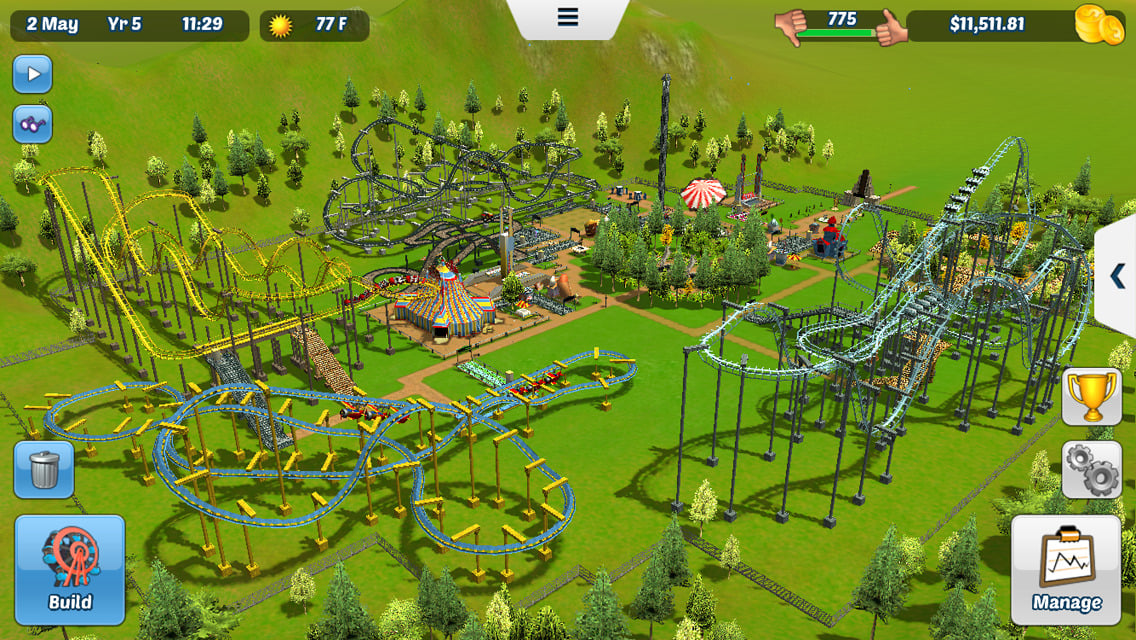 If you're the kind of outspoken iOS gamer who is always getting mad that games are going free to play, now is the time to put your money where your mouth is and download Rollercoaster Tycoon 3. The only way we're going to see more stuff like this on the App Store is if we show we're willing to pay for it. We've also got a thread on our forums if you want to check that out too.