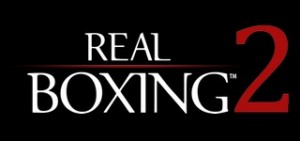 For whatever reason, the boxing game genre doesn't really have a huge presence on the App Store. There have definitely been several standout arcade-style boxing games over the years, but the kind that lean more towards simulation have been pretty scarce. In late 2012 Vivid Games looked to rectify that with Real Boxing (Free), and for the most part they succeeded with flying colors. Now nearly 3 years later and a sequel is on its way.
You can read our original review of Real Boxing, but to be honest, much of it doesn't even apply anymore as Vivid has constantly added new content and features to the game over the past 3 years. It's an incredibly well-maintained, and popular, iOS game. Which means it shouldn't come as any sort of surprise that a sequel is in the works. Here's a look at the impressive trailer for Real Boxing 2.
Like the original game, Real Boxing 2 is built in the Unreal Engine so it's definitely got some graphical chops. Also like the first game this sequel will be stuffed with different features and modes. The new Career mode will converge the single-player and multiplayer aspects of the game, and the boxer customization has been massively improved with different fighter classes, adjustable physical attributes, and hundreds of items to equip your boxer with. I loved the first game, so I'm excited to see what Real Boxing 2 is all about.
Vivid will be showing off Real Boxing 2 at Gamescom this week, and they expect to have it out sometime this year. You can head over to RealBoxing2.com to sign up for the free VIP Club which will net you a few exclusive items when the game launches as well as give you an opportunity to take part in the upcoming beta.