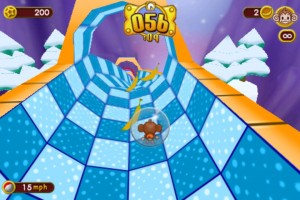 Seven years ago today Apple bestowed upon us the iOS App Store. We've had our ups and downs through the years but I think we can all say that some amazing things have graced our mobile devices thanks to this platform.
Only a handful of us can predate the App Store in terms of our tenure in the mobile blogosphere, but we can remember the very first game released on the App Store. It was Super Monkey Ball. That accelerometer gameplay is still a blast and just think how many other great games have come our way because of the very inclusive developer atmosphere Apple fosters. Not every game gets accepted, but it's a very rare platform where indie and big industrial developers can both thrive.
Happy birthday App Store, here's to a long, healthy, and productive life!