Hello again, and welcome to another edition of Touchstone Tavern, your weekly Hearthstone (Free) news roundup. Nothing really big happened this week other than Blizzard teasing a July 22nd announcement that "might" reveal an upcoming feature or expansion! In addition to the announcement of the announcement, we had another Tavern Brawl, which some called the most fun Brawl so far, some "drama" regarding the casting at Archon's Team League Championship, and some other news. This hasn't been the busiest week news-wise, but the news we did ranks up there with the best. I believe that you, just like me, are very curious about what Blizzard has in store for us in around two weeks time. Ok, let's jump into it, shall we?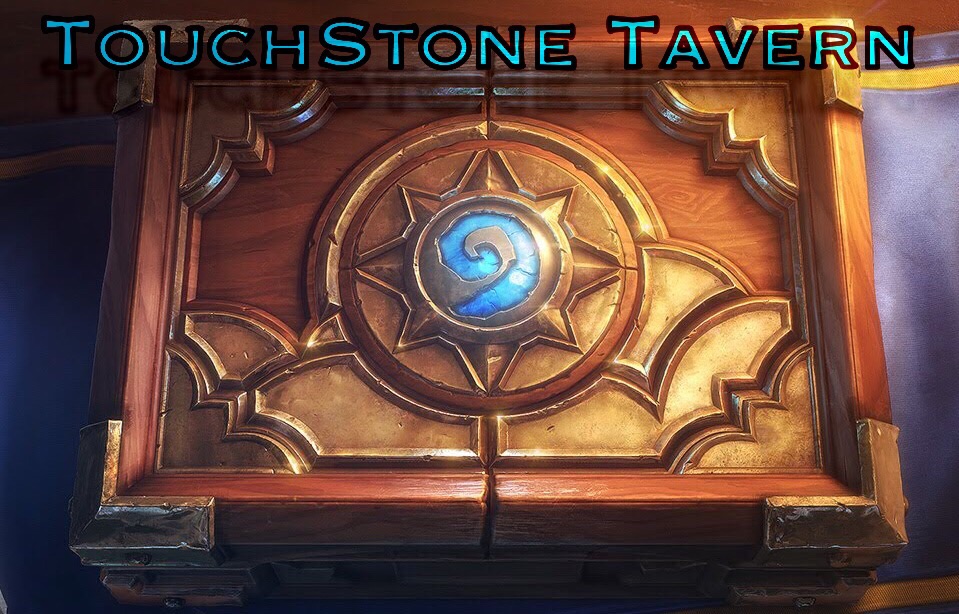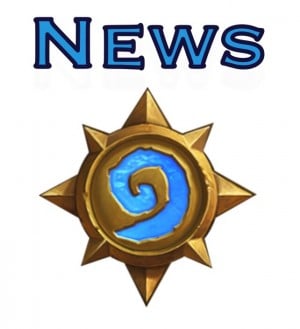 Blizzard Has an Announcement for us on July 22nd
Let's start with the big news first that came right at the end of the week; Blizzard sent an actual scroll to PCGamer with a note about July 22nd. The actual text reads:
Champions are gathering from around the world to witness the next exciting thing Hearthstone has in store. News travels far and wide in search of brave new faces ready to answer the call to arms — Are you one of them? Muster for battle and mark July 22 on your calendar. The next bit of news won't come by carrier pigeon — thankfully, we have much better ways of communication now. Victory awaits!
According to the PCGamer article, the theme played when the box is opened comes from the Argent Tournament, an event from WOW, so it is likely that the new expansion/feature will have something to do with the Argent Tournament. I don't know yet which way Blizzard will go with this announcement; my first reaction was to think an expansion is upon us because Blackrock Mountain Adventure has been over for a while and people crave for more content. On the other hand, the reference to a "tournament" does echo the requests by many players for an in-client tournament mode that will allow Hearthstone to wean itself from third-party tournaments.
Hearthstone July 2015 Ranked Play Season is Underway
I hope you got your card back from June because we are officially into July now and there's a new card back for you, Darkspear Delight! As Christ Carter wrote for Destructoid, the Darkspear back is in honor of the Warcaft troll race from the original Zul'Aman in WOW. Personally, I was starting to see all the card backs as pointless because you could only use one, and you don't even get to see it while you play. However, the latest update has reignited my interest in card backs since I can have one for each deck, which allows me to use more of my card backs and also add some personality to my decks.

Hearthstone Streamer Attempting to Reach Legend Hands-free
Sometimes we forget that not all people can play videos games like most of us can due to different disabilities that don't allow them to enjoy the games they love. So, I was glad to hear streamer Billyisms has been attempting to become the first person to reach Legend rank using only his voice. Voice control might seem like a fun luxury for most of us, but allowing people with disabilities to play Hearthstone simply by using their voice is a huge thing. William, the man behind the stream, will put together a tutorial on how to play Hearthstone hands-free, so keep an eye out if you are interested either by necessity or for convenience.
Andrew Fretz of The Fretz Zone Talks Hearthstone Mobile Interface
Andrew wrote an interesting article on TouchArcade discussing his issues with the Hearthstone iPhone interface. He talks about the tiny size of some of the UI buttons, especially the back and deck choice buttons that are almost too small to tap. I've been doing my Hearthstone gaming on my iPad, so I don't have an opinion on the matter, yet, but what do you think? If you play Hearthstone on an iPhone, have you been having any issues playing, or do you find the UI acceptable?
This Week's Tavern Brawl Was All Webspinners and Random Spells.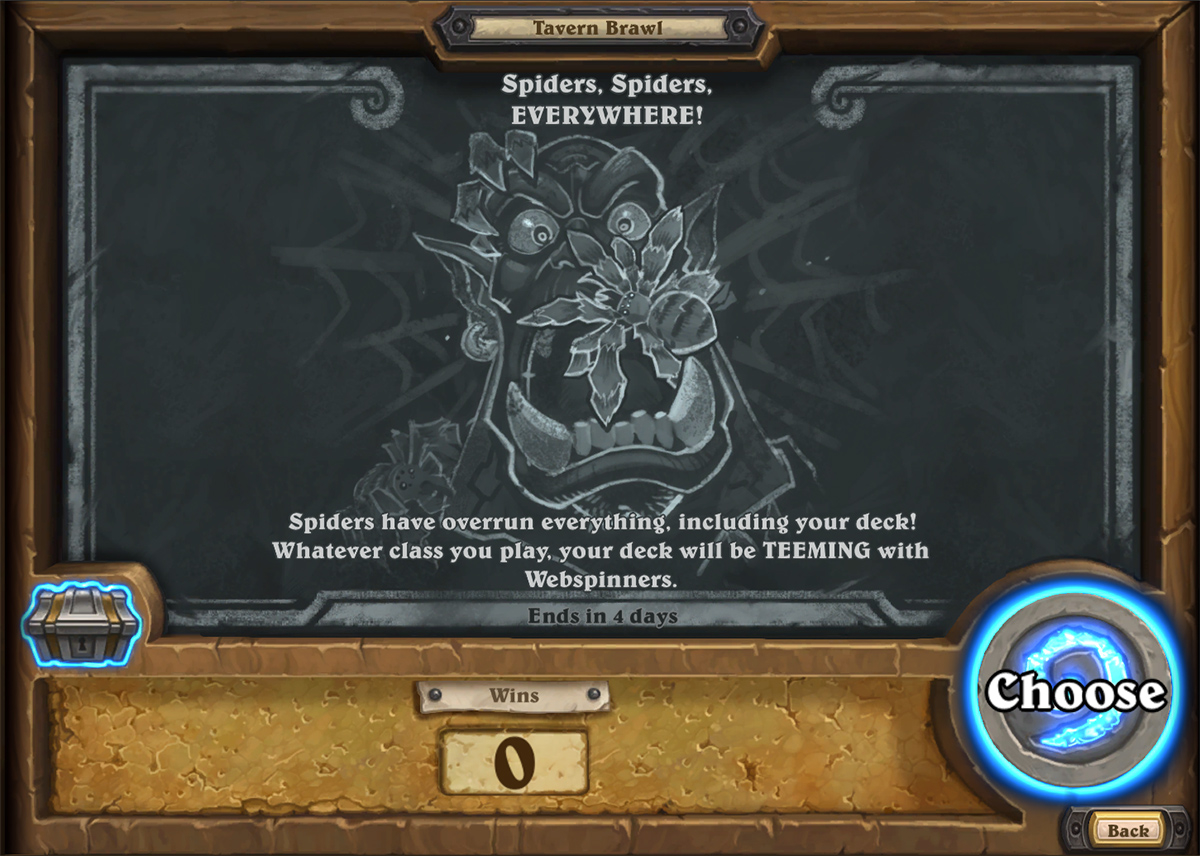 For many, Tavern Braw's third week was the best one as Blizzard threw loads of RNG on us. The Brawl this week was all about decks consisting of Webspinners and a class' random spells. Players had no control over the decks this time around. Being the RNG monsters that they are, Webspinners made matches quite fun, although my opponents kept getting some great Legendaries and I didn't. I think that the more I play Tavern Brawl, the more I see it primarily as a fun way to play with friends rather than random players because the RNG flavor of most Brawls so far makes for some fun mocking.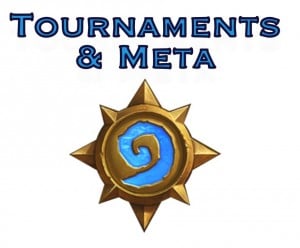 Archon's Team League Championship Week 1
ATLC, which has officially commenced this week, stands as the biggest Hearthstone League in terms of prize ($250.000!) and also has some of the greatest players around (we talked about ATLC last week, too). ATLC is a Team Conquest League with the likes of Trump, Firebat, Lifecoach, Kolento, Strifecro, and many more. We've had some crazy results this first week, none more unexpected than Kolento and Tiddler going 0-4. Kibler, on the other hand, has won both of his matches, even though he was counted out before and during the tournament because of his relative inexperience in Hearthstone tournaments (if you want to read more about Kibler's experience in the tournament and look at his team's decklists, go here). For all the VODs from the tournament, check Amaz's channel, and also here's the rest of the schedule if you want to watch the upcoming matches.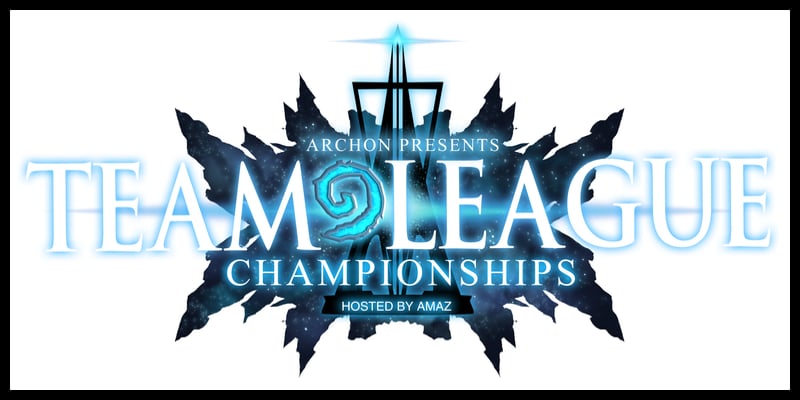 Interestingly, the underdogs really shone in this tournament, making for some fun narratives. While many, including the casters, didn't give Forsen Boys and Value Town much respect, especially since they would have to face the already-established teams, those two teams actually came through with flying colors. Value Town beat Cloud 9 handily while the Forsen Boys downed Tempo Storm 6-4 (this series was really fun to watch). Looking at the results and the decks, I was happy to see a relative (emphasis on relative) variety of decks winning, with Druid, Mage, Hunter, Warlock, Rogue, Warrior, Shaman, and Paladin all having winning decks. Priest, unfortunately, still sits at the back of the class all by himself. Interestingly, Patron Warrior lost more than it won, showing that, perhaps, the deck has lost some of its ferocity. I think Patron Warrior's relative failure is primarily because many players still consider it the most powerful deck around so they tech to beat it. If you want to see the results of Week 1 in detail, go here.
Archon's Team League Championship Casting Drama
In addition to the fun matches, ATLC also had some drama as the tournament's casting got quite unprofessional and stirred all kinds of problems for Amaz and the organizers. As ATLC tries to establish itself as the biggest Hearthstone League, the organizers (primarily Amaz) wanted everything to go smoothly. Apparently, picking Byron "Reckful" Bernstein to cast backfired, despite the caster's huge popularity with the Hearthstone crowd. Soon after he started casting, he demonstrated profound disinterest and lack of knowledge of the League's rules, and even became downright disrespectful, especially towards Tempo Storm's Eloise (his behavior echoed his previous behavior in another tournament). Reckful was promptly fired, and hopefully that's the last we'll hear of that. As Hearthstone becomes increasingly bigger as an e-sport, so do the expectations from the public and the sponsors. If you have a League with professional players, then everyone around them needs to be professional, including the casters.
HTC Recharged Has Concluded
The second edition of the HTC Invitational, HTC Recharged, has just concluded, and the winner of the $5000 was…Trump! Despite the many technical issues, the tournament was entertaining with some big names like Lifecoach, Forsen, and Strifecro getting knocked out from Round of 16. Trump beat Dog 3-2 in the semis and then won the tournament with a 3-1 over nugoory. Go here if you want to see the VODs from the tournament (although they get interrupted often because of technical issues).
A Talk With the DreamHack Champion, Tiddler
Many pro players consider Tiddler the best Hearthstone player in the world currently, and he has definitely broken enough records to prove it. He currently holds #1 rank in the GosuGamers rankings (even if ATLC isn't working out for him so far). In a recent interview on GosuGamers, Tiddler talked about the experience of preparing for tournaments and also about the current Chinese Hearthstone scene. It was interesting to see just how much Tiddler and pro players like him depend on statistics and similar information to prepare for tournaments and to pick decks. Tiddler described how he used his team's "inside" statistics (deck win rates, popularities, wins, etc) to pick his Druid, DemonZoo, and Patron Warrior decks for Dreamhack. Those statistics, which stemmed from analyzing around five hundred top level games, led him to believe that at this moment Aggro is still more powerful than Control decks. He also gave some insight into running a team like Celestial, discussing how issues like having players on the team from different territories introduces all kinds of problems like bad server connections and different time zones that hamper the team's preparation. Although he believes that Chinese players have their own understanding of the meta that is at times different from players in the west, he knows that the meta is driven by the west and that China lacks innovative deck designers.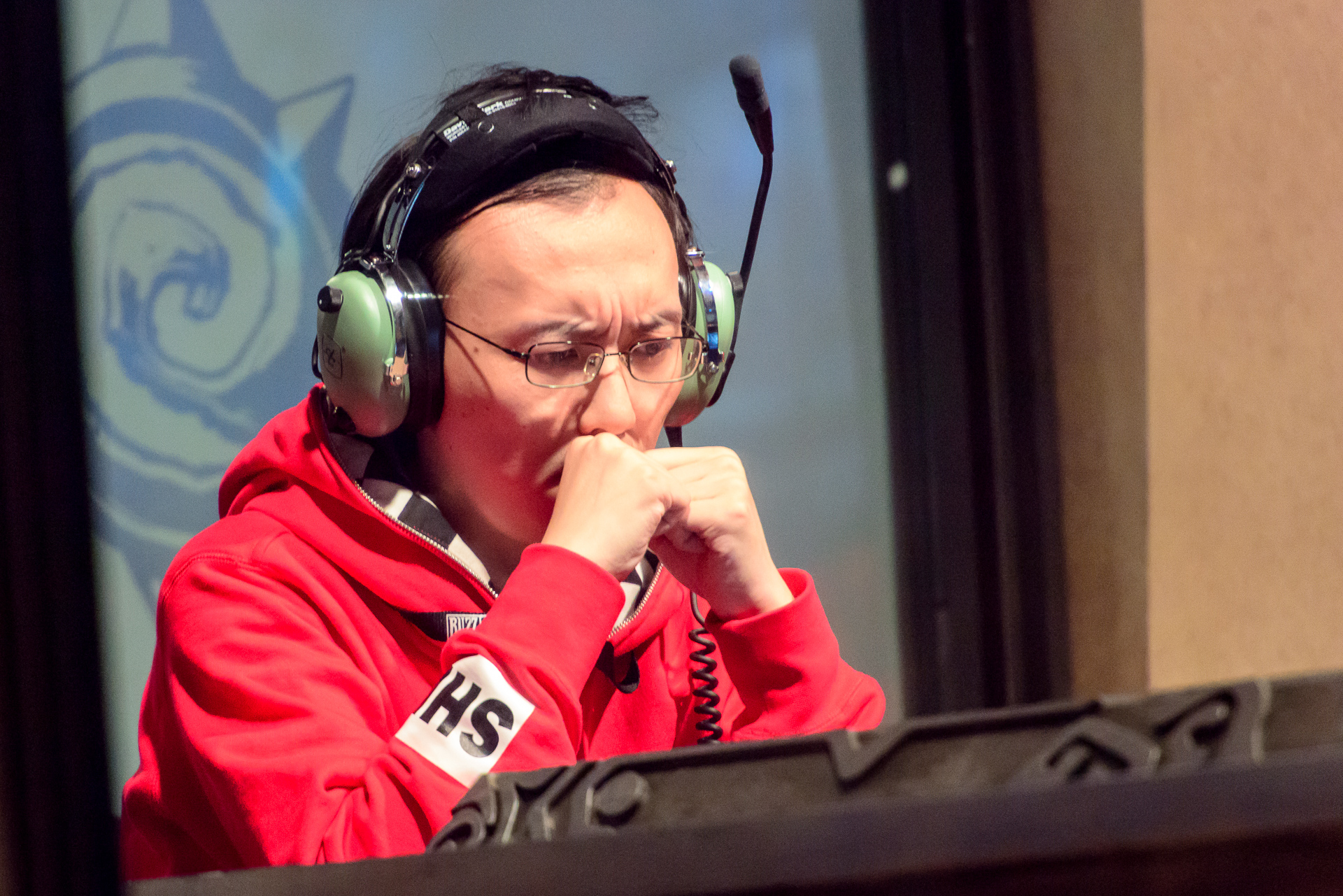 Talking more generally about Hearthstone, Tiddler believes the game is probably slightly bigger than DOTA 2 in China at the moment, even though the professional scene just got started. However, because pro teams in China still lag behind those in the west, many professional players are forced to also become streamers simply for the income. However, the good news is that Blizzard China and NetEast are triny go improve the situation for the Chinese pros.
Meta Report – Still Fun, Still (Relatively) Varied
The Meta continues its relative stability and not much has changed from last week other than many pros perfecting the decks they already use. Patron Warrior still works well, although many players pick decks precisely to take him out, so if you pilot a Patron Warrior deck currently, expect a lot of resistance in the higher levels of Ranked Play. Midrange Hunter continues to be a very strong choice that provides players with more flexibility than Face Hunter. Warlock is also still very strong, with many pros going the MalyLock and ZooLock route. Oil Rogue is, as always, a trusted choice, and Paladin decks are making a comeback with Aggro and Midrange doing very well. Finally, Tempo Mage, especially the Flamewalker variety, continues to do well. Overall, the meta currently is on the healthy side, which hadn't been the case after GVG. Most classes have at least one decent deck that can take you far, which bodes well for playing a variety of decks on Ladder (of course the lower levels are still quite Aggro, but that's a different discussion for a different day). Hearthstone Metabomb has some good decks for most classes, so take a look at that if you feel like netdecking today.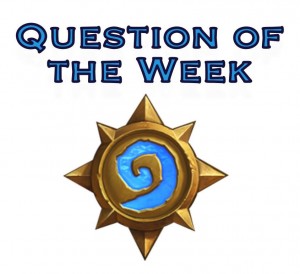 What Do You Hope Blizzard Reveals on July 22nd, and Why?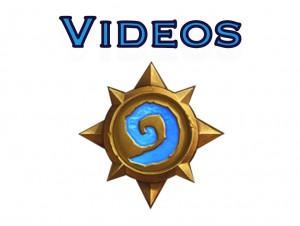 Kripp Offers a New Player Guide
New Hearthstone Commercial: Anno-y-tron!
Eloise and Forsen Tavern Brawl
A Compilation of the Epic Animated Legendaries Series
Strifecro's Lethal Puzzle #56
Epic Hearthstone Plays #70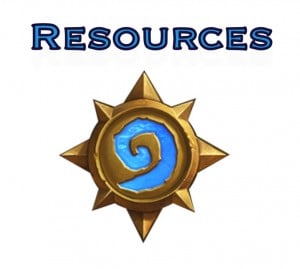 As always, we have some good resources on the site for you in case you are new to the game or simply want to sharpen up your game. There's never such a thing as too much help in Hearthstone.
Hearthstone Deck-building Guide
I hope you've enjoyed our trip around Hearthstone this week, and it has helped you improve your game. I believe we should soon start getting more info on the July 22nd announcement as our spies (or little spiders, in honor of Varys from GOT) come back with more info on what Blizzard plans in its secret dungeon laboratories. Please leave any comments/preferences/ideas in the comments, I read all of them. Till next week, may you have great matches!