Hello everyone, and welcome to the week! It's time once again for our look back at the noteworthy updates of the last seven days. This was a big week for updates, with some very popular games getting new versions, a cherished game many had given up on coming back to life, and some business about a flag or something. Of course, you can keep an eye out for updates yourself using AppShopper Social (Free), the watchlist in the TouchArcade App (Free), or by participating in the TouchArcade forums, but this weekly summary is here to fill in the things you might have missed. Let's dig in!
Minion Rush: Running game, Free Minion Race is the new mode added in version 3.0 of Gameloft's popular endless runner. Choose your favorite minion and race against the other two, avoiding their attacks and firing back with tricks of your own. This game has certainly added a lot since its initial release, and with the Minions as popular as ever, I'm sure we'll see plenty more.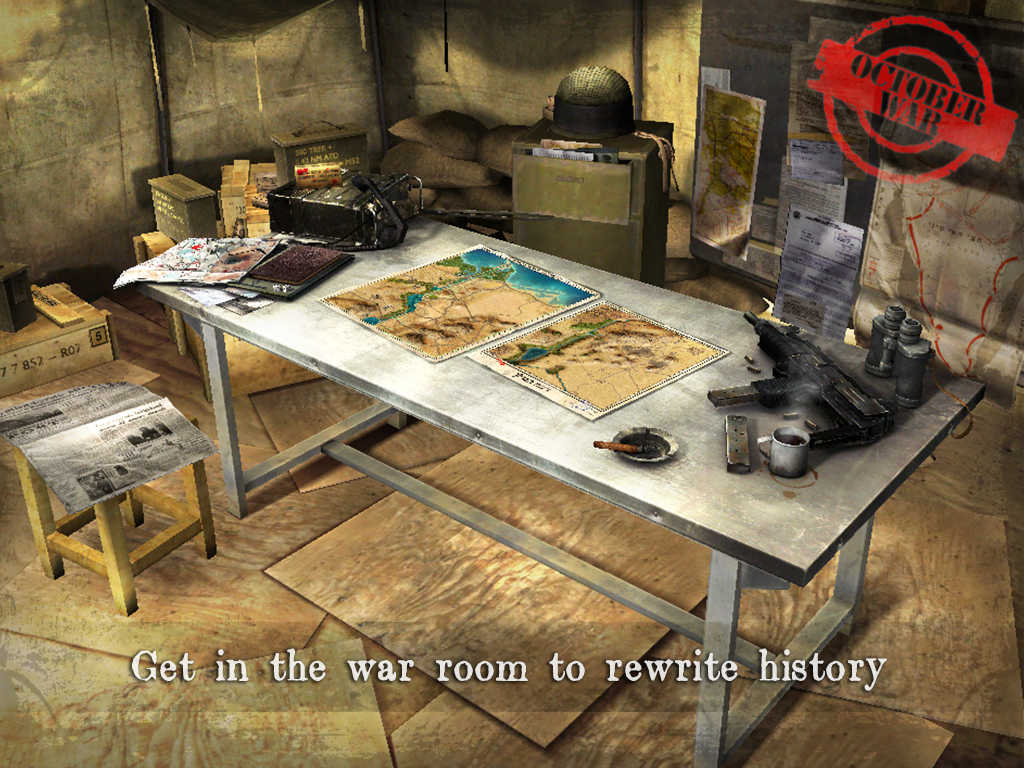 Wars and Battles - Strategy & History, $4.99 When your game is titled Wars And Battles, the more of both you can add, the better. The latest update brings the October War with it, allowing players to jump into the 1973 battle between Israel and the Egypt and Syria-led Arab coalition in and around the Golan Heights. It's good to see this game covering fresher ground when it comes to its selections. Not that the famous battles aren't fun, but there's so much more out there to focus on.
CSR Racing, Free CSR Racing finally adds one of the more elusive manufacturers to its line-up with this update. Lamborghini joins the game with the Lamborghini Huracan, their recent replacement for the Gallardo. That's only the start, with more cars from the famous manufacturer to be added to the game in the future. I just want to know when we'll see the Countach, thanks.
AdVenture Capitalist, Free Much more fun than Laundry Folding Communist, AdVenture Capitalist got a pretty big update this time around. Both the Moon and Earth get some new content to play through, and a few modifications have been made to existing stuff. There's also an end game celebration now for those who need some closure, and people who were annoyed by the dreaded orange dot will find it works in a much more agreeable fashion now. Thanks, capitalism!
KingsRoad, Free KingsRoad gets another of its regular content updates, this time adding some new skill runes that you can use to modify your skills at high levels. The June Blackthorn Tournament just wrapped up, but there's a new Knightfall event that you can challenge to try to earn all of the pieces of the new Vanquisher equipment set.
The Simpsonsâ"¢: Tapped Out, Free Are you ready for Tap Ball? Homer has invented a new sport, and that goes about as well as you would expect. This sports-themed update adds a lot of new stuff to the game, including Sportacus, Football Nelson, Baseball Jasper, Lady Duff and more. And of course, there's the Tap Ball mini-game itself, which promises to be almost as fun as Blitz Ball.
Kritika: The White Knights, Free Lots of goodies in Kritika's update, with a new Awakening system, a couple of new season classes, AI improvements, and an ultimate enhance feature for Legendary Pets. Better still, Gamevil has increased the chances of receiving better goodies when you clear a stage. In the spirit of Game Of War's ads, I think Gamevil should totally hire Olivia Newton-John to pitch for them. Just imagine: "Let's get Kritika, Kritika! I want to get Kritika, Kritika!" For this and other terrible marketing ideas, call me, friends.
GA1: An Assassin in Orlandes, $5.99 An Assassin In Orlandes kicked off the series for Tin Man Games, but it was definitely showing its age. Well, lucky for us, Tin Man has been porting their games to Steam of late, and that means they had an excuse to go back and re-do this gamebook with their latest UI and new, high-res illustrations. There's a good chance they'll be getting around to some of the other older Gamebook Adventures in time, too. Yay!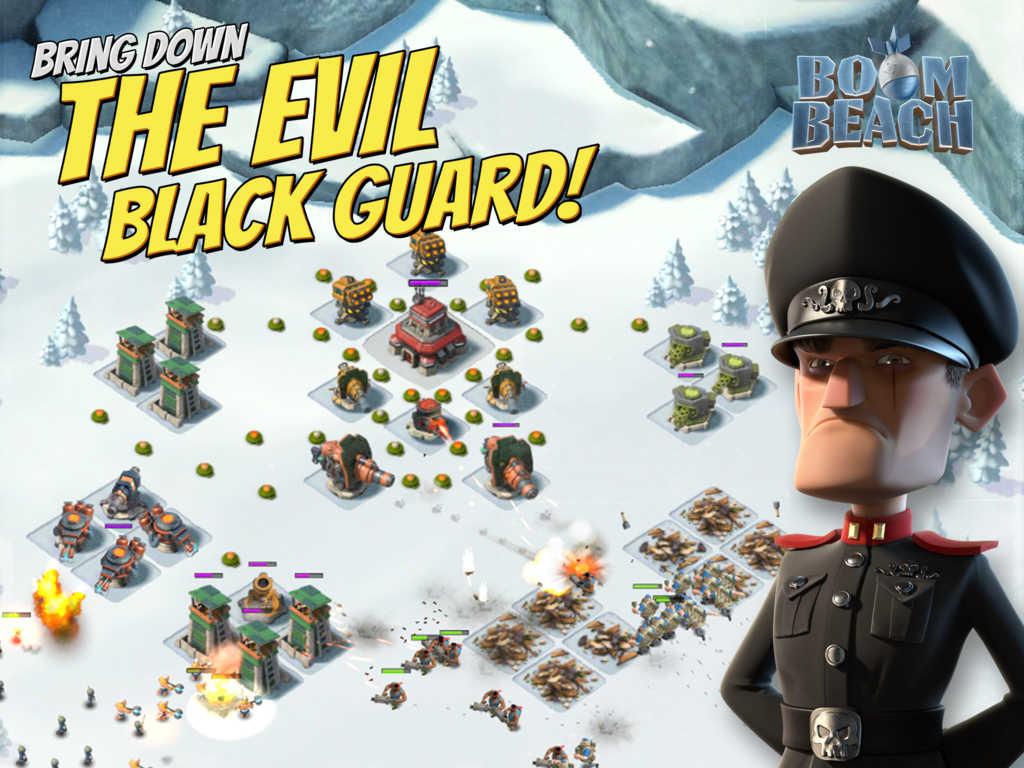 Boom Beach, Free Arguably a bad location for a summer vacation, Boom Beach nevertheless remains very popular among the general populace. The latest update allows you to save multiple base layouts and adds a bunch of new upgrade levels for buildings. There have been a number of balance changes made and plenty of bug fixes, to boot.
Kingdom Rush Origins TD, $2.99 Ironhide are pretty good about adding fresh content to their games over time, and their latest title in the Kingdom Rush series is no different in that regard. The new version adds an endless mode to the game, along with two new heroes. There's a were-lion with the oddly pedestrian name Bruce, and a fallen angel named Lilith. It's easy enough to understand Bruce, but I'm not sure why a fallen angel is using her unholy powers to vanquish all evil. Like, wouldn't she have to vanquish herself, too? And what is evil, anyway? I'll tell you, friends. The cable company. The cable company is evil.
Mega Run - Redford's Adventure, Free Somebody call Peabo Bryson and Regina Belle, because Mega Run just got a whole new world in this update. The Lava Caves feature 25 brand new stages to run and jump your way through. As usual, the developers have also taken the opportunity to fix a few bugs and improve overall performance.
A Dark Room, $1.99 Players keeping the fire burning for more A Dark Room content will be happy to see the latest version of the game hit. The game has gotten some balancing for speed running players, as well as some tweaks to the alternate ending. There are now some extended events in that special ending, but as always with this game, to tell is to spoil, so you should probably go poke around yourself and see what's up.
Crusaders Quest, Free New heroes are the story of the day in Crusaders Quest's new update. Two new legendary heroes, Demona and Melissa, and two new rare heroes, Noble Magnus and Dark Slyer Wilhelm, join the game. If you want to catch up on who they or any of the other characters are, the newly-added Library Of Time will help you catch up on your lore. Finally a new ancient dungeon has been added called the Road To Ruin. Sounds charming.
Zen Pinball, Free Zen's been doing a lot of licensed tables for the last little while, but let's not forget that they're pretty good with original stuff, too. Not all of their original tables have been released on iOS yet, however. The Mars table was released almost five years ago on other platforms, but it's just been added to the mobile version of the game. It's a pretty fun table, well worth checking out even if it is notably lacking in Spider-Mans.
Crossy Road, Free This update has been dubbed the Korean Update, and it includes nine new characters that pretty much check off all of the things Korea is known for these days: professional gamers, Korean barbecue, taekwondo, and… PSY? As usual, you can unlock most of these new characters by playing the game, but PSY is only available through a $2.99 IAP purchase. But hey, what's a few bucks to relive the halcyon days of 2012? Plus, PSY adds a new mechanic to the game with his hot dance floor moves!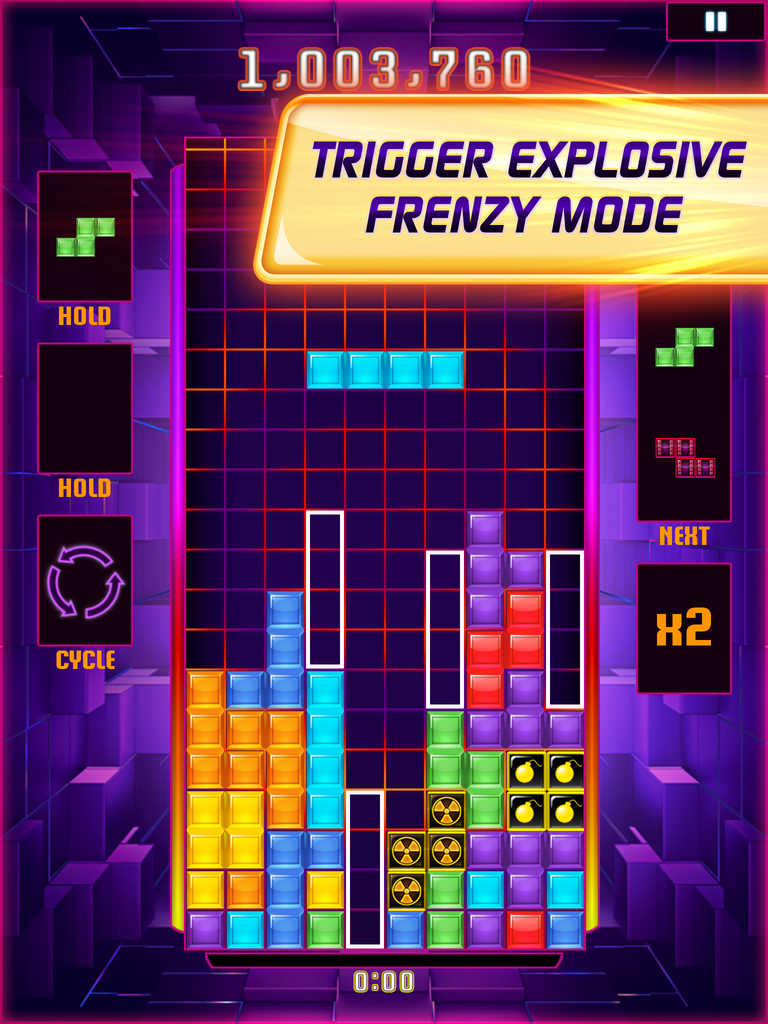 Tetris® Blitz, Free Tetris Blitz has a new power-up to mix things up called the Mino Vortex. Using it causes Tetrominos to defy gravity and help you clear lines. EA has also redesigned the way tournaments work and done a bit of clean-up work behind the scenes.
Cards and Castles, Free This update is mostly a clean-up and maintenance one, but it's still pretty cool. The interface has gotten an overhaul that makes it look and play better. Opening packs works a little differently now, as they are added to your inventory for you to open whenever you like. When you do, you'll notice there's a new presentation for opening them, which is a nice little addition. Audio options have been improved by adding sliders, and there are a few improvements to the controls.
Skyline Skaters, Free Less than a month after suggesting Subway Surfers was getting so thin on locations to visit for its world tour that it might end up in Winnipeg, Skyline Skaters takes its tour to Montreal. Hey, same country. That means it's time to fire up the Canadian stereotypes! New skater in hockey gear with missing teeth and a black eye? Check! Snow everywhere even though it's summer in Canada right now? You betcha! Mounties apologizing while head-locking a bear on huge signs? Sure! Hey, I can buy most of that stuff, but an English billboard in Quebec stretches my suspension of disbelief a bit too far.
Temple Run 2, Free When adding new characters loses its charm, there's only one thing to do: add new outfits! Temple Run 2 is going to be adding alternate outfits for many of its characters in the future, but it's kicking things off with Bruce Lee's iconic yellow jumpsuit from Game Of Death. There's also a new Fourth Of July event where you can earn a new hat. Auto-runner or fashion coordination game? You decide!
Civil War: 1863, $2.99 I mean, probably nobody cares about this, but I guess this app got pulled last week for some reason? Anyway, it's back with a new update that fixes a couple of bugs. The rest of the games in the series will return as soon as HexWar Games gets finished adding sweet beards to all their dudes. Probably some other cosmetic changes to the app icons, too. I don't know, I'm Canadian. The closest thing to a civil war we've had is when the Leafs beat the Habs for the Cup in 1951. We settled that dispute by having the Leafs agree to choke in crucial games for the rest of the team's existence. Canada appreciates your sacrifice, Toronto!
Pyramid Solitaire Saga, Free I'm starting to feel like the narrative of this game is coming apart. This new 20-level update has Helena and Kingsley finding a temple of gold in the middle of the village, and apparently they have to climb a staircase that leads to an enchanted forest? I don't know, this is beginning to feel like fantasy archeology mad-libs.
Cardinal Quest 2, Free Cardinal Quest 2 is secretly one of the best free roguelikes on the App Store. This new version has added some legendary weapons and made a bunch of tweaks to classes and skills. Further to that, the Tower has had its balance adjusted a bit to try to make things more fun for players. The app icon has also been changed, probably to more accurately reflect the look of the game.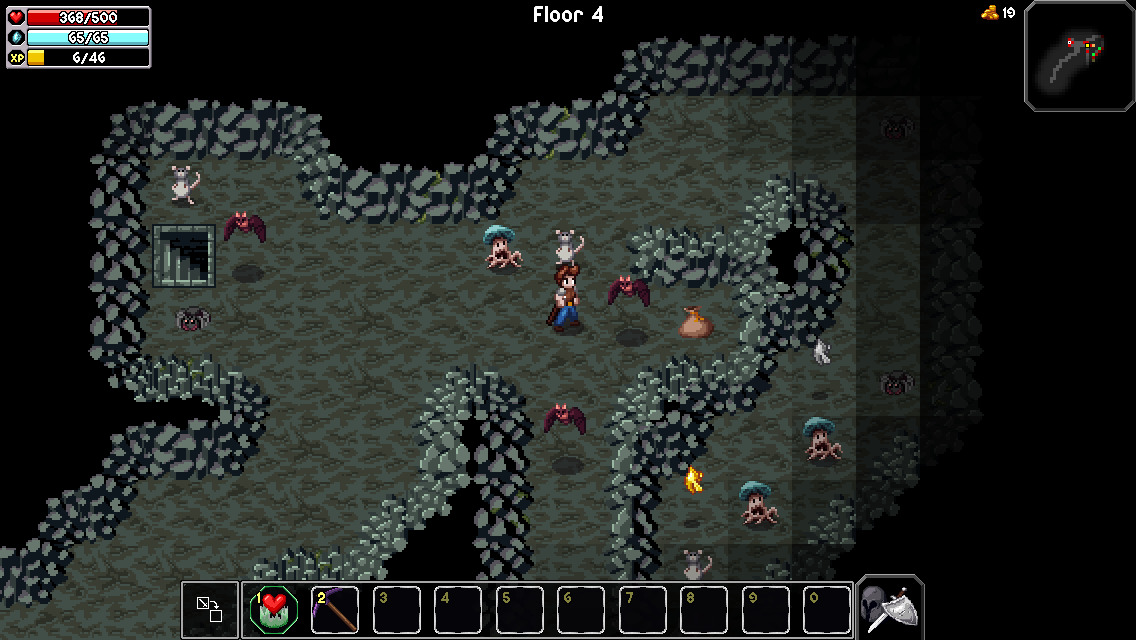 The Enchanted Cave 2, $5.99 But maybe a paid rogue-lite is more your thing? If so, Enchanted Cave 2 is a great choice. The new version adds multiple save slots to the game and fixes a mess of bugs. Not a huge update, to be sure, but more save slots are never a bad thing.
TheWorldEndswithYou: SoloRemix, $17.99 It's back! When The World Ends With You stopped working in iOS 8 and Square Enix got kind of weird about committing to updating it, it was hard not to feel anxious about its chances. Then, when Square Enix pulled it from the App Store, it was like when Kraven The Hunter buried Spider-Man alive. But just like Spider-Man, TWEWY slowly clawed its way through meters of dirt and stones, and on Friday, it thrust its hand up through the ground, declaring with fury and fortitude that it is alive! That's why I'm awarding it the coveted Update Mondays Most Spider-Mans Of The Week award, but I'm afraid I can't offer Square Enix the traditional celebratory metaphorical vermouth. That update was too zetta-slow!
That about wraps it up for last week's significant updates. I'm sure I've missed some, though, so please feel free to comment below and let everyone know if you think something should be mentioned. As usual, major updates will likely get their own news stories throughout this week, and I'll be back next Monday to summarize and fill in the blanks. Have a great week!