Pixelbite's Space Marshals ($3.99) brought some fresh ideas to the tired dual-stick genre when it launched back in January. Rather than a run-n-gun, blast everything in sight approach, Space Marshals demanded strategy, patience and stealth in order to be the most successful. We loved the game in our initial review, but in March, Pixelbite sweetened the pot with a huge Chapter 2 expansion for the game which added new enemies, new weapons and more. Now Pixelbite has taken the wraps off of a forthcoming Chapter 3 update for Space Marshals in our forums, and it's looking really sweet.
The new Chapter will have an even greater emphasis on stealth, and one of the new additions will be alarms. Setting off an alarm will obviously alert the bad folks that something is up and send them searching for you, but you can also use alarms to your advantage by tripping them to create a diversion and then sneaking right by. Here's some in-development screens from Chapter 3.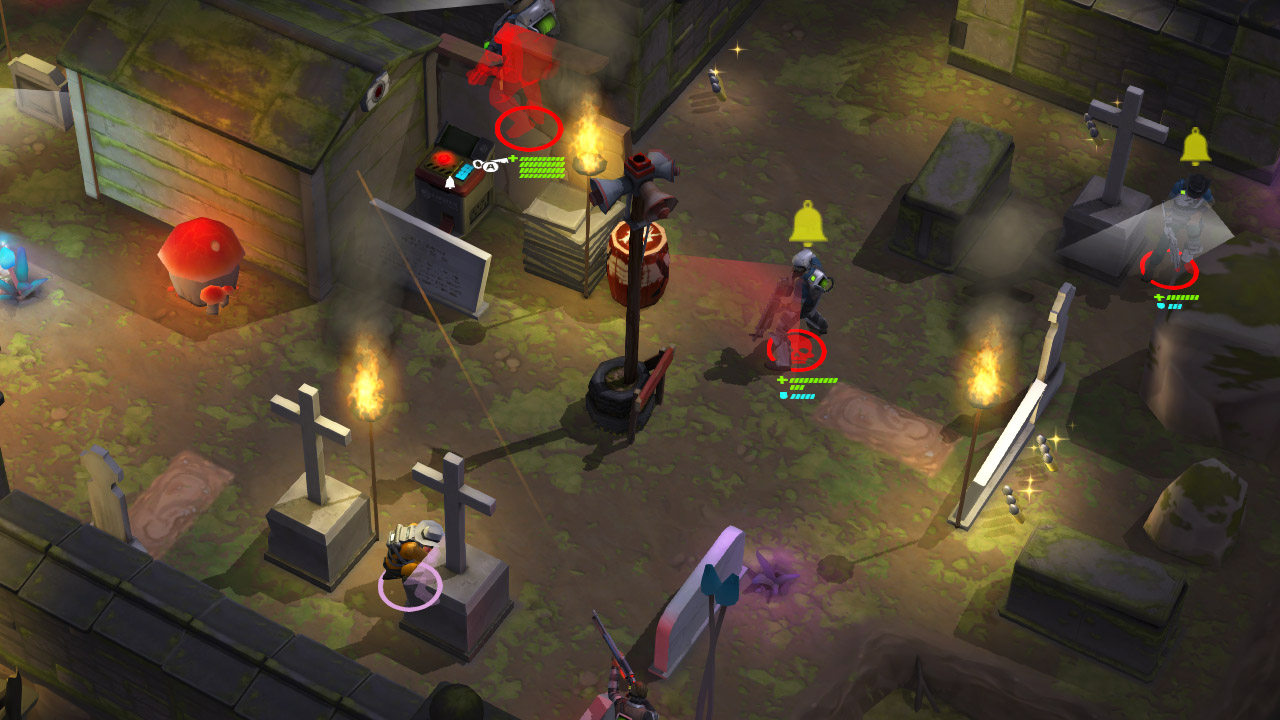 Pixelbite has stated that Chapter 3 will be the final Chapter for Space Marshals, but don't go getting sad, as they've also stated they're very interested in doing a sequel, as the first game has been incredibly well-recieved. Color me very excited for that! Chapter 3 is still in the works but expect it to arrive sometime in late summer.