Good news, racing fans! XperimentalZ Games' fantastic side-scrolling racer Pixel Boat Rush ($0.99) has finally received that big update promised late last year. Not only is there a spankin' new endless mode, there's also an editor to make your own pixel boats. You know, for rushing!
What's extra super cool is that the developers chose the content of this update based on a poll they set up in our forums. The "winners" were an endless mode and multiplayer, but at some point a boat editor was suggested and they swapped out the multiplayer mode (for now).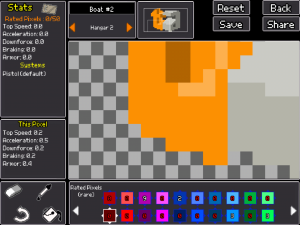 That's totally fine with me, though, as I've been playing the update for a few weeks now and the editor is pretty perfect. After each race (regardless of the mode) you earn pixels of different colors and rarities which you can then use to create the boat of your dreams. Or male genitalia. Whatever strikes your fancy, really. Depending on rarity, the pixels you collect can add to the attributes of your boat, increasing speed or armor or what-have-you.
The endless mode is pretty self-explanatory. You choose your favorite boat and try to get as far as you can before you're ruthlessly shot down by your adversaries. As for scoring, you get one point for every boat you pass, two for destroying a boat, and have one point deducted every time you are passed. It works really well, and it's nice to have something else to do once you've earned gold trophies in all the career races.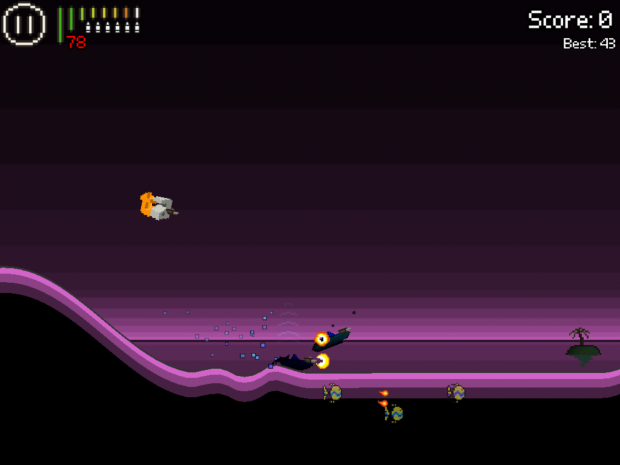 They've also included Kamcord replays so you can watch your best run over and over. In all, it's a pretty impressive update to a game that was already mighty awesome. As if all that wasn't enough, the game is also 50% off to celebrate. What's not to love about that?