This Rotable and Ketchapp cloning/idea-stealing story that launched earlier today has wound up being a massive rabbit hole, but it looks like there was no outright theft involved. We've done some further digging and the story gets interesting. So Circle Pong! (Free) was originally developed by Ilyas Hassani of Perlagotchi, as evidenced by the com.perlagotchiapps.squashpong file for the Google Play version, and for the iOS version as listed by AppAnnie, being com.perlagotchiapps.squashpong. I contacted Hassani via an email listed on his Twitter account, and he confirmed that he was the developer of Circle Pong, that he cloned Pongo Pongo (Free), which released in April of 2014. So the evidence that Circle Pong is a direct clone of Rotable is seemingly dismantled. As well, Circle Pong has existed since at least October 9th, 2014, under that app name that includes "squashpong" before Matt Akins reached out to Ketchapp, on October 31st. So, the odds that this story happened as Akins believes it did seem unlikely.
But what about App Cow, the alleged Ketchapp shell company? I contacted the owner of App Cow, and he denied any connection to Ketchapp whatsoever multiple times. As well, Ketchapp has denied any connections to App Cow. What is odd is that Circle Pong did better than even the original developer hoped when he sold the game. Hassani mentioned that App Cow did "vine marketing" to me in an email, and there's some evidence of that, though few if any Vines of Circle Pong are still on the web. It's very hard to get up the free charts through normal virality, and this game got all the way up to number eleven on the free charts. How that is, when Apple-featured and cross-promoted games fail to do so, is unknown.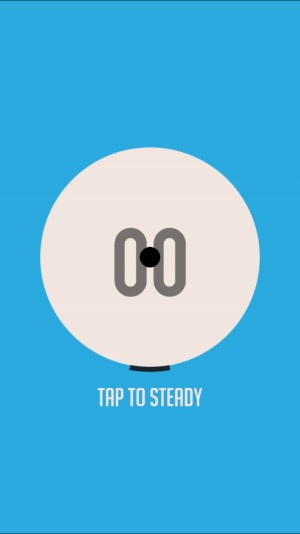 So what the situation looks like is that this was a coincidence that Ketchapp was involved thanks to the world of selling the rights to apps, developers uploading clones to app stores, and games with simple concepts being created indpendent of each other. And the Circle Pong on the Amazon Appstore appears to be uploaded by a company uploading clones.
Ketchapp is merely guilty of making games with simple concepts, and winding up in coincidental situations. For example, Zig Zag Boom (Free) developers Mudloop learned that Ketchapp had builds and video of ZigZag (Free) before they ever submitted their game to Ketchapp. The developers of Zig Zag Boom confirmed this to me.
These kinds of situations will likely continue to arise over time because these kinds of simple game concepts keep getting made. And what can look like a clone can actually be just two people coming up with similar ideas independently. And with the sales of apps and source code, who made what can get tangled up. And because Ketchapp does see prerelease versions of games that can be cloned, it's possible that a similar situation that looks bad could arise in the future. They also make games that are similar to existing games. Interestingly, Hassani claimed that Ketchapp's Spring Ninja (Free) copied his Sheepop (Free) but he claims inspiration from Skipmore's Goat Jumper (Free). And Ketchapp did publish 2048 (Free) on the App Store based on the source code of the original web version, which itself was a clone/distillation of Threes ($5.99).
So, yes, this is all a mess. But assuming everyone involved is telling the truth – and everything seems to check out – it seems as if any malicious cloning was not happening here, just some App Store business that threw up a few too many red flags.