It's new video game day, and for whatever reason many of the games we posted about earlier today as "coming tonight" became available in the US much sooner than the normal 11pm EST time. Hey, whatever! Here's a list of everything from today and some things from earlier in the week. For my money, I'm most excited for Does Not Commute, which is laugh out loud entertaining, and Sorcery! 3 which is the same excellent digital gamebooking we've come to expect from Inkle with some incredible new features. Check out the games below and let us know which ones are tickling your fancies.
---
Update: Well it looks like Minions Paradise might just be a soft-launch, sorry about that folks, the moose out front should have told you. We'll keep our eye out for the worldwide launch.
Battle Odyssey
iTunes Description
Raise the sail and set course for a fresh and exciting puzzle-RPG adventure!

Welcome to Pondera, a world lush with magic, but being corrupted by evil. Your elemental powers can save this land, but you'll need brave Allies to fight by your side!
Forum Thread: Battle Odyssey (by Gameloft)
---
Bouncy Bits
iTunes Description
Welcome to the world of Bouncy Bits where you can enjoy the freedom to Bounce your Bits!

Test your skill, patience and determination to unlock a whole world of characters from the bouncy world. Rainbow sheep, chip stealing seagulls, and piranha's with a taste for toes.

Collect coins, open up secret bit boxes, and you to can be the envy of your friends when you finally unleash Penelope the Pony! Spreading magic, sparkles and glitter to brighten up your day.
Forum Thread: Bouncy Bits (by PlaySide)
---
Century City
iTunes Description
Supremely satisfying gold tapping action! It's a clicker gem!

Century City is all about mining golds and building up your own Super City! No complicated stuff, just tap to pile up your money in the gold mine. Build your city in the most simple way possible to earn more fortunes. Treat your eyes with an exceptionally well designed city artwork. Buy and collect them all!

Never get bored because Century City is packed with many mini games which will provide you a lot more ways to growth your money. Compete with friends or ask them for helps! Visit your friend's city for rare rewards. Don't waste anymore time, your friends have already started.
Forum Thread: Century City (by Pine Entertainment)
---
Chouchou Puzzle Adventure
iTunes Description
Ready to go? You are Chouchou, heir of the Sacred Rooster Dynasty. Your quest is to travel across the Holy Mountain and free the Sacred Animals from the dark spell cast upon them by the mysterious Evil Master. To achieve your goal, you will have to gain experience and unlock the best weapons, by finishing as many objectives as possible.

But victory won't come so easily! You will need courage and dexterity to align ressources on your path, granting you more strength, defense and magic. And you might even find a few treasures on your path… who knows?
Forum Thread: Chouchou Puzzle Adventure (by Spinbot)
---
Demon Hunter: Chronicles from Beyond
iTunes Description
Demon Hunter: Chronicles from Beyond is a thrilling tale set in 1930s America. The game tells the story of Dawn Harlock, an unusual red-eyed woman, who must return to her family estate on Iowa Island to investigate the mysterious death of her mentor, Professor Ashmore. It's not long before Dawn discovers traces of horrifying experiments and has to come face to face with an ancient evil from another world.
Forum Thread: Demon Hunter: Chronicles from Beyond (by Artifex Mundi sp. z o.o.)
---
Does Not Commute
iTunes Description
A strategic driving game from the award-winning maker's of Smash Hit. Does not Commute is a temporal paradox in which you have no one to blame but yourself. What starts out as a relaxing commute in a small town of the 1970's quickly devolves into traffic chaos with hot dog trucks, sports cars, school buses and dozens of other vehicles. You drive them all. Plan ahead. Don't be late.

In this small town, discover the characters and their secrets – what world-changing experiment is inventive dentist Dr Charles Schneider hiding? Will Mr Baker quit his job in advertising? What is that strange mask on Mrs Griffin's face? Will Mr Mayfield's peculiar obsession with Yorkshire Terriers take over his life?
Forum Thread: Does Not Commute (by Mediocre AB)
---
Dungeon Link
iTunes Description
Discover the world of Kanterbury on your quest to defeat the Demon King. Find and recruit new companions along your journey. Train and enhance your heroes to unlock their powers.

Connect matching colored tiles to attack. Cover the entire board by linking matching tiles to unleash a devastating strike. Link your own path to victory in this highly addicting puzzle RPG.
Forum Thread: Dungeon Link (by Gamevil)
---
EA Sports UFC
iTunes Description
Step into the Octagon® with EA SPORTS™ UFC® for mobile! Collect your favorite UFC fighters, throw down in competitive combat, and earn in-game rewards by playing live events tied to the real world of the UFC. EA SPORTS UFC brings the intensity of MMA to your fingertips like never before. HD-quality visuals, intuitive touch controls, and action-packed gameplay create a unique combat experience for novice and veteran fight fans alike.

Choose from over 70 fighters in four divisions and begin your journey to the top. From Jon Jones' spinning back elbow, to Georges St-Pierre's superman punch, each athlete boasts a unique set of special moves. Win bouts, unlock new opponents, earn coins, and level up abilities – all while building your UFC legacy. Battle through your career and invest in training to watch your abilities skyrocket.
Forum Thread: EA Sports UFC (by Electronic Arts)
---
Galactic Nemesis
iTunes Description
Aliens are invading the galaxies and you're the only hope. Battle waves of alien races and defeat mega bosses with your powerful galactic ship. Each world offers a new set of challenges, and new species of fire shooting aliens. Upgrade your ship to help your conquer the challenges. Compete in over 36 (and growing) stages, then attempt each world's endurance mode to see if you have what it takes to save each galaxy.
Forum Thread: Galactic Nemesis (by CS54)
---
Kayos
iTunes Description
From the developer that brought you the award-winning original game Boost 2, comes another adrenaline rushing experience: K A Y O S. More intense, more challenging, and more chaotic than ever before. With simple controls and a clean, visually enticing interface, Kayos will immerse you into a world with no boundaries or rules – but do you have what it takes to survive?
Forum Thread: Kayos (by Jonathon Lanis)
---
KEY – 3D Cubic Puzzle
iTunes Description
A puzzle game where pieces are fitted together by rotating a cube. Flick the cube to rotate it depending on the shape and orientation of the pieces. To complete a round, fit the pieces in all six faces of the cube before your time runs out. Play the game to gain points by completing up to 100 rounds.

Your remaining time increases depending on the direction in which you rotate the cube to fit the pieces. If you fit the pieces by rotating the cube horizontally, you gain 1 second; if you rotate it vertically from the front, you gain 2 seconds, and from the back, you gain 3 seconds. Increase your remaining time and aim for a high score.
Forum Thread: KEY – 3D Cubic Puzzle (by NUTRACTOR)
---
Koala Keen
iTunes Description
Koala Keen – very addictive, extra hard one touch control time killer. Tap to jump from tree to tree and avoid hitting squirrels. If you are in situation where jumping is too dangerous and you may hit a squirrel, do nothing and Koala will climb the tree. However, react quickly as Koala may hit the branches if it climbs too high or too low. Cute pixel art style, fast gameplay, do or die situations. Game difficulty is above average so beware!
Forum Thread: Koala Keen (by Applava)
---
Letterpad
iTunes Description
Letterpad gives you 9 letters. Your task? Find the hidden words relating to the puzzle topic!

• Work your way through over 200 puzzles
• Create and share your own puzzles to stump your friends
• New community made puzzles added regularly
• Apple Watch support lets you play right on your wrist!
Forum Thread: Letterpad (by NimbleBit)
---
Mini Racing Adventures
iTunes Description
Introducing Mini Racing Adventures, possibly the best Free realtime multiplayer, 3D endless side scrolling physics based racing adventure game ever created! Meet Martin Nitro Minimo, or MnM for short. Now short in stature he may be but underneath that facade lies a great big heart with big dreams to fulfill. Help Martin in his quest to become the record holder as the greatest endurance racer of his time and overcome his shadowy adversary Omini Speedario that is in relentless pursuit.

Mini Racing Adventures challenges you to unlock our collection of unique vehicles each with their own feel, to travel across the farthest reaches of 5 adventurous stages. Race into action as you select your favorite Buggy cars, ATV, Trial Bike, and even Trucks to explore the highest hills, dirt tracks, snowy mountains, and other beautifully designed stages. Maximize your vehicles potential by unlocking 5 different upgrades. We wish we could see you at the finish line but the road never stops so you will have to create your own. Are you up for the challenge?
Forum Thread: Mini Racing Adventures (by Minimo Studio)
---
Minions Paradise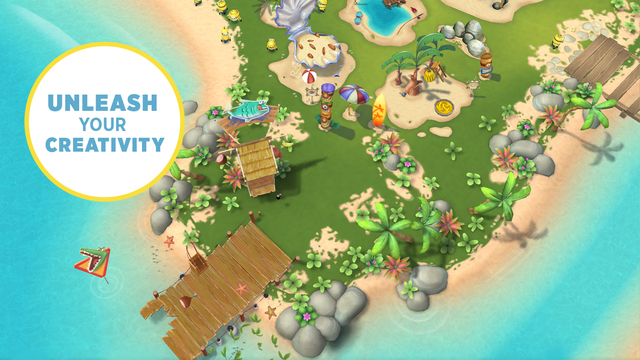 iTunes Description
Join the Minions on the vacation of a lifetime!

When a lovable yet bungling Minion named Phil accidentally sinks the cruise ship carrying his vacationing Minion buddies, he decides to turn a deserted tropical island into the perfect Minions Paradise! Join Illumination Entertainment – the creators of the MINIONS movie – and EA as they take your favorite Minions on an incredible mobile game journey.
Forum Thread: Minions Paradise (by Electronic Arts)
---
Neon Run!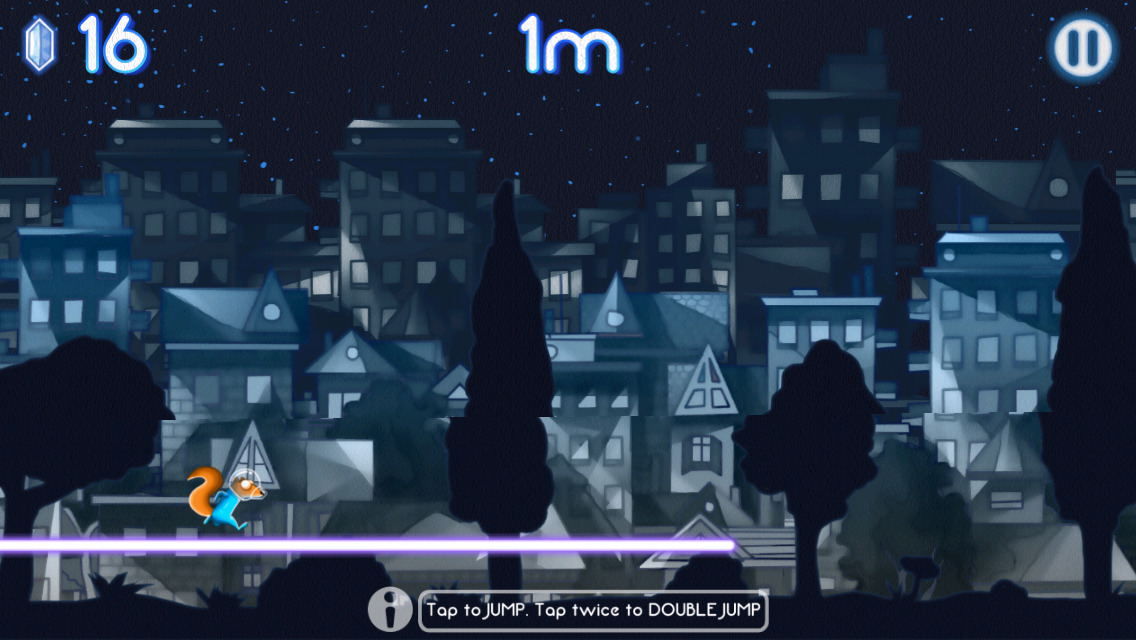 iTunes Description
A strange alien spaceship crashed on earth. Your mission is to rescue all the crew members as you reach far distances.

This game is an infinite sidescroller with a mini luck game built on top and 6 crazy cool playable characters to discover like a halfcyborg cat, extraterestrial octopus, space squirrel and more. Thank you and good Luck !
Forum Thread: Neon Run! (by Boia Flavius)
---
Pinball Sniper
iTunes Description
The new game from the creator of hit app ZigZag.

Pinball Sniper is a new kind of pinball game in which you have to hit and crush the gems with the ball. Collect as many gems as you can to unlock Monsters.
Forum Thread: Pinball Sniper (by Ketchapp)
---
Pixel Wars Arena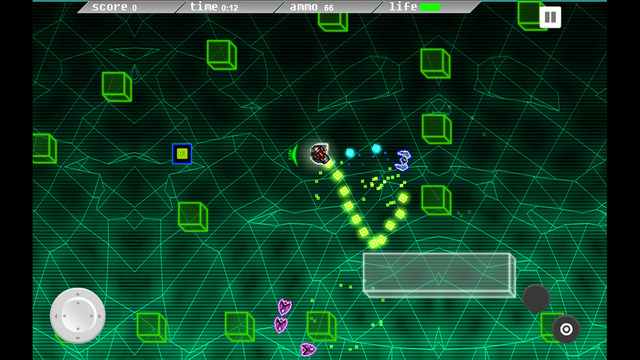 iTunes Description
Pixel Wars Arena is a retro-styled arena shooter. Survive the waves of enemies coming at you from all directions!

Grab the Superbomb to clear the board, fight your way through small and bigger foes to reach the much needed Life Bonus!

The main Game Mode is the Survival Mode with 5 levels filled with bonuses and enemies.
You can also test your skills with the Infinite Mode.
Forum Thread: Pixel Wars Arena (by Mathias Reltgen)
---
Punch Kidd
iTunes Description
Punch Kidd lets you re-live your favourite childhood game, complete with frantic air punches, ghostly enemies and mysterious puzzles. Take the epic journey through 16 challenging and diverse levels. Blocky pixel-art and chirpy chiptune soundtracks of 80's consoles will bring this adventure to life – in your hand, all running natively and fullscreen on iPhone, iPad or iPod Touch!

Hope you all love it 🙂
Forum Thread: Punch Kidd (by Tim Webster)
---
The Rumbly Bumstinkers
iTunes Description
** Not many games let you be a flatulent baby flying through the air **

Oh, boy! The Bumstinker family has rumbly bums! Pick your favorite bumstinker and soar gracefully upwards, riding on a rainbow cushion of gas as you stuff yourself with scrumptious beans and other musical foods, while competing to be top of the leaderboard and unlock achievements!
Forum Thread: The Rumbly Bumstinkers (by Adam Holmes)
---
Sorcery! 3
iTunes Description
The land of Kakhabad is a wilderness – a ruined desert, a tangled forest, cruel mountains and fissures, all guarded by seven fearsome serpents. But you must cross this land if you are to reach Mampang and the Crown of Kings. Rely on your wits or fight your way through – play with honour, or lie, cheat and steal – the choices are all yours.

From the creators of TIME's Game of the Year 2014, "80 Days", comes the third instalment in the acclaimed Steve Jackson's Sorcery! series. An interactive story told through thousands of choices, all of which are remembered, where no two adventures are the same. Adapted and expanded from the million-selling gamebook series by legendary game designer Steve Jackson, co-founder of Lionhead Studios (with Peter Molyneux) and co-creator of Fighting Fantasy and Games Workshop (with Ian Livingstone).
Forum Thread: Sorcery 3 (by inkle)
---
Super Muzzle Flash
iTunes Description
Put your lightning-speed reaction skills to the ultimate test!

Super Muzzle Flash is a new spin on the old shooting gallery, only… you're blind until you shoot! Tap to shoot, shoot to see. See a ghost, shoot 'em down. CONTROL YOUR FIRE! You might hit a Civilian by accident! Featuring stunning visuals with a unique take on pixel art, an era defining art style. Developers Dime Studios have focused on delivering gameplay that is gripping, instantly accessible, and as much fun as it is provoking!
Forum Thread: Super Muzzle Flash – (by Dime Studios)
---
Thwoq
iTunes Description
You play as Thwoq, a once state-of-the-art robot who had been superseded by newer models. You eventually end up at a recycling facility which you are trying to escape from by descending down a series of towers.

There is one problem though : you have been partially dismantled and lost the ability to brake. Adding to that, there are deadly spikes and lasers to greet you along the way.
Forum Thread: Thwoq (by Pimago)
---
Tower Slash
iTunes Description
Tower Slash is an action pixel art game that will push you to your limits!
Only the fastest finger will survive! Swipe to match the arrows directions to defeat enemies, and climb your way through! Use your memory and reflexes to defeat a horde of enemies and bosses!

Have you got the necessary skills to beat your friends scores and become the ultimate tower slasher? Unlock all the game characters, each with unique special abilities that will enhance your game experience. Level up to gain bonus scores! Fight your way to the top!
Forum Thread: Tower Slash (by Joao Costa)