The idea behind the TouchArcade Game of the Week is that every Friday afternoon we post the one game that came out this week that we think is worth giving a special nod to. Now, before anyone goes over-thinking this, it doesn't necessarily mean our Game of the Week pick is the highest scoring game in a review, the game with the best graphics, or really any other quantifiable "best" thing. Instead, it's more just us picking out the single game out of the week's releases that we think is the most noteworthy, surprising, interesting, or really any other hard to describe quality that makes it worth having if you were just going to pick up one.
These picks might be controversial, and that's OK. If you disagree with what we've chosen, let's try to use the comments of these articles to have conversations about what game is your game of the week and why.
Without further ado…
WWE 2K
Ok, ok, it's no secret that we are massive wrestling fans around TouchArcade, so it might not be surprising to see WWE and 2K's first actual wrestling simulation game for mobile, simply titled WWE 2K ($2.99), as our game of the week. What can I say, we're total smarks. Beyond us being wrestling fans though, WWE 2K is noteworthy for several other reasons. While it's by no means perfect, this is the real deal for WWE fans on the go, and it holds all sorts of potential for the future. Best of all, it's pretty darn fun, too!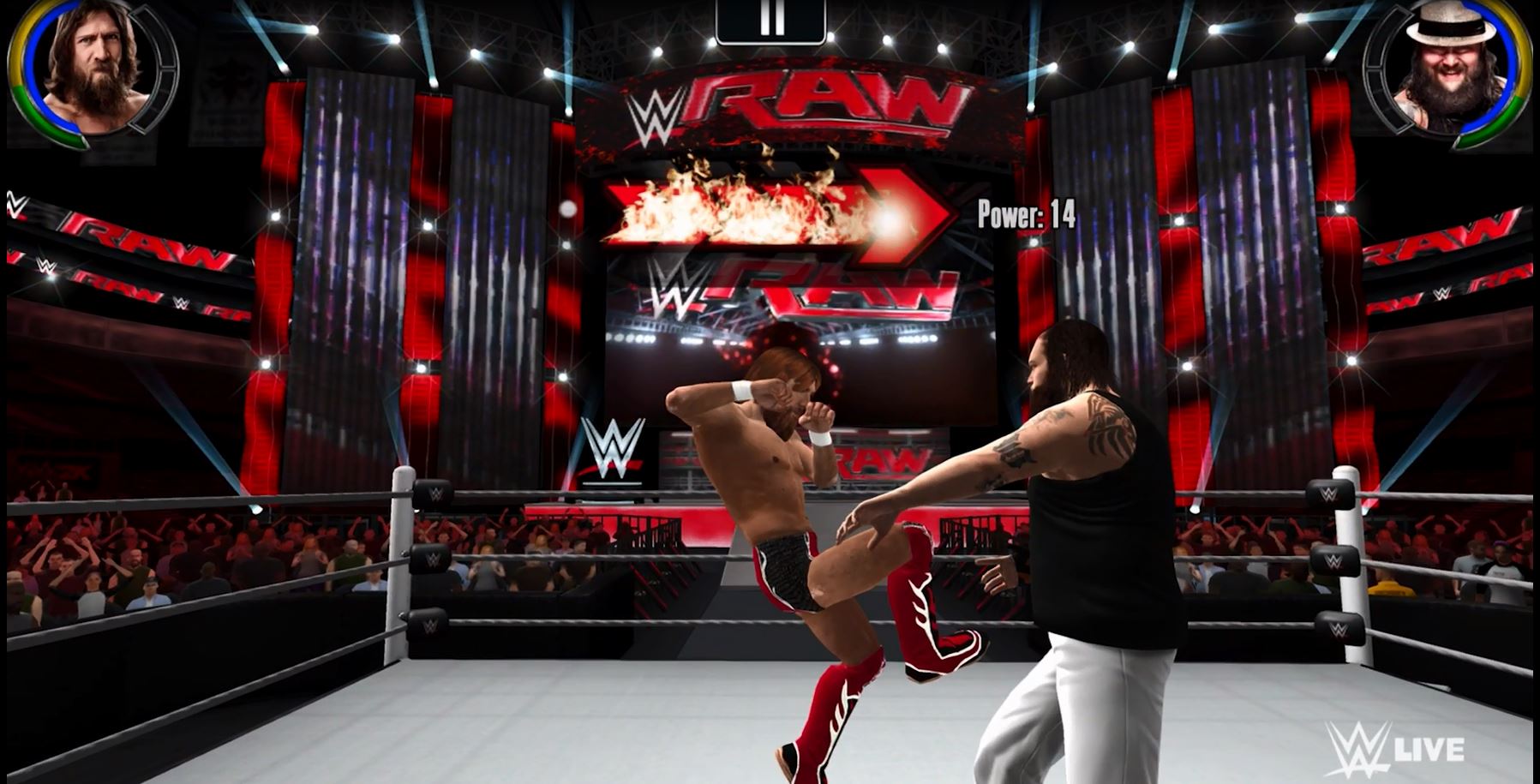 As mentioned, this is a simulation game in a similar vein to the console WWE 2K games, but it's considerably scaled back. You have a create-a-wrestler, and though the initial options are limited (more unlock as you progress through the game), it's definitely fun to create and name your own character and use them in the game. The bulk of the game consists of a Career mode which sees your created superstar or an already-established star working their way through the WWE ranks.
The way the Career mode is setup is super satisfying, as it lays out meta-goals to achieve and tiny rewards that make your progression feel meaningful. In addition to the Career mode, there is also the ability to play one-off single matches, play through some training, and even compete online against other players over Game Center.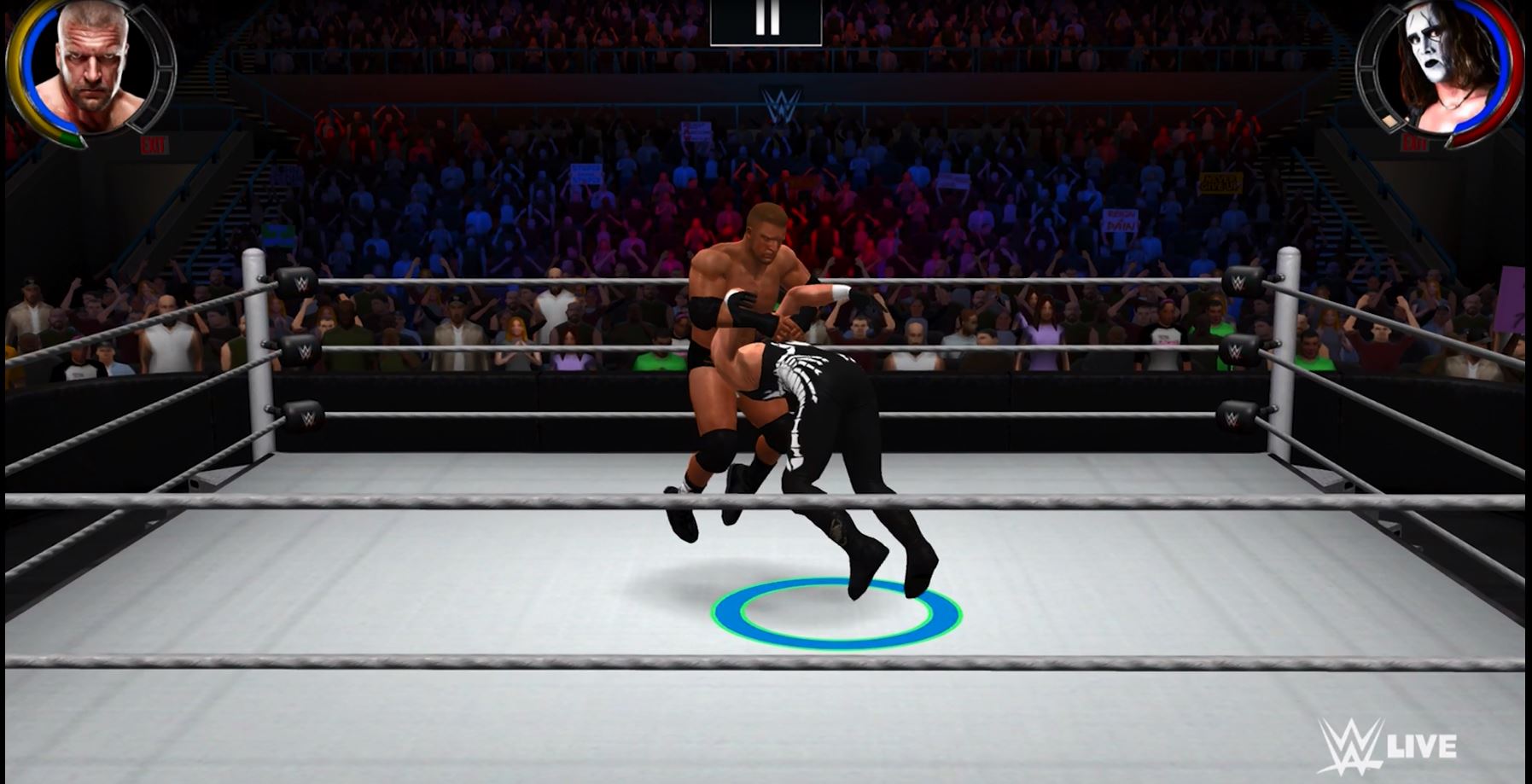 Now, as great as the stuff that's in the game is, there is definitely a lot that feels like it's missing. Many match types and many superstars aren't in this initial release of WWE 2K, but there's definitely enough content to sink your teeth into and I'd imagine 2K has plenty in store in terms of updates for the game. Just don't go in expecting a game that's as fully-featured as the current console titles.
By far the best part about WWE 2K is its presentation. The graphics are quite good and all the WWE Superstars look just like their real-world counterparts. They even have the same intro effects and music. As a WWE fan, it sends chills down my spine watching wrestlers coming out for a match, and while there are definitely more competent wrestling games in the world nothing quite captures the excitement like the real WWE product.
For that reason alone, if you're a WWE fan I'd recommend checking out WWE 2K. There's room to grow in terms of content, and the gesture controls definitely take some warming up to (some additional control options would be nice), but the overall package feels more than worth the price for having the ability to turn into my ten-year old self in my pocket at all times