As predicted late last month, the Hearthstone (Free) update that adds universal support and makes the game playable on iPhones is currently available on the App Store. The App Store can be a little weird when it comes to update propagation, so if you don't see the universal update available yet just give it a bit and it should show up. A trick that has worked in the past for updates like these is if it doesn't show up as universal on your iPhone yet, try downloading it on your iPhone through your purchase history. Why does that work? Who knows, the App Store is weird.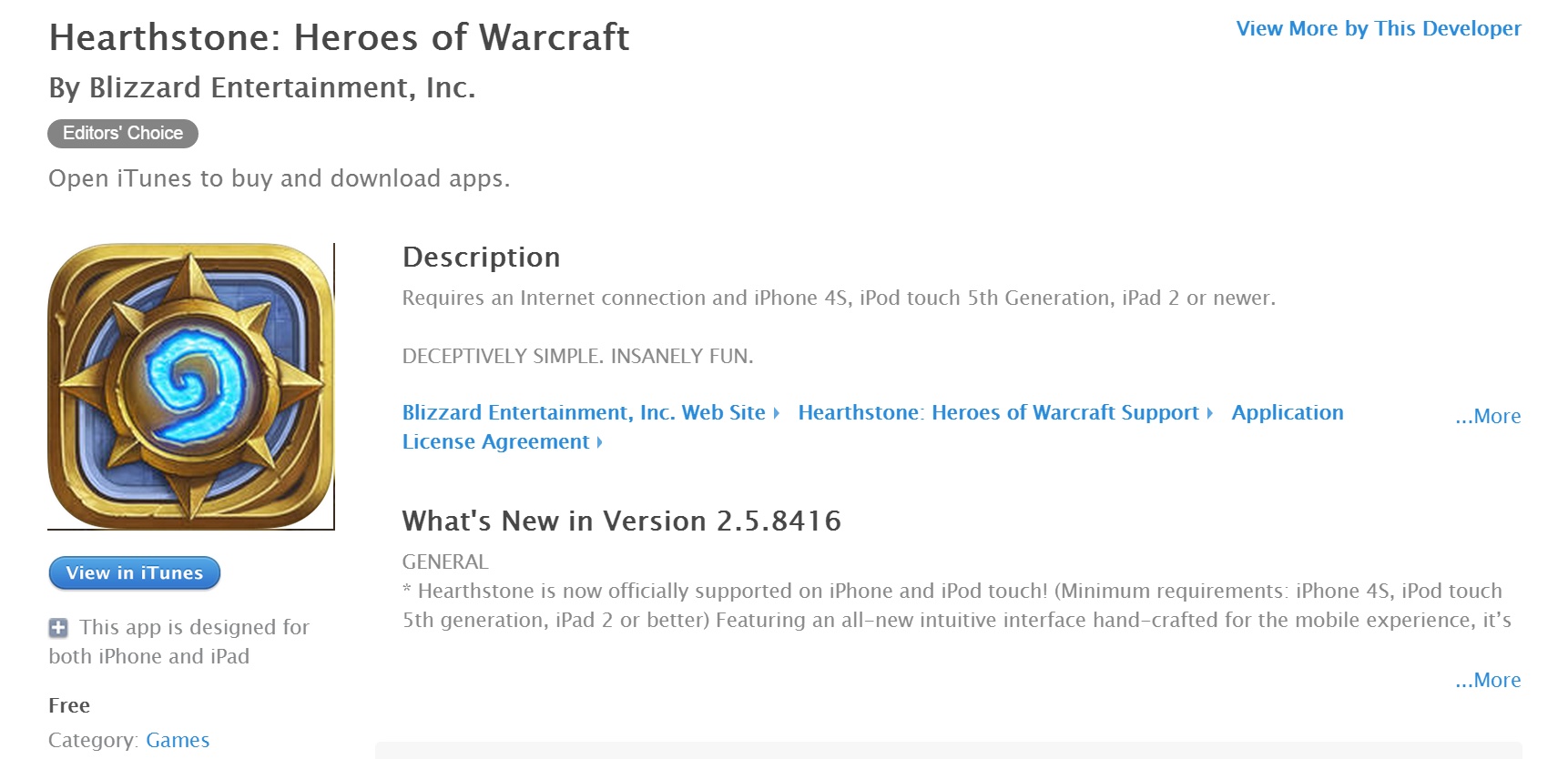 To play Hearthstone on a non-iPad device, you'll need at least an iPhone 4S or 5th generation iPod touch, which is surprising considering just how old those devices are. The Hearthstone UI remains mostly intact, with the major change being most things just shrunk down to fit on the iPhone screen. I think playing on the iPad will still be the preferable way to enjoy the game, but the convenience of always having Hearthstone in my pocket will lead to me playing a lot more of the game.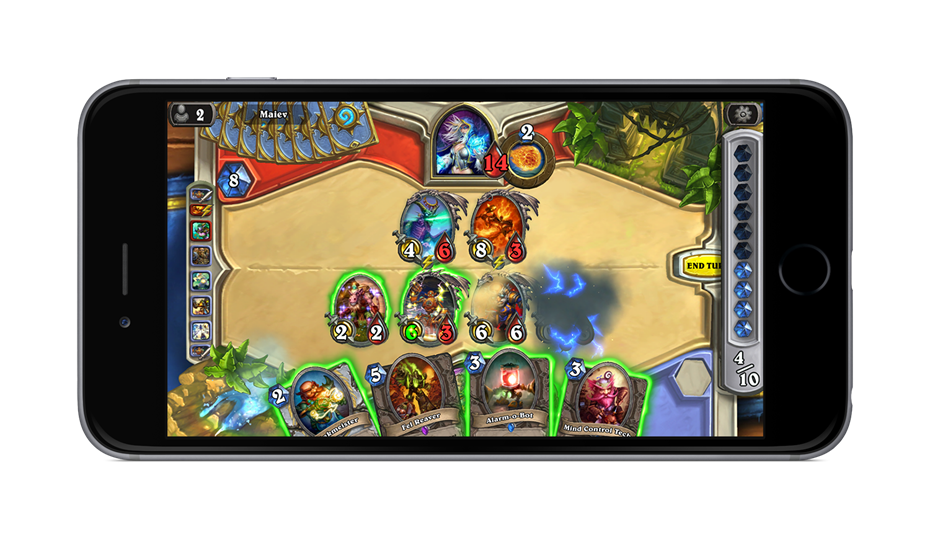 Also worth mentioning is that you'll get a free pack of cards just by logging in to Hearthstone with your iPhone. So, even if you really only plan to play on your iPad, that's a free dollar (or 100 in-game coins) for very little effort. Similarly, if you know someone who has an Android phone (or you have one yourself), it seems you can also get a free pack logging into the Android version.
Oh, and if this is going to be your first time playing Hearthstone, we published a guide earlier this morning just for new iPhone players. Give it a look and send it to your friends who are hopping into the game today. It'll save you tons of explaining, as we start with the absolute basics.