Just about a week ago, Mortal Kombat X (Free) launched in the App Store. Similar to Injustice: Gods Among Us (Free), it's a stripped-down-for-mobile fighting game/card collecting hybrid which is meant as a companion experience to the full-fledged fighting game of the same name which launches on consoles and PC tomorrow. For the most part Mortal Kombat X succeeds at what it sets out to be, and although it's pretty buggy in this initial release and has a few negative aspects, overall we liked it quite a bit in our review.
One of the game's biggest criticisms is how Gold-tier characters were only available using the premium "Souls" currency in the game, which you can earn at a fairly slow rate through normal play or you can purchase in various IAP packs. Unlike Injustice, you aren't able to simply grind levels over and over to earn Souls to flesh out your roster of Gold characters. To developer NetherRealm's credit, all week long they've been dishing out Souls as gifts by way of the in-game messaging system, perhaps as a response to the player feedback that the rate of getting this premium currency was a bit too stingy. The game is still new and my guess is that they'll eventually find the right balance.
In the meantime, however, it appears that there's another way to earn Gold-tier characters in Mortal Kombat X. Besides the premium Souls currency, there's also "Koins" which are available as IAP but can also be earned quite easily (and in a repeatable manner) just by playing the game's campaign. In other words, Koins are something that you can get plenty more of just by grinding. Koins can be used to buy Silver-tier characters (or one Kano Gold character, which is an outlier) individually or they can be used to buy a "Kard Pack" which guarantees you one Silver character and two additional support-type cards. Except… I just pulled a Gold Cryomancer Sub-Zero from one of these Kard Packs.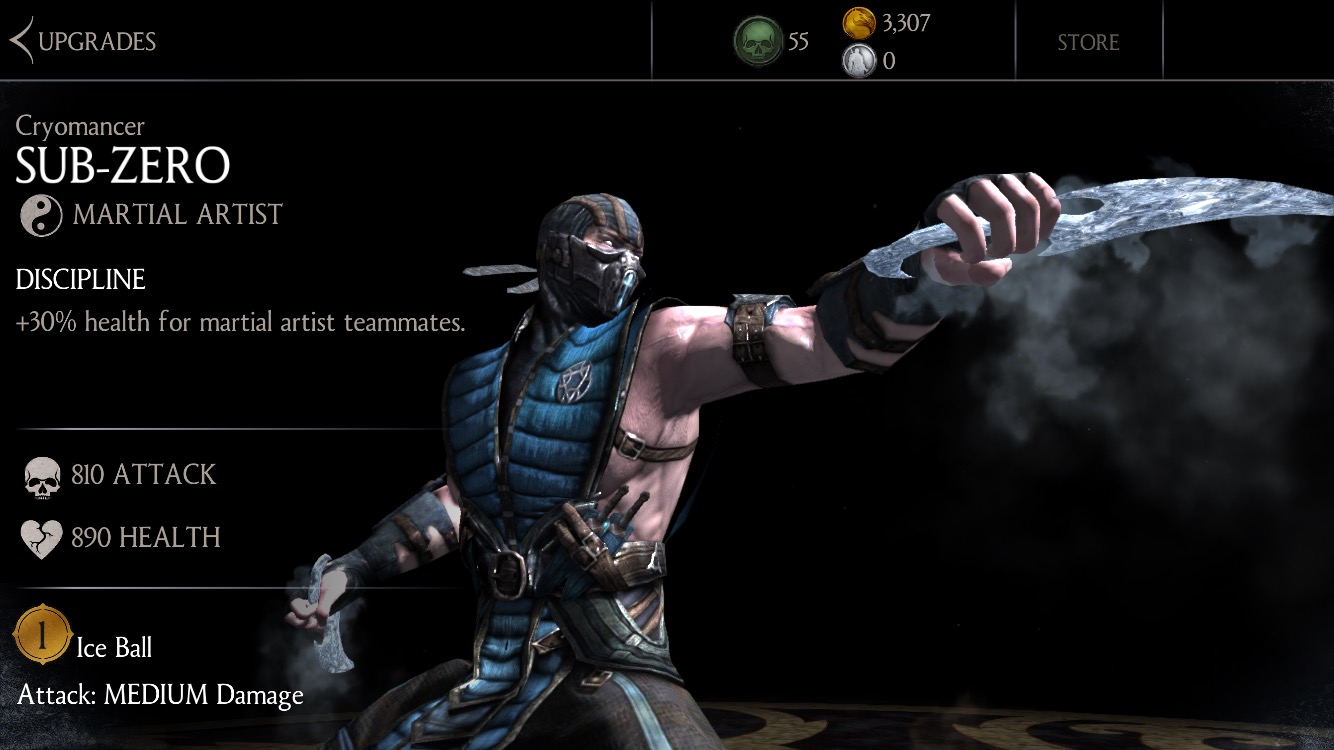 It turns out I'm not alone, as a couple of people have noted in our forums that they've pulled Gold cards from these supposedly Silver-only packs too. The question is, is this intentional? Did NetherRealm build the ability to draw Gold characters from these packs as a rare bonus, or is something just glitched and a small portion of players have lucked out like I have? I don't have the answer, but I'm not complaining!
So if you're currently playing Mortal Kombat X, make sure you're buying these Kard Packs every time you earn enough currency to do so as you never know when a Gold card might pop out of one. Hopefully it's not a glitch and it'll remain possible to nab a Gold from these packs every now and then, but if it turns out this is not intentional then you can bet NetherRealm will be patching it up soon. So take advantage while you can, and if you need some more advice for these early days of Mortal Kombat X be sure to check out Shaun's thorough tips and tricks guide.