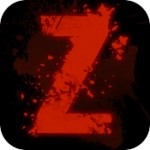 Another huge week of iOS releases and significantly increased content output thanks to our awesome new writers has had Jared and I pretty busy on all the not-so-fun back-end stuff that goes in to managing TouchArcade… But we still manage to get together with radical Radical developer Mike Meade to talk about the awesome stuff that's been going on. With Apple Watch preorders next week, we stress out about which ones we're getting, talk about some games, then get on to talk about the Wrestlemania results.
Don't forget to shoot us emails with any questions, feedback, or anything else relevant or irrelevant to [email protected]. We read 'em all, even if they don't make it into the podcast. As always, you can listen to us with the links below… And if you like what you hear, please subscribe and/or drop us a review in iTunes. Much appreciated!
iTunes Link: The TouchArcade Show
RSS Feed: The TouchArcade Show
Direct Link: TouchArcadeShow-199.mp3, 78.8MB
---
This week's episode of The TouchArcade Show is sponsored by…

Corridor Z - Inverted Zombie Runner, Free - Are you a fan of zombies and mysterious horror plots? Do you like runner games? If so, put your thumb on Corridor Z – the most refreshing runner game in years.
Help the pompom girl, the jock, and the jarhead escape the school swarmed with ferocious zombies. Slow down or shoot the pursuing zombies, fight the bosses, and don't get bitten. Upgrade your weapons arsenal, learn about the zombie infection's mysterious origin, and enjoy the cutting edge graphics and detailed animations.
Corridor Z is available for free on the App Store right now. Find out more at CorridorZtheGame.com. Corridor Z – be quick or be undead!