There are plenty of same-room multiplayer games, where you and a friend link your phones on Bluetooth or WiFi and do battle. Now, Chicago-based developer Sebastian Gosztyla twists the formula with Dual (Free), a simple shooting game that sees you stand face-to-face with your opponent and trade bullets across devices.
Using tilt controls to move your ship around the screen, you have to try and keep an eye on your opponent's screen and blast away at their ship when you're lined up. Of course all the time they're trying to do the same to you, and trying to dodge your attacks too. You can also hold your finger on the screen for a couple of seconds to unleash a more powerful attack for a one-shot kill.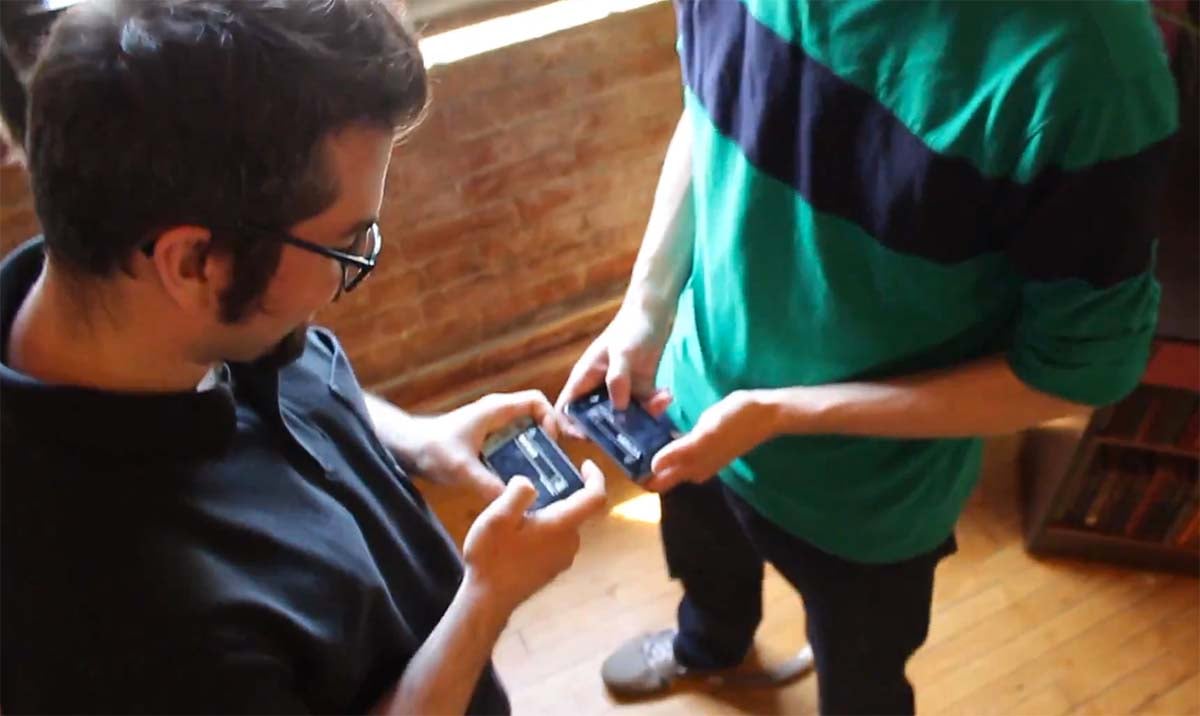 The base competitive game is free, and there's a defence mode where you work together to fend off attacking ships, but you'll have to pay a couple of bucks to unlock that. You can also pay to unlock different ships.
Dual has divided opinion here at Touch Arcade. If you view it as a tech demo then you can't really fault it. As for the gameplay, some of us see it as a neat toy that allows you to indulge in a quick blasting session with a buddy for free, and in a novel way too. Personally I found the gameplay very lacking. The defence mode is a little more interesting, but not by much.
We're bound to see more games using the same technology to pit people against each other face to face, device to device. It's probably fair to say that Dual has cut the ribbon on a new gaming niche, and we're very interested to see what follows…